Blog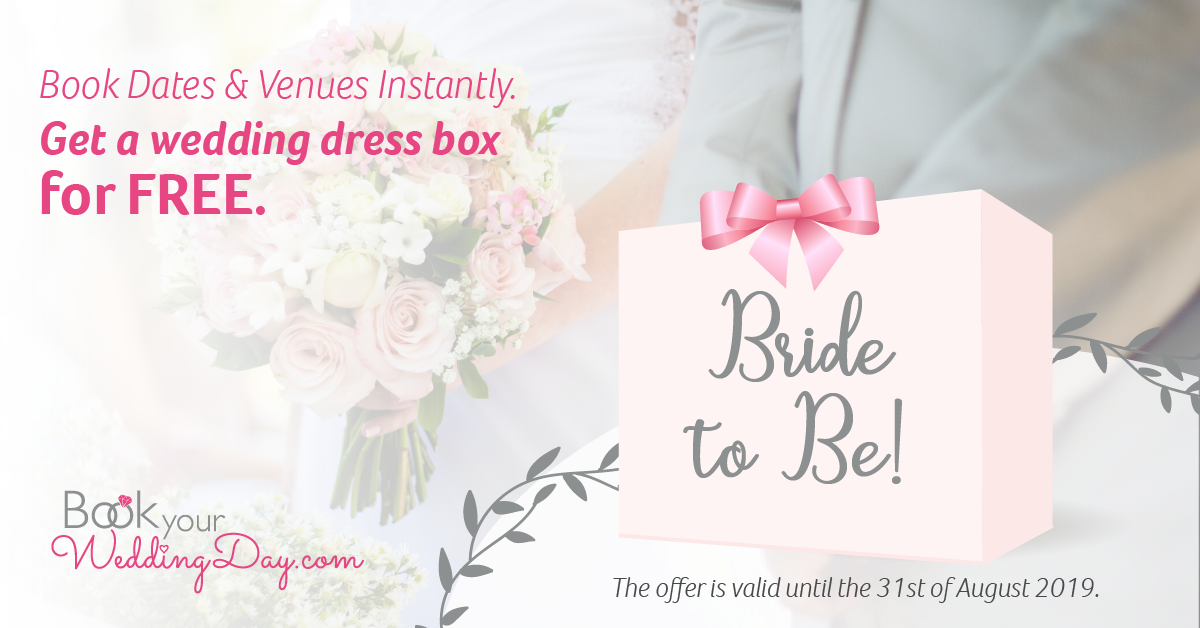 BookYourWeddingDay.com offers the opportunity to future brides to receive a FREE wedding dress box for their special day. A beautiful and stylish wedding dress box could become theirs upon each new booking made from the 1st until the 31st of August 2019 through BookYourWeddingDay.com. Our site is the first and only international ...
Recent Posts
So, you've said yes! Now you have to say, "I do". Whether an exclusive, ...
BookYourWeddingDay.com is a one-of-a-kind service you'll find nowhere else. The ...
On the east coast of the beautiful island of Cyprus you'll find Ayia Napa, one of the ...