Share Your Proposal Story and Win a Dyson Supersonic Hair Dryer!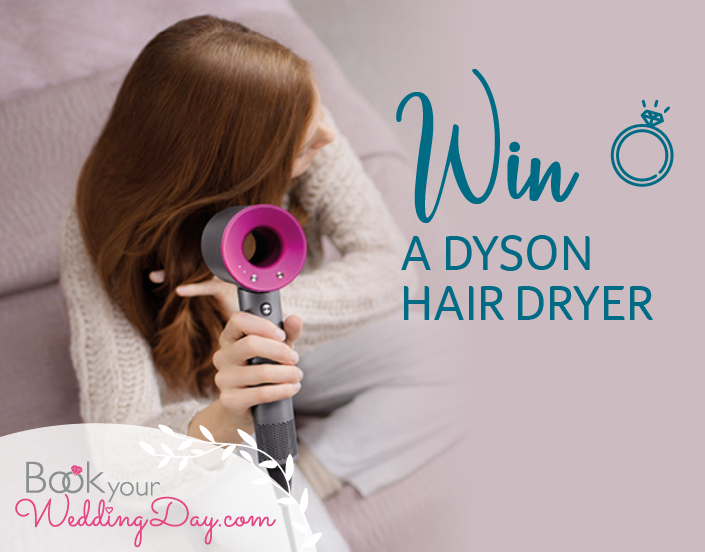 Enter our competition today to win a brand new Dyson Supersonic hair dryer. This amazing prize is offered by BookYourWeddingDay.com, the first and only International online booking platform which offers Real-Time Availability and delivers Instant Confirmation of wedding dates at the most popular venues abroad. To win this great prize, we want to hear your proposal stories by commenting and sharing our Facebook post and like BookYourWeddingDay.com's Facebook Page. Was your proposal truly romantic, funny or in an interesting location?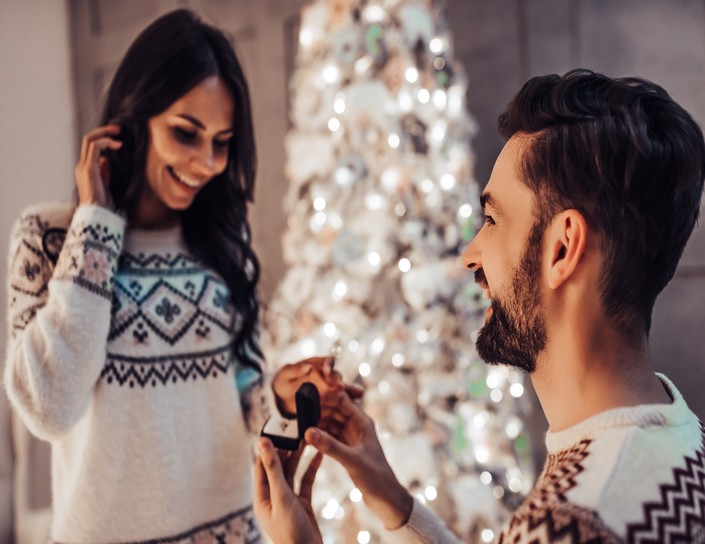 You never forget your proposal. It's the first step towards married life and so it's quite important to make it special in some way. The setting for a proposal is something to think about, perhaps overlooking a beautiful view, on a beach, or even in the snow? Christmas is a magical time, and that makes it perfect for a proposal. An engagement ring wrapped up under the tree or right in the toe of a Christmas stocking is a fun way to propose, especially if it follows a series of other thoughtful gifts.
A proposal in a restaurant is also romantic, you could have the waiter bring a ring to the table. If you're feeling creative, a treasure hunt with clues leading to an engagement ring is certainly a proposal that will never be forgotten. You could spell out your proposal with lights on a dark night, or make a huge banner for the front of your house. A proposal on New Years Eve is a great way to get a wonderful firework show to accompany your proposal!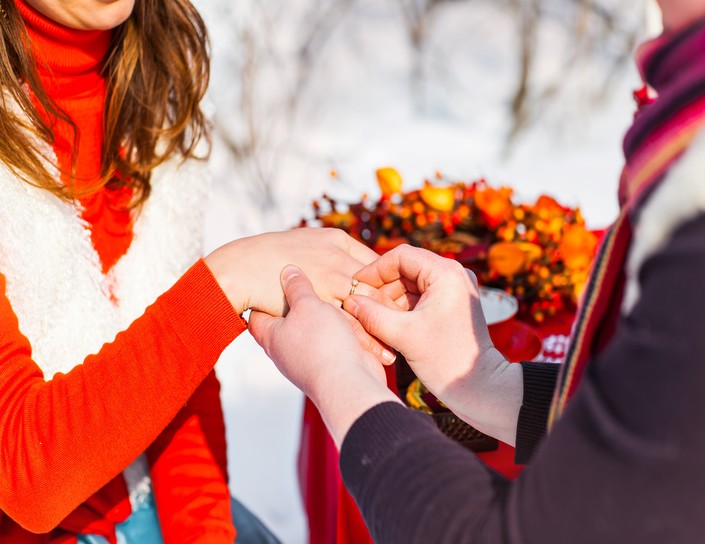 Every proposal is different and every one is special. From a 'Will You Marry Note' in a lunch box, to a message written in the sky by aeroplane, From the perfect setting to those proposals that go wrong with a carefully hidden ring in a cake accidentally swallowed, or a romantic riverside setting that ends with a splash. These are truly moments that you'll look back on with a smile as you continue on your journey through married life.
So do let us know your own ideas or stories about how you were proposed to in our Facebook post's comments and share the post. Don't forget to like BookYourWeddingDay.com's.com page Facebook Page and you could be the winner of the Dyson Supersonic hair dryer!
Recent Posts
Picture you and your partner saying your vows with surrounded by your loved ones, luxury and ...
Abroad weddings can be very magical. Picture yourself on a sun-kissed beach with the ...
Santorini is often said to be the most popular Greek island, and once you've visited this ...
In most places around the world, the winter months can bring gloomy weather and short, dark ...