R is for your Romantic destination wedding in Rhodes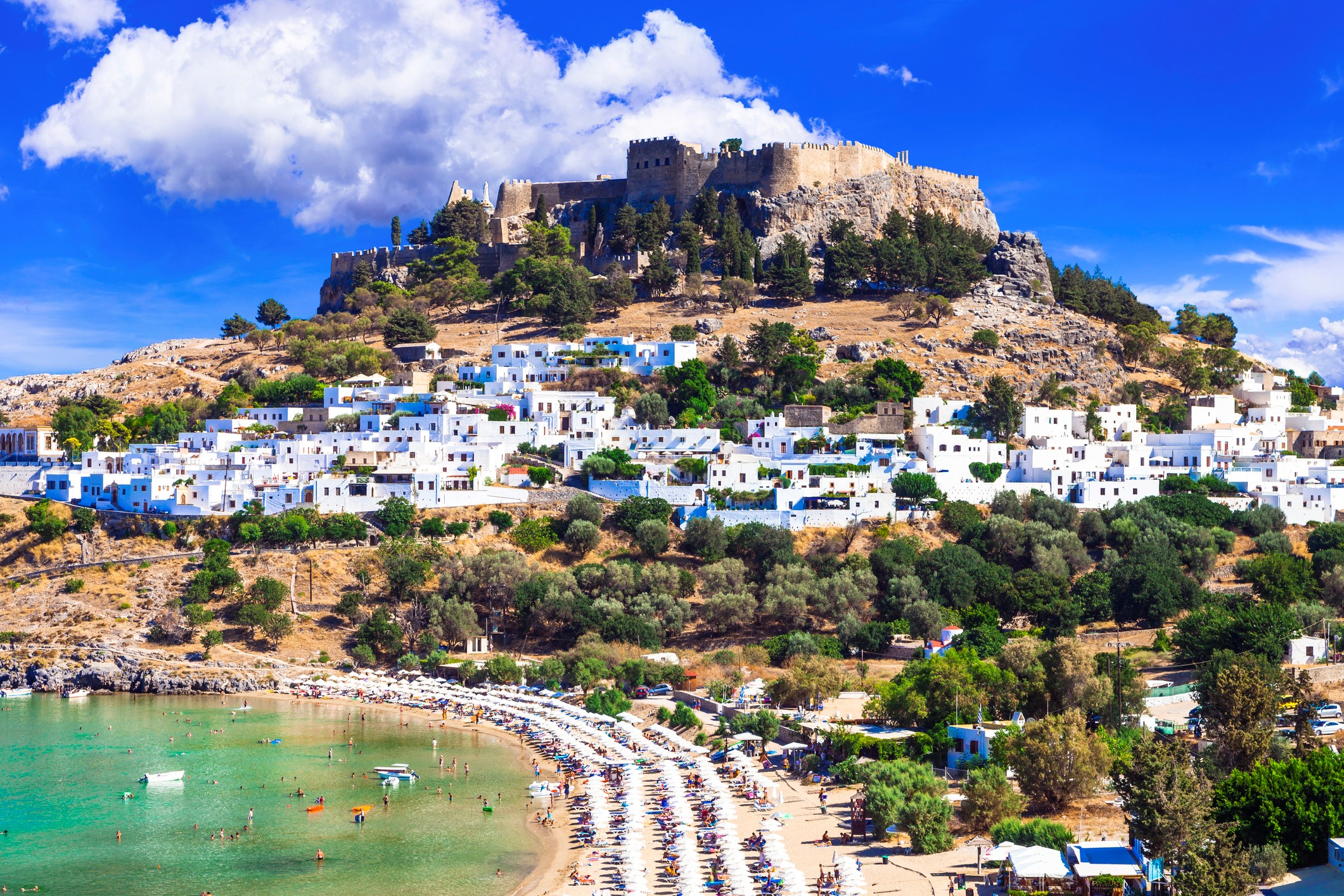 Times change over the centuries, but there has always been romance. As long as people have existed on this earth, they have fallen in love. When it happens to you, it's such a magical time, and when you decide to tie the knot, to seal your love with special vows, this is the most special time of all. When you're choosing a destination for your big day, you're searching for the place of your dreams, and romantic Rhodes certainly has a lot to offer, making your reality even better than anything you have ever dreamed of. Of course, there are many beautiful places in the world where you could be married, but there's something so special about Rhodes, a stunning island in Greece…
Steeped in history
A rich history, myth and magic flows through Rhodes. So many ancient sites are so well preserved; you can feel as if you're stepping back in time, taking your own place in the history of this enchanting island. There's a peaceful timeless feel to Rhodes which is perfectly suited to the start of your own forever with your betrothed.
No worries about the weather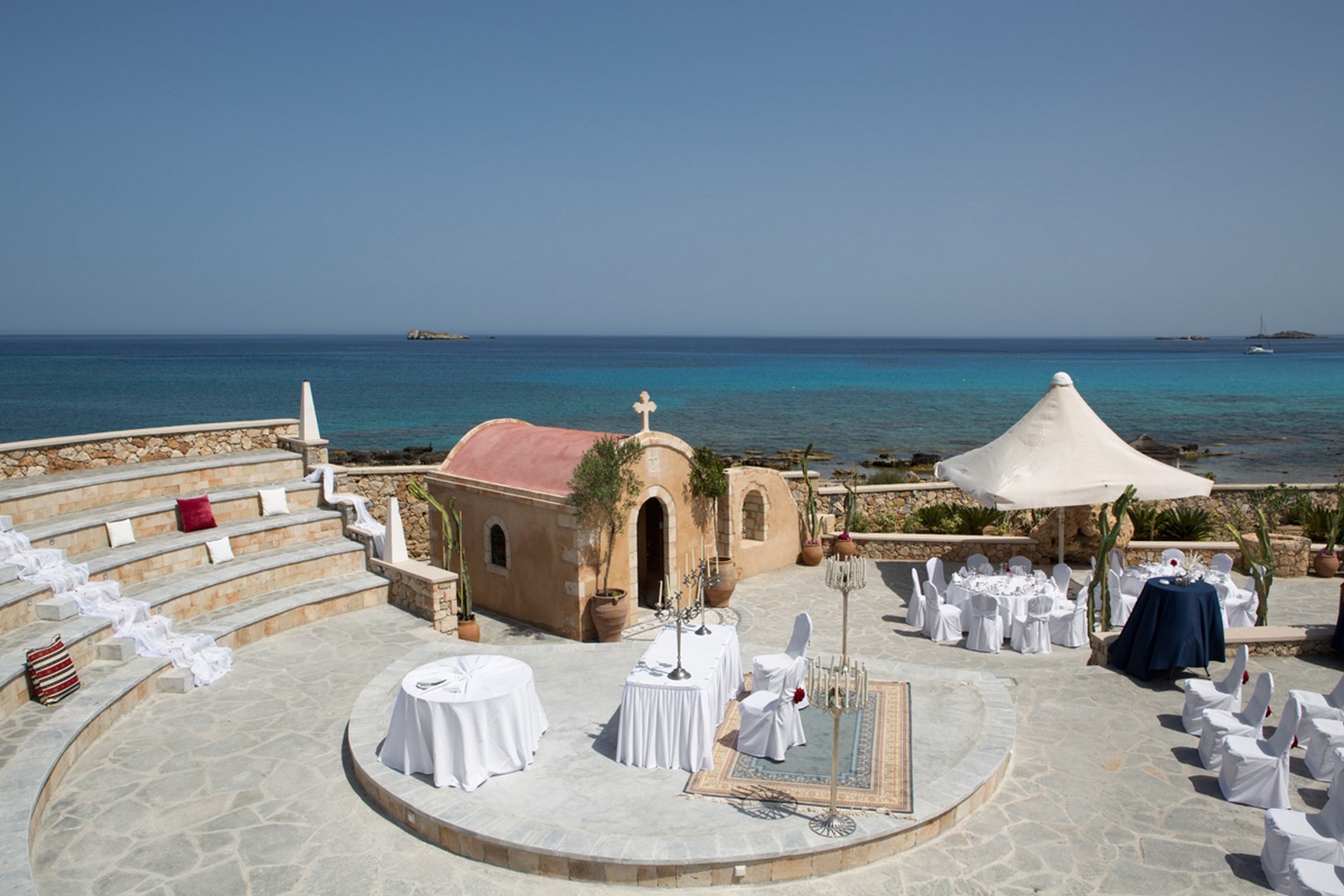 It's natural to have some worries and concerns about your big day. But banish that pre-wedding stress by choosing a wedding destination that the weather won't spoil. With 300 days of sunshine in Rhodes each year, the weather truly is out of this world. You'll be blessed by the beaming sun on your wedding day, and you can enjoy starting out on your journey through life with your new spouse in the most wonderful of places, enjoying that year round summer feeling on your first ever holiday as a married couple as you enjoy your honeymoon.
Picture Perfect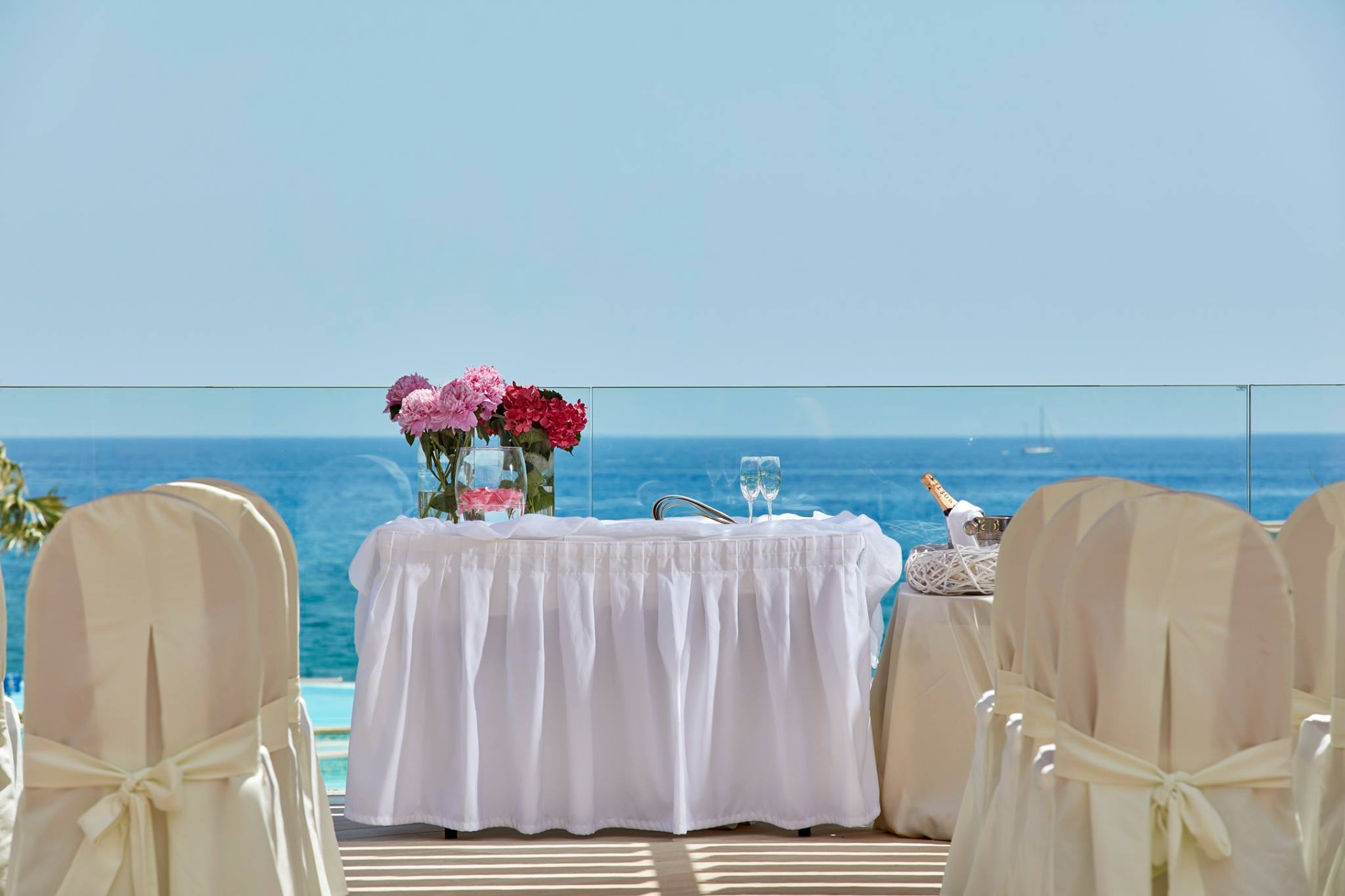 They say a picture speaks a thousand words. Your wonderful day will forever hold a special place in your memory, but looking at photographs will bring it all back to you for years to come, as if it were yesterday. Rhodes is so beautiful, you're spoilt for choice when it comes to magnificent awe-inspiring views to serve as the ideal backdrop for your wedding photos. Add to this the perfect natural lighting and you'll have the most beautiful photo album to treasure.
So many venues to choose from
In Rhodes, dreams come true. Your wedding is guaranteed to be truly special and with so many options, there are no compromises. A romantic and intimate beach wedding could be your ultimate fantasy. Or perhaps you'd love to be married in a five star hotel, with a panoramic sea view?
Booking your dream wedding is so simple
Here at BookYourWeddingDay.com we are as passionate as you are about ensuring your big day is perfect. We've found all the most exclusive, beautiful and luxurious venues and made it so simple for you to book them with just a few clicks. Start your search for the wedding venue of your dreams now at BookYourWeddingDay.com
Recent Posts
Have you booked your date yet? If not, decide on a date soon because we have a surprise for you. ...
On the east coast of the beautiful island of Cyprus you'll find Ayia Napa, one of the ...
Did someone say Black Friday? On BookYourWeddingDay.com, it's not just a day; deals last ...
Thinking of tying the knot abroad? If you have started making the first plans for you wedding ...