Celebrate your love with a beach wedding abroad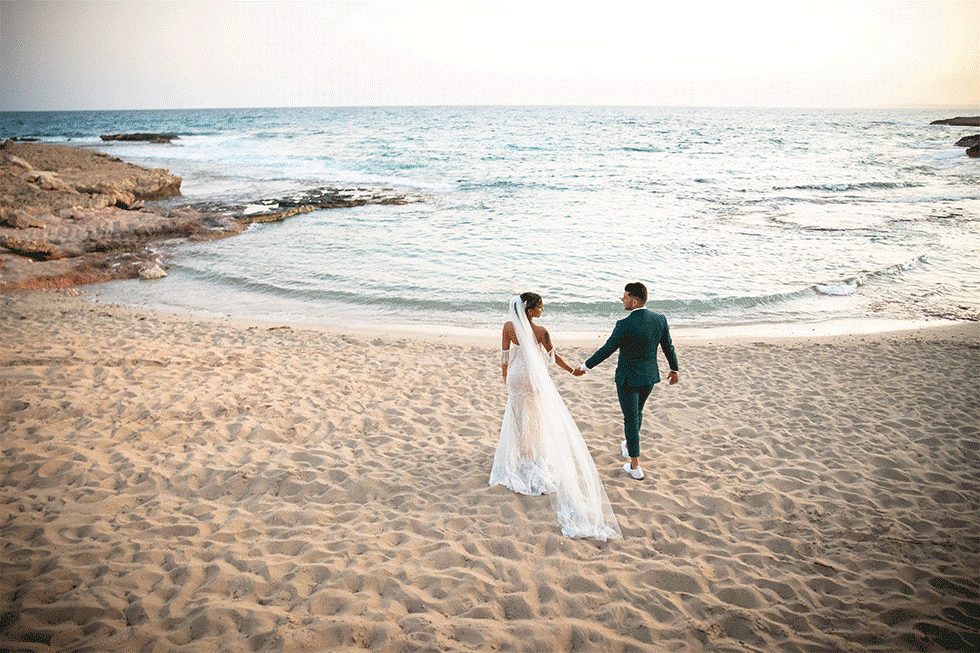 Tying the knot abroad at a sunny destination can be a magical experience. When it comes to choosing the ideal venue to exchange your vows, there is a variety of options but there is also one specific type you can't help but fall in love with: beach weddings!
Beach weddings are alluring for many reasons; being outdoors, in a romantic beachfront setting with the waves and the sunlight as your backdrop, is one of the main ones. Also, they are far from a traditional wedding celebrated at a typical indoor or outdoor venue or within a church.
So, why choose a beach wedding?
Picture-perfect scenery: with a beach venue, you can enjoy jaw-dropping views of the sea and the wide-open sky. What better backdrop for your ceremony than nature's beauty? Plus, your wedding photos will be stunning as you can take pictures during the sunset hour.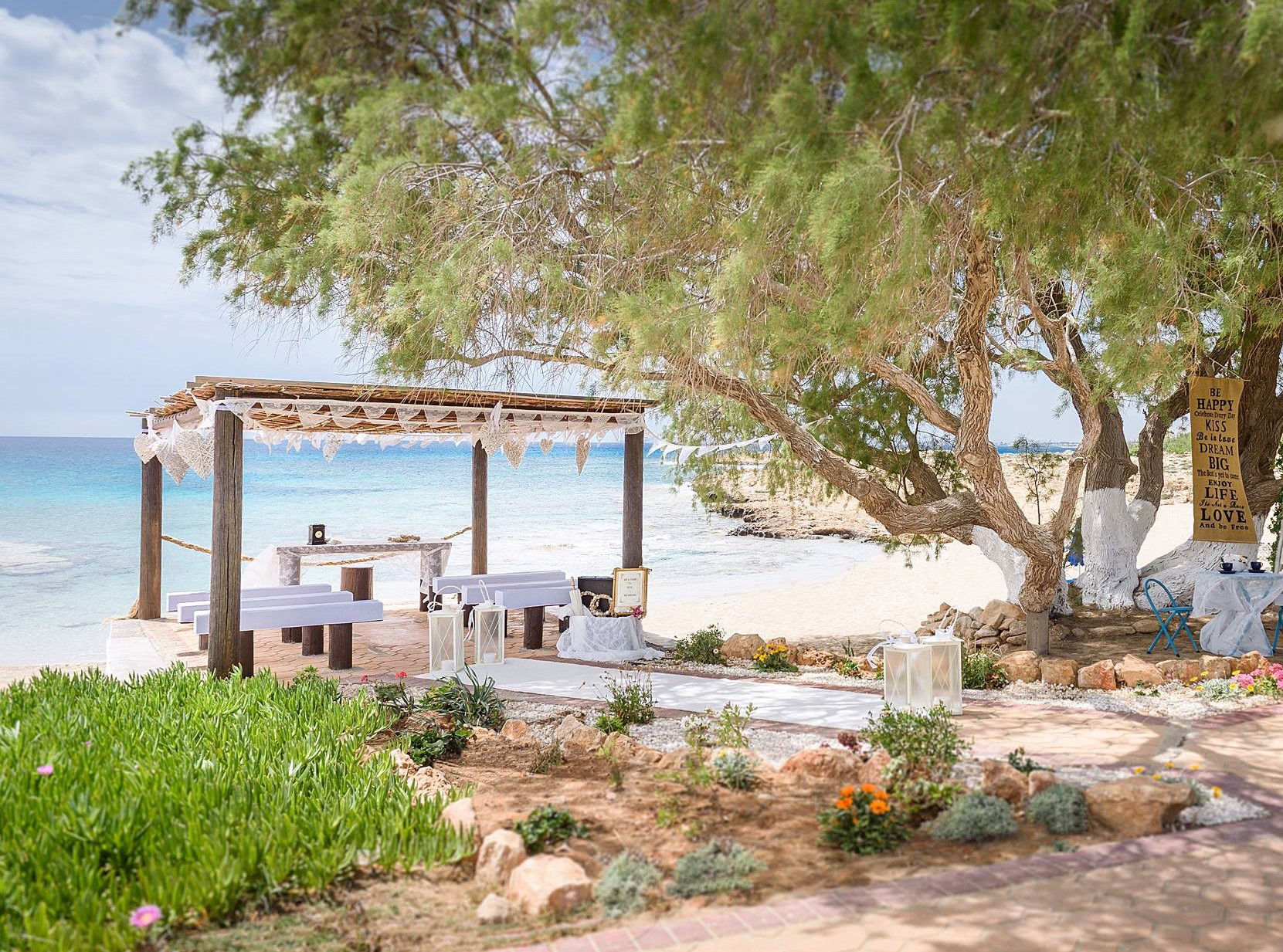 Photo by: The Hacks Photography Cyprus
Less cost involved: usually, couples who opt for a beach wedding end up spending less money as they are not obliged to buy standard packages from hotels or resorts. You can simply choose a few necessary services (i.e. photographer, decoration) and then just find a place for the reception after the ceremony. You won't break the bank and your honeymoon fund will definitely thank you!
Completely legal: once you get your marriage certificate, you can then have your civil ceremony by the beach. There are many options to choose from in different countries. You just need to ensure that your preferred beach venue is legally squared away. That's where browsing through BookYourWeddingDay.com can be the perfect tool to find your preferred beach venue. With a variety of options at many destinations, you can be sure that your wedding will definitely be totally legal.
Larger guest list: if an intimate celebration is not your style and you wish to have an extensive guest list, with a beach wedding you can have more people attending your special day.
Comfortable, yet elegant: comfort becomes more achievable at a beach wedding. While the dress code can be anything, many brides and grooms choose to go casual with lighter fabrics. This also benefits the guests who can arrive in style dressed in light dresses and Bermuda shorts instead of tuxes. You and your guests can even decide to be dressed in total-white outfits if that's what you prefer. The choice is yours! With beach weddings, you also don't have to worry about shoes as it's the perfect opportunity to go barefoot. BookYourWeddingDay.com's advice to brides: ditch the heels, feel comfortable and free and walk down that aisle not worrying over stumbling. Just enjoy the moment!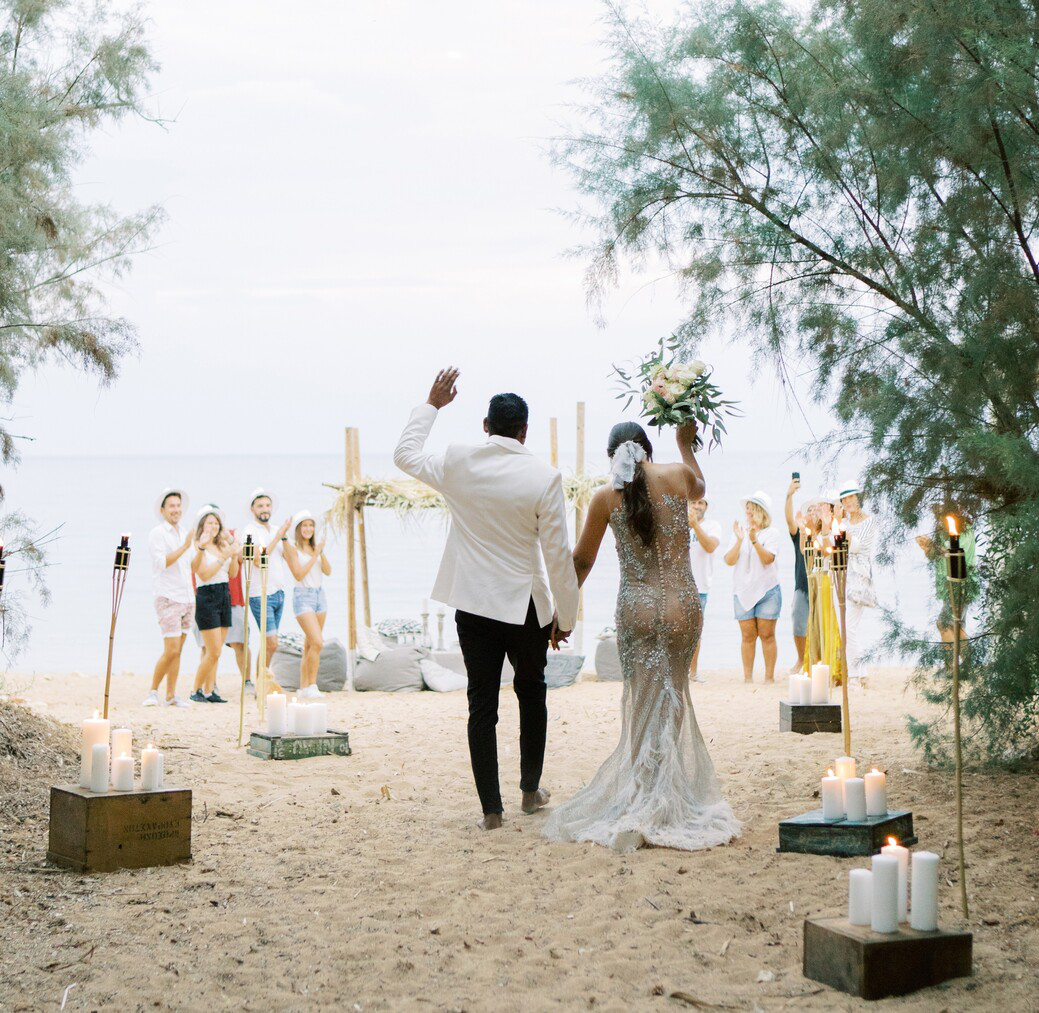 Photo by: Vesi & Yiannis Simopoulos Photography
Beach weddings in Cyprus and Greece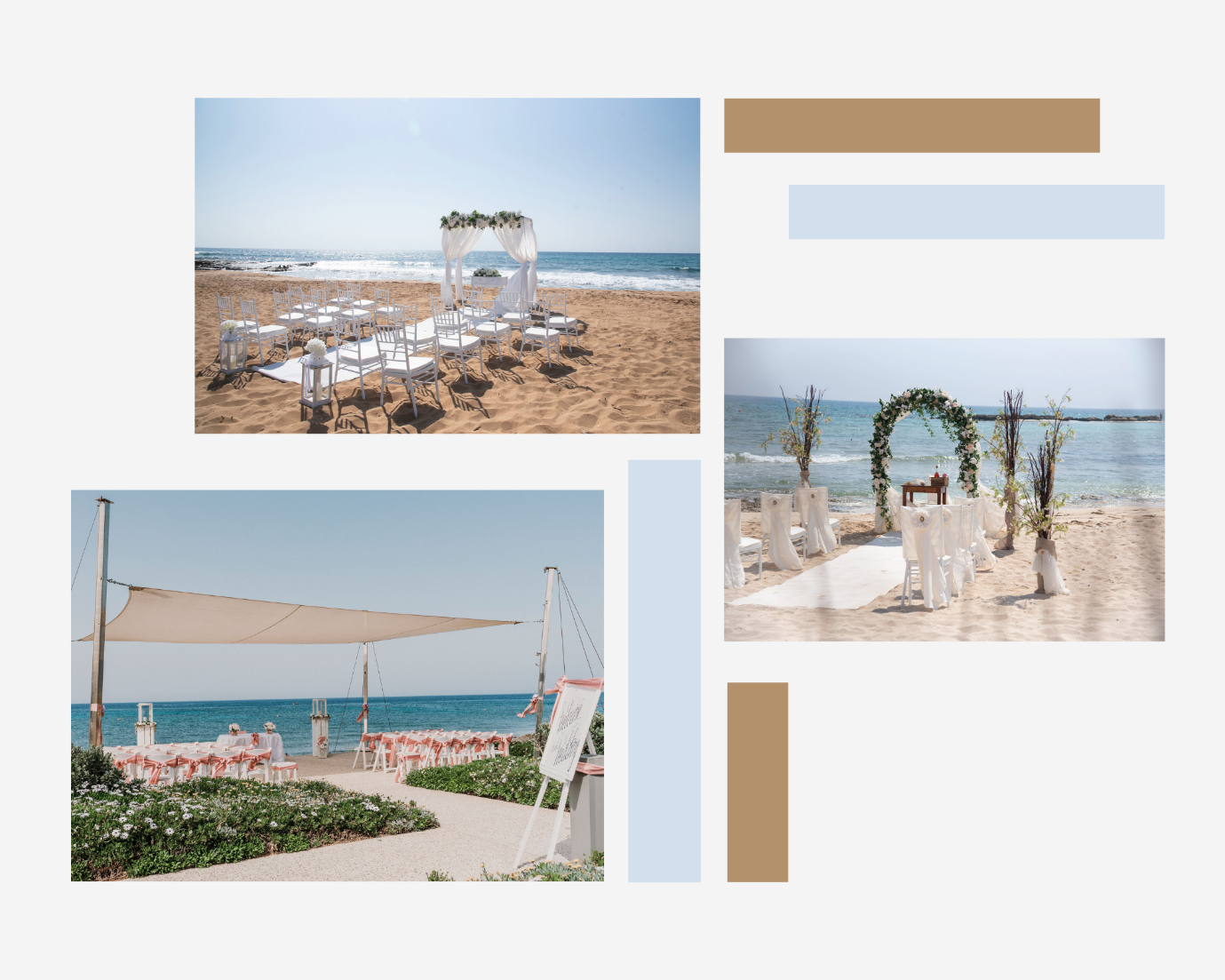 Cyprus and Greece are top destinations for weddings abroad with the most enchanting locations where you can tie the knot. If you are looking to get away from the hassle and bustle of the city, Cyprus and Greece are definitely the perfect choice for a stunning celebration abroad. The warm Mediterranean climate, the fantastic views and sunsets, the crystal-clear waters of sandy beaches, the delicious traditional cuisine and the plethora of activities are namely only a few of the perks these destinations have to offer.
Blessed with natural beauty and awe-dropping views, your wedding will include the very best of nature as your backdrop.
With beautiful coastlines, featuring the typical Mediterranean combination of sandy beaches, rocky coves and sparkling blue waters, a beach wedding in Cyprus or Greece could become your most unforgettable experience!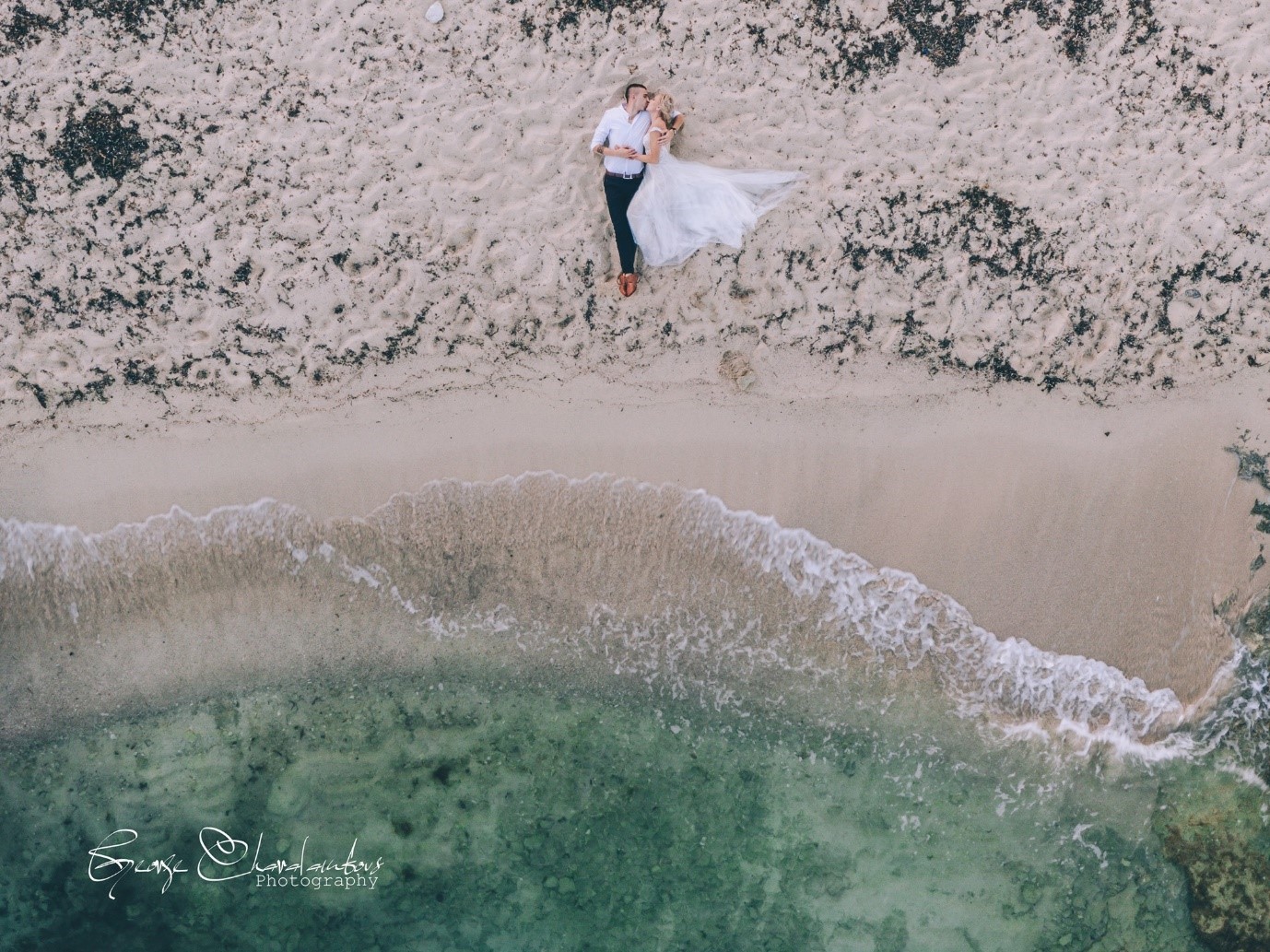 Cyprus and Greece are also considered affordable destination wedding locations with gorgeous beach venues where you can legally tie the knot and celebrate your love overlooking the sea. You can opt for a more budget-friendly destination wedding package and still make your dream wedding a reality! The romance of a beach wedding with a magnificent sunset and a laid back atmosphere could be all you need for that special moment.
Got Any Questions? Let's Get in Touch and book your beach wedding abroad today!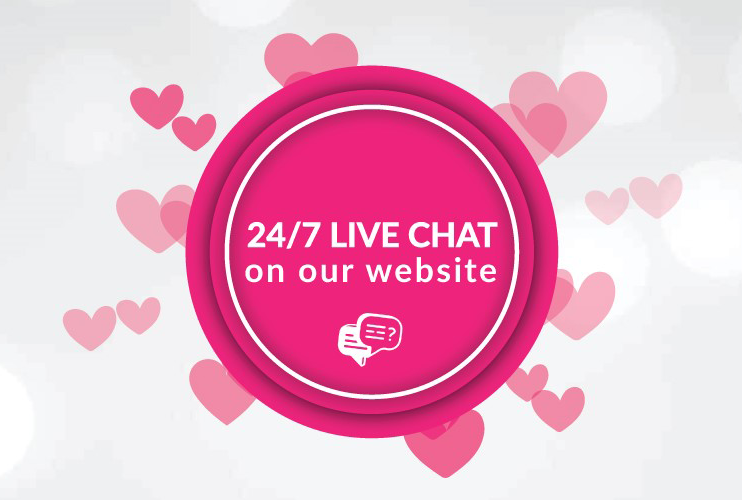 If a beach wedding is what you opt for, then go for it! It will definitely be a unique experience!
If you are still unsure or simply want to know more, our 24/7 online live chat support service, which is located on the bottom right of BookYourWeddingDay.com, is available for your enquiries. Once you reach out to us, our experienced team of professionals will be more than happy to assist you and we'll be sure to get back to you quickly.
Recent Posts
Picture you and your partner saying your vows with surrounded by your loved ones, luxury and ...
Abroad weddings can be very magical. Picture yourself on a sun-kissed beach with the ...
Santorini is often said to be the most popular Greek island, and once you've visited this ...
In most places around the world, the winter months can bring gloomy weather and short, dark ...