October Exclusive Offer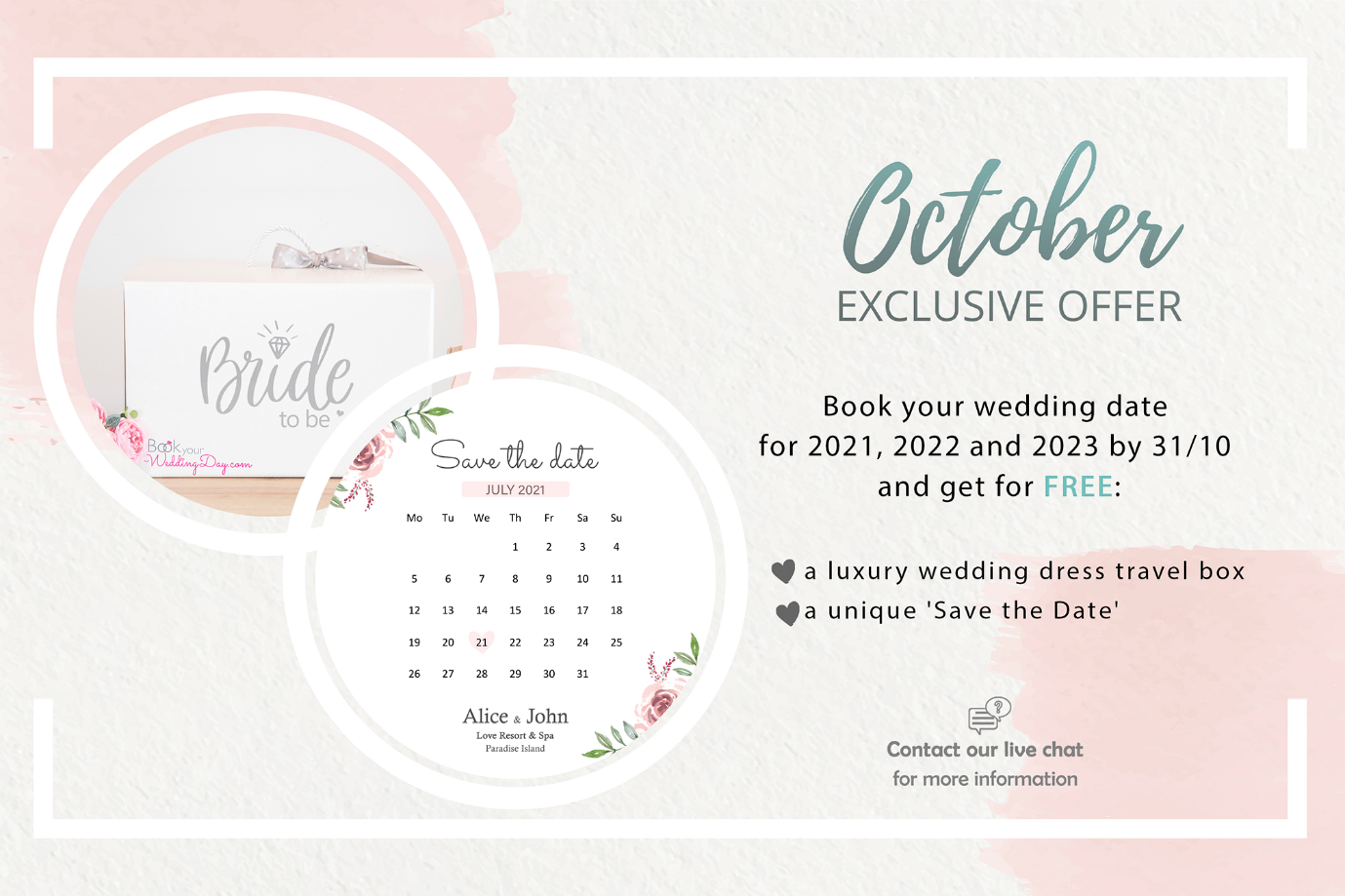 Thinking of tying the knot abroad? If you have started making the first plans for you wedding for next year, 2022 or 2023, then here is a tip for you: if you haven't decided on your wedding date yet, get on it right now! There's no doubt that your friends and family will soon begin to ask "When's the wedding?". We're also saying this because we have a special surprise for you.
For our couples who book their wedding date for 2021, 2022 and 2023 by 31/10, you get for FREE:
A luxury wedding dress travel box
A personalised 'Save the Date'
BookYourWeddingDay.com offers the opportunity to future brides to receive a FREE wedding dress travel box for their special day. A luxury and stylish wedding dress travel box could become theirs upon each new booking made from the 1st until the 31st of October 2020 through BookYourWeddingDay.com.
Also, picture that! You don't have to worry about paying for and designing your "Save the Date". Our team of professional designers will create a personalised and unique "Save the Date" for you for FREE, which you can share on your social media. Remember that the earlier you send out your "Save the Date", the more comfortable it is for your guests to get ready and move things around to accommodate your wedding abroad.
Terms and Conditions
The offer is valid for new bookings made from the 1st until the 31st of October 2020 through BookYourWeddingDay.com
Brides will receive their wedding dress box approximately one month prior to their trip, along with packing instructions.
The design of the wedding dress box cannot be personalized.
The box provides the maximum space allowed in the overhead lockers, to fit within the hand luggage dimensions requested by all major airlines.
Let's Book Your Wedding Date Today!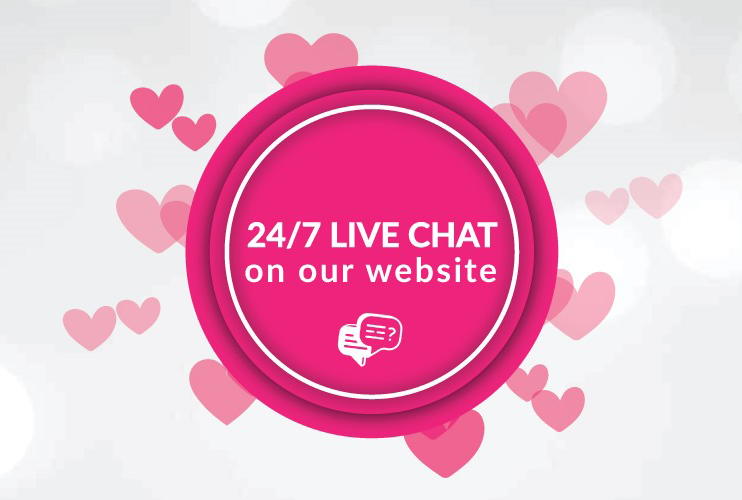 Interested in our October Exclusive Offer? Then what are you waiting for?
Get in touch with us today, and we'd be more than happy to assist you in finding the venue of your dreams for the most perfect wedding abroad! Our 24/7 online live chat support service, which is located on the bottom right of BookYourWeddingDay.com, is also available for your enquiries, and our team of professionals is always here to assist you.
So, browse through our highly-acclaimed platform, BookYourWeddingDay.com, for a directory of the most popular venues, check Real-Time Availability and book your date online with Instant Confirmation!
Recent Posts
Picture you and your partner saying your vows with surrounded by your loved ones, luxury and ...
Abroad weddings can be very magical. Picture yourself on a sun-kissed beach with the ...
Santorini is often said to be the most popular Greek island, and once you've visited this ...
In most places around the world, the winter months can bring gloomy weather and short, dark ...