Book Your Exclusive Wedding in Cyprus or Greece for 2024, 2025 and 2026
Abroad weddings can be very magical. Picture yourself on a sun-kissed beach with the crystal-clear waters of the Mediterranean as a backdrop. It is the most idyllic setting for creating memories that will last a lifetime.
Once you've decided on having your wedding abroad, choosing a great location and date is the next step. Cyprus and Greece are destinations that many couples choose and are happy to recommend. We share with you some of the reasons why and how to book a special venue for your wedding in these locations, stress-free.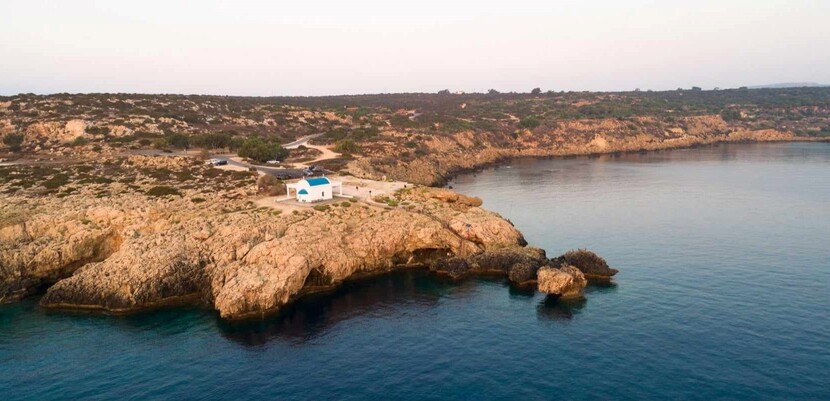 Cyprus, the island of love, is one of Europe's leading destinations for weddings. This destination is also perfect for honeymoons, vow renewals, and blessings. In Greek Mythology, Aphrodite, the Goddess of love and beauty, was born in Cyprus. It's easy to see why, when you experience the beauty that Cyprus has to offer.
Couples love to get married in Cyprus because it offers simple marriage legal formalities that are valid worldwide. It also has endless venues for celebration, beautiful scenery, and a breathtaking landscape. Below are some reasons why couples choose Cyprus for their destination wedding.
Fantastic Weather
Cyprus offers you sunny and warm days throughout the year. This is great for couples and guests who want to escape the winter chill for a few days. It's also perfect for couples who want a lovely outdoor wedding.
Lovely Wedding Venues
Choose from a list of lovely hotels and resorts, beautiful beaches, cultural town halls, yachts, and traditional villages. Also, at most venues, you can enjoy views of the beautiful crystal-clear waters of the Mediterranean and other scenic landscapes. When it comes to beauty, Cyprus has it all.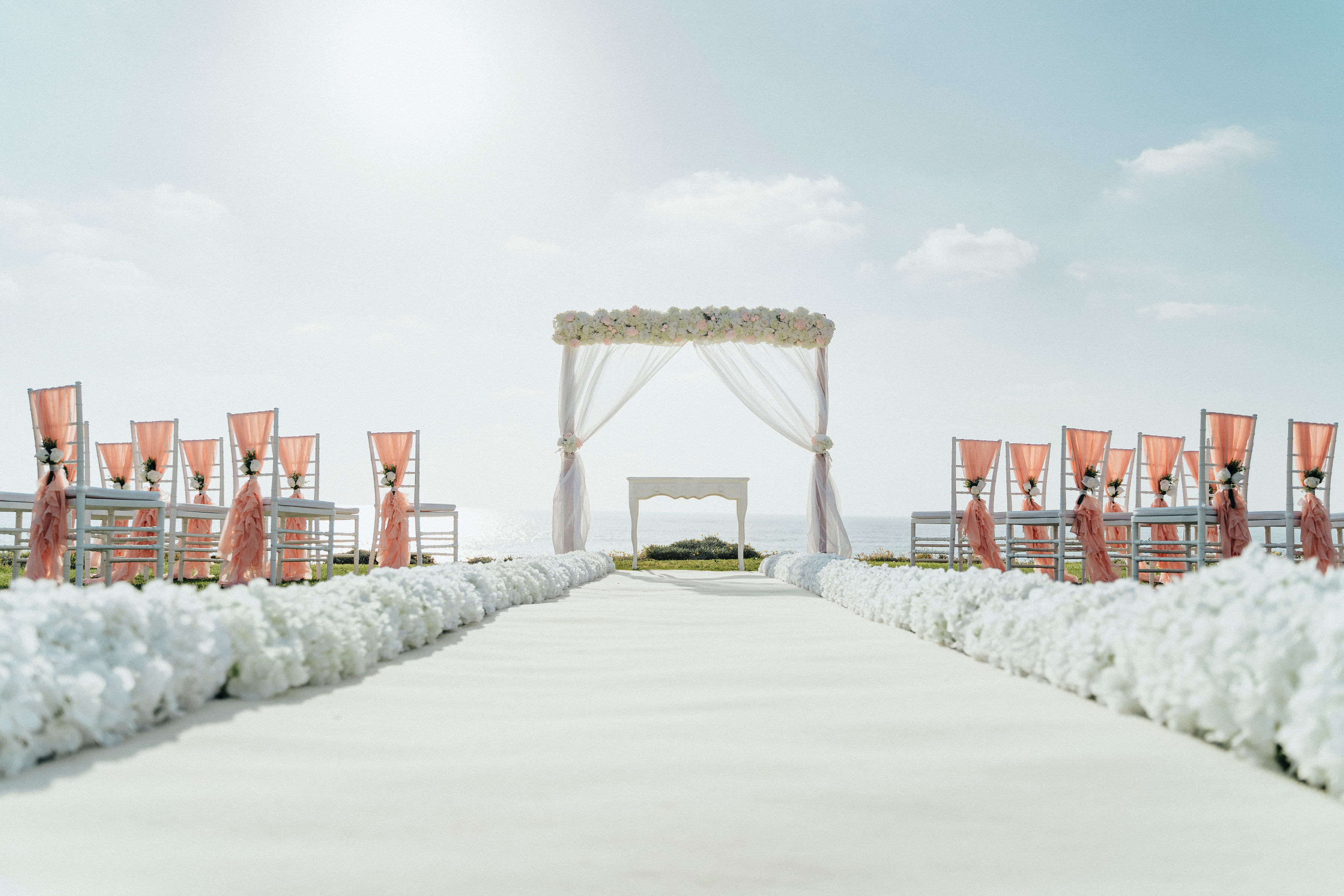 All-Inclusive Packages
When it comes to destination weddings, all-inclusive packages are the best. It makes it easy to have your wedding, plan, and sort your accommodation. With most of these packages, you only have to show up with guests to celebrate, as your venue will handle everything according to your wishes.
Impeccable Service
In Cyprus, English is widely spoken, so communicating your needs and expectations will be just fine. You'll also easily find highly experienced wedding professionals ready to make your dream wedding a reality.
Fun Activities
You can enjoy the delicious Mediterranean cuisine and other fun activities in Cyprus. Water sports are popular, but you can also enjoy horse riding, cycling, hiking, and golf. The culture in Cyprus is warm and welcoming.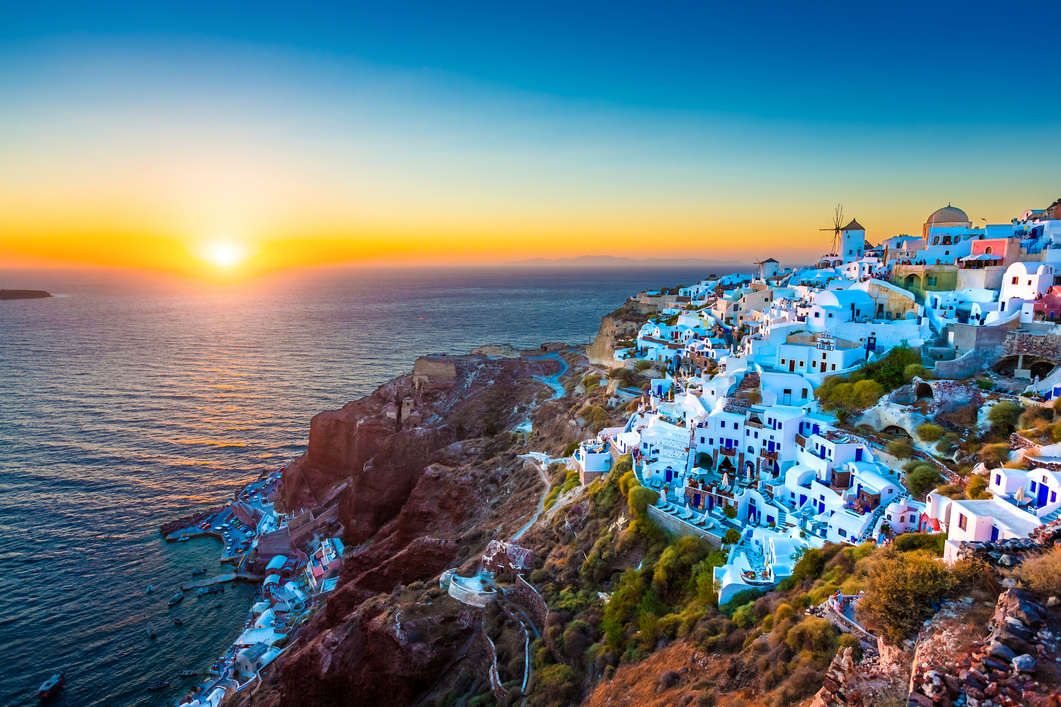 Greece is a wedding destination that many couples have described as perfect. Who wouldn't love the beautiful weather, rich history, blue skies, and outstanding landscape of this location? Here are some other reasons why couples choose Greece for their destination wedding.
Ease of Accessibility
Getting to Greece is a breeze because it has a short flight time from any European country. Most venues are also ready to transport you and your guests from the airport. For many couples, this makes worrying about transportation and organizing guests transfers a thing of the past.
Great Service
Greece is known for offering great service at unbelievable costs. English is widely spoken, and you'll easily find many experienced and professional wedding suppliers. You'll also love the warm and welcoming culture.
Fantastic Wedding Venue Options
You'll have endless beautiful wedding venue options in Greece because each island is unique. Do you want to get married at an amazing hotel, on the beach, at a winery, or on a yacht? Greece offers couples options for all of these and much more, each with its own unique appeal.
Beautiful Weather and Fun Activities
Greece is famous for its lovely climate. You can enjoy warm and sunny days throughout the year. You can easily plan your dream outdoor beach wedding with no hassle. Family and friends can also turn the visit into a fun vacation. There are lots of fun activities and adventures that you can enjoy.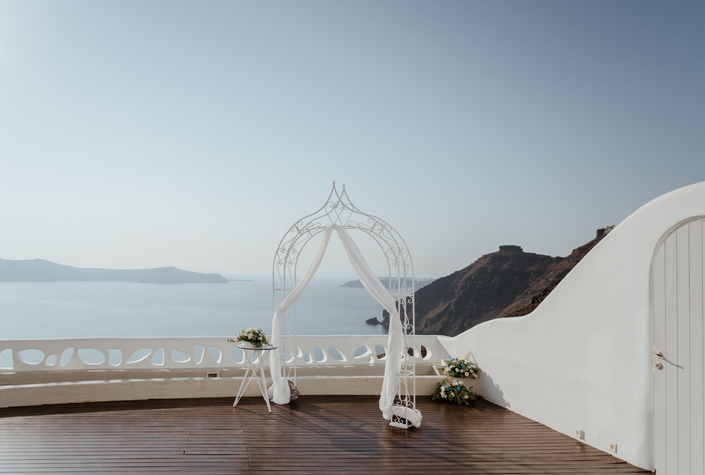 Booking ahead is always a great idea whether you're having a Legal Civil, Symbolic, Anglican, same-sex ceremony or Renewal of Vows. You can have any of these in Cyprus and Greece once you find the perfect location. Planning ahead, helps you avoid last-minute rushes and gives you more availability.
So, if you're looking at dates in 2024, 2025 and 2026, the best time to lock them down is now. Plus, BookYourWeddingDay.com allows you to easily check real-time availability and secure your date from the comfort of your home. Planning early also gives your guests ample time to prepare for your celebration.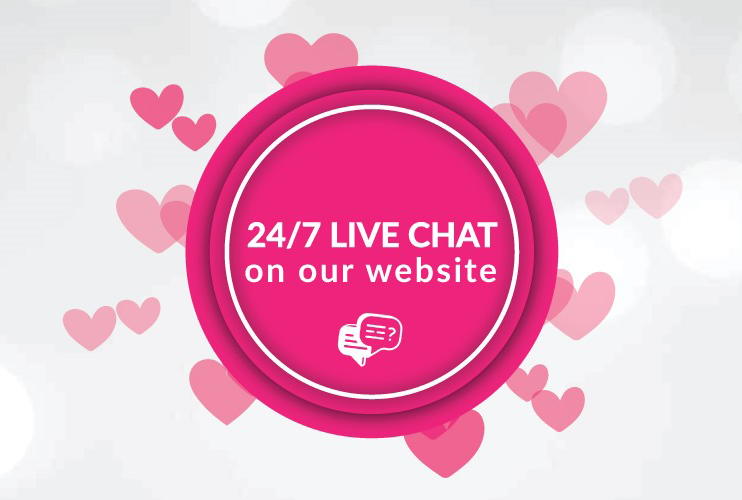 BookYourWeddingDay.com makes it easy to check real-time availability for your wedding date at a preferred venue. Once you've chosen your preferred wedding location in Cyprus or Greece, you can contact the 24/7 Live chat which is located on the bottom right of the BookYourWeddingDay.com website and our knowledgeable and helpful team will assist you right away.
BookYourWeddingDay.com even creates your unique "Save the Date" and lets you share the good news directly with your friends and loved ones with a social media post. So, what do you say? Will you be booking your exclusive wedding in Greece and Cyprus today?
Recent Posts
Picture you and your partner saying your vows with surrounded by your loved ones, luxury and ...
Abroad weddings can be very magical. Picture yourself on a sun-kissed beach with the crystal-clear ...
Santorini is often said to be the most popular Greek island, and once you've visited this ...
In most places around the world, the winter months can bring gloomy weather and short, dark ...