D is for your dreamy exotic wedding in the Dominican Republic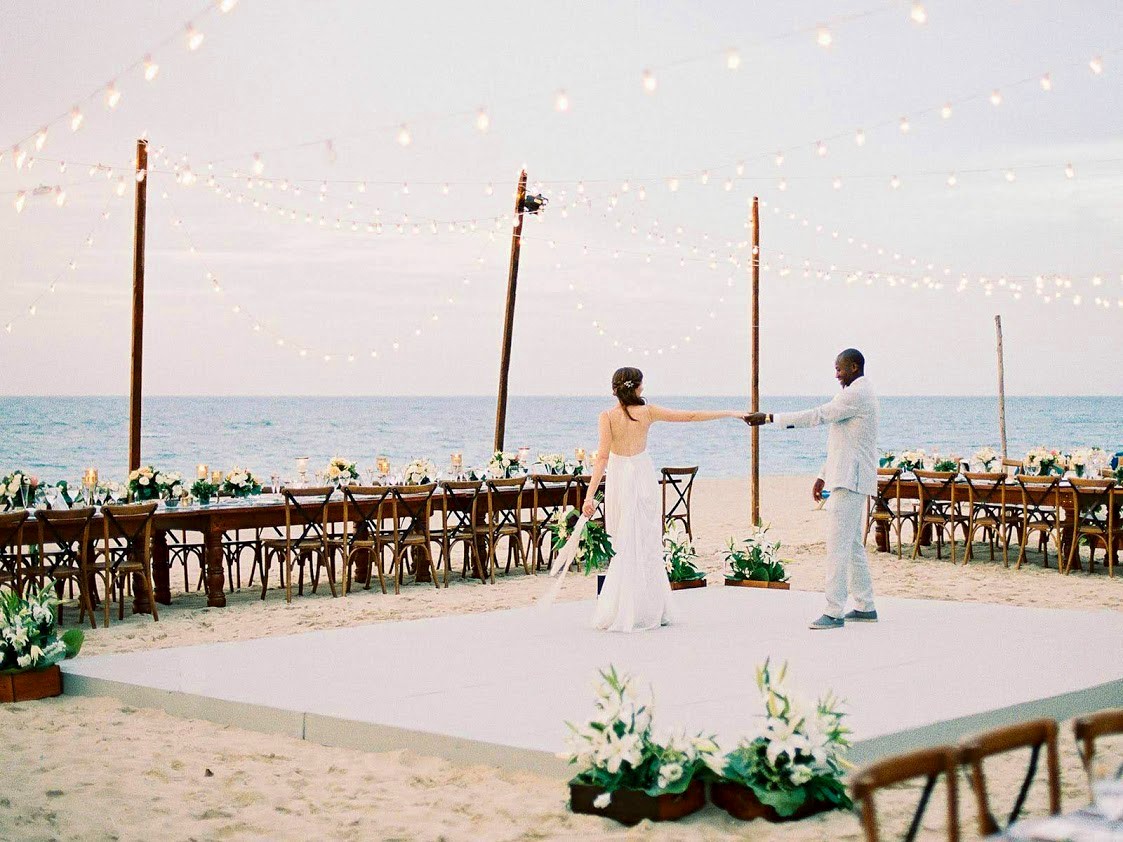 Have you been dreaming of white-sand beaches, jaw-dropping ocean-views and magnificent landscapes of a tropical Caribbean destination as your big day's backdrop? Say no more, the answer is the Dominican Republic!
Whether you're interested in nature, culture, adventurous activities or just want to get a glimpse of the tropical experience, the Dominican Republic has something to offer to any traveller. With diverse landscapes and a summer vibe, this is the perfect choice for the couple who wants an exotic wedding abroad at a picture-perfect destination!
A true paradise on earth that you will never forget about, Dominican Republic is an idyllic wedding destination featuring romantic sceneries of uninterrupted blue ocean waters, breath-taking views and world-class resorts which can accommodate your special day's celebrations at the most gorgeous settings.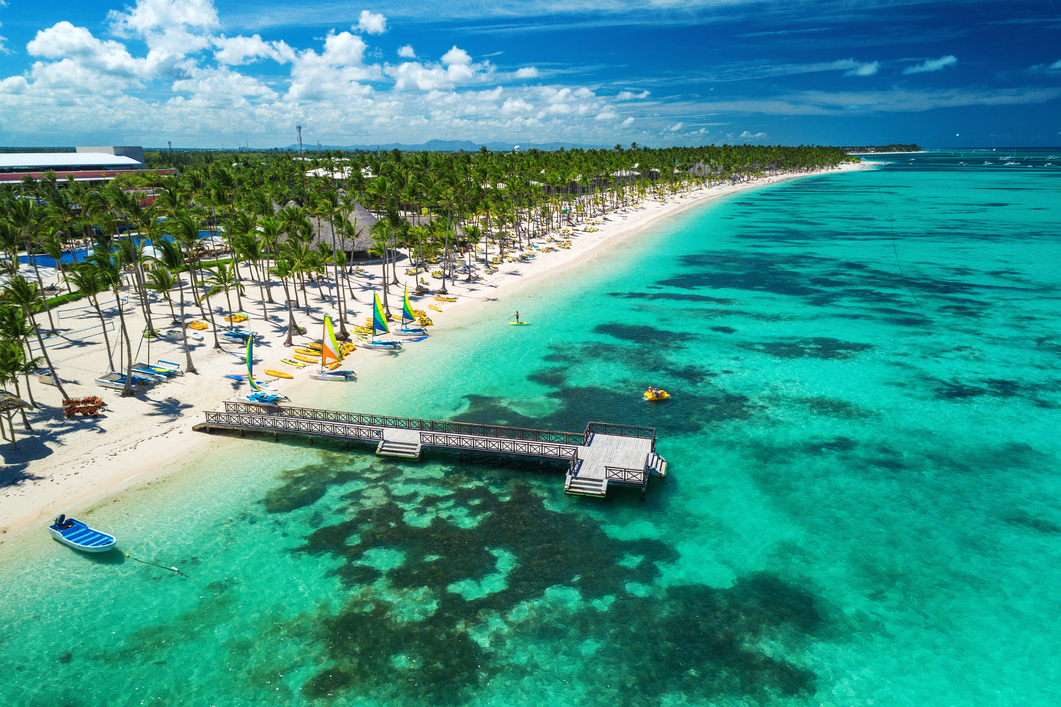 Still not sure? Here are more reasons why you should choose the Dominican Republic for a complete wedding and holiday experience:
Year-round sunny climate: here, it's always summer! You can enjoy warm days with the sunlight beaming down on you.
Gorgeous beaches: Wide white and sandy beaches lined by palm trees, caressing sun – all this is a picture of paradise, and you won't want to return to reality.
Numerous hotel chains and resorts: there is a variety of different hotels in the Dominican Republic for every audience and taste, focused in meeting international quality standards. The Dominican Republic is a popular destination of the Caribbean for all-inclusive resorts situated in jaw-dropping locations, offering world-class facilities.
Flavourful cuisine and delicious local production: fresh fish and seafood, exotic fruits and the famous Dominican rum are only a few of the goodies of the Dominican cuisine which you can taste in this paradise destination.
Vibrant nightlife: when it comes to partying, you won't be disappointed! With a wide range of restaurants, cafes, bars, dance clubs and casinos, you can find amazing places for great entertainment. Most resorts also offer live music from local bands and magnificent shows which you can enjoy while sipping your cocktails and living the time of your lives!
Whale watching: a unique experience for those who choose to visit the Dominican Republic, even in winter time. You can hire a boat and watch the whales from a safe distance while admiring the crystal clear waters of the Caribbean Sea.
There is no doubt that the Dominican Republic is a special place on earth! When it comes to choosing your big day's destination, you wouldn't want to settle for anything less. A wedding in the Dominican Republic can be an unforgettable experience as it's the perfect opportunity to take advantage of your time there for a vacation or even your honeymoon! You get the best of both worlds!
Book Your Wedding Day in the Dominican Republic TODAY!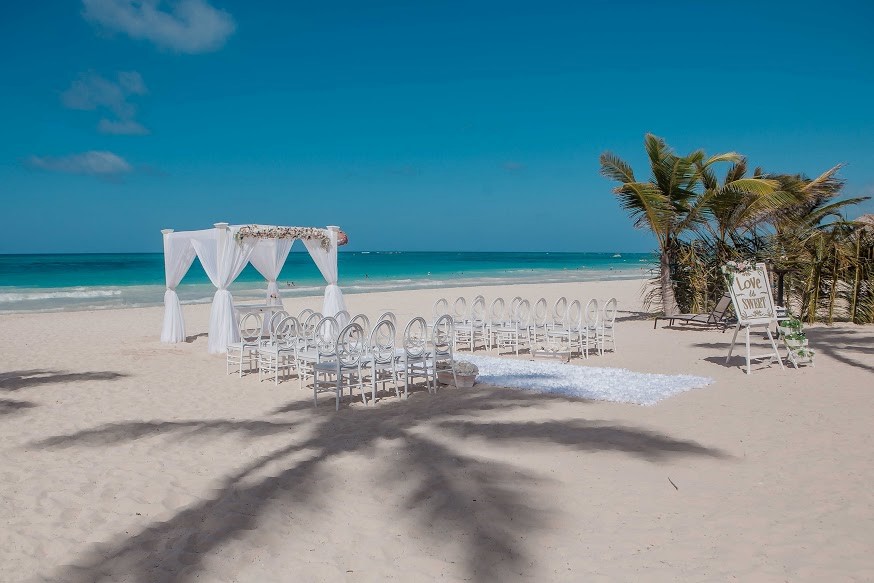 Thanks to BookYourWeddingDay.com, you can book your wedding venue and secure your preferred date in an Instant! This is the easiest and quickest way to do it!
The services offered are truly unique, there is no other international online booking platform. So, visit BookYourWeddingDay.com and enjoy discovering all the fantastic venues available in the Dominican Republic. For more inspiration and additional information about hotels and resorts in the Dominican Republic, simply click here and explore a variety of options. You will be surprised how uniquely beautiful everything is!
What's Next?
Once on the hotel's link, if you scroll down, you will find a pink button named "Wedding Packages/Terms & Conditions". If you click on it, you will be able to download all wedding related information, packages, prices and any other important information that the hotel has uploaded.
In order to view the hotel's live calendar, you simply need to click on the ''Check Availability'' button and enter your preferred wedding date. A 3-week live calendar will automatically appear and you can browse through different dates. Once you've decided on your preferred wedding date, you will need to choose it and then click on "BOOK NOW''. Upon completion of your booking, you will receive an Instant Confirmation of your wedding date and ceremony time at your preferred hotel/venue. In the next couple of days, the hotel's wedding team will be in contact with you and assist with all the planning.
Alternatively, once you've made your booking Instantly on BookYourWeddingDay.com, you can hand the booking reference over to one of our trusted associate tour operators, e.g. TUI and they will then be able to book the holiday package for you when is due time. The choice is yours!
Any questions? We're here to help!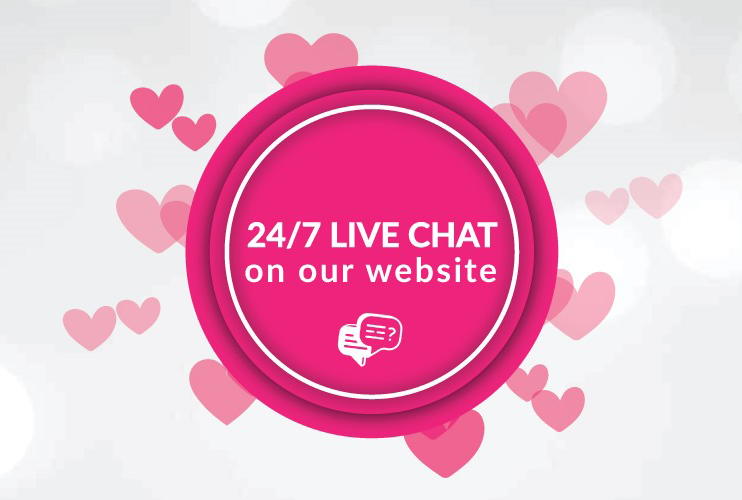 Our 24/7 online live chat support service, which is located on the bottom right of BookYourWeddingDay.com, is available for your enquiries, and our team of professionals is always here to assist you. You can always email us at [email protected]. We would be more than happy to answer any questions you may have and we'll be sure to get back to you quickly so please don't hesitate to get in touch.
Your perfect, truly special wedding day will soon be one step closer when you book your venue and set the date. So, what are you waiting for?
Recent Posts
Picture you and your partner saying your vows with surrounded by your loved ones, luxury and ...
Abroad weddings can be very magical. Picture yourself on a sun-kissed beach with the ...
Santorini is often said to be the most popular Greek island, and once you've visited this ...
In most places around the world, the winter months can bring gloomy weather and short, dark ...