Book Your Date and Start Planning Your Dream Wedding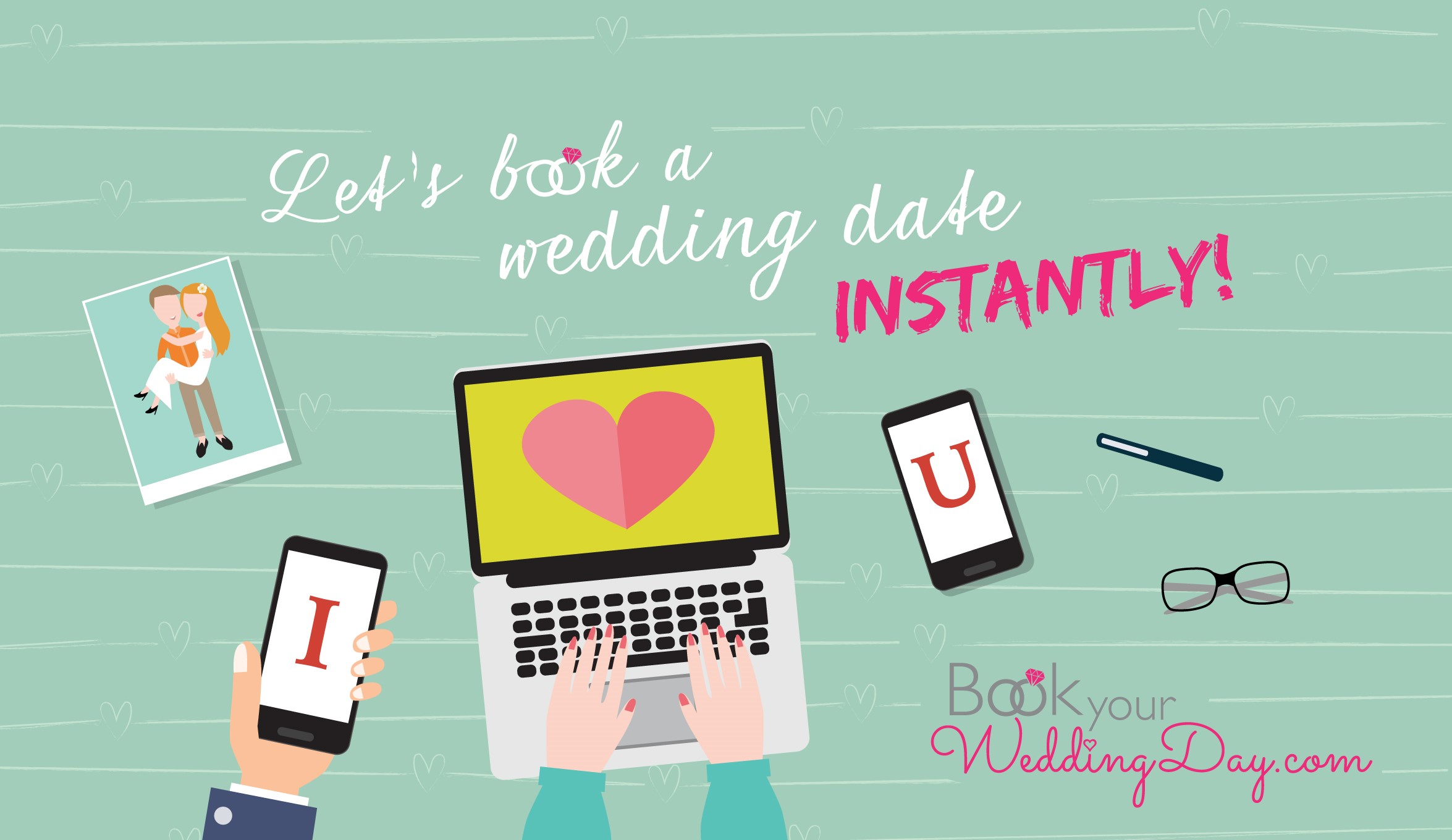 BookYourWeddingDay.com is a one-of-a-kind service you'll find nowhere else. The cutting-edge system allows you to check Real-Time Availability of your overseas wedding venue and when you make a booking, you'll have the reassurance of Instant confirmation.
BookYourWeddingDay.com special features:
Availability displayed in real time
Instant Confirmation of both date and time of your wedding ceremony
Automatically secures the Registrar for your ceremony
The most popular venues are all available for you to choose from
No wait for confirmation, you'll know right away
Availability provided for a full 3 week time period
How to book your wedding venue in an Instant…
A wedding overseas is a truly magical experience. If you've been tempted by the idea of tying the knot in another country, to make the most of stunning views and glorious weather, you may have been told that it can be time consuming. In the past, it took time to book this type of ceremony, and even longer to have your date and venue confirmed. Those nerve-wracking days or even weeks waiting to know that you've secured the venue of your dreams are now over when you visit BookYourWeddingDay.com, the easiest and quickest way to book your wedding abroad.
The services offered are truly unique, there is no other international online booking platform. So, visit BookYourWeddingDay.com and log in today. Enjoy discovering all the fantastic venues available, or input your chosen date to view venues with availability. Once you've made your choice, booking is simple, and you'll receive Instant confirmation that your wedding venue is booked.
Sharing the good news made simple
Telling everyone you've chosen your venue and set a date can be time consuming. You've got plenty more to plan such as that perfect wedding dress and the colour of your flowers. Once you've made a booking with BookYourWeddingDay.com it's so simple to follow the instructions to post a romantic announcement on social media. Just one of the extra features you'll discover when you use BookYourWeddingDay.com to book your big day.
How is it so easy?
It might seem like an impossible task to provide this information in real time, and offer Instant confirmation. This has been made a reality with our sophisticated system that synchronises calendar data of the overseas venues and their associated town halls.
Check out our partner Tour Operators
Once you've made your booking Instantly on BookYourWeddingDay.com, if you wish you can hand the booking reference over to one of our associate tour operators, TUI or Thomas Cook and they will then able to book the holiday package for you when is due time.
Book your 2021 or 2022 wedding today!
We now have dates and venues waiting for wedding bookings in 2021 and 2022. It's never too early to secure that dream venue and the date of your choice. So visit BookYourWeddingDay.com now and start finalising the best day of your life.
Any questions? We're here to help
You'll find live chat available on our website BookYourWeddingDay.com or email us at [email protected]. We're happy to answer any questions you may have and we'll be sure to get back to you quickly so please don't hesitate to get in touch.
Recent Posts
Picture you and your partner saying your vows with surrounded by your loved ones, luxury and ...
Abroad weddings can be very magical. Picture yourself on a sun-kissed beach with the ...
Santorini is often said to be the most popular Greek island, and once you've visited this ...
In most places around the world, the winter months can bring gloomy weather and short, dark ...