I booked my wedding with Thomas Cook. Now what?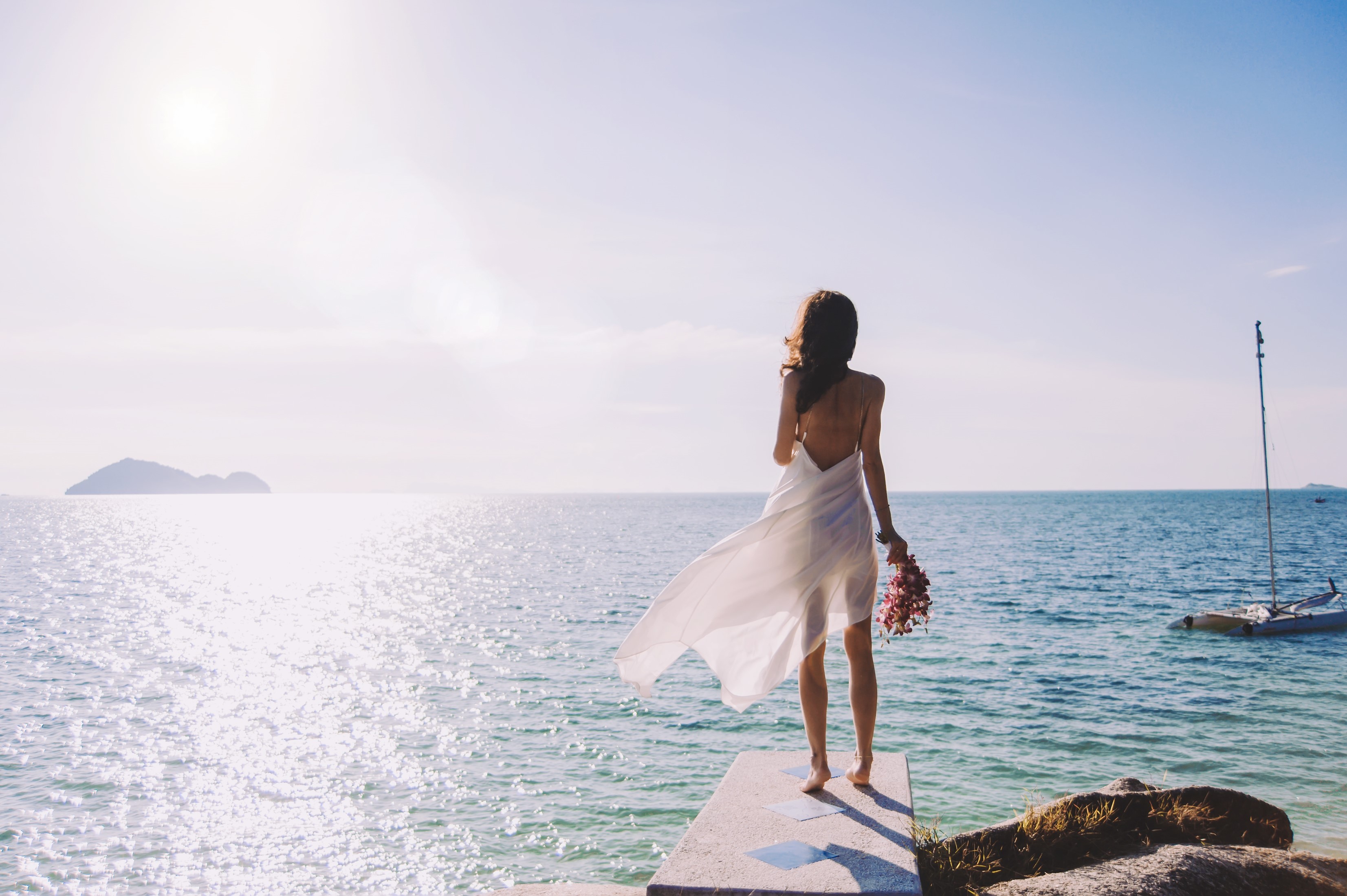 With the recent collapse of Thomas Cook we've been asked a lot of questions, so we'd like to take this opportunity to answer those questions and put your mind at rest with regards to your booking. We'd first like to offer our sympathy to all the Thomas Cook employees who have lost their jobs, and to those who have had holiday plans affected.
Thomas Cook, like other tour operators had made wedding bookings through our site for Cyprus and Greece. All the Thomas Cook bookings are saved on our system but we need all couples affected to get in touch with us to let us know whether or not they would like us to keep their dates, otherwise the dates will be released.
You'll find more information within the following Frequently Asked Questions, but if you have further concerns, please don't hesitate to get in touch through our live chat and we'll do all we can to advise and help you.
Frequently Asked Questions:
1. Is our wedding date still secured? We thought we had lost it.
Yes, it is! Your wedding date is still secured for you. However, we invite all couples to get in contact with BookYourWeddingDay.com's team to let us know whether they wish to keep their wedding date or not.
2. My hotel was bookable only through Thomas Cook. How can I book my accommodation there again in order to hold the wedding there as well?
Most of the hotels have made their own individual alternative agreements with other tour operators. You can contact us to advise you as to which tour operator you can book your accommodation with.
3. We have already paid. What happens with the money?
As you are covered by ATOL, you will receive a full refund of the amount that you have paid. Please see the picture below for further information.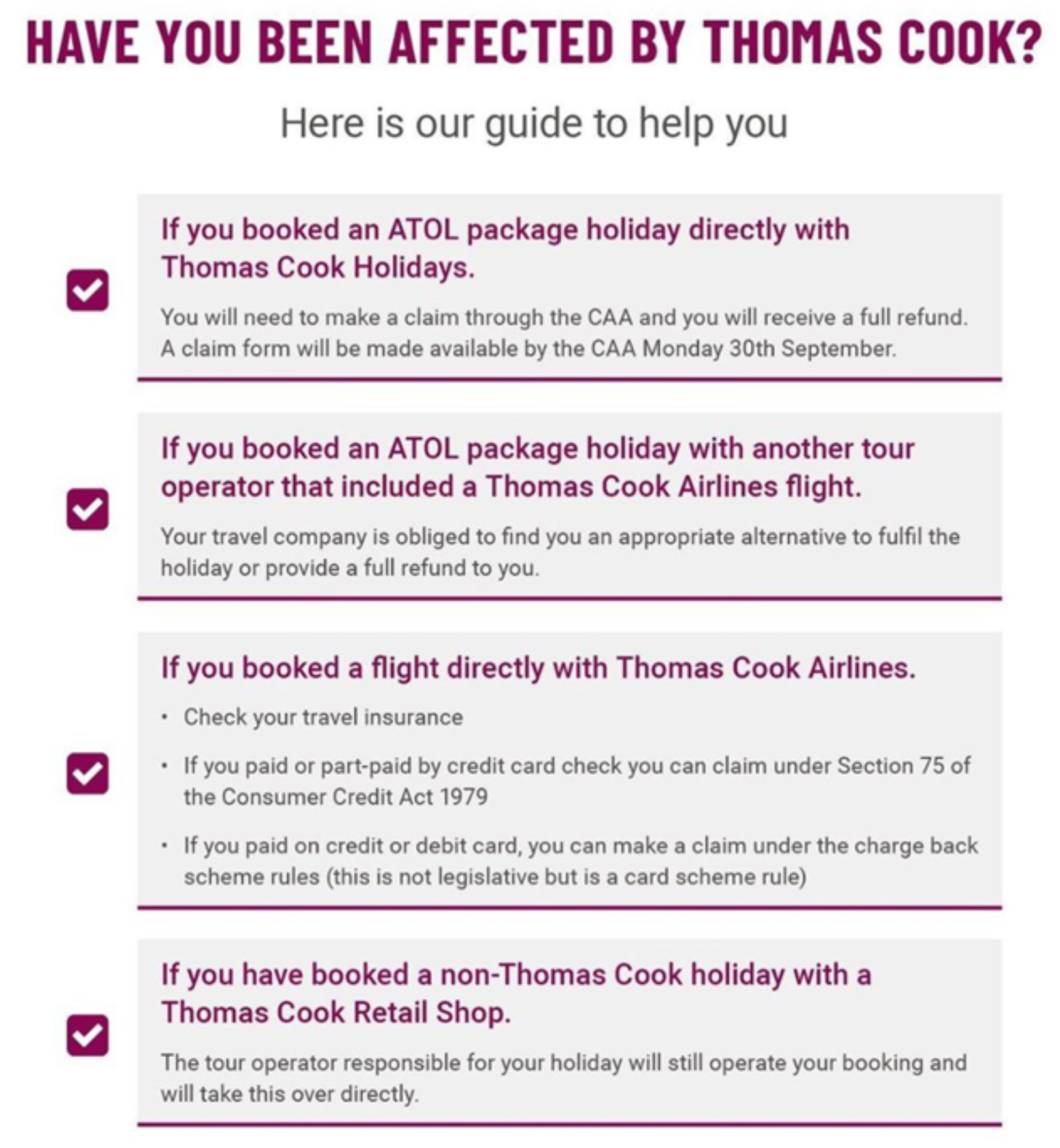 4. Thomas Cook was holding me a date for 2021 and we didn't pay anything because the packages were not out yet. We understand that we have lost our day. Is that true?
Your wedding dates are still secured but you need to contact us in order to confirm that you still need the date. As Thomas Cook does not exist anymore, they cannot guarantee your date any longer.
5. I have already paid an amount of money by credit card to Thomas Cook's destination office. What happens with this?
If you paid any amount to Thomas Cook by credit card, then you need to contact your credit card provider to cancel the payment. However, if you have paid the suppliers directly, you need to personally get in touch with them to make any arrangements between the two of you.
6. Can another company take over my wedding date booking?
Of course! Your wedding date is currently secured. Note that your booking can be transferred to one of our official associates e.g. TUI who will be able to assist you with the holiday package as well. If you wish your booking to be transferred to a wedding planner note that this can be done if the wedding planner is a legal entity in Cyprus or Greece. We don't allow for bookings to be taken over by any individual who is acting as a wedding planner. You can contact our live chat at any time to advise you on how to proceed.
7. Can I continue with the hotel directly?
It is one of your choices! You need to contact our live chat though in order to locate your booking. We can assist you with doing this and can update your booking accordingly.
What do we do next?
Get in touch with us! You need to contact the live chat which is located on the bottom right of BookYourWeddingDay.com. We are here to help you make your wedding day the most memorable day of your life so if you have any questions at all, 24/7 help is available through our online chat support service. The team is ready to assist you and advise you on any clarification you may need. Most of all, please don't worry, we will do all we can to get your dream wedding plans back on track.
Recent Posts
Did someone say Black Friday? On BookYourWeddingDay.com, it's not just a day; deals last ...
Thinking of tying the knot abroad? If you have started making the first plans for you wedding ...
Cyprus is a beautiful and perfect location for your destination wedding. If you have plans to ...
If you just got engaged, congrats! Remember to take time out to celebrate your engagement and ...