BLACK FRIDAY OFFER ALERT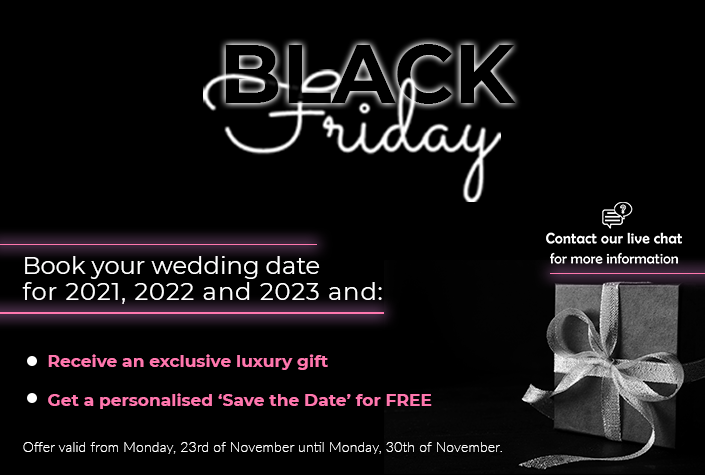 Did someone say Black Friday? On BookYourWeddingDay.com, it's not just a day; deals last longer! It's more like Black Friday Week…
We know how long you've been waiting for this. We want you to know that you can still dream about your big day even though you might be in isolation. So, feel free to take advantage of this fantastic offer!
Have you been looking for that perfect venue for your dream wedding abroad? We've got this covered! BookYourWeddingDay.com has secured exclusive offers from a directory of the most popular venues abroad.
How does "no wedding venue hire fee" sound to you? What about a free couples' massage, a spa treatment, or a room upgrade? We've secured some exclusive Black Friday deals, just for couples booking their wedding date through BookYourWeddingDay.com.
That's not all either! As an extra gift from us, we're giving a personalised 'Save the Date' for FREE to anyone who takes advantage of one of these great deals. Interested? Then keep reading…
So, here's the offer in detail…
Book your wedding date for 2021, 2022, and 2023 via BookYourWeddingDay.com at one of our unique venues in Cyprus, Greece, Mexico, Dominican Republic or any other destination featured in our site and:
1. You'll Receive an Exclusive Gift
Depending on the hotel/venue you book, you could get gifts ranging from a free wedding cake to a complimentary couple's massage and more. Some hotels even offer a "no venue hire fee" as a gift! Think of how these gifts will go a long way towards making your wedding experience even better. All you have to do is contact our live chat to get started!
BookYourWeddingDay.com has partnered with major hotels and venues, offering memorable and luxurious gifts to couples who book their wedding date via our platform from Monday, 23rd of November until Monday, 30th of November.
Tempted enough? Let's explore the exclusive rewards you can get when making your booking via our platform:
No Venue Hire Fee
Free Wedding Cake
Room Upgrade for The Couple
Couple's Massage
Wedding Travel Dress Box
2. You'll Get A Personalised 'Save The Date' For FREE
You won't have to worry about paying for and designing your "Save the Date." Our team of professional designers will create a personalised and unique "Save the Date" for you for FREE, which you can share on your social media.
Send these out as soon as you have your venue secure to let your loved ones know. The earlier they know, the sooner they can start making plans. This will give everyone you love a higher chance of being around to celebrate your special day with you.
HURRY UP! Let's get in touch and book your wedding date today!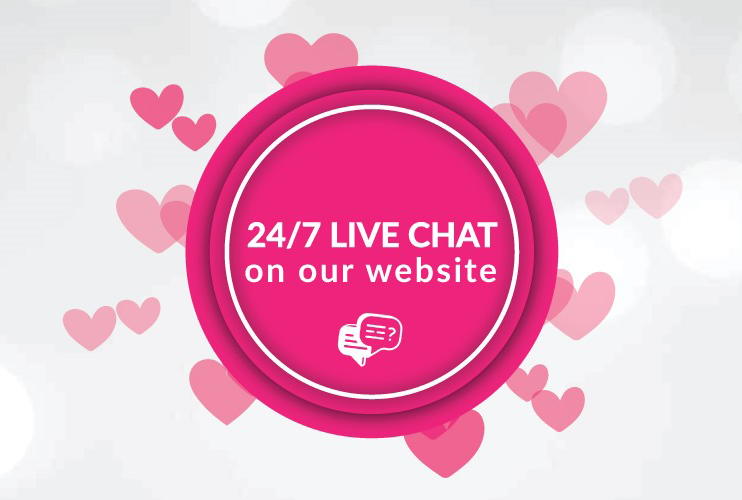 Are you interested in our BLACK FRIDAY exclusive offer? Then contact our live chat for more information on what each venue can offer!
Get in touch with us today, and we'd be more than happy to assist you in finding the venue of your dreams. A location just right for the most perfect wedding abroad! Our 24/7 online live chat support service, which is located on the bottom right of BookYourWeddingDay.com, is also available for your enquiries, and our team of professionals is always here to assist you.
So, browse through our highly-acclaimed platform, BookYourWeddingDay.com, for a directory of the most popular venues, check Real-Time Availability, book your date online with Instant Confirmation, and receive fabulous gifts!
​
Recent Posts
Picture you and your partner saying your vows with surrounded by your loved ones, luxury and ...
Abroad weddings can be very magical. Picture yourself on a sun-kissed beach with the crystal-clear ...
Santorini is often said to be the most popular Greek island, and once you've visited this ...
In most places around the world, the winter months can bring gloomy weather and short, dark ...