S is for your Spectacular celebration of love in Santorini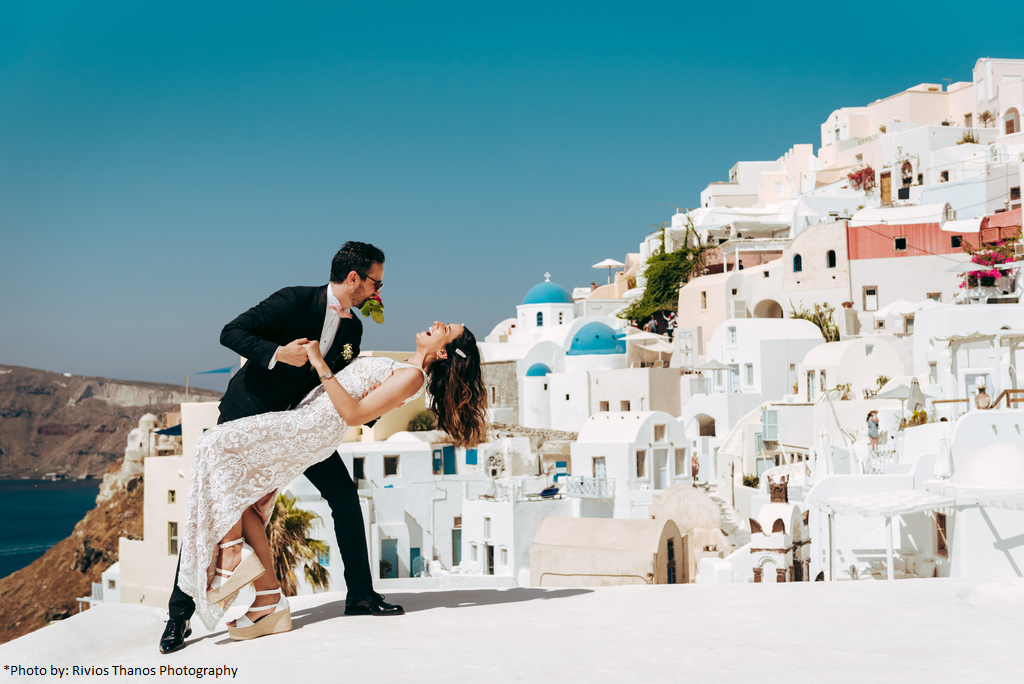 Santorini is often said to be the most popular Greek island, and once you've visited this beautiful unspoilt paradise, you're bound to agree. With breath-taking panoramic views across the Ionian Sea, the hauntingly magical volcanic landscapes, and the most wonderful sunsets you'll ever experience, this jaw-dropping setting is just perfect for a romantic holiday.
This is also the perfect opportunity to tie the knot or renew your vows. Whether you've made it to 3, 5, 10, 20 or 40 years together or you simply want to reaffirm your commitment to each other, a renewal of vows ceremony in Santorini will be a memorable experience in your relationship's journey!
This exclusive island setting puts you in the starring role of your very own Grecian myth. As if that wasn't enough, here are even more reasons why you should consider Santorini for a dream destination wedding or a renewal of vows celebration abroad …
The perfect backdrop to the most wonderful photographs
There'll be no need to edit your photos when they're taken in Santorini! With vast blue skies, pretty whitewashed houses, imposing cliffs and awe-inspiring ocean views, each photo will be framed with beauty.
Santorini simply oozes romance
Choosing a romantic location is an obvious choice, and Santorini is one of the most romantic destinations you'll ever visit. BookYourWeddingDay.com offers a plethora of romantic venues to choose from. The island is also so popular with couples, young and old, many returning over and over again to revisit the wonderful Greek hospitality and connect with the romantic vibe that Santorini is famous for.
Wonderful food and drink
In Santorini there's no such thing as a boring buffet. Fresh, delicious local produce will amaze the senses and tantalise the taste buds. Enjoy a romantic dinner with a cozy atmosphere at the traditional restaurants and taverns located in the picturesque streets, offering the best dishes of the Greek cuisine. Santorini also offers amazing gastronomical experiences with a variety of luxurious fine dining restaurants serving unique gourmet dishes, inspired by both the Greek and Mediterranean cuisine. Make sure that you also make a toast with the famous Asyrtiko wine and celebrate your love and commitment to each other in taste and style.
So many wonderful options to choose from
Santorini offers a wealth of beautiful venues and stunning party facilities, so you can choose the location that you've always been dreaming of. Perhaps you're looking for an exquisite luxurious hotel with panoramic sea views, a cool and relaxed beach bar or a secluded spot in the heart of a picturesque village. You'll find all this and so much more in Santorini by browsing BookYourWeddingDay.com for a directory of special wedding venues there.
The perfect holiday and honeymoon destination
Santorini is known for being a popular wedding destination with a rich choice of wedding locations and venues. Who could resist the unique beauty of this island with the volcano and jaw-dropping sunset as the backdrop of their big day? No wonder why it welcomes so many visitors each year who either host their weddings there or just seek to enjoy their summer vacation in the island. So, if you are one of those who choose to visit Santorini for holidays, you are already in the ideal place for a romantic wedding or renewal of vows ceremony abroad.
When you marry in Santorini, you are already in the ideal place for a romantic honeymoon abroad too. The crystal clear waters surrounding Santorini may be the perfect backdrop for a unique honeymoon experience. For active newlyweds, it is also the perfect destination for adventurous activities: from diving and snorkelling to kayaking and cruising, you can enjoy each other's company while exploring the island's hidden gems in an extreme way. With such a stunning natural beauty and its famous magnificent sunsets, what better place to celebrate than Santorini?
BookYourWeddingDay.com suggests…
If you are one step closer to having a wedding or blessing in Santorini, then BookYourWeddingDay.com is always ready to assist. Here are the top venue picks for a dream celebration in Santorini: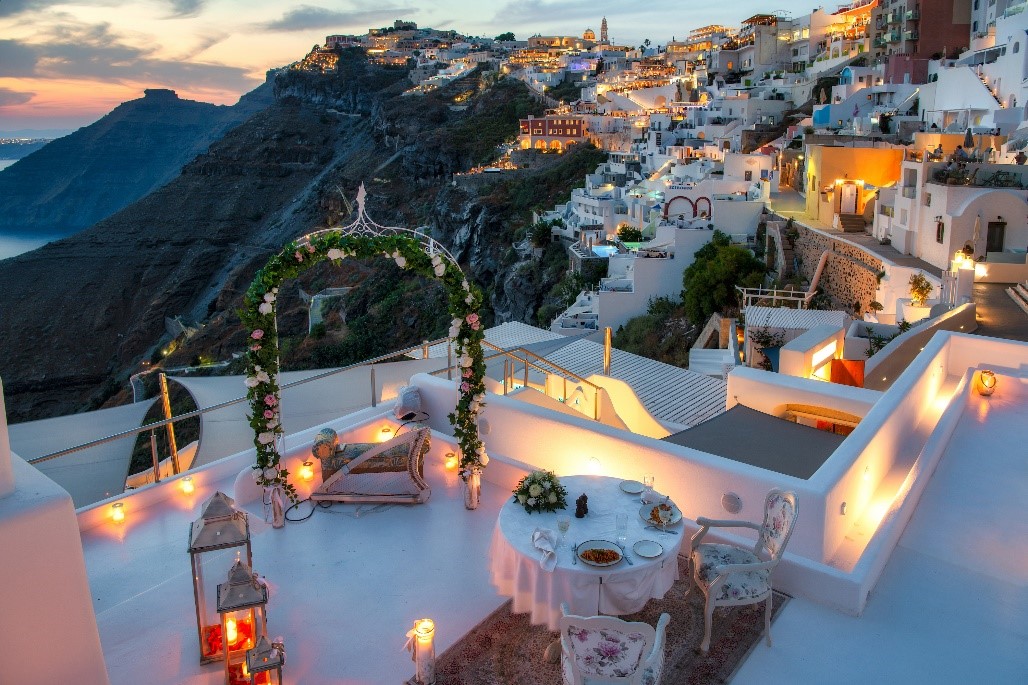 Imagine exchanging vows of eternal love while looking out over the endless sea. Perched on the cliffs of the caldera and just meters away from the vibrant town centre, this exclusive boutique hotel puts you in the most sought-after location in Fira. With magnificent views and world-class service, Athina Luxury Suites is promising an once-in-a-lifetime experience.
2. Suites of the Gods Spa Hotel Santorini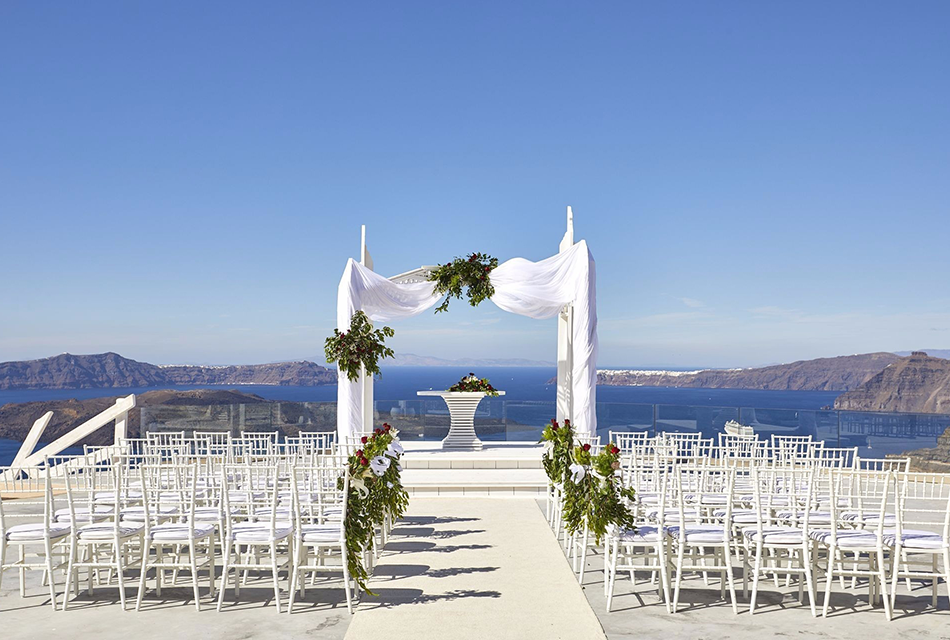 Overlooking the enchanting Caldera, Suites of the Gods is considered to be in one of the finest spots of the island. It offers stunning views of the legendary volcano, the blue Aegean and glorious sunsets, which means it's an ideal location to hold your celebration.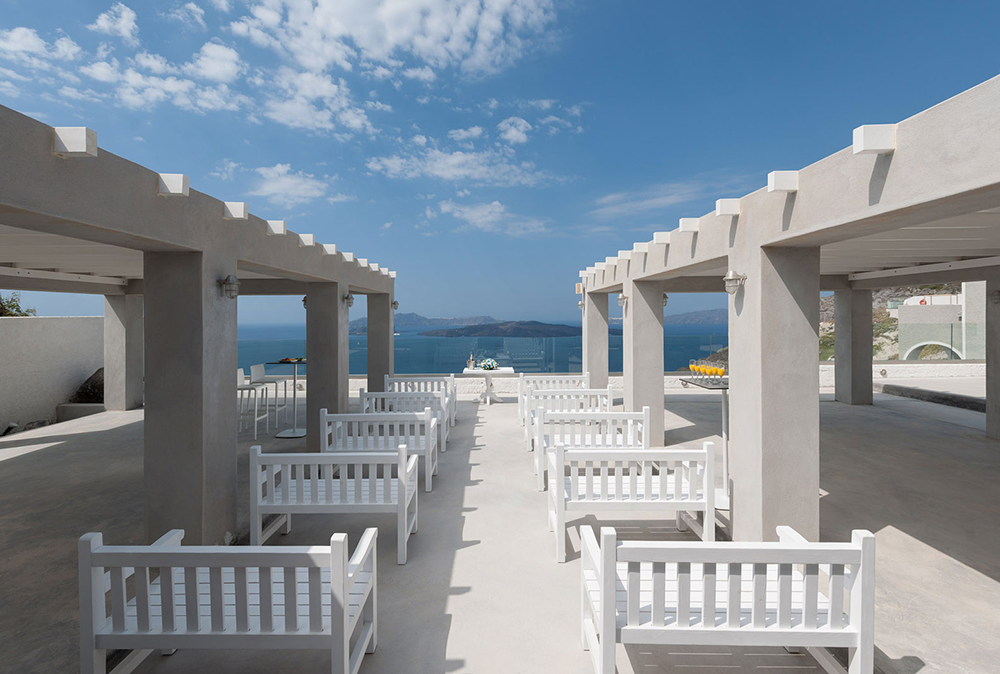 Perched on a clifftop and set up in a private area with majestic views of the caldera, the volcano and the sunset, Caldera's Dolphin Suites offers all modern conveniences so that you and any guests you may have can feel comfortable and enjoy your special event.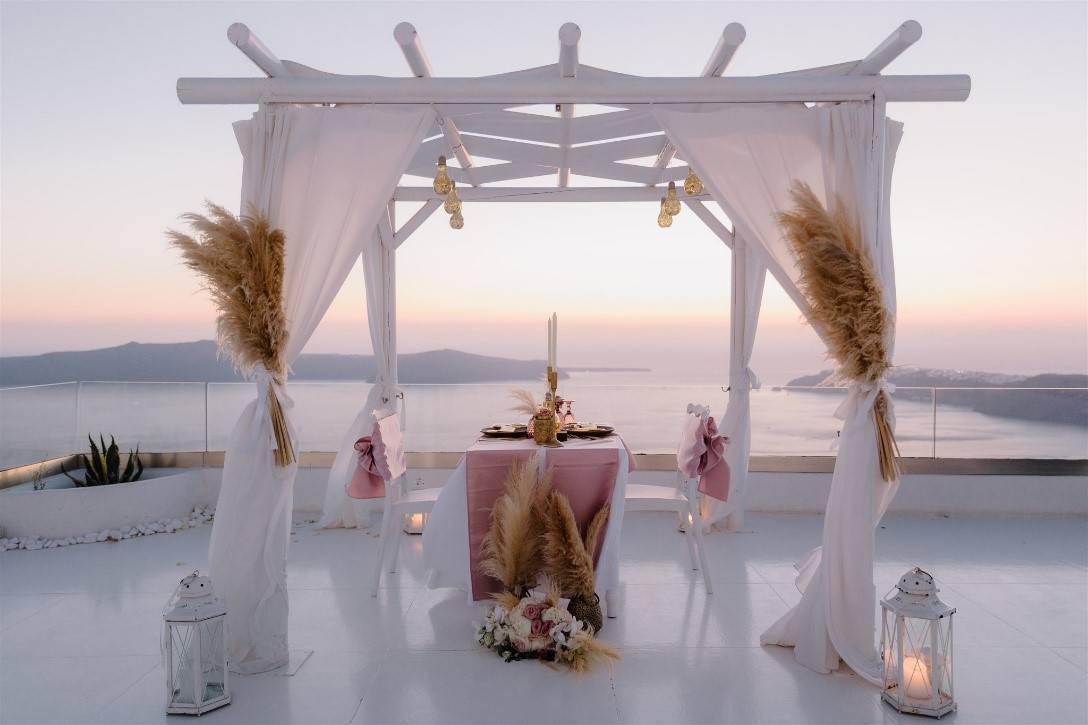 Located in the famous Imerovigli and with breath-taking sea views of the sea and the sunset, Andromeda Villas is dedicated in creating an impeccable experience. It is the perfect place for the couple looking for a charming and serene environment toe joy both a pleasant holiday and a beautiful celebration.
5. En Plo Boutique Suites Santorini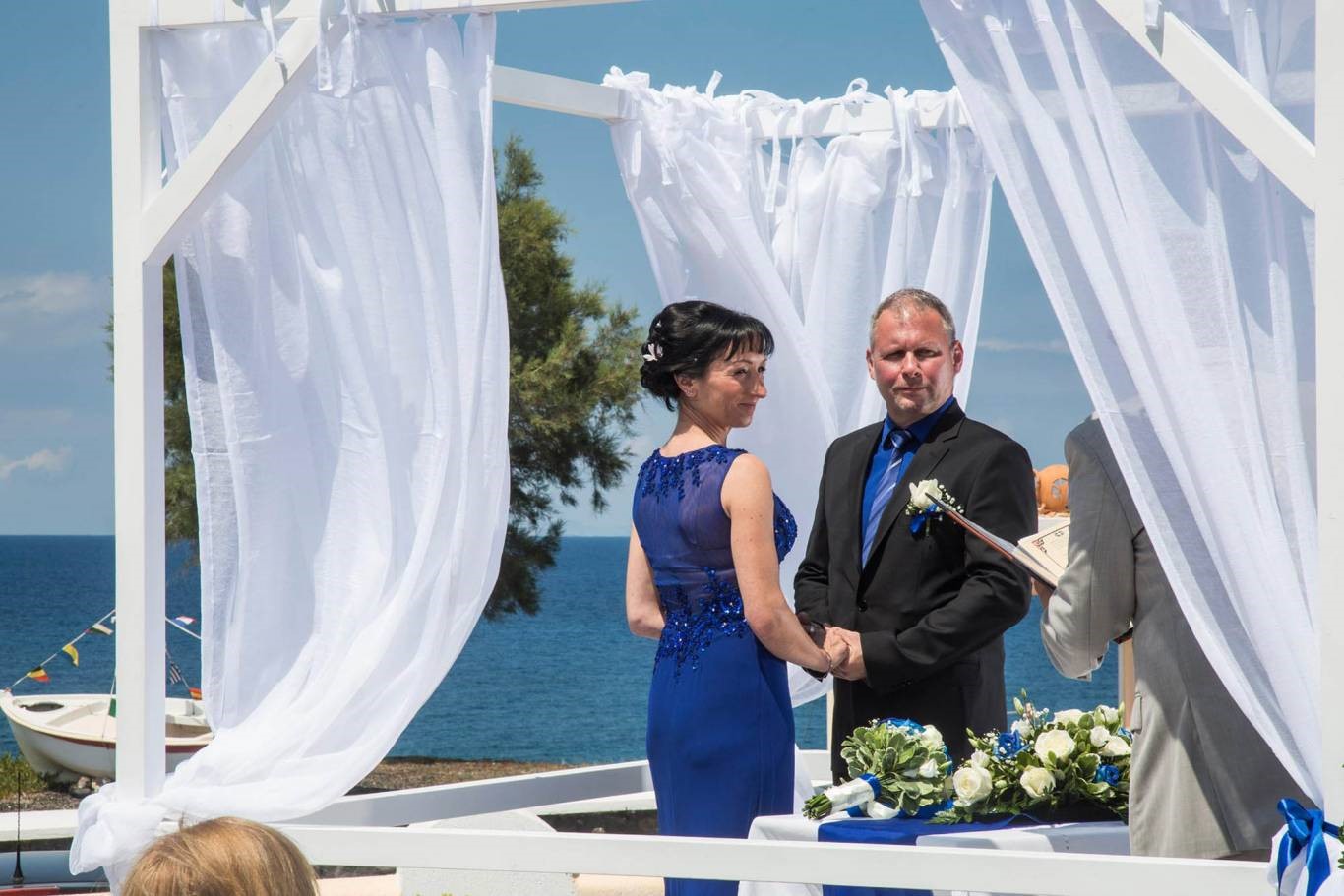 Located in close proximity to Oia and near the seaside, En Plo Boutique Suites is an elegant hotel complex with a traditional Cycladic ambiance. With endless views of the sea and the amazing inland scenery, it is the perfect place to enjoy a romantic vacation in tranquillity and a beautiful choice for those seeking a special place to hold their wedding or vow renewal in a rural setting in Santorini.
6. Santo Winery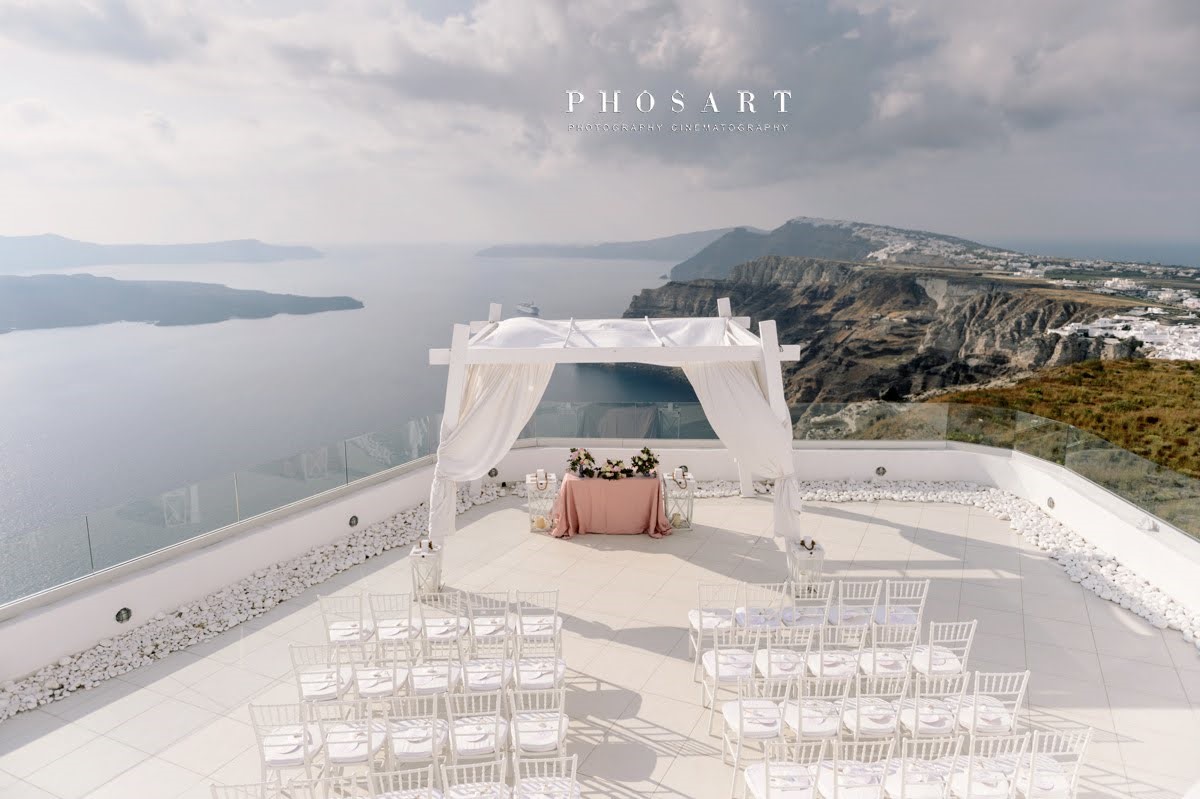 Located near Pyrgos and with outstanding panoramic island views, Santo Winery is set in a privileged area offering magical views over the caldera and the volcano and the famous villages of Fira and Oia. Its unique and exclusive terrace is one of the most popular ceremony venues where you can exchange your vows with magnificent backdrops and enjoy your big day enjoying the luxurious facilities offered.
Let's get in touch!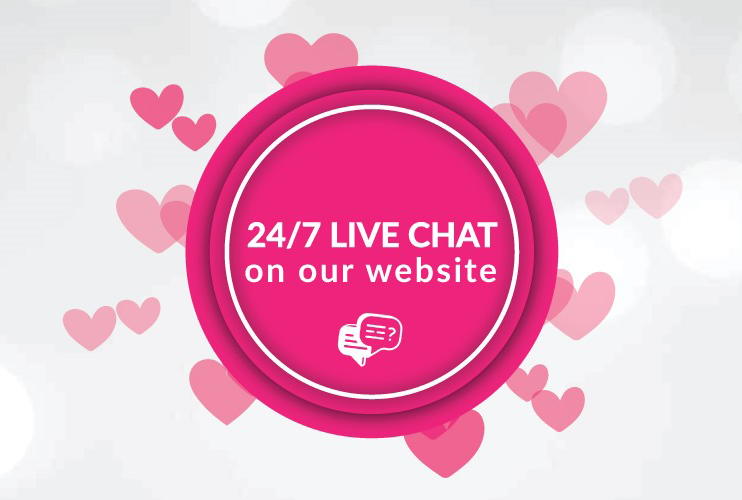 Every perfect journey begins with the first step and your first step towards a romantic celebration in Santorini is to take a look at the complete list of stunning wedding venues available through the BookYourWeddingDay.com portal. Once you've made your decision and found your dream setting, you can view Real-Time Availability and secure your wedding date in just a few clicks. You'll receive Instant Confirmation and you can then start spreading the great news that you've set a date for your big day!
If you have any questions whatsoever, please do get in touch. Our live chat service, which is located on the bottom right of BookYourWeddingDay.com, is available for any queries you may have! Our team is always here and happy to assist you!
Recent Posts
Picture you and your partner saying your vows with surrounded by your loved ones, luxury and ...
Abroad weddings can be very magical. Picture yourself on a sun-kissed beach with the crystal-clear ...
Santorini is often said to be the most popular Greek island, and once you've visited this ...
In most places around the world, the winter months can bring gloomy weather and short, dark ...