A is for your Amazing wedding in Ayia Napa!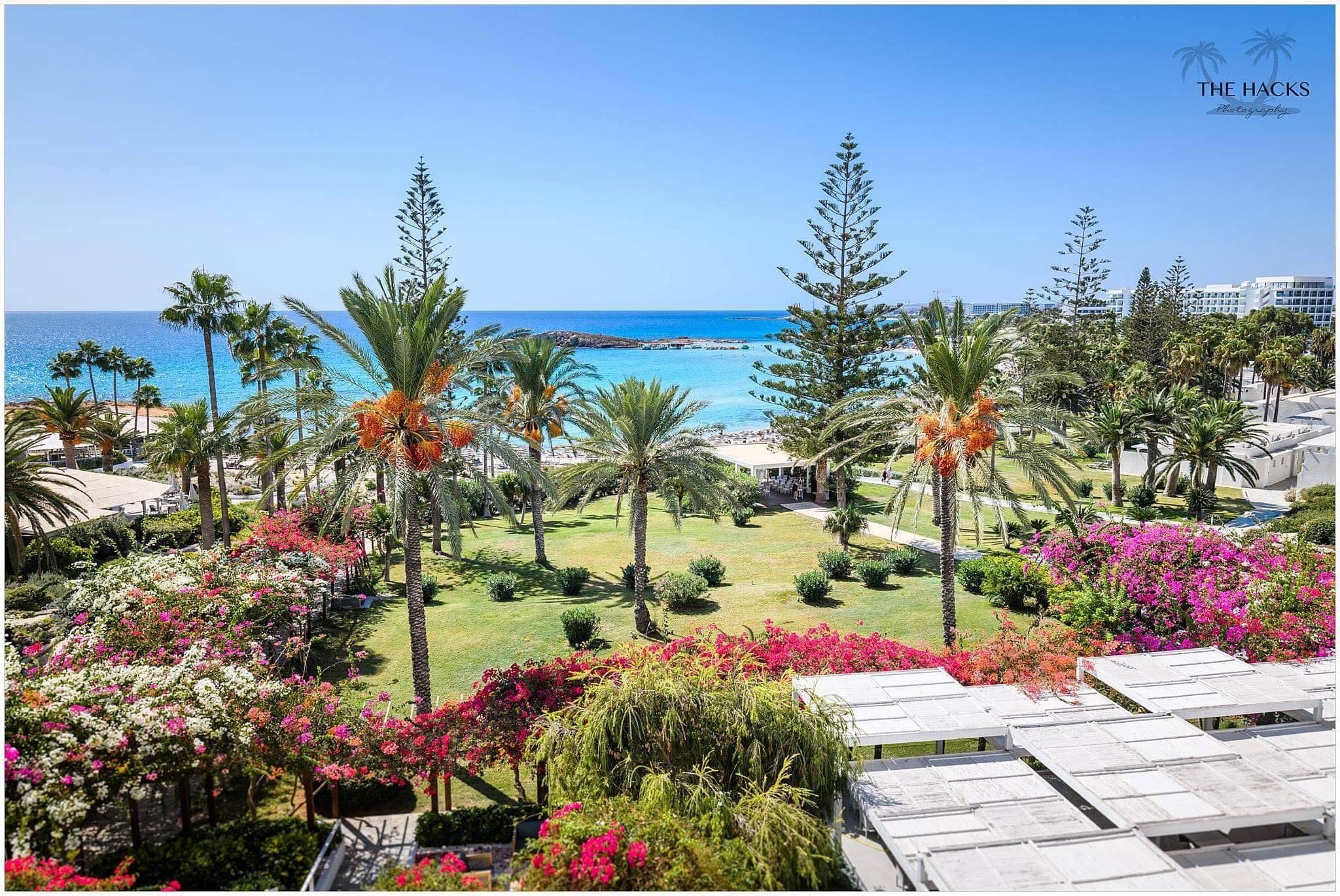 On the east coast of the beautiful island of Cyprus you'll find Ayia Napa, one of the most popular and well-known locations, perfect for your dream wedding celebration abroad. Overflowing with natural beauty, your wedding will include the very best of nature, with a backdrop that only Ayia Napa can provide. Masterfully blending a sense of adventure along with jaw-dropping views that melt into beautiful neat beaches and secluded coves, sunny days, vibrant nightlife and delicious traditional cuisine, the "Ibiza of Cyprus" is waiting to be discovered. This is where wedding dreams really do come true!
So, what makes Ayia Napa an ideal destination for your wedding? Firstly, it is that the town seems to offer everything you may want or desire, right from the start. Of course with over 300 days of sunshine you've got the weather that every bride and groom prays for and the picture perfect scenery will ensure your wedding photos are out of this world. Ayia Napa is the perfect destination for both your wedding ceremony and your honeymoon, but the vibrant nightlife of the town is ideal for a hen or stag party too, so this is also something you could incorporate into your wedding trip. This is a time you'll want to share with friends and family, those important people who are there to share your big day with you. From the lively town, to the peaceful luxurious hotels just outside of the main resort, you'll enjoy high quality service and accommodation throughout this special holiday.
When it comes to wedding venues, Ayia Napa is a very popular wedding destination so you will find a wide range of options for your ceremony as well as great locations to hold a reception after you've made your vows. Imagine tying the knot close to the beach, with nothing but the wide-open ocean and an enchanting sunset behind you. Just imagine it – the sunset, the sea, you and your loved ones!
BookYourWeddingDay.com suggests…
If you are one step closer to having a wedding in Ayia Napa but still thinking of which kind of venue is the best for your dream wedding ceremony, then BookYourWeddingDay.com is always ready to assist you in order to find your dream venue offering a complete directory of the most popular wedding venues to book your wedding date at.
Here are some inspiring venue ideas for a wonderful wedding in Ayia Napa:
Family resorts
If you have children, you'll be looking for a wedding venue that's going to cater to their needs as well as your own. It is extremely important keeping your little guests happy and occupied with fun and creative activities, and there are many child-friendly hotels and resorts in Ayia Napa offering a wide range of choices to keep them entertained while you celebrate and socialize during your big day.
Olympic Lagoon Resort - Ayia Napa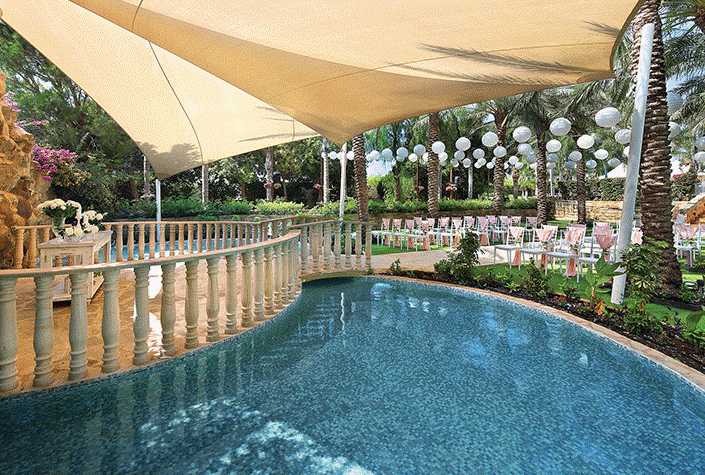 Experience the epitome of all-included five-star luxury in the perfectly designed paradise of Olympic Lagoon Resort - Ayia Napa. Tie the knot at a stunning fairytale setting oozing elegance, surrounded by sprawling landscaped gardens, small lakes and romantic waterfalls next to a charming little cave. The definition of uniqueness itself!
Located upon a lagoon bay and nestled within lush tropical gardens, Nissi Beach Hotel Ayia Napa is a true paradise. With its unique gazebo offering panoramic sea views, the hotel offers the ultimate romantic and tropical setting for an unforgettable intimate wedding experience.
Situated on the breathtaking Nissi Bay, Adams Beach Hotel Ayia Napa is an amazing choice for a couple's big day. With various and different wedding venues to choose from and only one wedding per day, it ensures that each couple's special day remains just theirs!
With a top garden venue set within a secluded area of the hotel and always elegantly decorated for the occasion, Aeneas Resort is an excellent choice for a dream wedding abroad.
Atlantica Mare Village Ayia Napa
With a stunning location between the cosmopolitan town of Ayia Napa and the beautiful park of Cavo Greco, the hotel is peacefully set away from the hustle and bustle, offering alternative wedding venues available to choose from for a special celebration.
An amazing option if you want a wedding under a gazebo in the exceptional setting of the hotel's gardens with a marvellous sea view.
Dedicated in making your dream wedding come true, Grecian Sands offers alternative venues including a jaw-dropping sea view deck, a beautiful chapel and a private indoor suite. The choice is yours!
Within the Ayia Napa harbour area, the lively city centre a 5-minute stroll away and facing breathtaking views, Faros Hotel promises an unforgettable experience and a unique wedding set at its exclusive "Get Together" venue.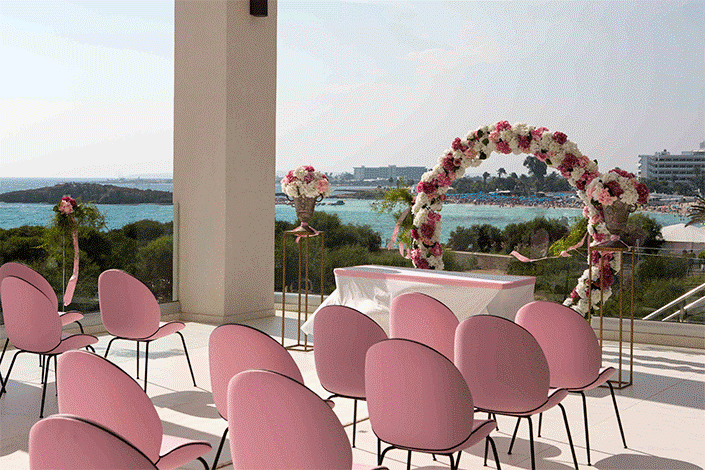 Overlooking the famous Nissi Beach, NissiBlu Beach Resort embodies an essence of love and romance, providing idyllic setting for an unforgettable wedding celebration, whether that's an intimate gathering or grand affair.
Adults-only hotels
For a more peaceful and mature vibe, the answer is an adults-only hotel. They are also ideal for an elopement wedding with just the two of you!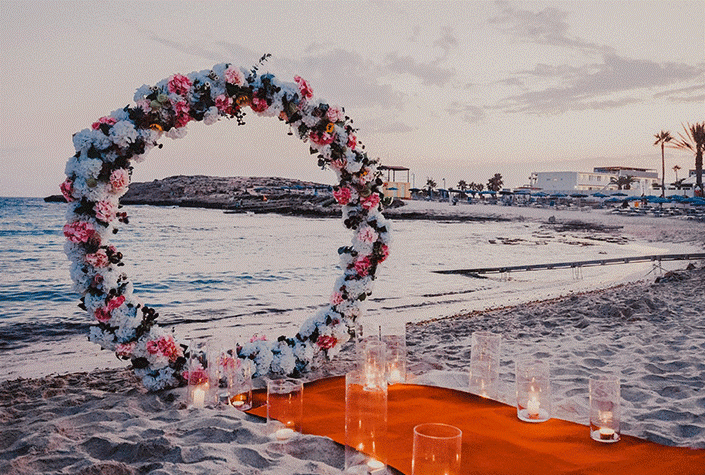 If you opt for a more peaceful wedding and you've only invited adults for a mature and relaxed vibe, the answer is Tasia Maris Beach Hotel & Spa, an adults-only hotel set in front of the beach overlooking a picturesque bay
Intimate wedding venues
More and more couples are opting for an intimate wedding – a smaller and more personalized celebration with their closest friends and family. It's the best option if you want to use the opportunity to spend time with the people most dear to you.
Venue Ammos (Kampouri) Main Venue & Beach Venue
Covered with soft golden sand and with magnificent views of the Mediterranean Sea, the beach "Ammos tou Kampouri" is a picture-perfect venue for an intimate beach wedding. Exchange vows underneath a uniquely rustic wooden gazebo on the edge of the beach, right on the seafront with a beautiful background scenery.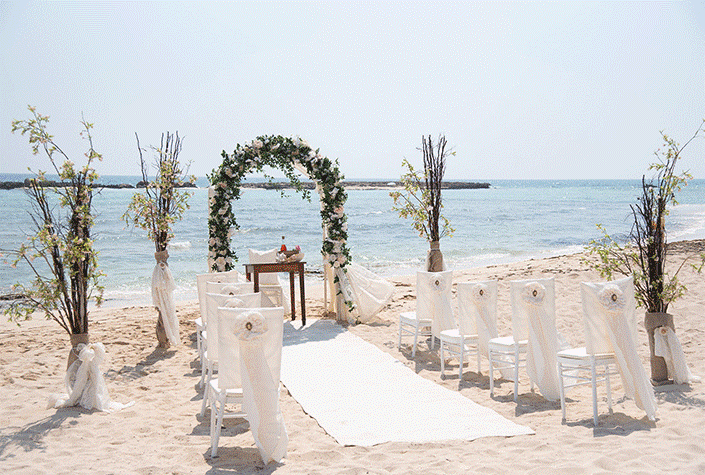 Located beneath the picturesque Agia Thekla Chapel, Agia Thekla Beach venue is the perfect setting for a celebration right on the golden sandy beach. With the glittering blue Mediterranean Sea and the endless blue of the sky as your backdrop, this beach wedding venue is a wonderful choice for a wedding ceremony even with toes in the sand.
Brand-new hotel wedding venue arrival!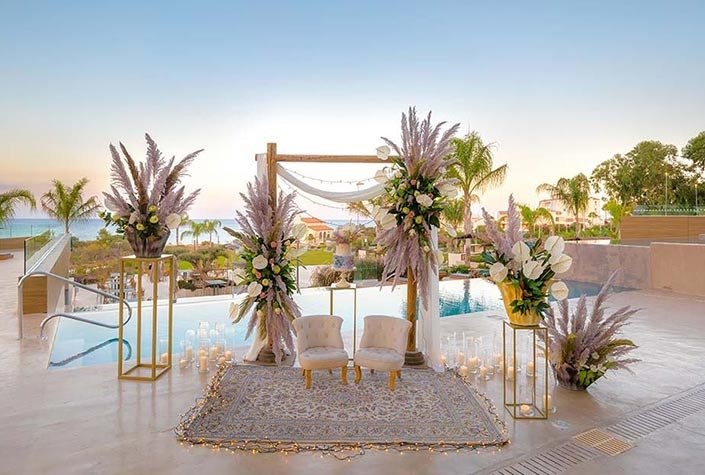 Looking for something unique? The answer is Cavo Zoe Seaside Hotel; a newly renovated hotel, in a prime location, beautifully designed with expansive sea views and tranquil atmosphere.Amidst lush green gardens with captivating views to the endless blue of the Mediterranean, here lies Cavo Zoe Seaside Hotel; with elegant wedding venues for those who want to tie the knot somewhere distinctive and memorable.
Book Your Wedding Date in Ayia Napa Today!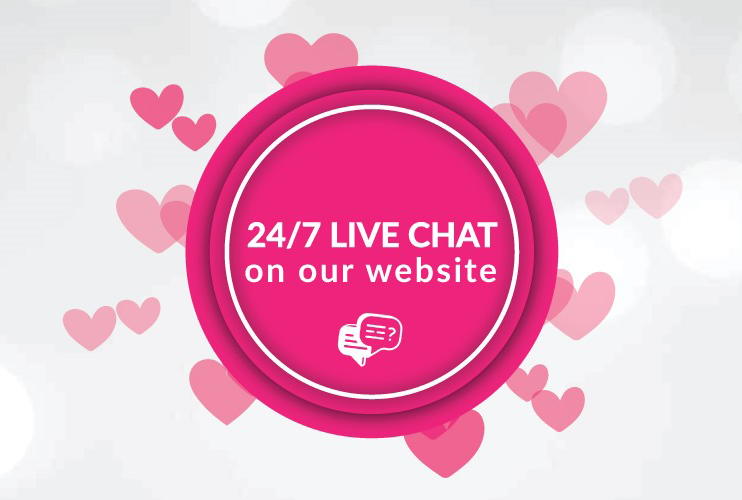 This is your big day, and in Ayia Napa, the wedding you've always dreamed of is just a few clicks away. Just visit BookYourWeddingDay.com to view a selection of amazing venues in Ayia Napa, check Real-Time Availability and book your preferred date online with Instant Confirmation.
Still unsure? We'd love to help you find a venue where you can host the wedding celebration of your dreams, so let's get in touch! Our 24/7 online chat support service is available for any queries you may have, and our experienced team would be more than happy to give you all information and help you to make a decision.
Recent Posts
Picture you and your partner saying your vows with surrounded by your loved ones, luxury and ...
Abroad weddings can be very magical. Picture yourself on a sun-kissed beach with the ...
Santorini is often said to be the most popular Greek island, and once you've visited this ...
In most places around the world, the winter months can bring gloomy weather and short, dark ...