C is for your Carefree wedding in Corfu!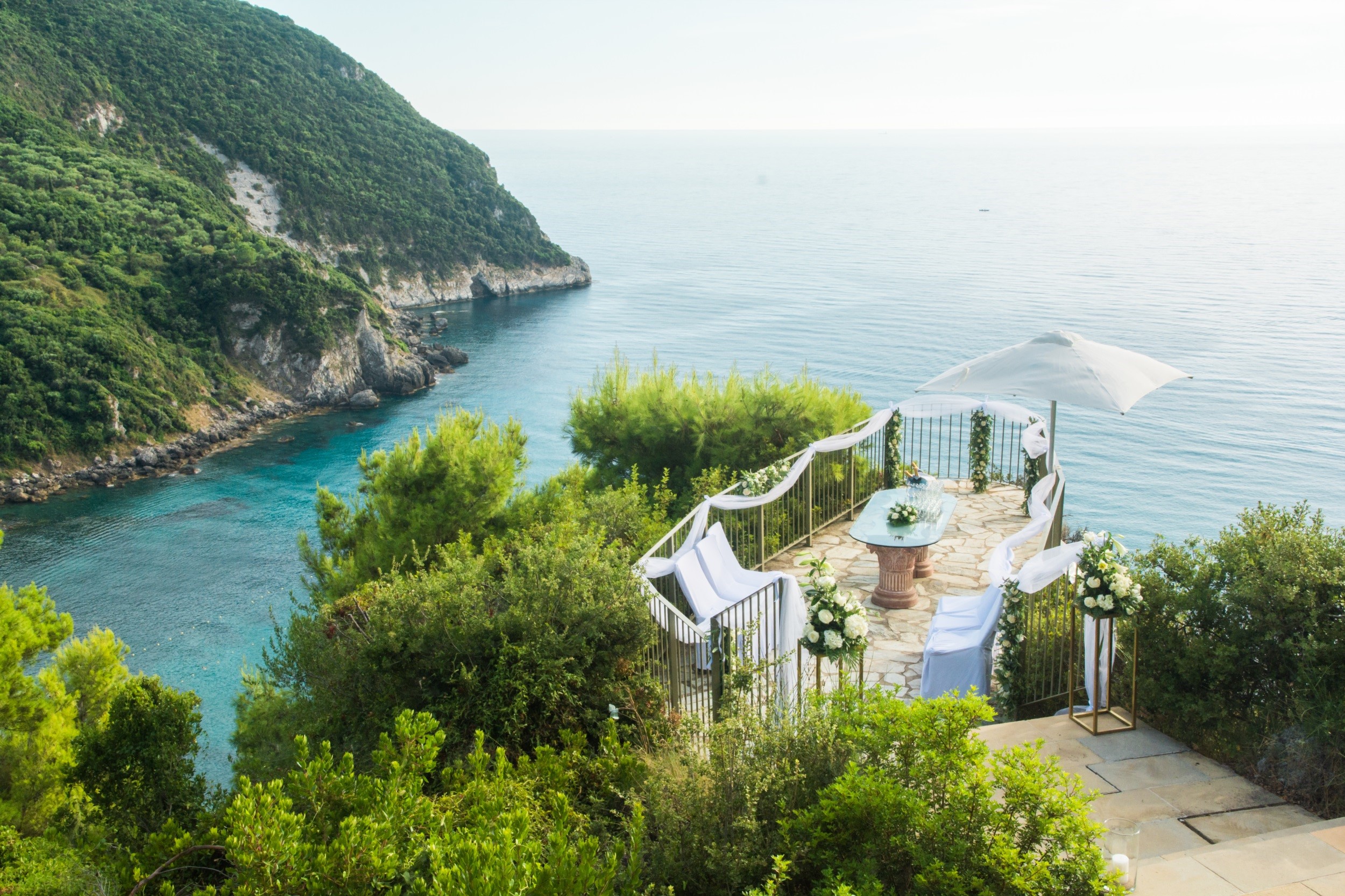 The magical island of Corfu, in the heart of the beautiful Ionian Sea, offers the perfect setting for the wedding you've always been dreaming about. Your fairytale wedding awaits you in one of the most exclusive islands in the world, surrounded by picturesque views. The wondrous beauty of Corfu is simply breathtaking, and you'll find so many idyllic places where you can make your sacred vows.
Corfu is known as the most popular Ionian island, and when you visit, you'll soon discover why. Here are four wonderful reasons why Corfu is the perfect destination for your special wedding day…
Outstanding natural beauty
The natural beauty of Corfu is simply breath-taking. With the awe-inspiring mountains as a backdrop behind you, and the aquamarine hues of the Ionian sea ahead, you feel as if you could gaze at the views forever. From lush green forests to romantic and secluded sandy coves, this island is truly a paradise on earth. It's such a relaxing and uplifting location, just the perfect setting for a wedding ceremony. Your big day will be a treasured memory for the rest of your life, and those views will just add to the beauty of these precious memories.
Beautiful architecture and a cosmopolitan atmosphere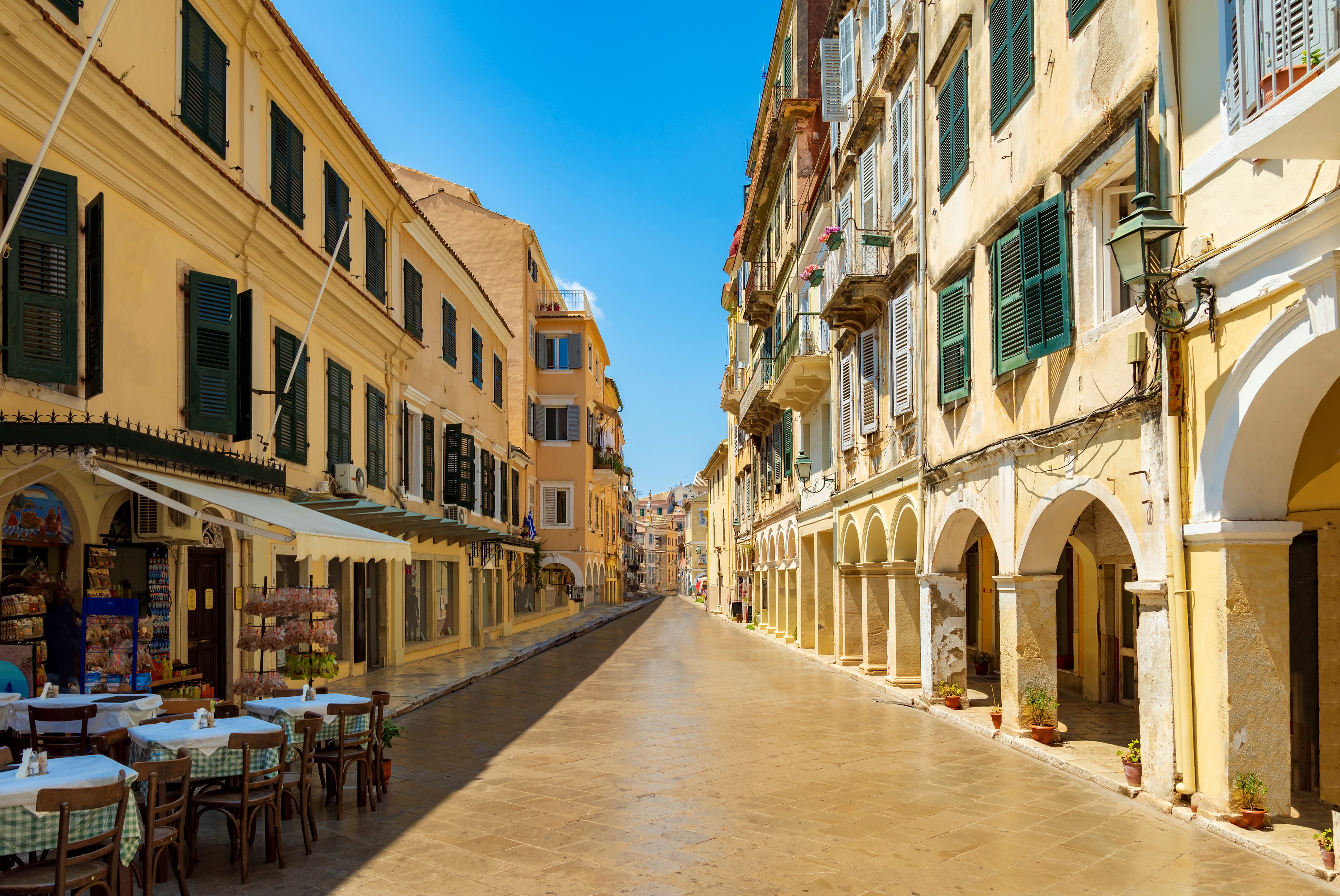 Take a stroll around the pretty meandering streets of the town and you'll see how the island's architecture has been influenced by various other cultures and how these made Corfu so unique. You'll see touches of French and English design but the buildings are predominately Venetian and it is the Venetian influence that has given Corfu a reputation for one of the most impressive architecture in the world. Within the town you'll discover a wonderful atmosphere. A relaxed pace of life and a truly cosmopolitan feel. Take time to enjoy a drink at one of the many street cafes and simply watch the world go by. Corfu town is such a fascinating and beautiful place to explore on foot together.
Wonderful photo opportunities
Your wedding photos will be the most important and treasured images you'll ever capture and Corfu offers the perfect backdrop for your irreplaceable photographs of those magical moments. The blues of the ocean, the golden sand of the beaches, the imposing mountains and the stunning architecture are all so photogenic, complementing every picture that is taken on your wedding day and during your honeymoon too. They'll be so wonderful to look back on, reliving the romance and happiness of the best day of your life.
The perfect honeymoon haven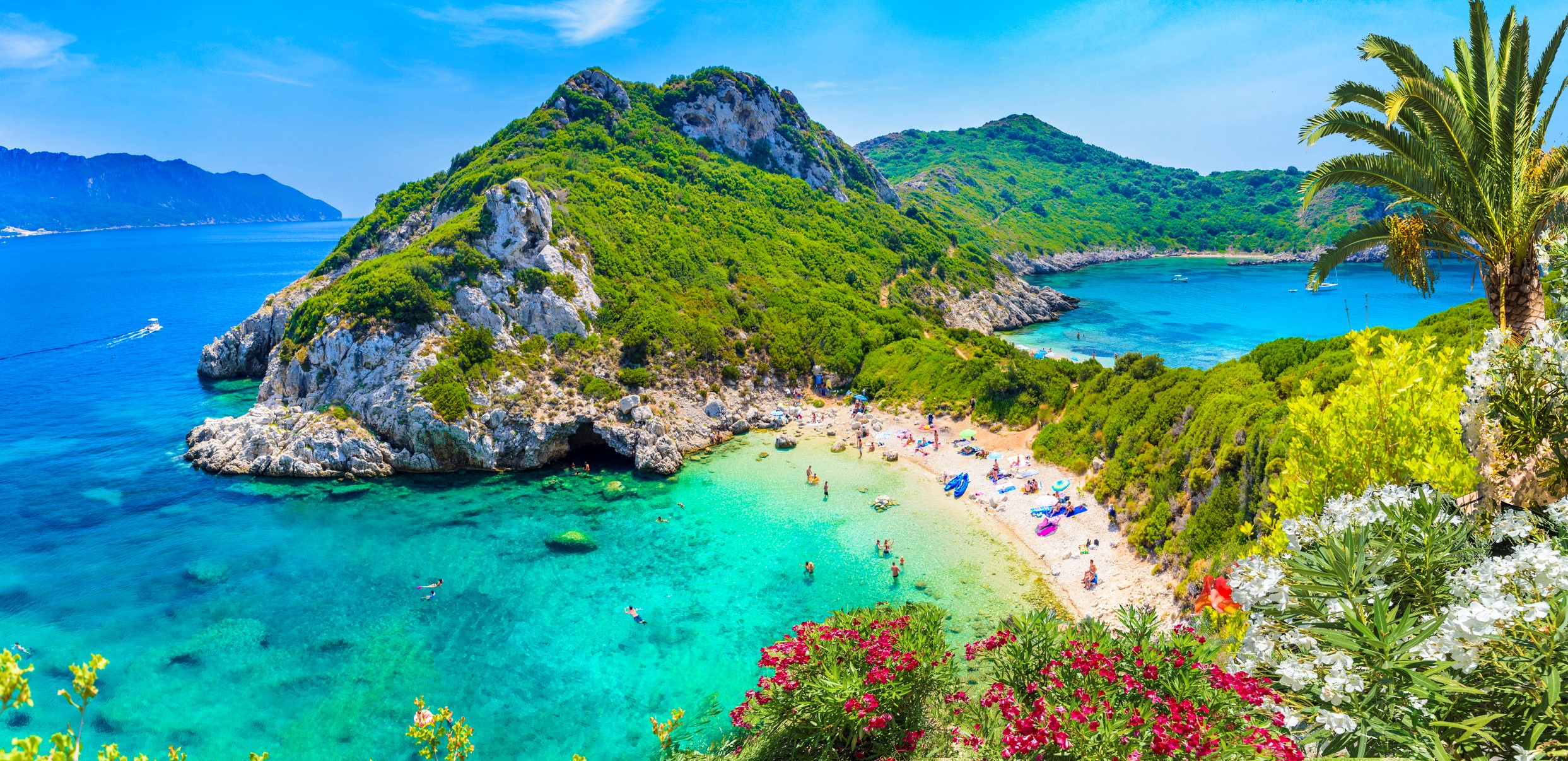 When you marry in Corfu, you're already in the perfect place to enjoy a romantic honeymoon. With such amazing natural beauty, wonderful places to explore and discover together, dreamy beaches and romantic intimate restaurants, Corfu constitutes the ideal location to relax and savour your togetherness as newlyweds. This is the start of a wonderful journey for you both, and what better place to begin that journey than Corfu?
Choose your dream venue for your fairytale wedding
Your Grecian wedding fantasy can become a reality when you choose Corfu for your wedding destination. Choosing a venue can be stress-free when you browse all the fabulous venues and resorts on BookYourWeddingDay.com and secure your booking Instantly with just a few clicks. You can see Real-Time Availability and you'll receive Instant Confirmation of your Online Booking. If you have any questions at all we have 24/7 help available through our online chat support service, so don't hesitate to get in touch. We are here to help you make your wedding day the most perfect day you've ever experienced, a day that will be treasured in your memory for the rest of your life.
Recent Posts
Picture you and your partner saying your vows with surrounded by your loved ones, luxury and ...
Abroad weddings can be very magical. Picture yourself on a sun-kissed beach with the ...
Santorini is often said to be the most popular Greek island, and once you've visited this ...
In most places around the world, the winter months can bring gloomy weather and short, dark ...