P is for your Perfect Wedding in Protaras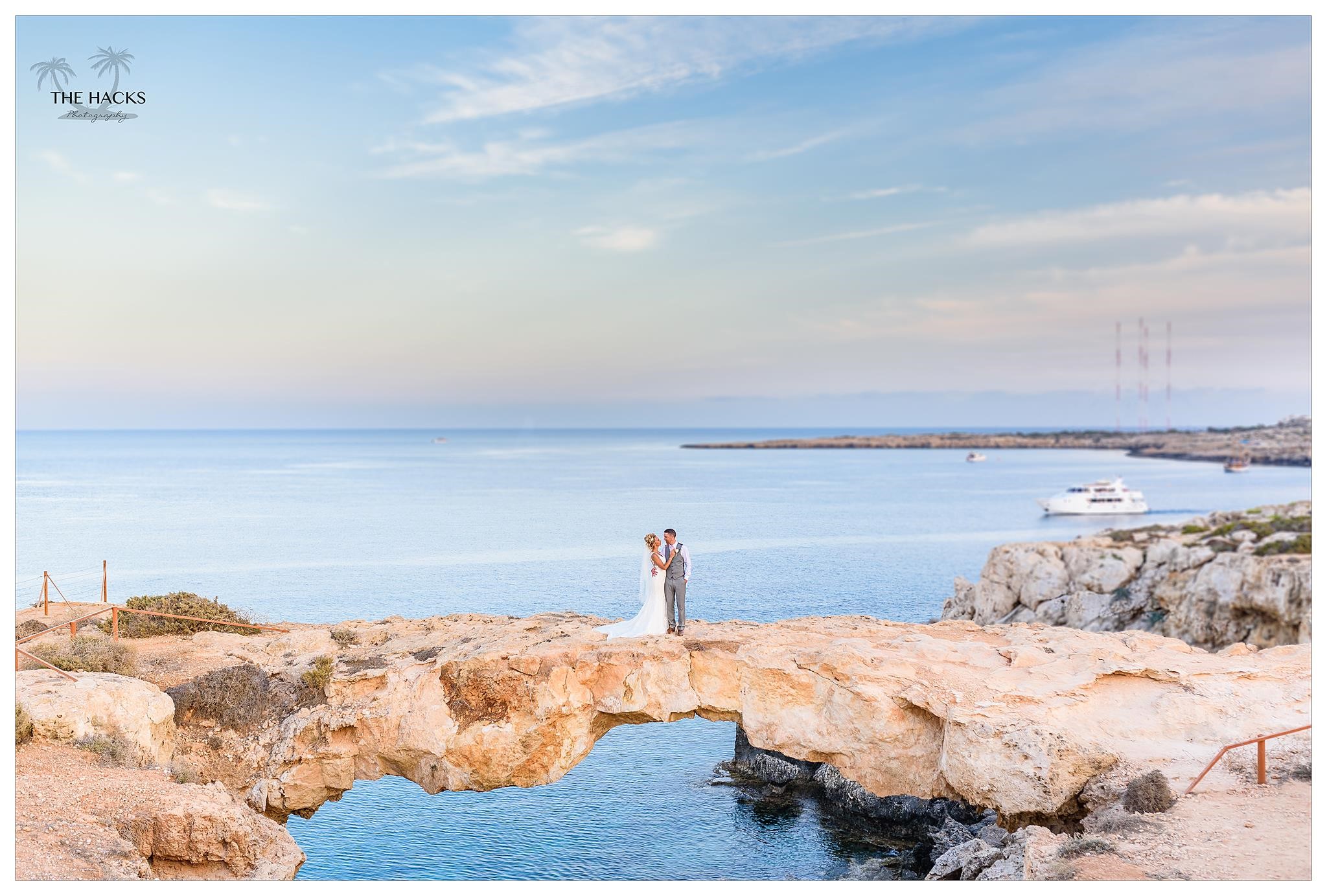 Protaras is found on the Eastern part of the sun-kissed island of Cyprus. Well-known for its long sandy beaches that stretch into the Mediterranean Sea, its glorious sunsets, and wilder parts with waves crushing dramatically onto sea caves, it's a place of unique beauty. Combine the exclusive luxurious venues with stunning views with the emotionally charged day of your wedding, and there you have it; a truly idyllic location for your wedding reception.
If you're not yet convinced as to why this should be high on your list, here are more reasons why you should choose Protaras as your special destination.
The perfect weather
The great thing about getting married in Protaras is that you don't have to worry about rain ruining what you've dreamed of for so long. The weather in Cyprus is mild and warm almost all year round, with the sun shining bright virtually every day!
A huge range of wedding venues
There's an abundance of venues that fit your style to choose from; high-end, luxurious, beautiful, romantic, and many more. Whether you want a small intimate setting in a historic chapel, or a lavish affair in a grand five-star hotel, you'll find it all in Protaras. Additionally, whether you'll be hosting a small or large reception, there are great places that cater to both. Ever thought of getting married on the beach, or on the top of a hill with panoramic sea views? The options are near to endless! Discover all the best wedding venues that Protaras has to offer by visiting our website and instantly book your big day with just a few clicks!
Beautiful beaches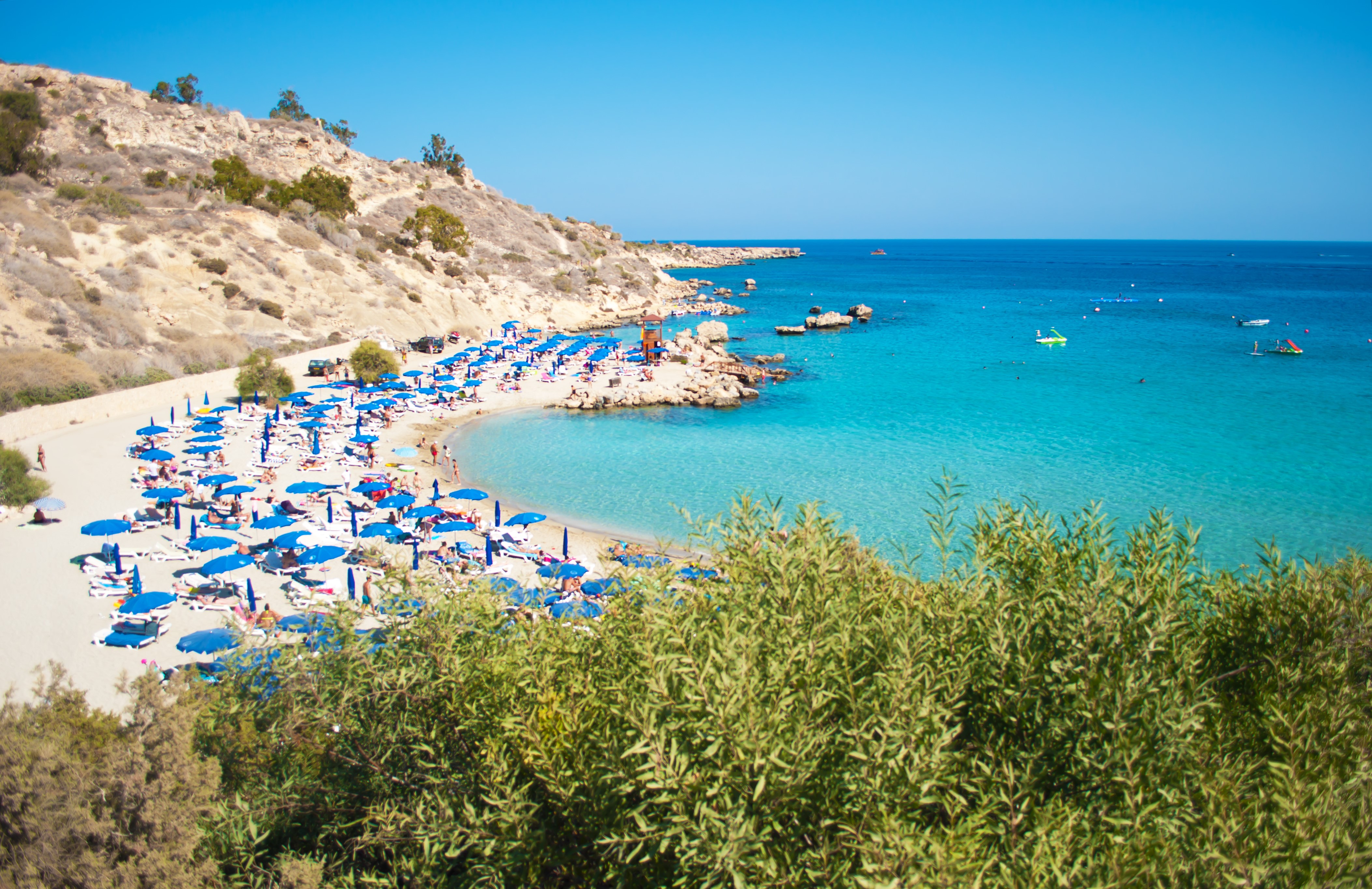 P also stands for Peace. When you're newly-wed, spending time together as a couple, relaxing, and simply enjoying each other's company is pure bliss. The perfect place to do this is on one of the many gorgeous, golden sandy beaches of Protaras. With so many beaches, you'll always be able to find that secluded spot with magical views to unwind and bask in the sun.
The most wonderful photographs
Pictures are your ever-lasting memento of your wedding day, something to look back on and relive the moments. The stunning scenery with breath-taking views and the great weather easily make for the perfect backdrop for your photographs.
So much to see and do
Make sure you allow some time for activities. Yes, there are plenty of opportunities for romantic moments, but there's also so much to see and do; you can be as active as you choose. Consider hiking through the Cape Greco national park, visiting a historic site, splash around doing water sports, or have a trip to a theme park. Protaras has something in store for everyone, making the best of both worlds! Relaxation and fun!
The perfect place for a romantic meal
The Mediterranean temperament and passion flavor the Cypriot cuisine. Closely related, greatly informed, and mainly influenced by the Greek, Turkish, and Arabic cuisines, food is perceived as a shared experience to be enjoyed by all. Whether its waves crushing idly at your feet or sitting under the star-studded night sky, take a seat on the frontline and enjoy your meal with a glass of local wine while taking in the magnificent scenery.  
The beautiful beaches and landscape, the great weather, the abundance of fresh fruits and produce, and the generous hospitality of the people on this island make Protaras a strong contestant in the race of finding your ideal wedding venue.
Discover your dream wedding venue
So, let us help you create memories!
Find out more about all options available for your wedding, by visiting www.bookyourweddingday.com today. We make finding and booking your wedding venue easy, stress-free, and instant!
Recent Posts
Picture you and your partner saying your vows with surrounded by your loved ones, luxury and ...
Abroad weddings can be very magical. Picture yourself on a sun-kissed beach with the ...
Santorini is often said to be the most popular Greek island, and once you've visited this ...
In most places around the world, the winter months can bring gloomy weather and short, dark ...