Mamma Mia Inspired Wedding in Greece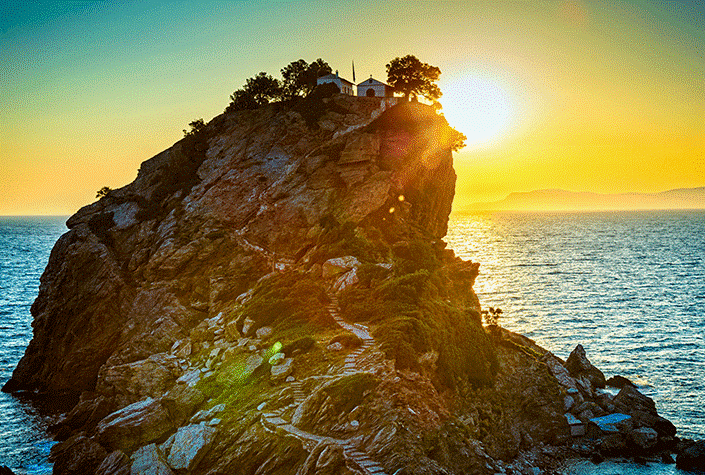 Have you watched the movie, Mamma Mia? It was so amazing that there was a sequel, "Mamma Mia, here we go again." Wondering where the most romantic and magical scenes were captured? That movie was set in Greece for a reason, the beauty of this place will leave you speechless. Greece is a very popular destination with the Greek Islands being part of the most well-known and beautiful locations in the country. Wondering why? The nature's breathtaking scenery, the sunny days, the pristine beaches with crystal clear waters, the rich culture, history and long coastline are only a few of the perks of these amazing locations. For many people a trip there would be a dream come true, an experience of a lifetime!
When it comes to Skopelos in particular, the island is very mesmerizing. That's why it was chosen for some of the most spectacular scenes of the 'Mamma Mia' movie. It has a natural beauty that many couples cannot get enough of. In fact, the wedding venue used in that movie is open to couples to get married in too. Imagine having your celebration is such an iconic place with stunning views and the cooling sea breeze; what a better way to get into the 'Mamma Mia' movie feeling!
The truth is that you don't have to keep picturing Greece as a far-off destination for just celebrities. With BookYourWeddingDay.com, your dream wedding is only a few clicks away. The only thing you need to do is to check Real-Time Availability and book your preferred date online with Instant Confirmation.
So, interested in a 'Mamma Mia' inspired wedding in Greece? Let's find out more…
The Venue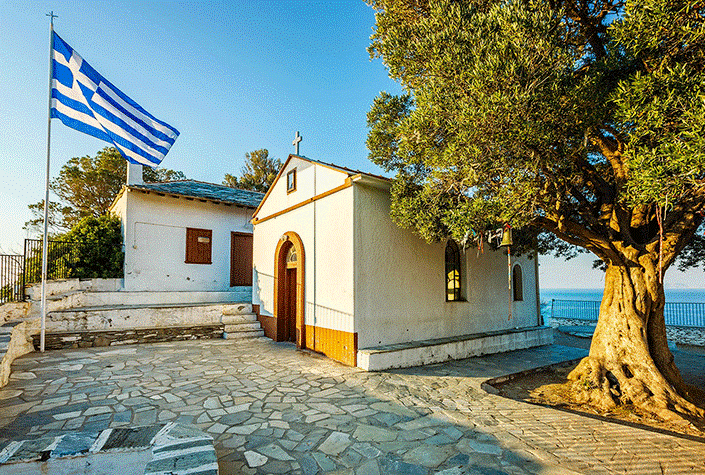 The venue is basically what makes a 'Mamma Mia' wedding. You have the opportunity to have your ceremony in the yard of the well-known and picturesque chapel of 'Agios Ioannis Kastri' on the cliff, overlooking the Aegean Sea.
In case you don't know, this is the chapel which was featured in the world-famous 'Mamma Mia' movie, being the set location of the wedding and also known as the 'Mamma Mia' Church. For a more intimate and personalised celebration of your love with your closest friends and family, this is an ideal option.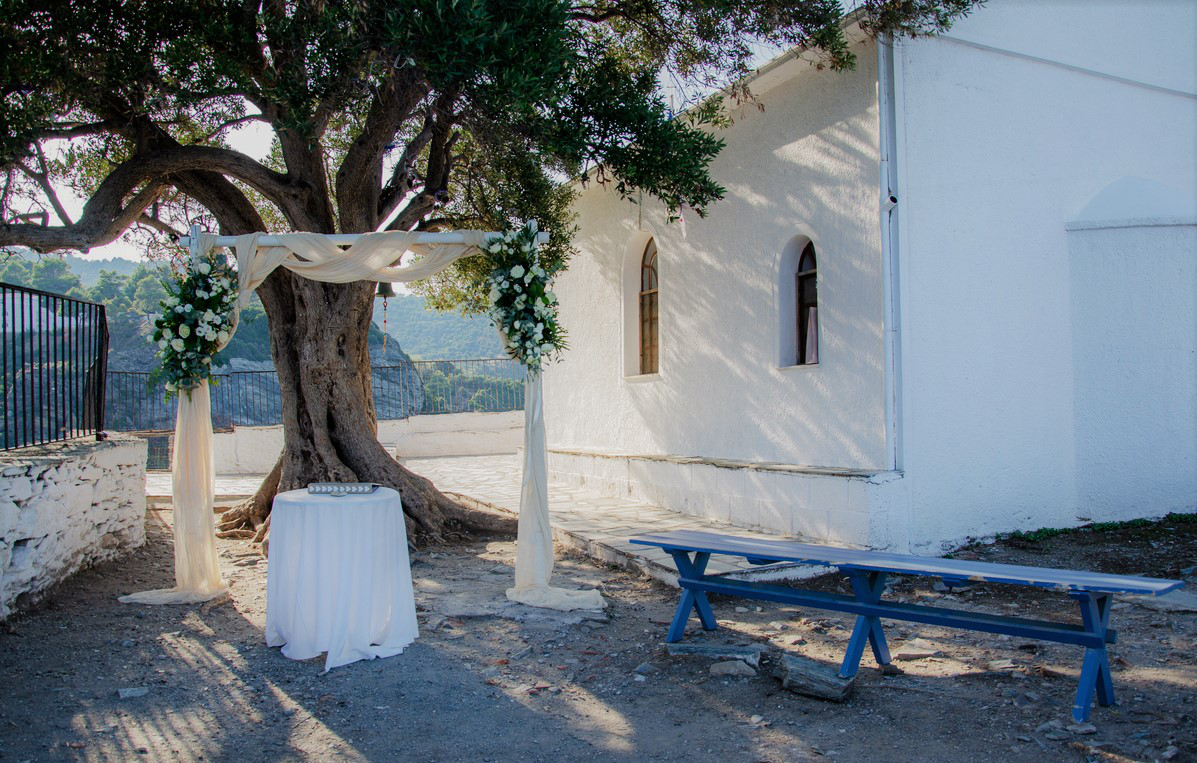 Get Married in Skopelos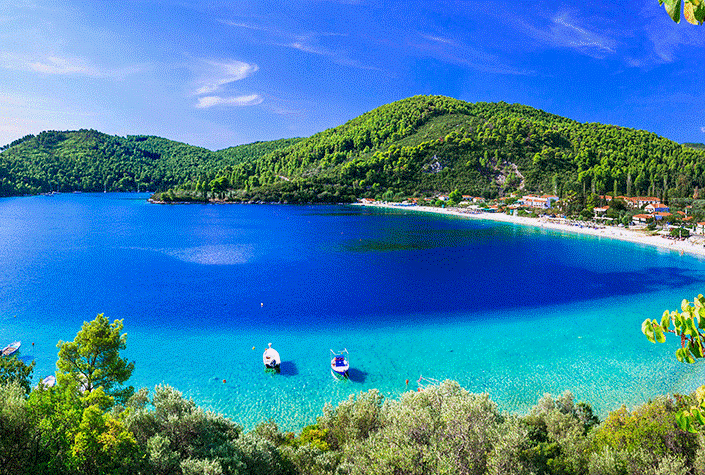 Picture this; tying the knot abroad in a sunny location with a sandy beach and clear turquoise waters. Skopelos is a beautiful destination and one of the most famous Greek islands, being one of the filming locations of the Hollywood movie Mamma Mia. With idyllic sandy beaches, crystal clear waters, lush vegetation, and magnificent views, it is not a coincidence that the Hollywood producers selected it as the location for the well-known 'Mamma Mia' movie.
Book Your 'Mamma Mia' Wedding!
Does this sound like your dream wedding? Let's get in touch!
Our 24/7 online chat support service is available for any queries you may have, and our experienced team would be more than delighted to assist you and give you all information. Your special 'Mamma Mia' wedding day will soon be one step closer when you book your venue and set the date. So, what are you waiting for?
Recent Posts
Picture you and your partner saying your vows with surrounded by your loved ones, luxury and ...
Abroad weddings can be very magical. Picture yourself on a sun-kissed beach with the ...
Santorini is often said to be the most popular Greek island, and once you've visited this ...
In most places around the world, the winter months can bring gloomy weather and short, dark ...