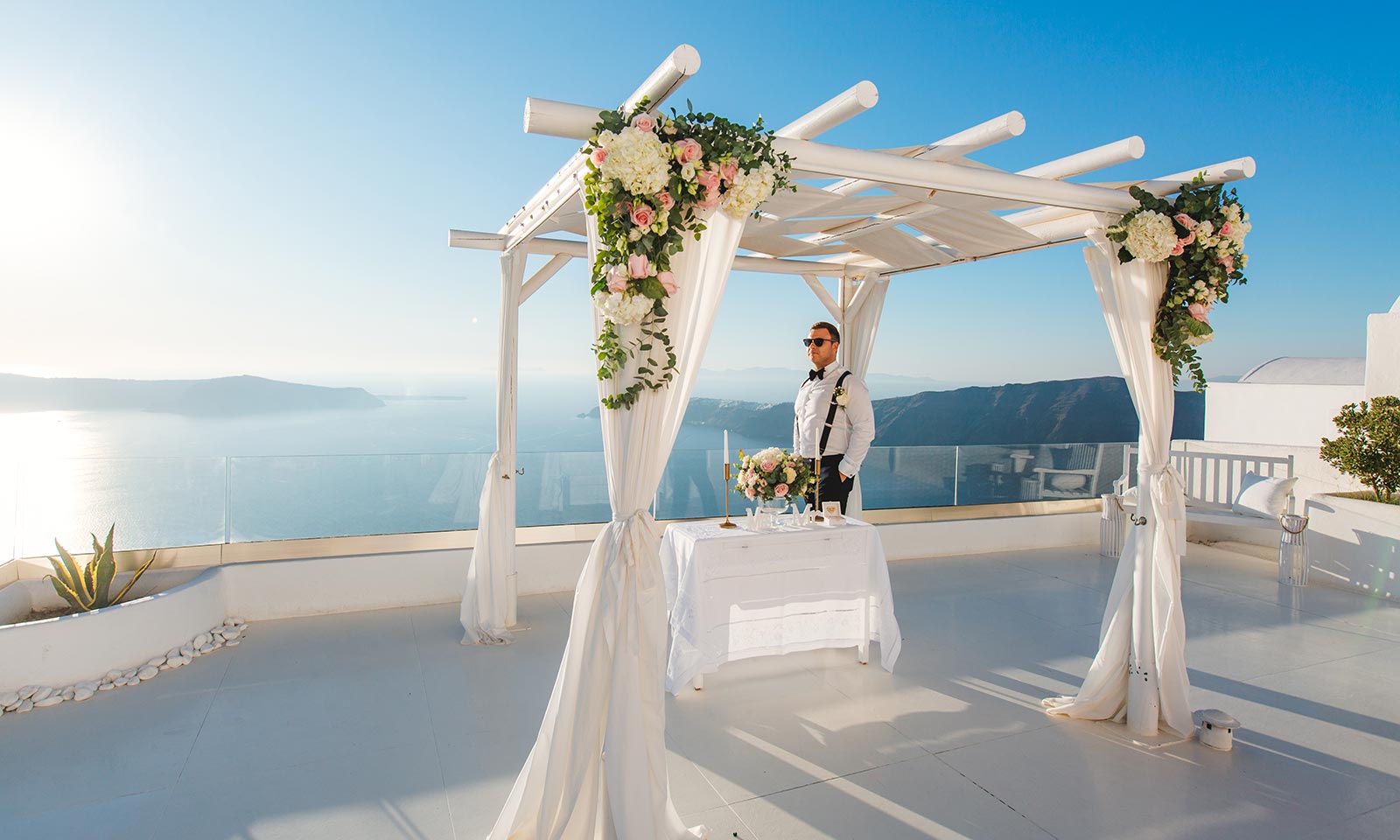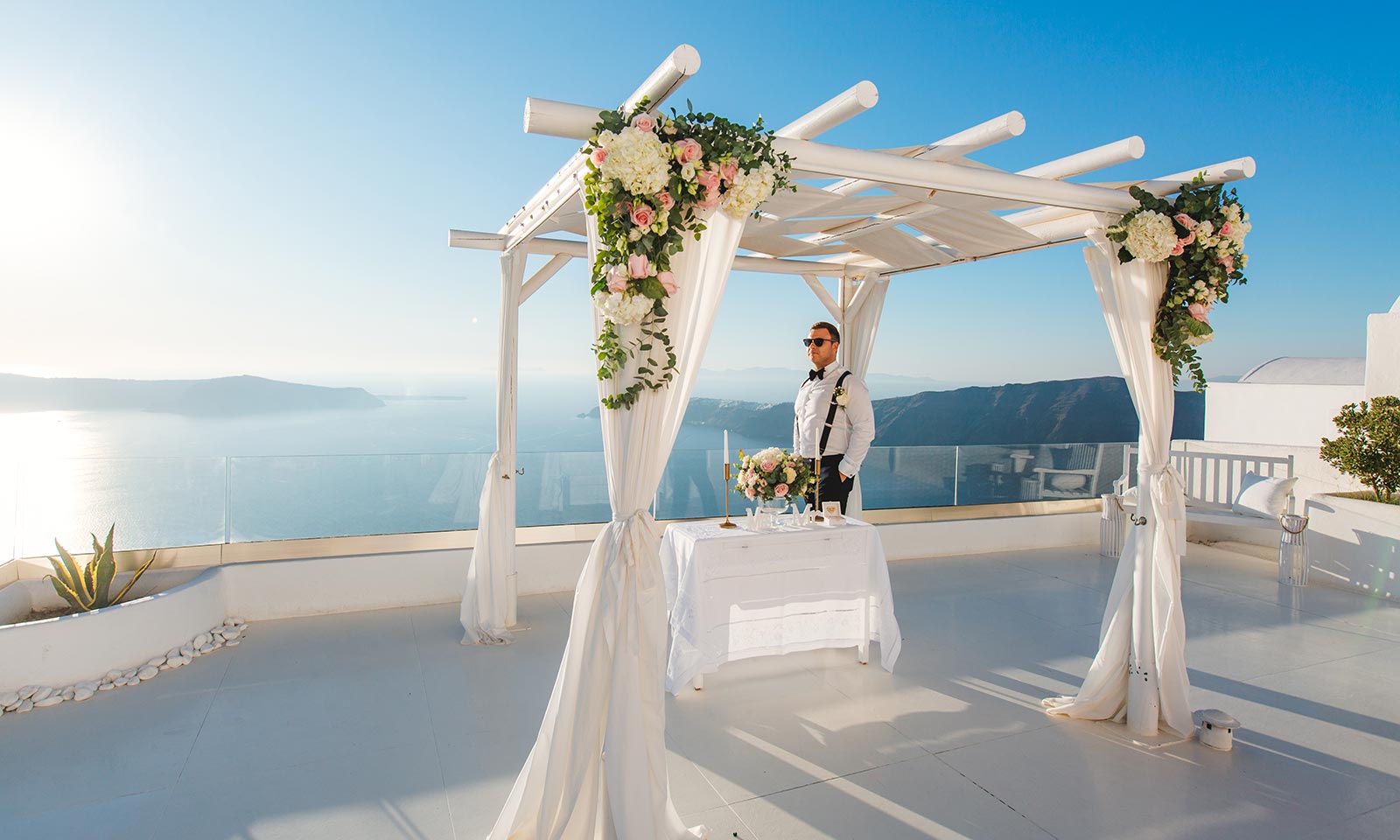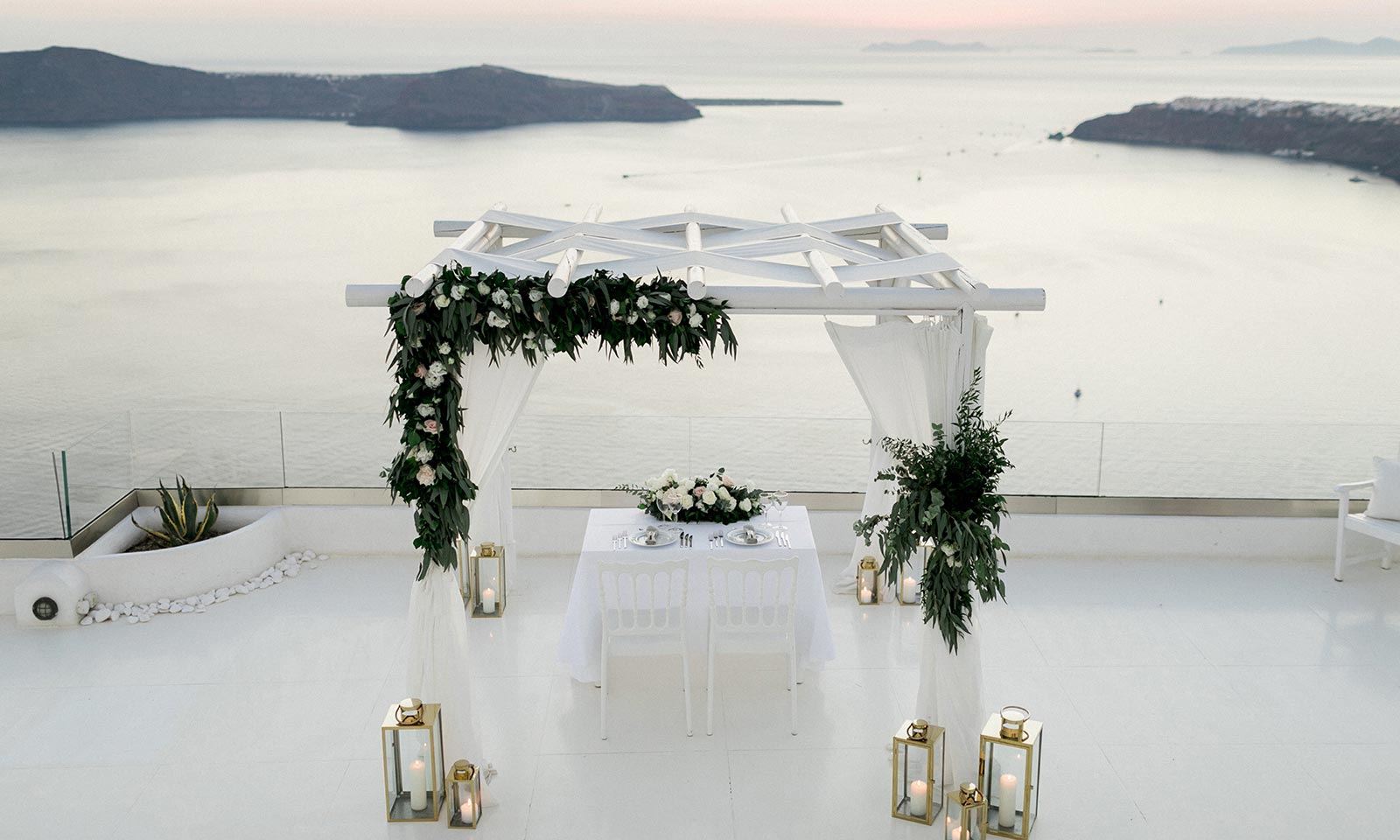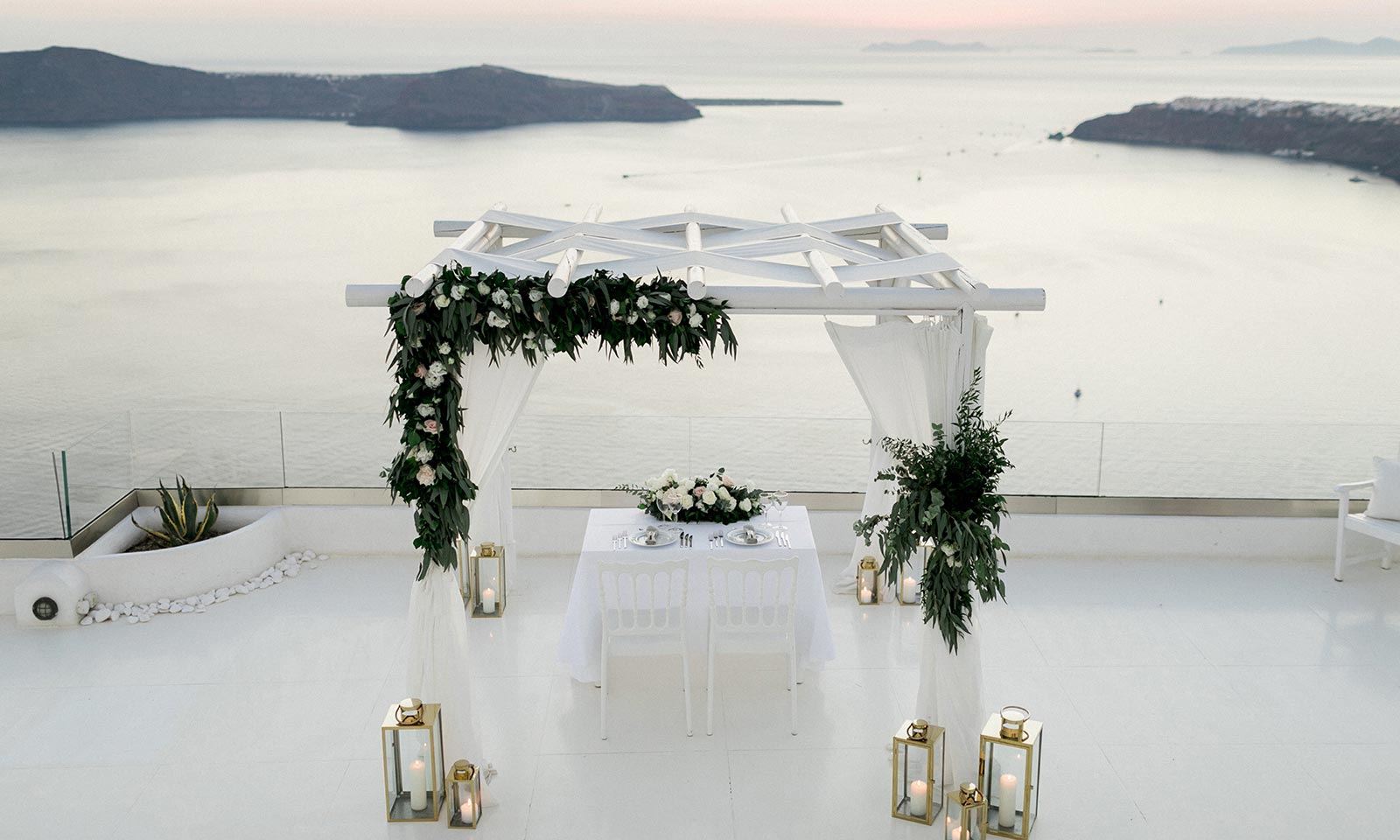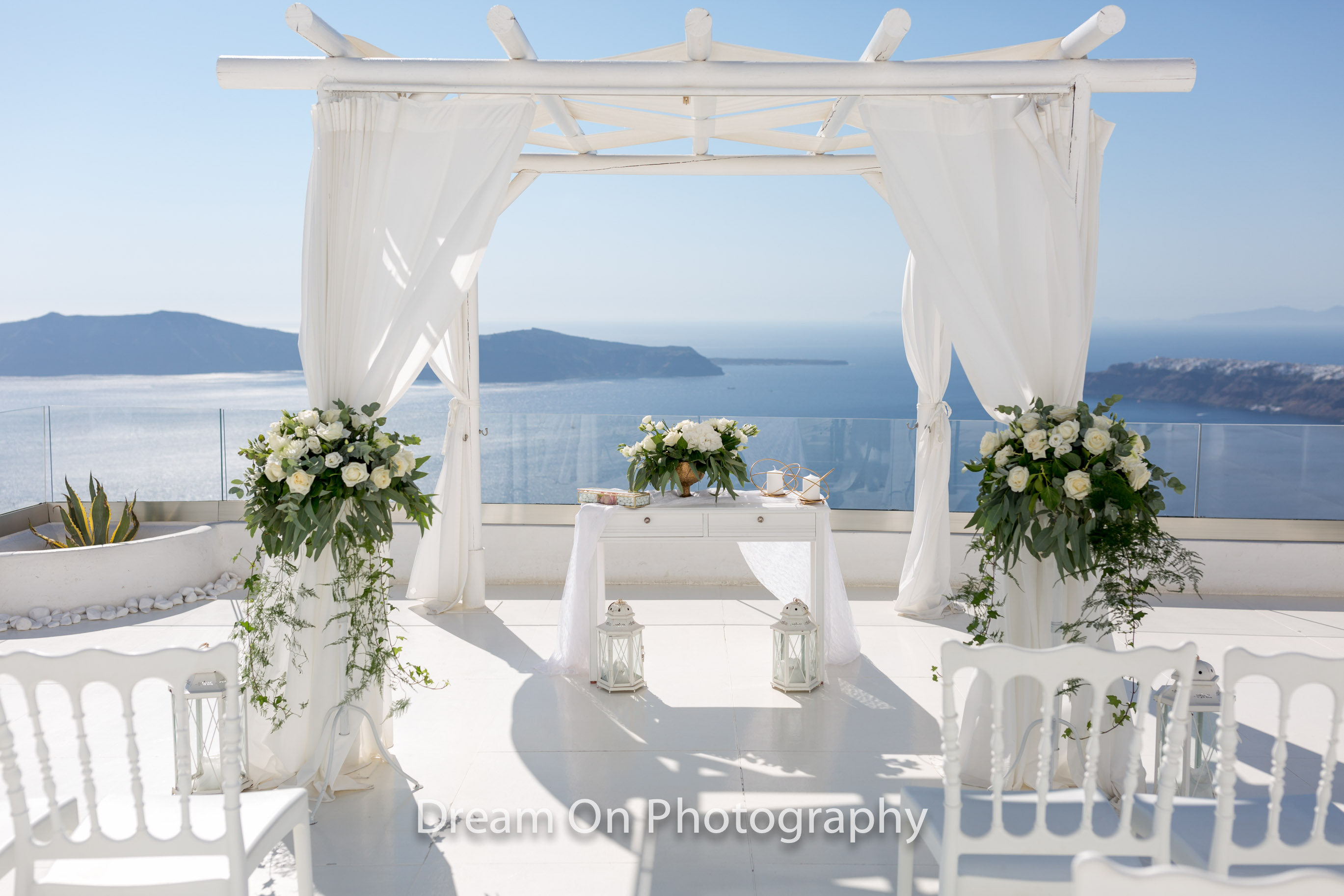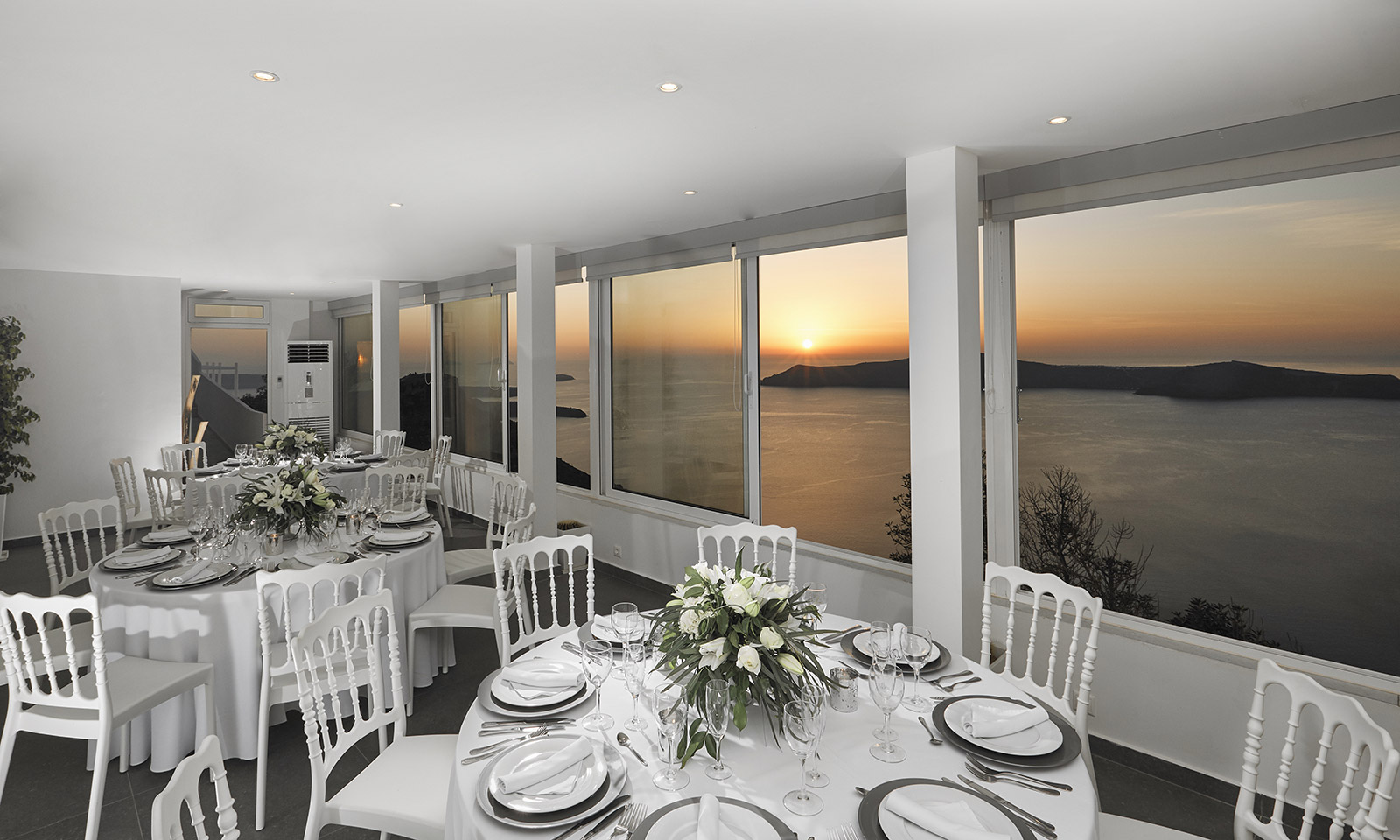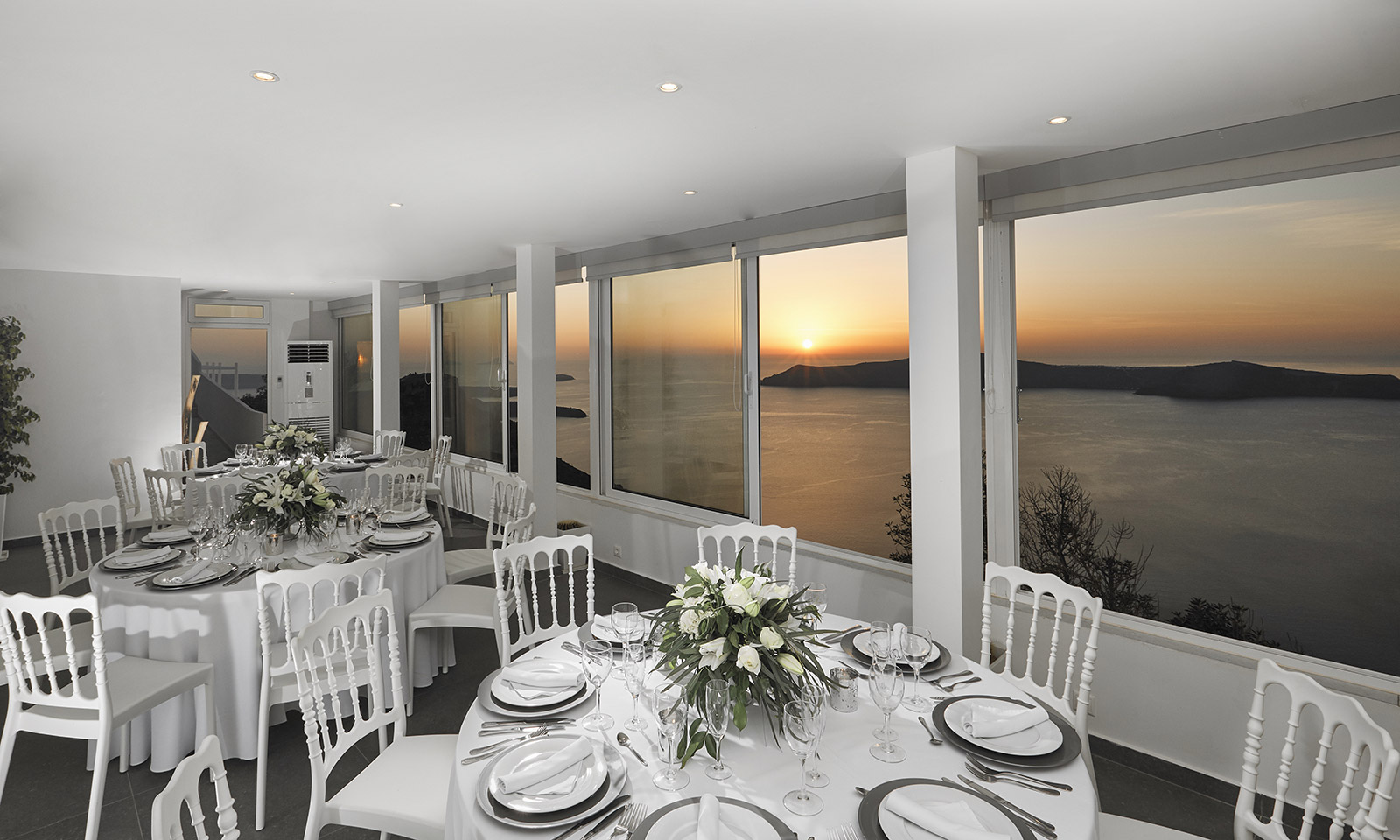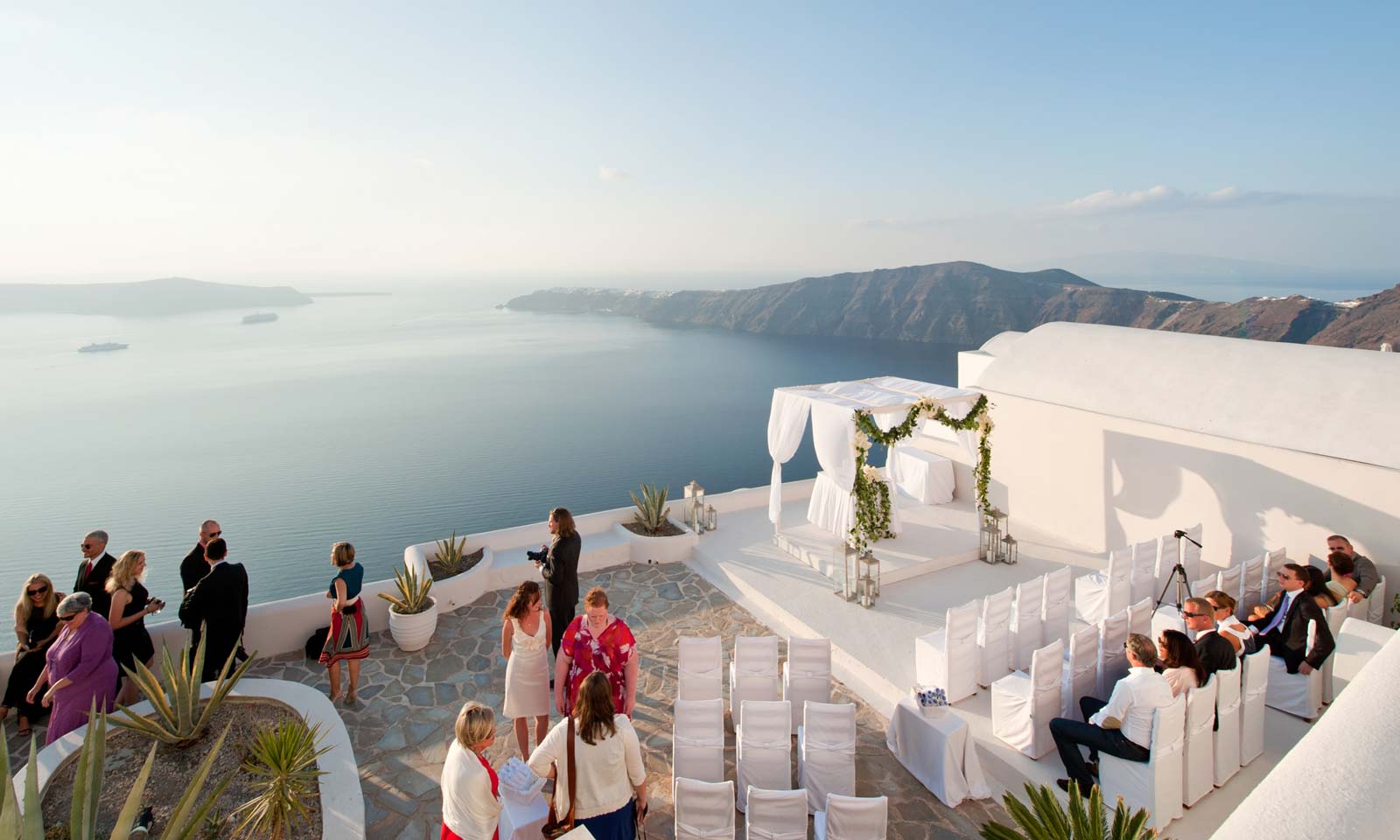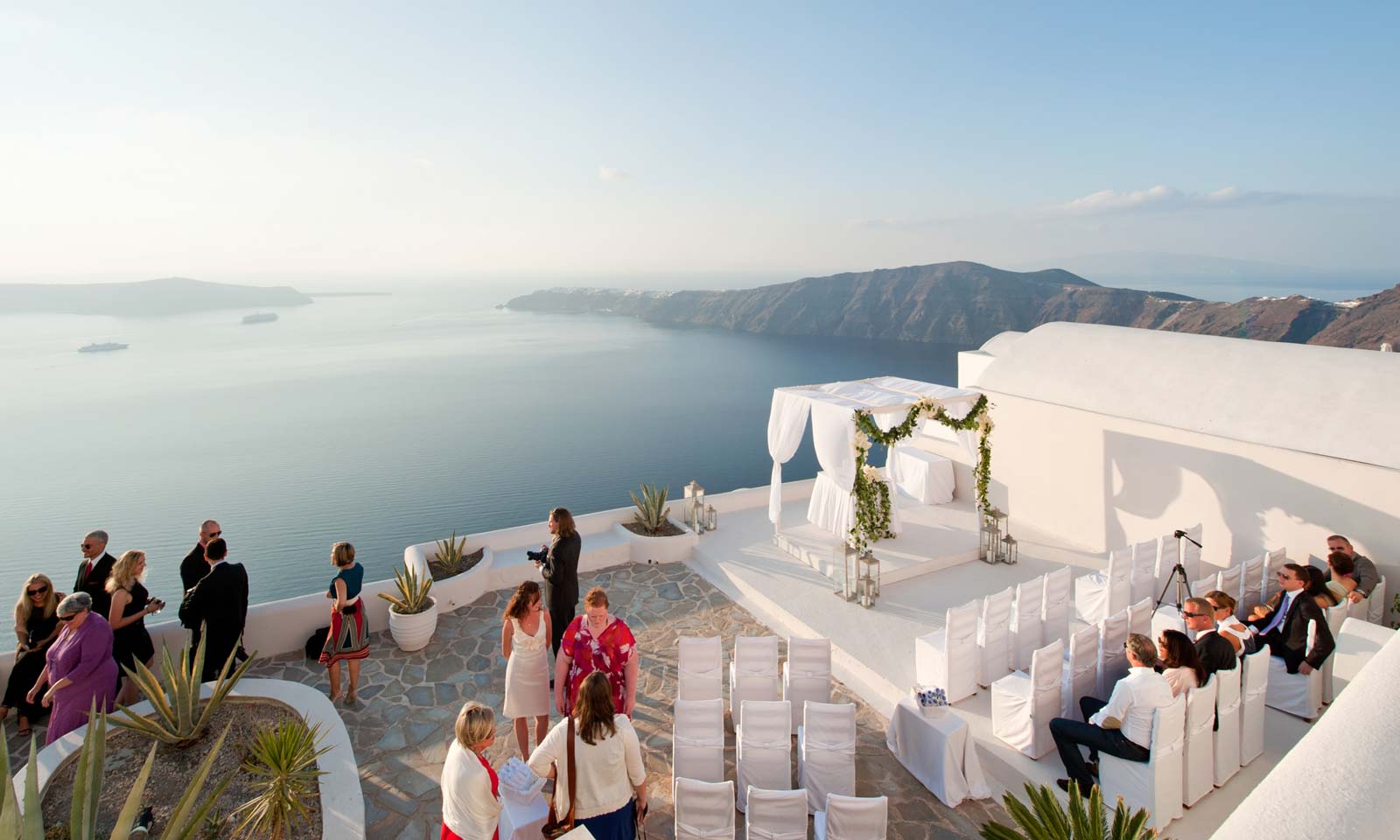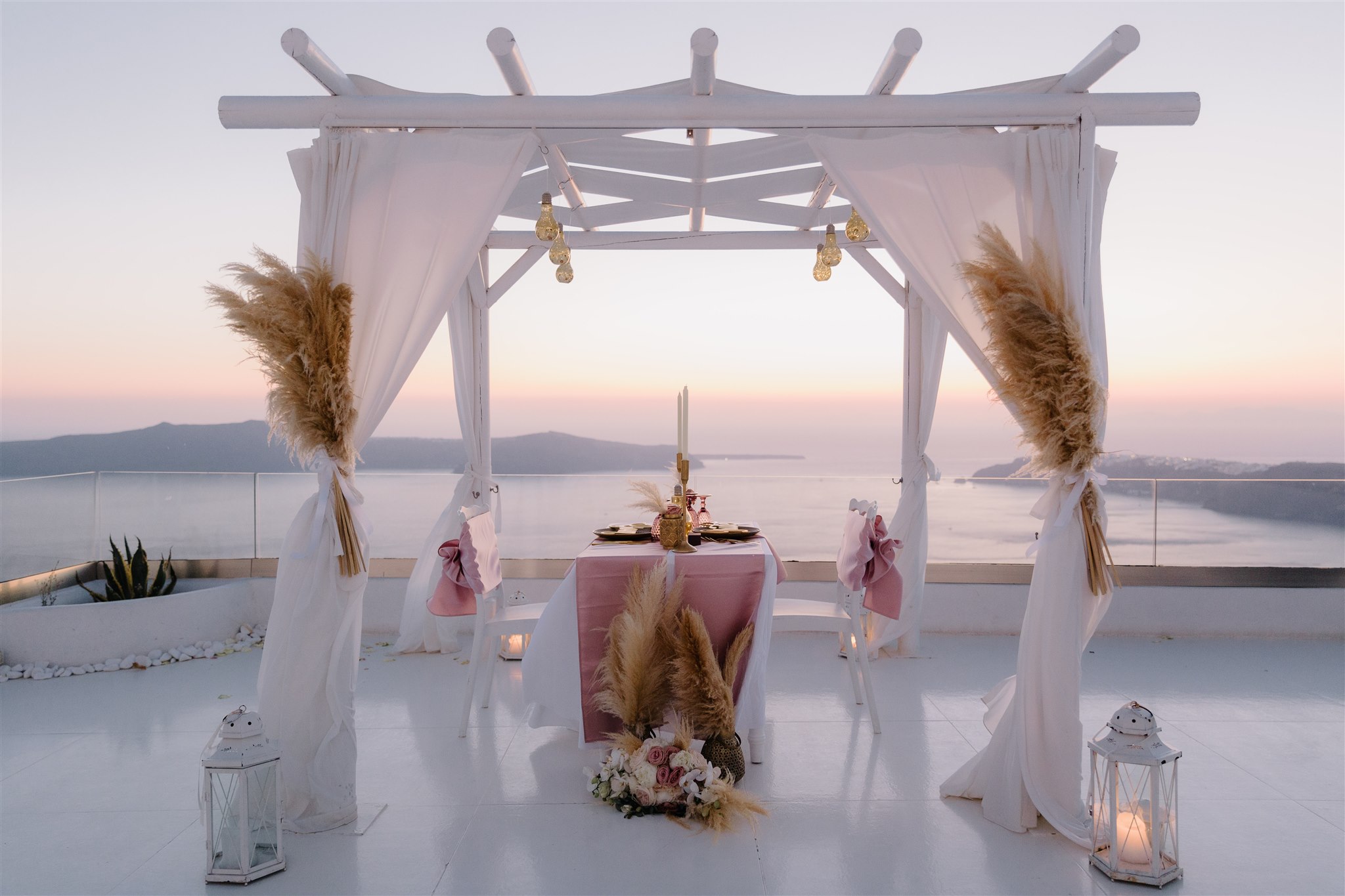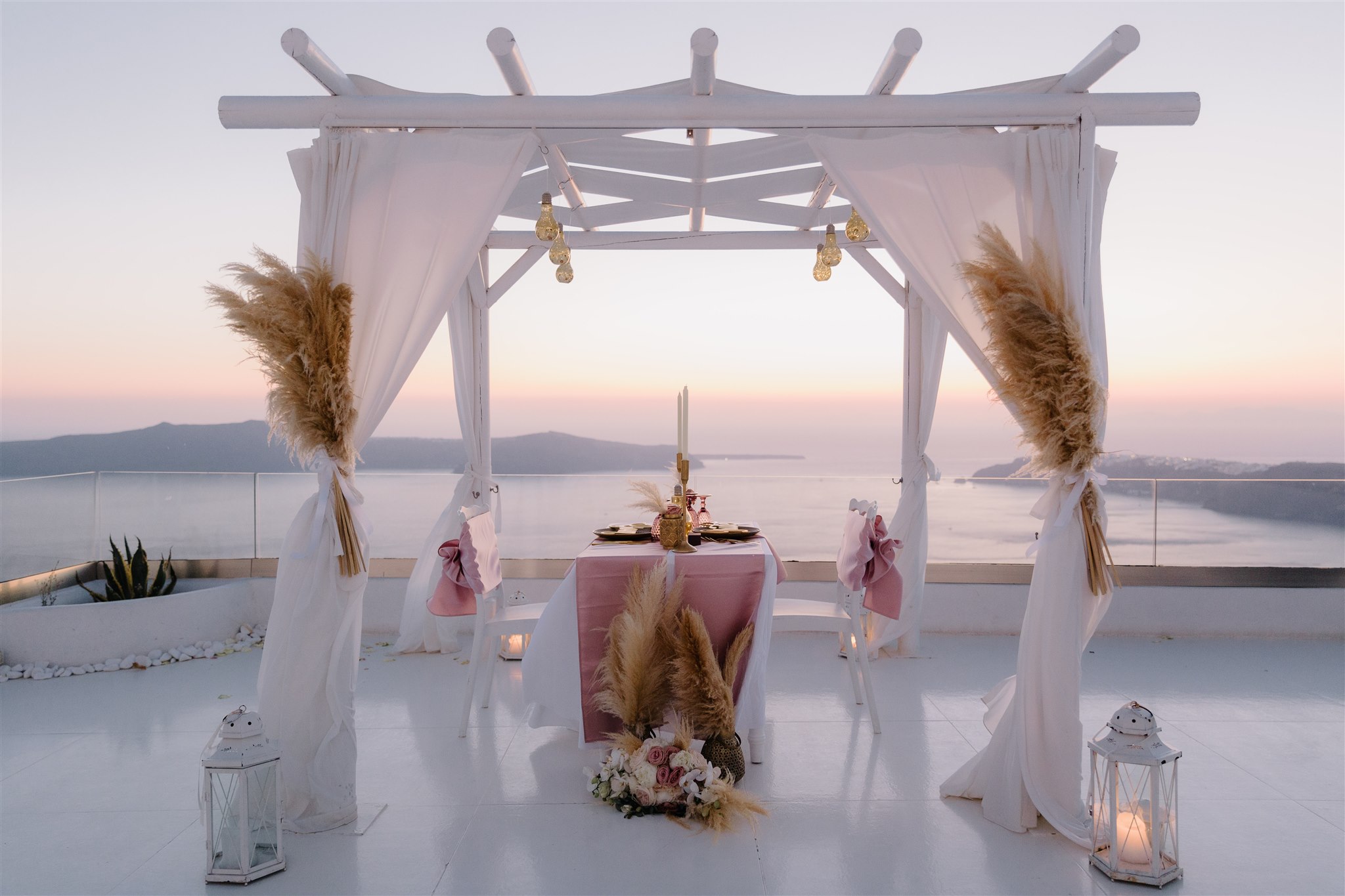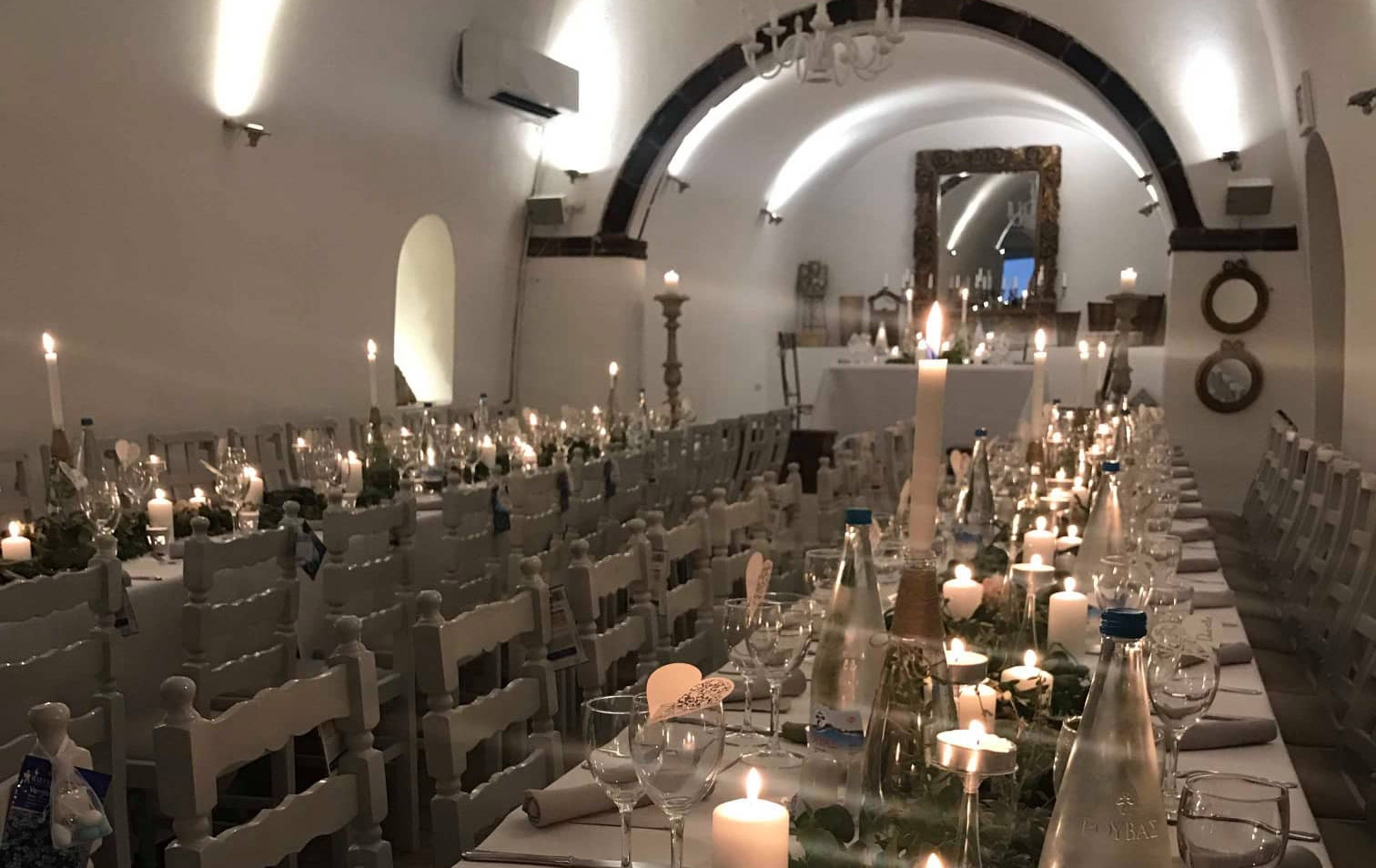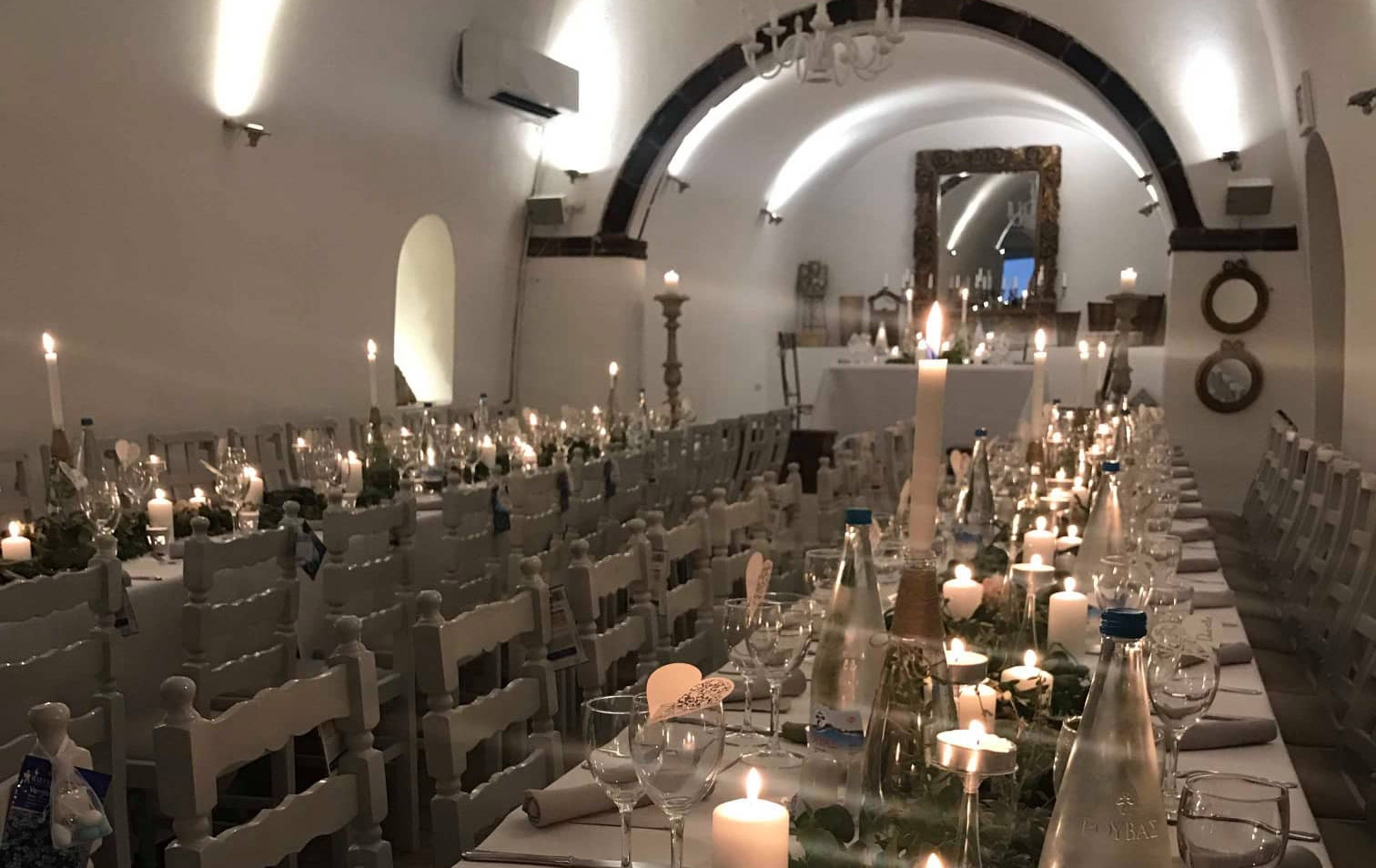 Book your Wedding Date

At Andromeda Villas Hotel in Santorini our experienced Santorini wedding planners undertake and realize the most romantic weddings in Santorini, using their professionalism and detailed eye to make your special day a time to cherish for the rest of your life.
Our Santorini weddings include a wide selection of services, including Santorini wedding receptions catered buffets, cocktail parties, decorations, floral arrangements, DJs, and live music. Additional services are also provided, such as hair dressing, make-up and a manicure for the bride, pampering her and ensuring extra special weddings in Santorini Greece.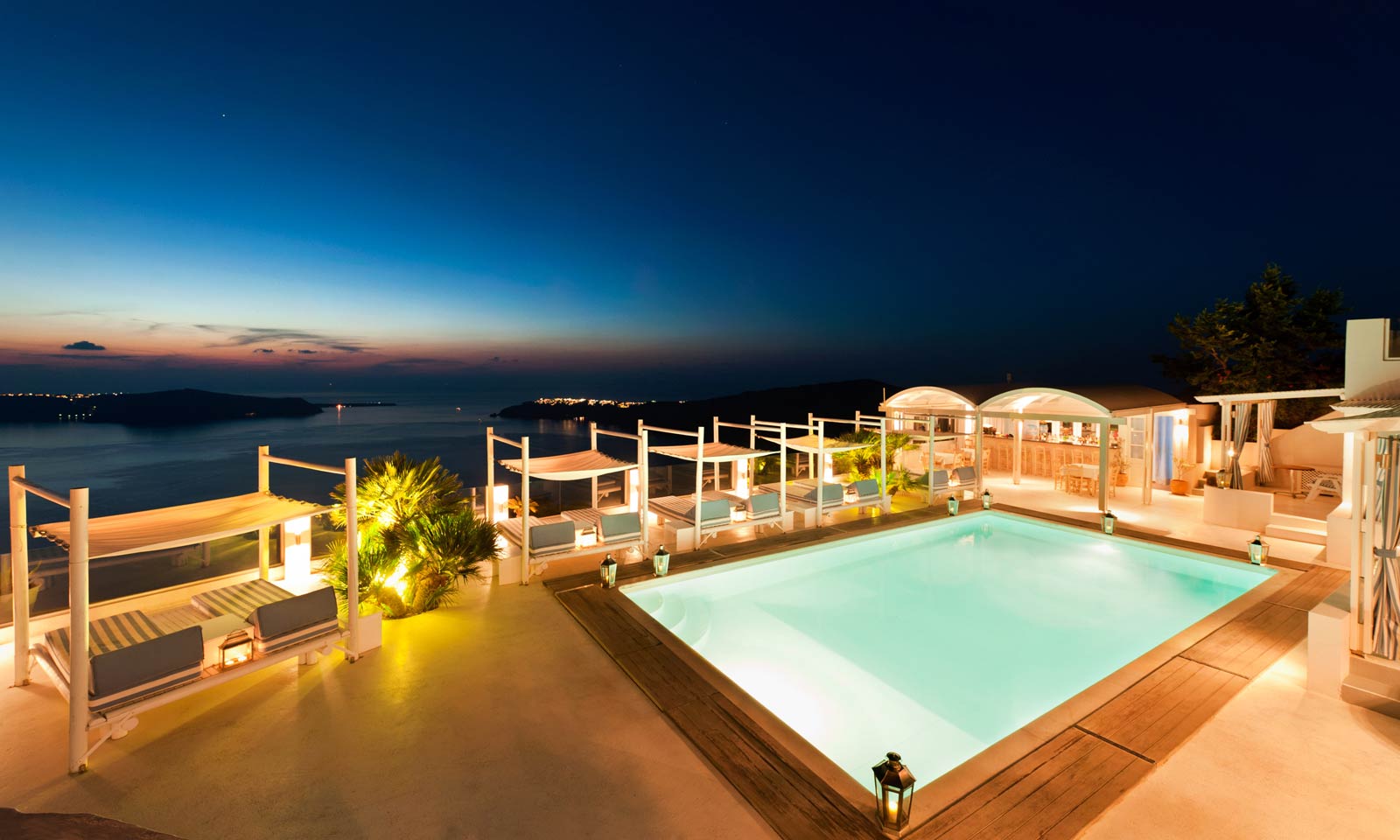 Ceremony venue
An exclusive space, a service dedicated to the most romantic and passionate moments.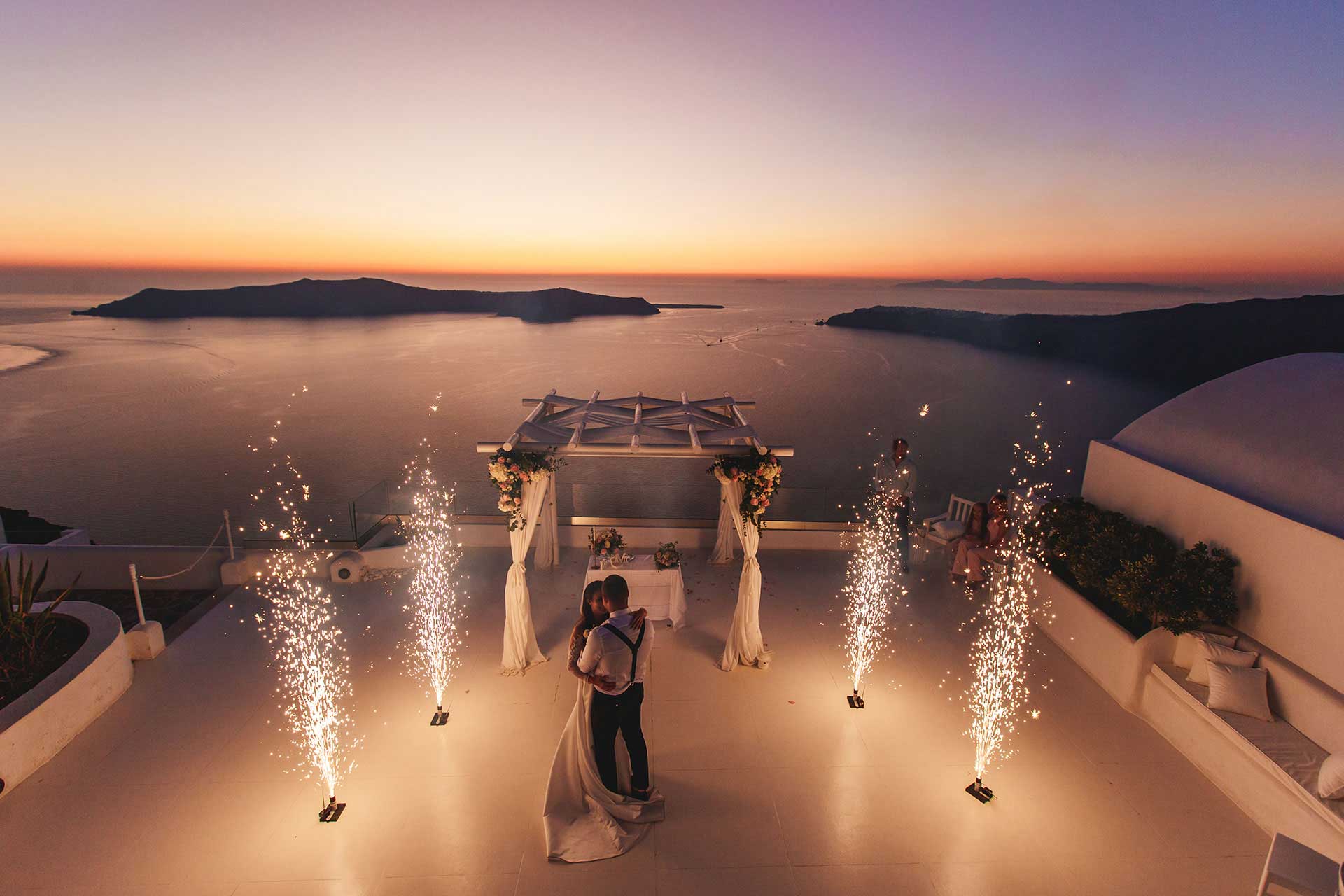 Banqueting venue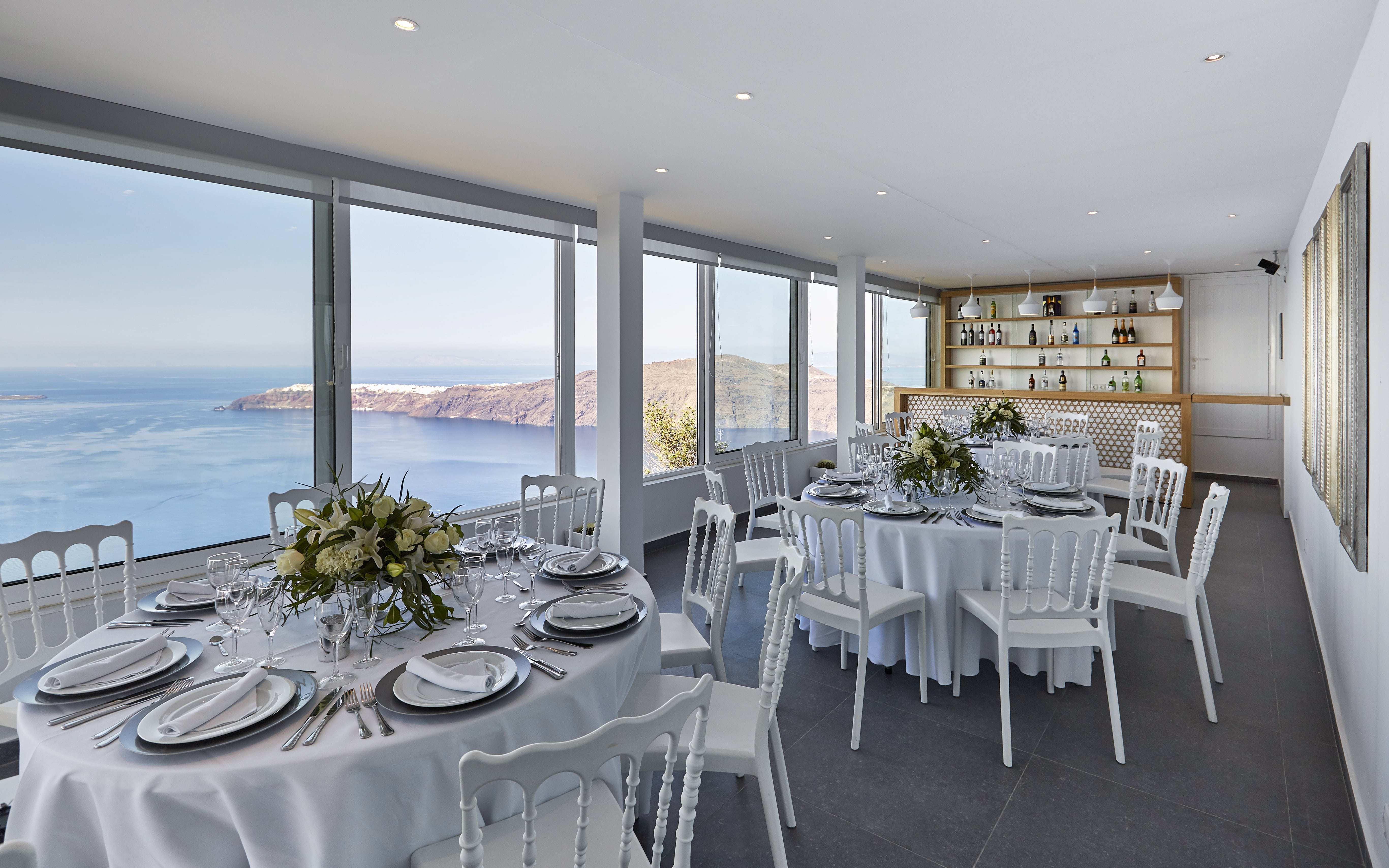 How are venue fees settled when booking via BookYourWeddingDay.com?

If your travel agent makes the booking, the venue fee may be included in your package.
If you book online yourself, contact the hotel/venue as soon as you receive your booking confirmation to settle the required venue fee.