Agios Ioannis Kastri-Mamma Mia Skopelos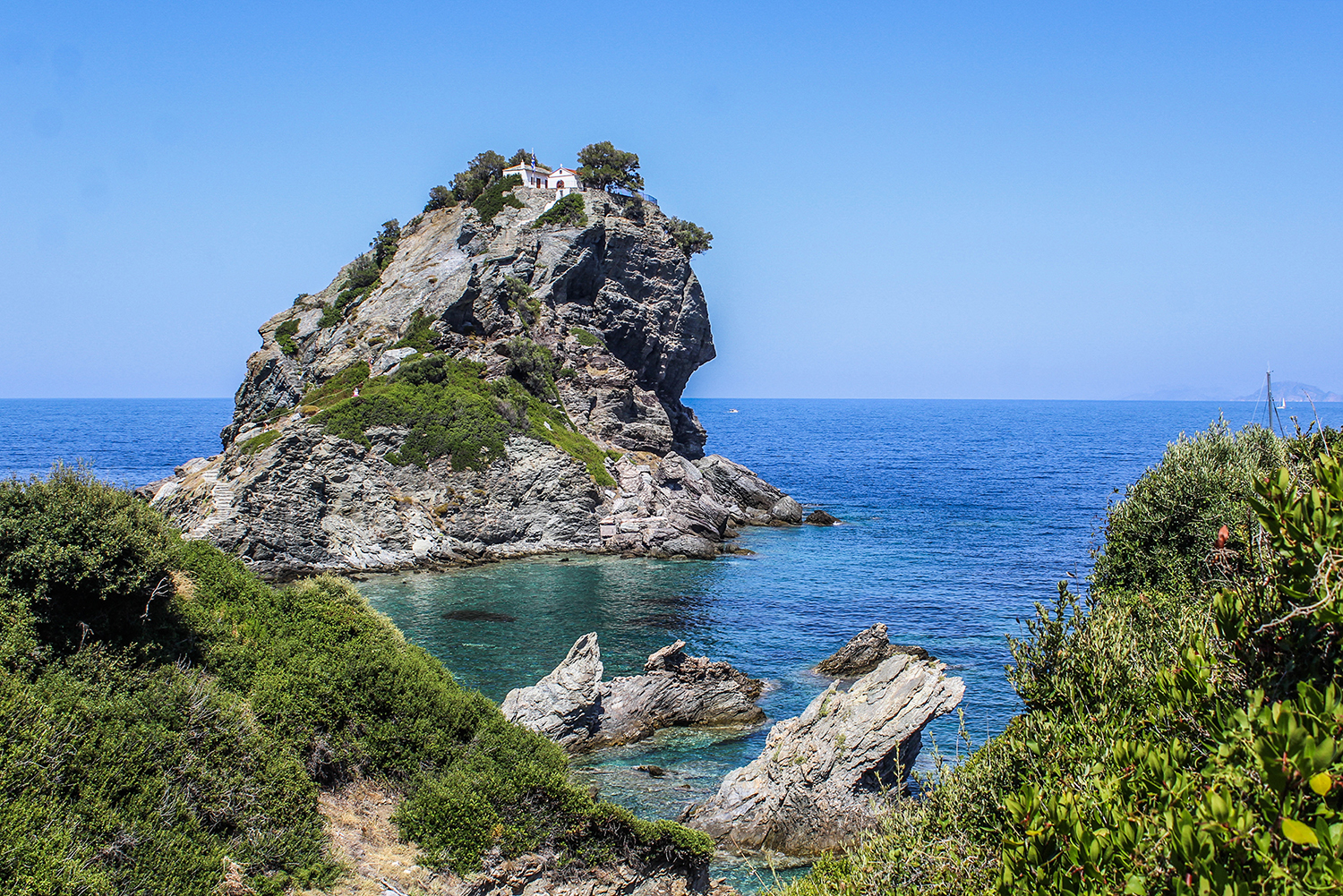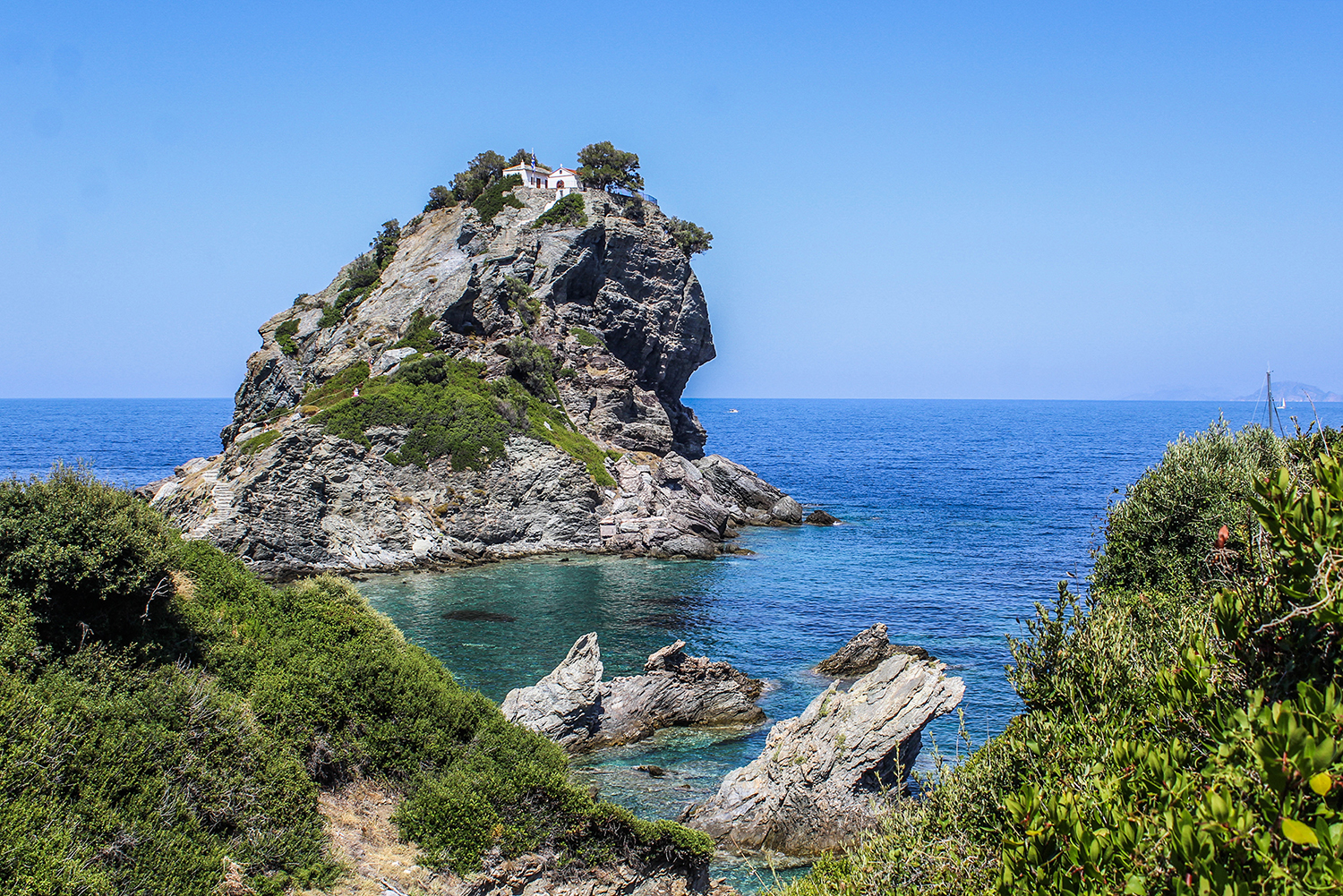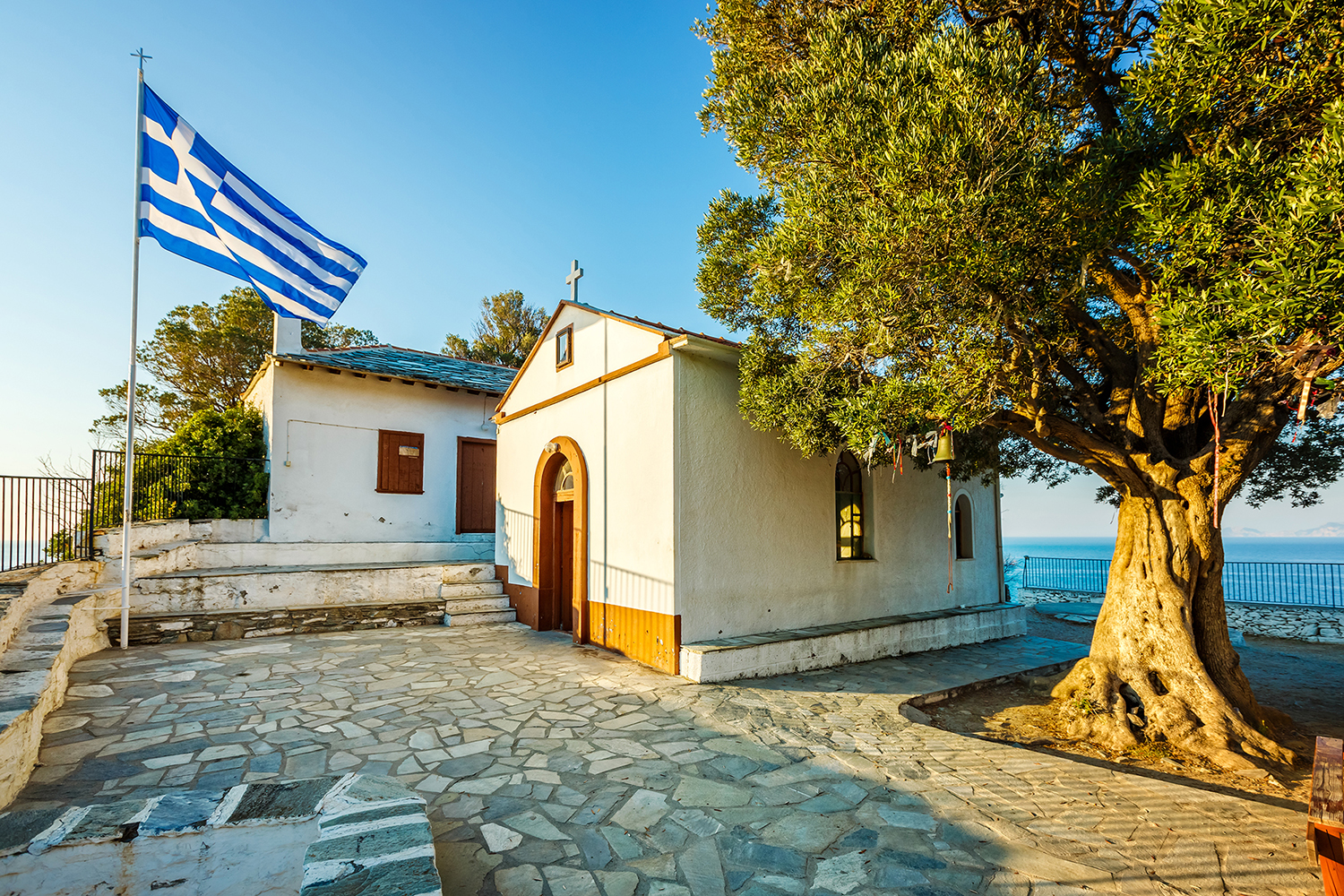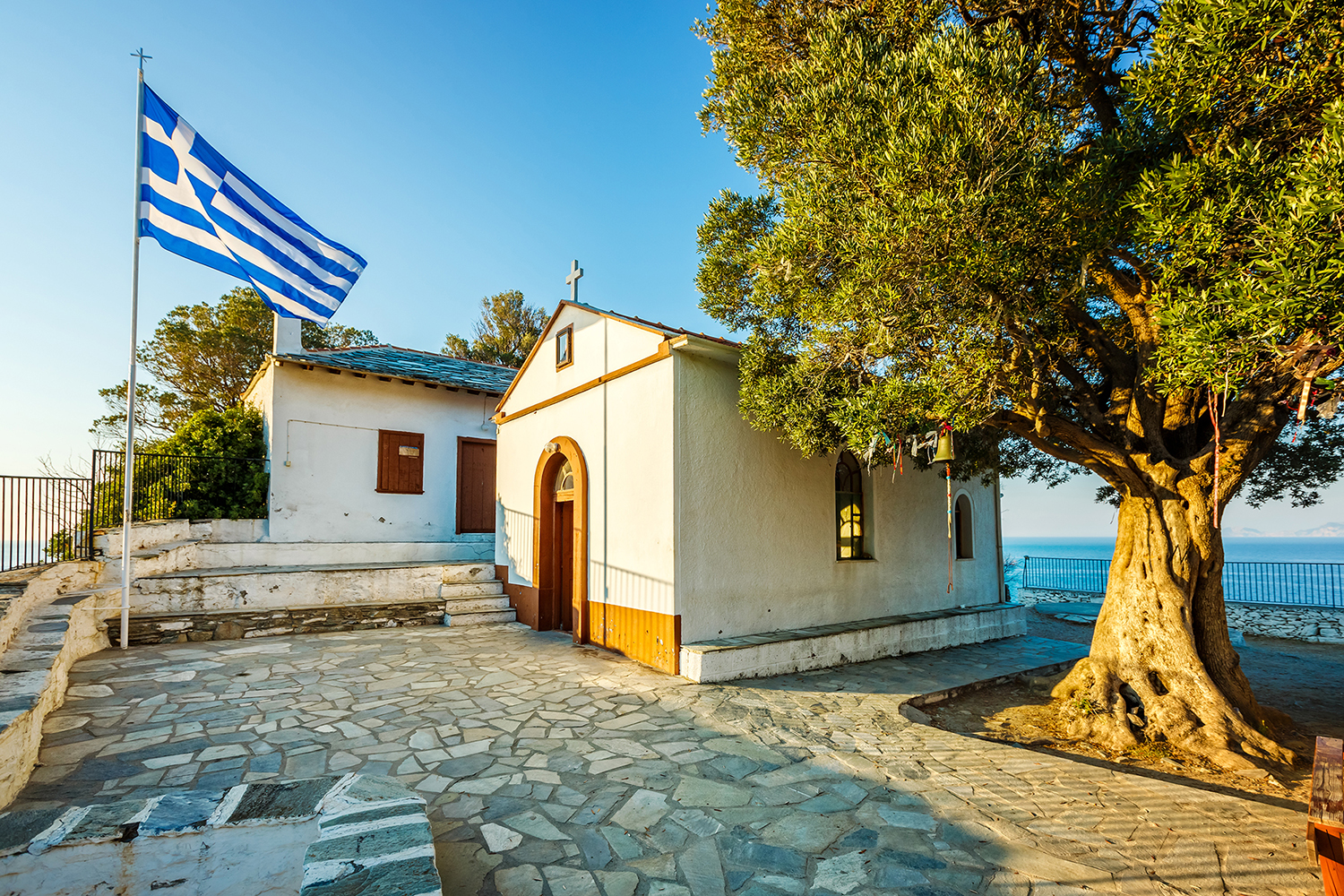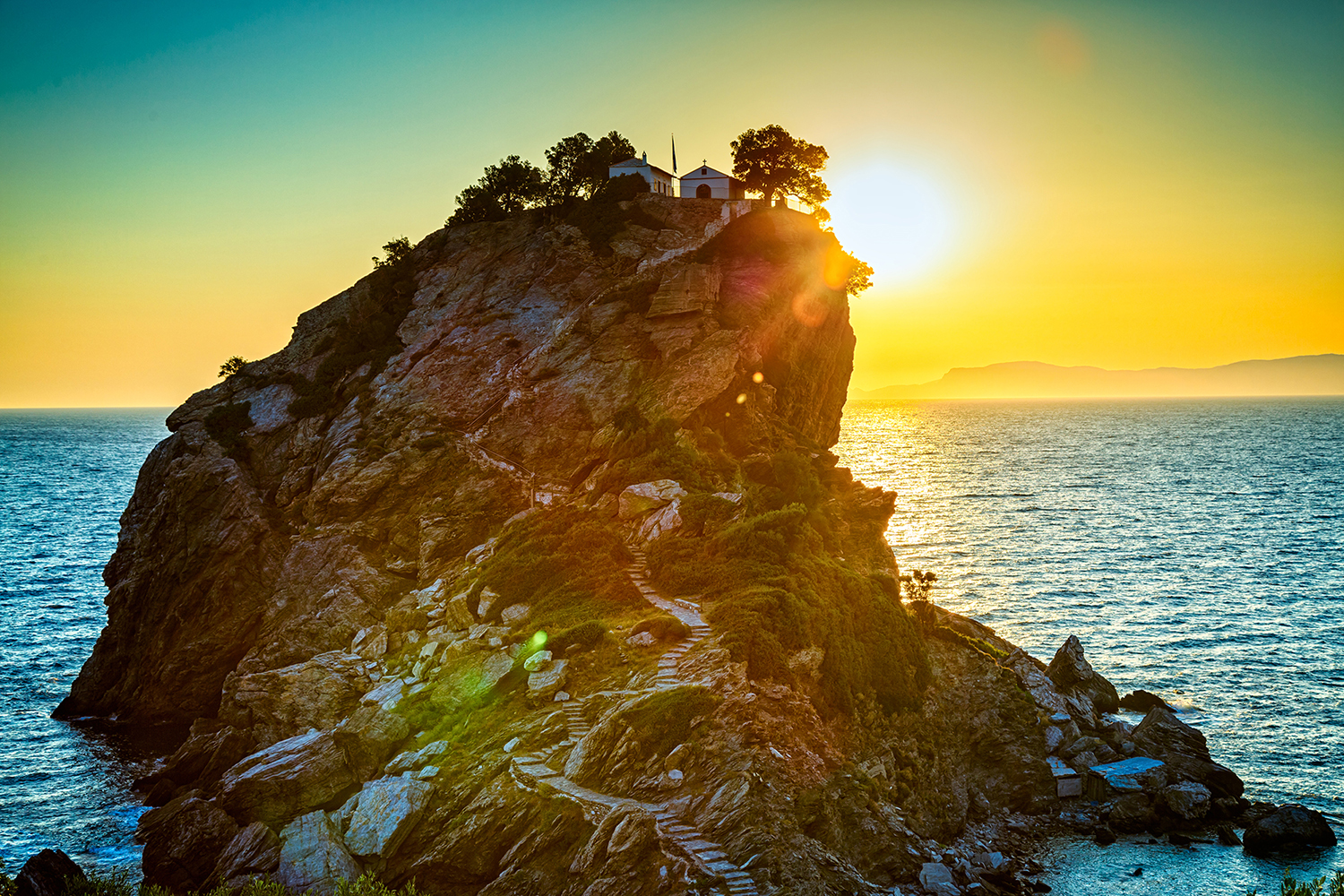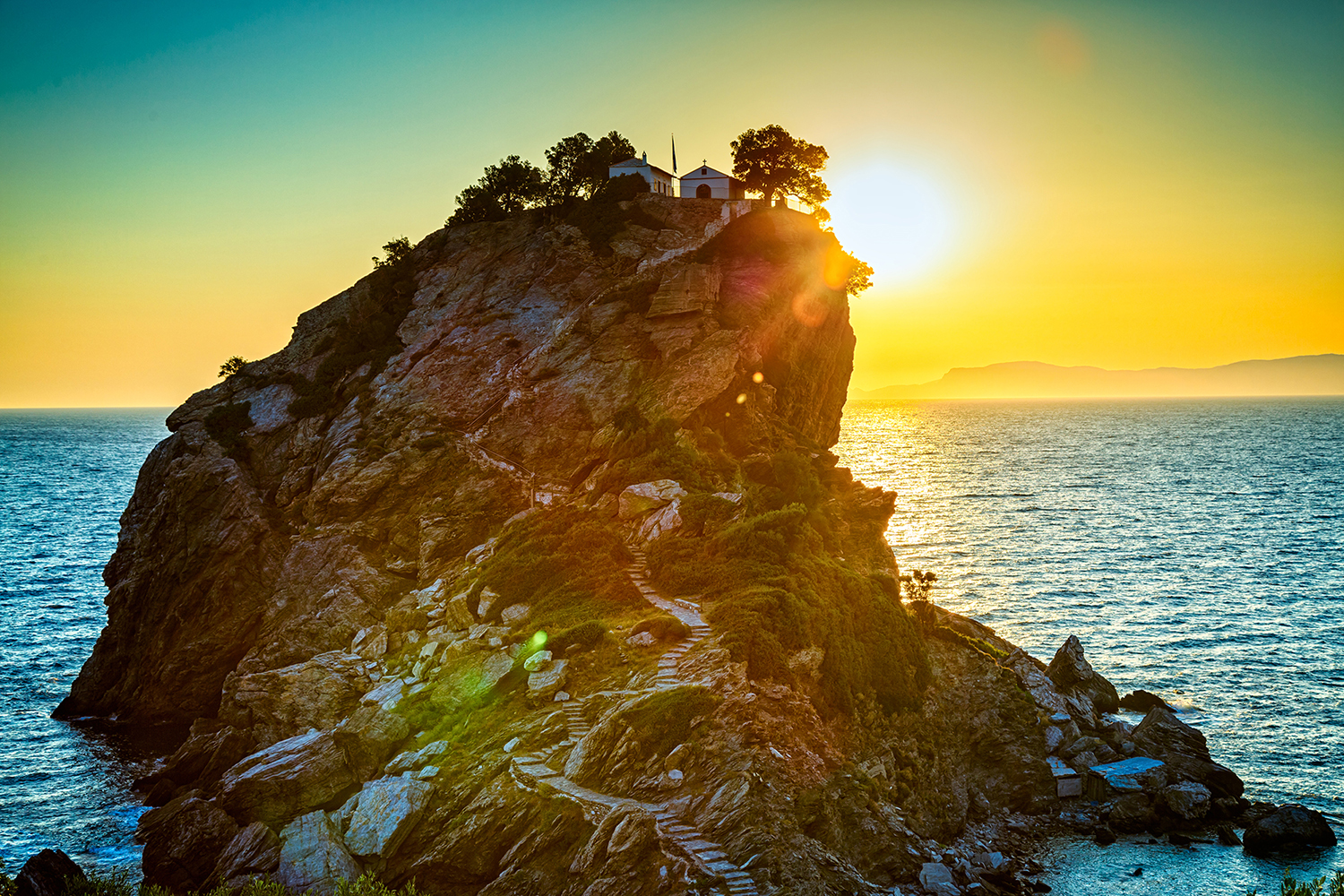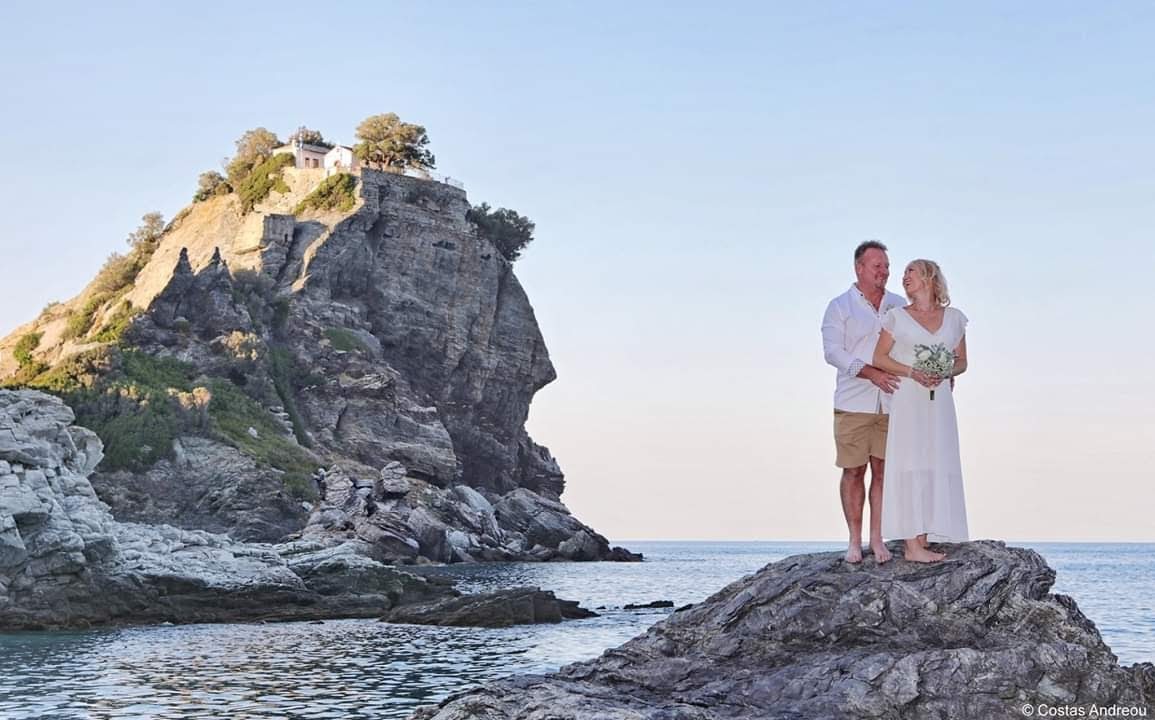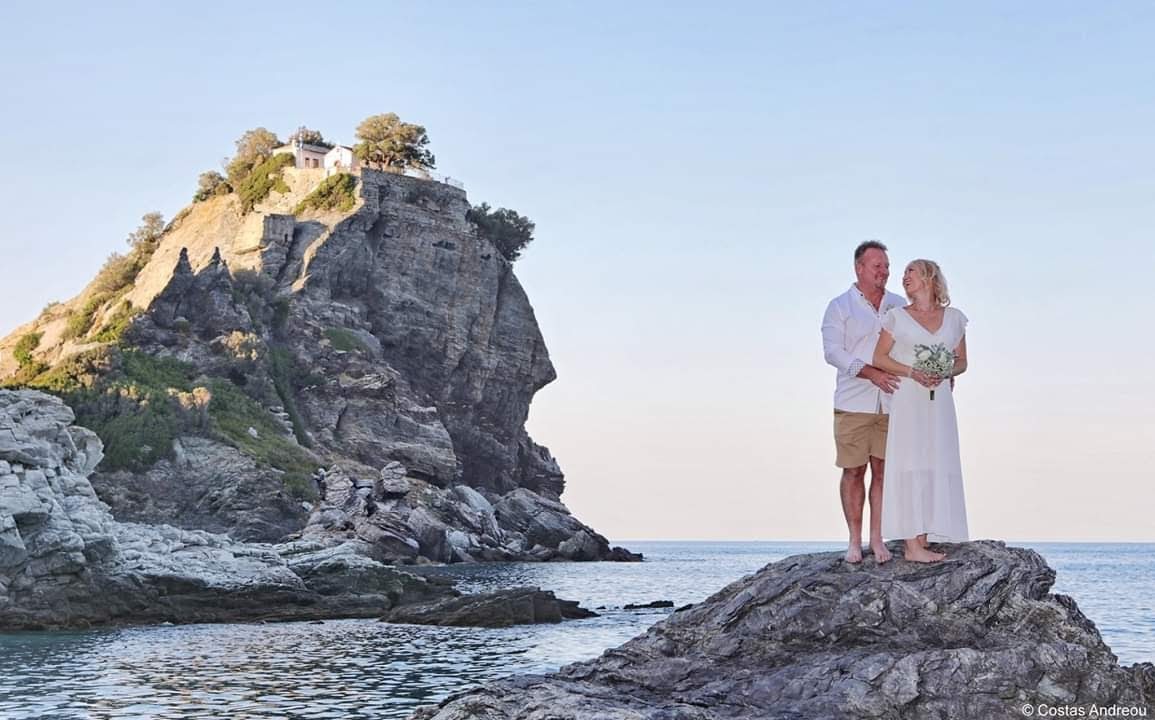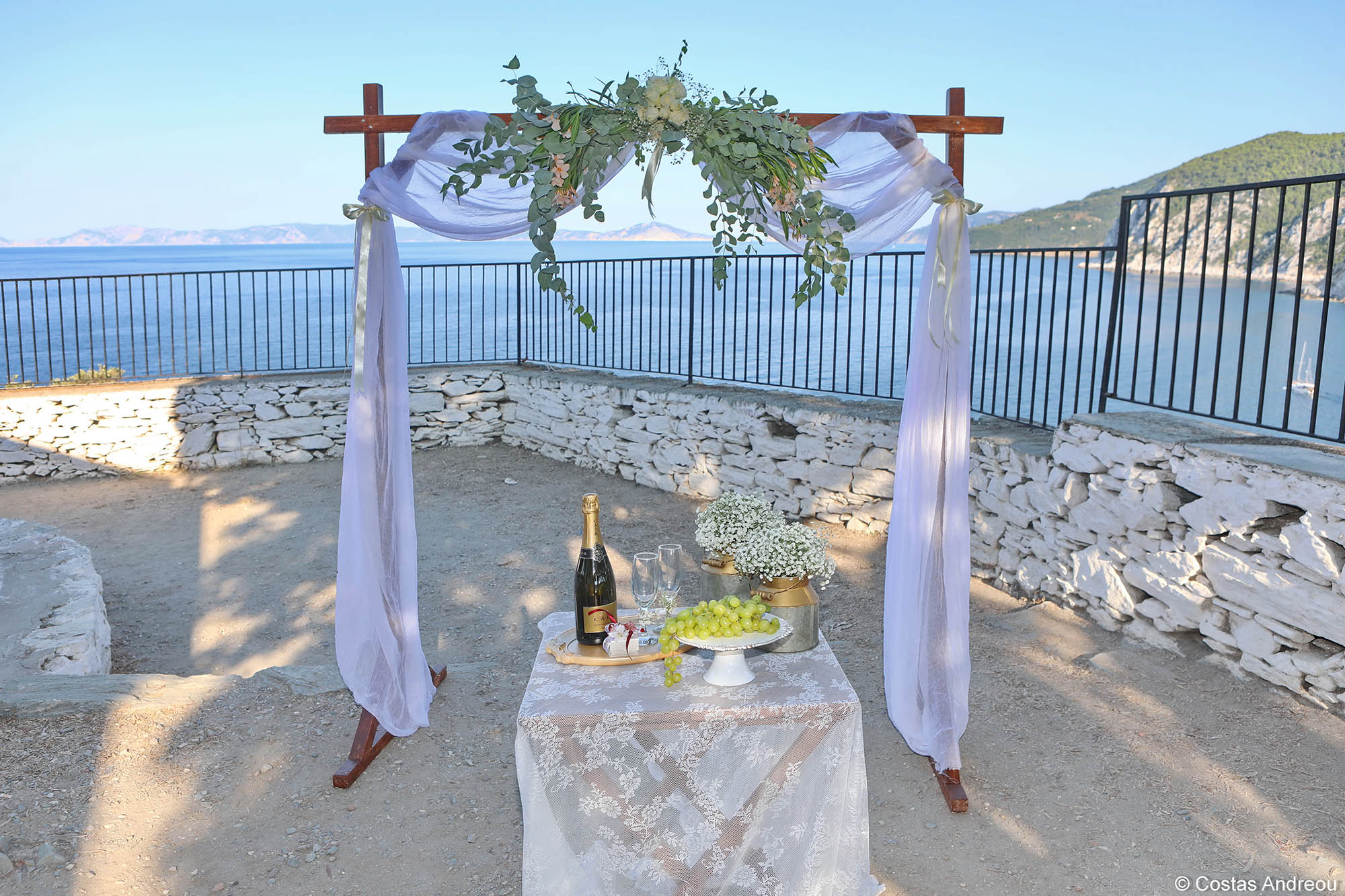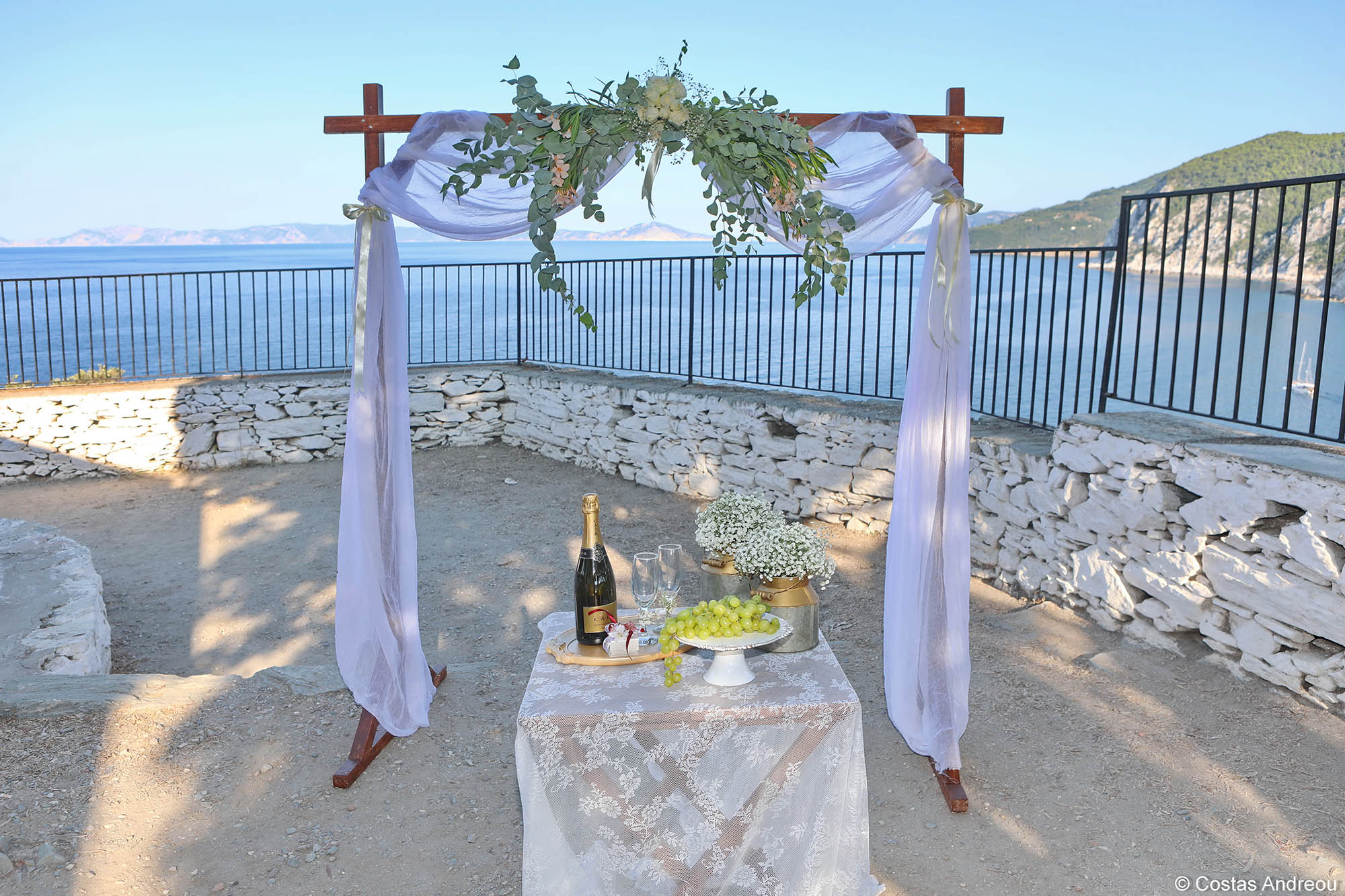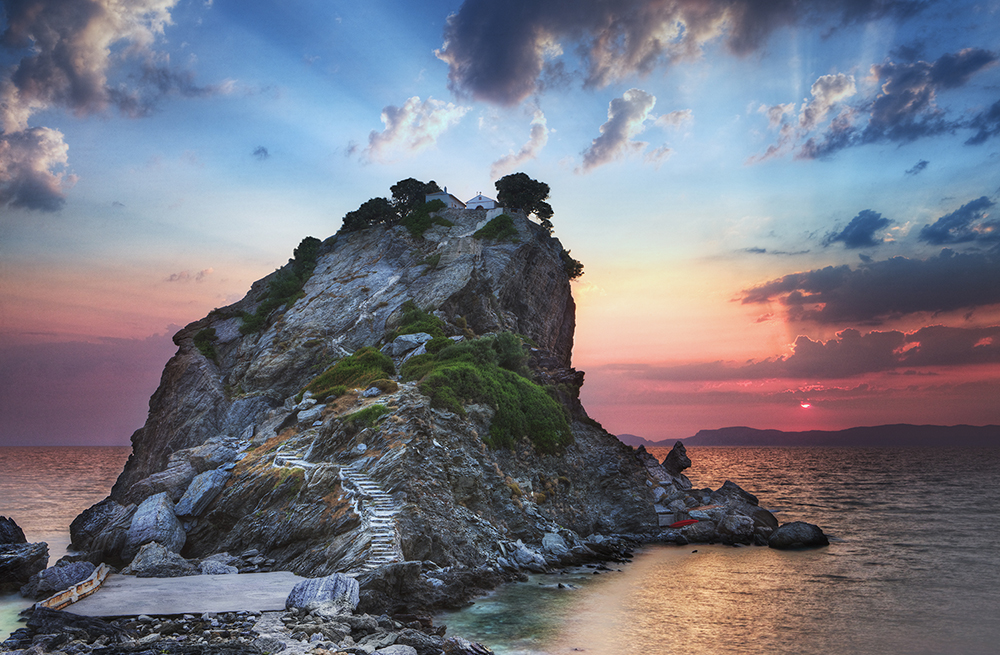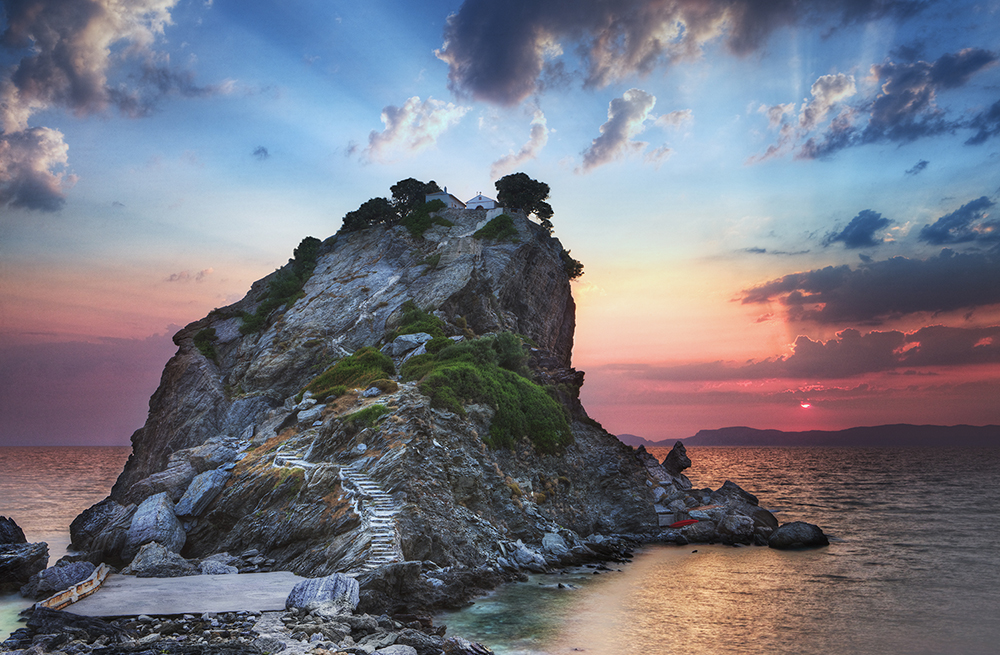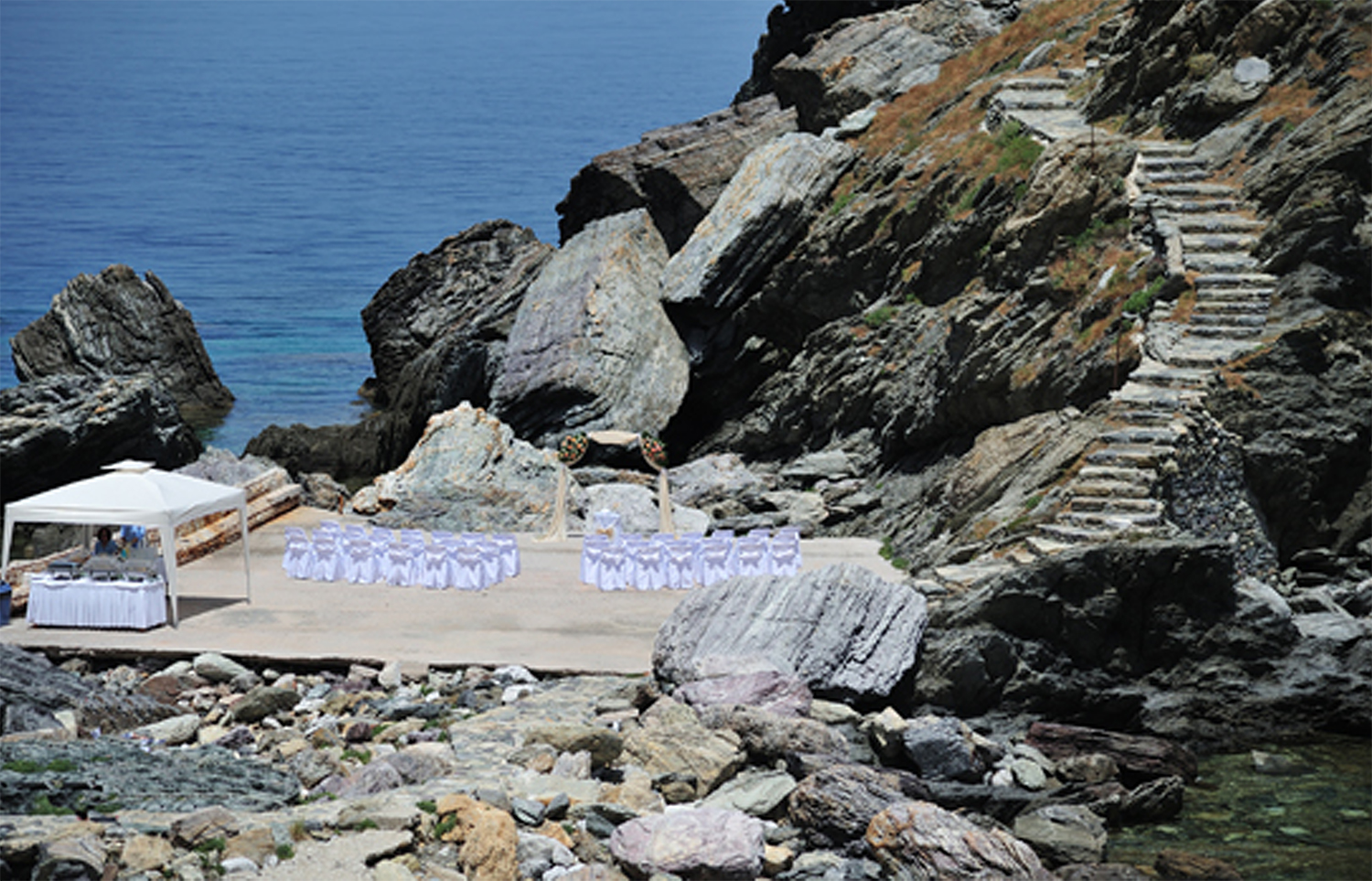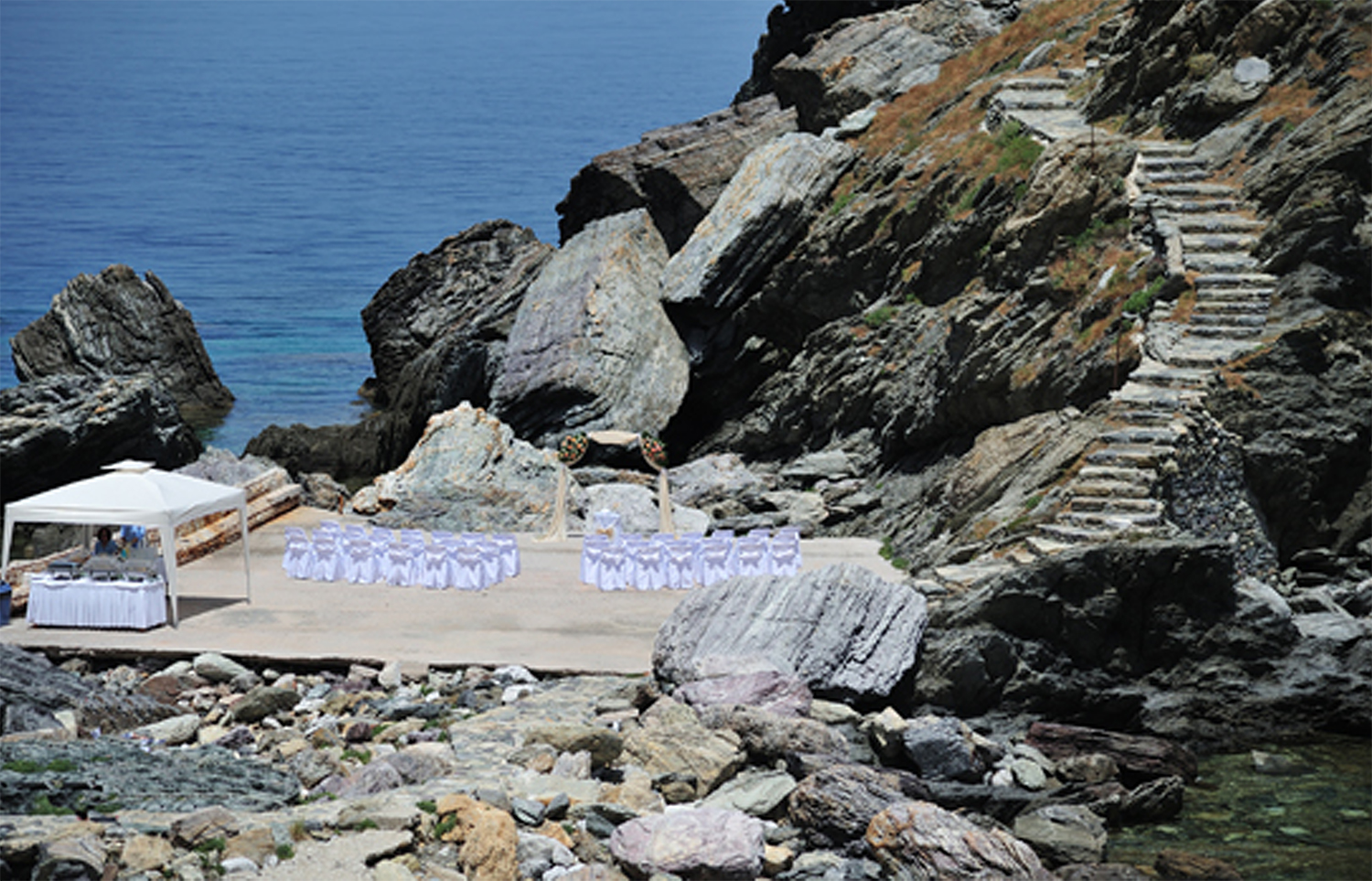 Book your Wedding Date
The church of Agios Ioannis Kastri on Skopelos, where scenes of Mamma Mia were filmed.
The small church of Agios Ioannis is located in the region of Kastri, about 7 km east of Glossa, northern Skopelos. This lovely church stands on top of a rock and provides amazing view to the coasts of Skopelos and to Alonissos. Its name actually means Saint John on the Castle, assuming that probably there was a small castle there in the past to protect the island from pirates and enemy invasions.
This small church gained huge reputation after the Hollywood movie Mamma Mia was released, where many scenes from the wedding were actually filmed there. The impressive rock is linked to the rest of the island through a narrow path with 223 steps carved into the stone. A small beach is formed right beneath the rock and it gets pretty crowded in summer. The interior of the church has beautiful icons and old ecclesiastical items to see.
Ceremony venue

AGIOS IOANNIS CHURCH
Your wedding takes place in the yard of the chapel on the cliff, overlooking the Aegean.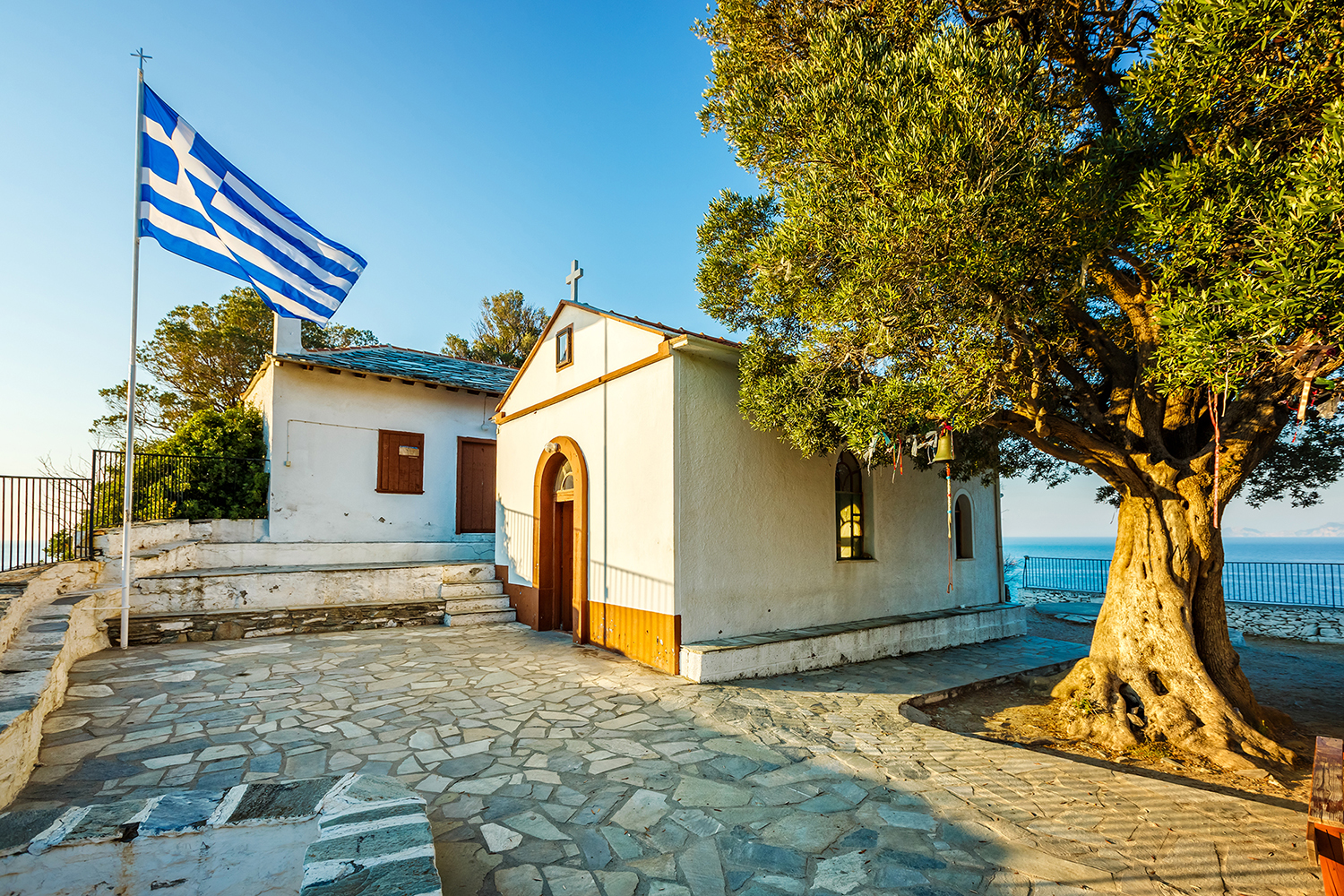 ROCK BASE
Your wedding takes place on a specially designed deck right beneath the rock, next to the calming sound of the waves.
Banqueting venue

You can have your wedding reception at one of the amazing restaurants or traditional taverns in the area.
How are venue fees settled when booking via BookYourWeddingDay.com?

If your travel agent makes the booking, the venue fee may be included in your package.
If you book online yourself, contact the hotel/venue as soon as you receive your booking confirmation to settle the required venue fee.