We've Got News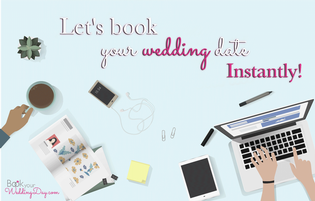 As you already probably know, BookYourWeddingDay.com is a one-of-a-kind service you'll find nowhere else. This is the first and only International online booking platform which offers Real-Time Availability and delivers Instant Confirmation of wedding dates and ceremony times at the most popular venues abroad.
Offering Real-Time Availability of hotels/venues and delivering Instant online Confirmation of wedding dates, our system automates the entire wedding date booking procedure. As a result, it eliminates the waiting time of 6-8 weeks that was required to receive confirmation for a wedding date in the past.
BookYourWeddingDay.com At A Glance:
Availability displayed in Real Time
A directory of the most popular venues is available for you to choose from
View a scrolling calendar that will show you the availability of your preferred venue over a 3-week period
Automatically secures the Registrar for your ceremony
Instant Confirmation of both date and time of your wedding ceremony
How To Book Your Wedding Venue In An Instant…
A wedding overseas is a truly magical experience. If you've been tempted by the idea of tying the knot in another country, you're not alone. You deserve to make the most of stunning views and glorious weather for your celebration. However, you may have been told that it can be time consuming. In the past, prior to BookYourWeddingDay.com, it took time to book this type of ceremony. It took even longer to have your date and venue confirmed. Those nerve-wracking days or even weeks waiting to know that you've secured the venue of your dreams are now over. When you visit BookYourWeddingDay.com, you get the easiest and quickest way to book your wedding date and ceremony time abroad.
How It Works?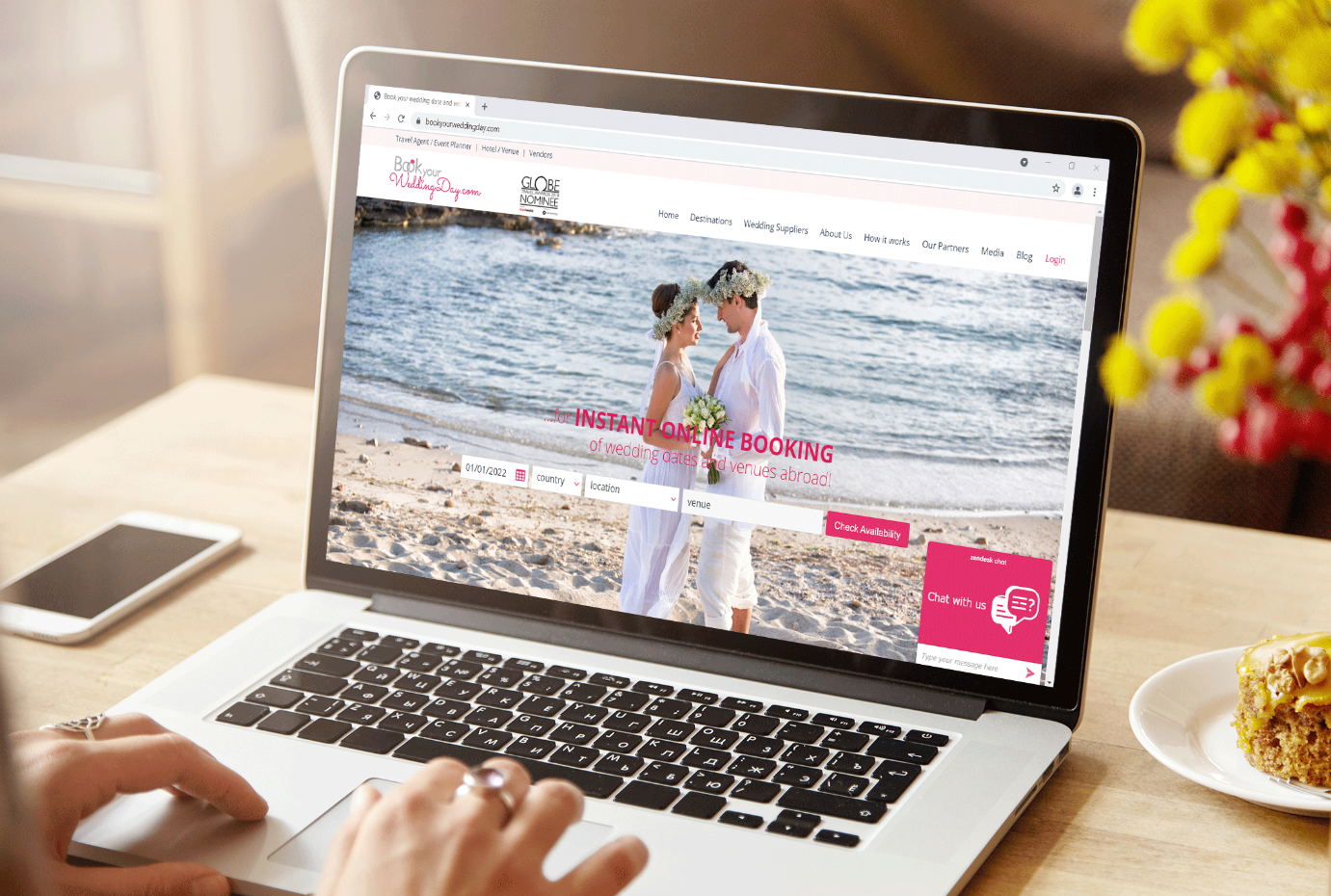 Booking with BookYourWeddingDay.com is so simple. You just need to follow these steps:
Enter your preferred wedding date and venue
Check availability over a 3-week period
Book onliny and receive confirmation Instantly
Spread the news!
How Is It So Easy?
It might seem like an impossible task to provide this information in Real Time, and offer Instant Confirmation. We have however made it a reality with our sophisticated system that synchronises calendar data of the featured venues with their respective town halls.
Proof of this success; since the official launch of BookYourWeddingDay.com in March 2017, more than 13,500 bookings from various countries have been made so far for Cyprus and Greece through our site.
Now to The News!!!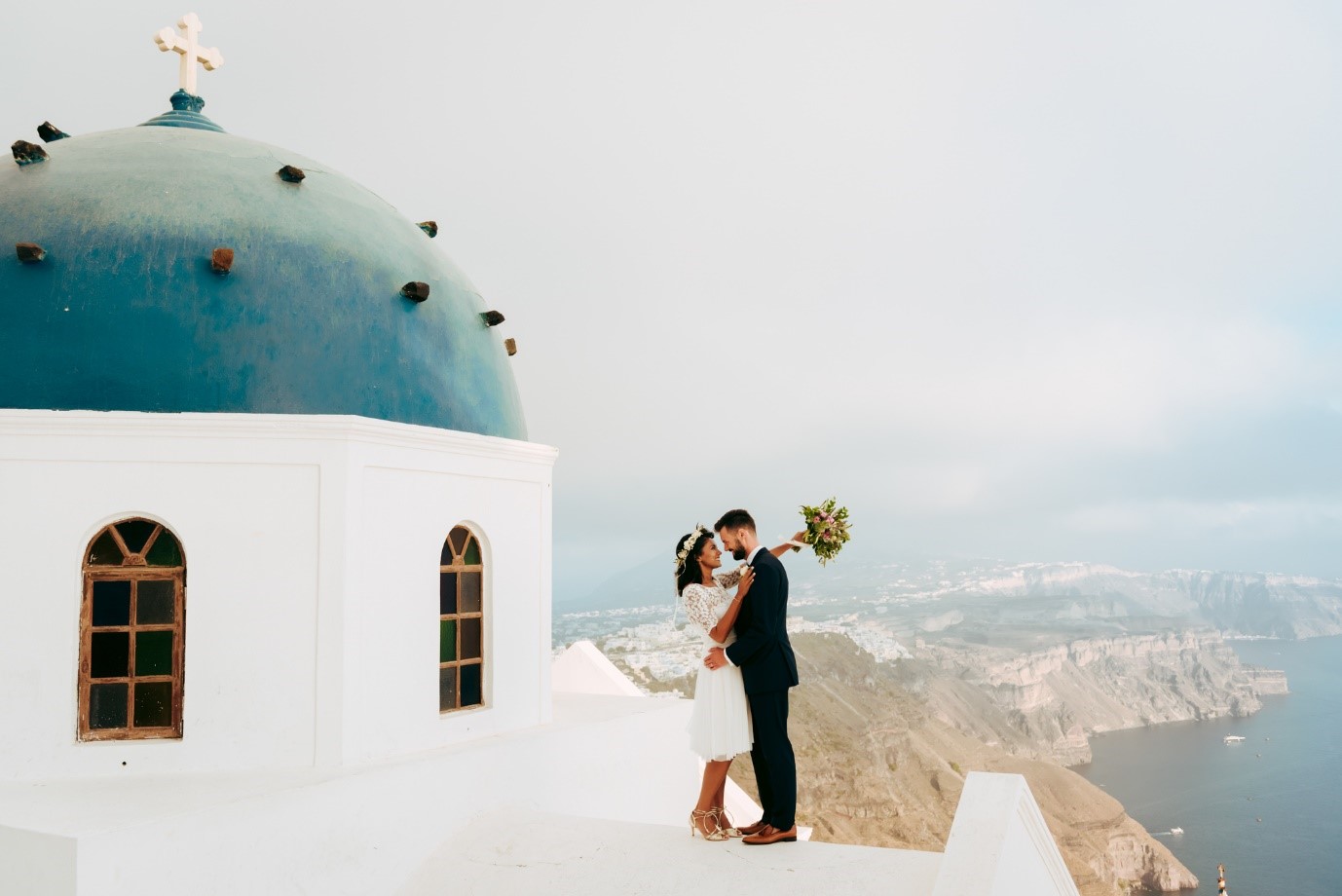 Photo by: Rivios Thanos Photography
Following the above-mentioned success and apart from its use for bookings in Cyprus and Greece, BYWD is also expanding. We are now in countries like Mexico, Dominican Republic, Bahamas, Indonesia, Canary Islands, Costa Rica, Saint Lucia. We are also continuing to expand globally, with new destinations being added gradually.
Tour operators are also expanding the use of the platform globally for all destinations included in their programmes. New key destinations, such as Mexico and Dominican Republic, are being added gradually. So far, many well-known groups of hotels are being featured in the platform including Hard Rock Hotels, Bahia Principe Hotels & Resorts, Princess Hotels & Resorts, Royalton Luxury Resorts.
Check Out Our Partner Tour Operators
Once you've made your booking Instantly on BookYourWeddingDay.com, you have the opportunity if you wish to hand the booking reference over to one of our trusted associate tour operators, e.g. TUI and they will then able to take your booking over and assist you with a holiday package and a wedding package you when is due time.
Got Any Questions? Let's Get in Touch!
Our 24/7 online live chat support service, which is located on the bottom right of BookYourWeddingDay.com, is available for your enquiries, and our experienced team of professionals is always ready to assist you. We would be more than happy to answer any questions you may have and we'll be sure to get back to you quickly.