Indonesia
Indonesia, the world's largest island country, is an archipelago of over 13,000 islands. Dense jungles and long-stretched beaches have an amazing way of balancing adventure with relaxation and romance in a tropical climate with a dry season from April to October.
Bali

Bali

Known as the island of the gods, this small island with its luxurious resorts, vibrant nightlife and endless white sands on the southern coast is surrounded by coral reefs and is ideal for romantic seaafront weddings.

Venues in Bali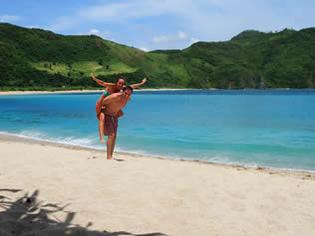 Lombok
Lombok
Just east of Bali, this almost circular island with its forest-clad mountains and fertile soil is a surfer's paradise. The vehicle-free northwest Gili Islands are regarded by many as paradise found.
Venues in Lombok
Flores

Flores

Flores will fascinate you: Volcanoes and coloured crater lakes, the Komodo National Park with its wildlife, Stone Age megaliths, snorkeling and scuba diving were all created for a honeymoon of leisure and adventure.

Venues in Flores