Alassos Wedding Venue: book your exclusive wedding overlooking the sea for 2024 and 2025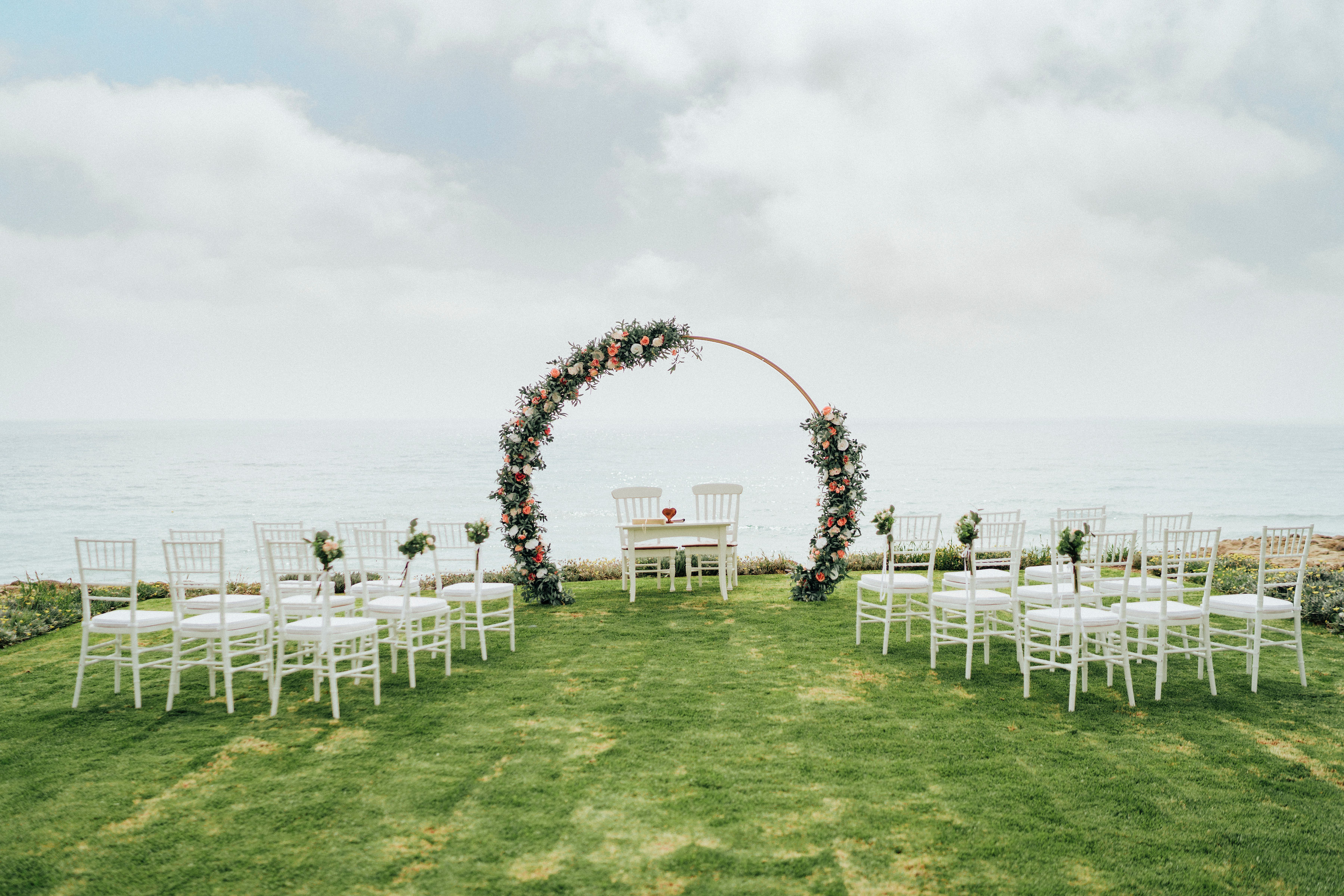 Newly engaged or just started thinking about your wedding? Congrats! You are one step closer to experience one of the most magical days of your life. That special feeling when you see your significant other across the aisle would definitely be a one-of-a-kind moment to treasure for many years to come.
So, once you decide that you really want to tie the knot, it's time to start making your plans! If you have dreamed of getting married abroad, then choosing the location and venue should be a priority on your to-do list. It's fun to browse all the beautiful places where you can hold your celebrations, but it can seem a bit overwhelming when there are so many choices available to you. The key is to think about the aspects you really must have as this will help you to narrow down your options and make the right choice!
When thinking of a wedding abroad, most probably you will be looking at a sunny destination with warm days, gorgeous beaches and a more laid-back atmosphere to get away from the hustle and bustle of the city. Cyprus is definitely such a destination, ideal for your wedding celebrations away from home!
Planning in advance
If you are one of those couples who want to plan well in-advance, you might already be looking at venues and dates for 2024, even 2025. It makes sense! Not only it can be slightly harder to find vendors in a place you are less familiar with, but your guests also need to know in advance to plan their trip. The most important thing is that if you have a famous venue in mind, dates might be selling fast (especially for popular hotels and venues) so it's necessary to secure that date to avoid any disappointments!
Alassos Wedding Venue – make your booking now for 2024 & 2025!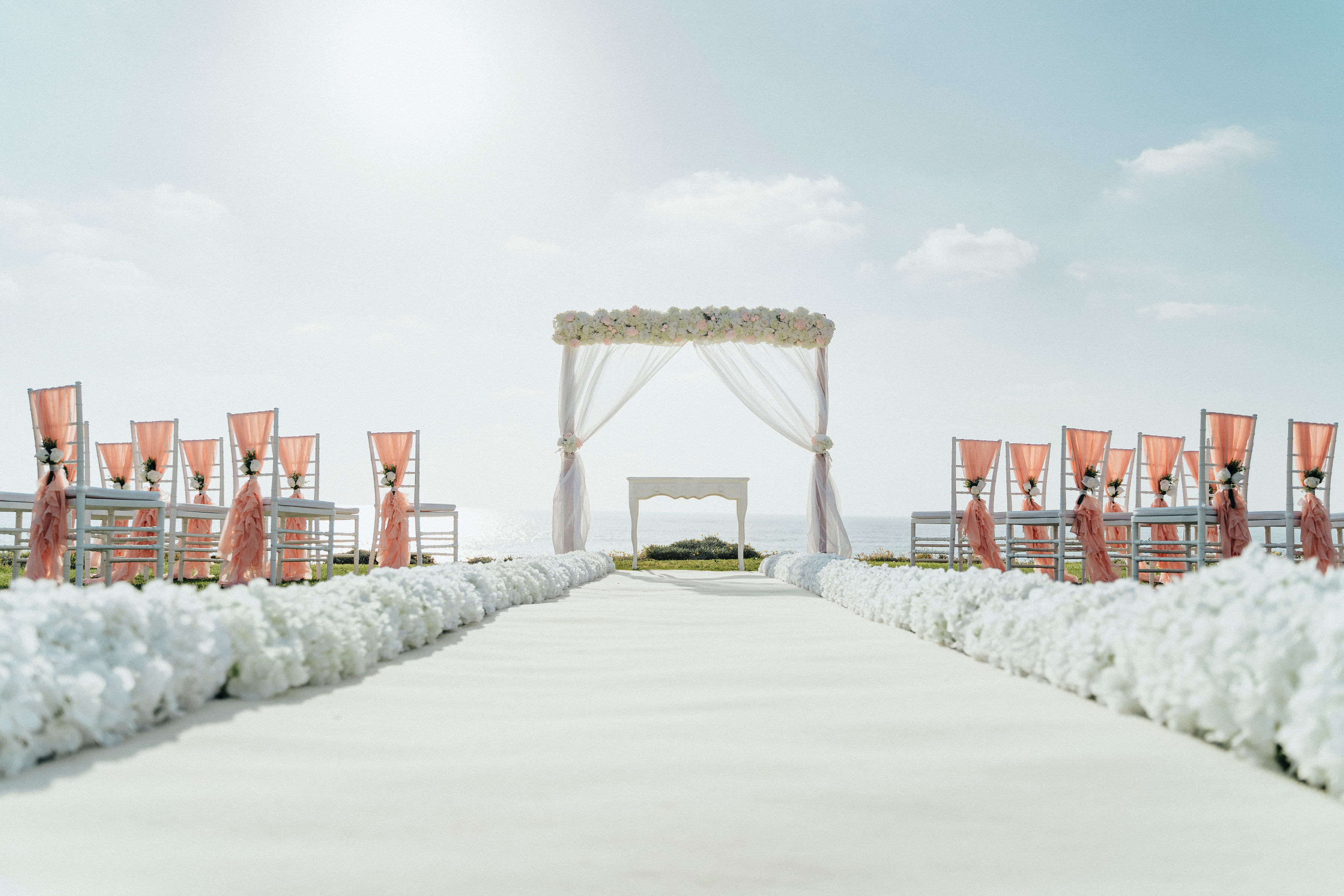 A few hotels and venues have released their availability for 2024, 2025 and Alassos Wedding Venue is one of the firsts! This is one of the most exclusive and unique wedding venues in Paphos, Cyprus. Situated in the famous Coral Bay road, Alassos' location is ideally central with easy access to the surrounding areas and many hotels nearby. The venue is designed, built and furnished to a very high standard with excellent facilities for the couple who wants it all for their big day!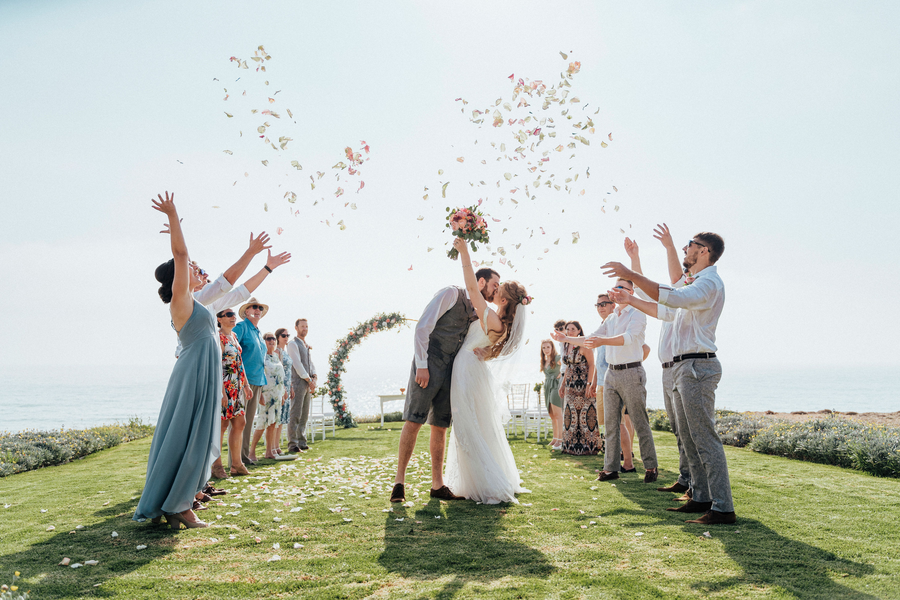 Imagine exchanging vows of eternal love overlooking the endless blue of the Mediterranean and with a magnificent sunset as your backdrop; there is nothing more romantic! This idyllic outdoor location is the perfect choice for the stylish couple who wants the best views (and of course, best photos!) and complete privacy. After the ceremony, the venue's elegant reception area, which is surrounded by fairy lights oozing romance, can host your party. You and your guests can enjoy your cocktails in the shaded reception garden, followed by a delicious dinner under the stars and then dancing until sunrise.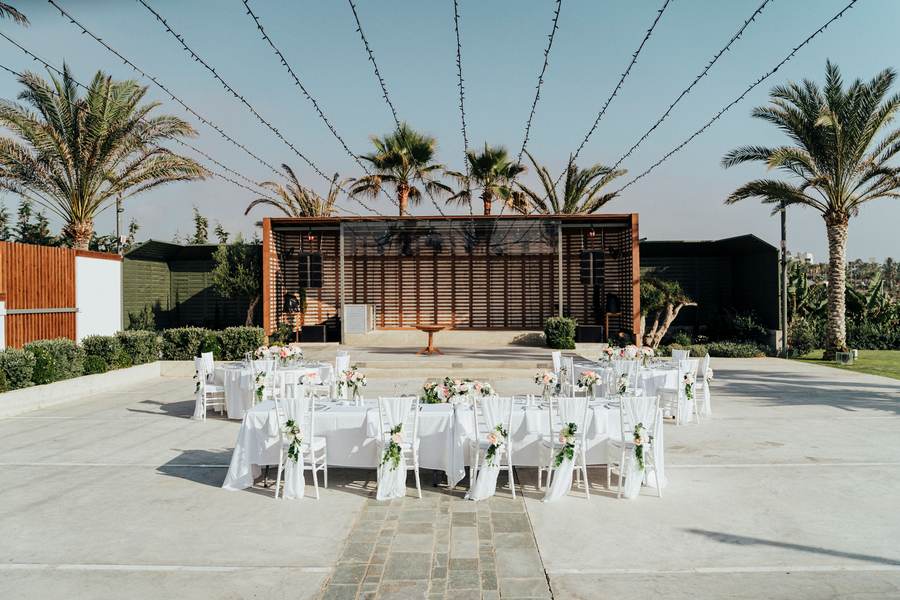 As for the brides, if you are wondering about retouching your makeup or getting ready, the venue has the solution. There is a bridal room equipped with a bathroom so that you and your crew can get ready together in complete privacy and peace of mind that you won't be late. You can even use it before the reception to take some rest and fix your look. Fabulous, right?
What's more, you can have any type of ceremony at this spectacular venue as it can host all types from Legal Civil ones to Symbolic, Anglican, same-sex celebrations and Renewal Of Vows. Isn't this amazing?
Let's get in touch!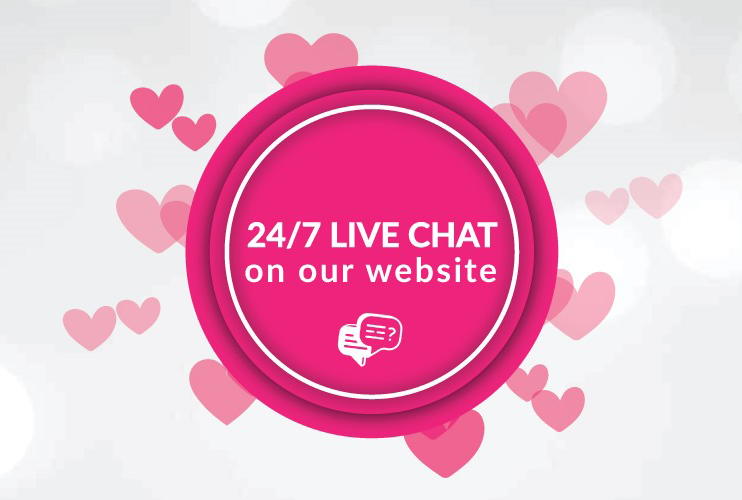 Does this seem like the perfect option for your big day? Then do not waste time, make your booking today for 2024 and 2025, and plan everything well in advance.
If you need more information simply contact our 24/7 online live chat support service, which is located on the bottom right of BookYourWeddingDay.com. It is available for your enquiries, and our team of professionals is always ready to assist you.
Of course, you can always email us at [email protected] We would be more than happy to answer any questions and we'll be sure to get back to you as quickly as possible. After all, we are here to make wedding dreams come true!
Photos by: Wedding Photography By The Kellys
Recent Posts
Santorini is often said to be the most popular Greek island, and once you've visited this ...
Newly engaged or just started thinking about your wedding? Congrats! You are one step closer to ...
In most places around the world, the winter months can bring gloomy weather and short, dark ...
Have you been dreaming of white-sand beaches, jaw-dropping ocean-views and magnificent ...