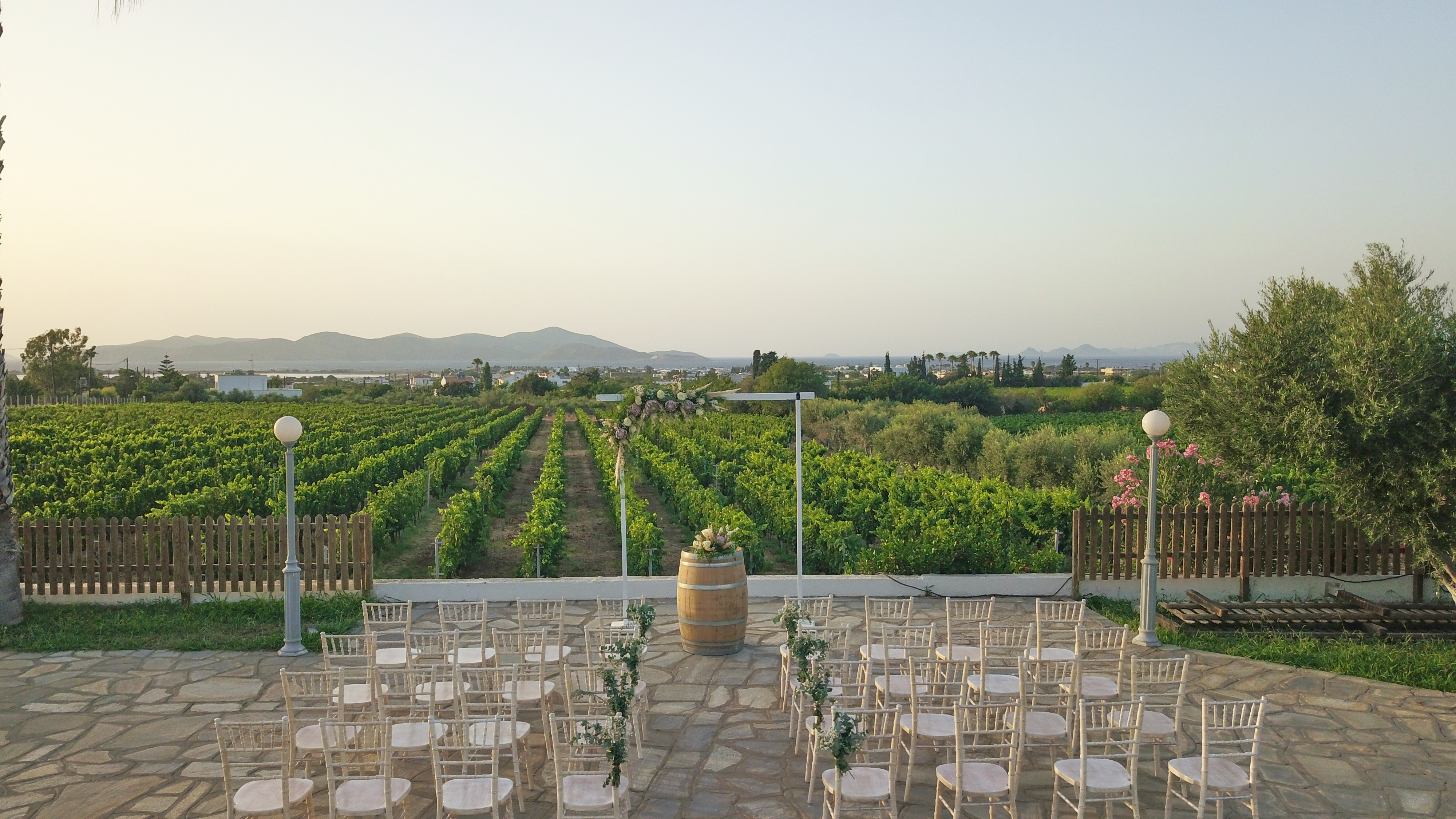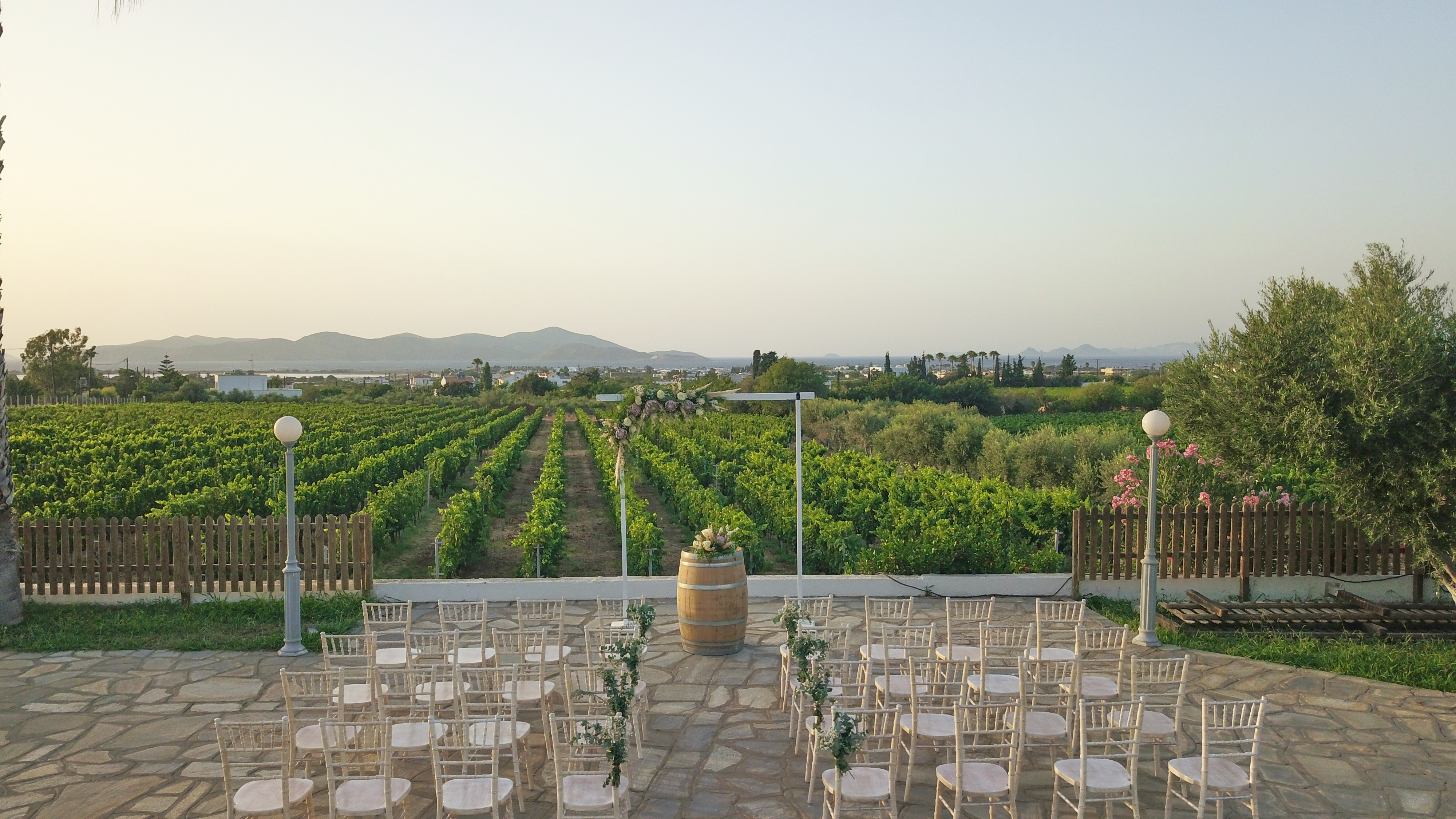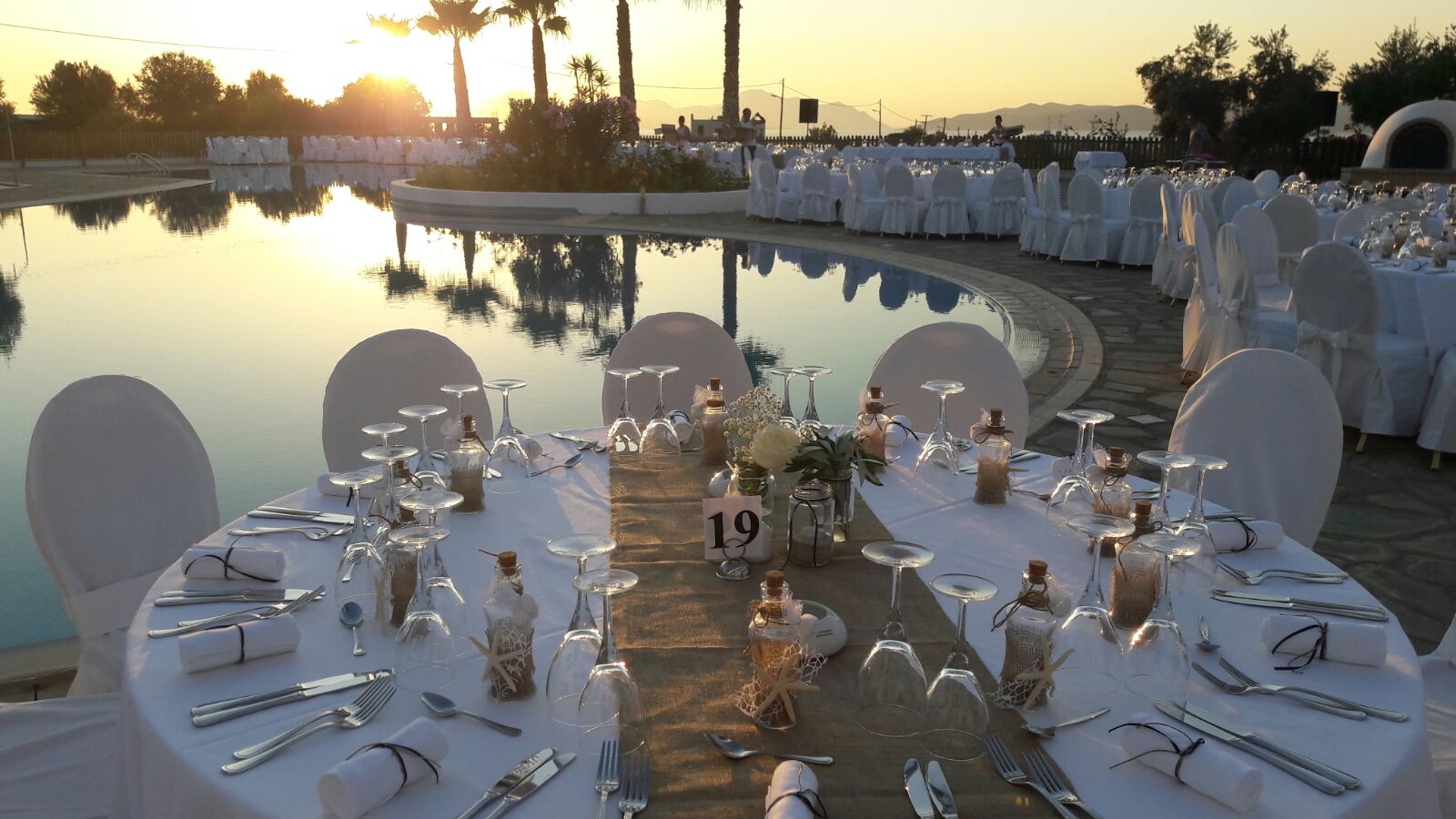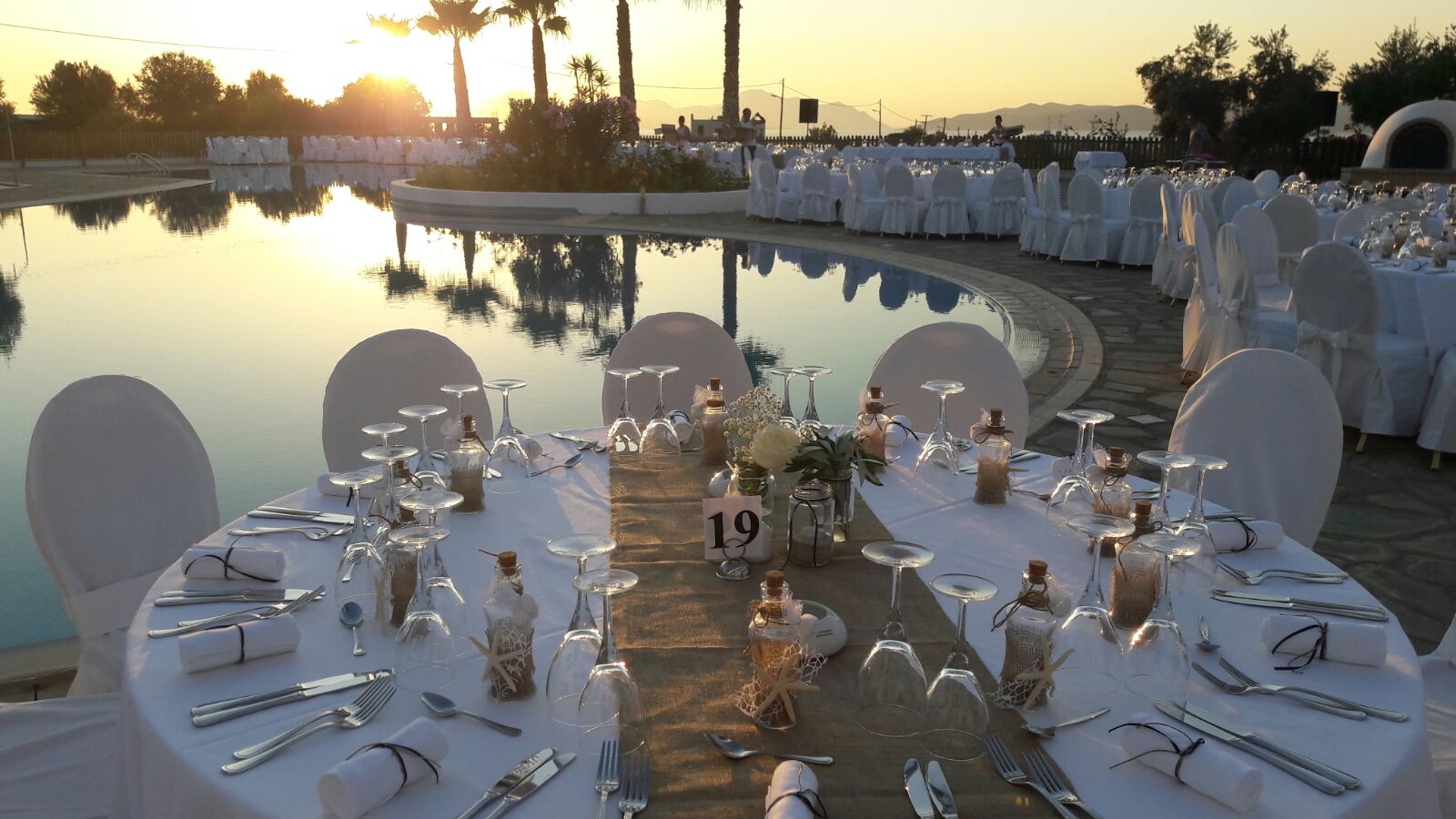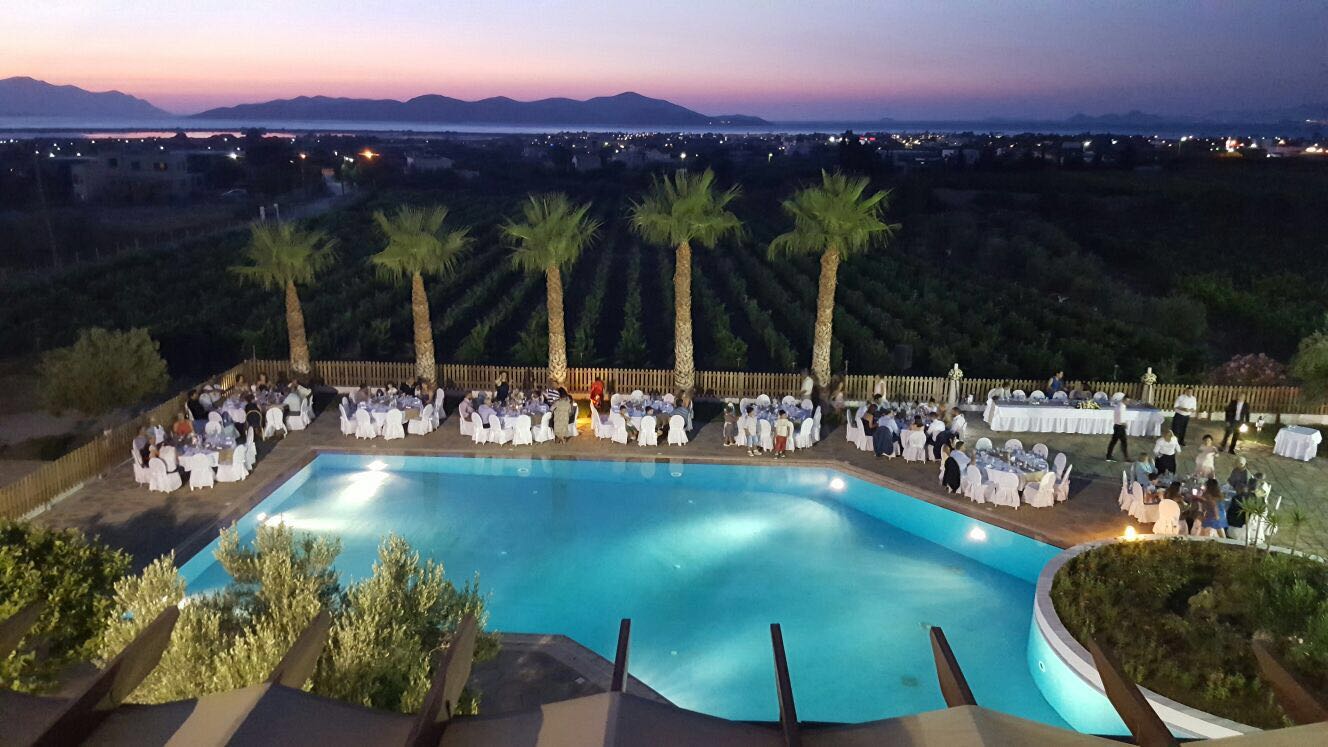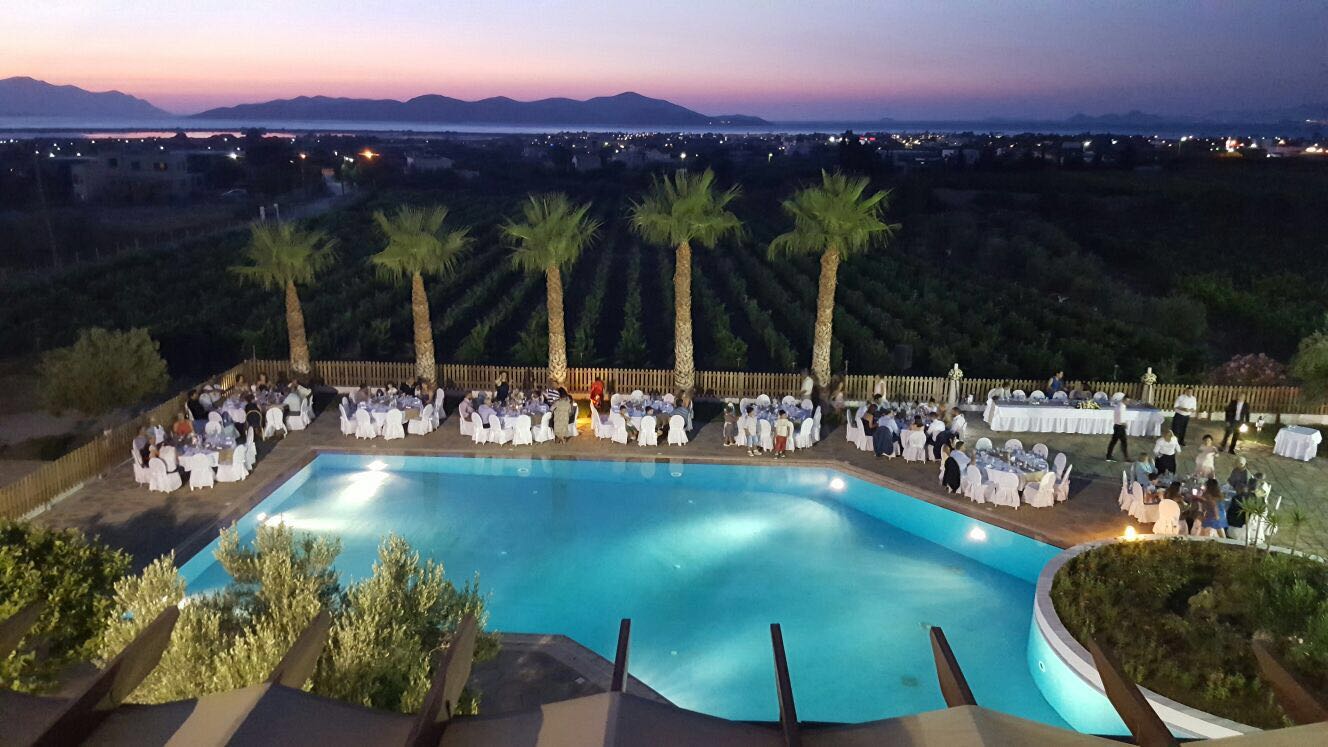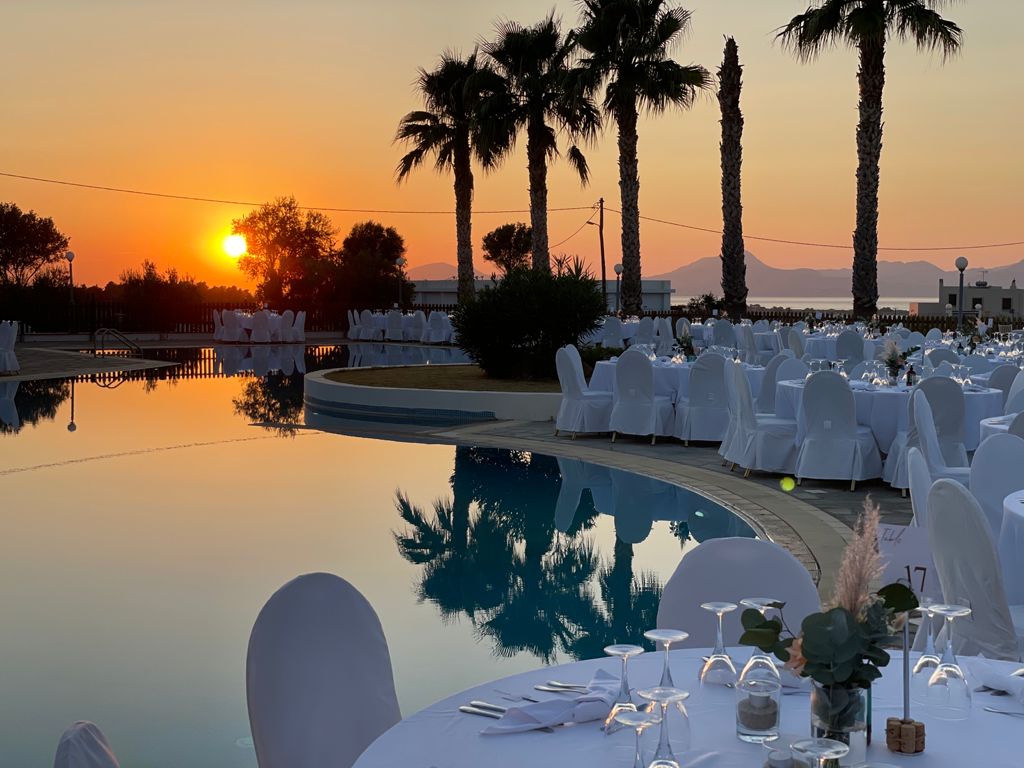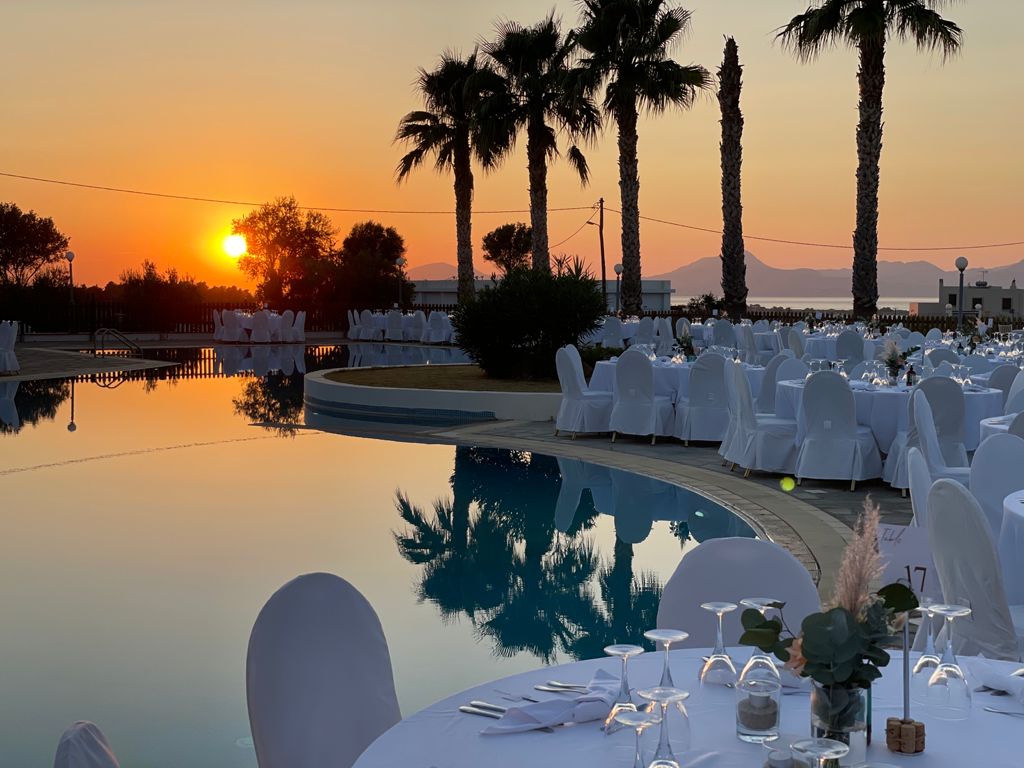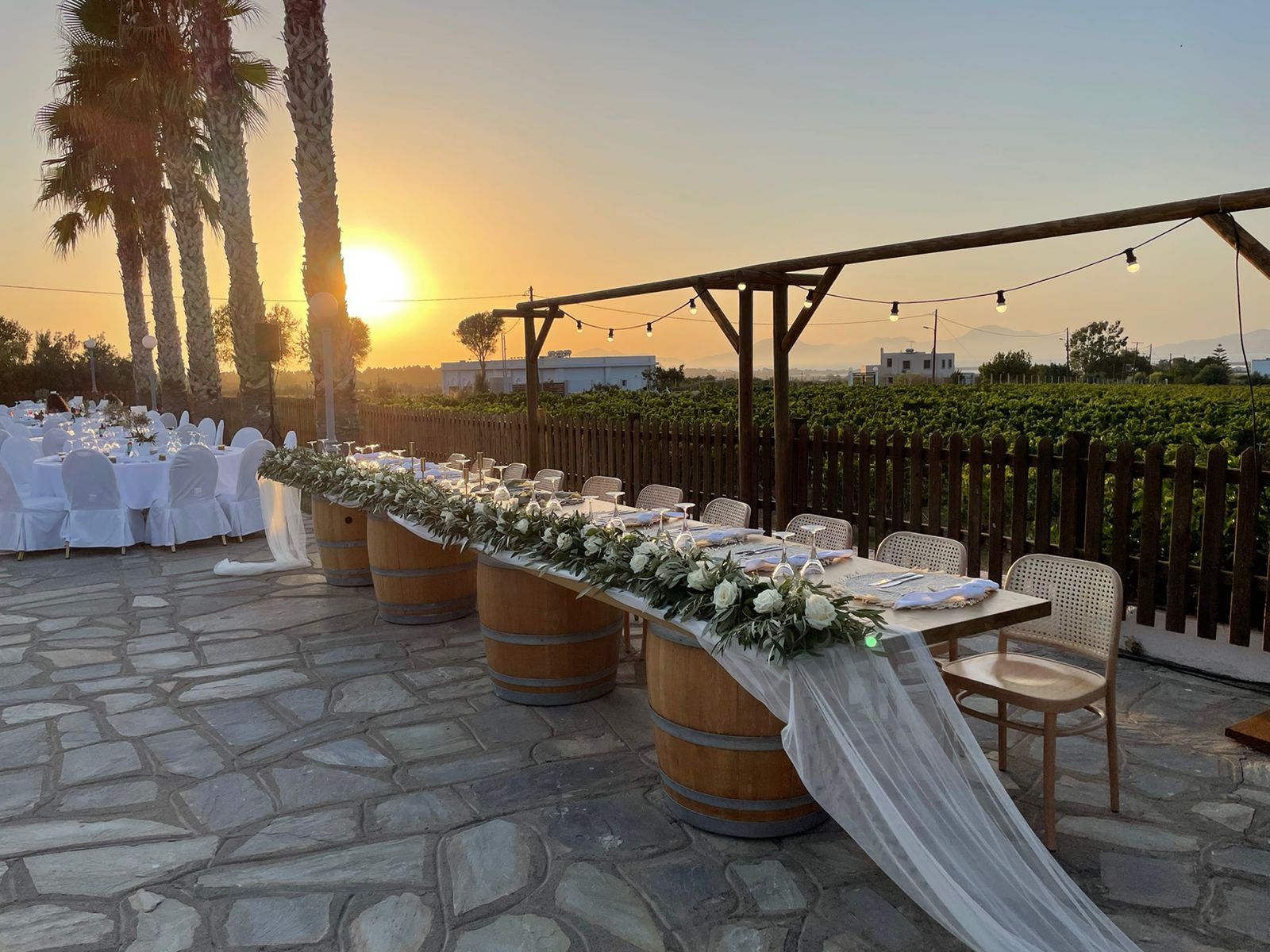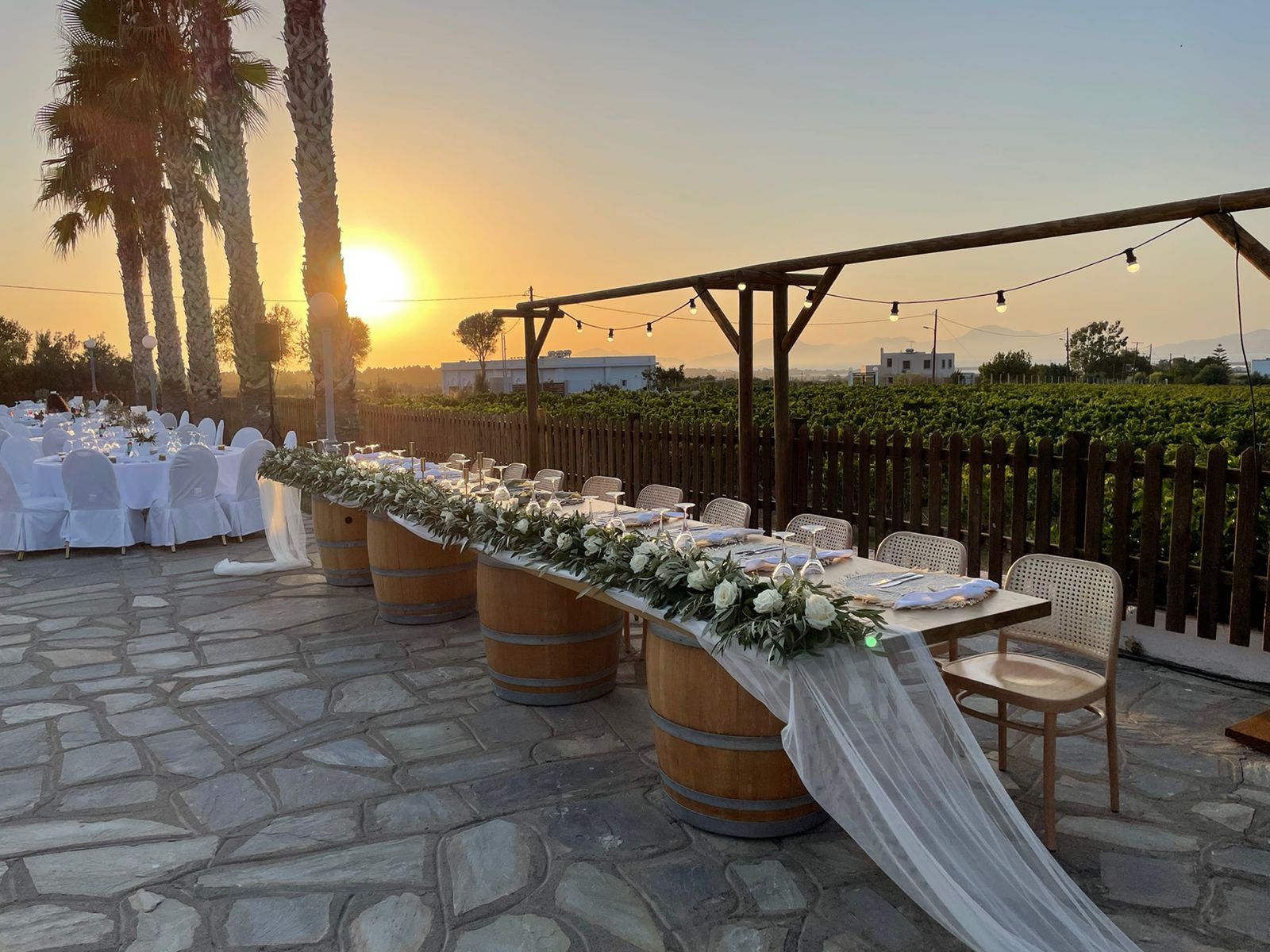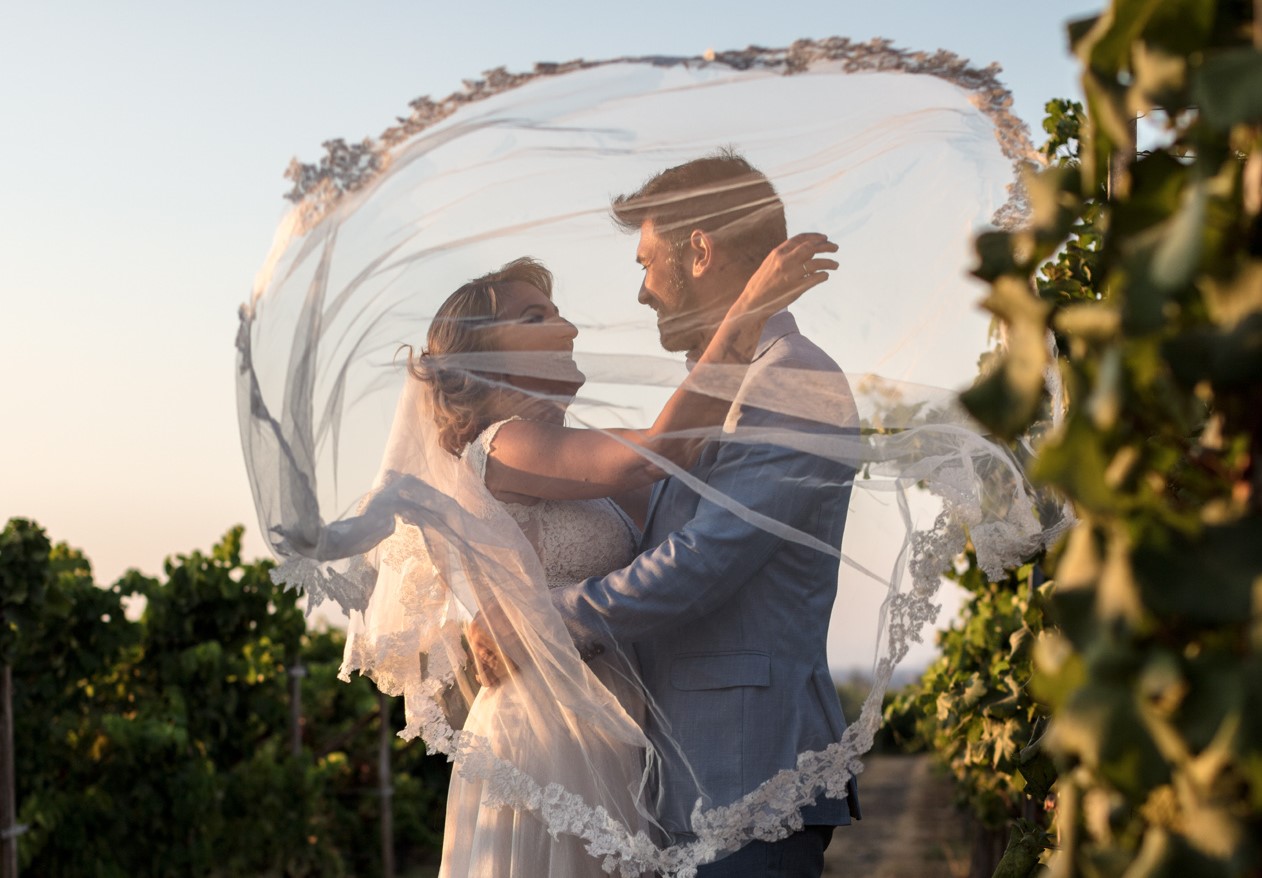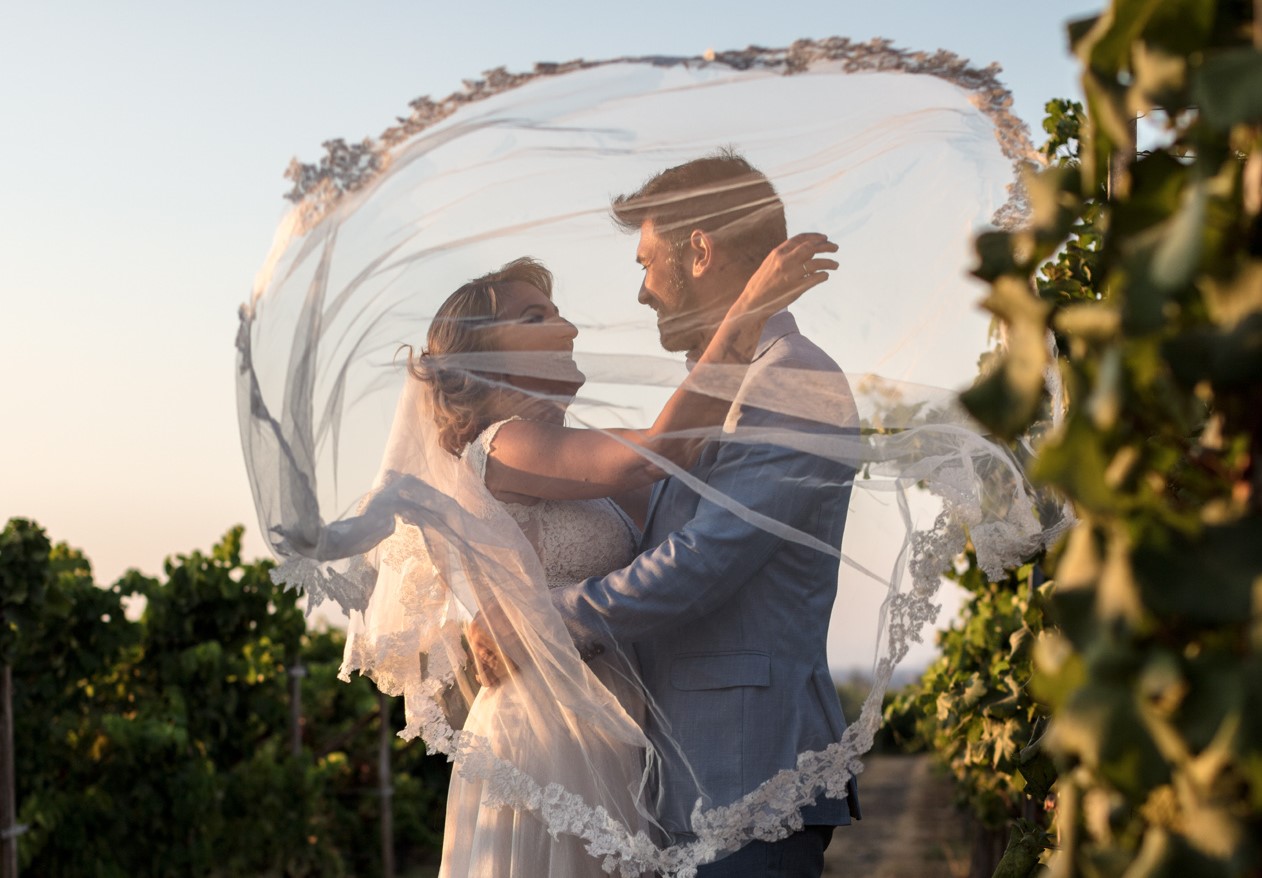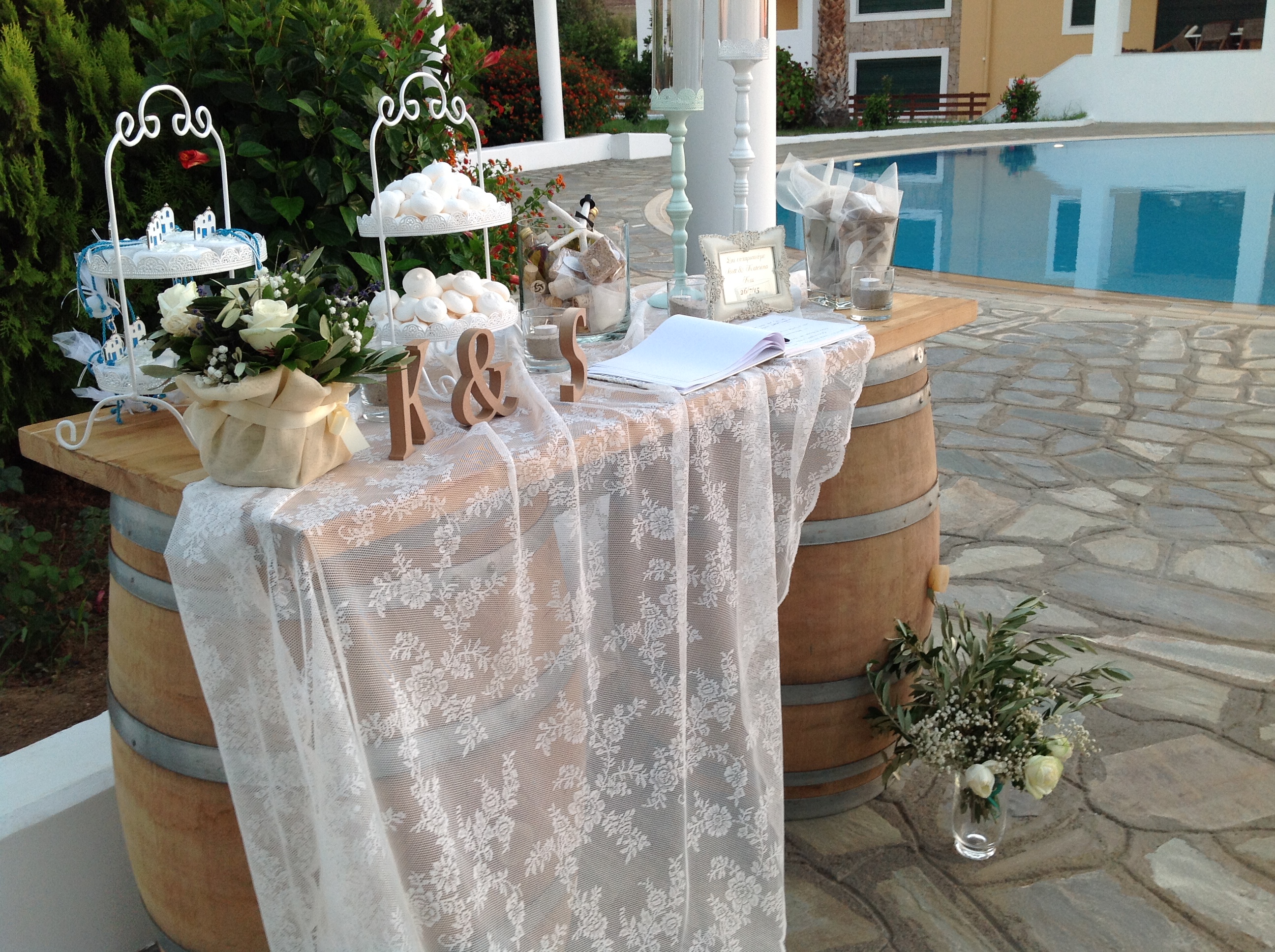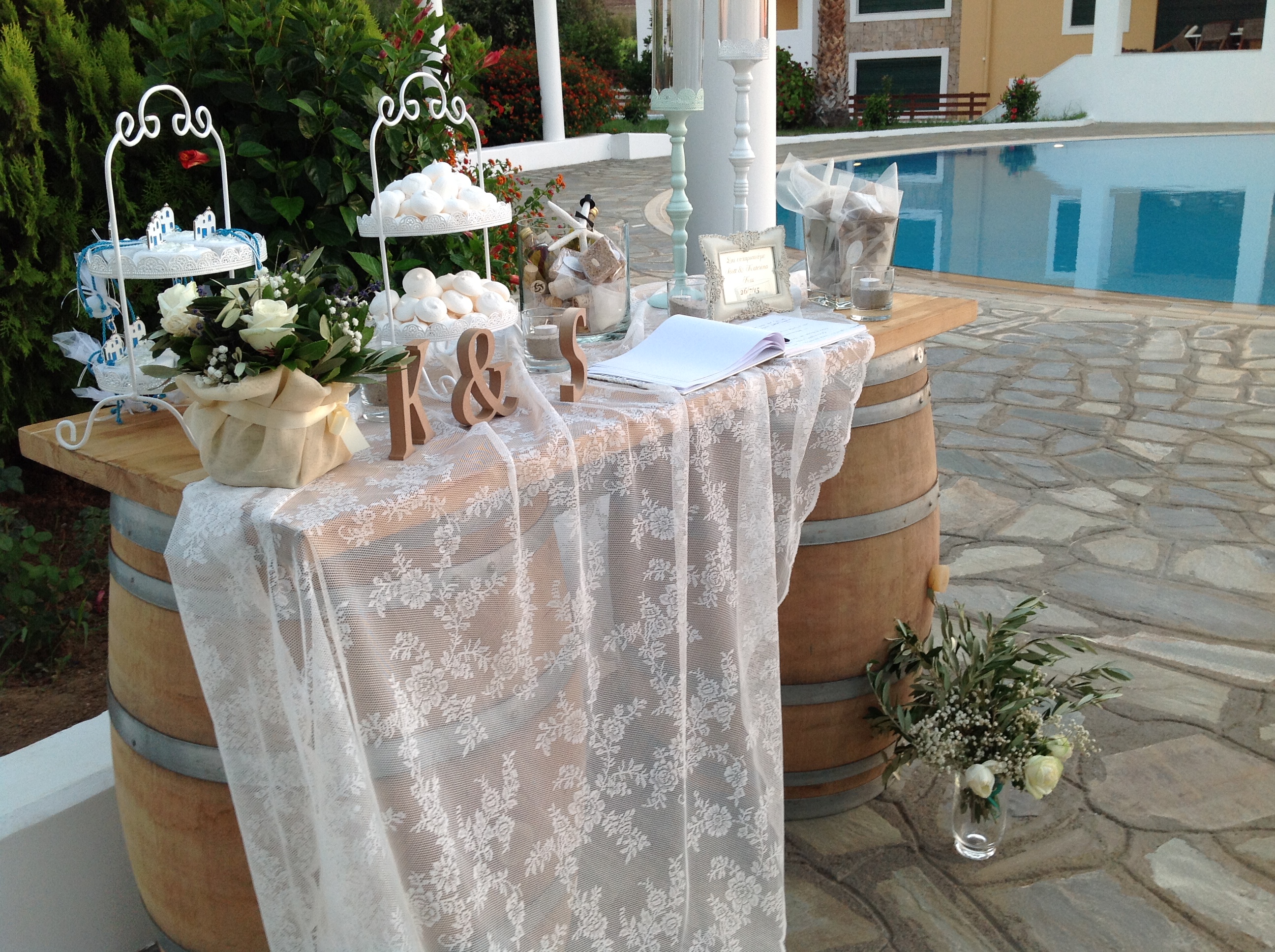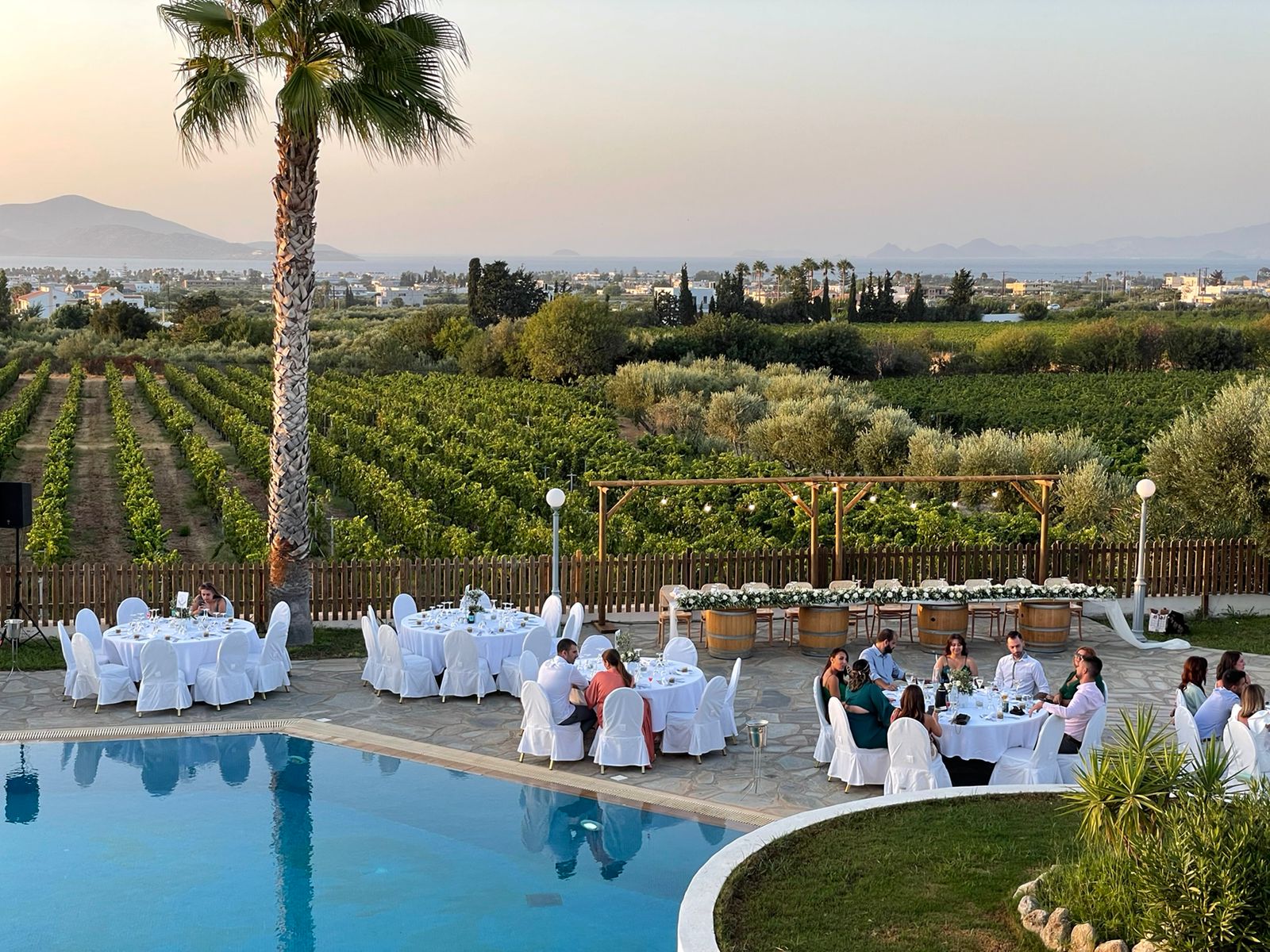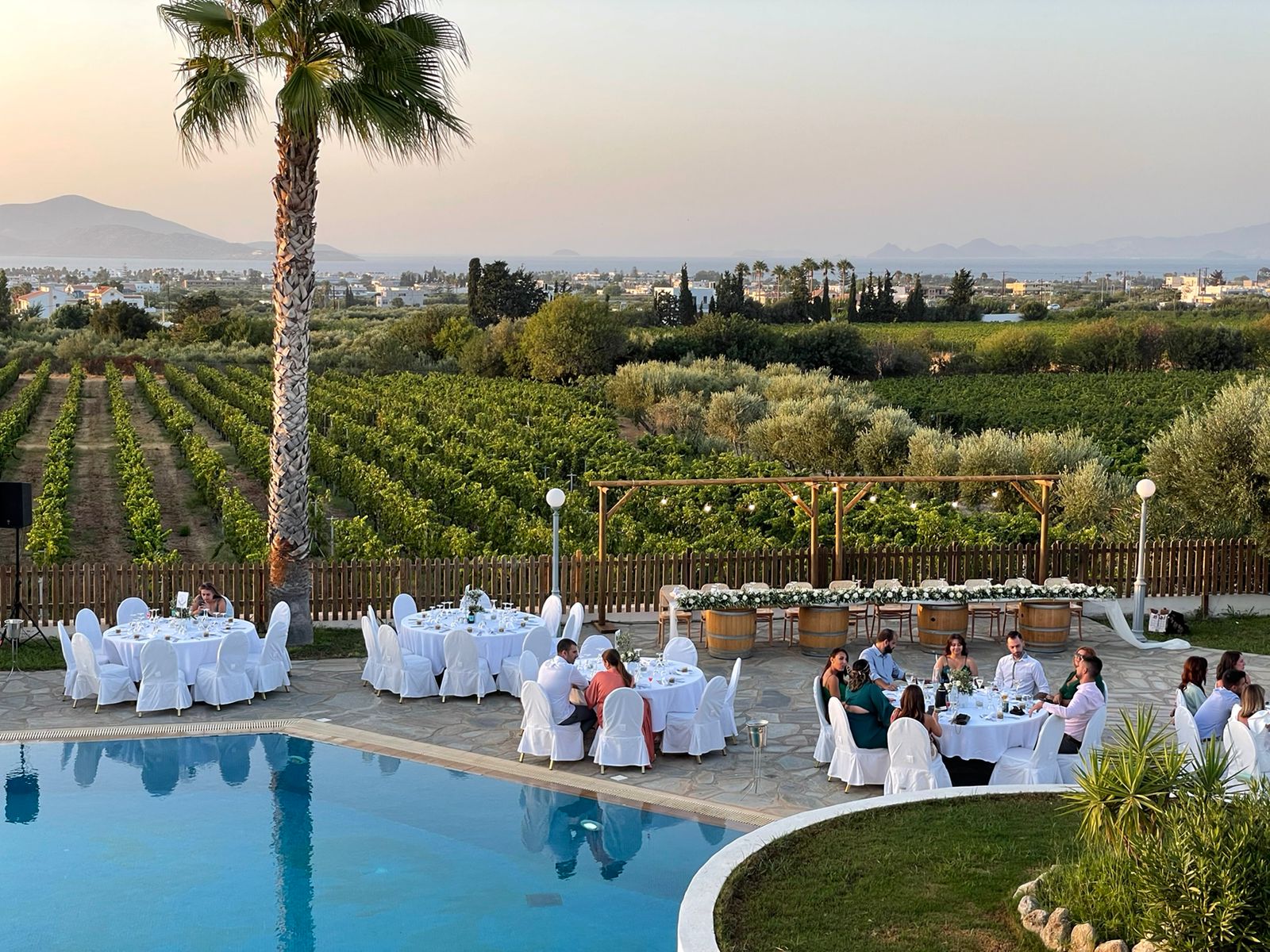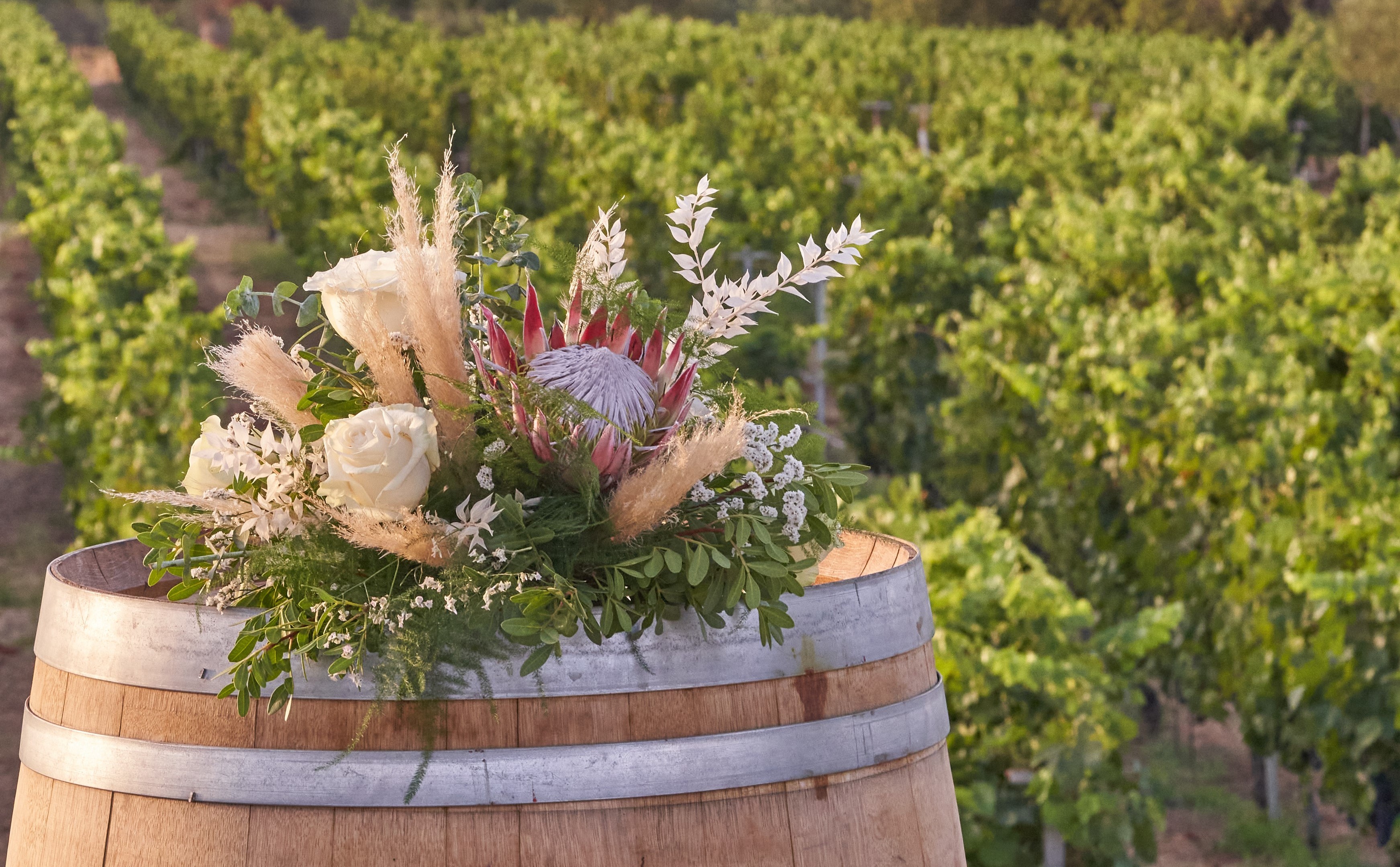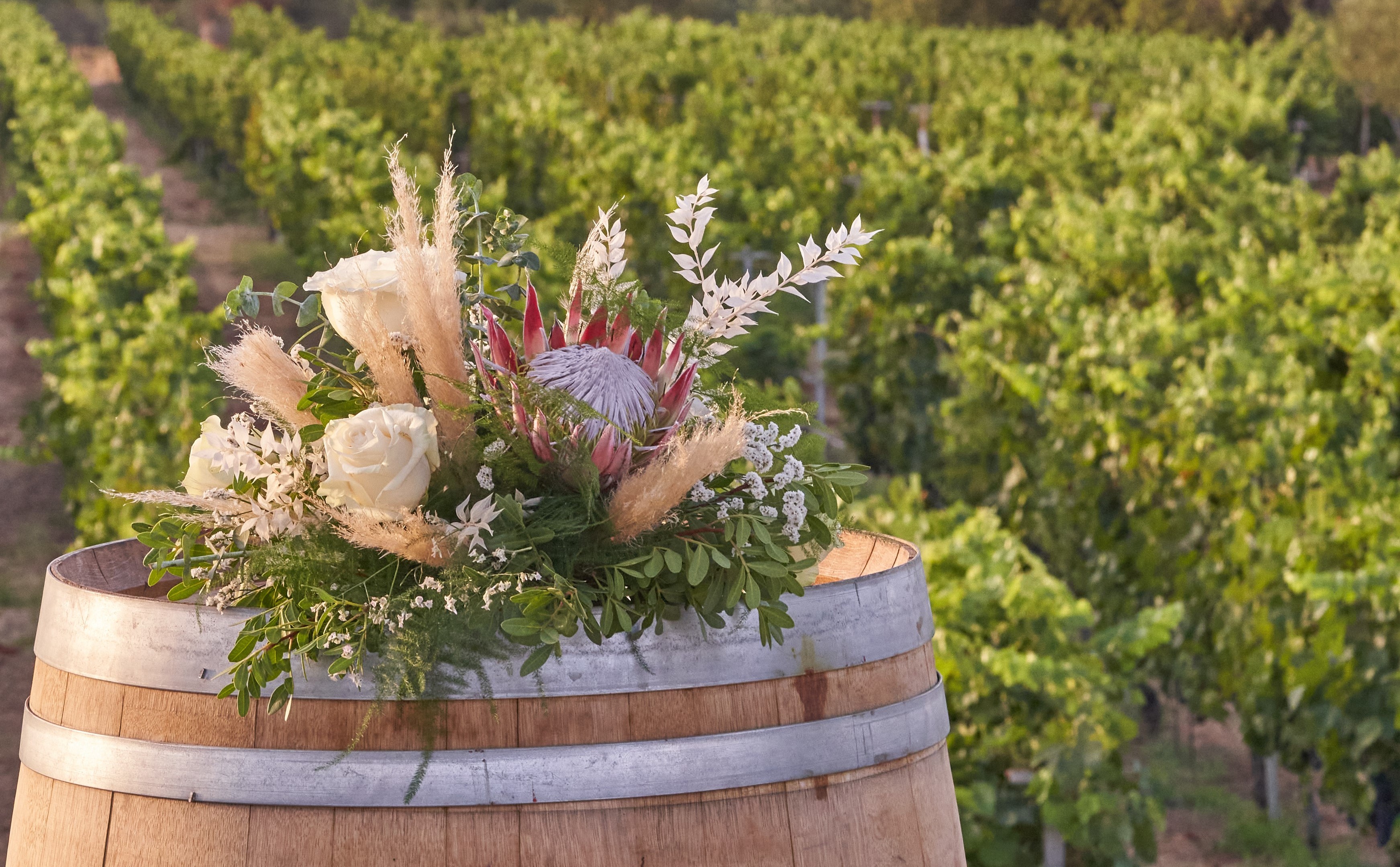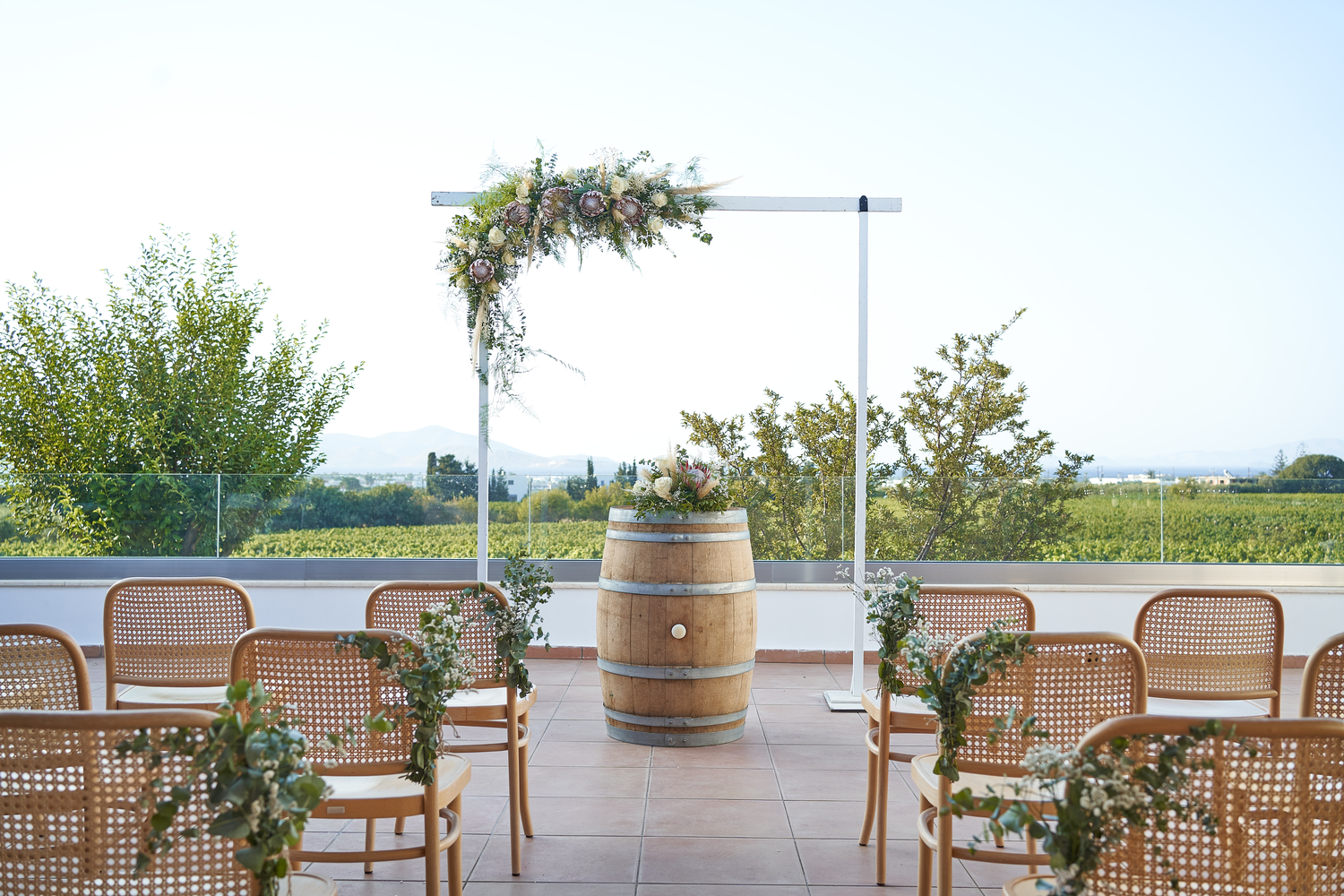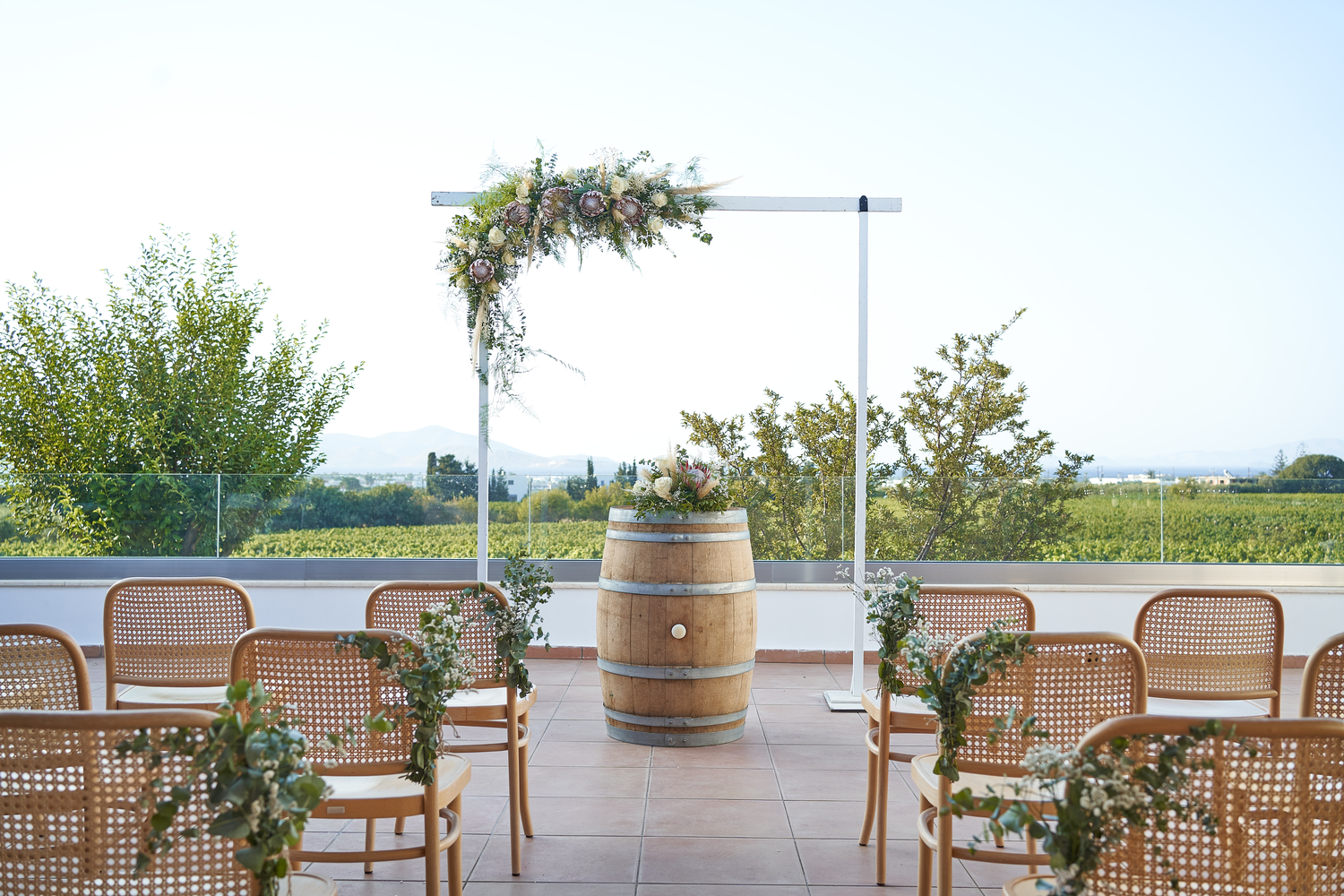 Book your Wedding Date
Facilities:

Bathrobe & Slippers

Beauty services

Body treatments

Car rental

Coffee/tea facilities

Couples massage

Free parking

Free WiFi

Garden

Massage

Mini Bar

Room Service
A winery makes for an unforgettable wedding venue... Set between the foothills of Mt.Dikaios and the Aegean Sea, Κtima Akrani Winery is a unique location to make your celebration authentic and memorable, by creating an amazing setting that combines the blue of the sea with the green of the earth. As the sun sets in front of your eyes on this important day of yours, it paints the sky with a fairytale orange colour. What more is there to ask for?

With us at the winery it's not only an event but an experience! So let us help you set up an experience full of memories that will last you a lifetime.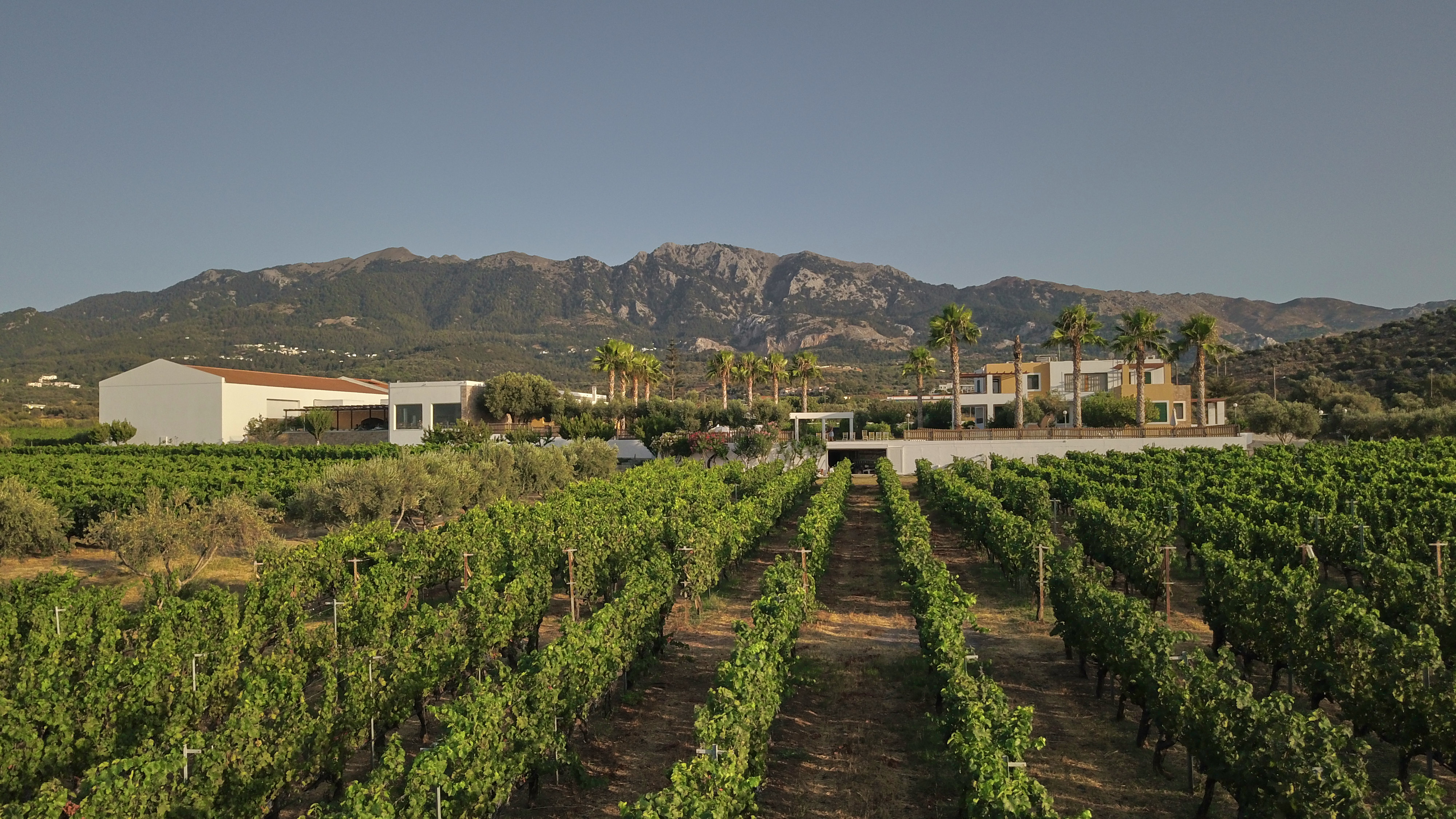 Ceremony venue

Around the pool or amongst the rows of vines and the grove of olive trees, this is the perfect setting in which to have your ceremony! We aim to make your event remarkable, with unparalleled attention to detail. Get married under a beautiful gazebo with white curtains and wild real flowers showering your moments, while your guest are comfortably sitted in front of you. End the ceremony with harmonious music playing, while four white laterns fly into the sky, creating a instant like no other. Just imagine it, and we can make it true!

For some ideas and suggestions about decorating your ceremony, you can check our Decoration Proposals Brochure.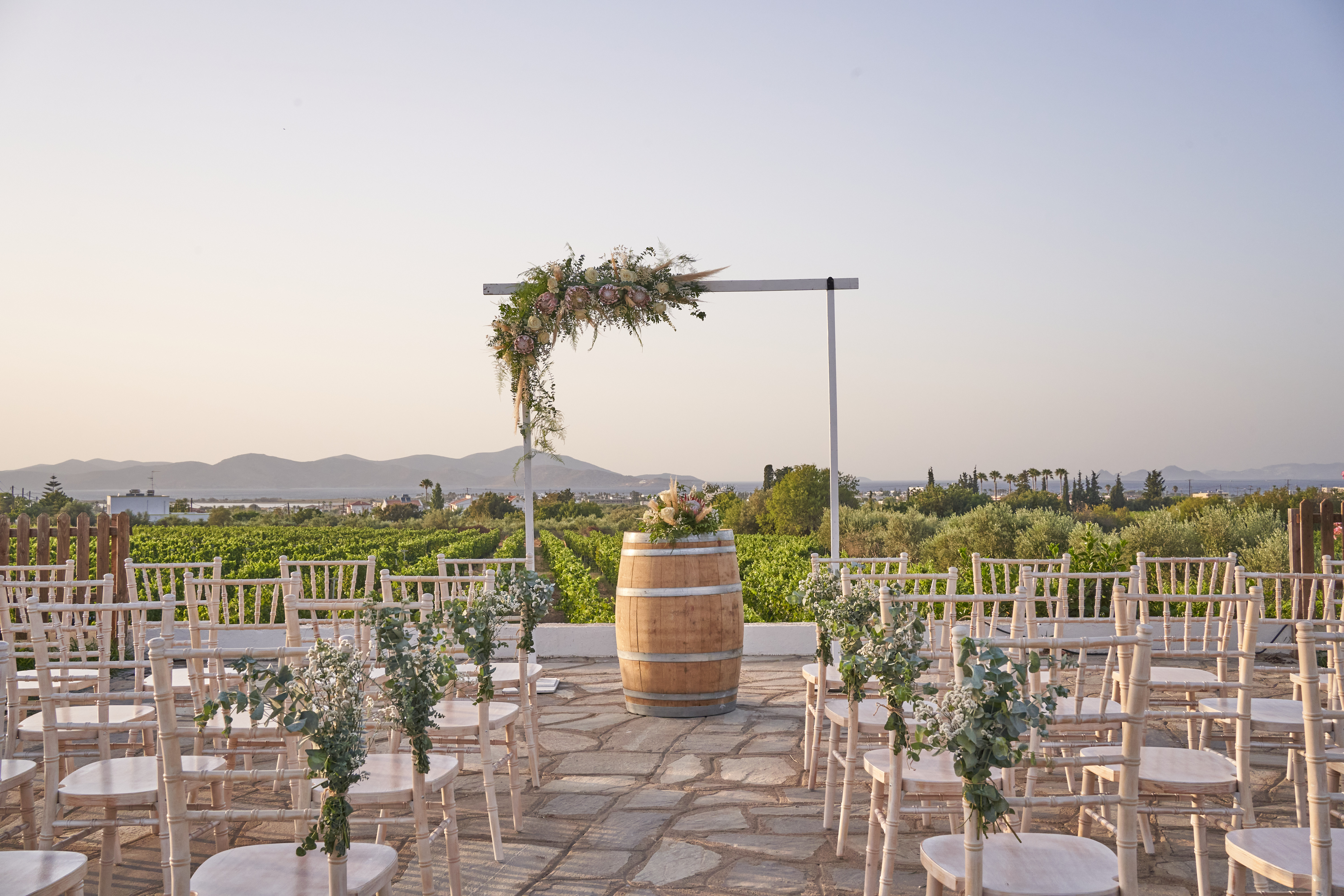 Banqueting venue

The impeccable architecture and beauty of the area along with the favourable position of the winery and the excellent amenities that we offer, these are the key
ingredients for an amazing banqueting venue, to celebrate your wedding after the ceremony! End your magical night with great food, amazing wines and traditional desserts. Dance all night under the stars to the music of your sellection... and where does all this happen?
Our Winery offers a selection of areas for your banqueting event. Around the pool our maximum capacity is 450 guests seated. The veranda (vineyard view) can accommodate 120 guests seated. The interior winetasting area that can accommodate 80 guests seated, and last but certainly not least, there is the beautiful cellar area that houses 30 guests seated.
For more technical details and suggestions about the banqueting venues, you can check our
Wedding Brochure
.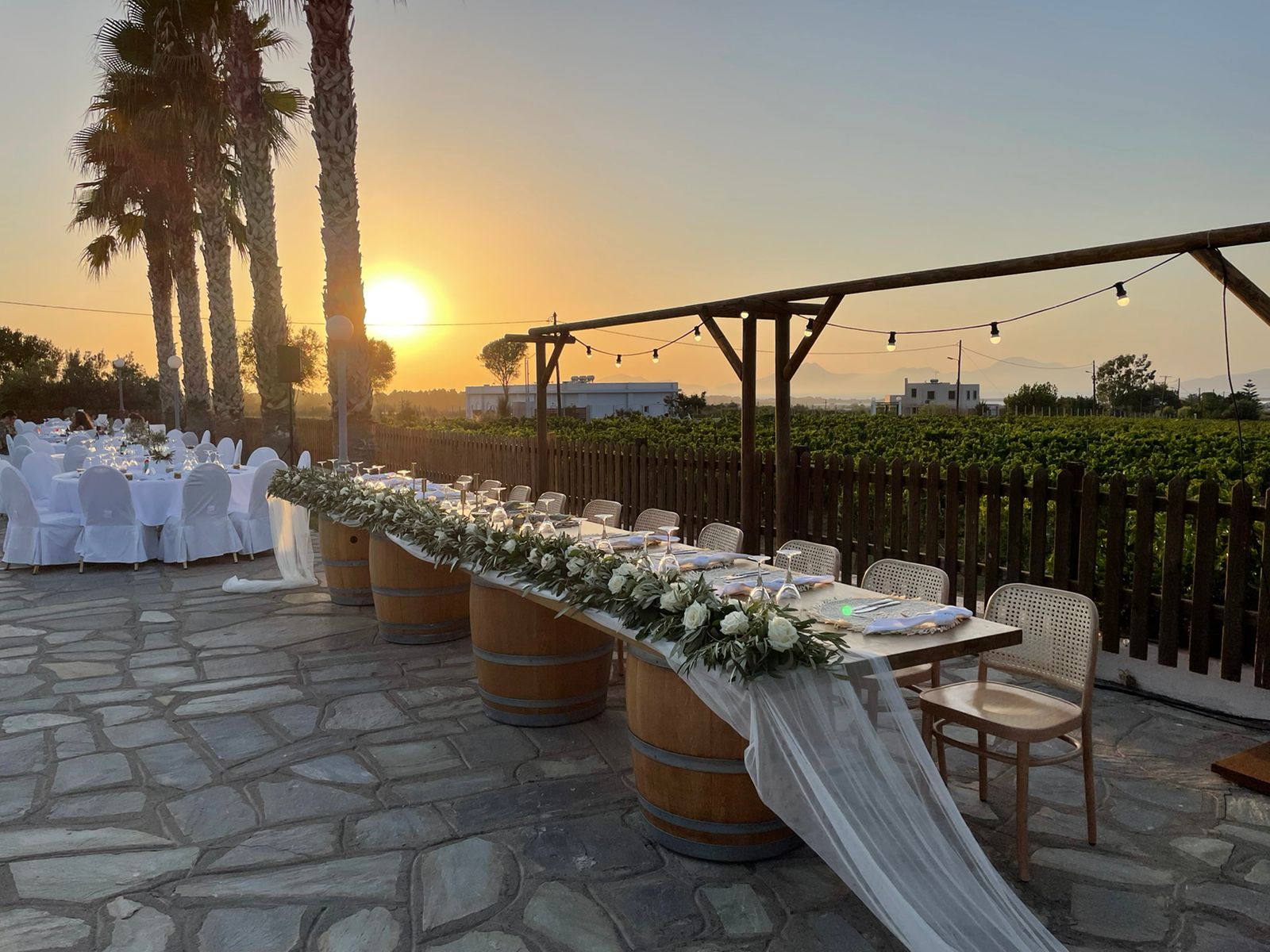 How are venue fees settled when booking via BookYourWeddingDay.com?

If your travel agent makes the booking, the venue fee may be included in your package.
If you book online yourself, contact the hotel/venue as soon as you receive your booking confirmation to settle the required venue fee.