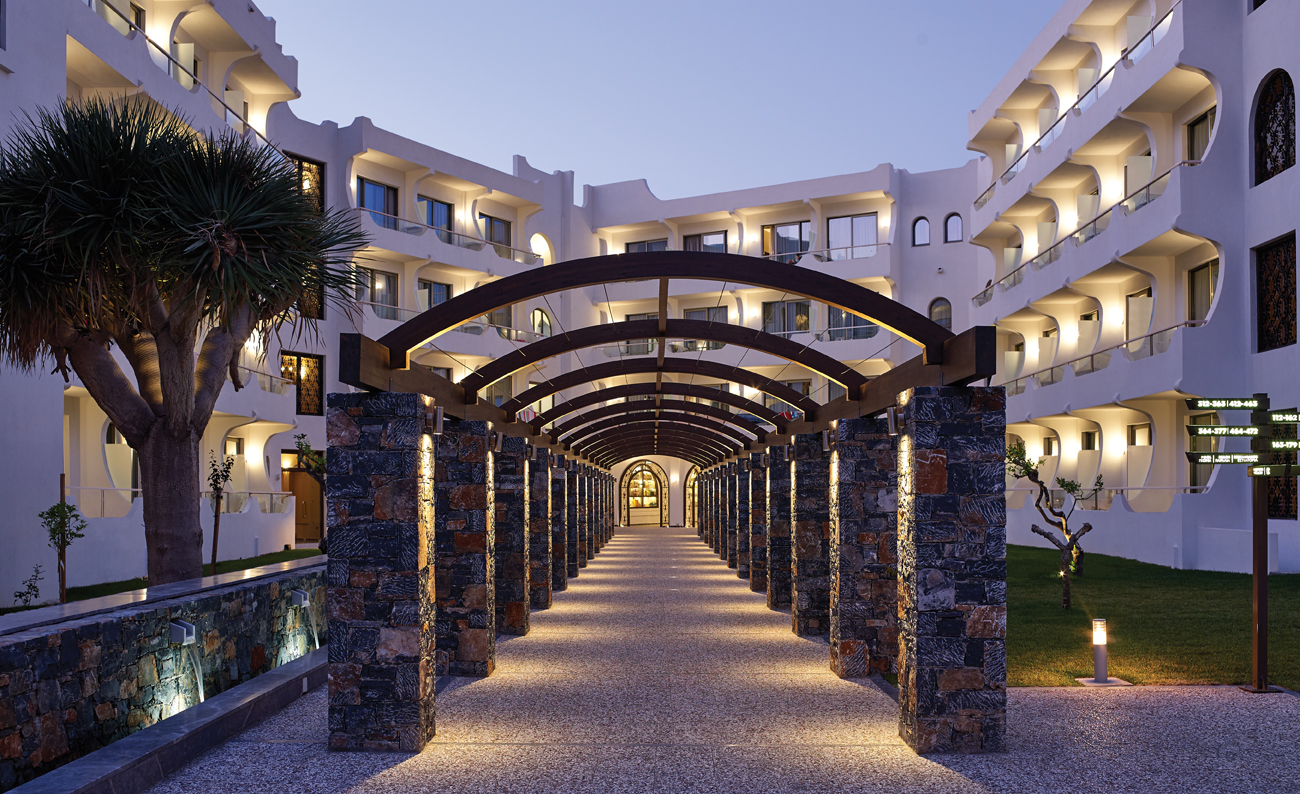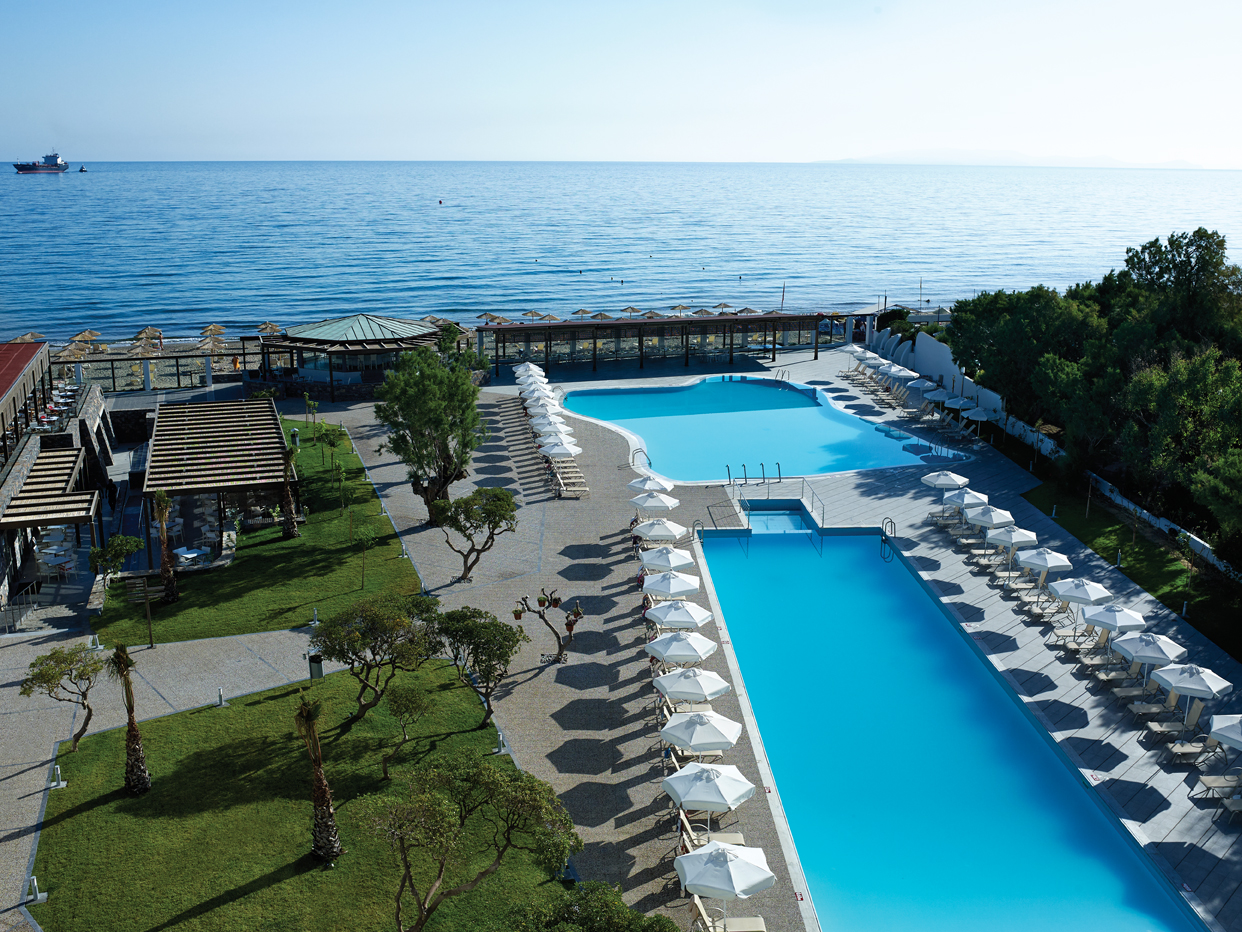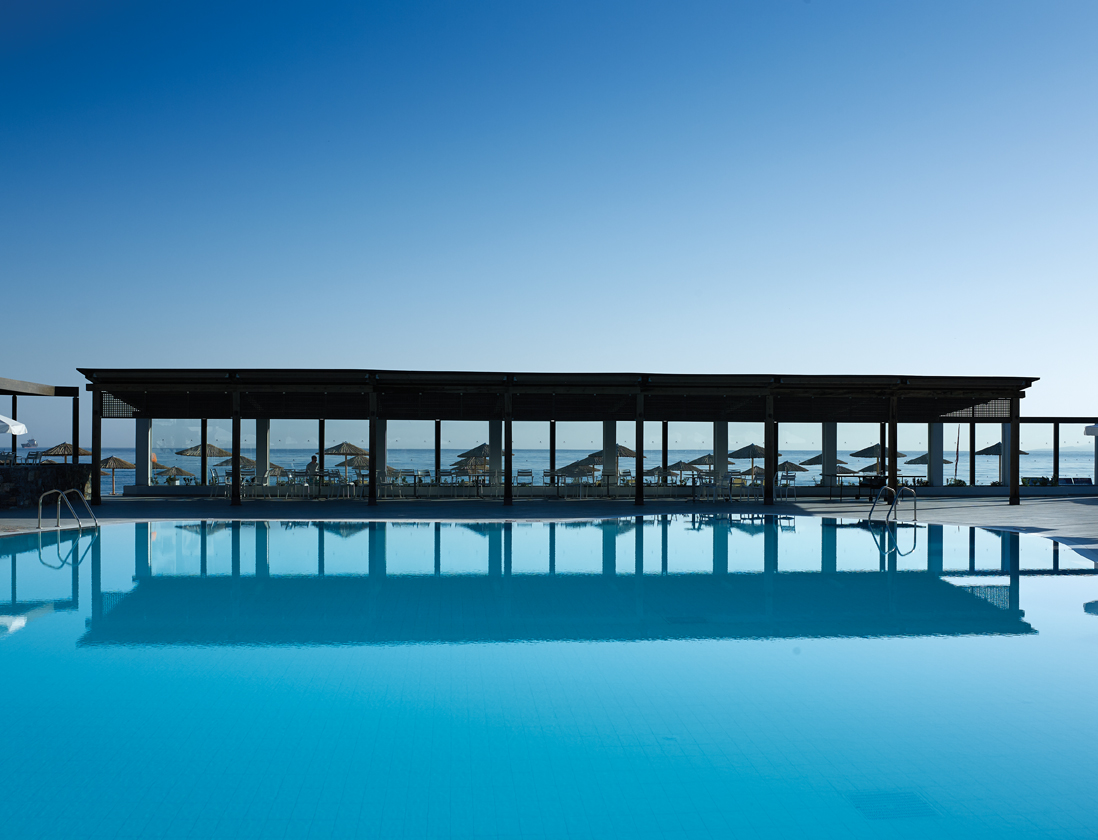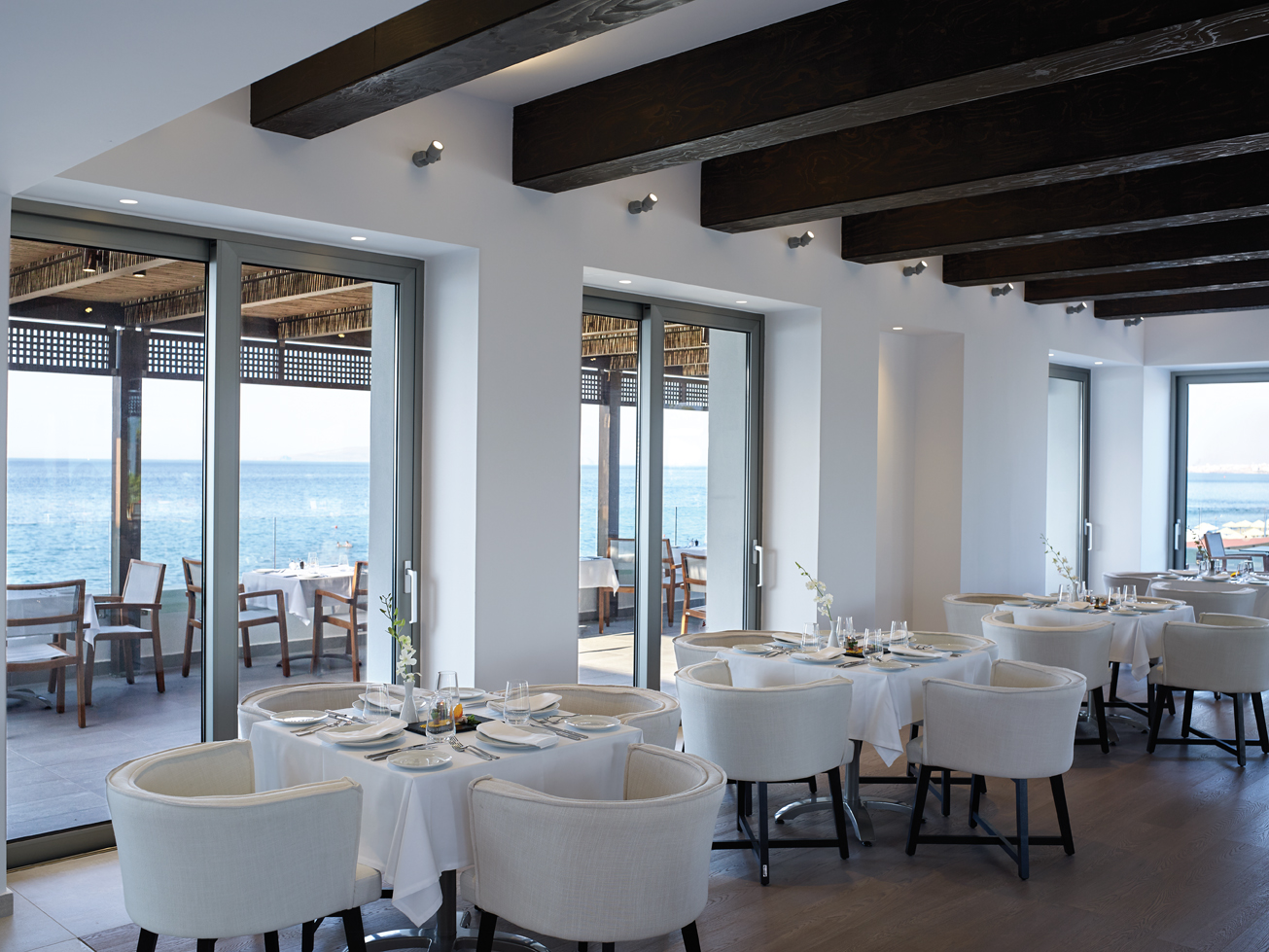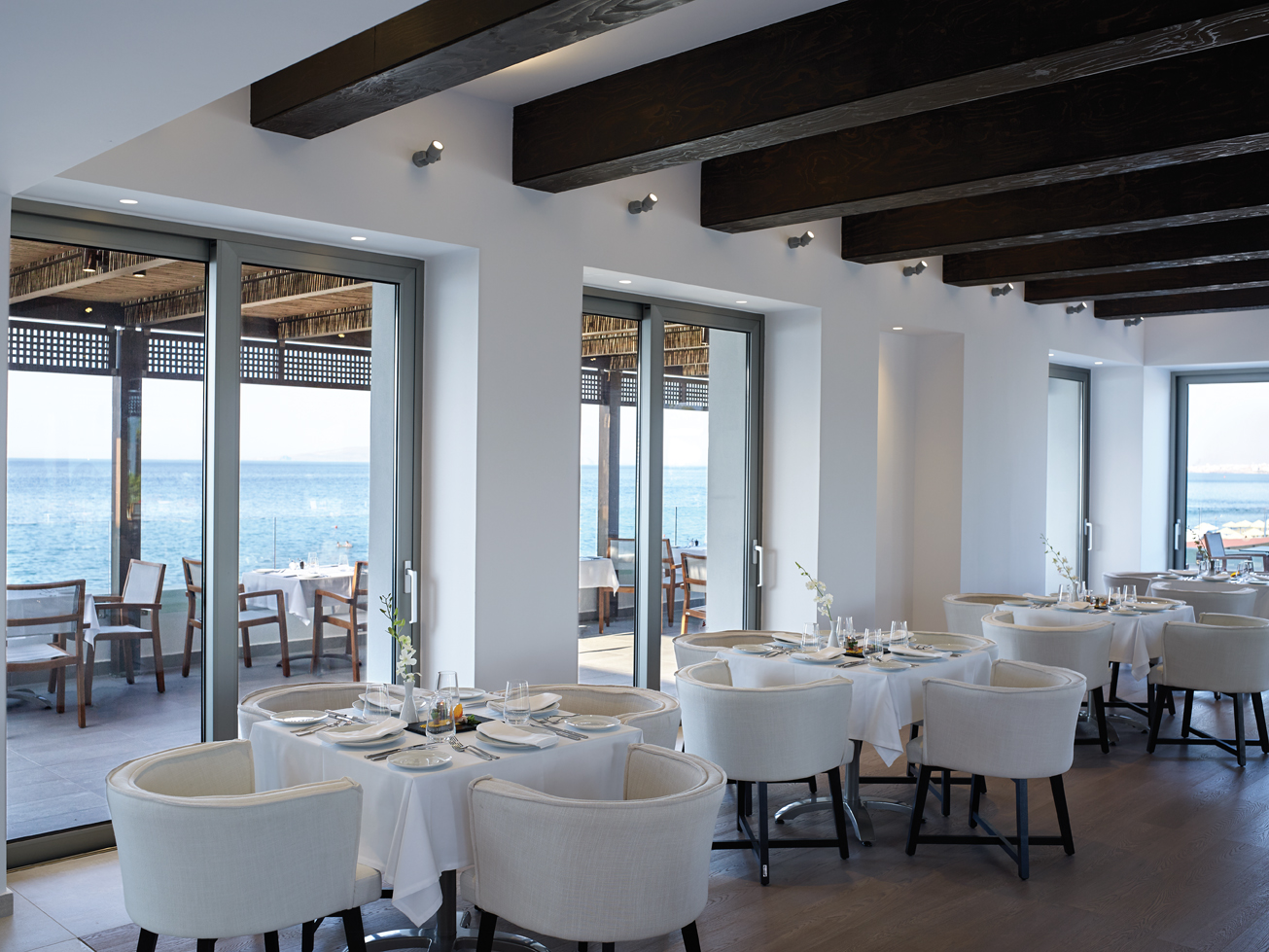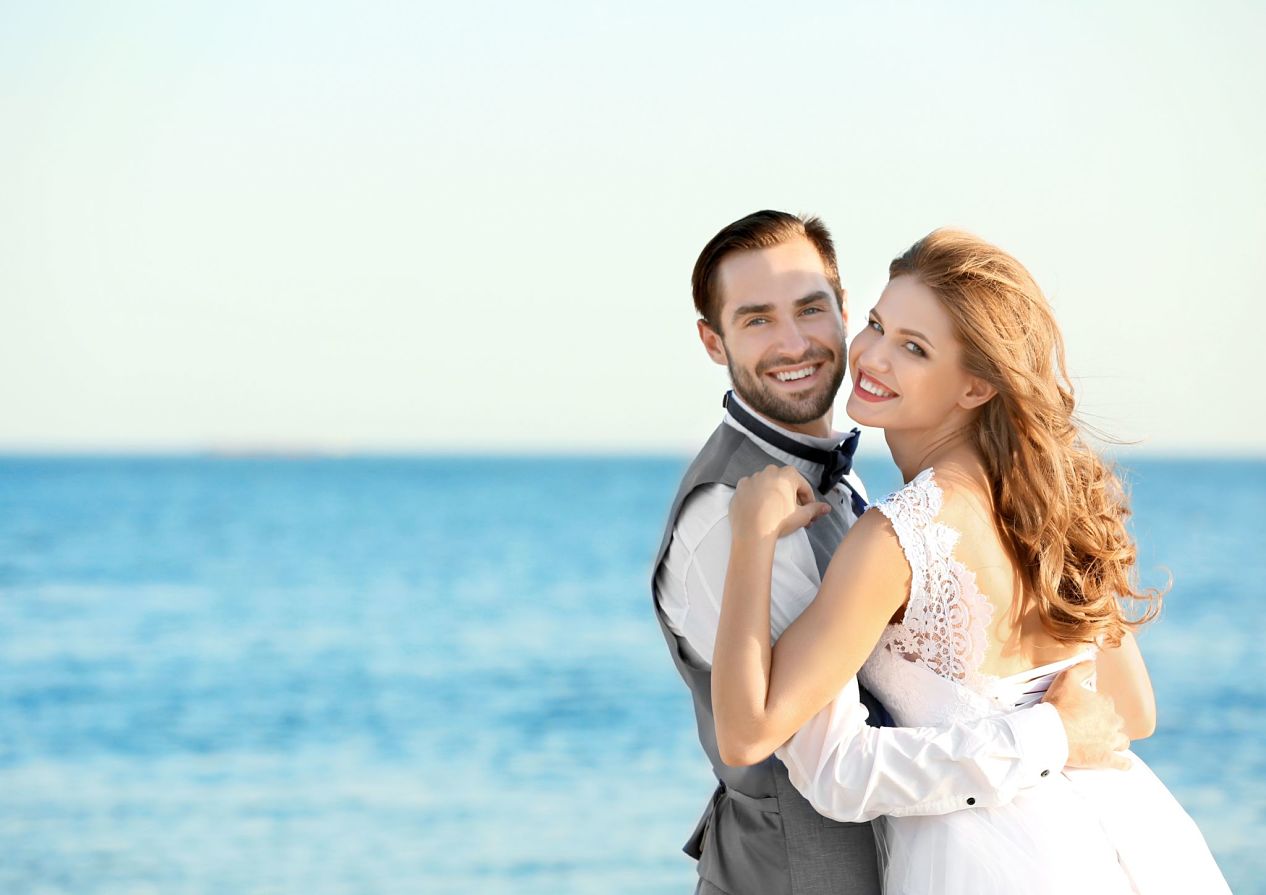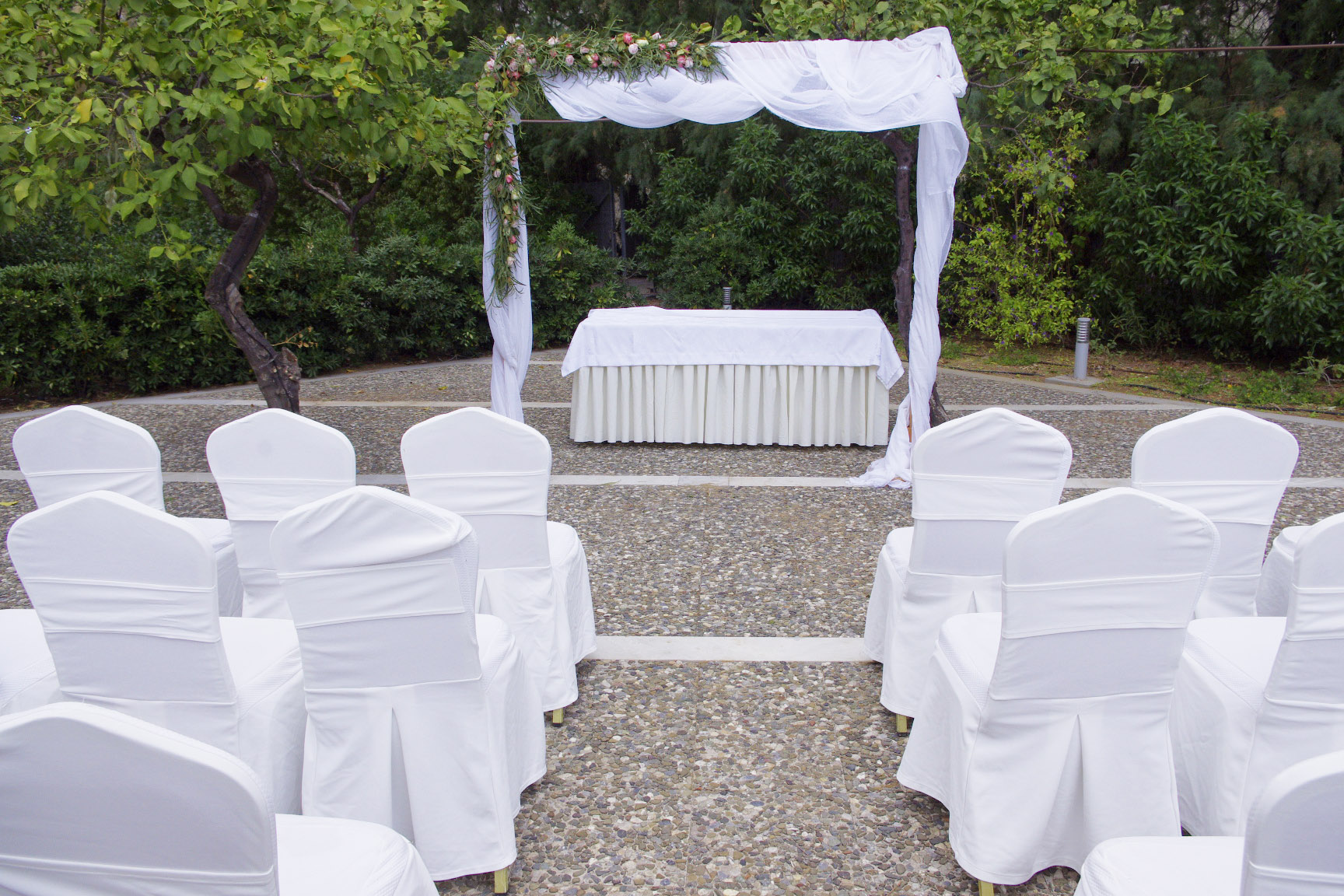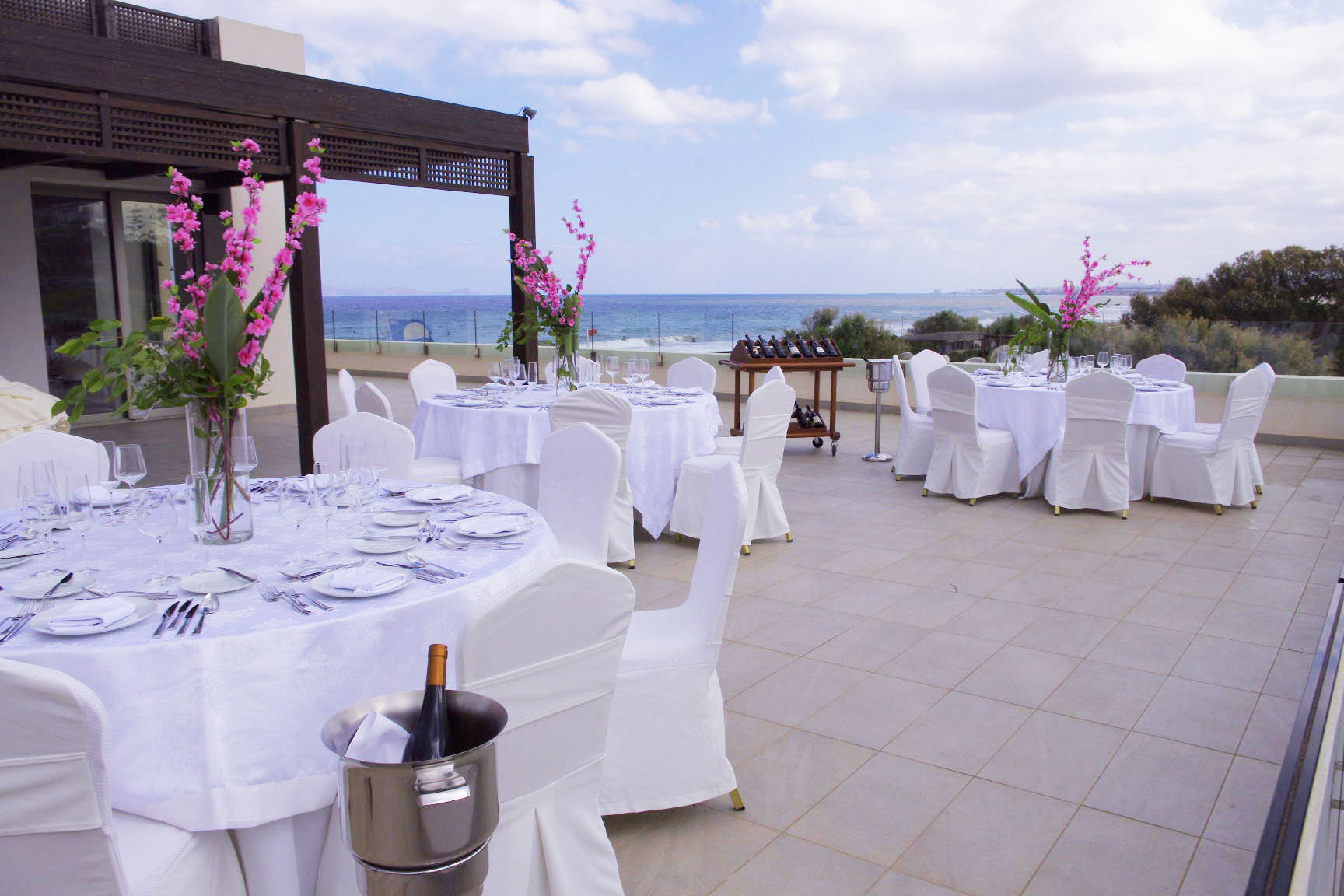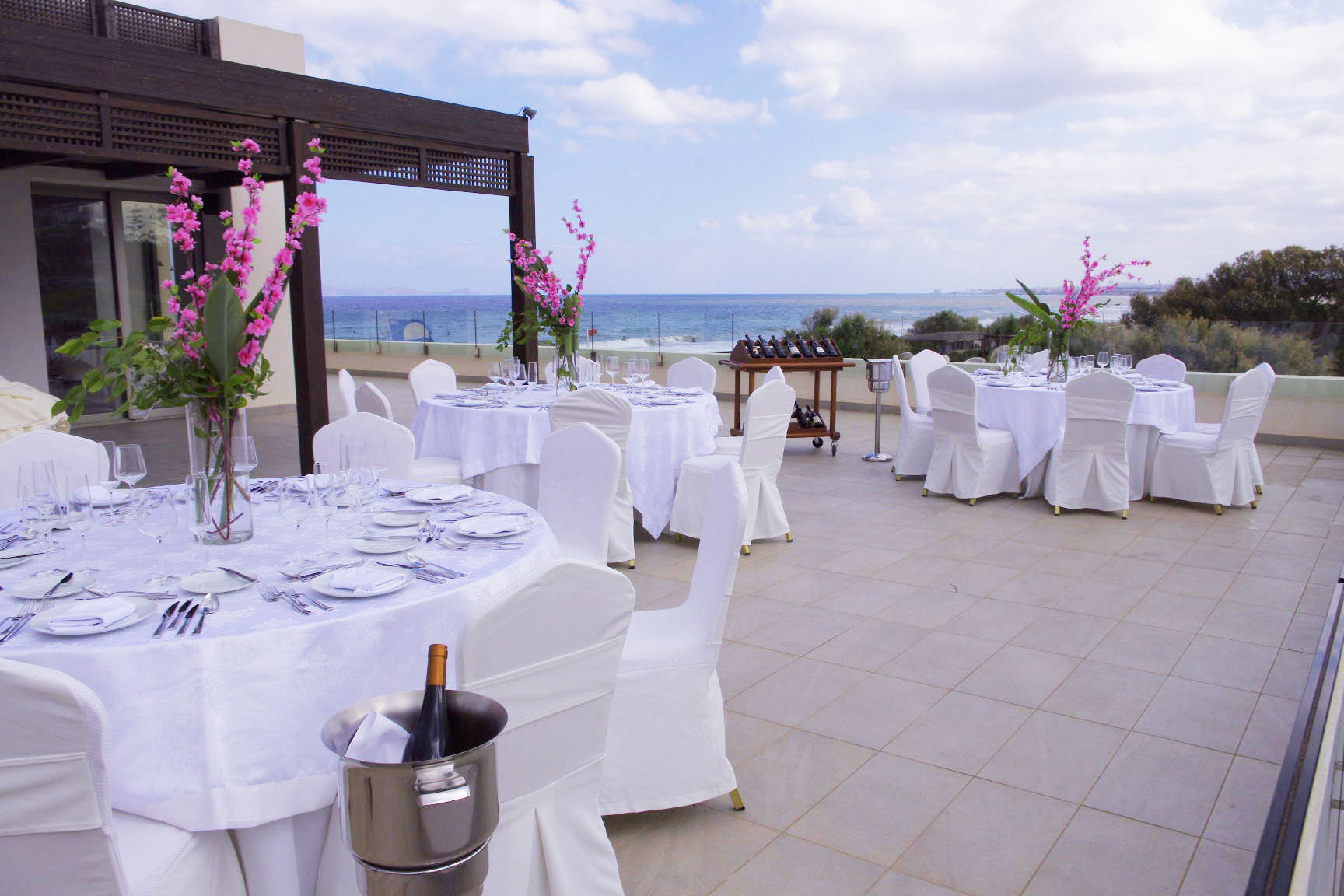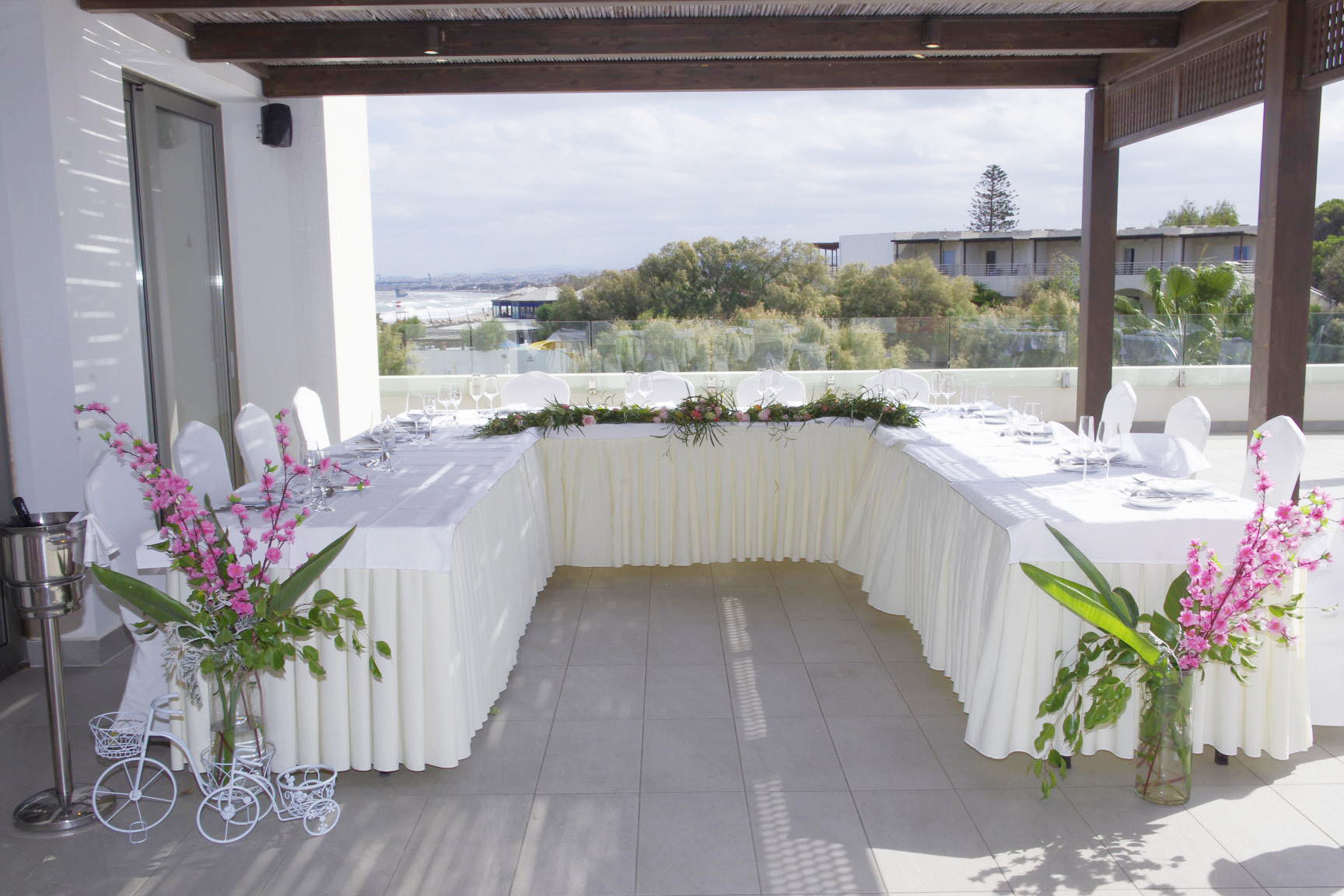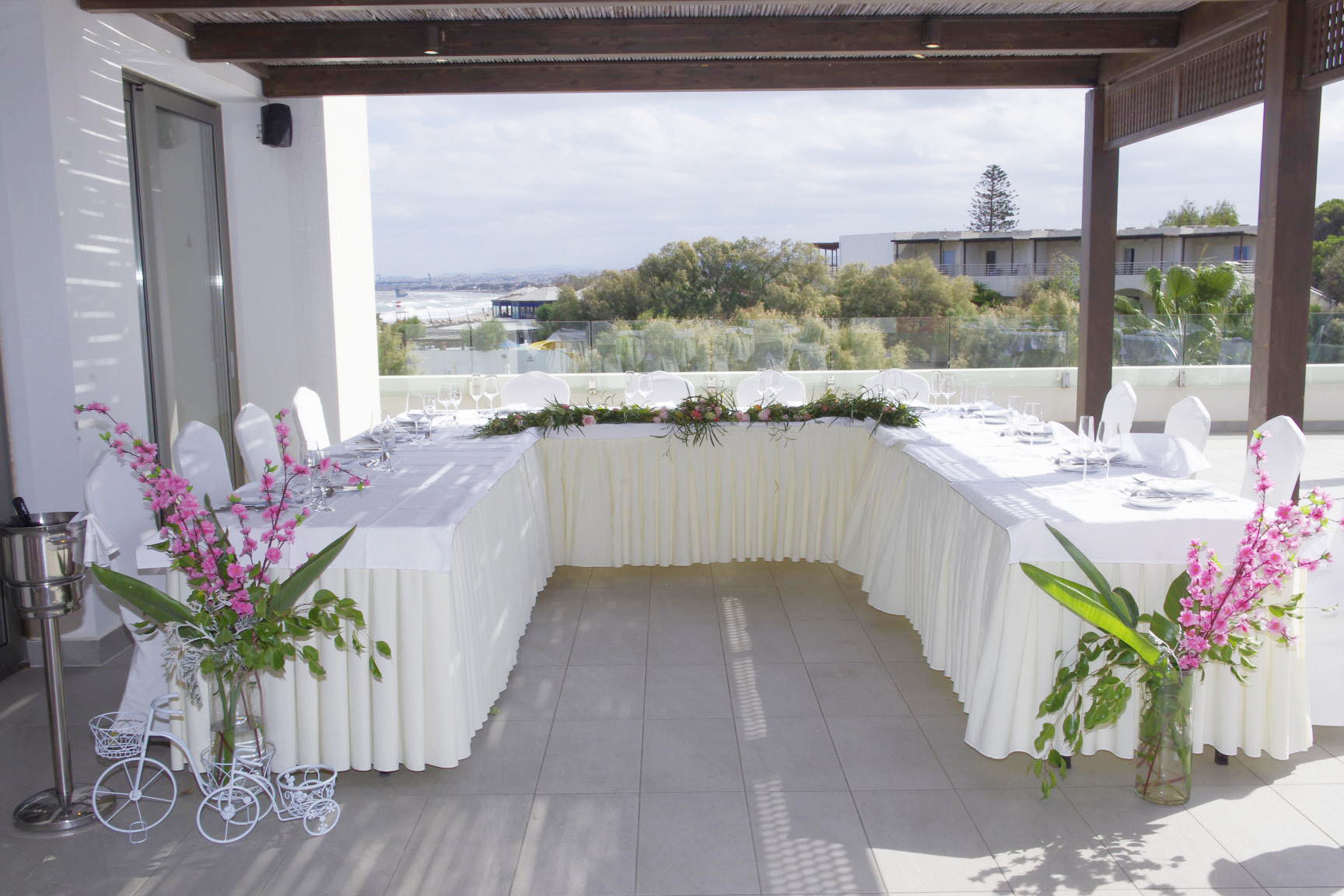 Book your Wedding Date
Facilities:

All inclusive

Beachfront

Beauty services

Car rental

Coffee/tea facilities

Couples massage

Entertainment

Fitness centre

Free parking

Free WiFi

In-room safe

Kids' club

Massage

Mini Market on site

On-site waterpark

Outdoor swimming pool

Pool bar

Restaurant (à la carte)

Restaurant (buffet)
The Atlantica Akti Zeus is located on the beachfront of Amoudara in Crete and is ideal for both beach and pool lovers. The stylish rooms create a great base and the onsite waterpark is a haven for thrill seekers. With the beautiful views over the Aegean Sea, you're sure to create a wedding album that you'll never want to put down.

Please note: You must be in resort at least 4 working days (excluding arrival date, bank holidays and weekends) before your wedding date and 2 working days (excluding departure date , bank holidays and weekends) after your ceremony. The date you choose will be the date of your ceremony at the hotel, your appointment at the registry office will be a couple of days before. For symbolic renewal of vows ceremony you must be in resort at least 2 working days (excluding arrival date, bank holidays and weekends) before your ceremony date.
Ceremony venue

Semeli Wine Bar Garden
Gardens have a way of nourishing your soul. Maybe it's the floral scents in the air, the sight of blooming Gardenias, Lantanas, Hibiscus and lemon tree blossoms or the soothing sounds from the rustle of the Eucalyptus leaves. This venue can host up to 50 people.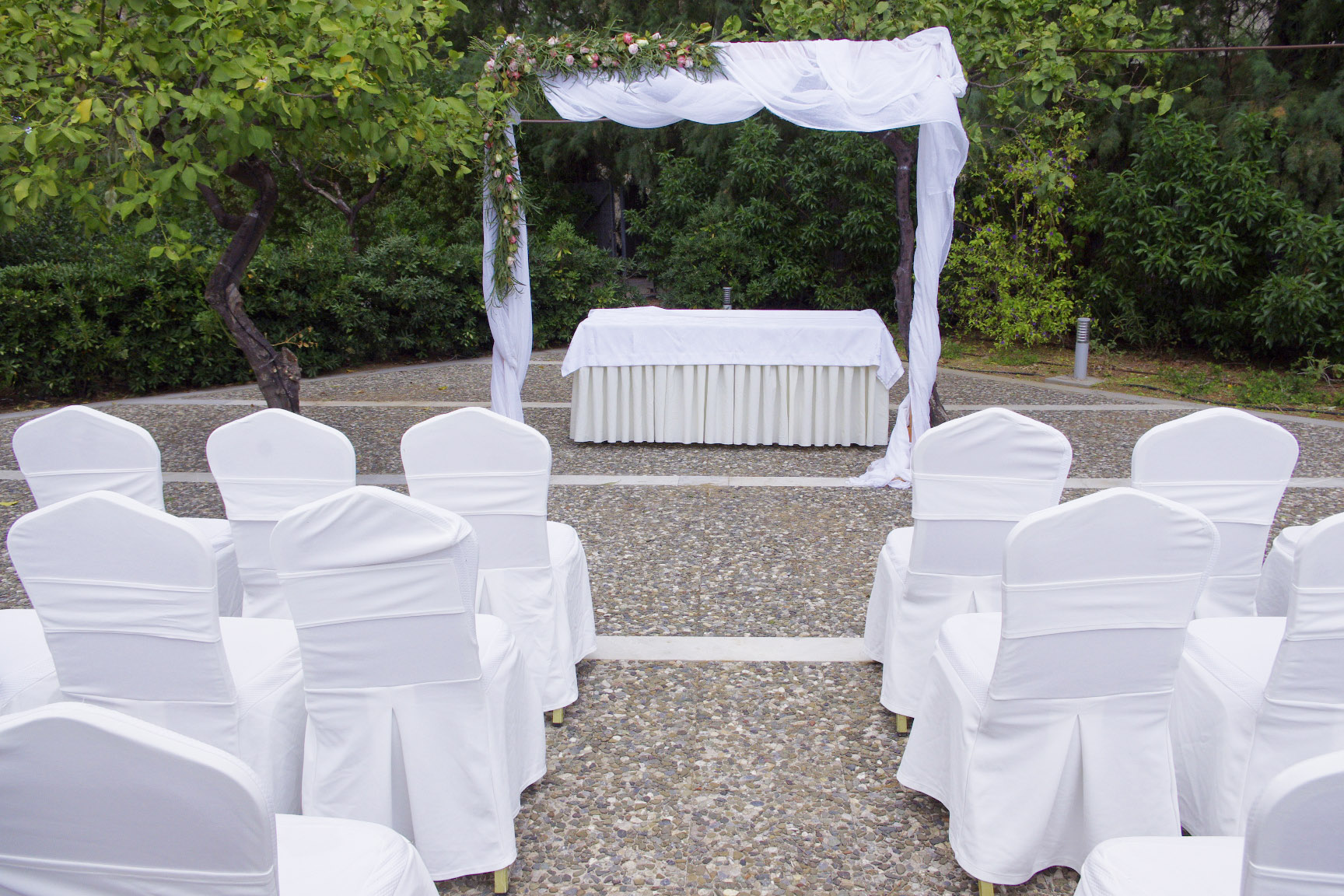 Sea View Terrace Venue
Walking down the aisle, you'll be greeted with the blues of the sky merging in to the blues of the sea. A private terrace, looking out over the Aegean Sea, this venue can host up to 50 people.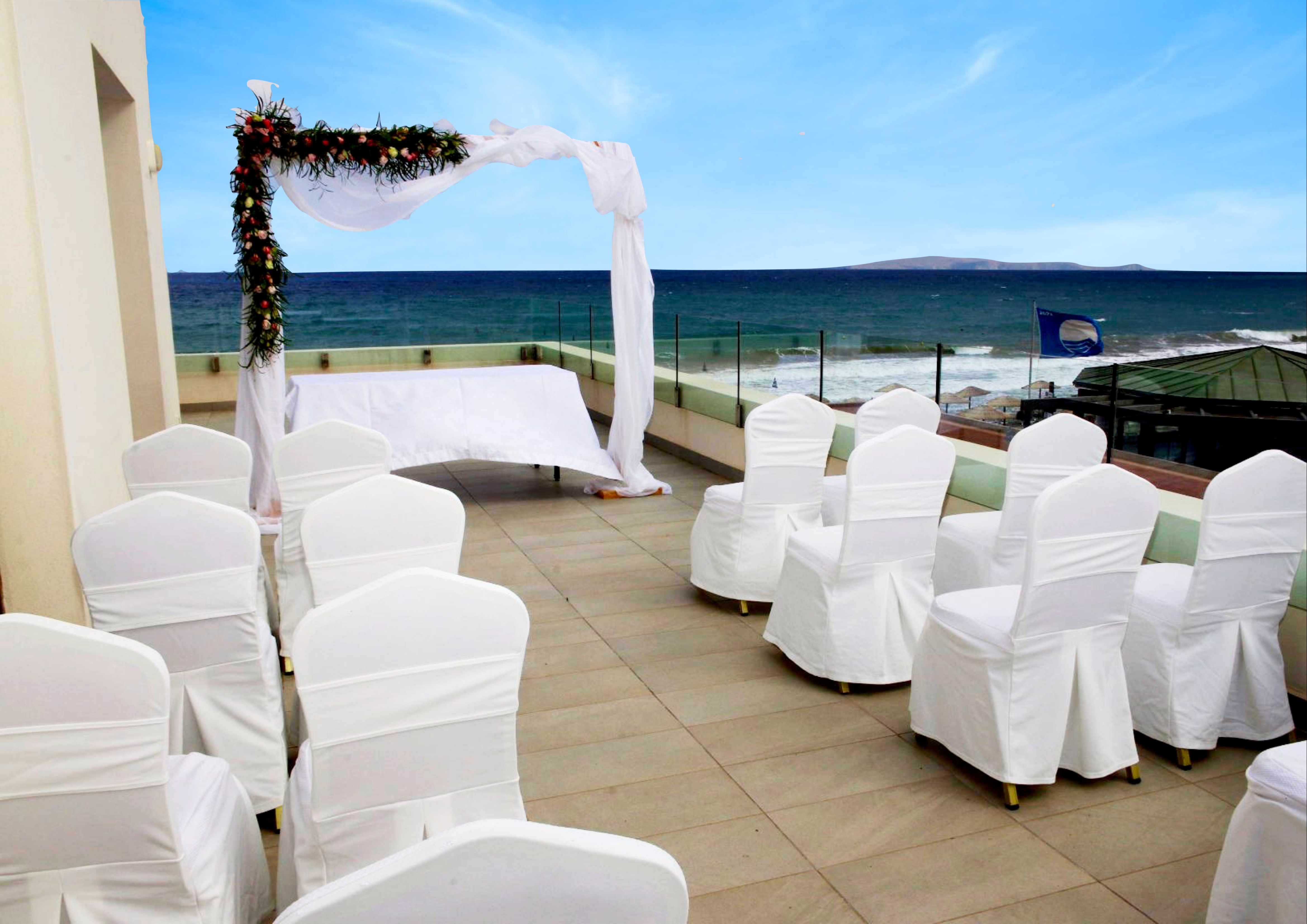 Banqueting venue

If it's a formal sit down meal with a place to make speeches or something less formal like an open cocktail reception for you and your guests to enjoy, we offer both private and non-private options.

Our personalised service will ensure your day is treated with care from the minute you make your first contact with us right through until you're celebrating the moment you tied the knot. If you are not sure what to expect from your wedding day or have everything sorted in your diary, your dedicated wedding planner can offer recommendations or simply put all of your plans in to practice. We pride ourselves in a dedicated and professional expert service, offering one wedding per day, leaving you relaxed to enjoy your moment.

To view our 2022 wedding brochure, please click here

How are venue fees settled when booking via BookYourWeddingDay.com?

If your travel agent makes the booking, the venue fee may be included in your package.
If you book online yourself, contact the hotel/venue as soon as you receive your booking confirmation to settle the required venue fee.