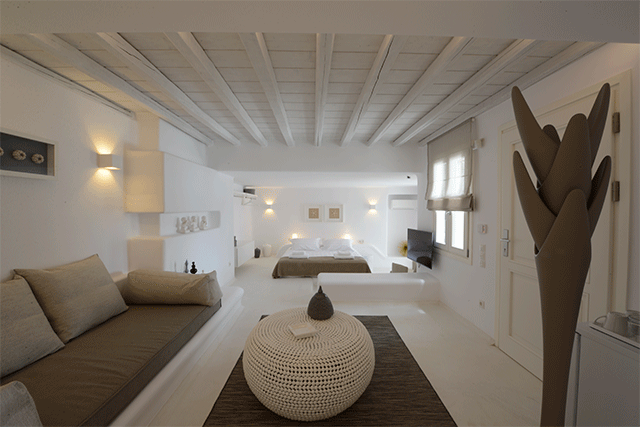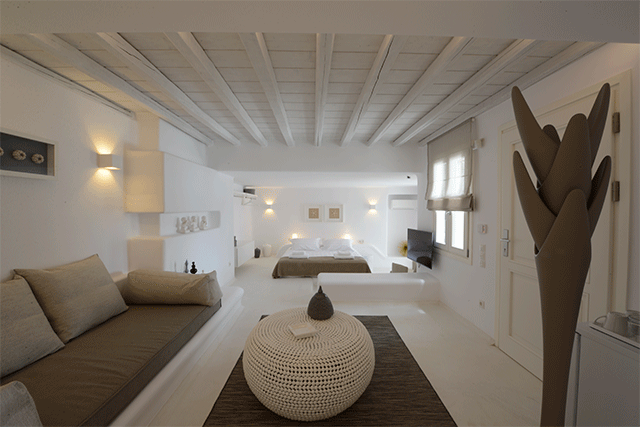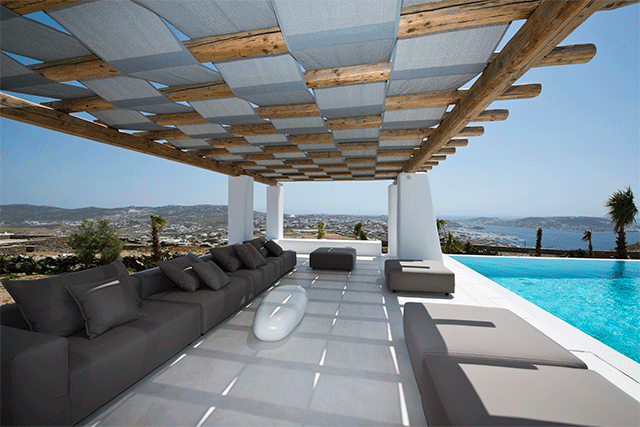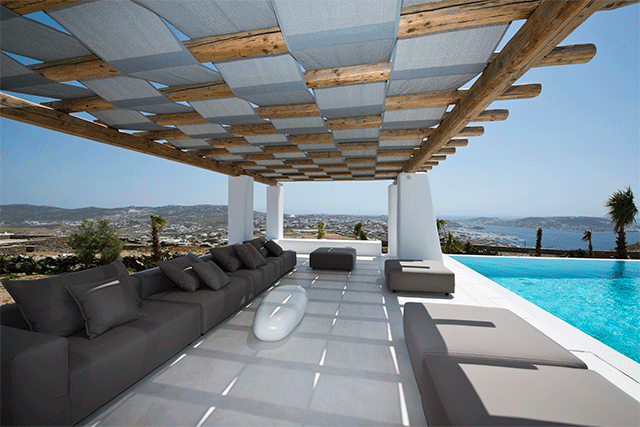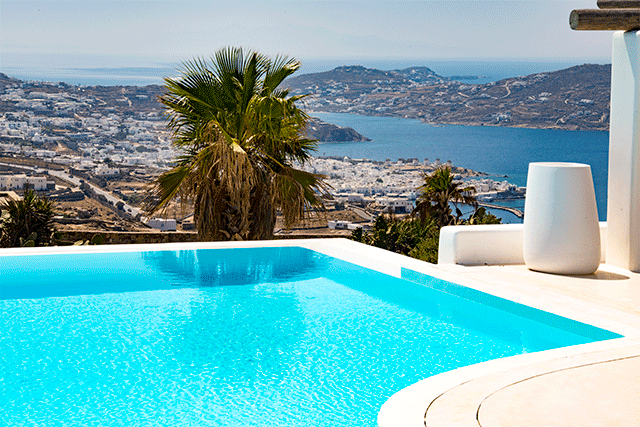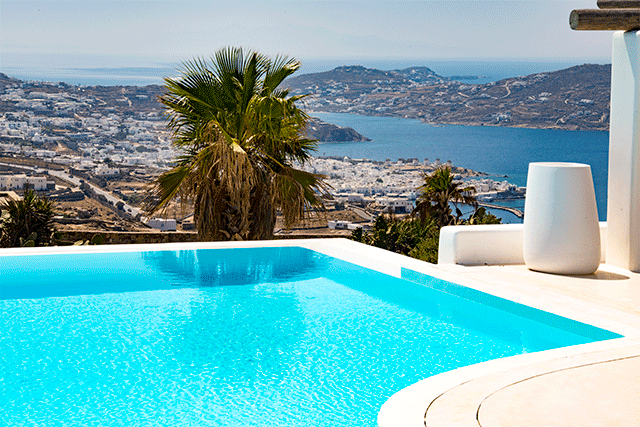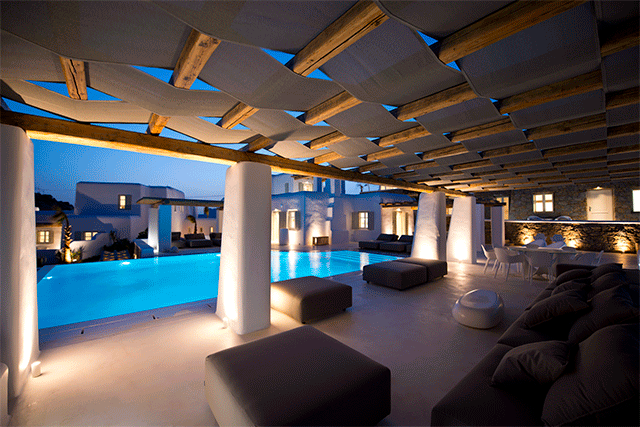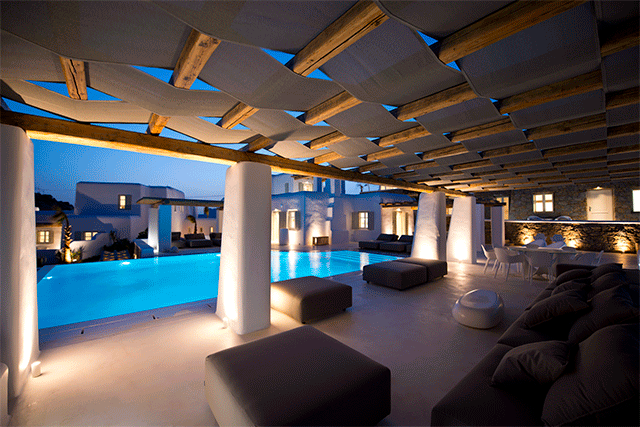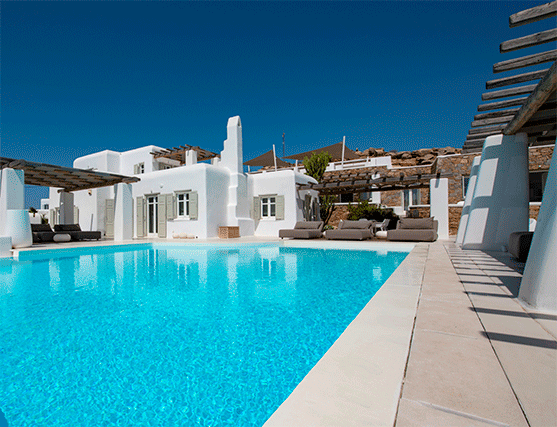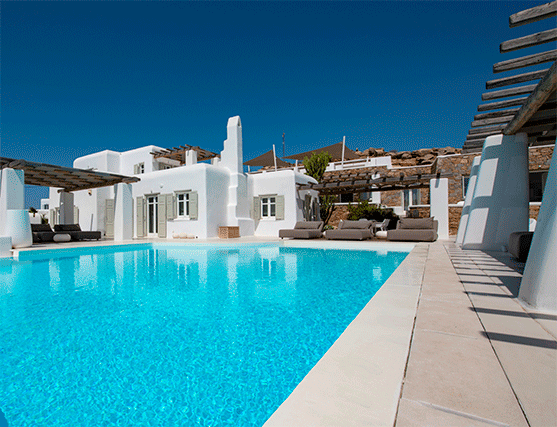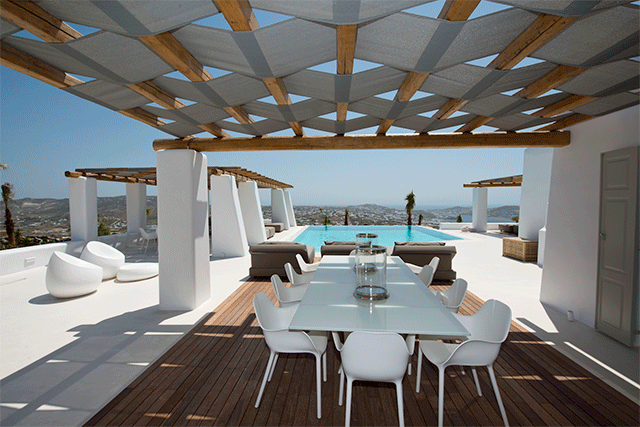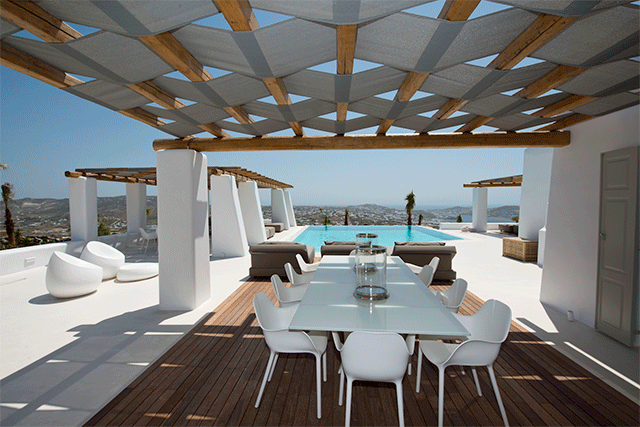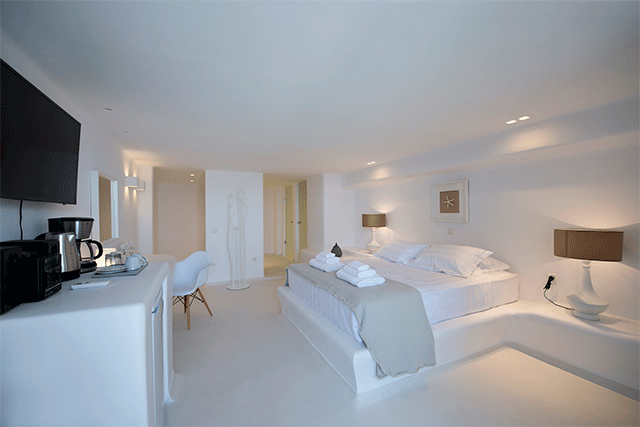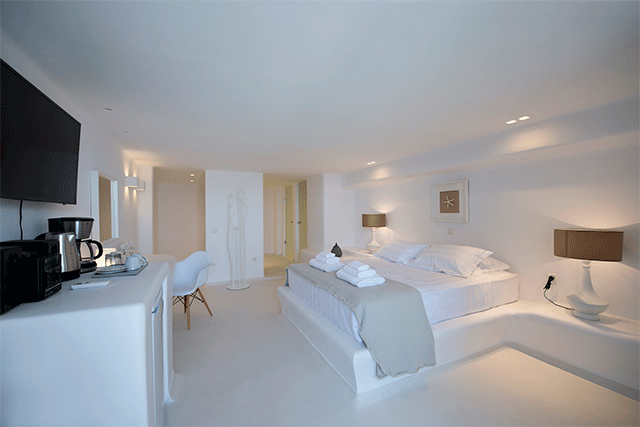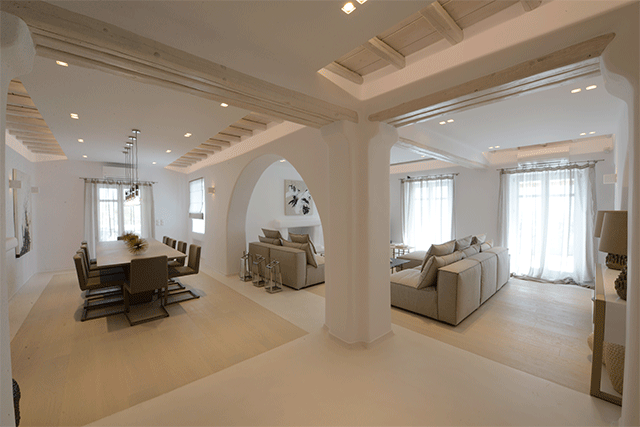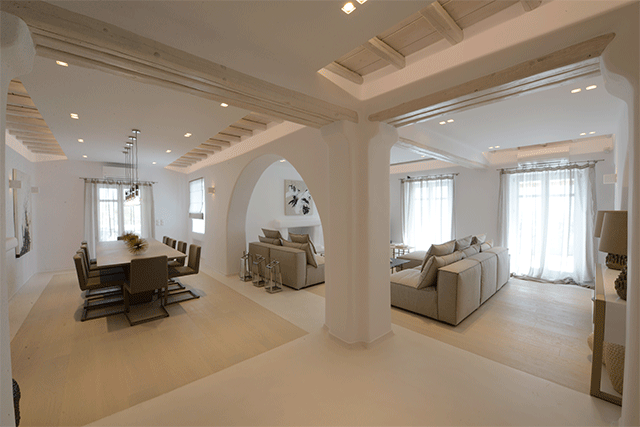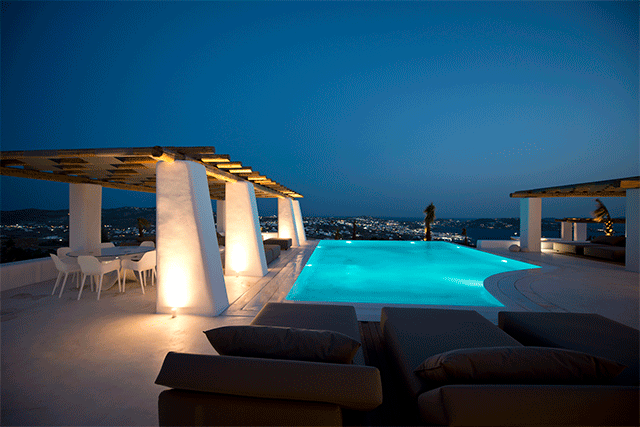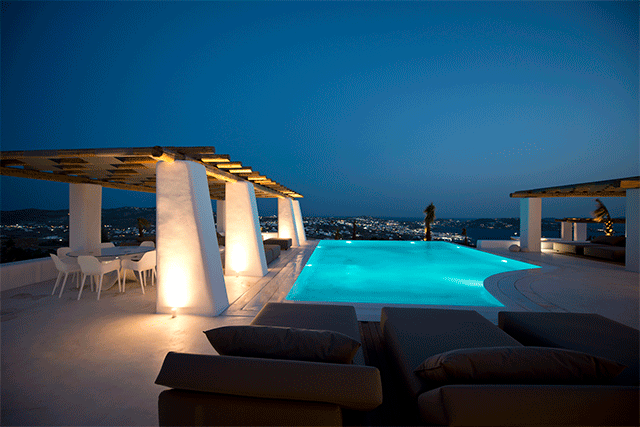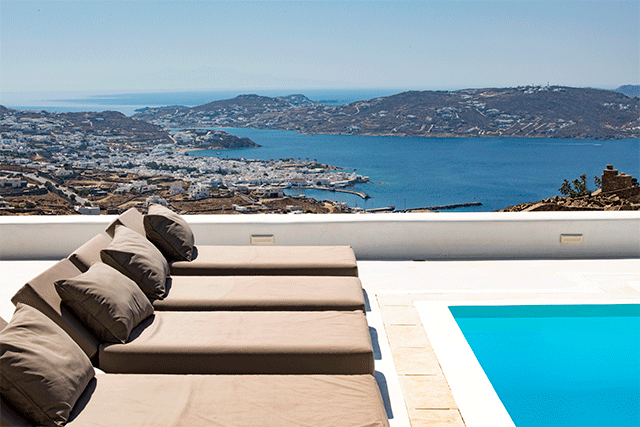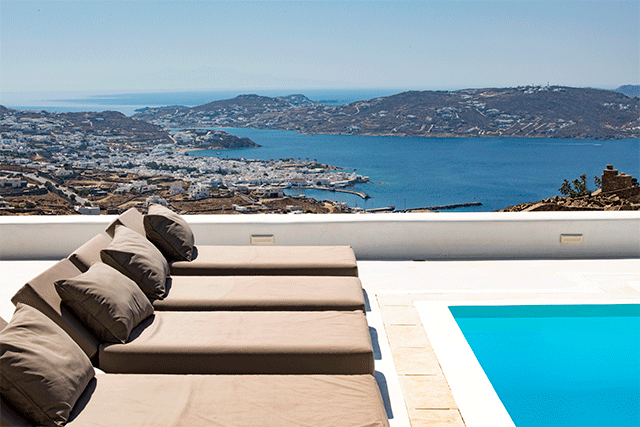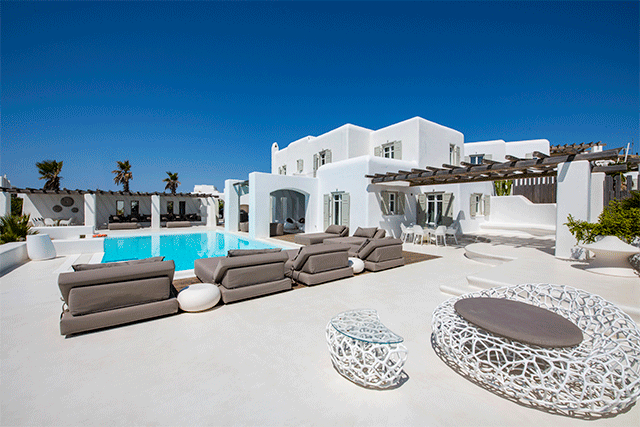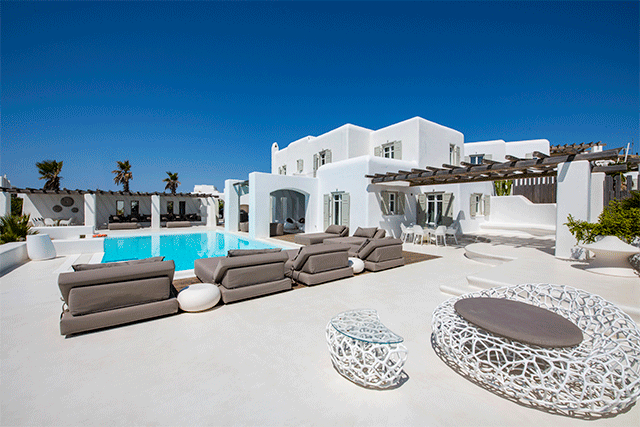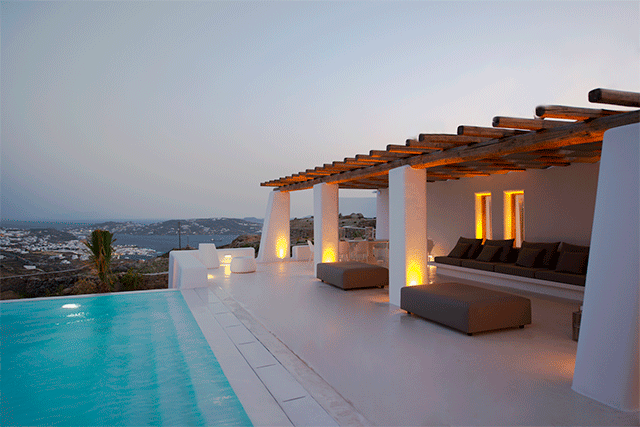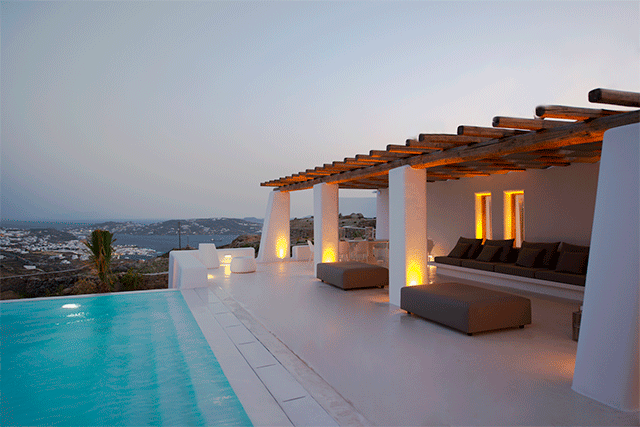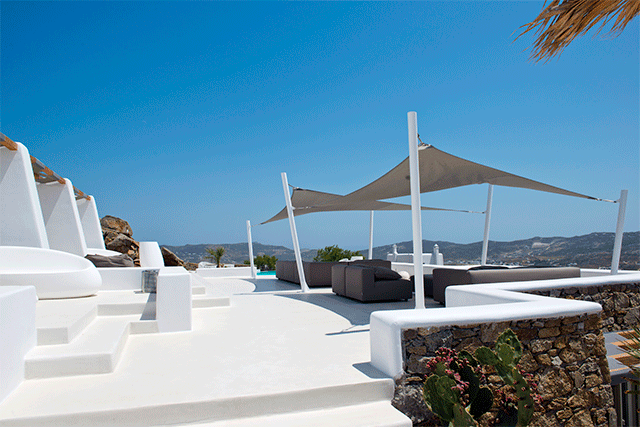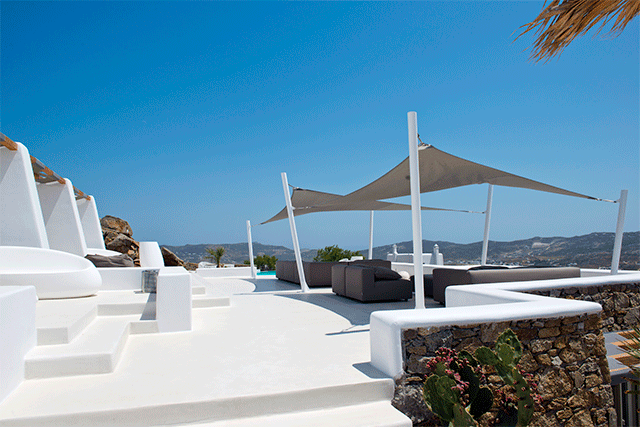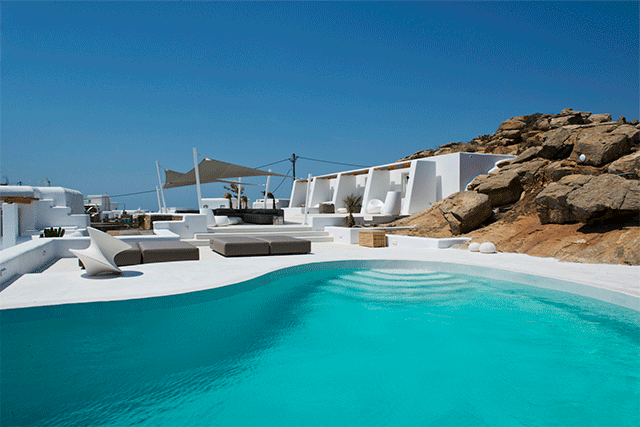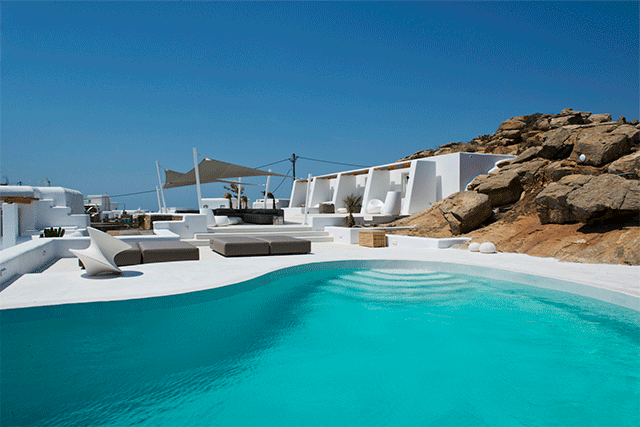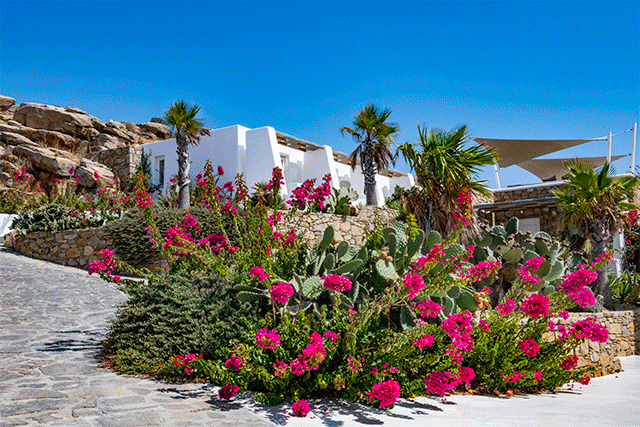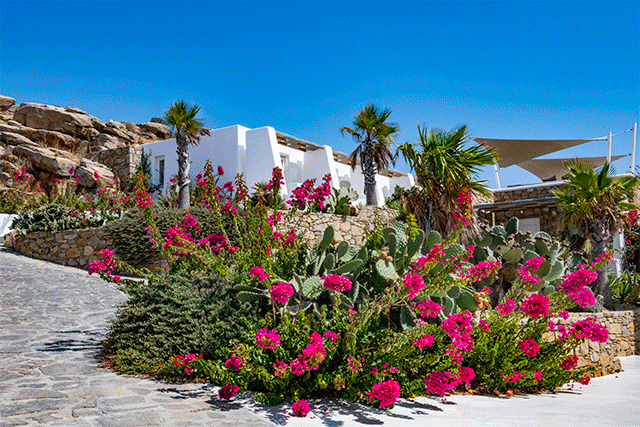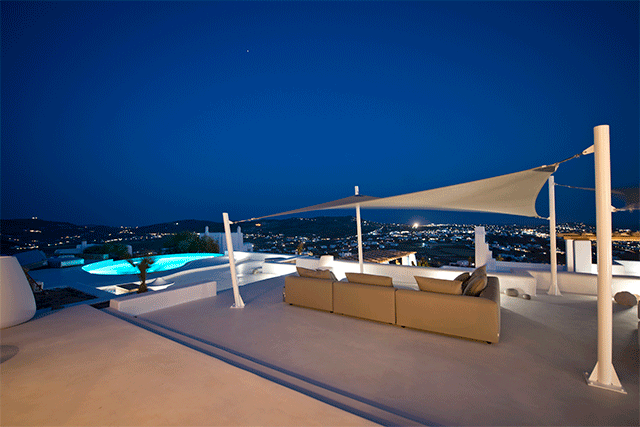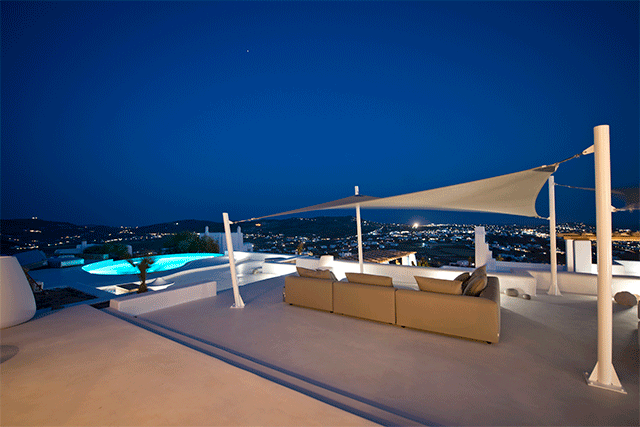 Book your Wedding Date
Facilities:

Bathrobe & Slippers

Coffee/tea facilities

Free parking

Free WiFi

Garden

In-room safe

Outdoor swimming pool

Shuttle/taxi service (surcharge)
Introducing a luxurious complex of Villas & Suites, on the distinctive location of Agia Sofia -Tourlos, in Mykonos island.
When designing this particular establishment, our goal was to create accommodation of such high standards that is unusual in Mykonos and to provide an atmosphere of luxury even for the most discerning of our guests.
Perched high on a stunning cliff overlooking the picturesque Mykonos Town and the Aegean sea, this newly build Villas and Suites complex, features 2 main Villas, one with 7 and one with 8 bedrooms, each with its own private pool. In addition there are also two individual suites, that can be offered either as individual one bedroom suites with shared pool, or together as a two-bedroom Residence with private pool.
The whole complex can also be offered as a rental option, featuring 17 bedrooms in total that can easily accommodate 34-38 guests, 3 private pools, and parking space for up to 8 cars.
Have an unforgettable wedding at your own privacy having the magnificent Aegean Sea as your backdrop!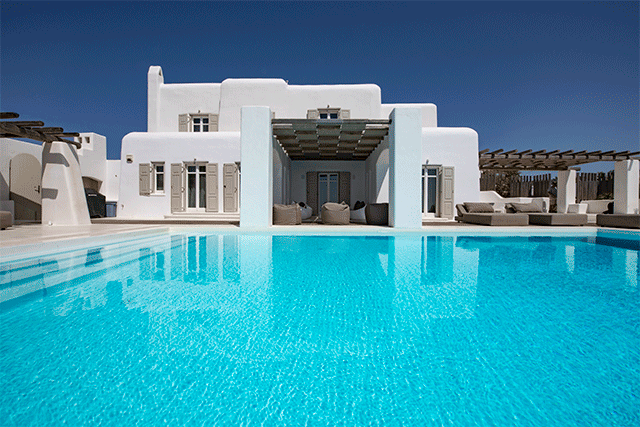 Ceremony venue

The ceremony can take place around the pool area overlooking the sea and as the complex is built in an amphitheater location, the setup will be exceptional!
Capacity for ceremony - 60 guests seated & 20 guests standing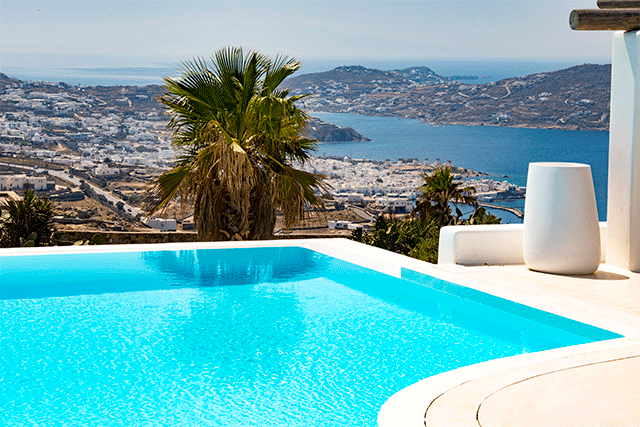 Banqueting venue

The area right after the ceremony, transforms into a magnificent banqueting venue where you can enjoy your meal under the Greek night sky.
Capacity - 80 guests - round tables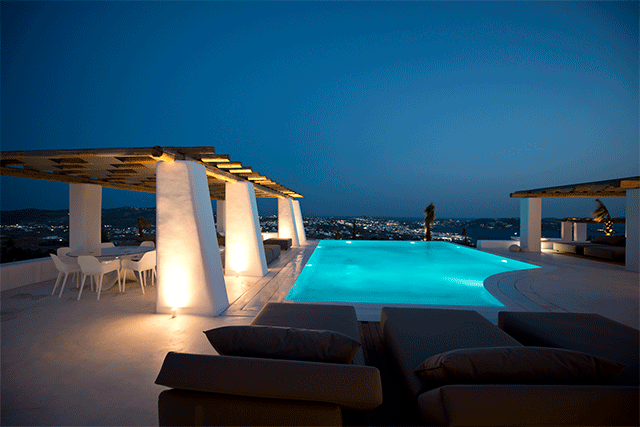 IMPORTANT NOTES
* For weddings, the whole complex must be booked for accommodation.
* Minimum Stay requirement 5 nights.
* Upon confirmation of the wedding date, a deposit of 30% for the accommodation is required which is non refundable.
* Non Refundable Event Fee including the setup and extra cleaning services: 3000 Euros - 50% of this fee to be paid upon confirmation of the wedding date and the remaining balance 2 months prior to the wedding.
* Complimentary Night Guard 12h service on site (8pm to 8am).
How are venue fees settled when booking via BookYourWeddingDay.com?