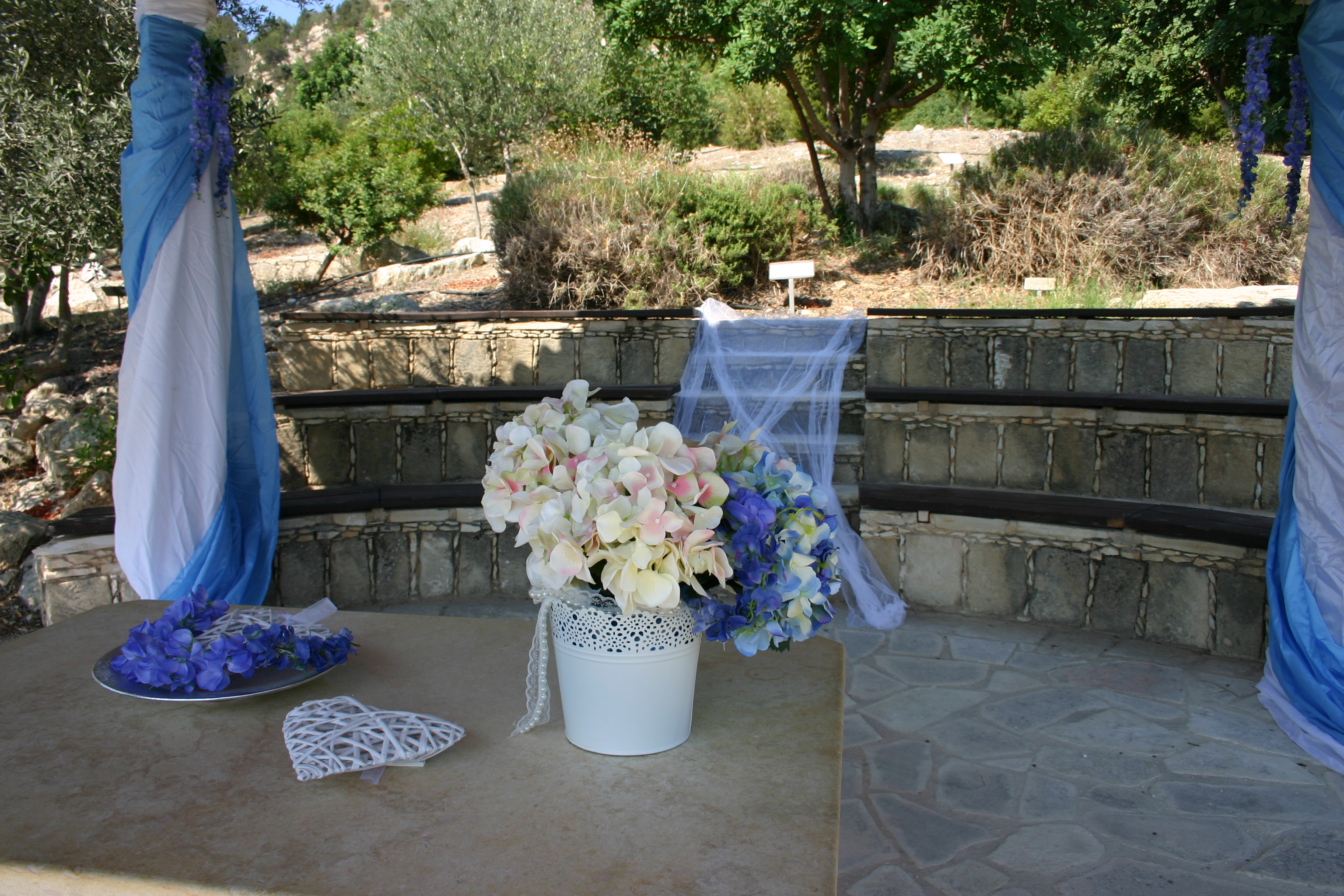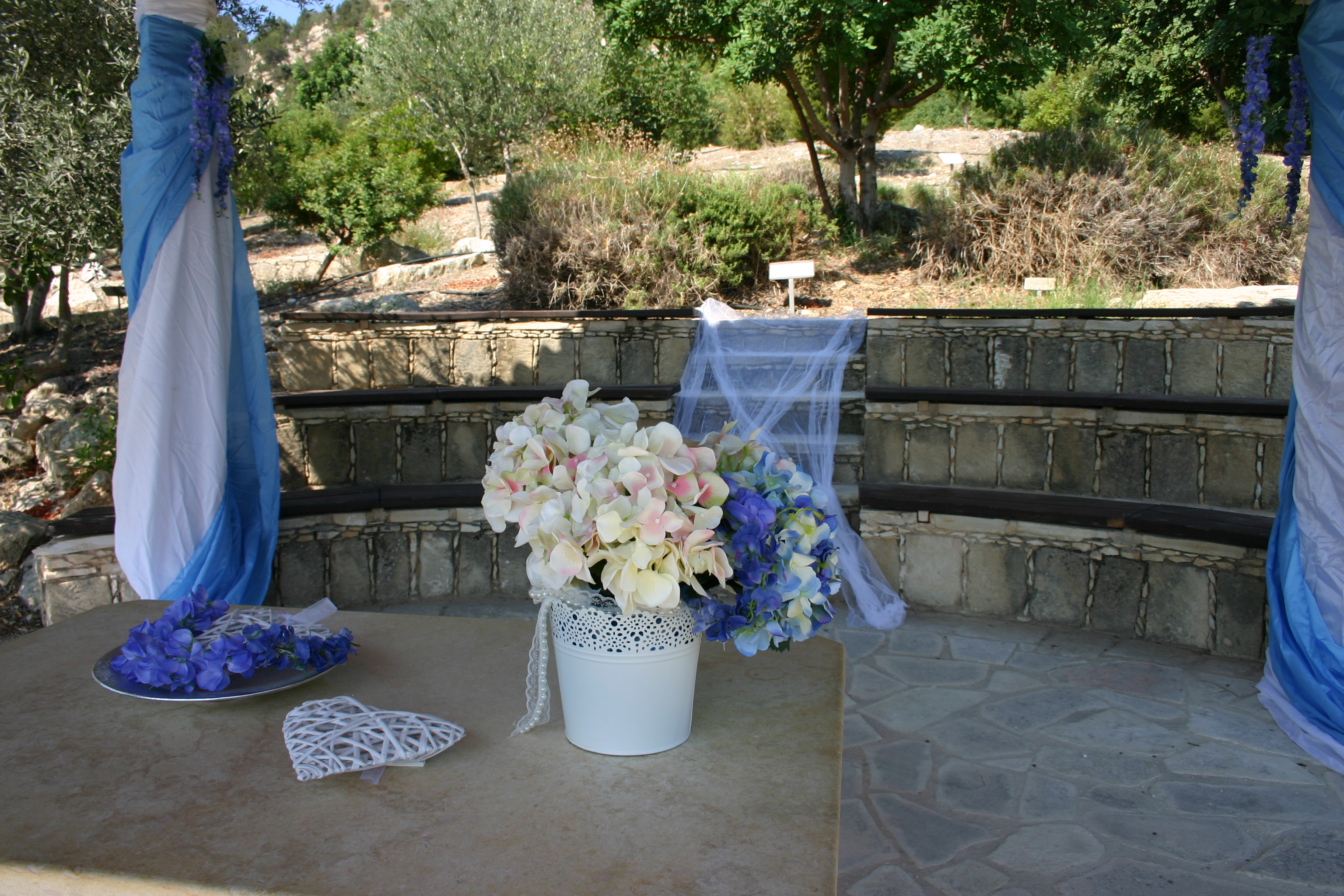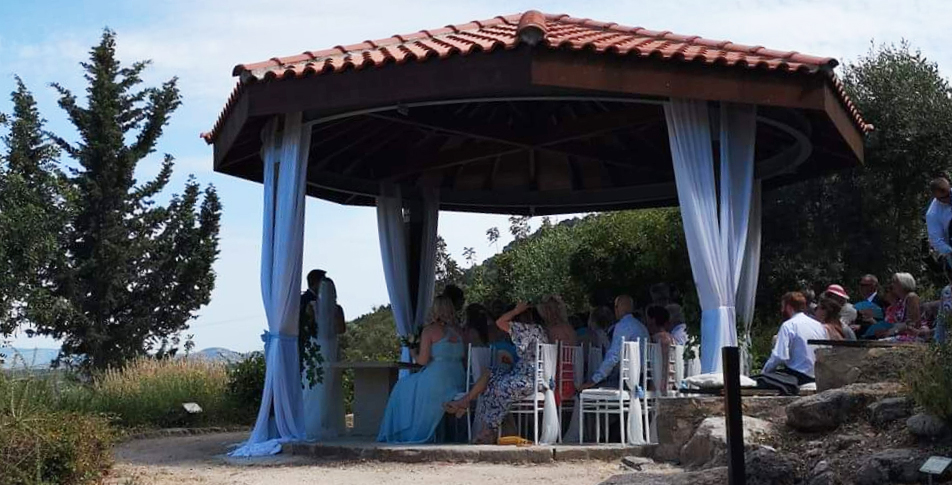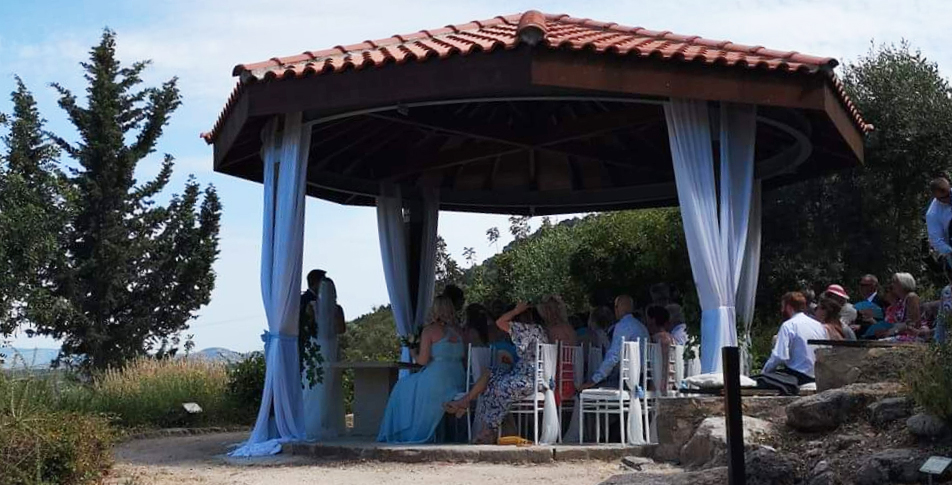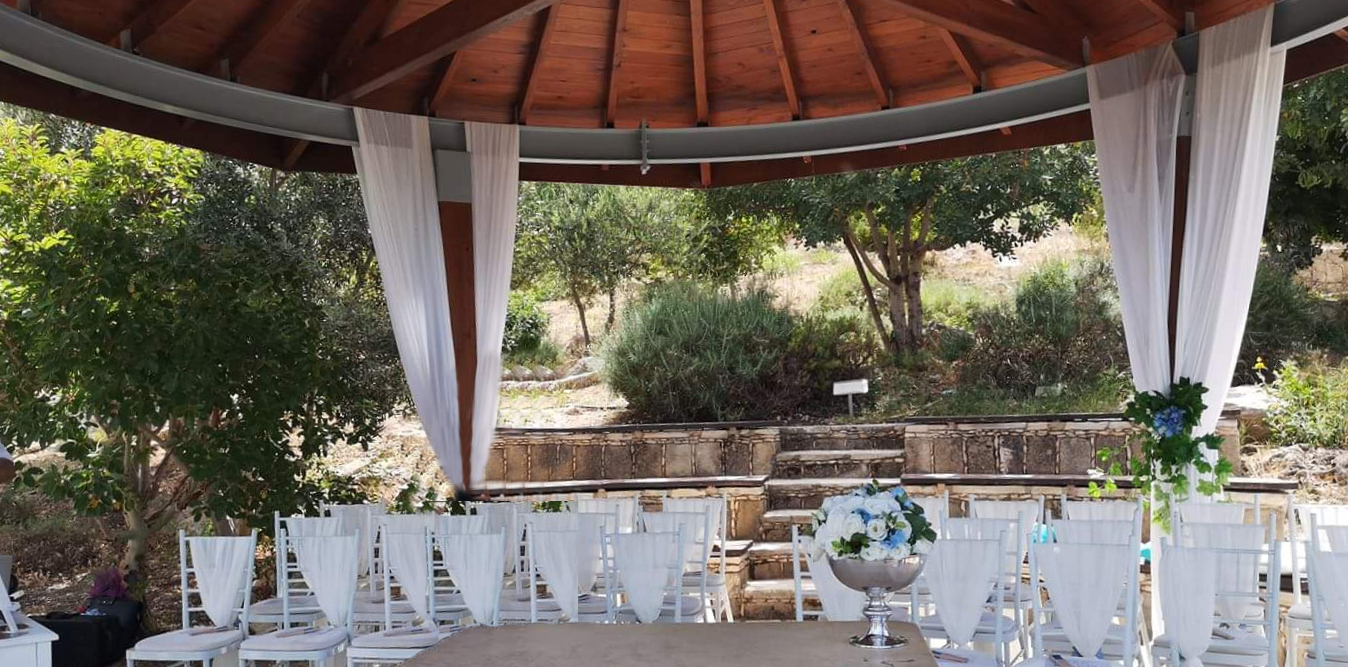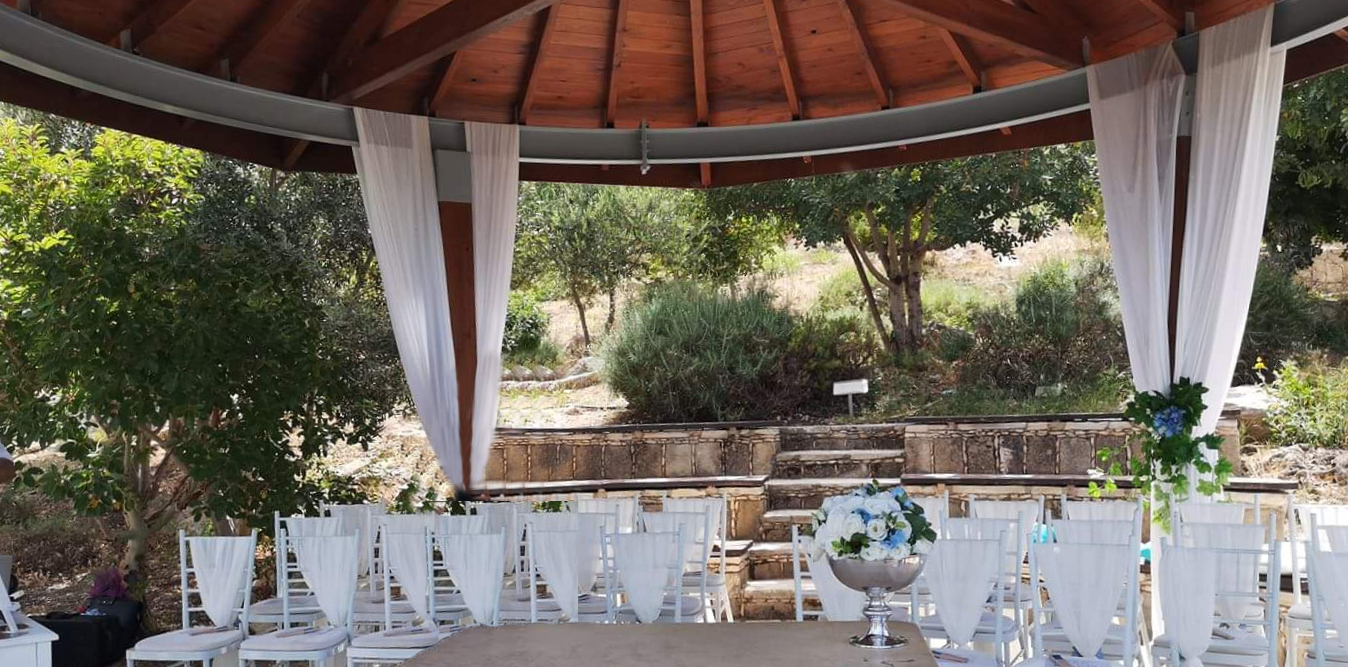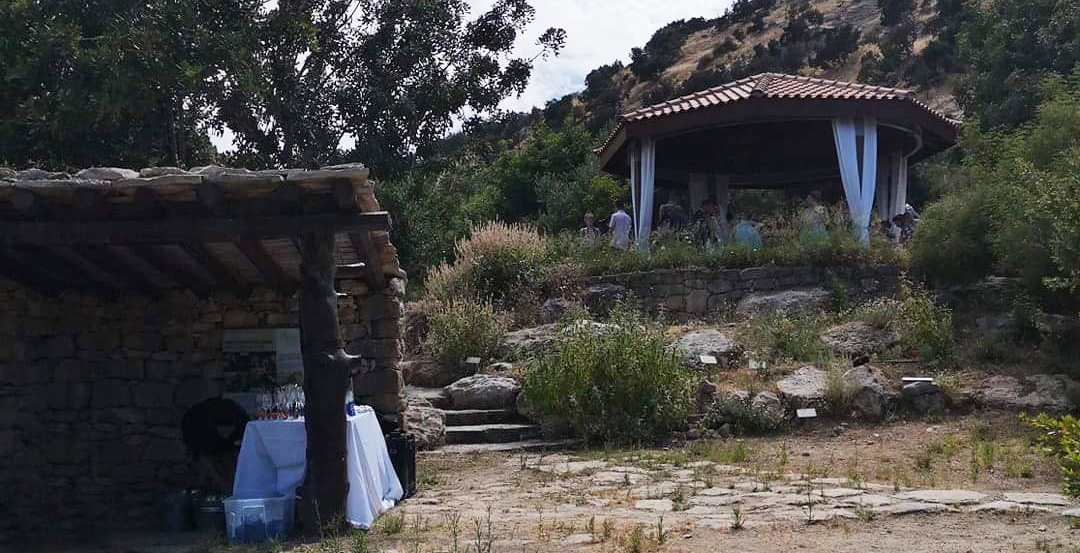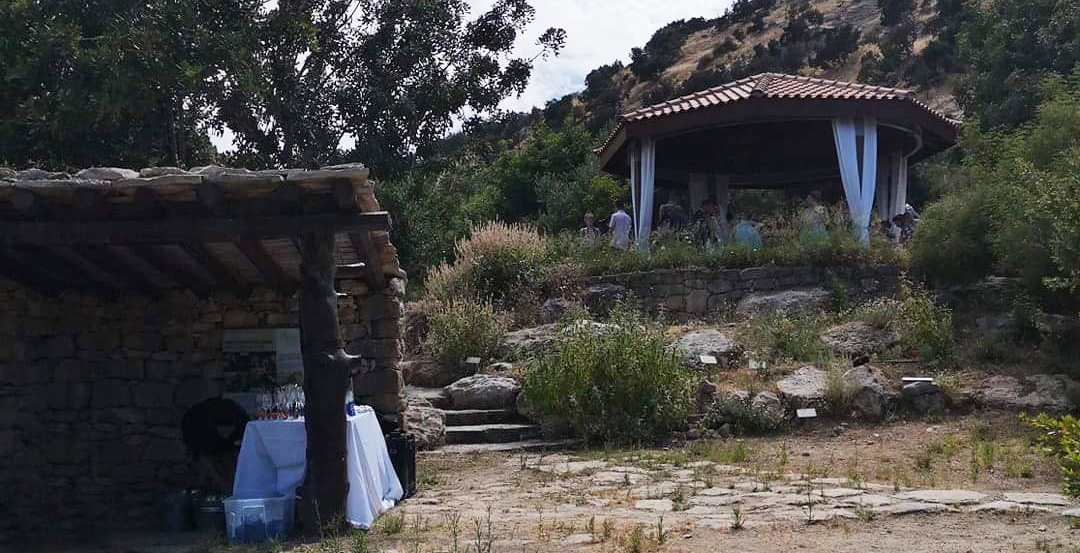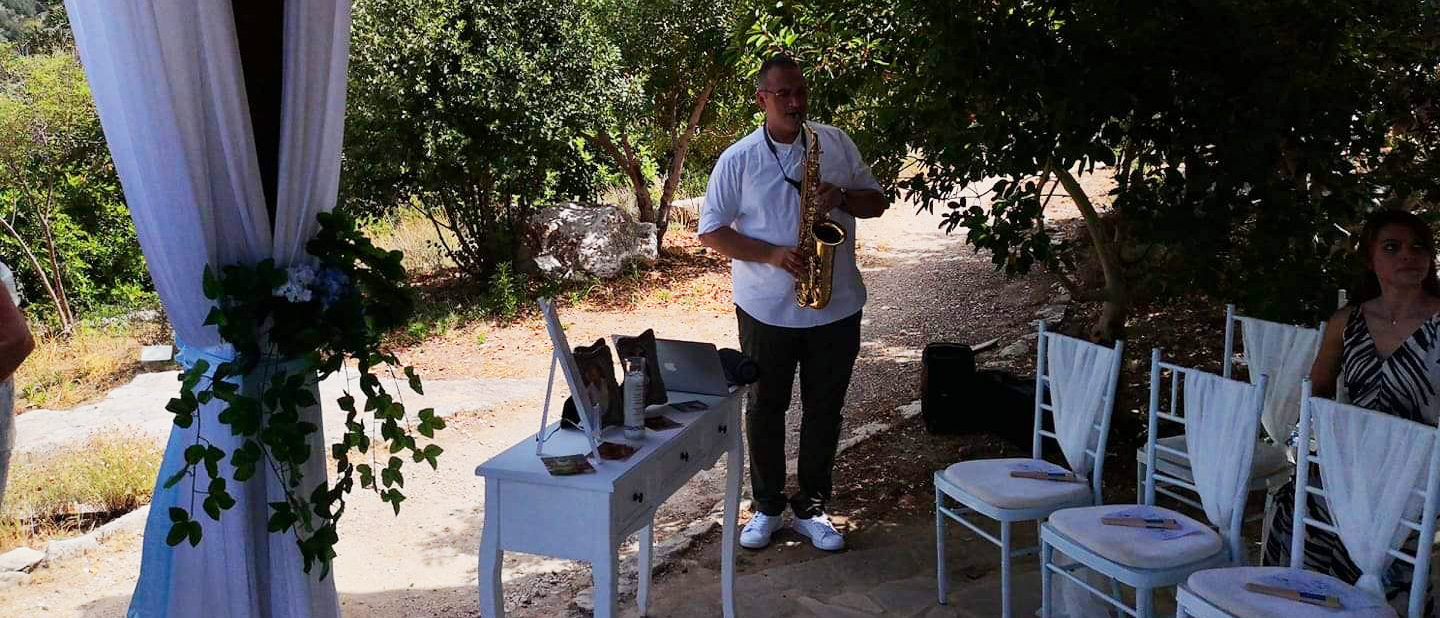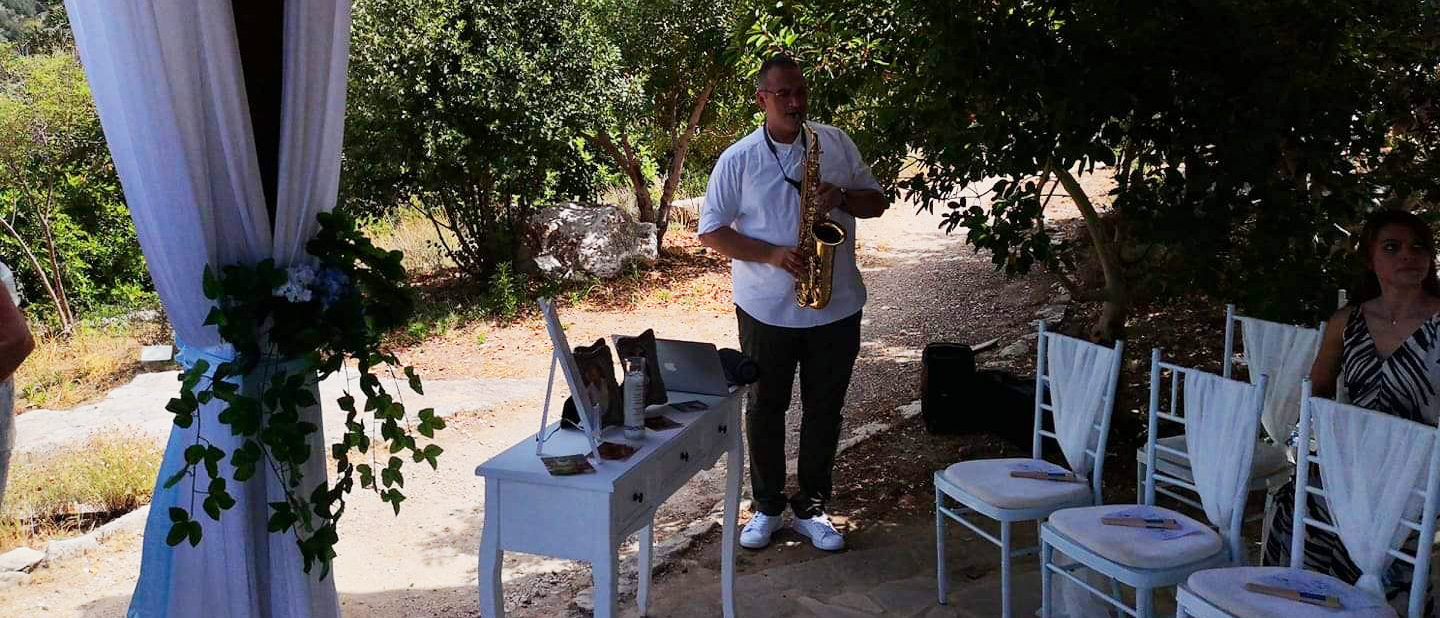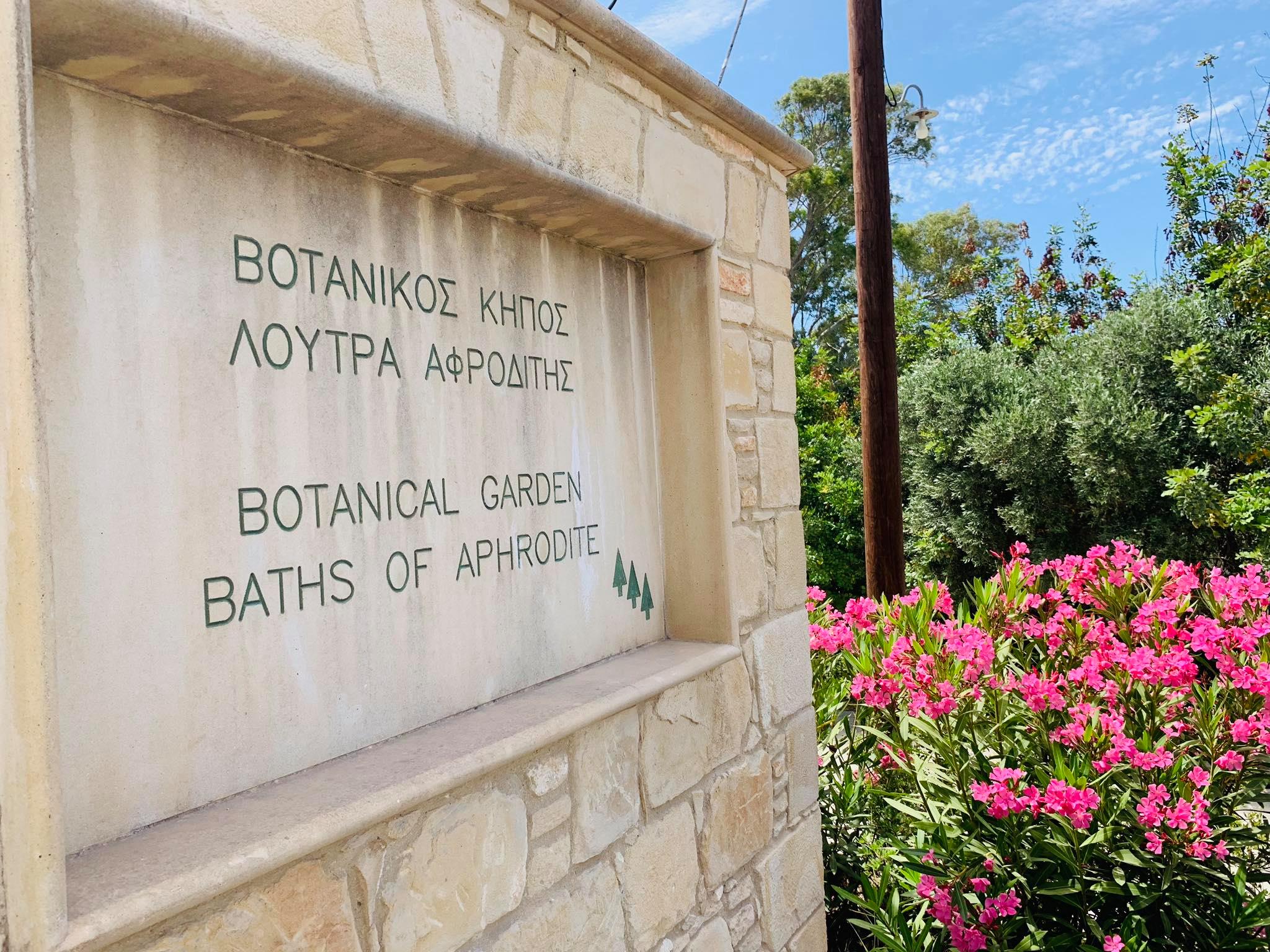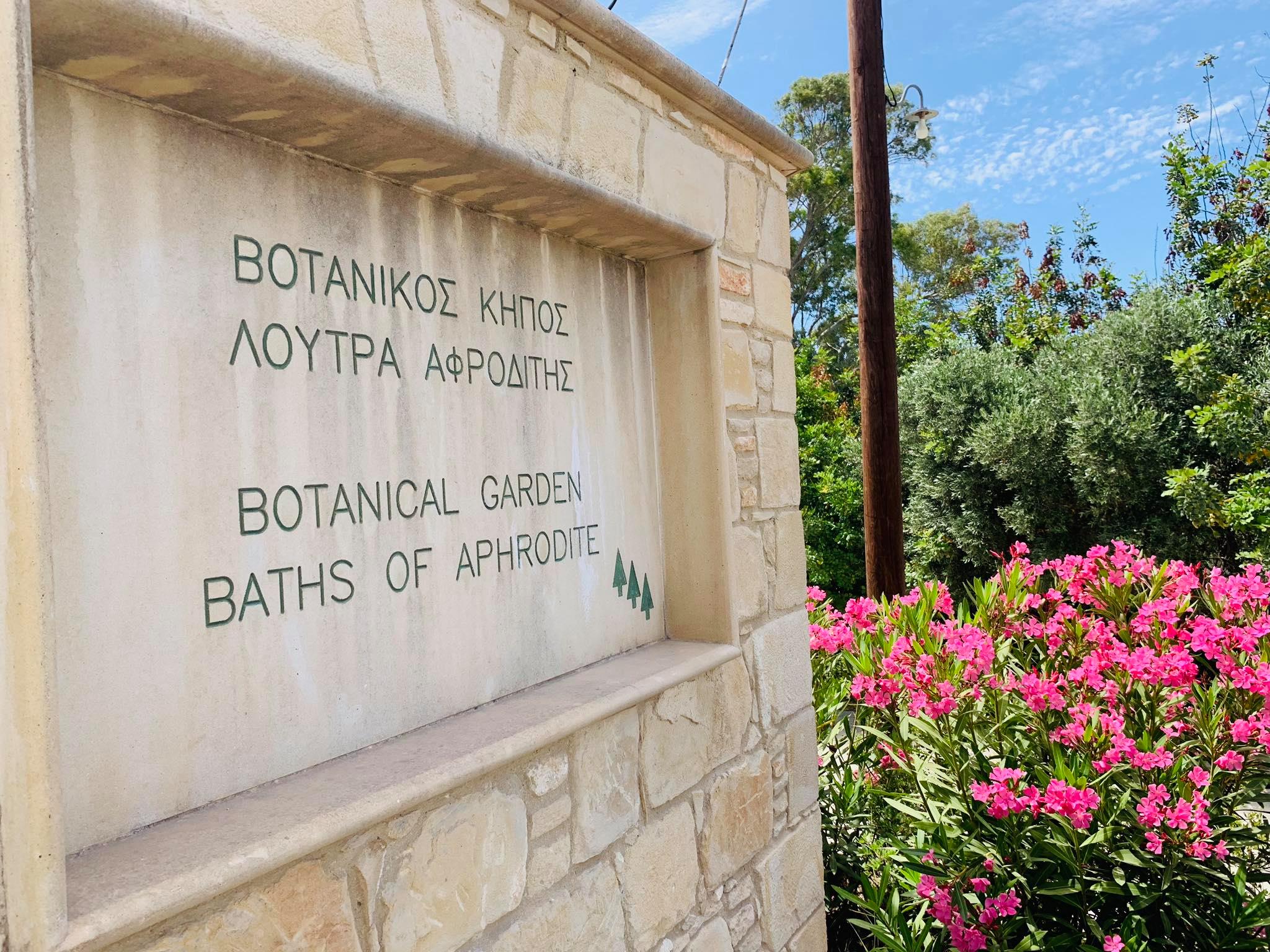 Book your Wedding Date
The Baths of Aphrodite (known as Loutra in Greek) right after Latsi, is where the legend has it that Aphrodite, the Greek goddess of love and beauty, took her bath together with her lover Adonis.

Stop at the tourist pavilion and admire the spectacular view of the bay, considered one of the best views in Cyprus, before heading up along the pretty nature trail that takes you inland past a botanical garden and on the spot where the goddess supposedly took her beauty bath. It consists of a grotto in the mountainside carved out by the dripping flow of a fresh water spring that collects in a pool and shaded by a fig tree whose branches spread out over the water. It is said to provide eternal youth to whoever bathes in the pool, although nowadays bathing is prohibited.


Ceremony venue

BATHS OF APHRODITE VENUE
What better venue to get married than this very romantic spot! What better place to start the memories of your joint lives where the myth of Aphrodite, goddess of beauty and love will accompany you not only on this special day, but eternally !
Total charge: €623.64
Banqueting venue

APHRODITE BATHS RESTAURANT
Near the venue there is a Cypriot taverna that can accommodate as your banqueting venue.
Important note: As the venue does not offer banqueting, your travel agent or the wedding coordinator of your hotel can arrange for your wedding reception to take place at one of the amazing restaurants in the area, or at your hotel premises.
How are venue fees settled when booking via BookYourWeddingDay.com?