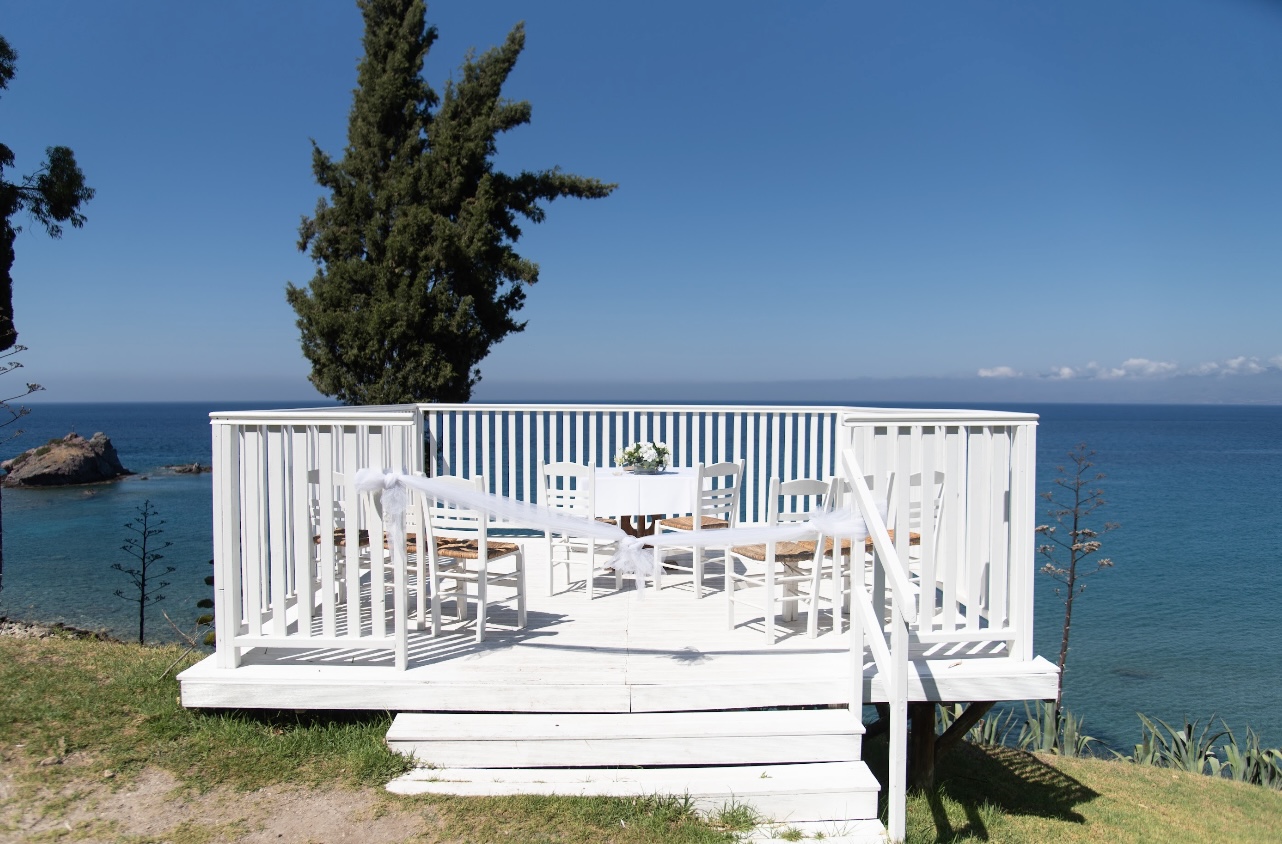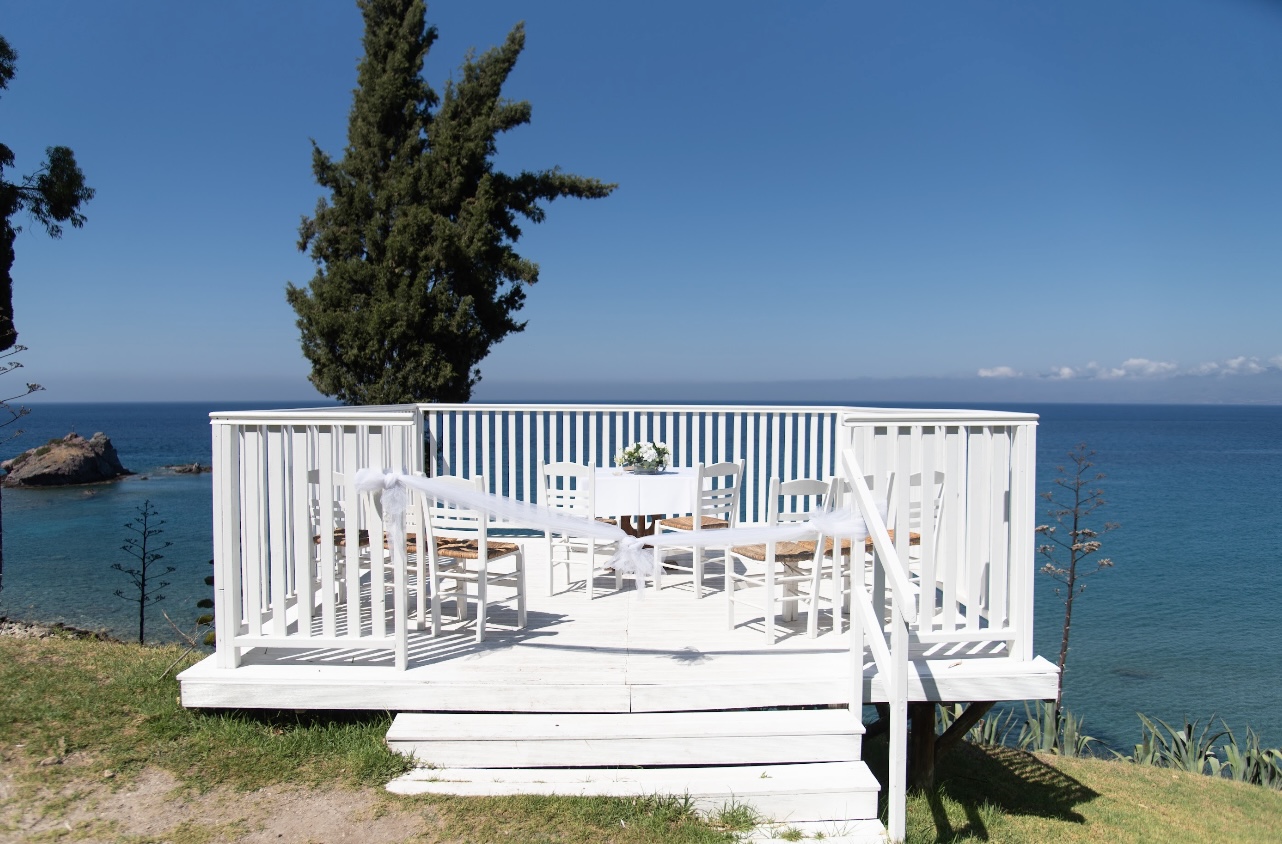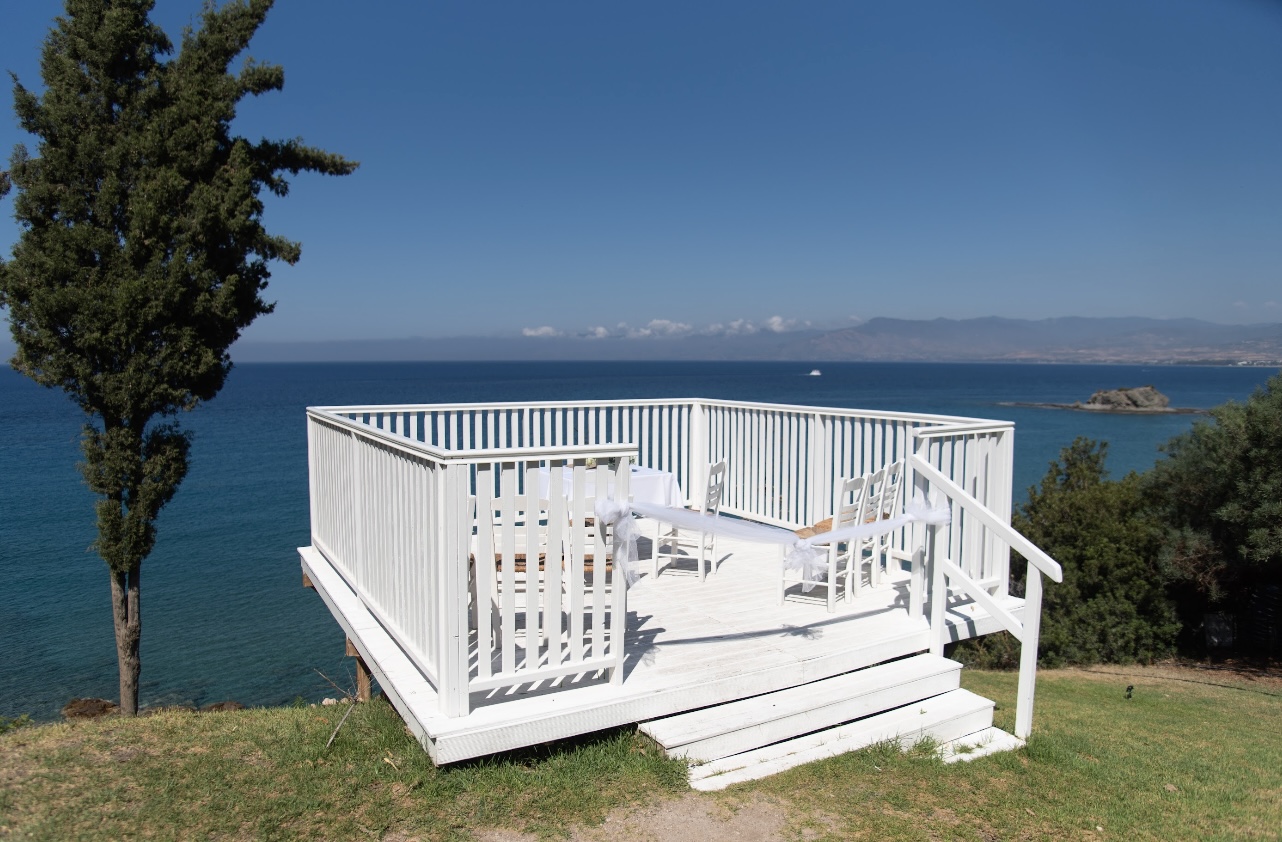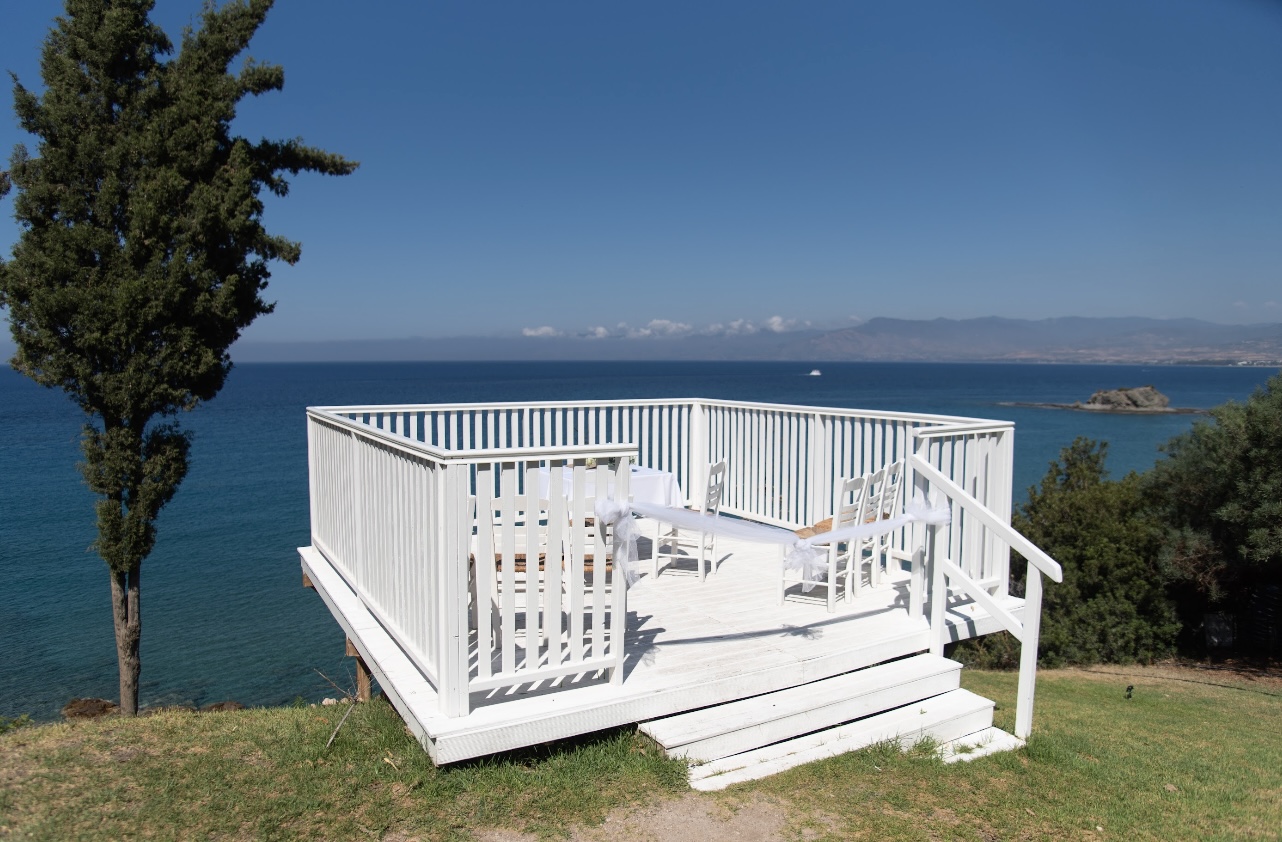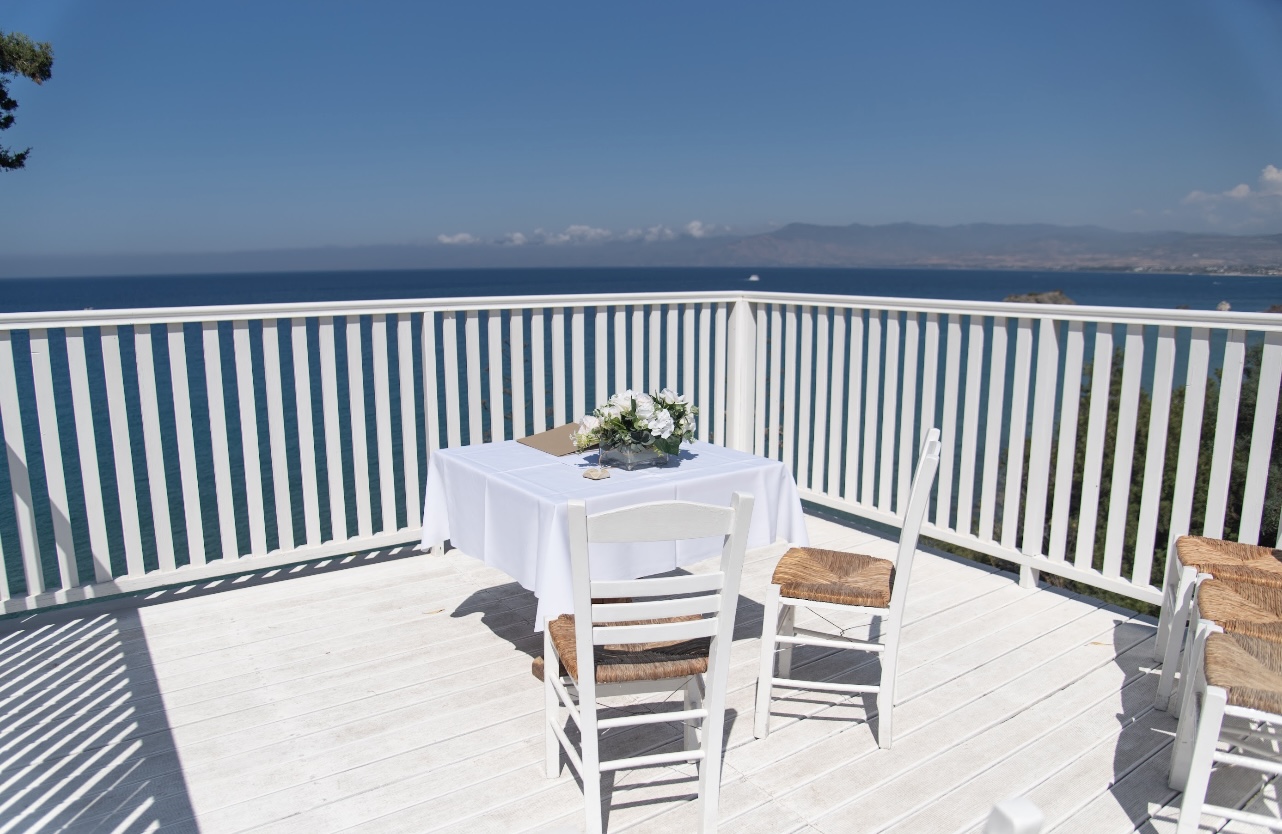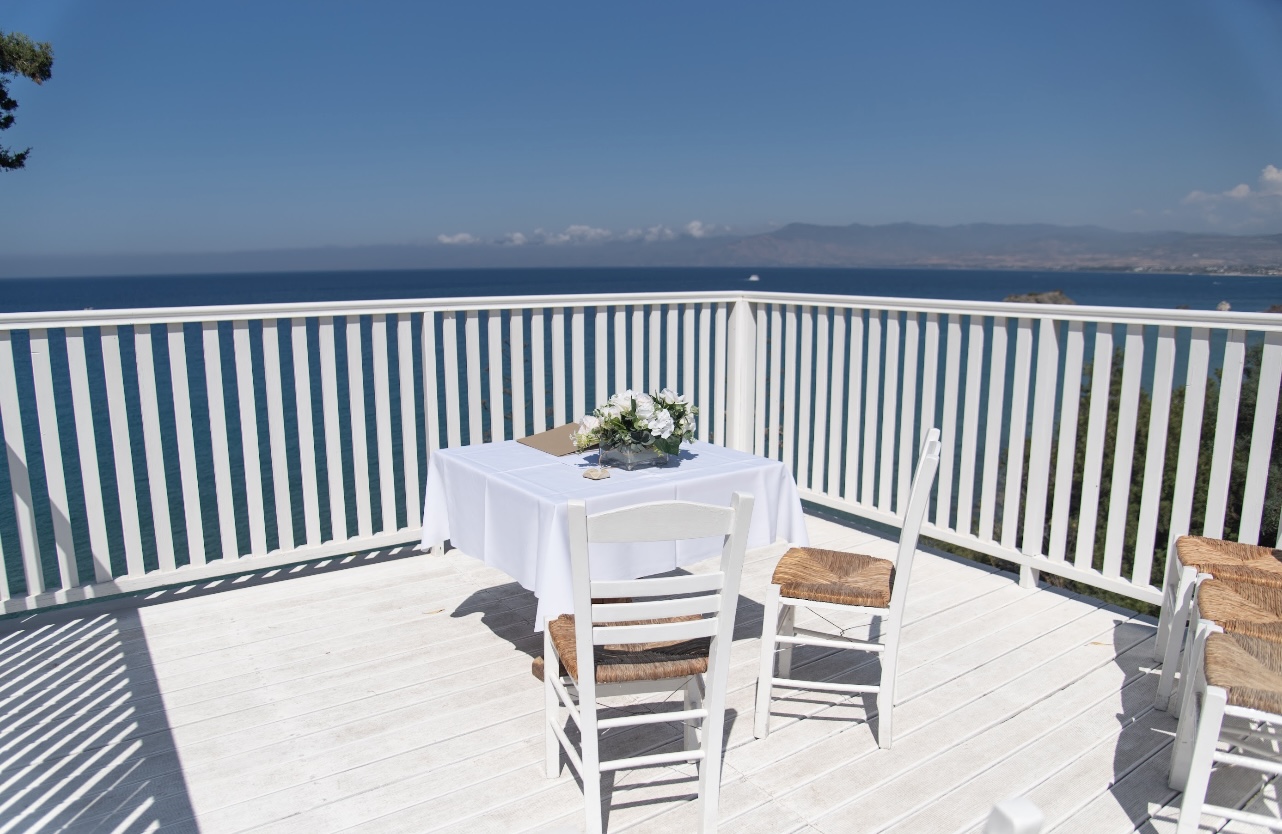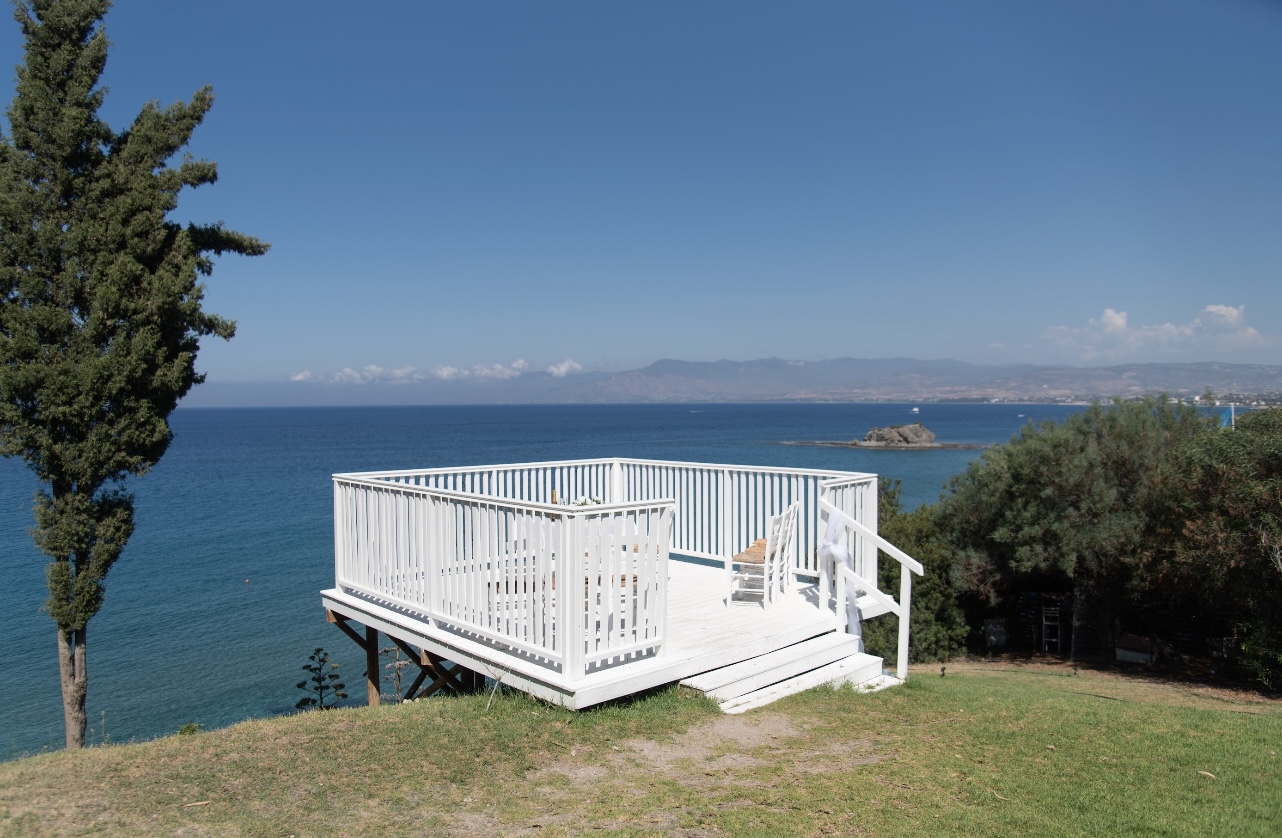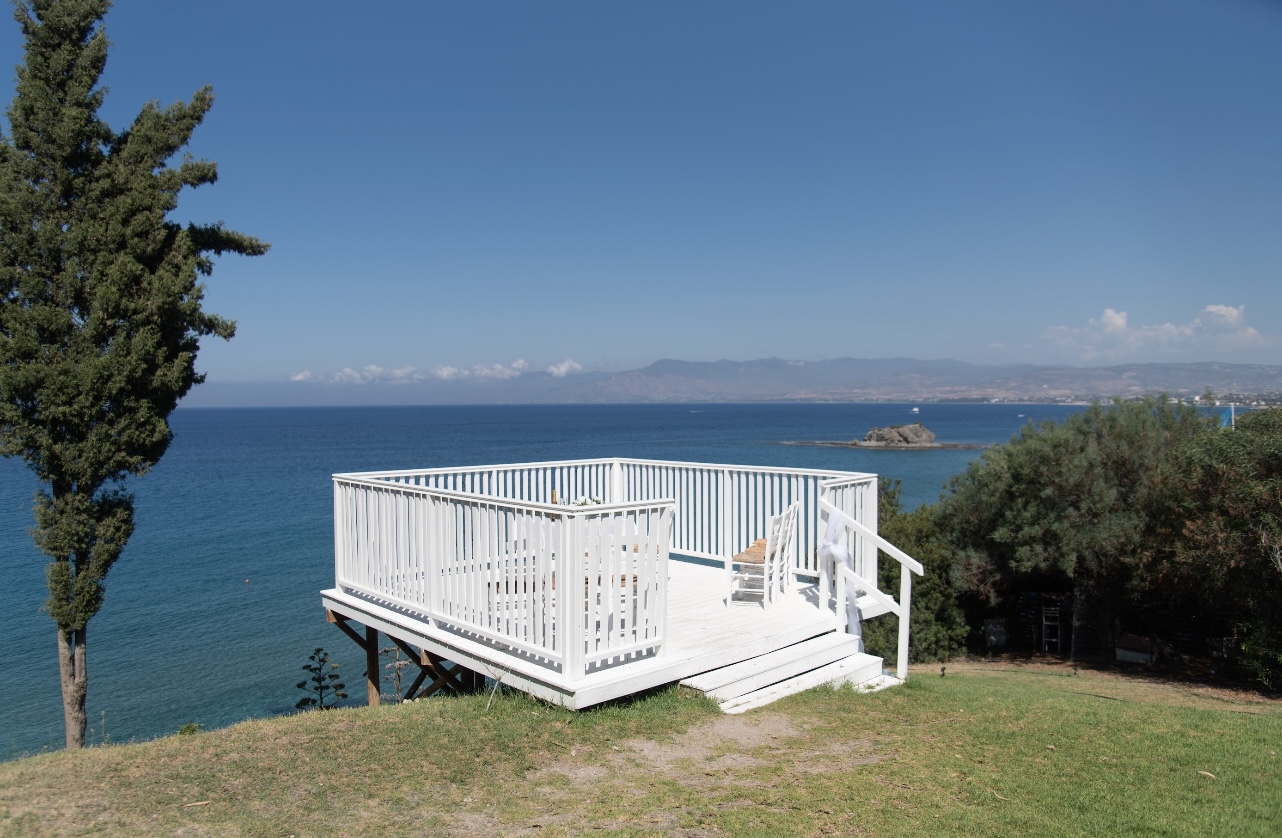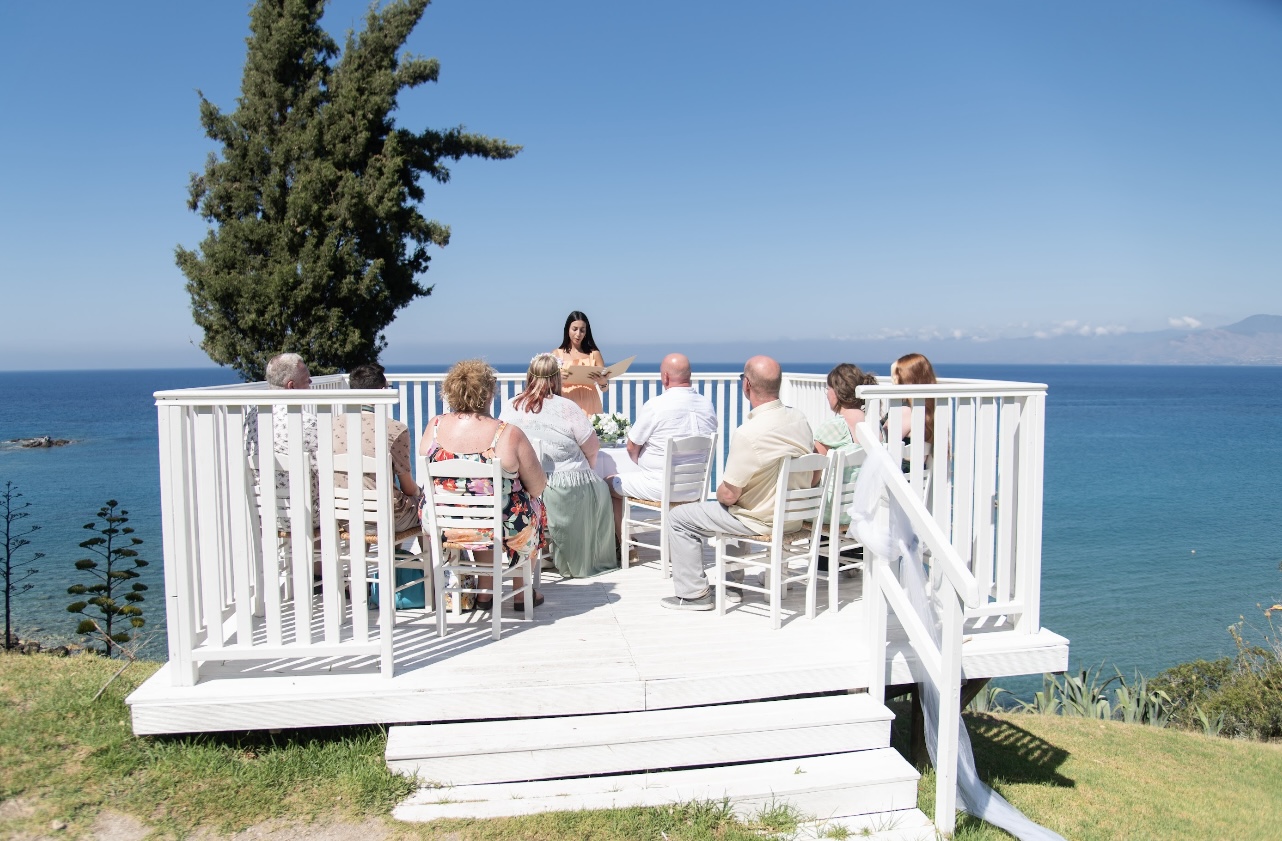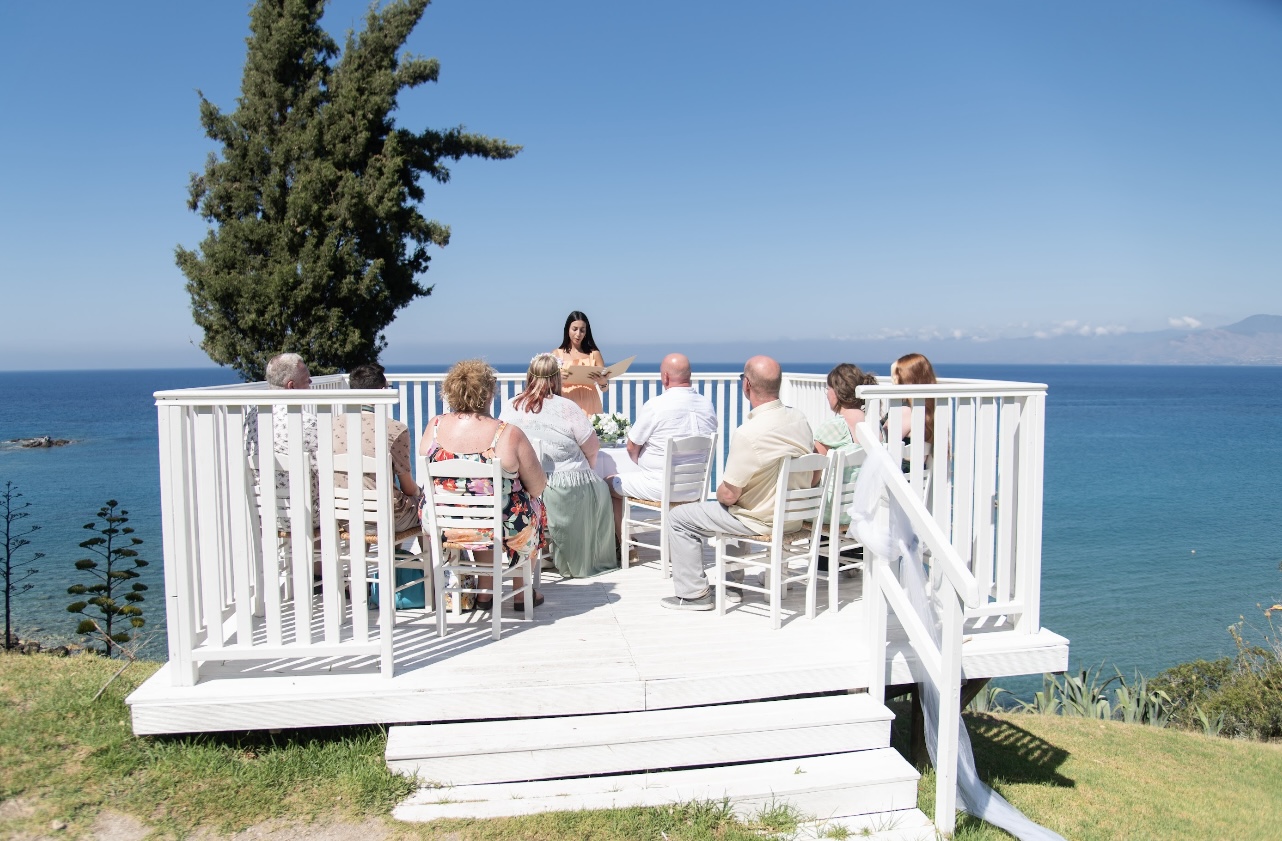 Book your Wedding Date
Aphrodite point venue is at the Akamas peninsula, a promontory and cape just after Latsi harbour and one of the most inspiring places for appreciating nature. Named after the mythological son of Theseus, a Trojan war hero, the peninsula covers an area of about 230 square kilometres and has been designated as a nature reserve.
Ceremony venue

APHRODITE POINT VENUE
Crisscrossed with nature trails with romantic names like 'Aphrodite' and 'Adonis', and dotted with picnic sites, the area is one of the most beautiful places on the island. The raised wedding platform gives the impression of flying! Surrounded by a natural Mediterranean decor, the blue sea, blue sky and the beauty of the scenery, Aphrodite point venue will make your special day unforgettable!
Banqueting venue

APHRODITE BATHS RESTAURANT
Next to the venue there is a Cypriot taverna that can accommodate as your banqueting venue.
Important note: As the venue does not offer banqueting, your travel agent or the wedding coordinator of your hotel can arrange for your wedding reception to take place at one of the amazing restaurants in the area, or at your hotel premises.
How are venue fees settled when booking via BookYourWeddingDay.com?