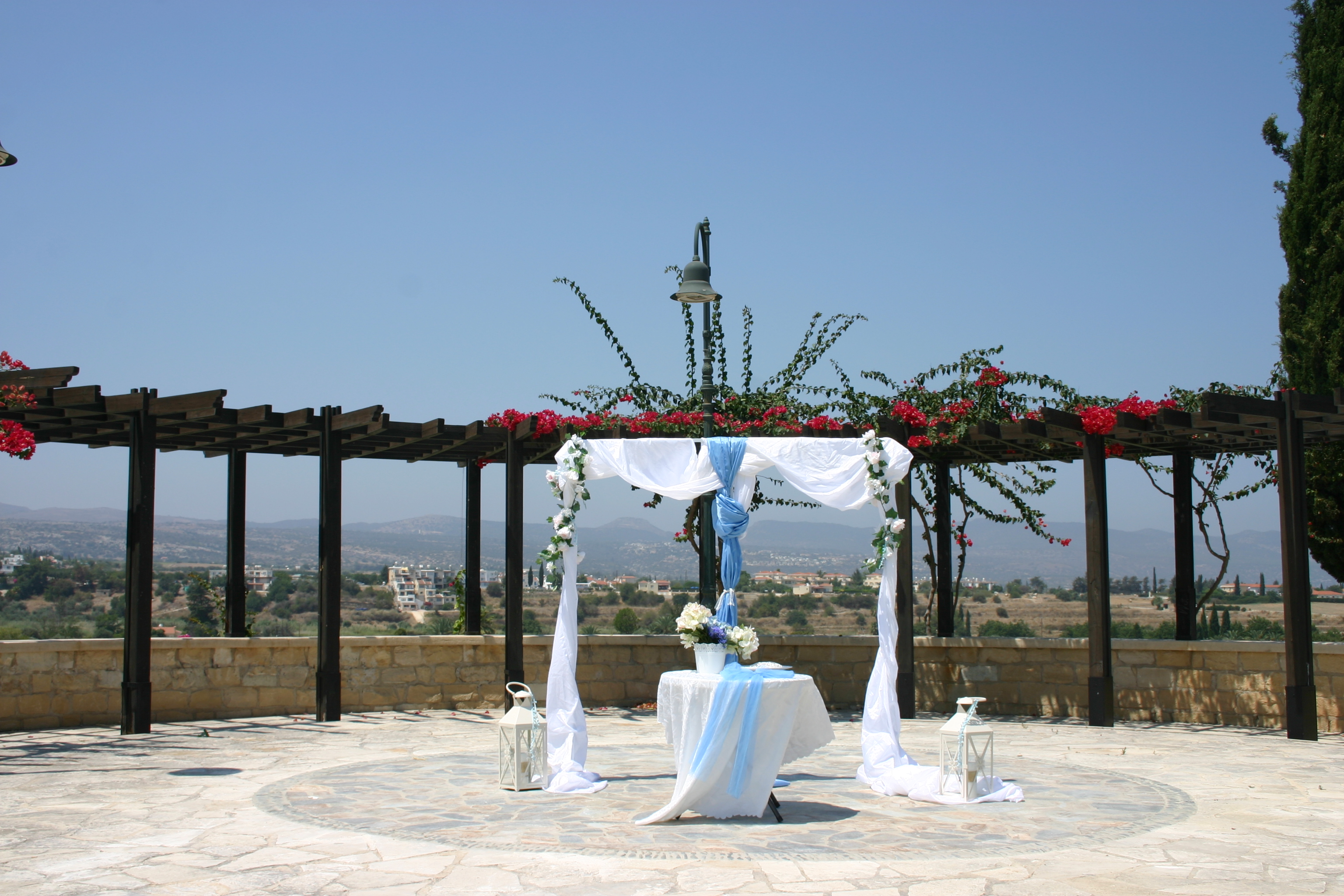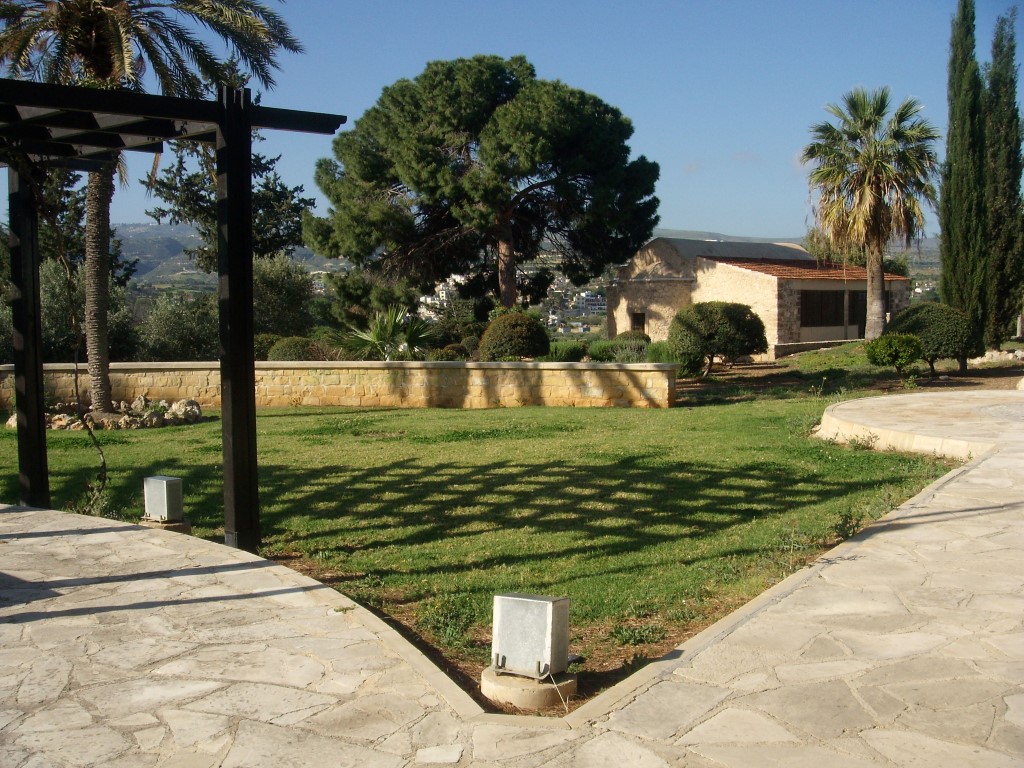 Book your Wedding Date
The church of Agios Andronicus in Polis is a single-nave, barrel-vaulted church of small dimensions. It can be dated with relative certainty in the 16th century after adorned with very important frescoes belonging to the period of Venetian rule (1489-1570).

The church of Saint Andronicus was converted into a mosque during the Turkish occupation, when to the northern side a room was added intended for the needs of Muslims. In 1963 and abandoned after 1974, began a long and arduous task of revealing frescoes of the church, which were covered by subsequent coatings. The frescoes unearthed belong to the 16th century.

The surrounding area is configured in a park and it is a place for people who are seeking tranquility and relaxation.
Ceremony venue

ST ANDRONIKOS PARK
In a beautiful, calm and peaceful park, imagine the future bride being led to her groom on a green path. Pink, green and blue are nature's colours that will surround you during this special day.
Important note: The venue does not provide any decoration.
Total charge: €128.15 (within 15 days notice from the date of filling the notice of marriage with the physical presence of the couple at the offices of the municipality) or €281,92 (special licence fee - within 3 days notice).
Εxtra fee: €170,00 (non-working hours after 14:00 during the week and Saturday & Sunday).
Banqueting venue

As the venue does not offer banqueting, your travel agent or the wedding coordinator of your hotel can arrange for your wedding reception to take place at one of the amazing restaurants in the area, or at your hotel premises.
How are venue fees settled when booking via BookYourWeddingDay.com?

If your travel agent makes the booking, the venue fee may be included in your package.
If you book online yourself, contact the hotel/venue as soon as you receive your booking confirmation to settle the required venue fee.