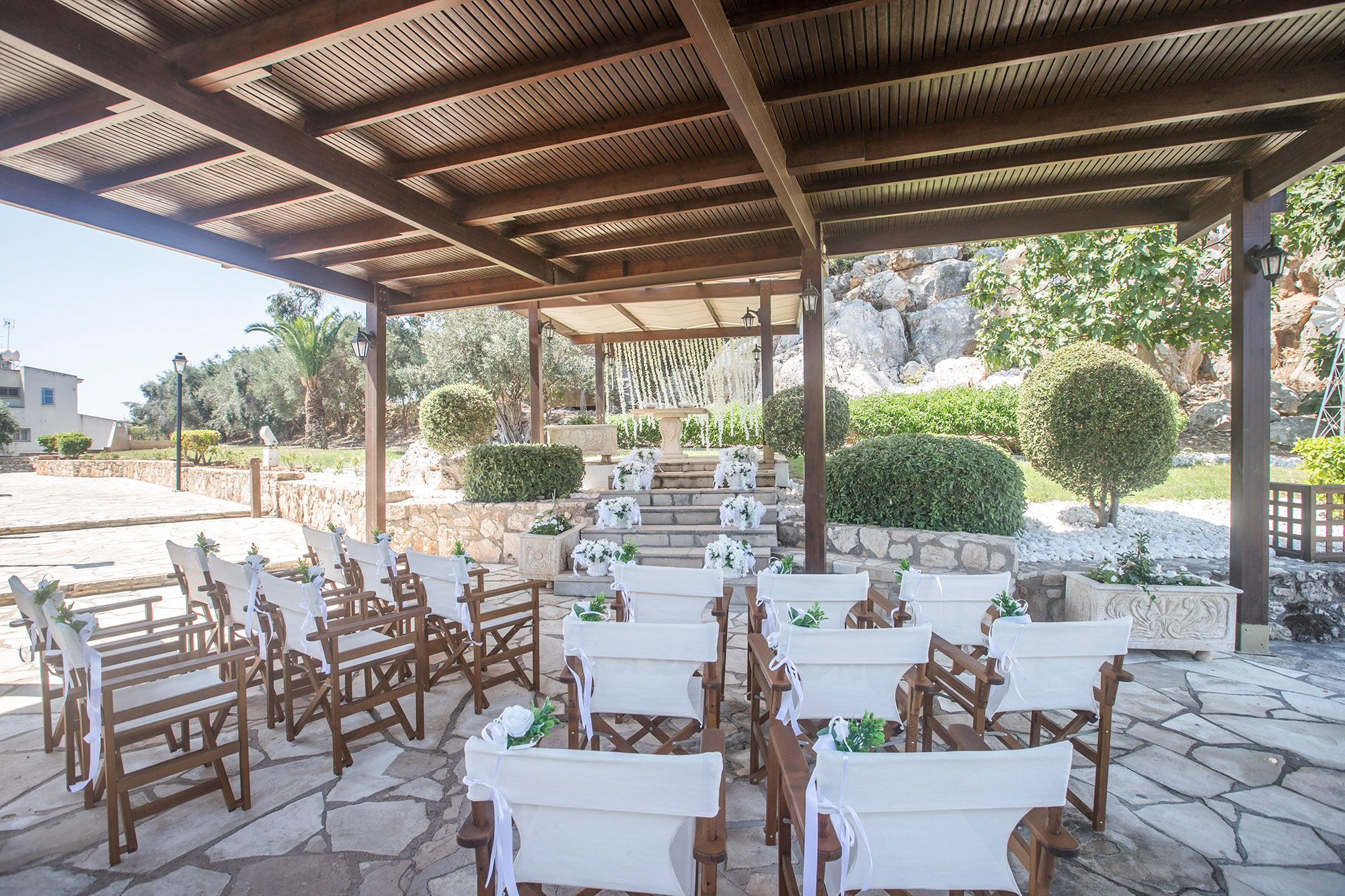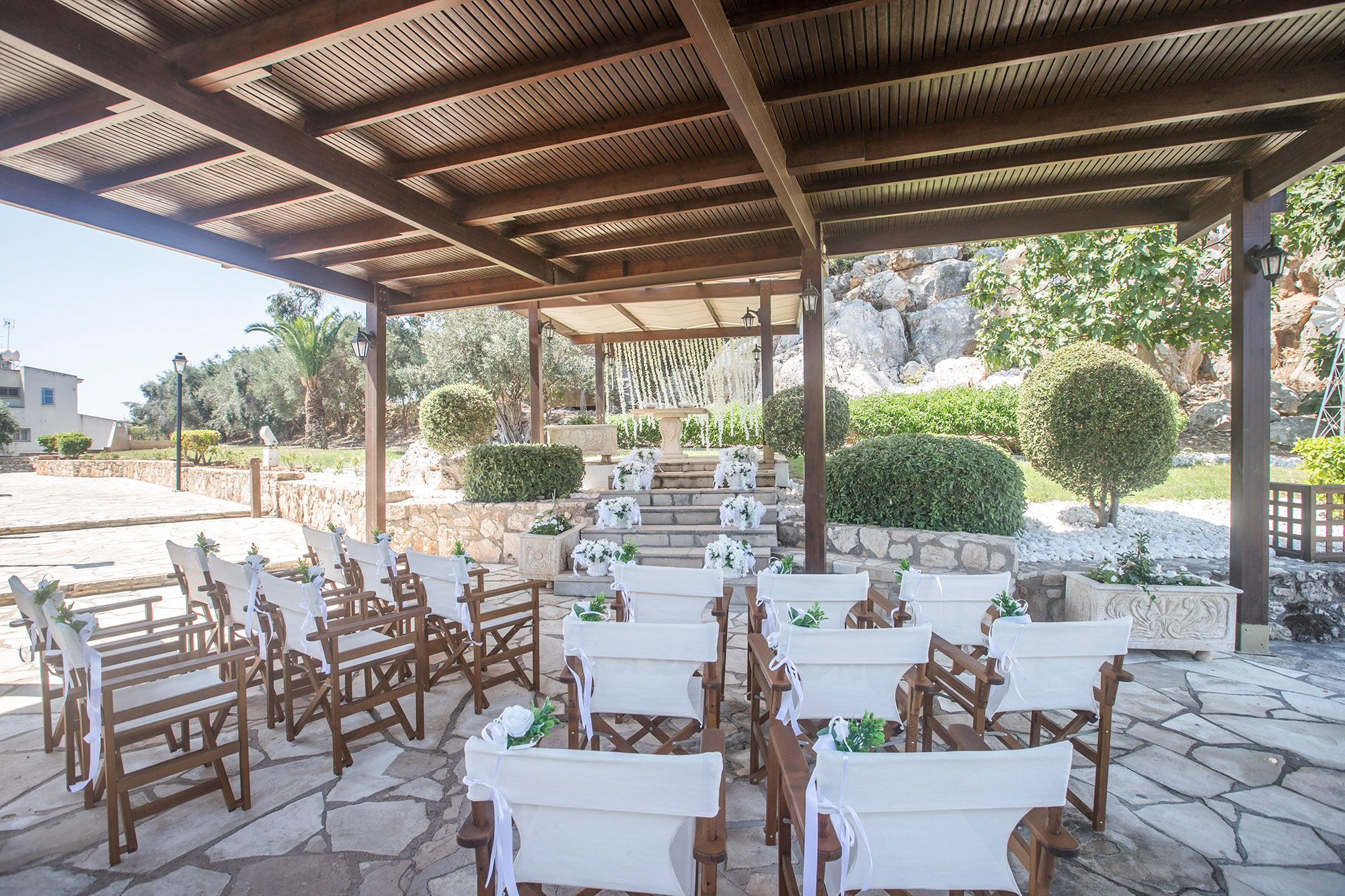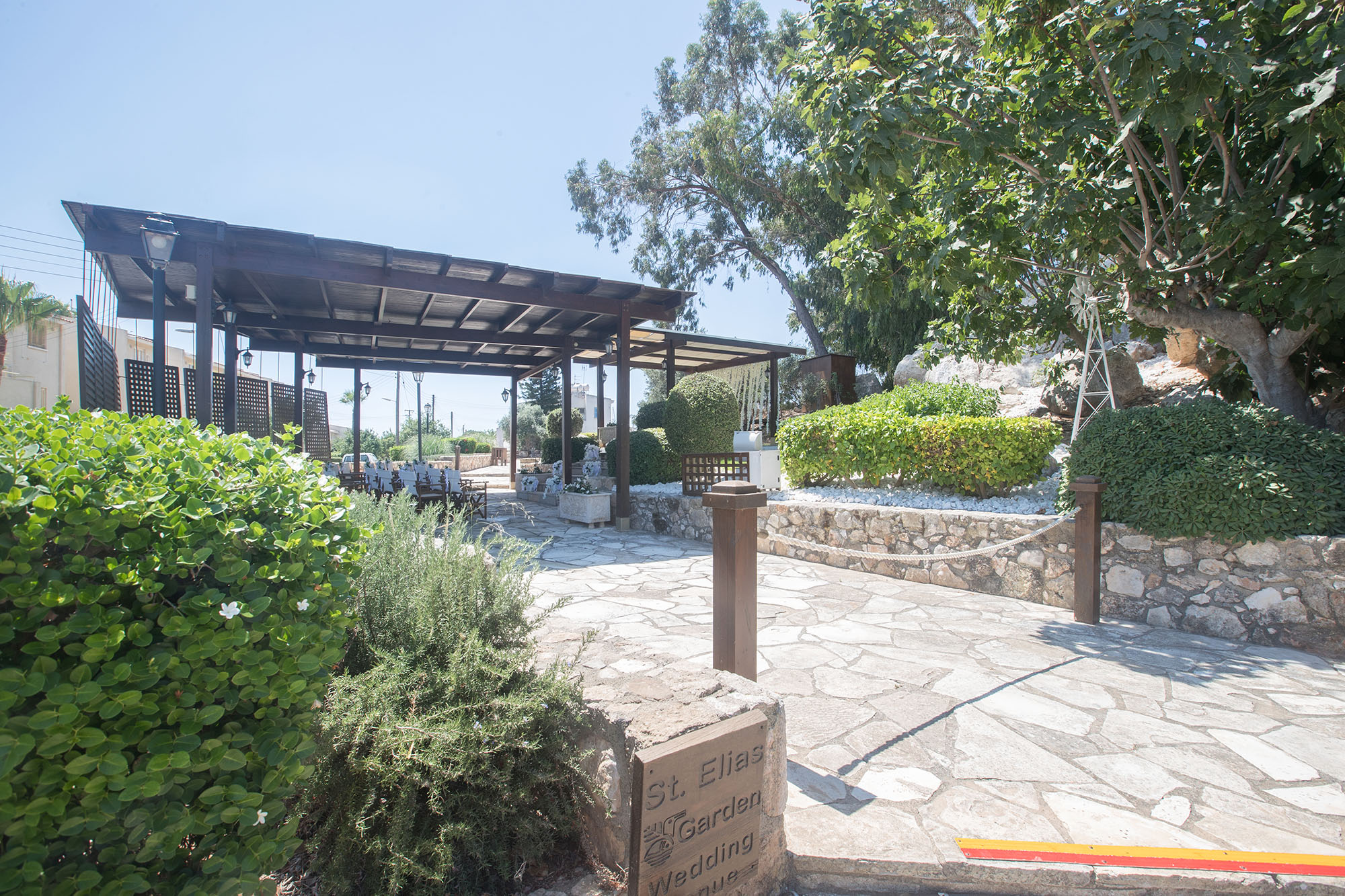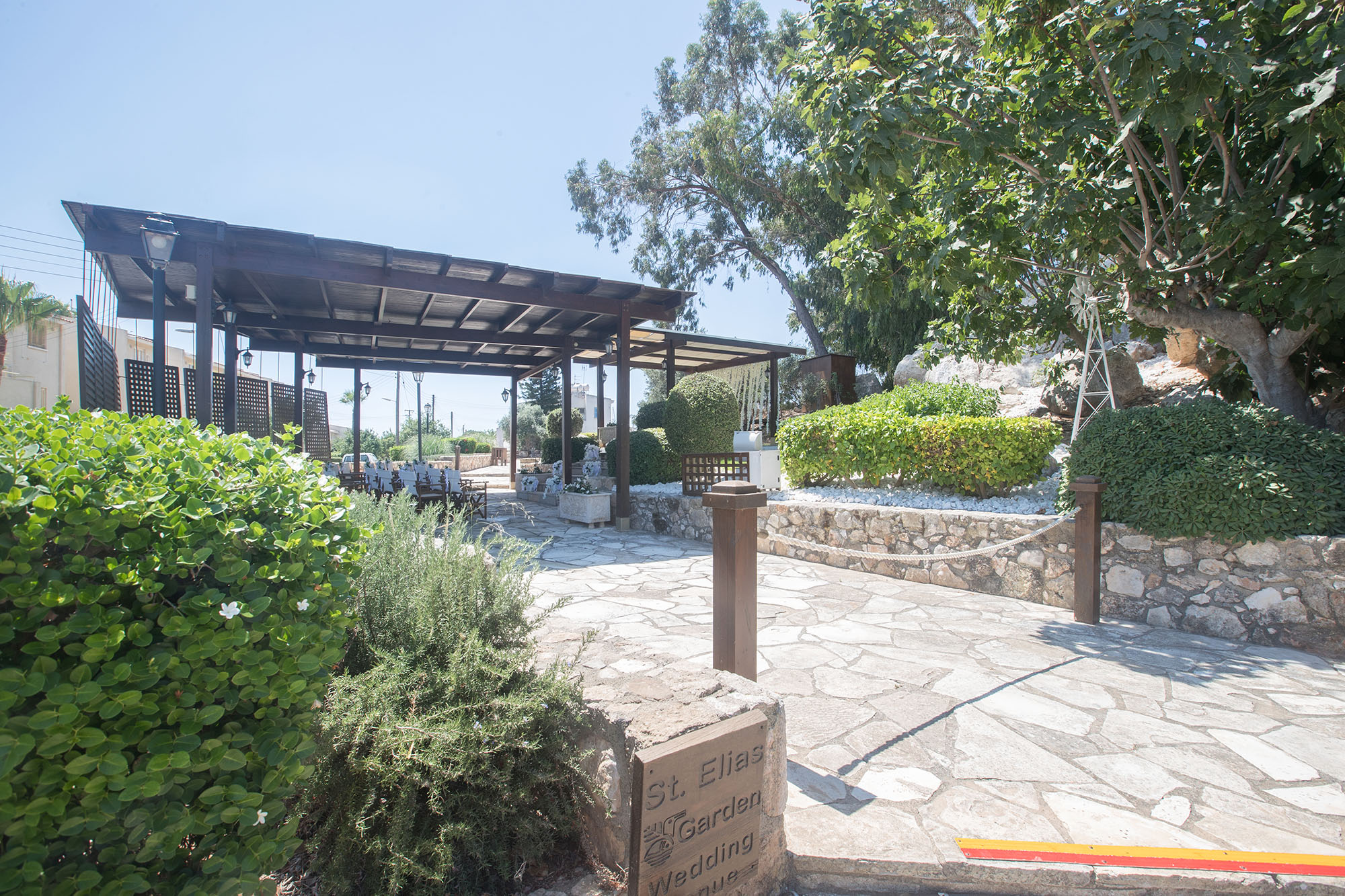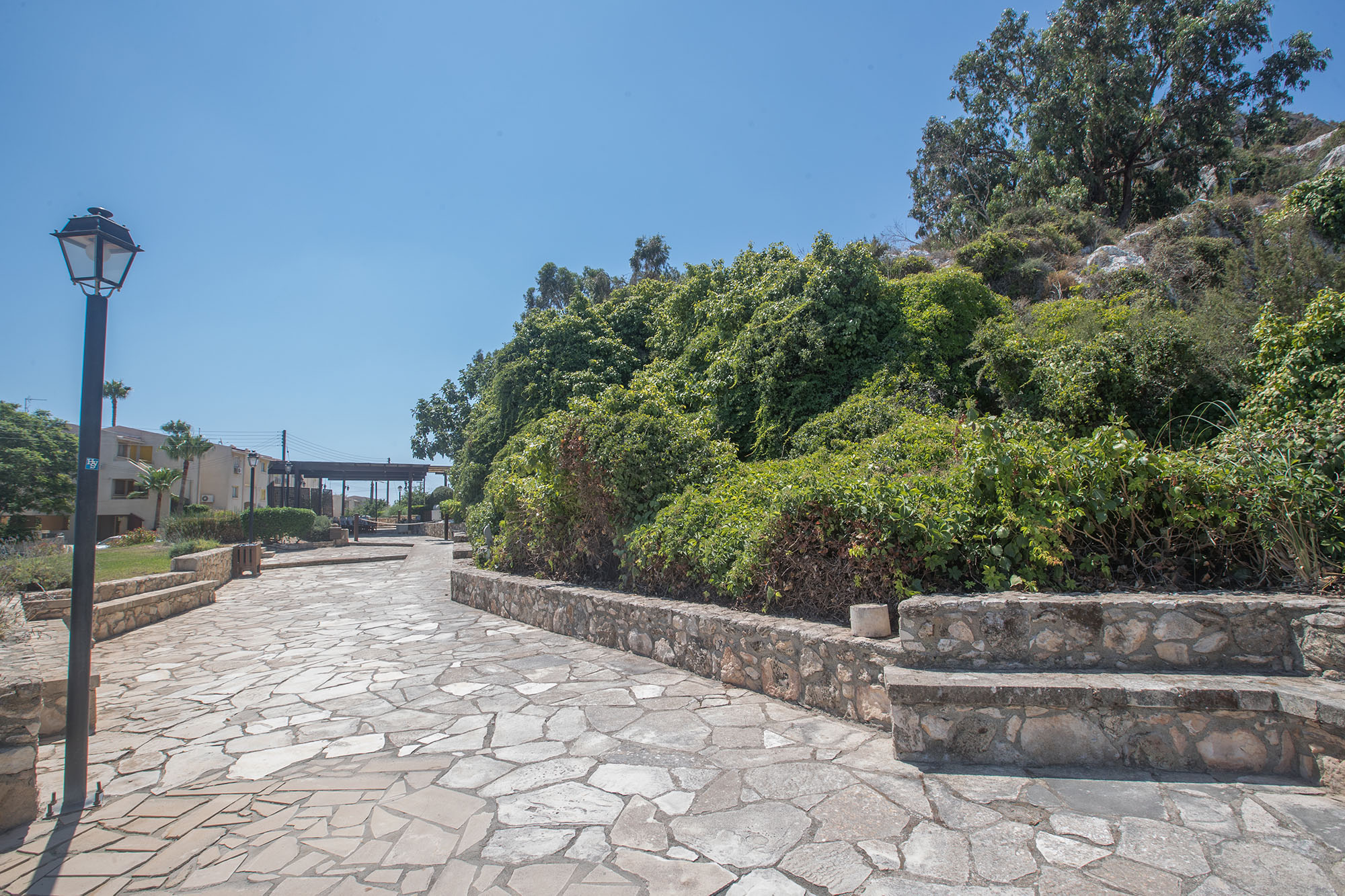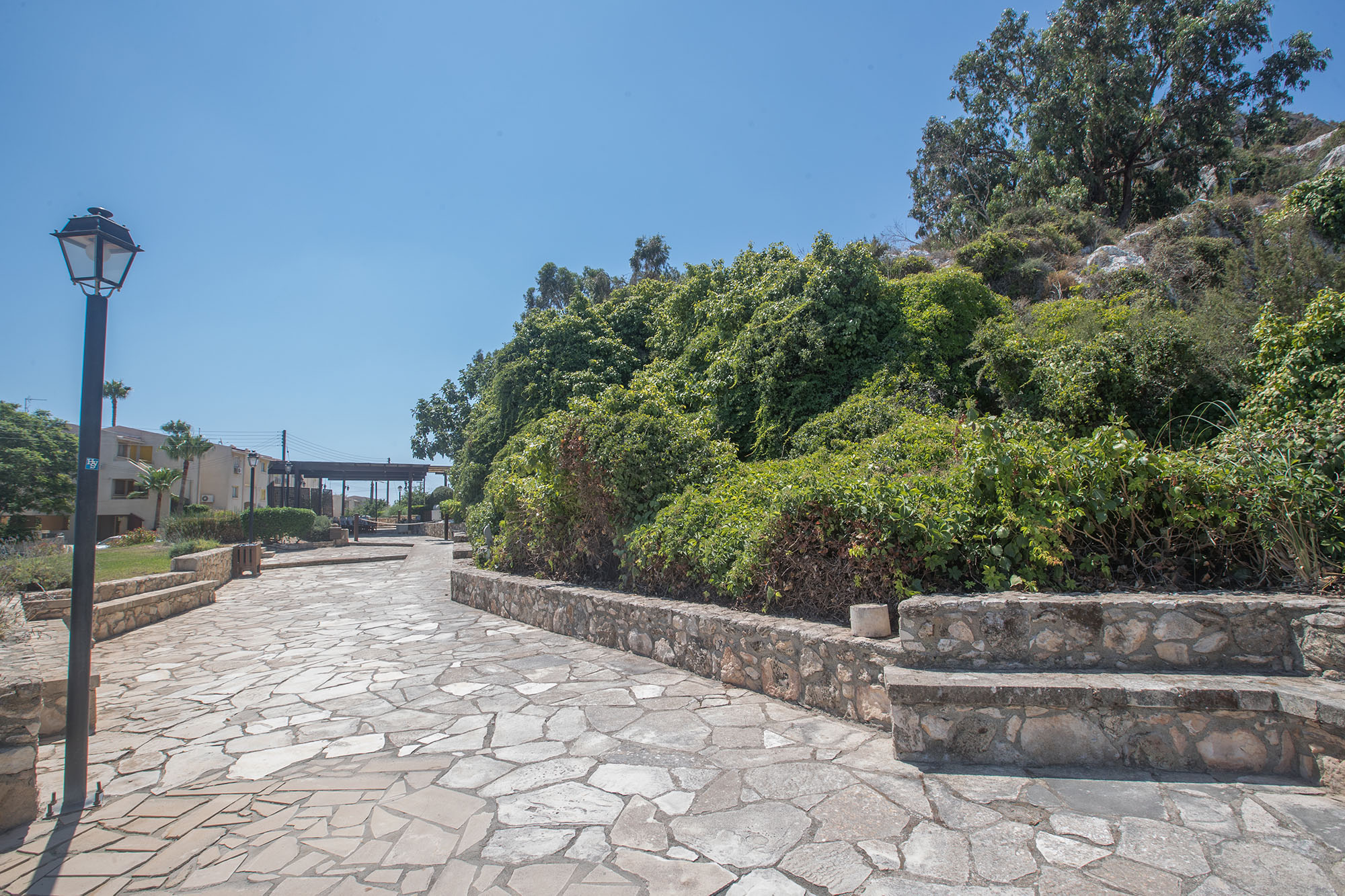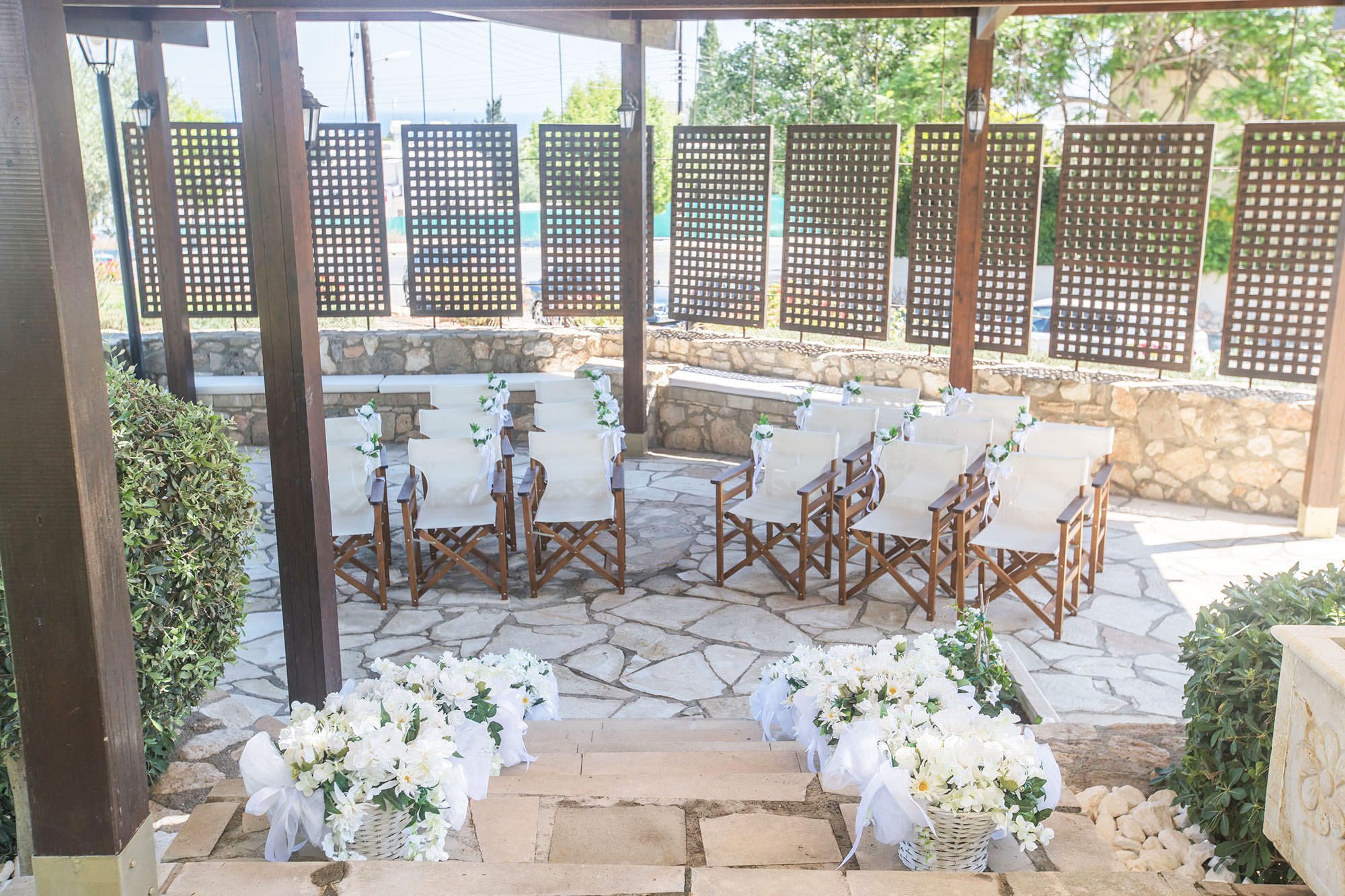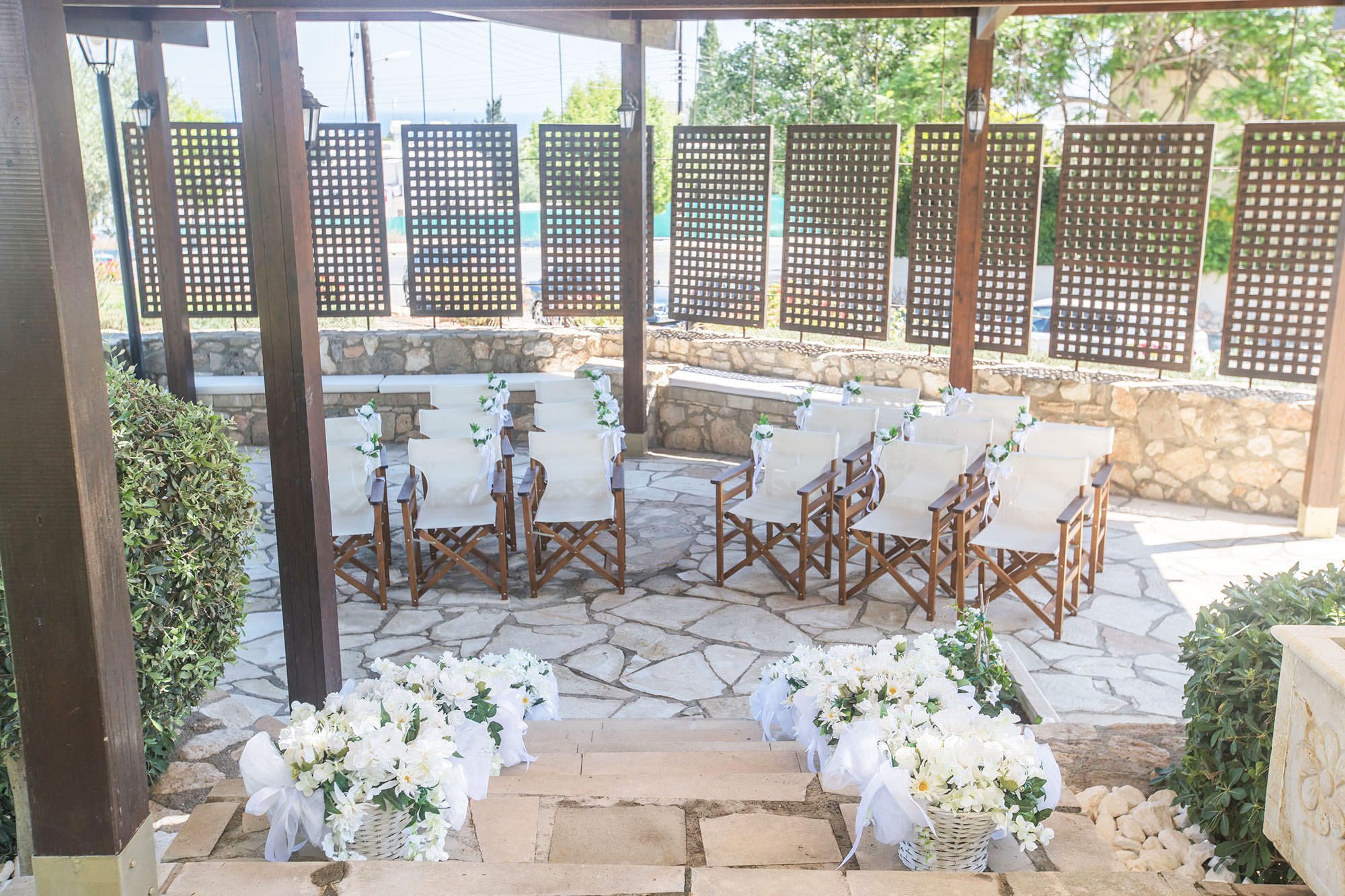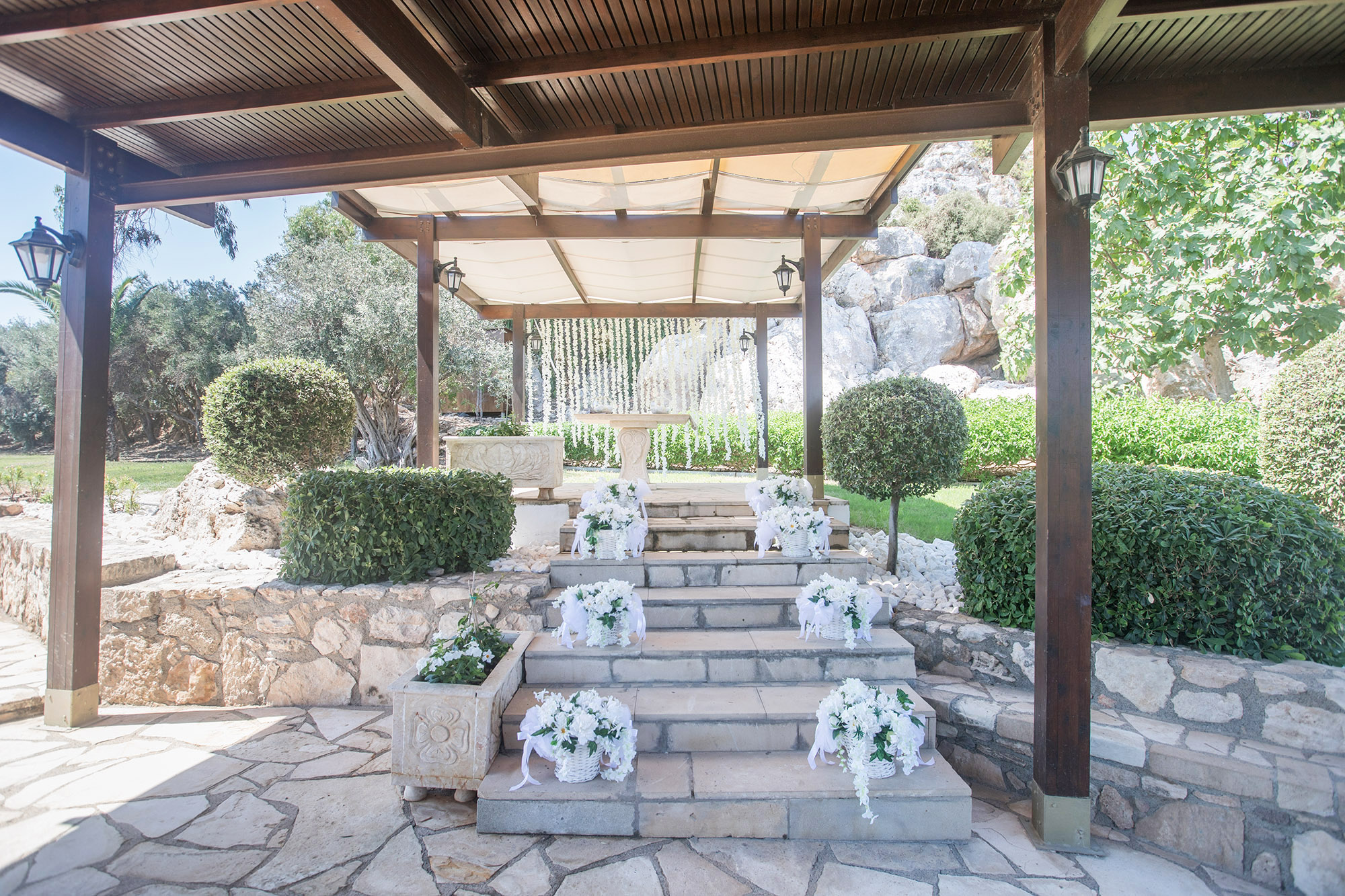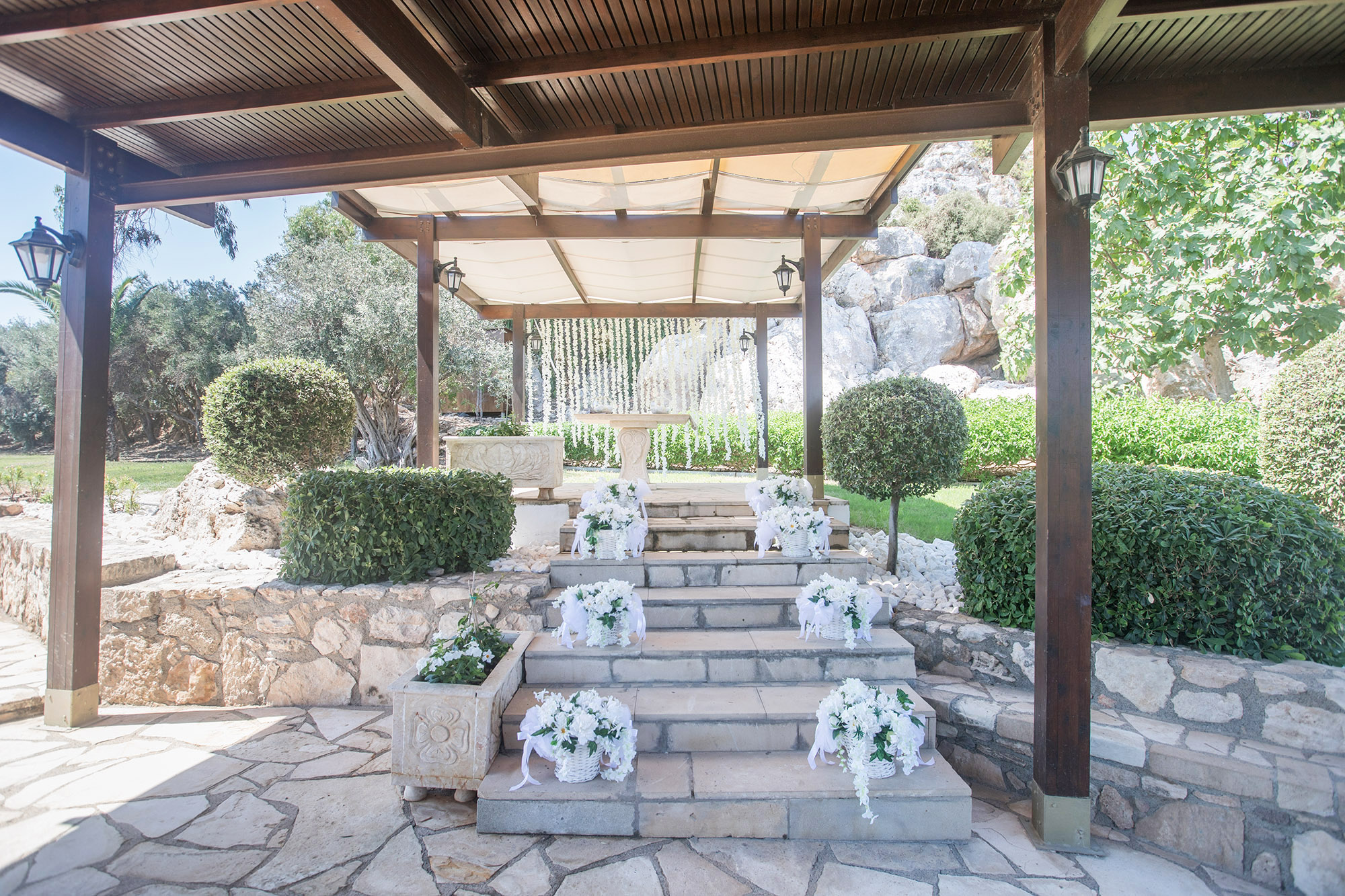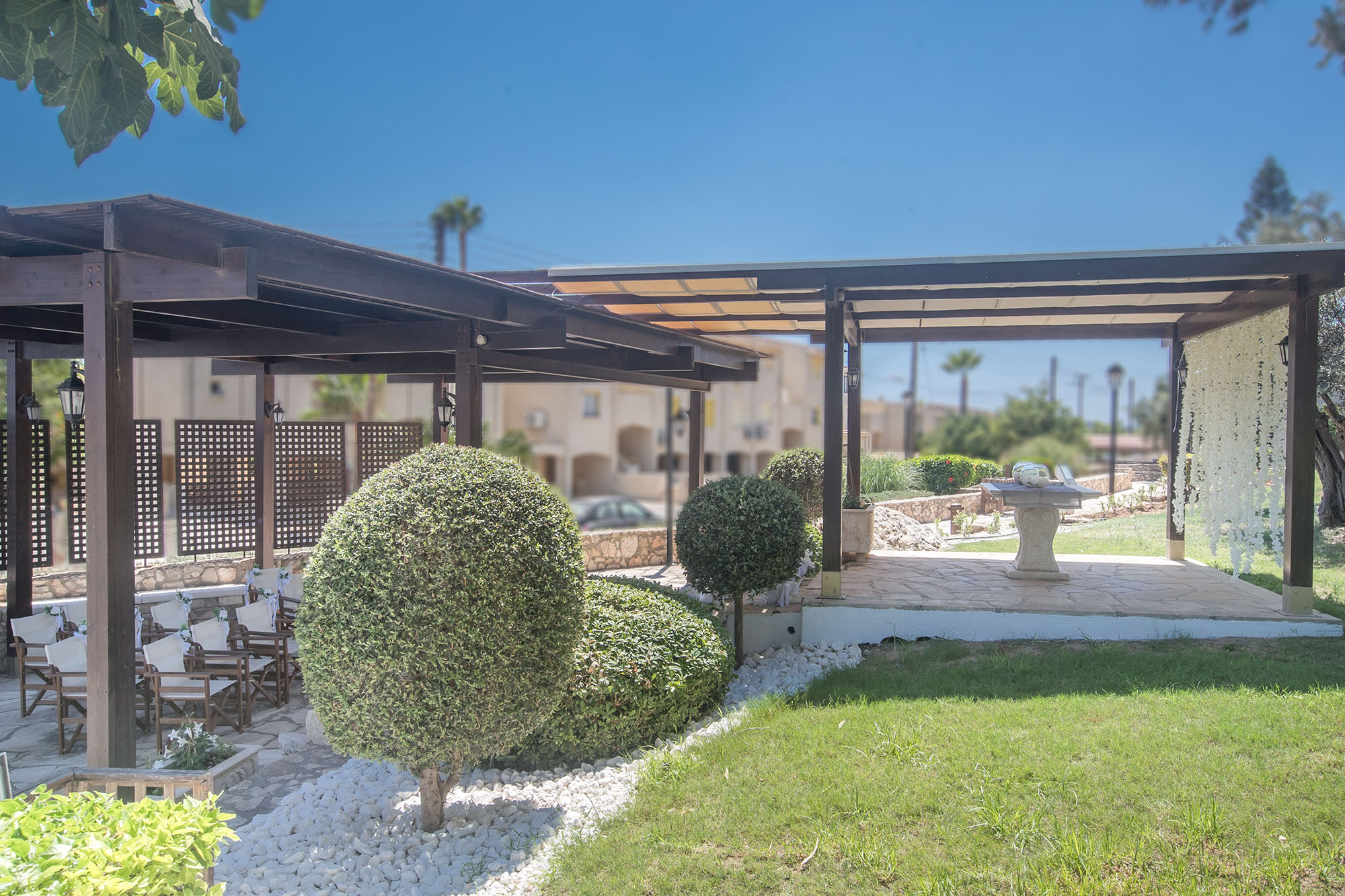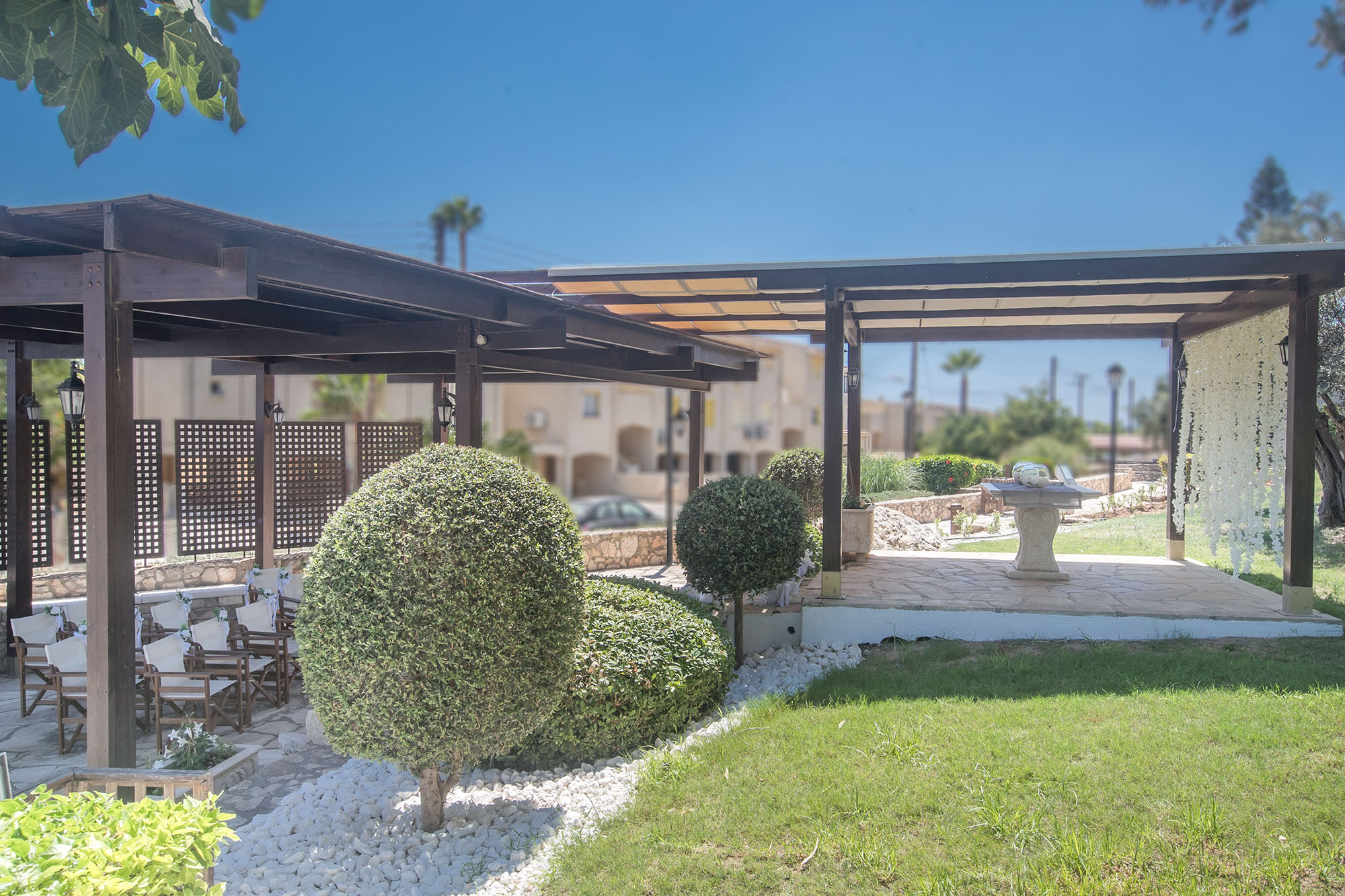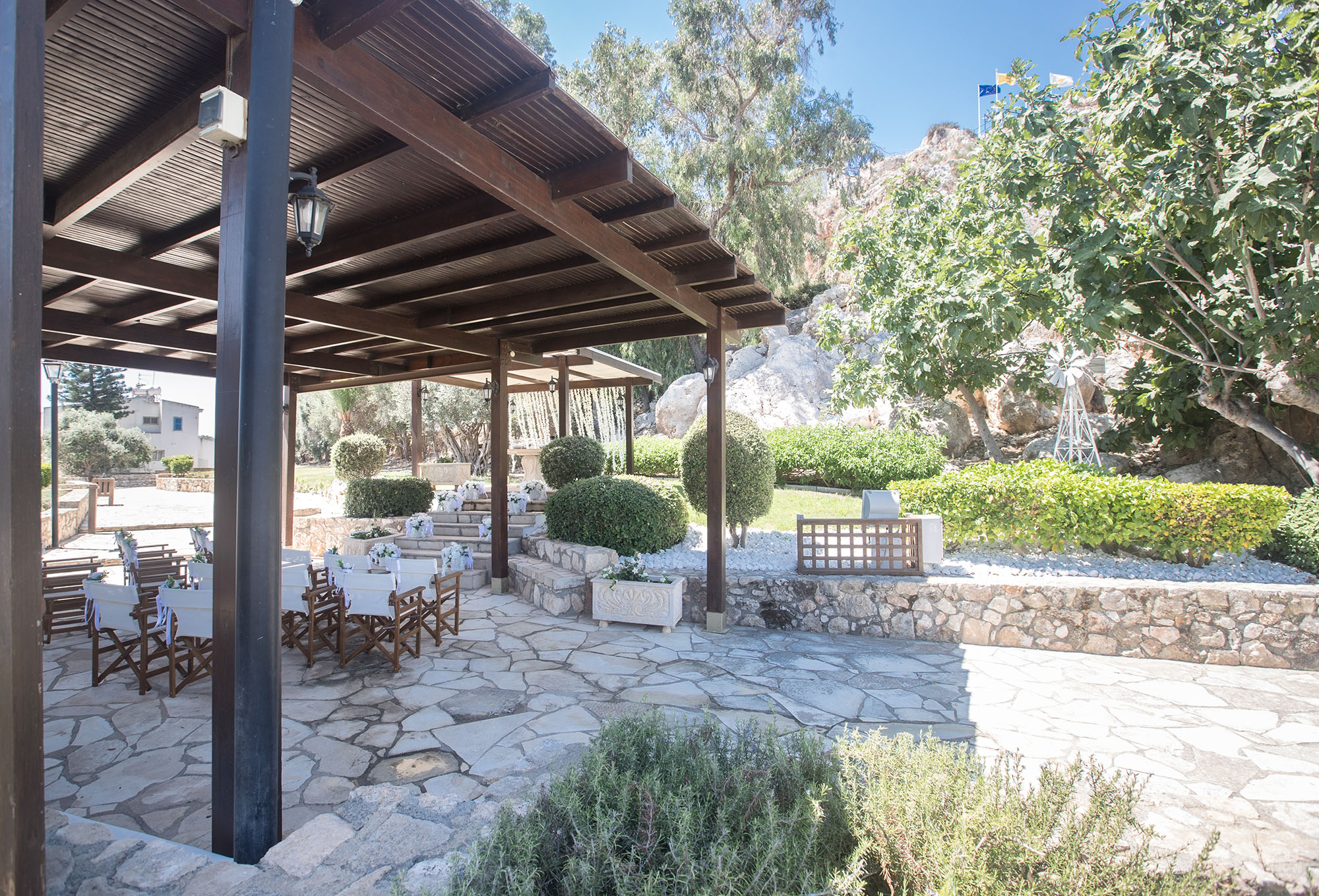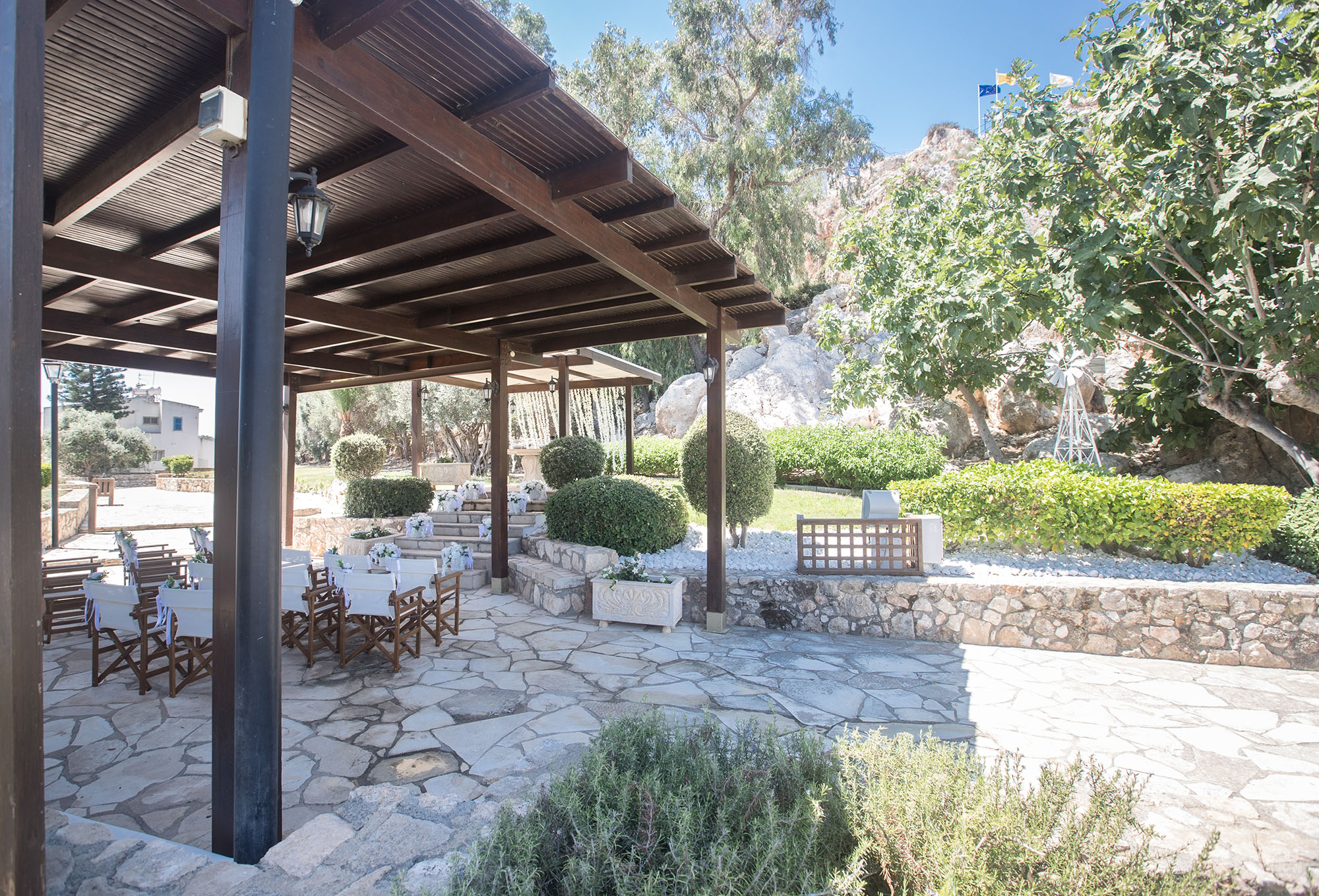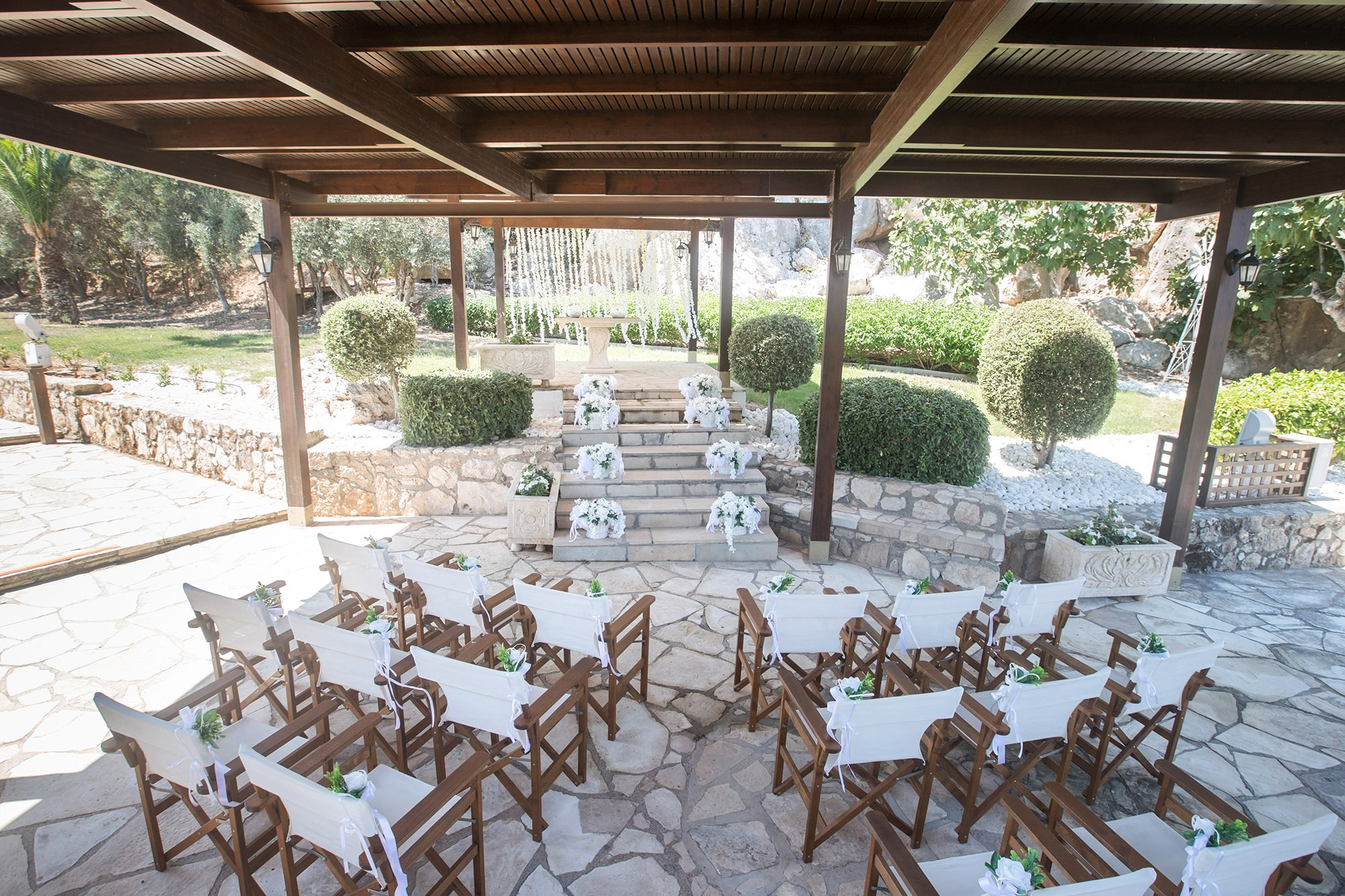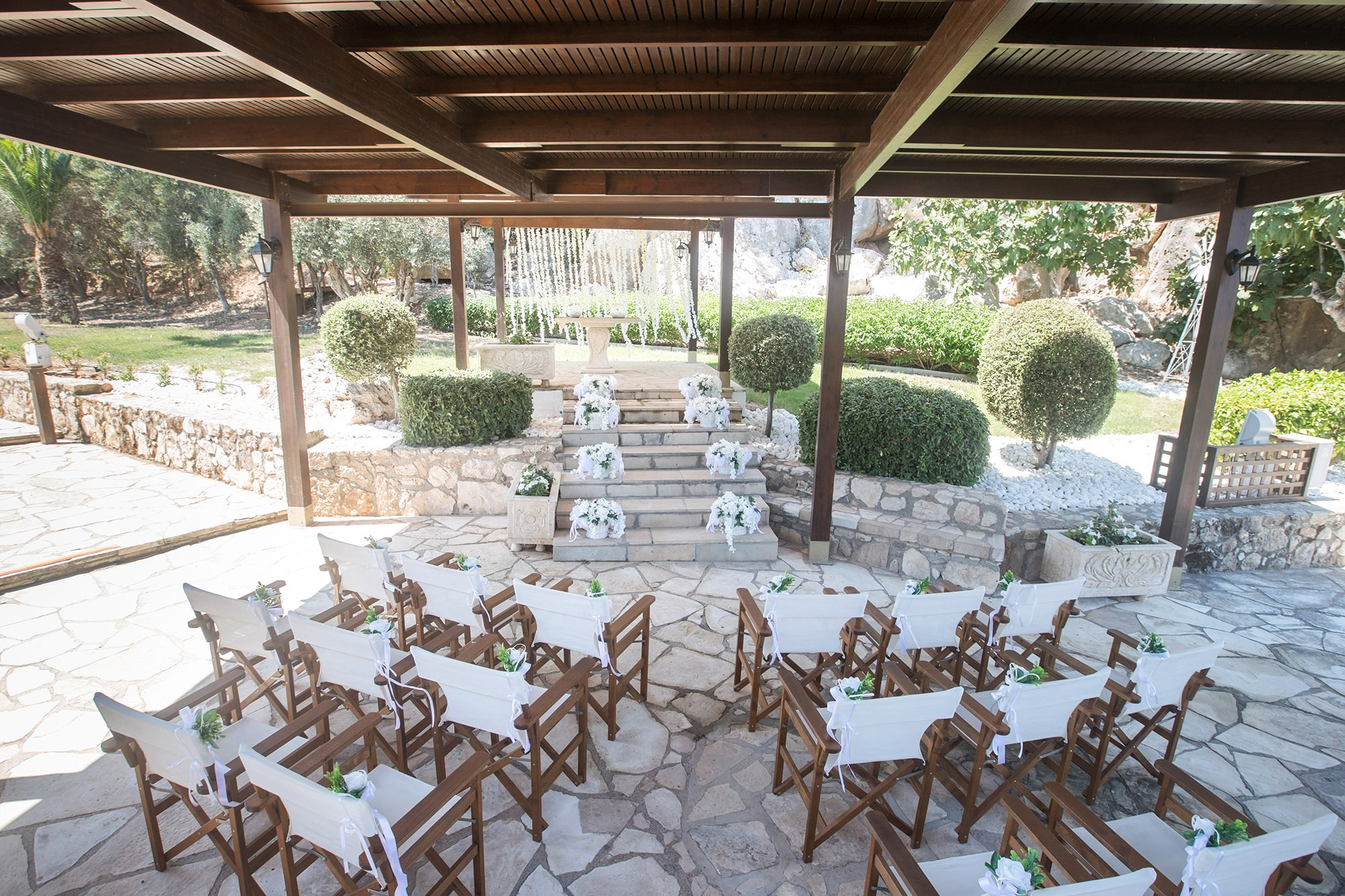 Book your Wedding Date
In the stunning gardens at the foot of Prophet Elias in Protaras, is the civil marriage celebrated space.
For more information contact us at [email protected]. Please advice arrival date so as to send you back your registration date in our office (for paperwork & Town Hall fees payment).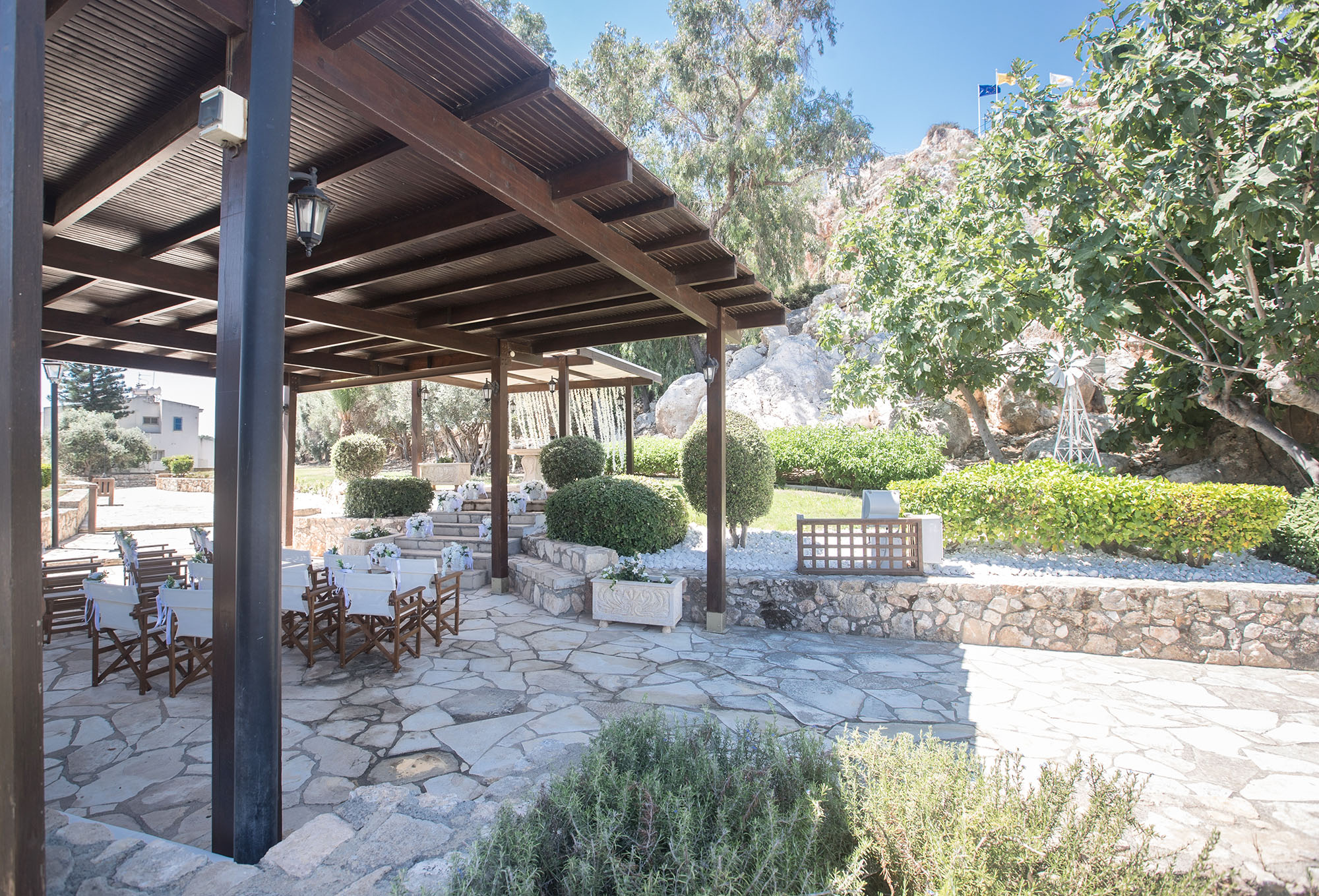 Ceremony venue

ST. ELIAS GARDEN VENUE
St. Elias' Garden Venue is set in the stunning gardens at the foothill of St. Elias Chapel in Protaras. This venue offers romance and tranquility. The summer flowers will add more colour to your dream day photographs. The venue is decorated with white covered chairs and white cushions upon any stone seating, as well as floral decorations upon the marble table and steps. There is disable access as well as convenience facilities.
Should you wish to organize your own music for your special day, we can offer the assistance of playing this from your own CD or USB.
While the sun glistens upon the sea, you will be completing your vows with summer flowers around you, a combination of all of Cyprus in one venue.
*Decorations illustrated and pricces may vary slightly.
*seating capacity for 50 persons
Banqueting venue

How are venue fees settled when booking via BookYourWeddingDay.com?

If your travel agent makes the booking, the venue fee may be included in your package.
If you book online yourself, contact the hotel/venue as soon as you receive your booking confirmation to settle the required venue fee.