Coralli - Blue Lagoon Venue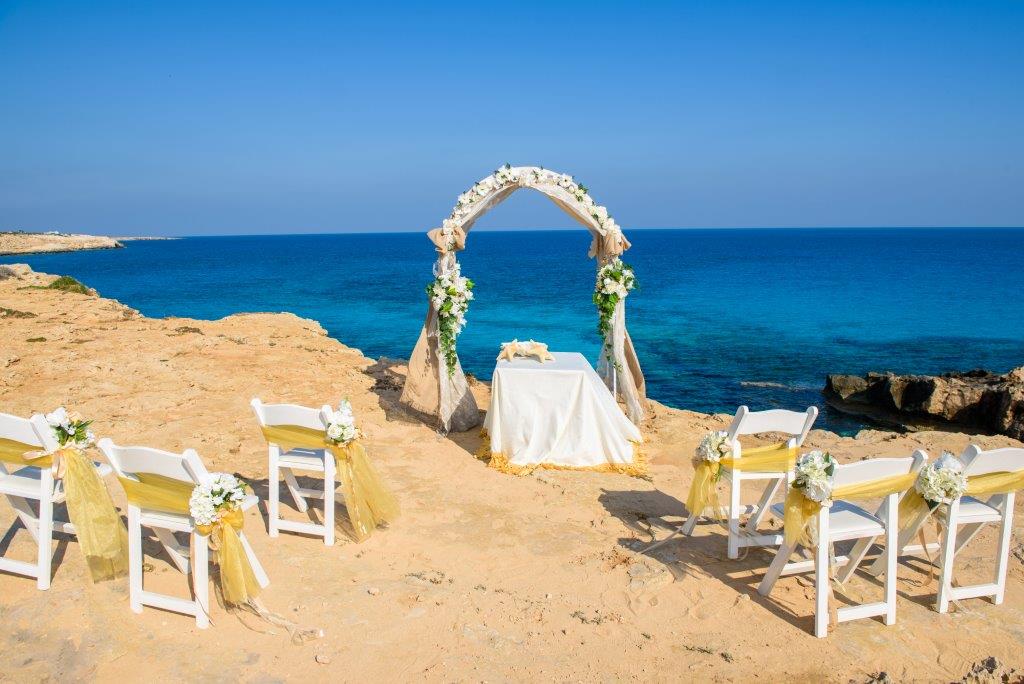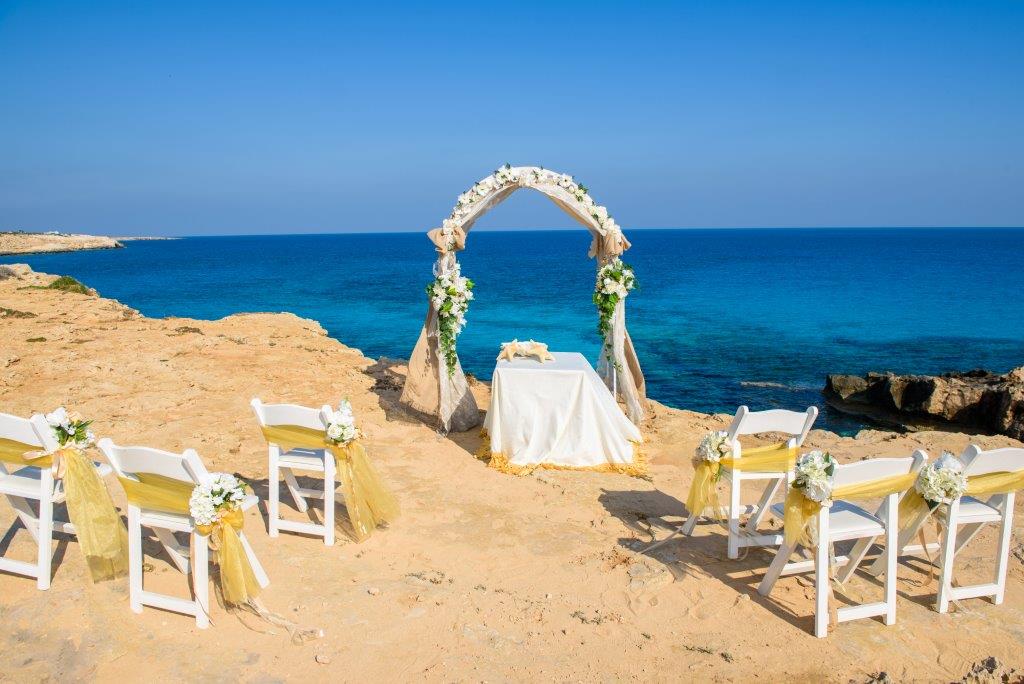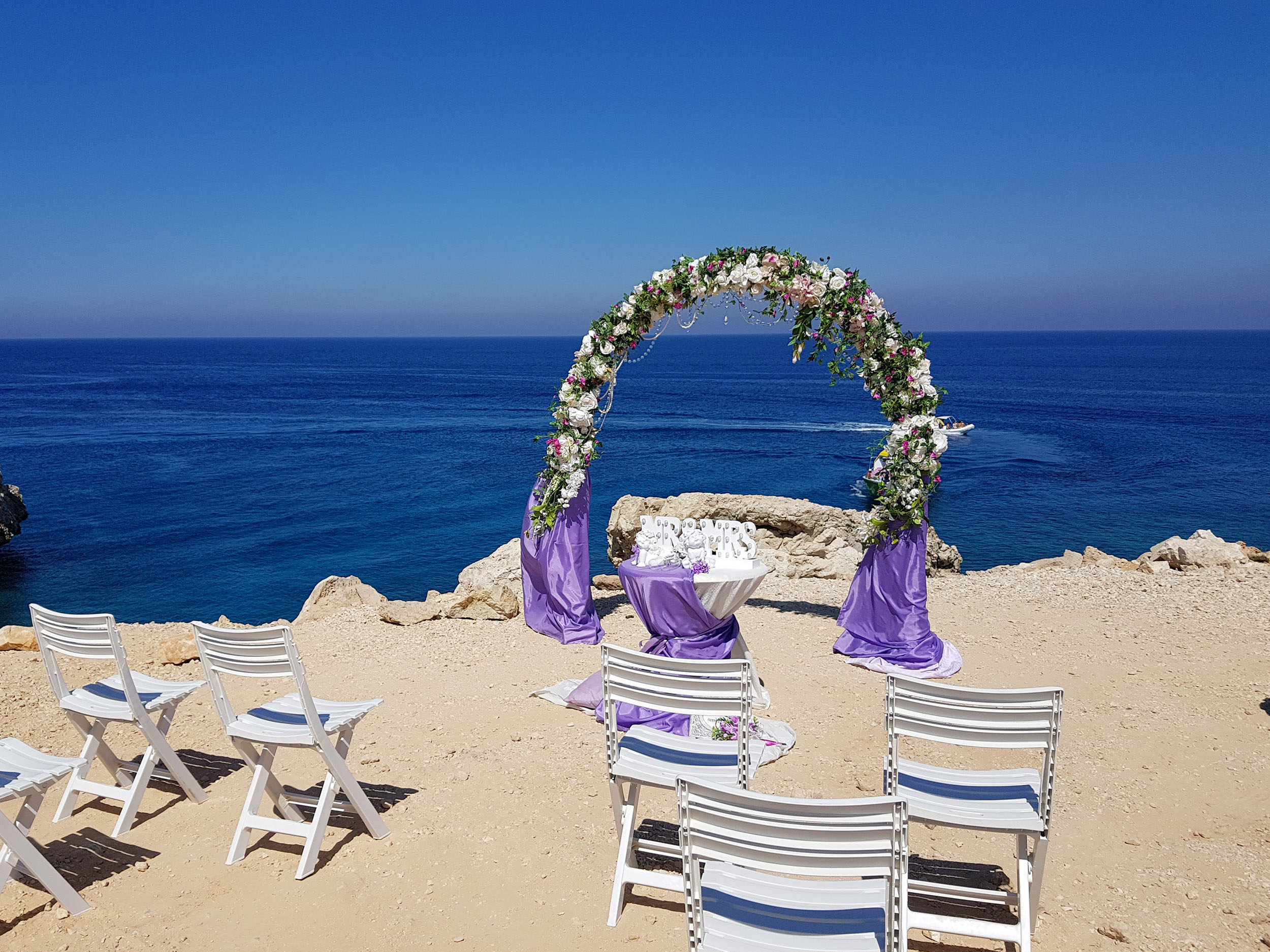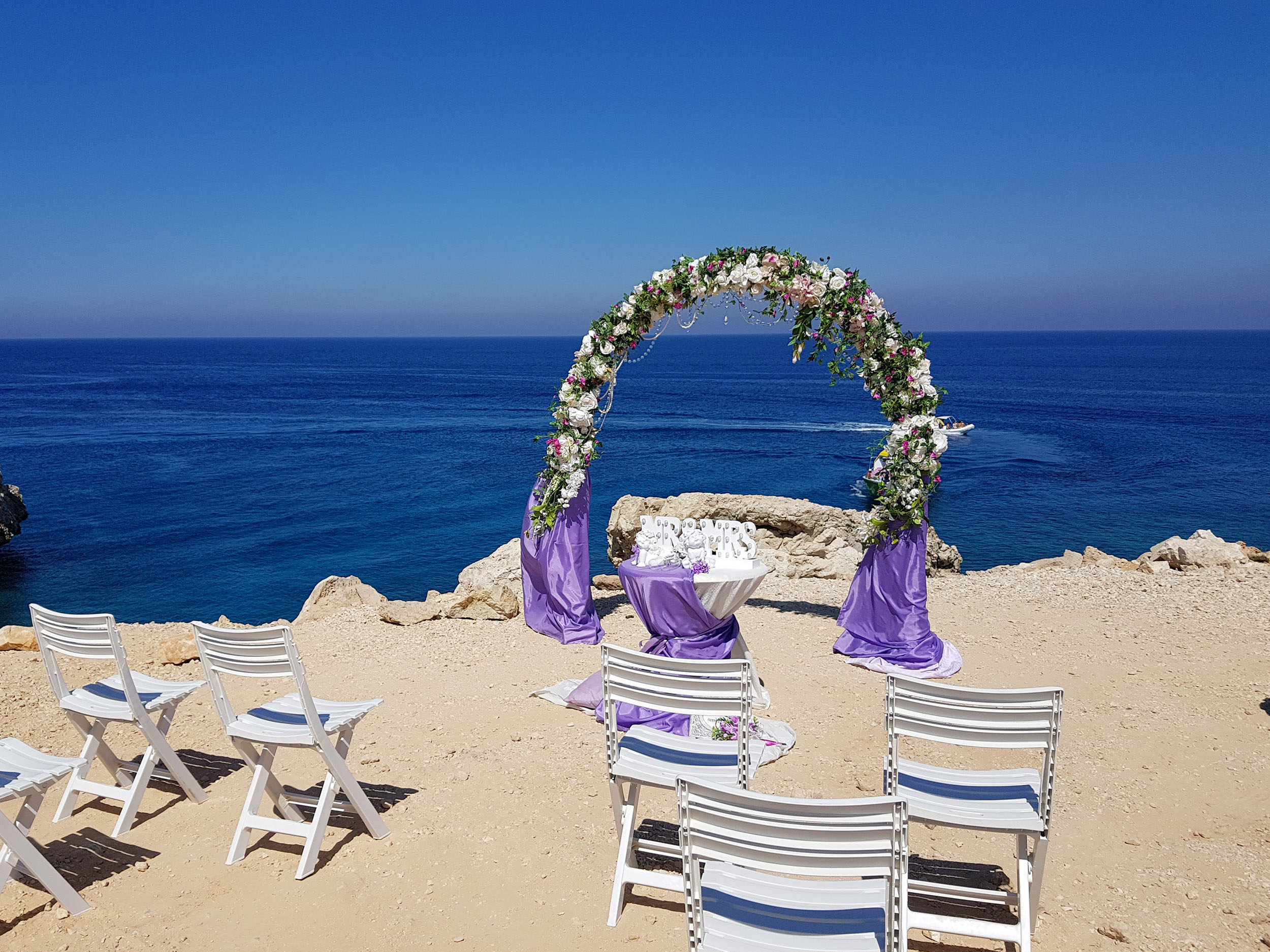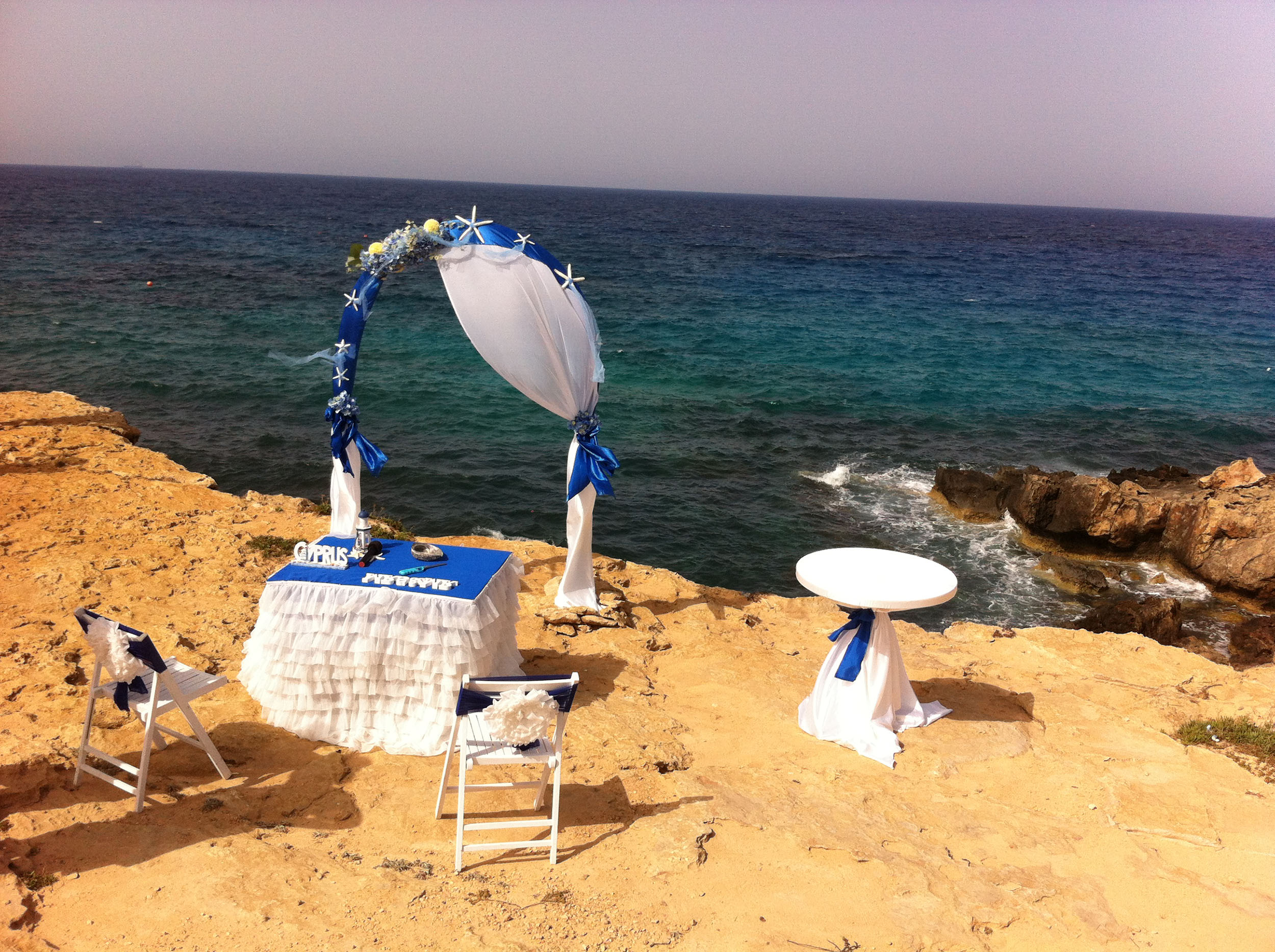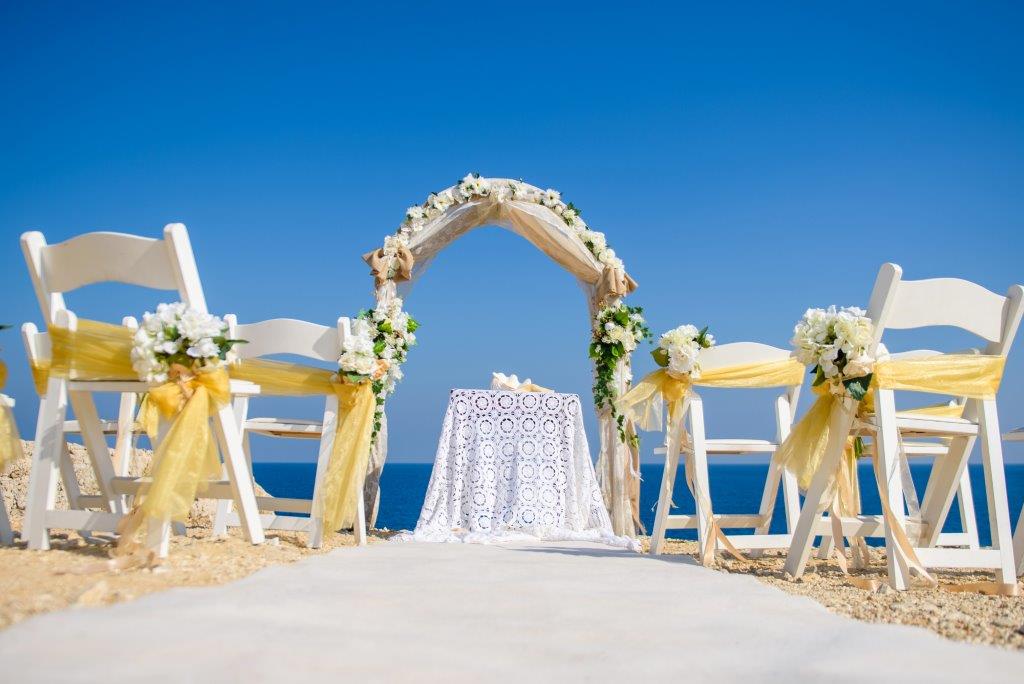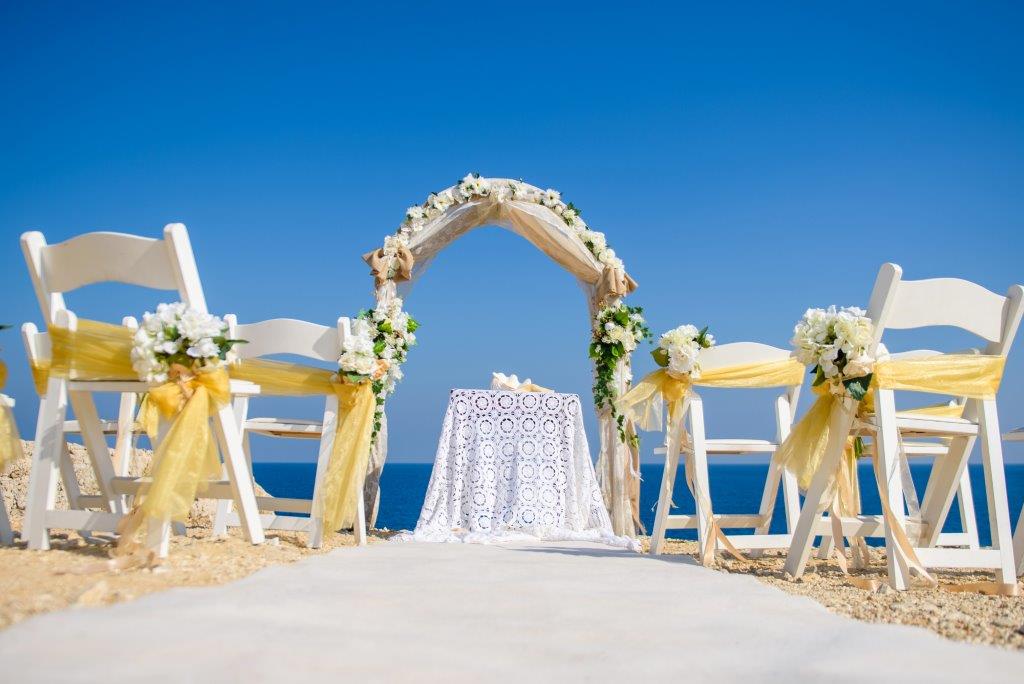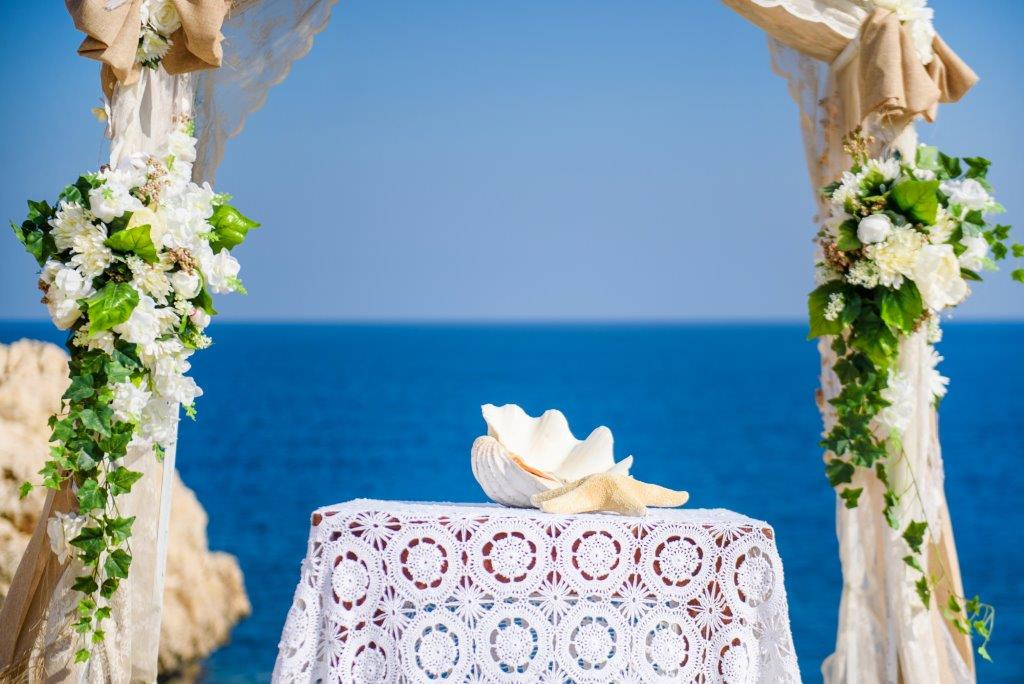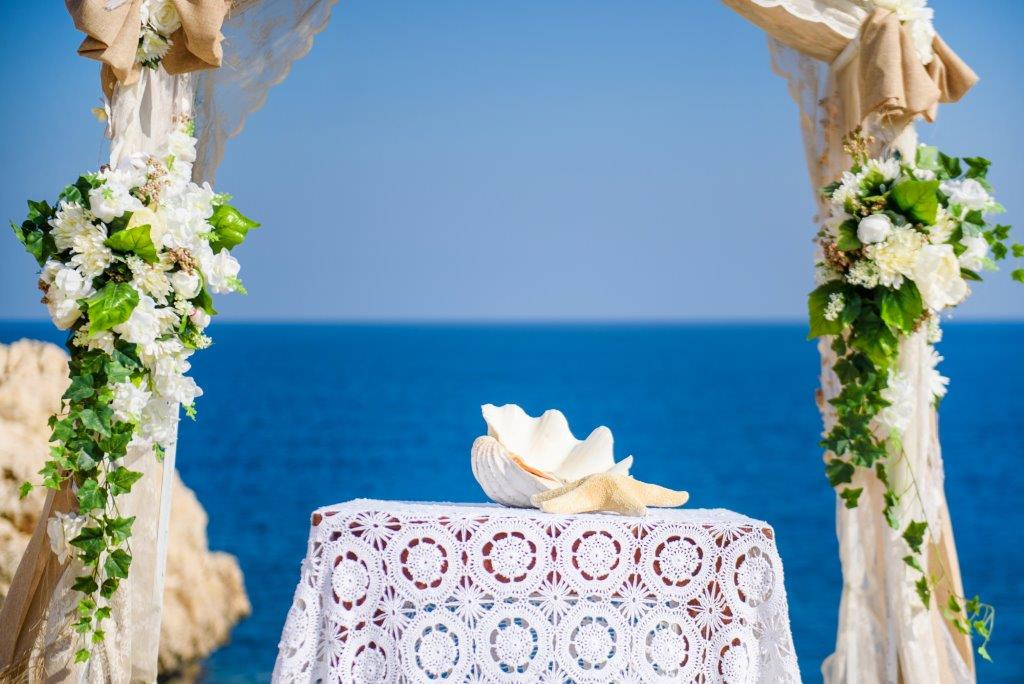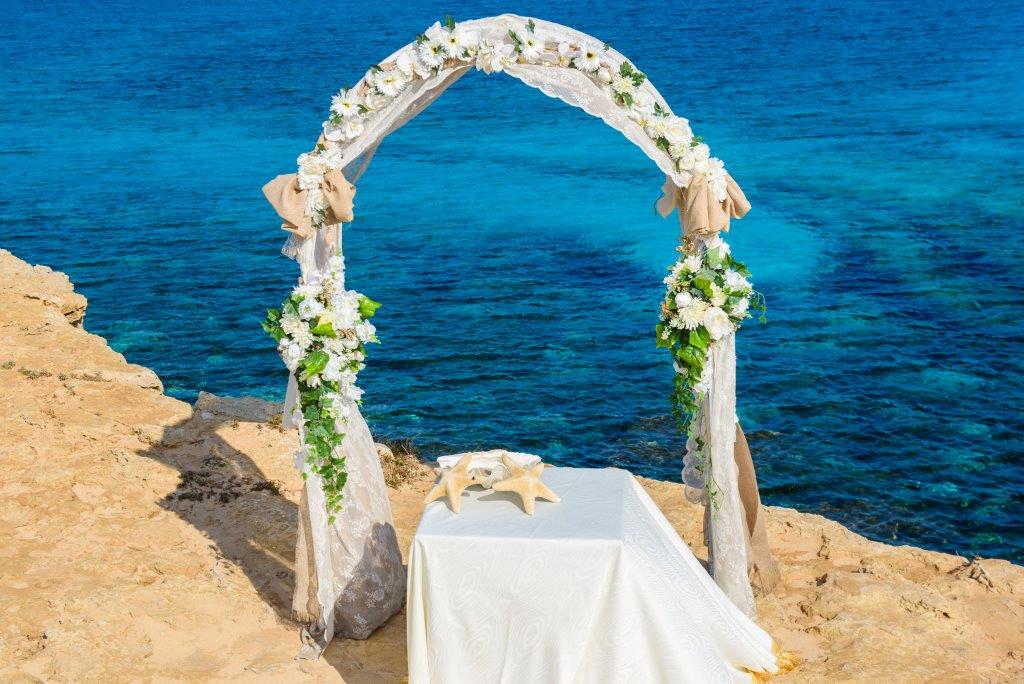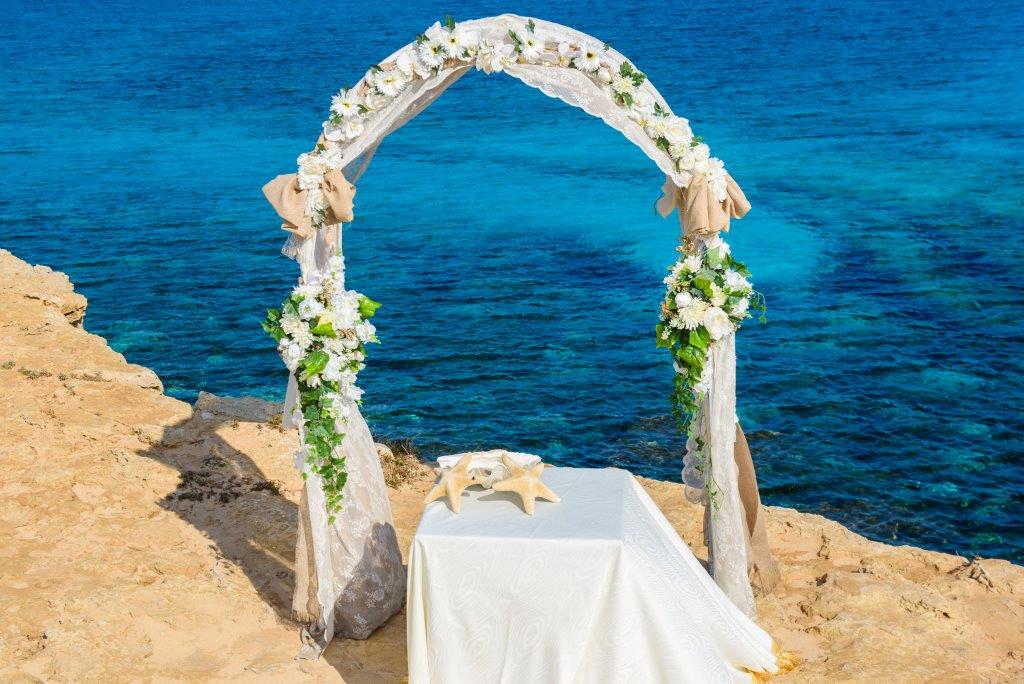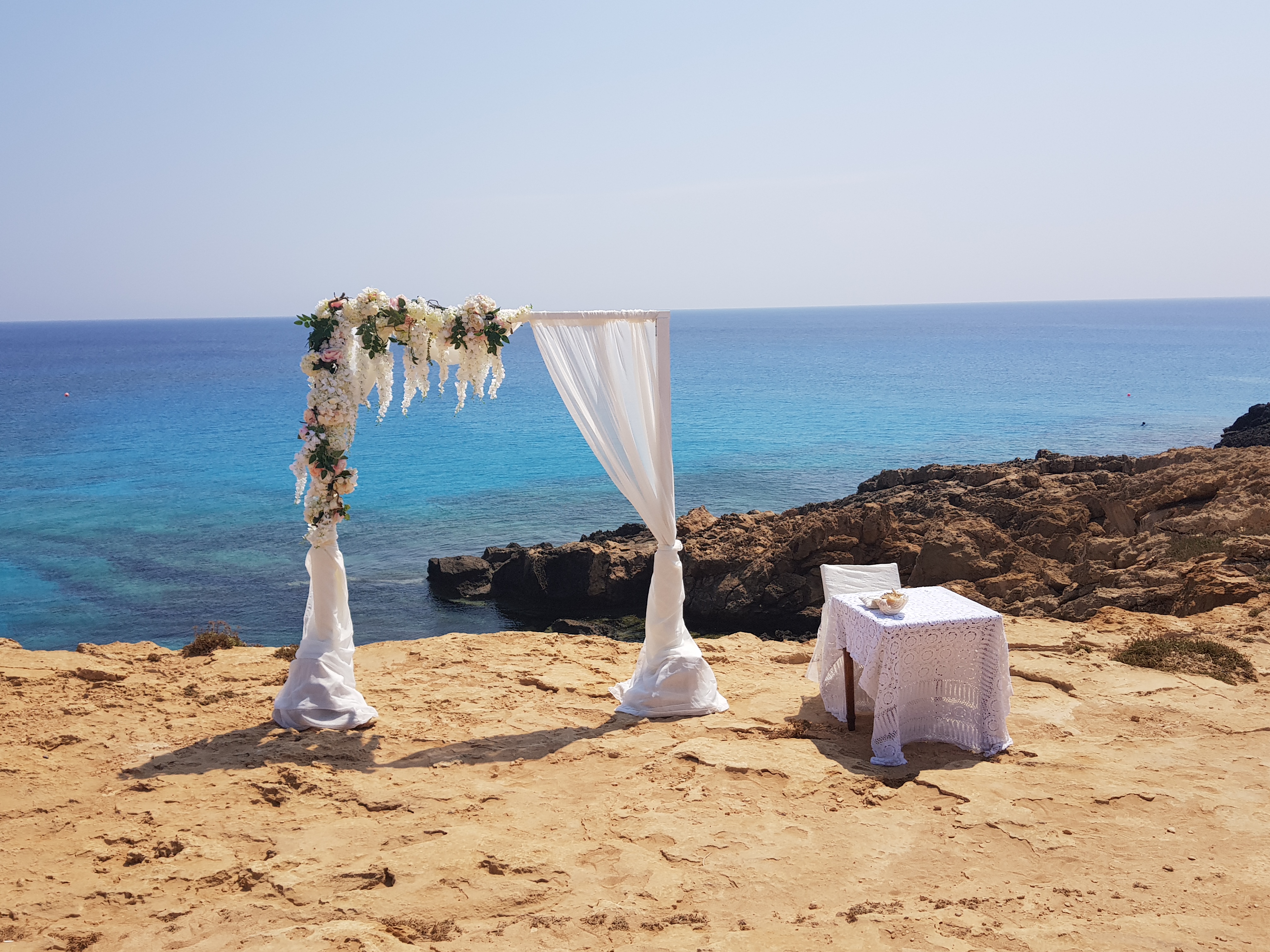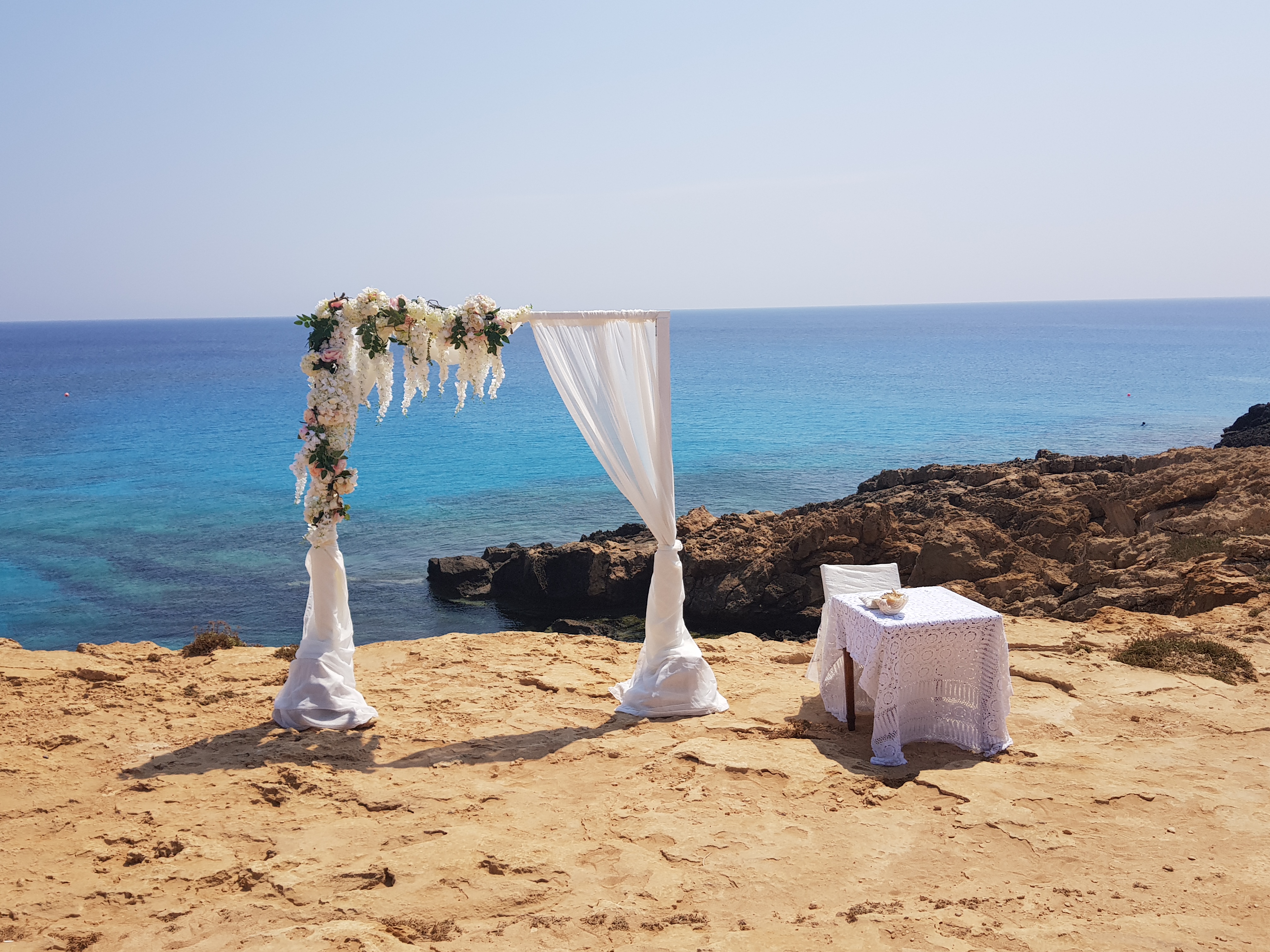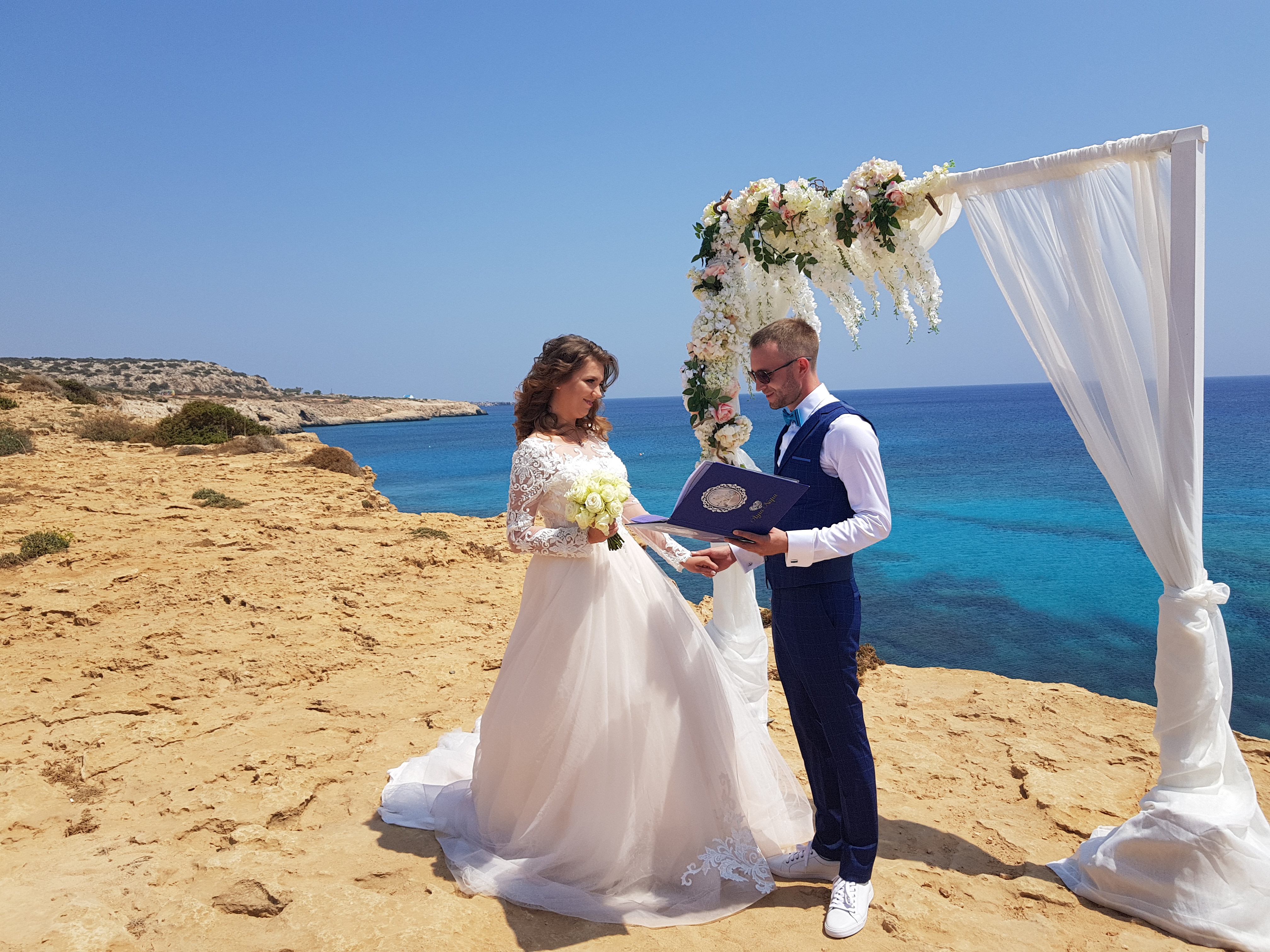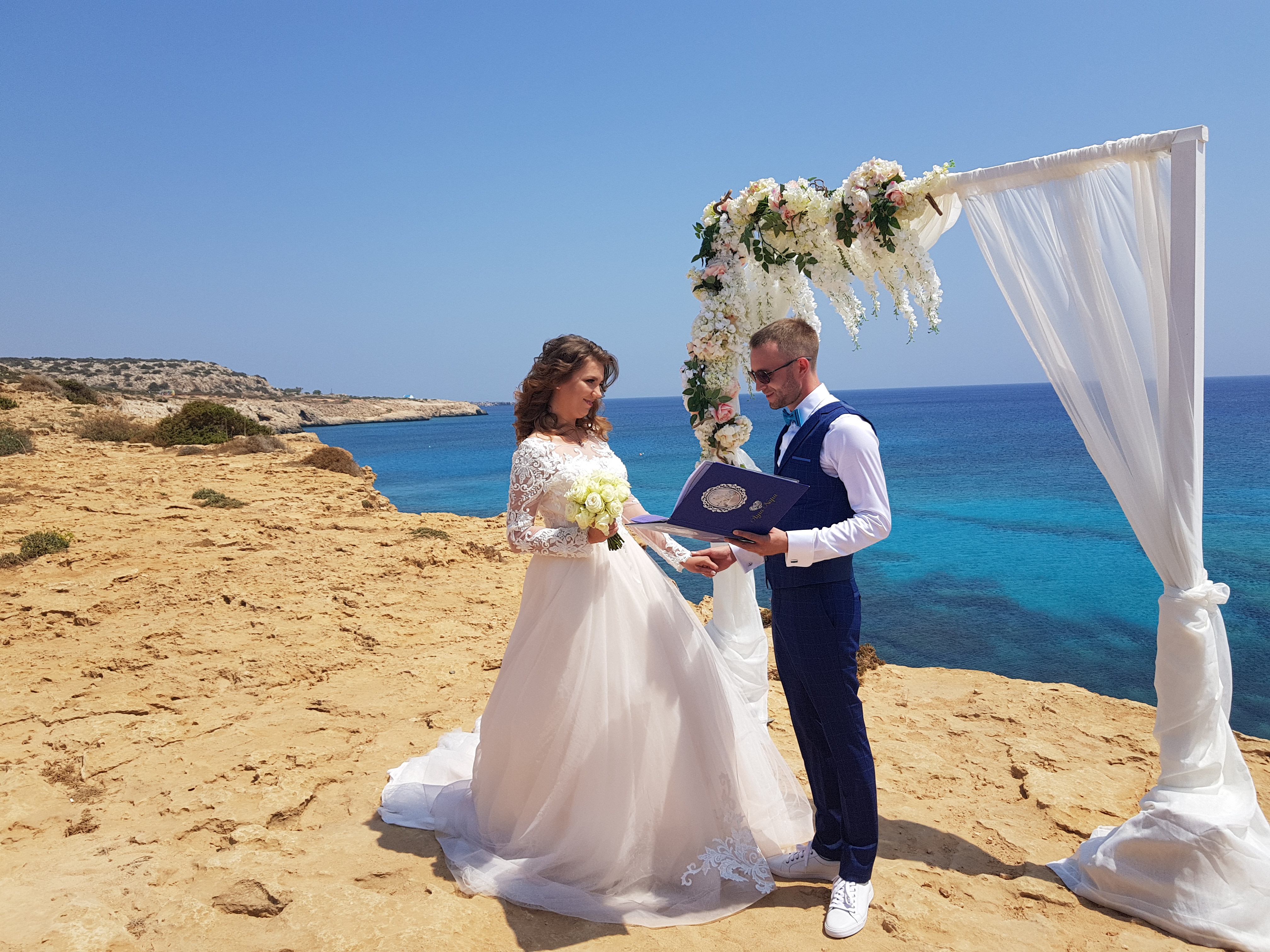 Book your Wedding Date
A new venue, closed to Cape Greco. A scenery of blue colours of the water and sky.
Ceremony venue

It's a picturesque place where the couple can see and admire the best sunrise and sunset of Europe. A sea coastal venue, decorated with a romantic concept. Get married on a fabulous beach having the blue colours of the sky, of the sea and the golden sandy beach as background scenery. It is a new venue closed to Cape Greco. Furthermore we offer classic, chic and romantic wedding decoration and we can also provide you with extra decorated chairs for your guests.
*Important Note - Please read below
Municipality Fee:
€282.00 (Monday - Sunday)
Venue Fee:
€350.00 ( Monday - Friday)
€550.00 ( Saturday )
€900.00 ( Sunday)
* An additional fee of €50.00 will occur for ceremonies taking place after 17:00
Banqueting venue

A handful of restaurants can be found not far from the Coralli Blue Lagoon venue where you can host your wedding lunch or dinner.
How are venue fees settled when booking via BookYourWeddingDay.com?

If your travel agent makes the booking, the venue fee may be included in your package.
If you book online yourself, contact the hotel/venue as soon as you receive your booking confirmation to settle the required venue fee.