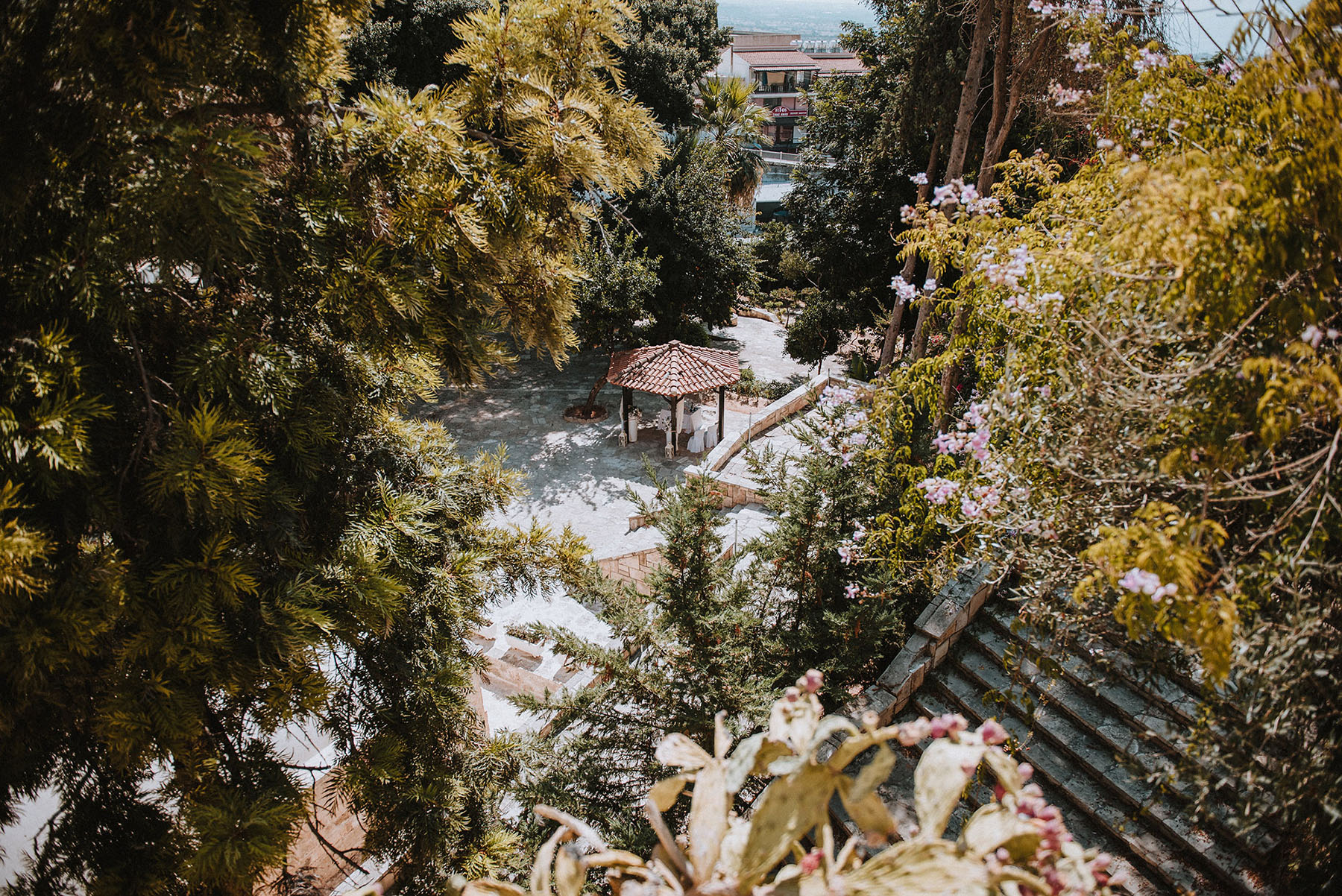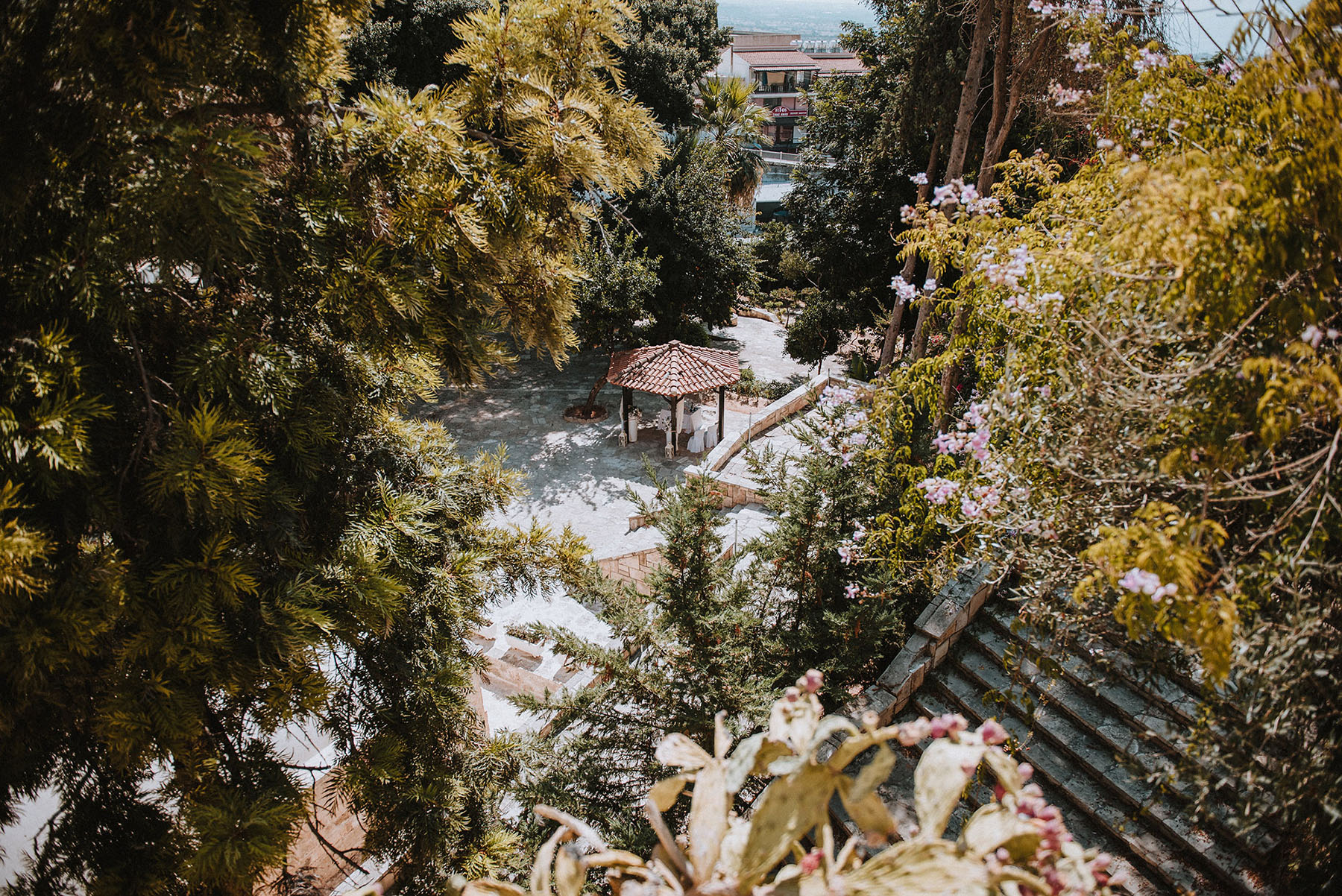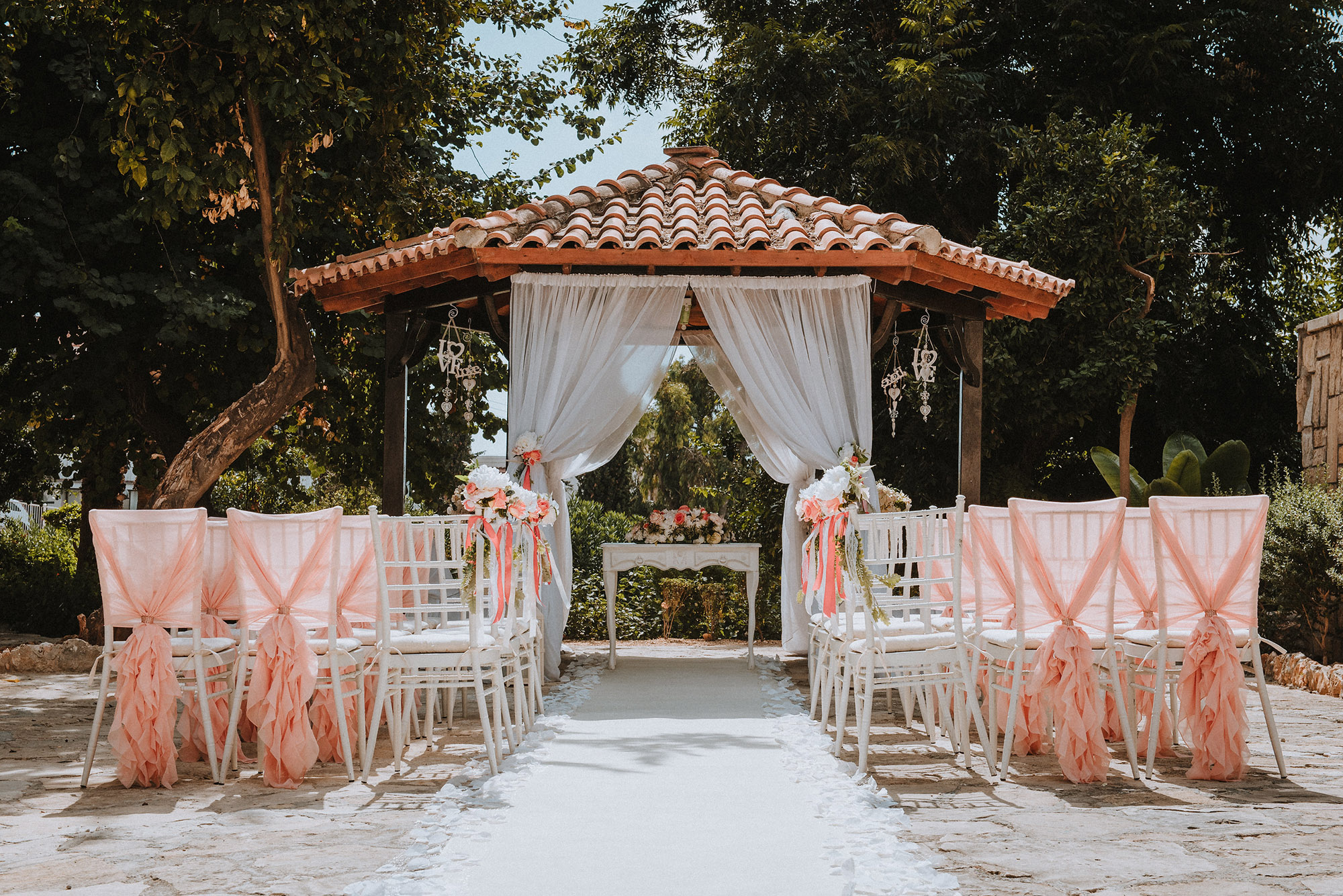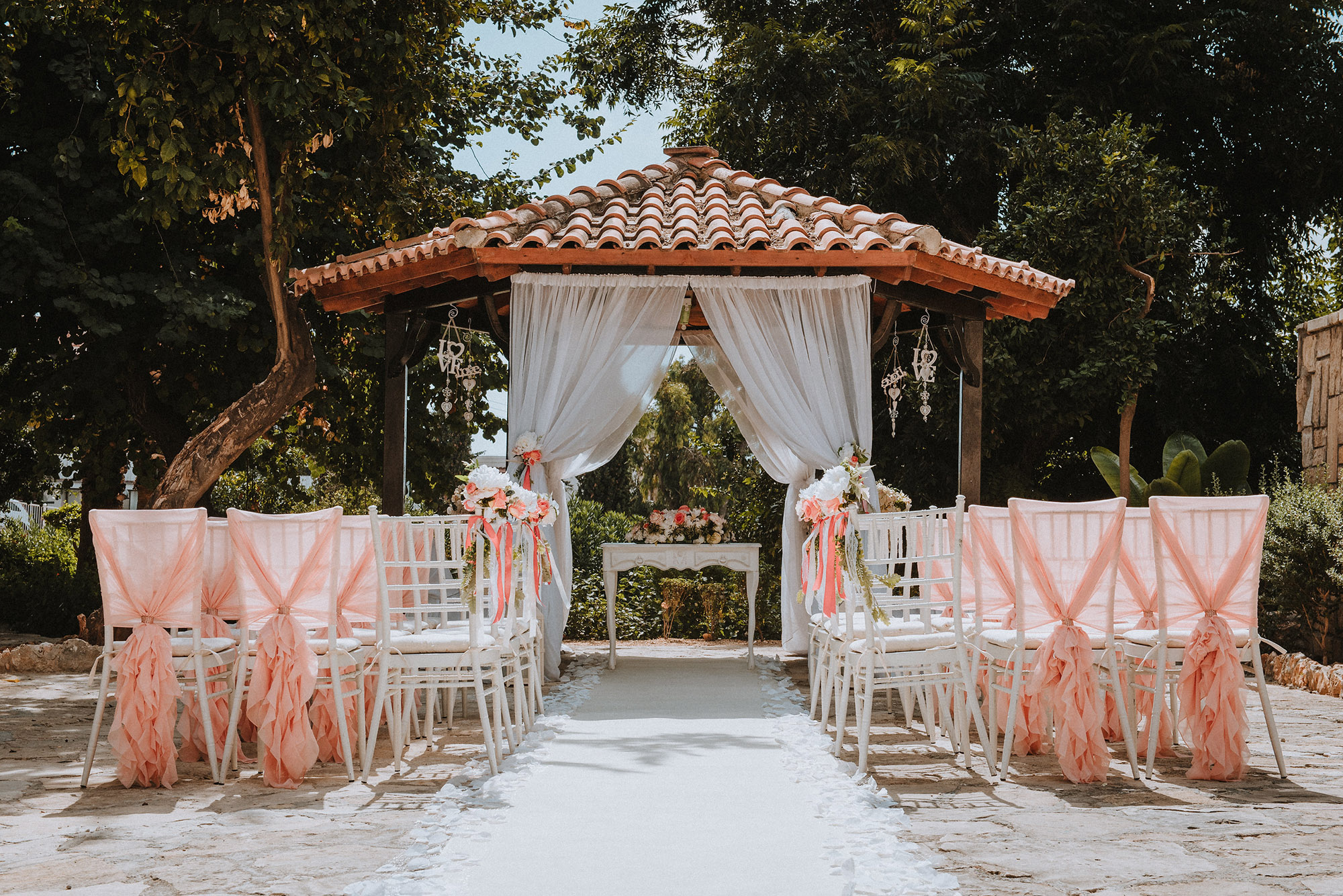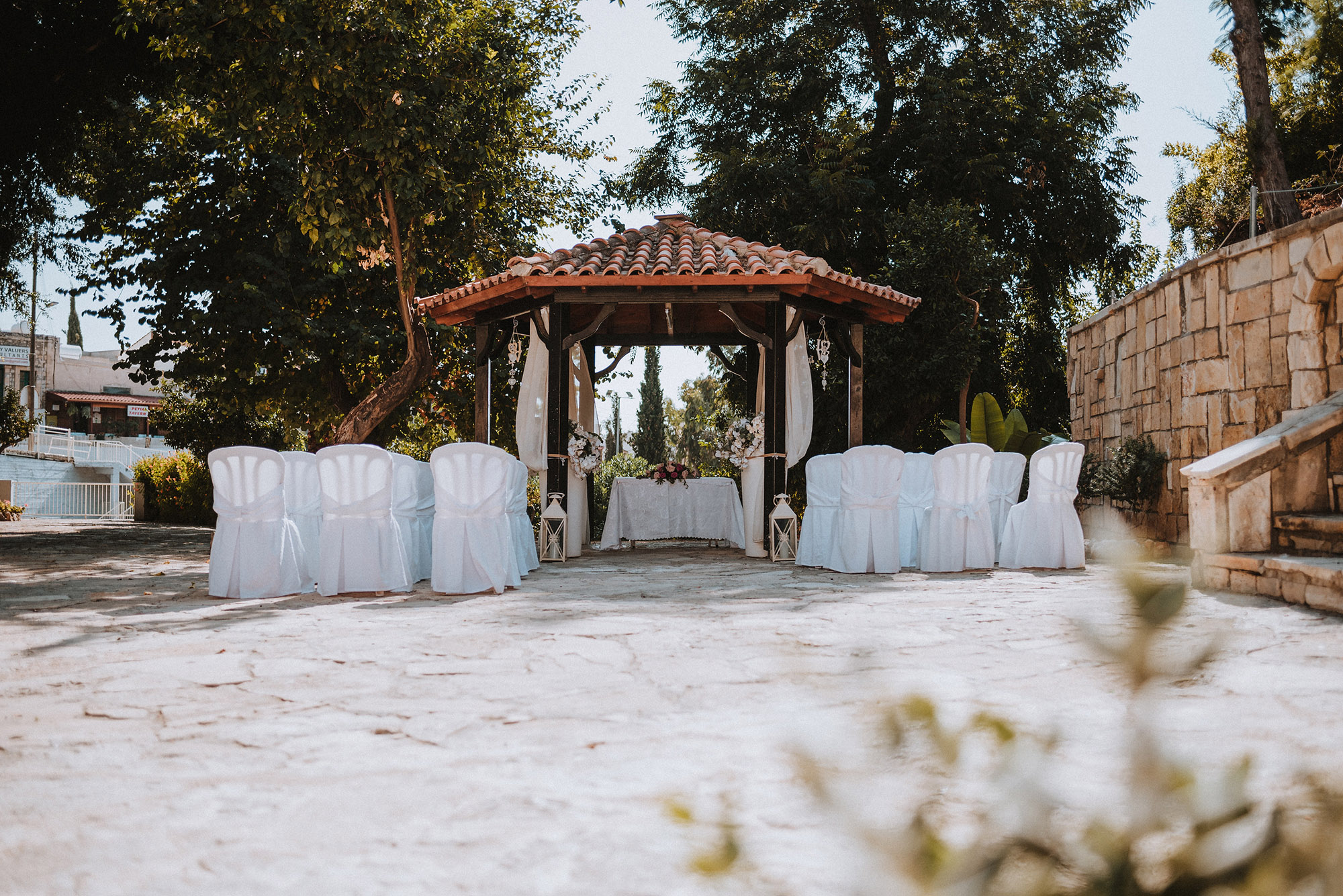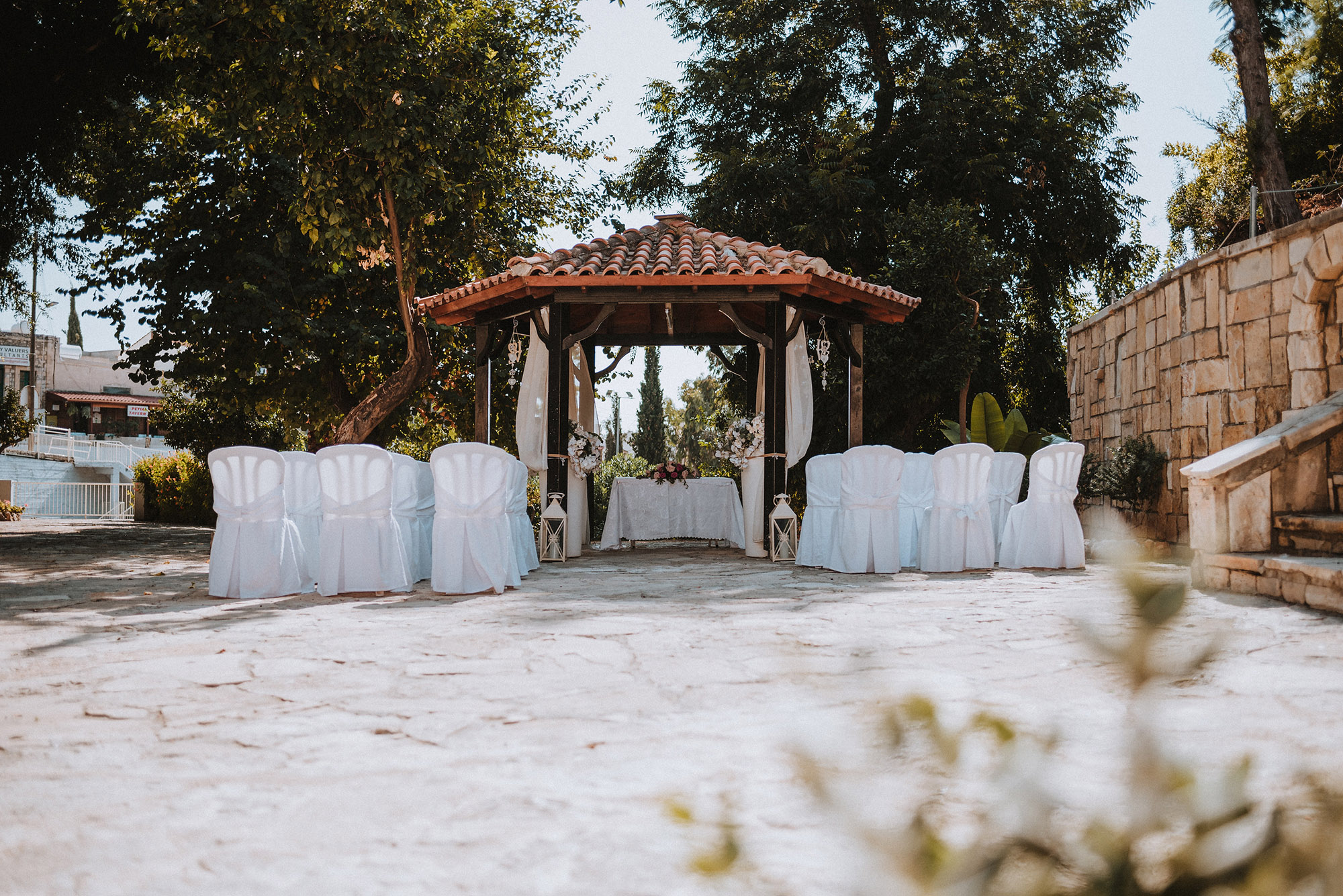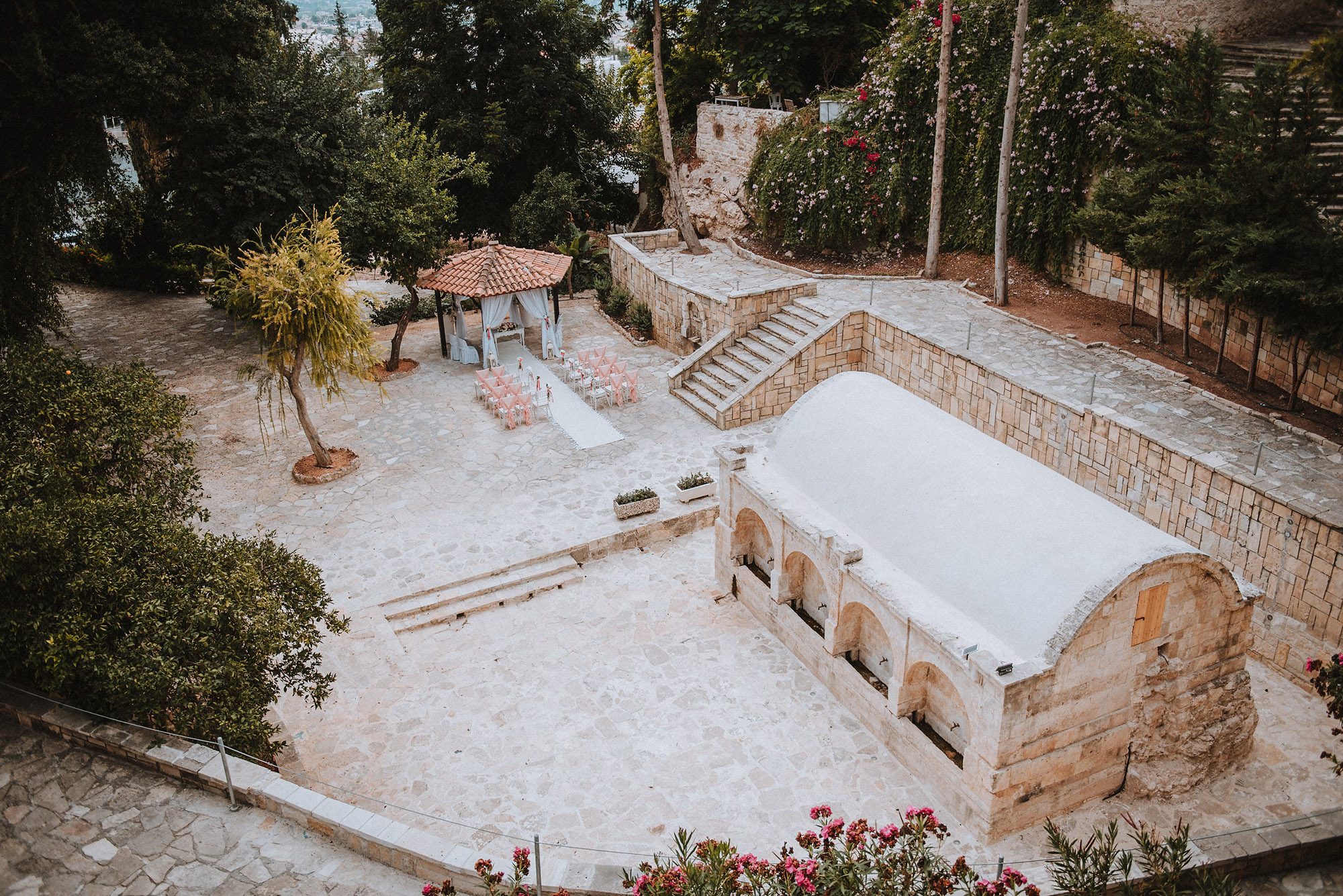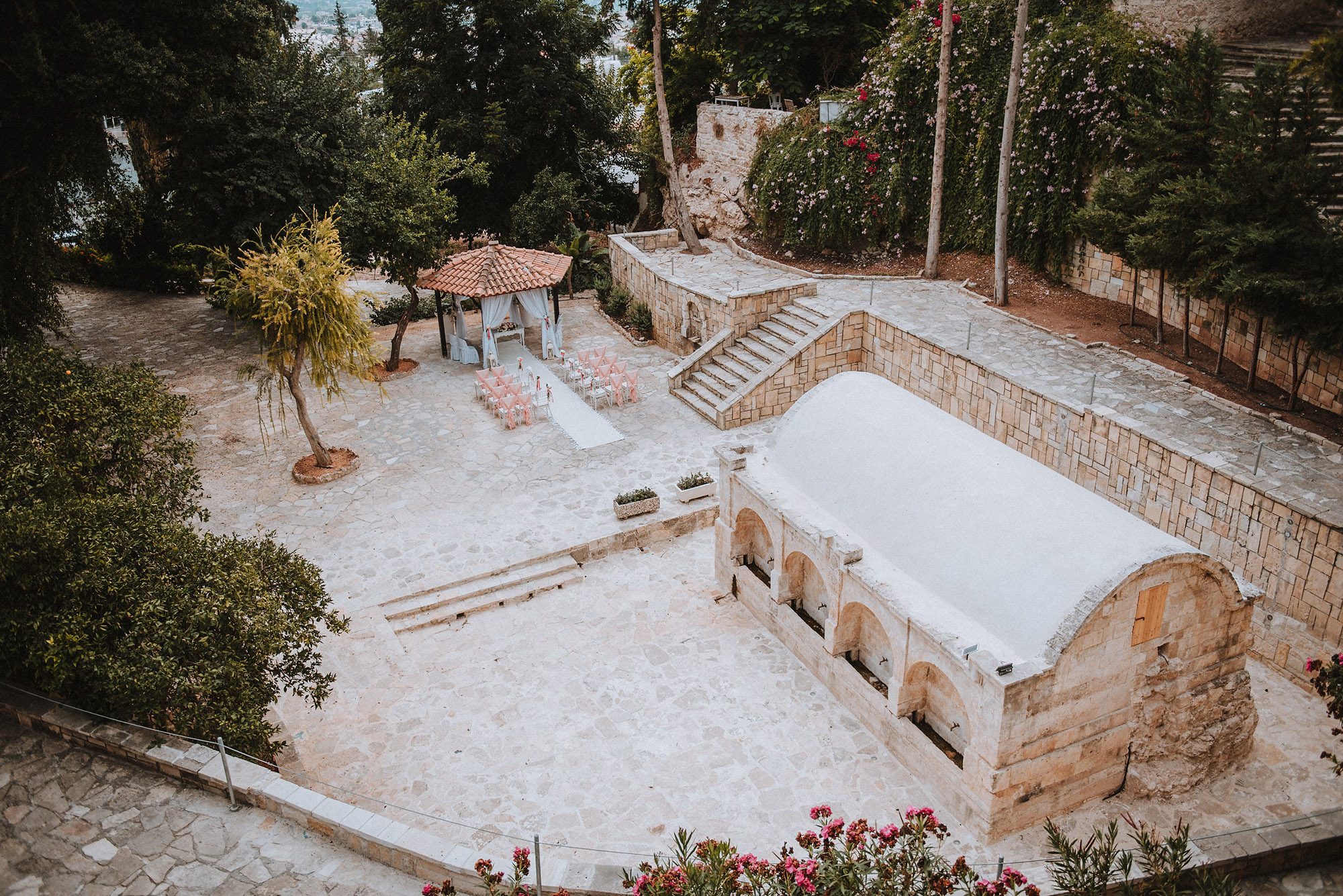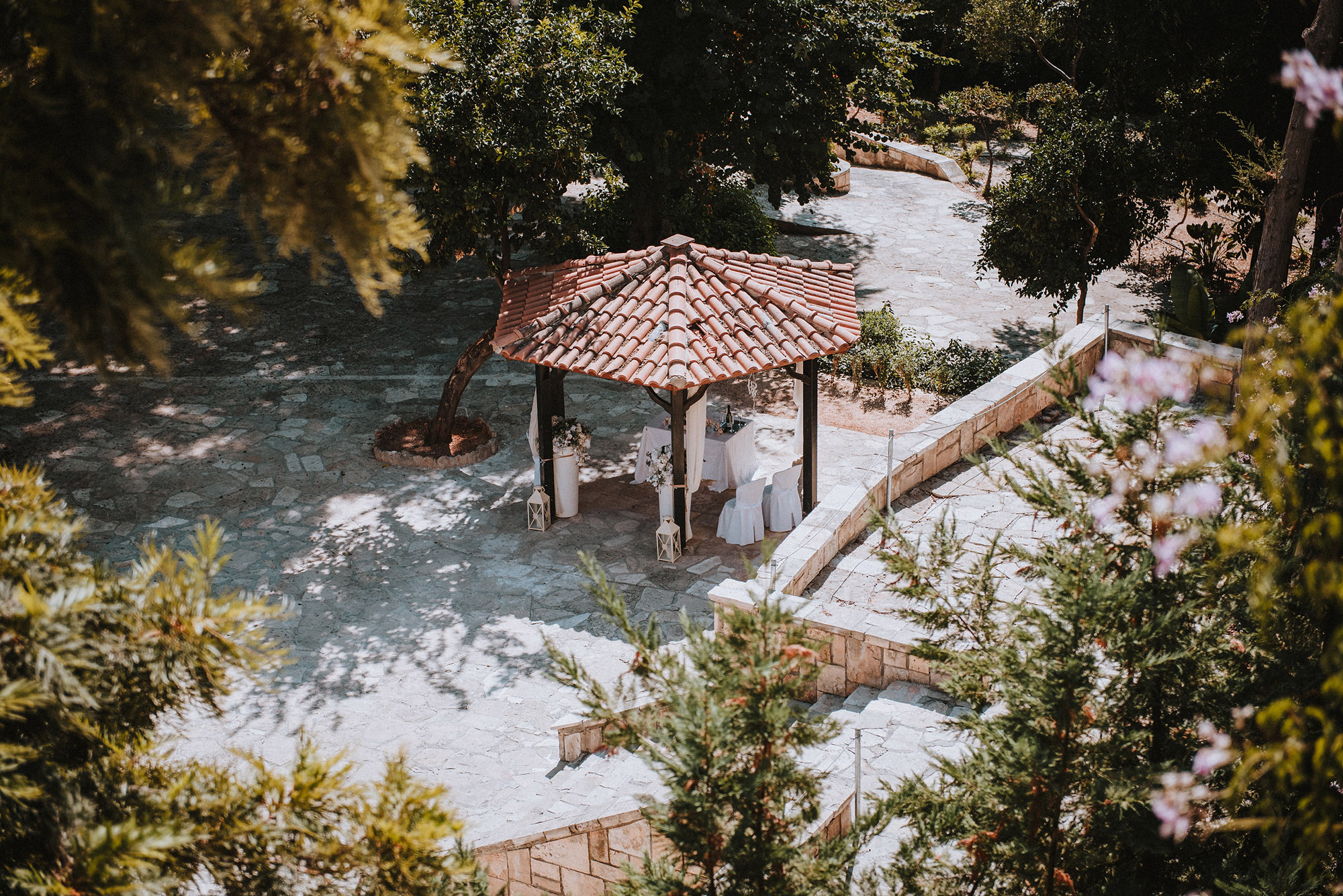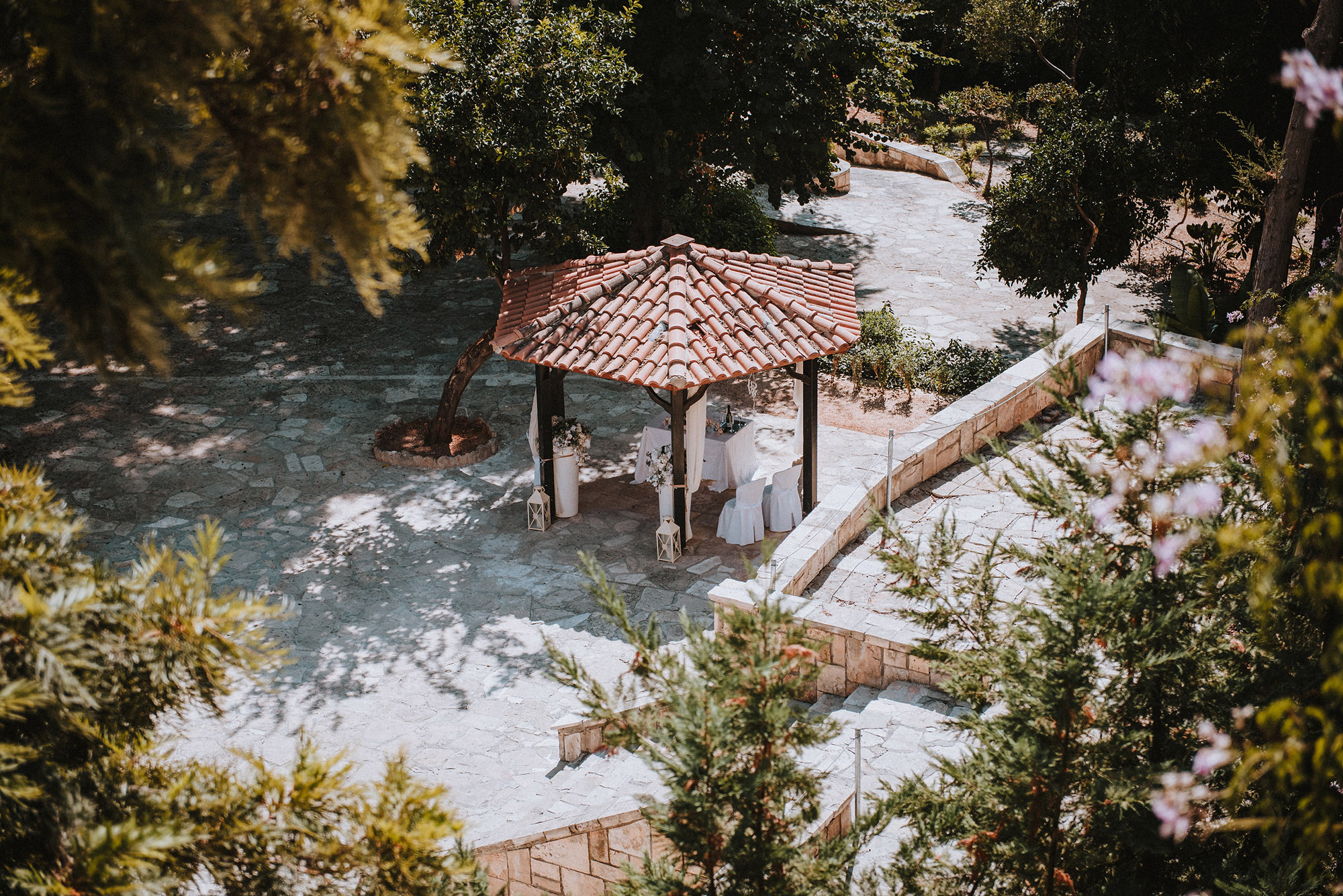 Book your Wedding Date

---
Just a short drive away from the main town of Paphos, Peyia is a picturesque village located just inland of the beaches of Coral Bay. The Town Hall is found right in the heart of the village and offers a private ceremony set in its sunken courtyard. Shaded by trees, overhanging with colourful bouganvillea flowers, the wedding ceremony takes place under a courtyard gazebo, adjacent to the old spring.
Convenient marriage formalities and excellent facilities make getting married in Pegeia an easy process. Whether for an intimate family gathering or a lavish banquet at a luxury hotel, the facilities on offer are excellent value for money. Book Pegeia Town Hall for the occasion. The ceremony may be conducted by the Mayor, himself, or one of the Municipal Councillors from Monday to Friday between the times of 10h00 - 18h00 except on public holidays.
Ceremony venue

PEGEIA GARDENS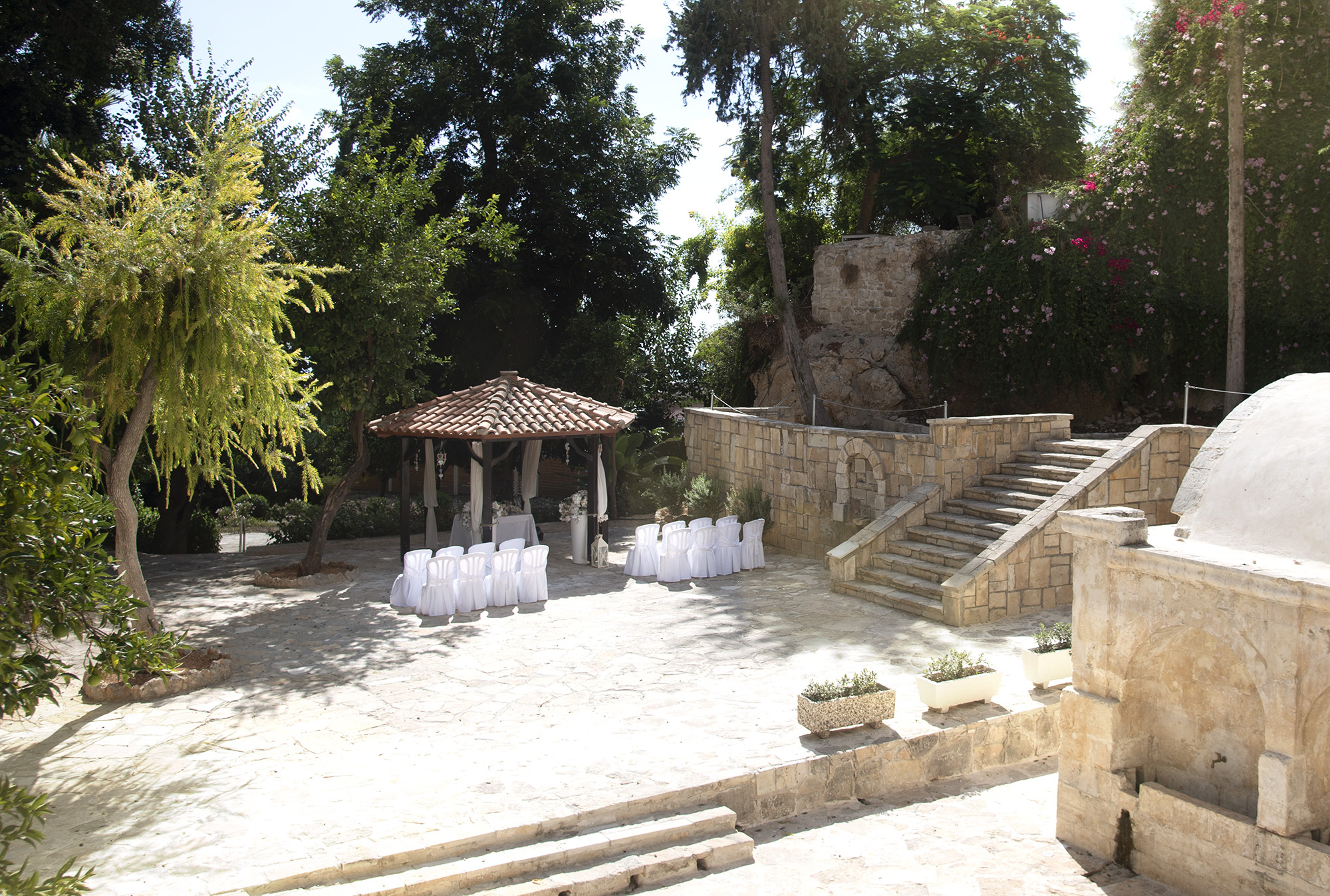 ---
The area of much-sung-about Vrisi ton Pegeiotisson (fountain of Pegeia's women) is surrounded by greenery and flowers and is a daily witness tto vows of love and devotion between couples who choose to get married here.
Your marriage ceremony will take place in a very magical, historic and romantic place, under the trees, in a green garden that holds up to 200 people. Here, the couple and their friends can enjoy the space after the ceremony, drinking refreshing champagne provided by the Municipality of Pegeia. Beautiful photographs and videos can provide a souvenir of this mostt-memorable day of your life.
Municipality fee: €282.00 (weddings taking place until 14:00) €452.00 (weddings taking place after 14:00)
Banqueting venue

As the Town Hall does not offer banqueting, your wedding reception can take place at one of the best restaurants in the area, or at your hotel premises.
How are venue fees settled when booking via BookYourWeddingDay.com?