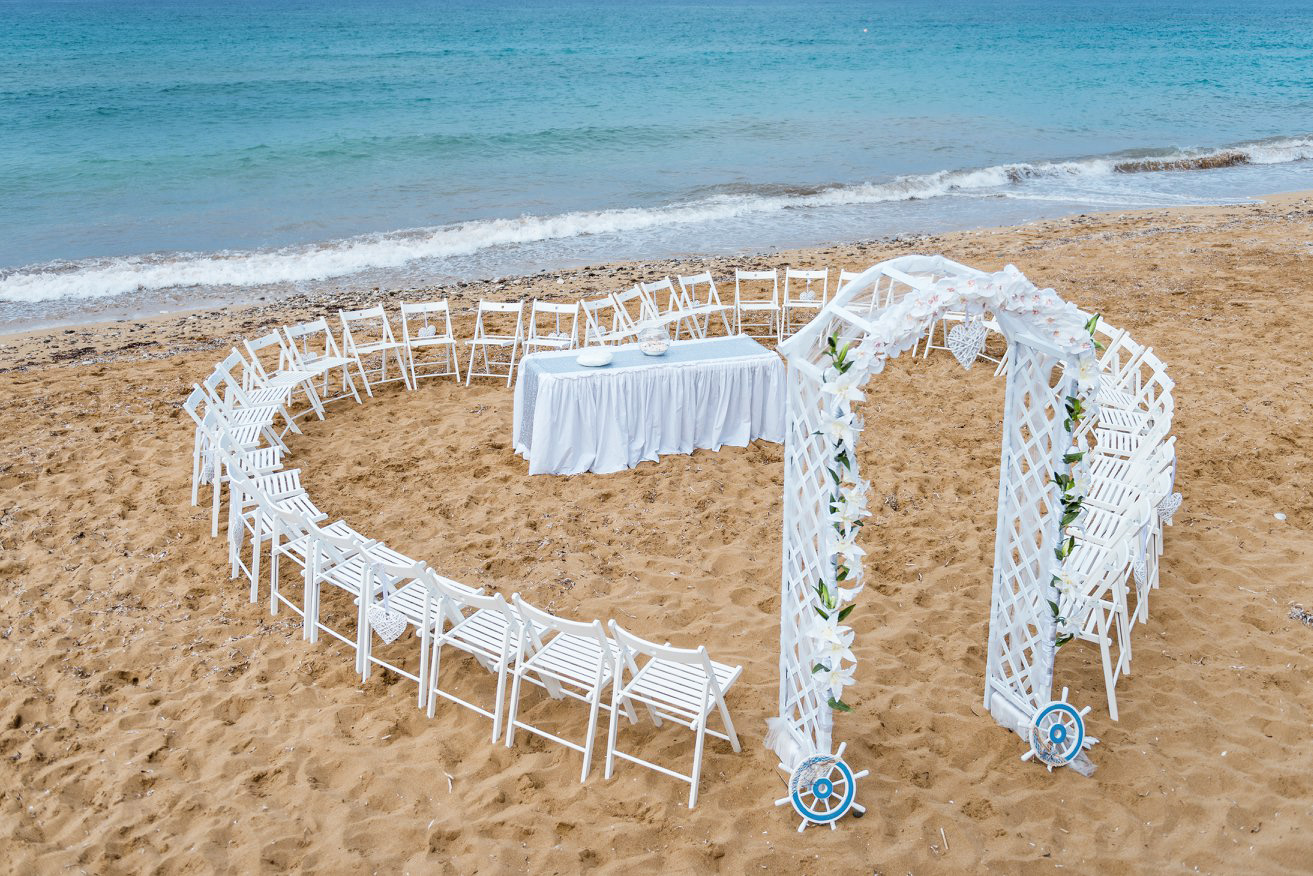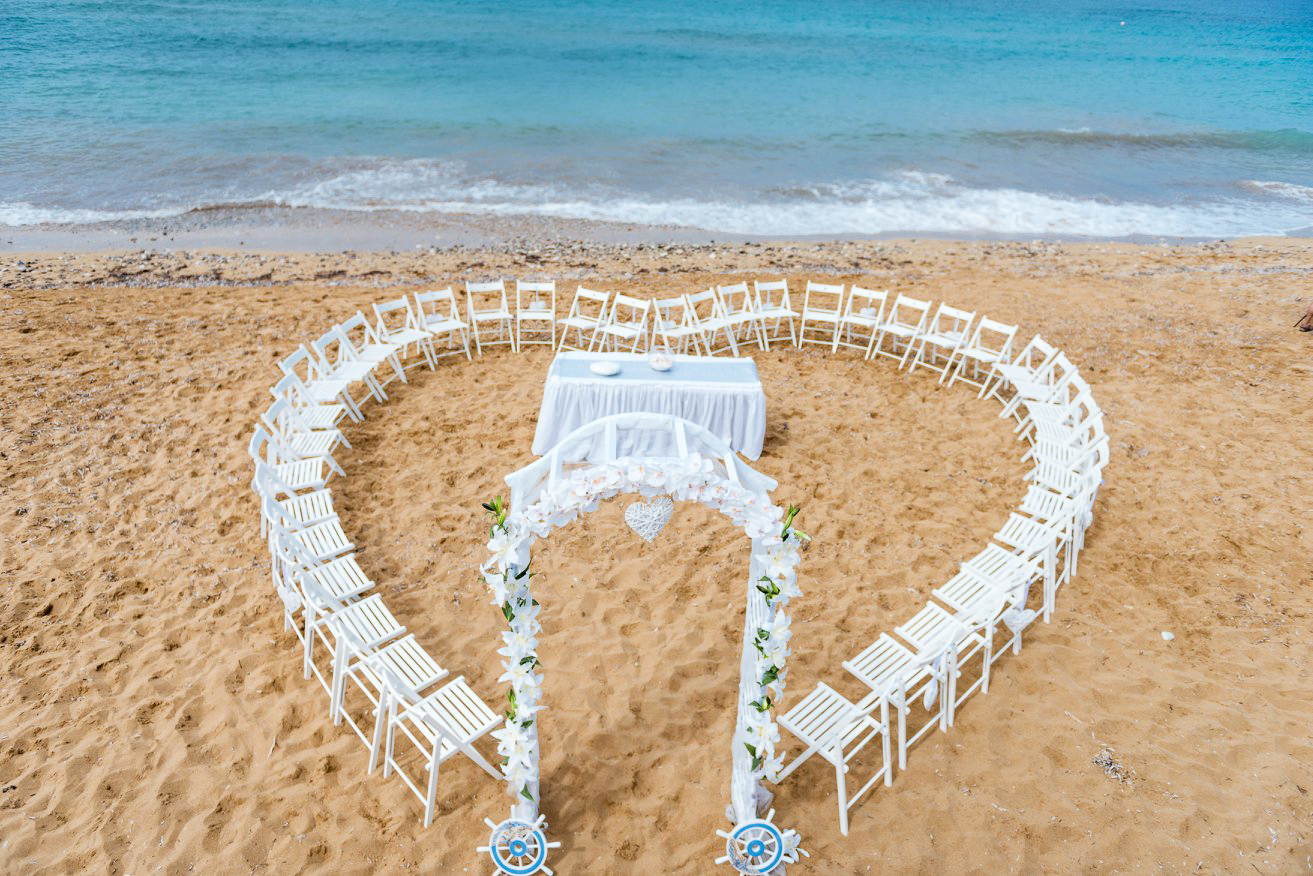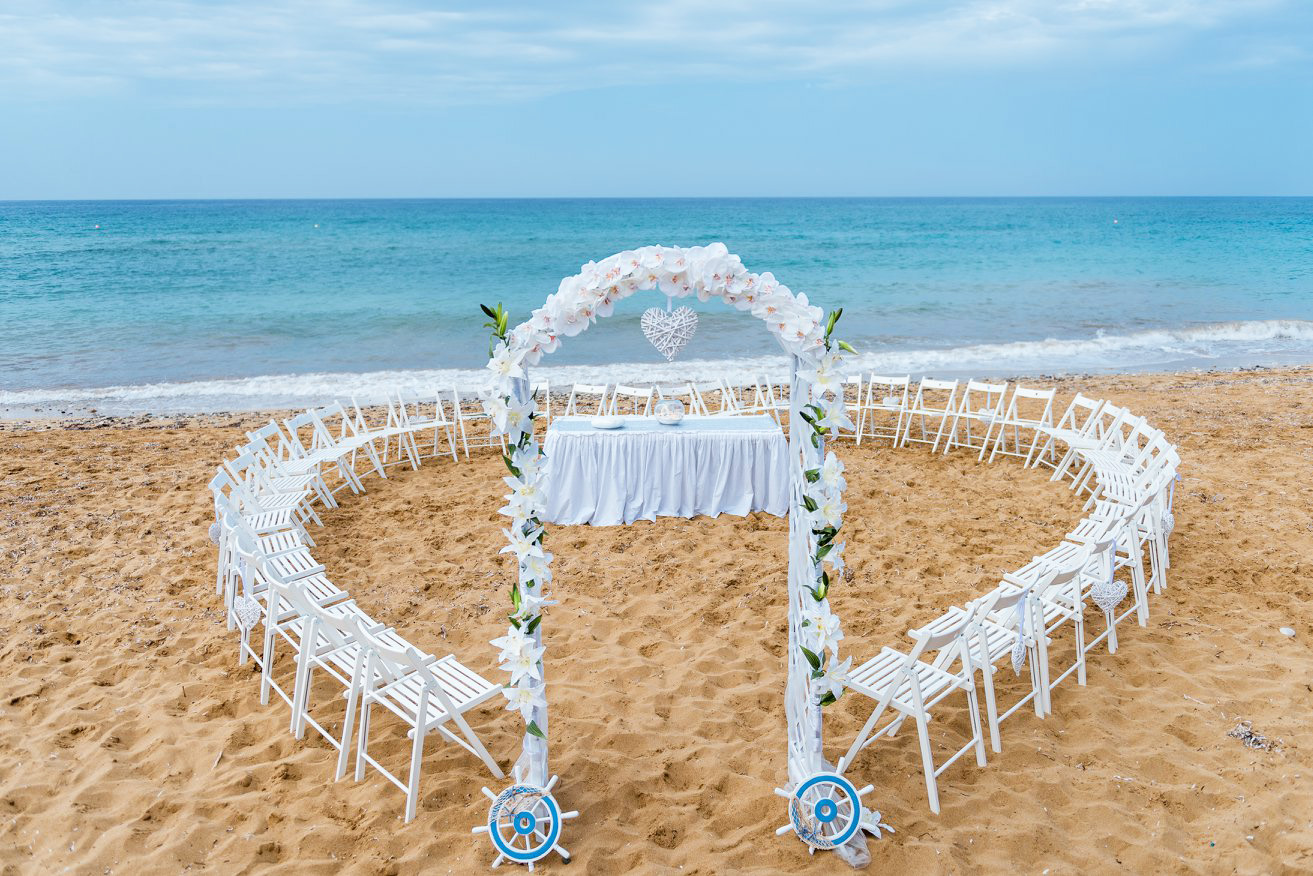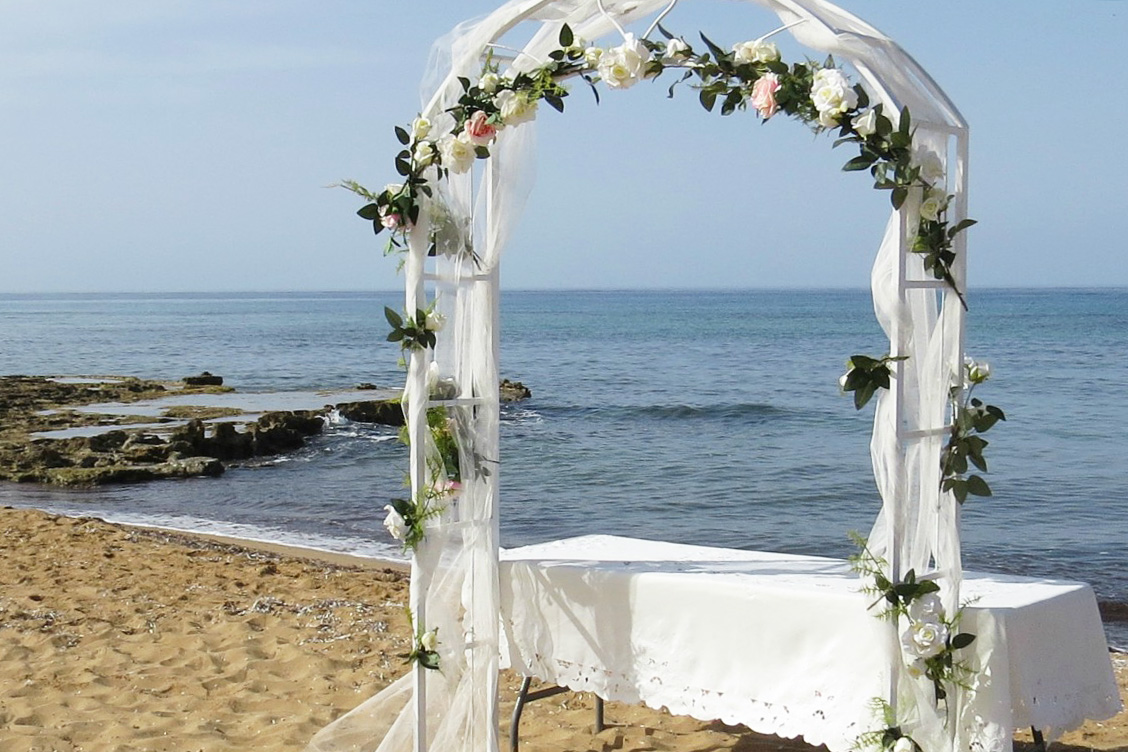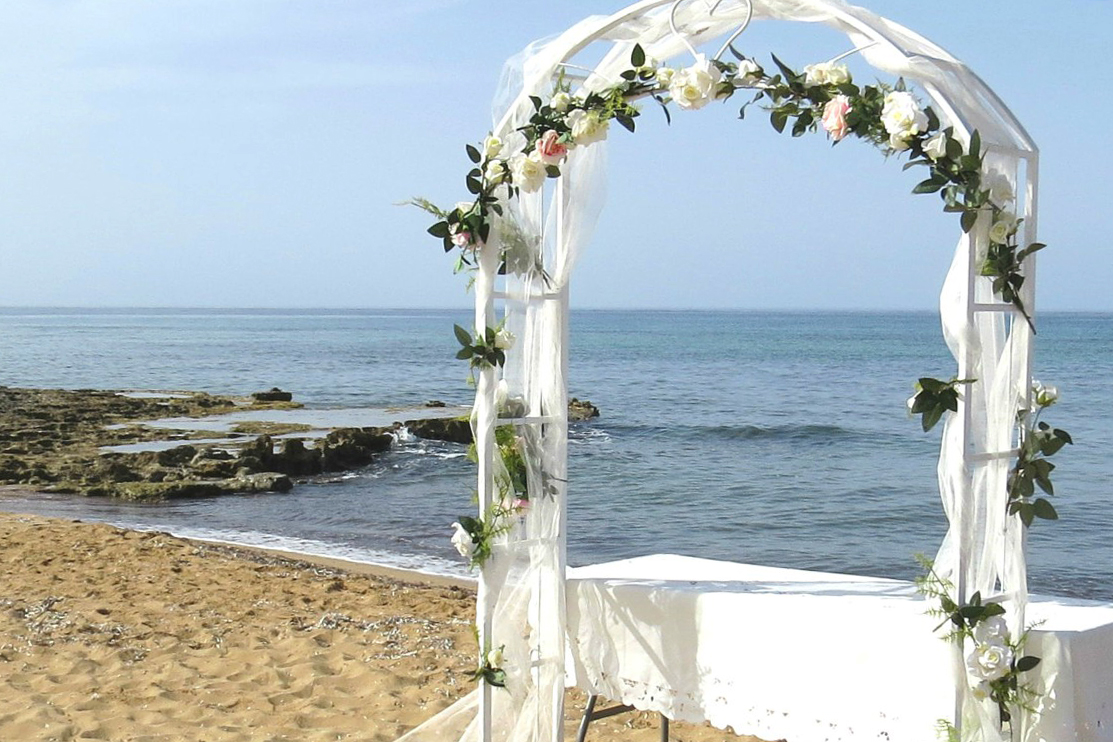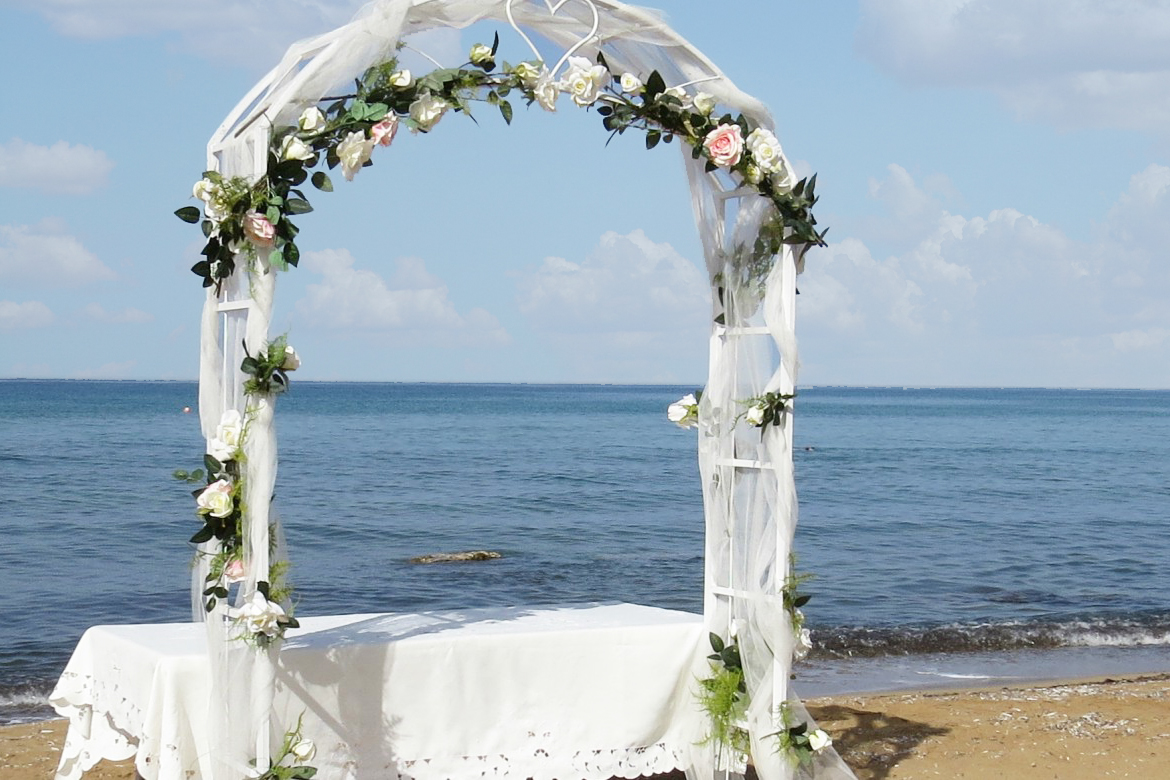 Book your Wedding Date
Located at about 4 km from Pafos, Lemba is considered as one of the oldest villages in Cyprus with a high archaeological interest.
Ceremony venue

An undeniably romantic place for a wedding with a postcard-perfect stretch of sand. From simple to elegant ceremonies, the Lemba beach can make magic happen. The picturesque waters of the Mediterranean provide a gorgeous backdrop to enjoy a dreamful wedding. The marvelous beach front of Lemba lies at a convenient location just 15 minutes from Pafos town centre.
TOWN HALL FEES €482. 00
Town Hall fees are paid directly at Pafos Town Hall for your marriage licence and registrar's fees. The Town Hall accepts cash or credit cards.
VENUE FEE €200.00

Venue Fee is paid at Lemba Community Council
Please note that weddings on Sundays can be performed upon special request on support@bookyourweddingday.com
Banqueting venue

As the venue does not offer banqueting, your travel agent or the wedding coordinator of your hotel can arrange for your wedding reception to take place at one of the amazing restaurants in the area, or at your hotel premises.
How are venue fees settled when booking via BookYourWeddingDay.com?