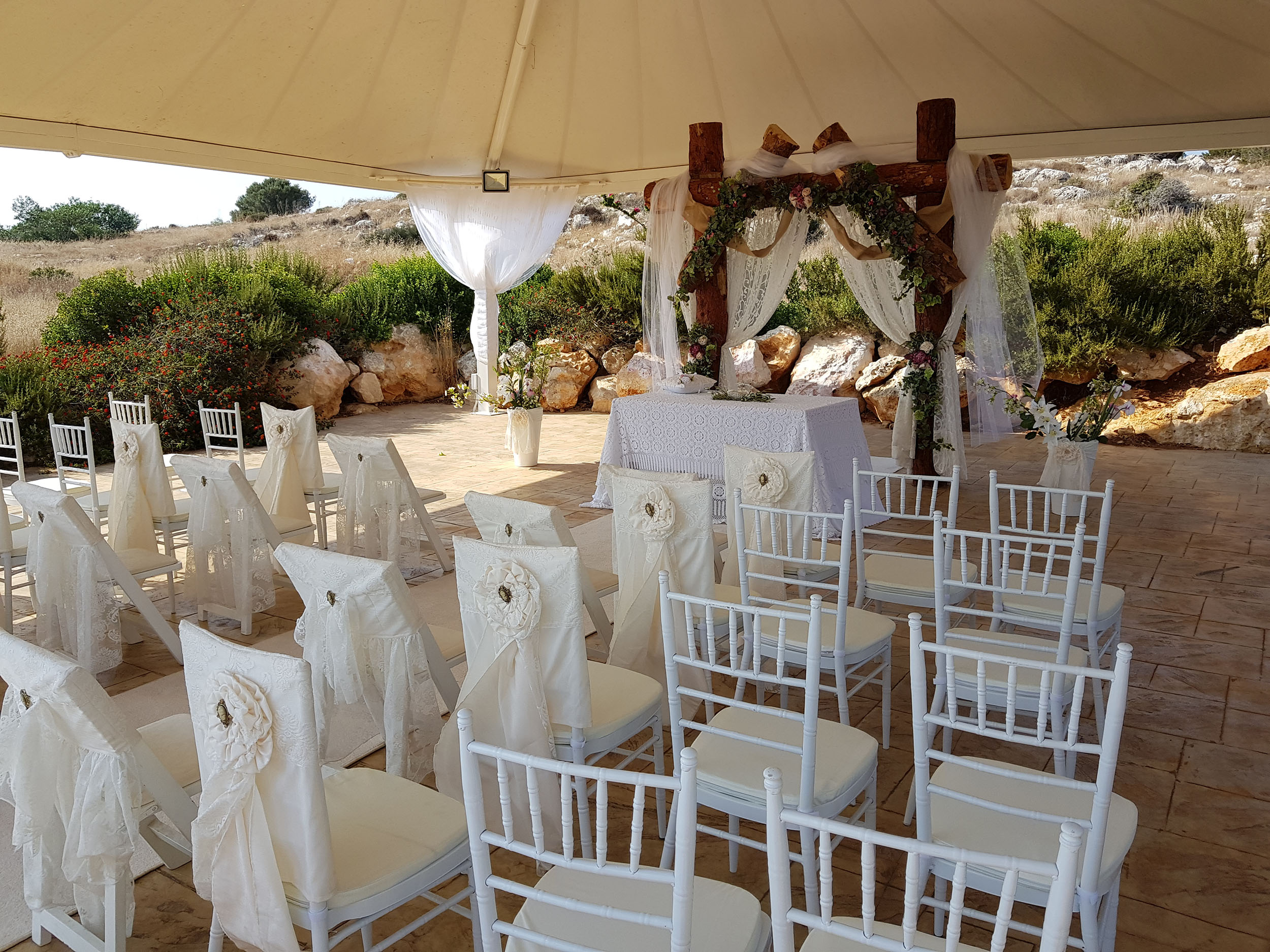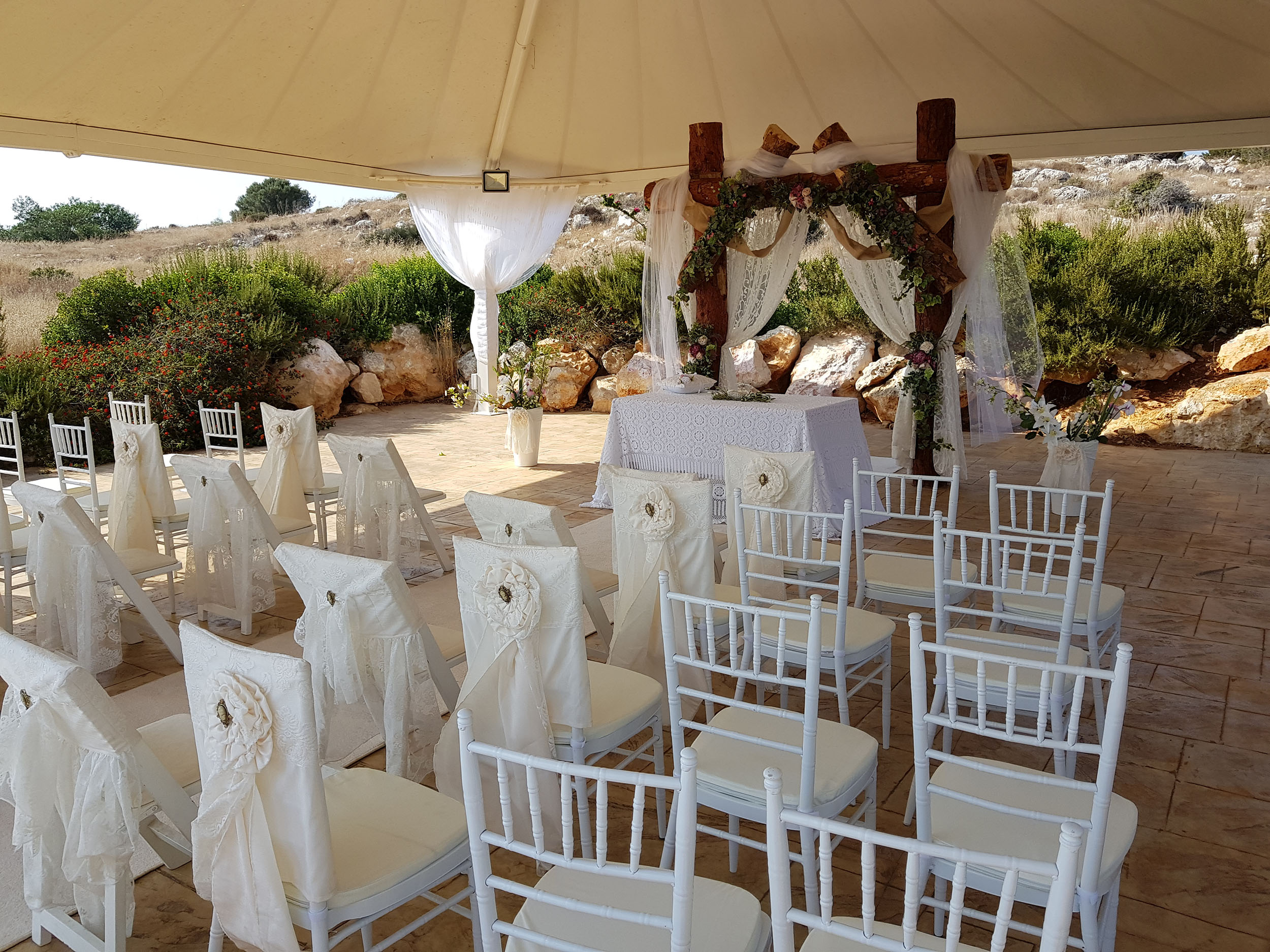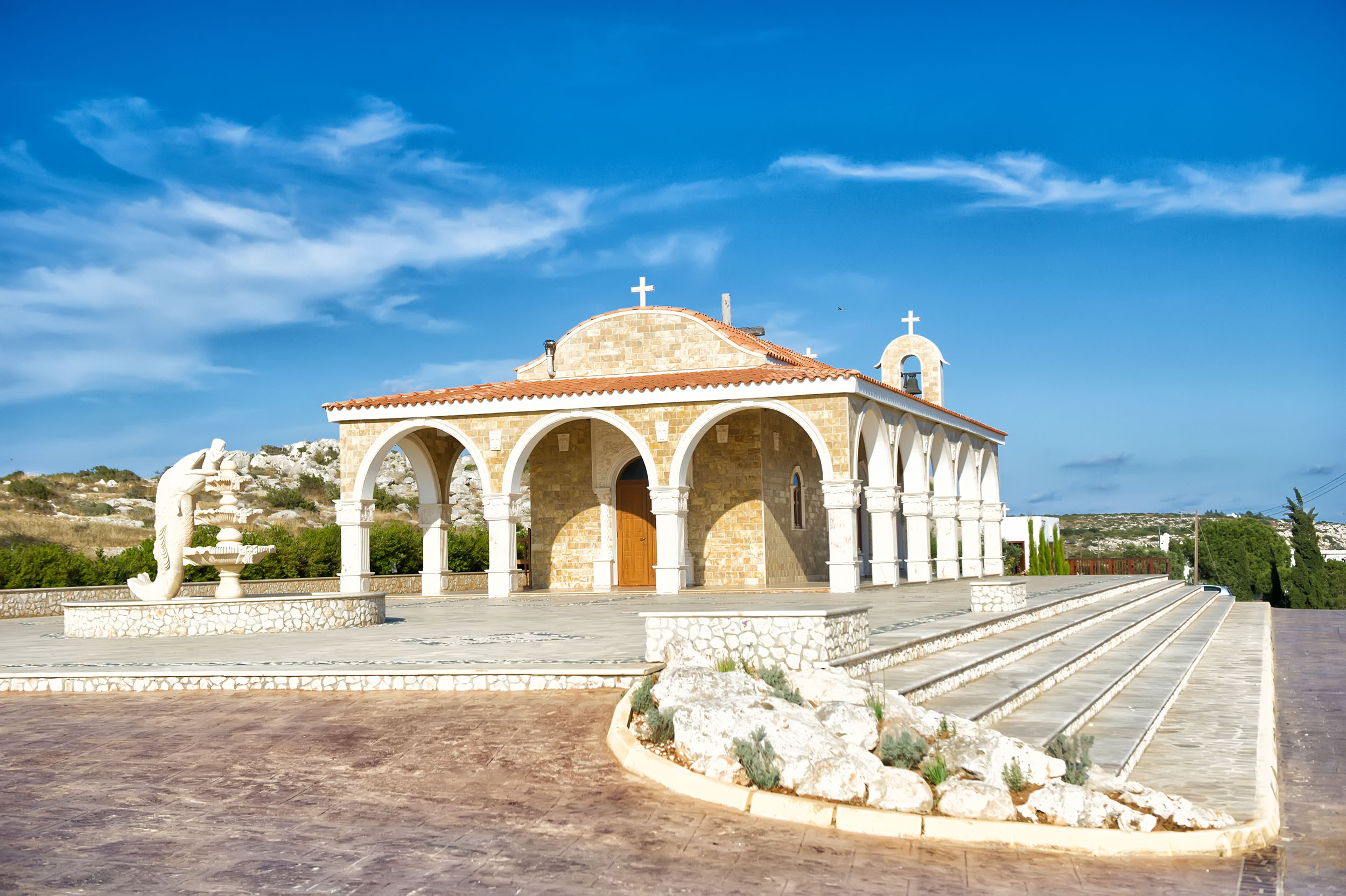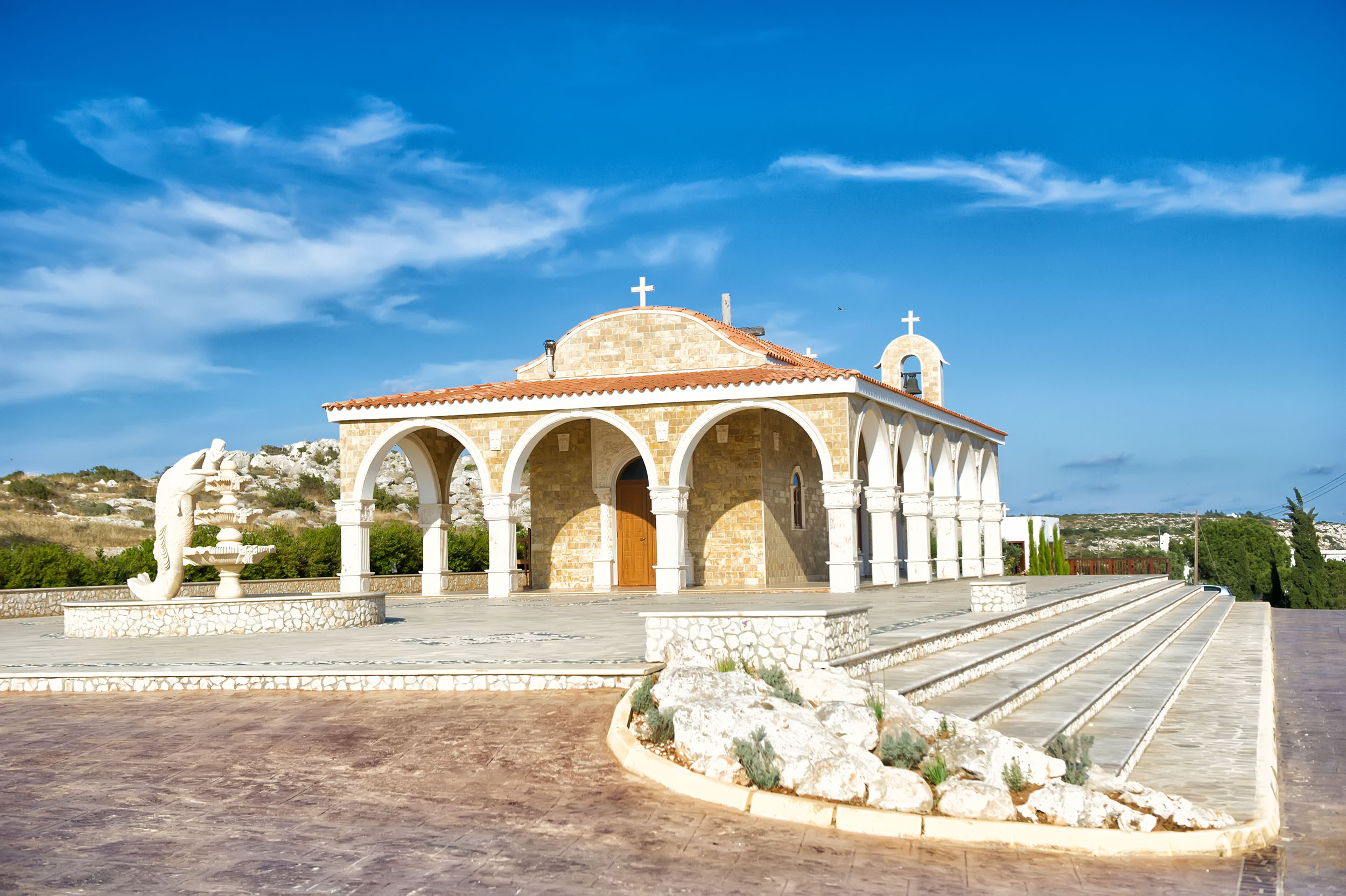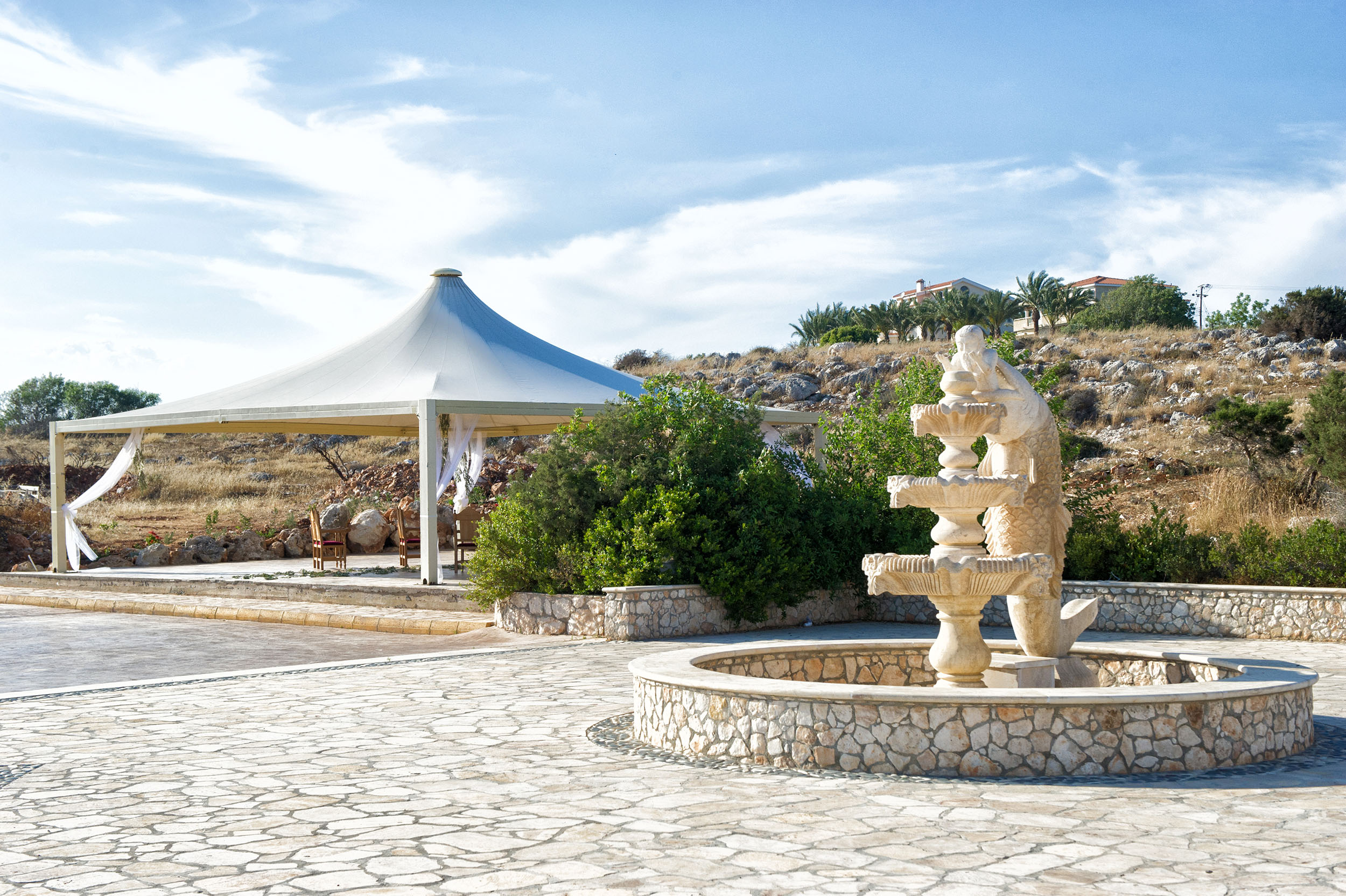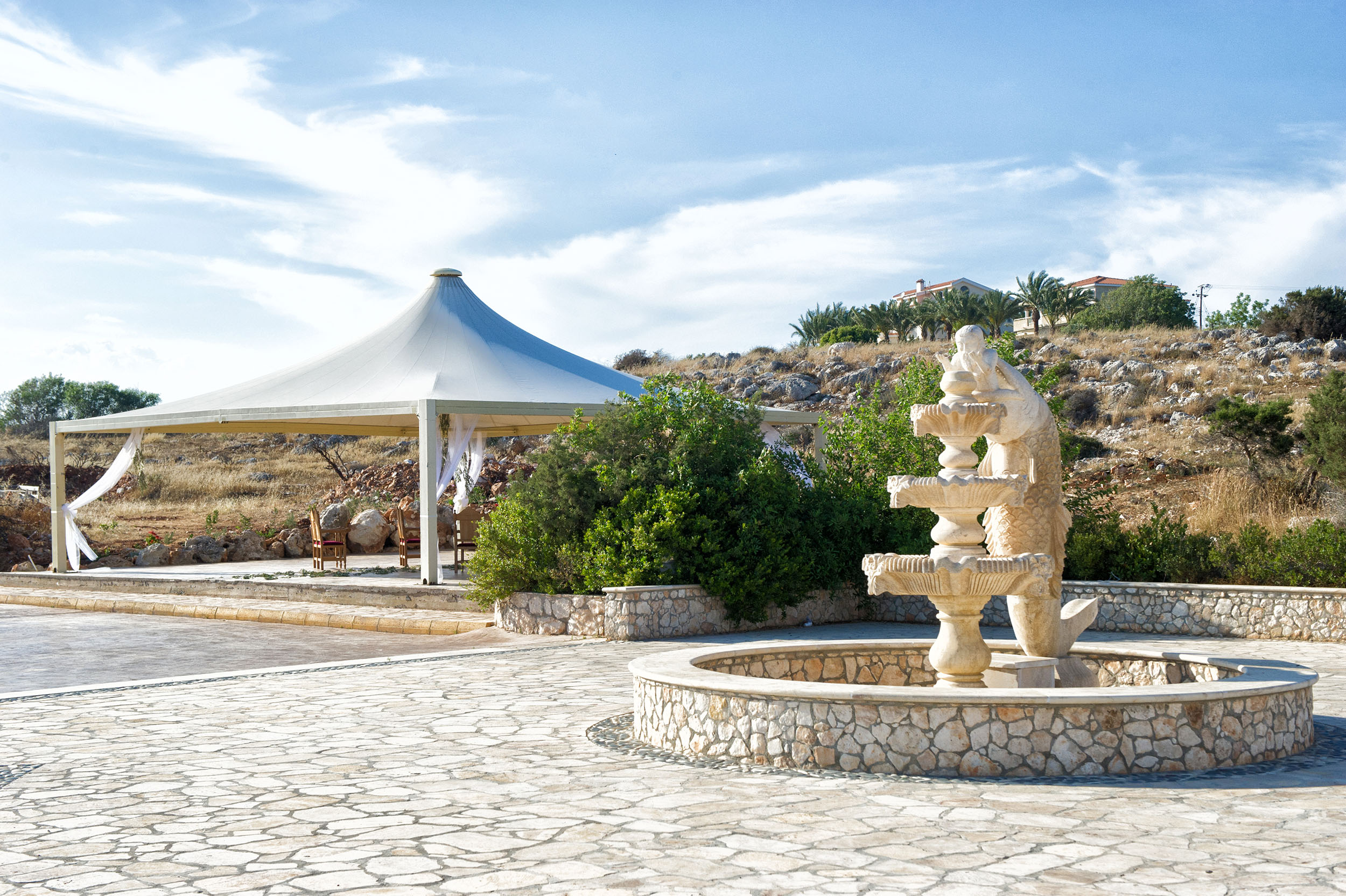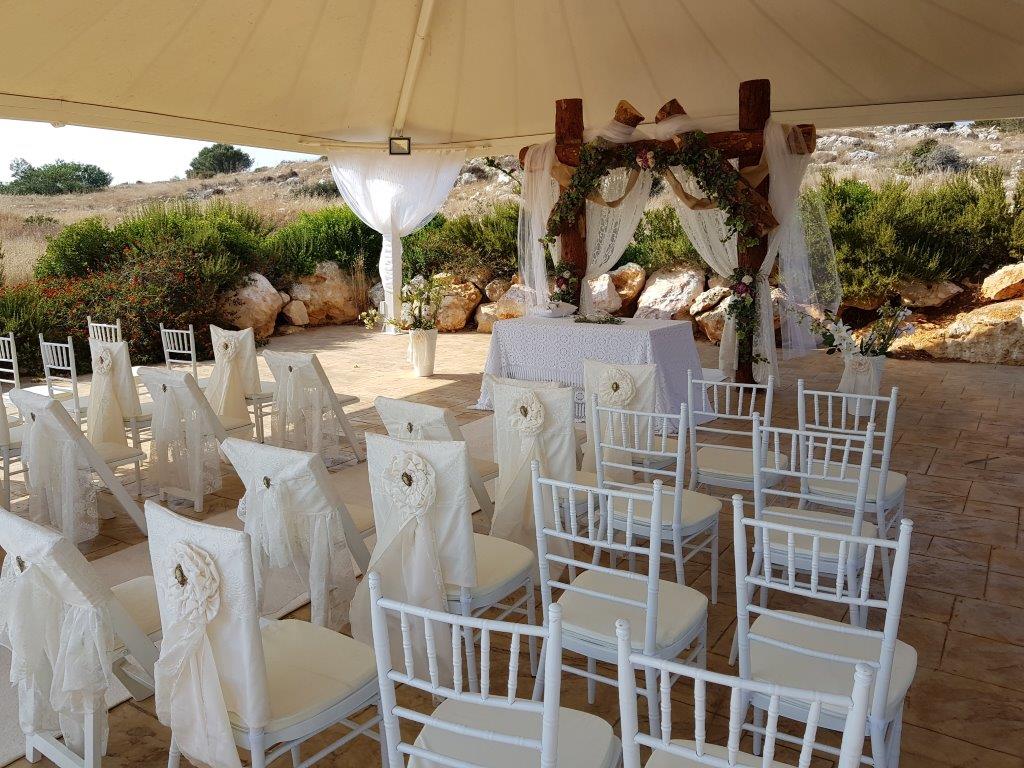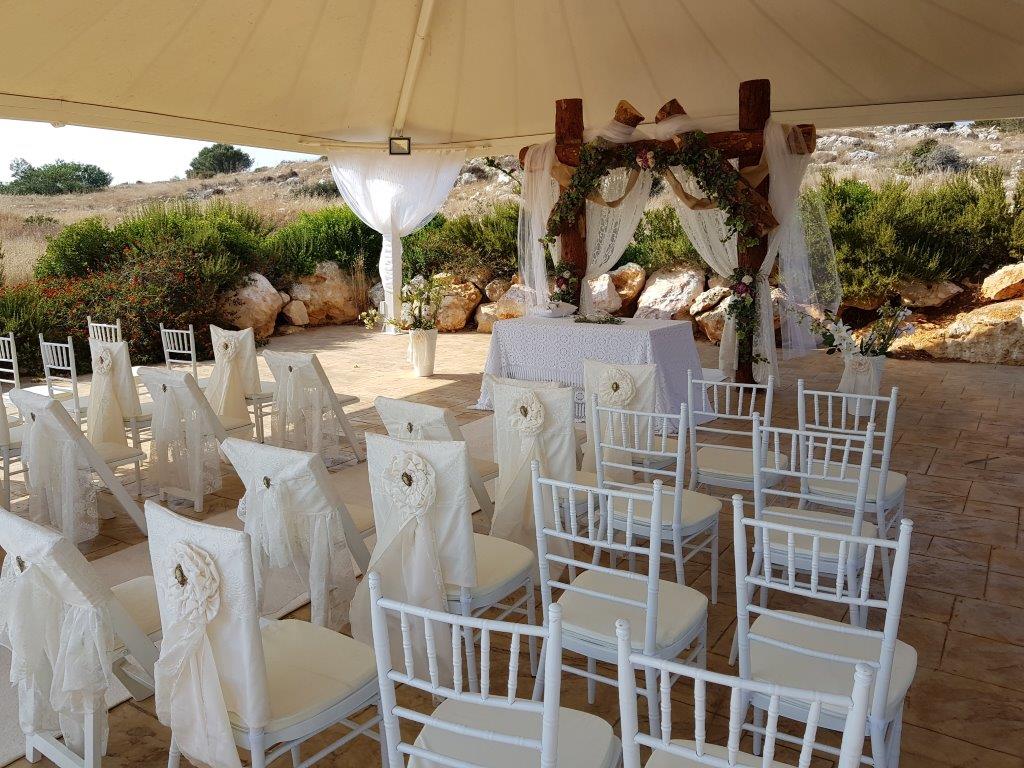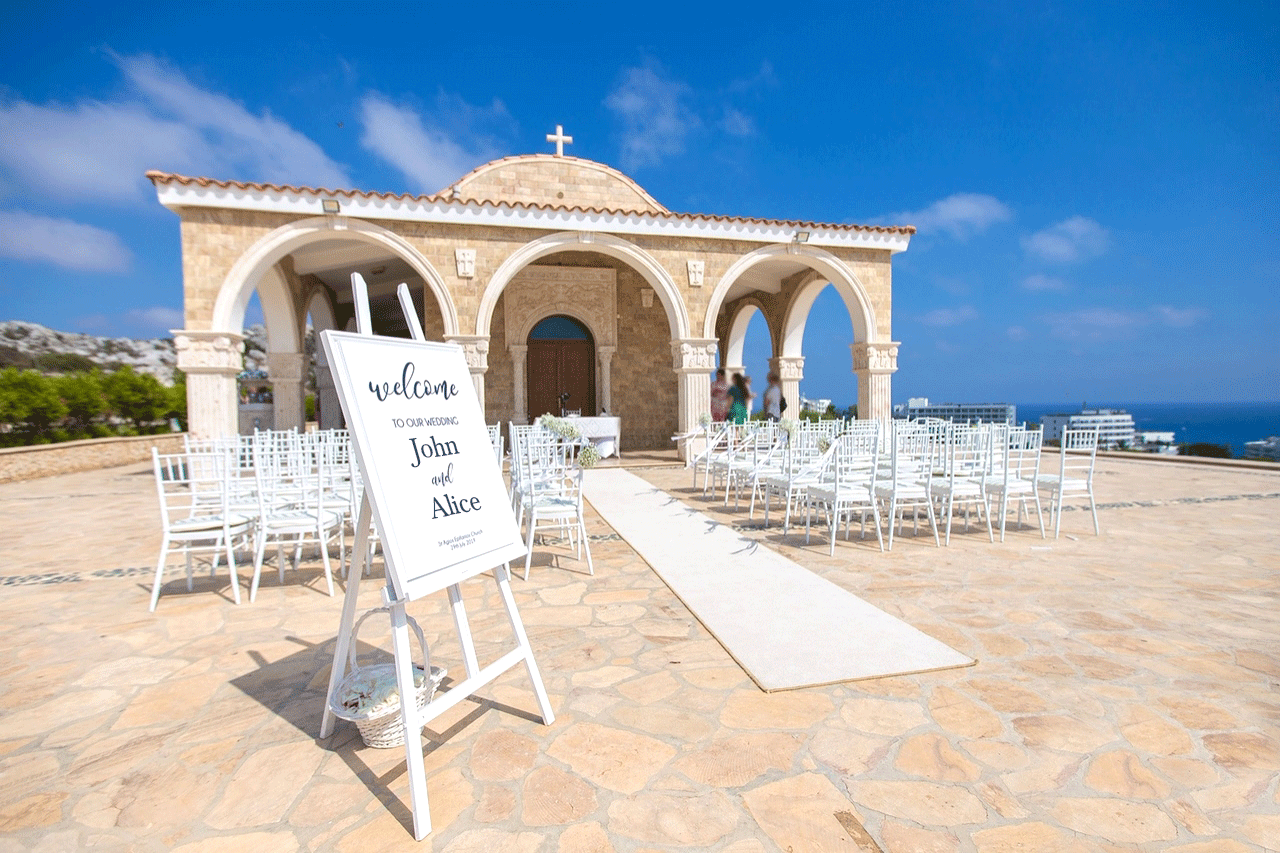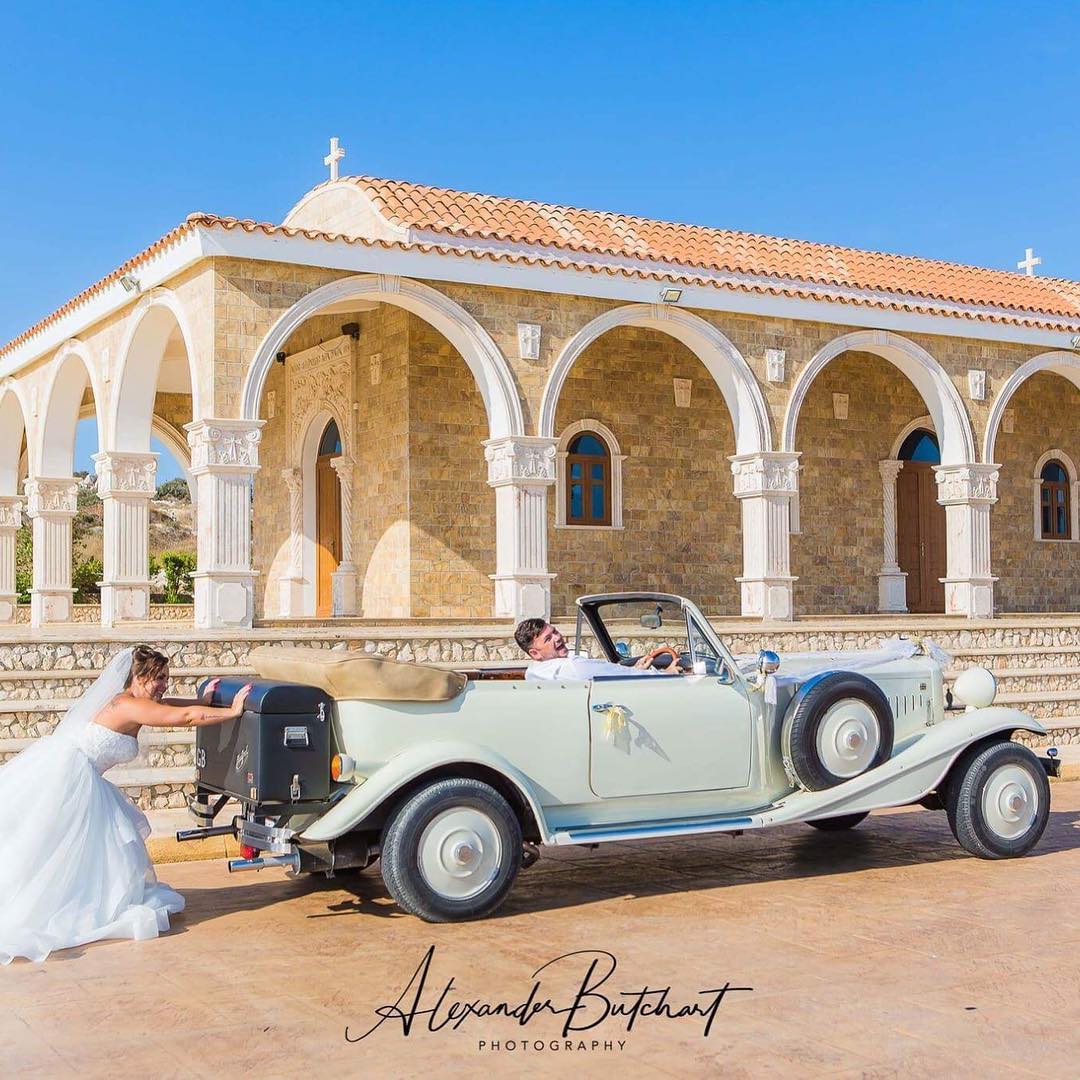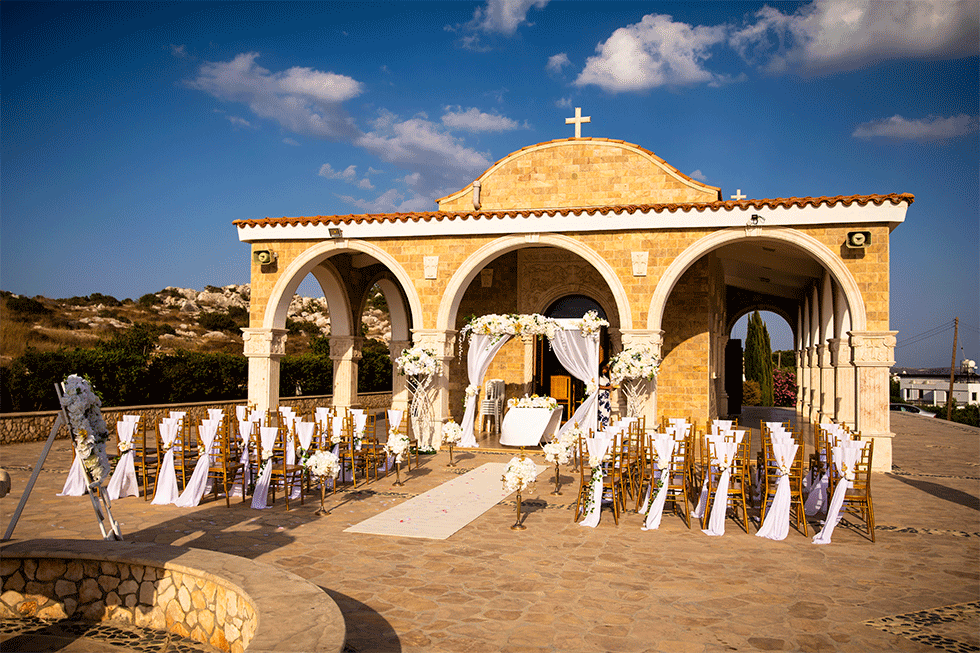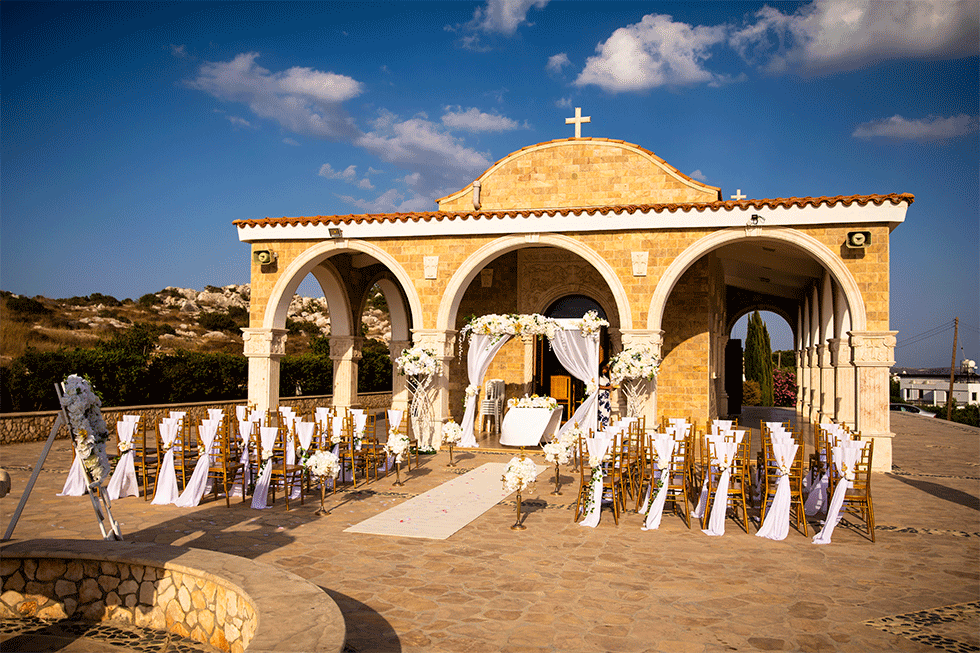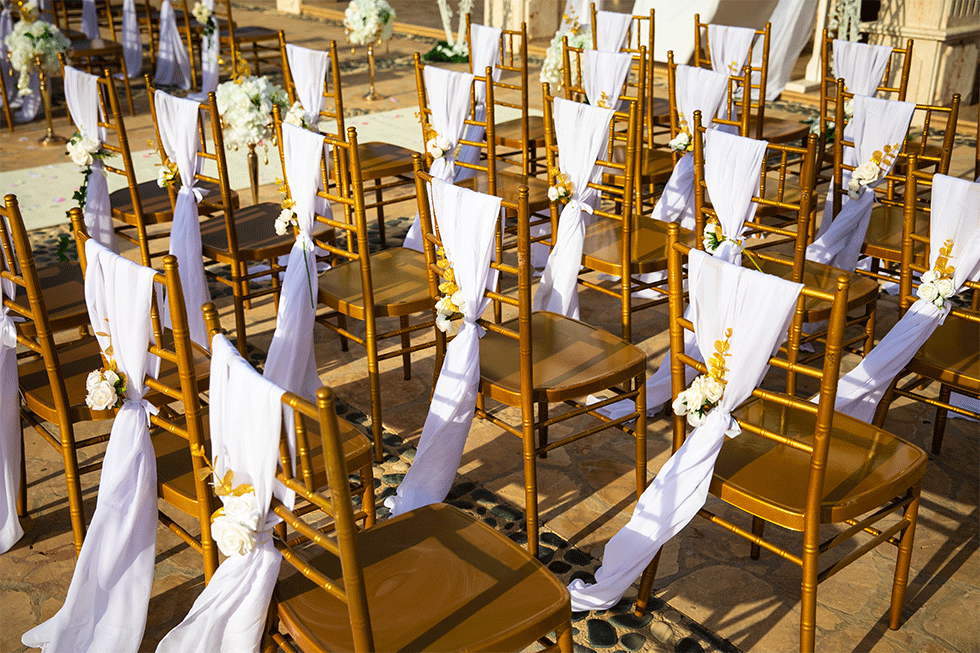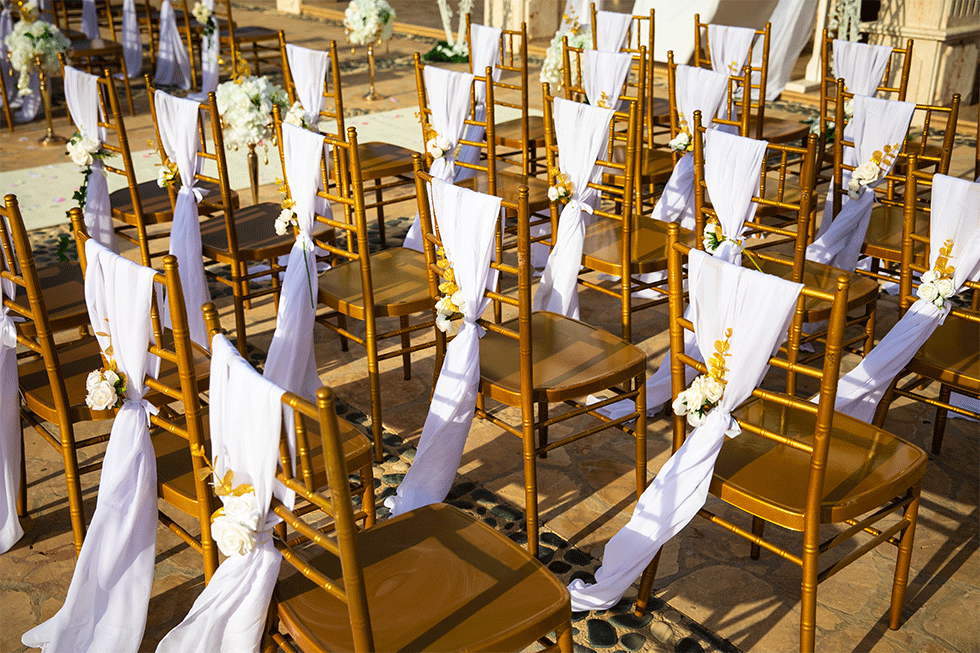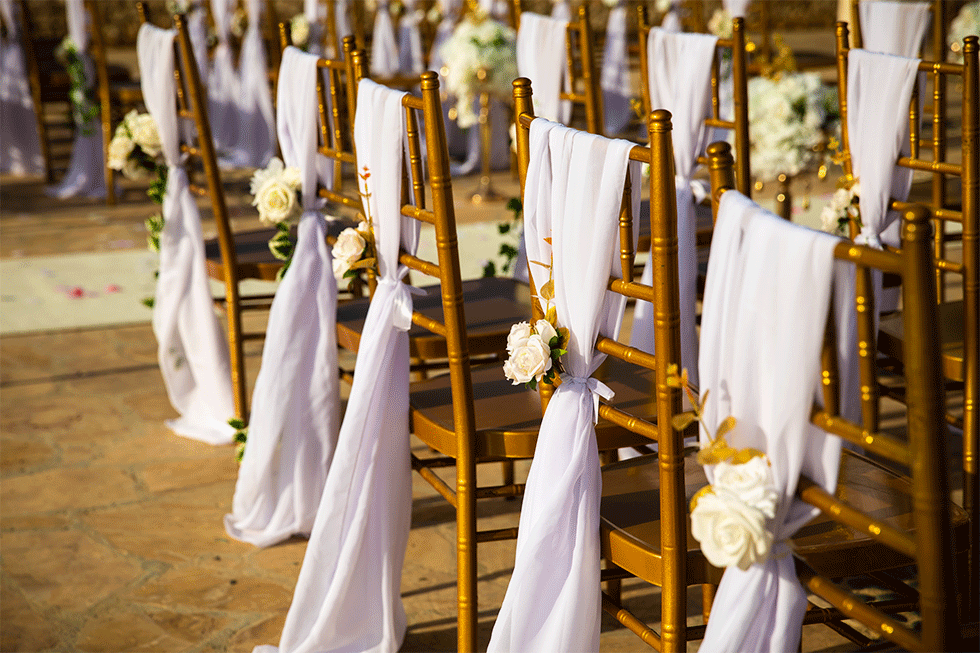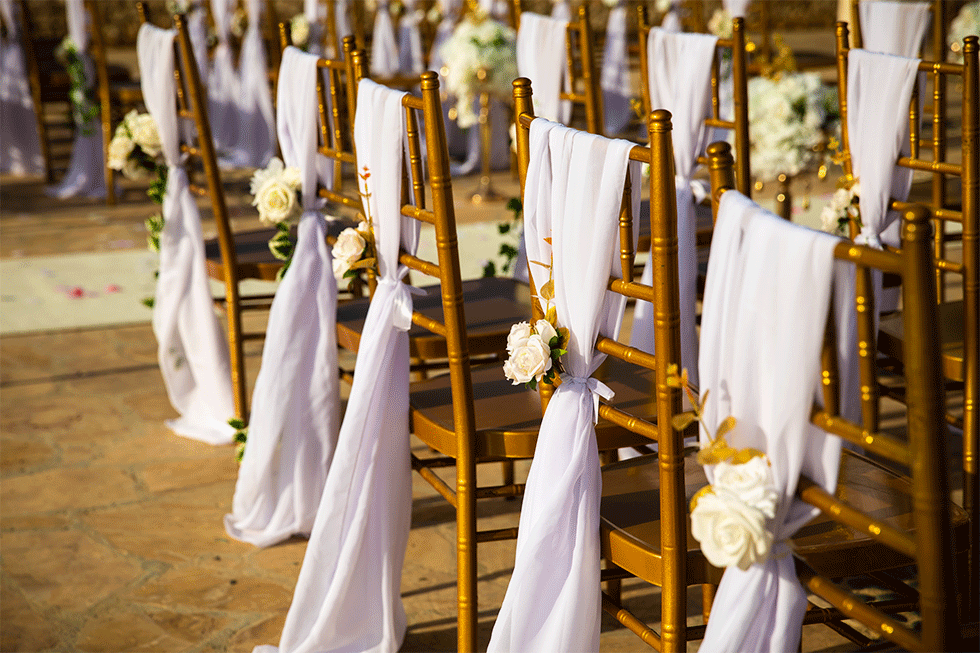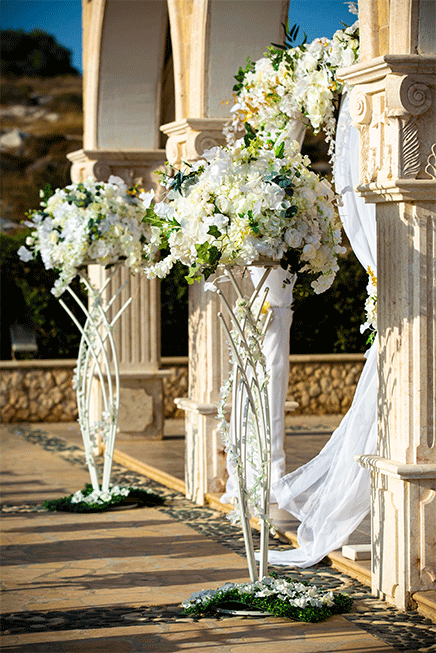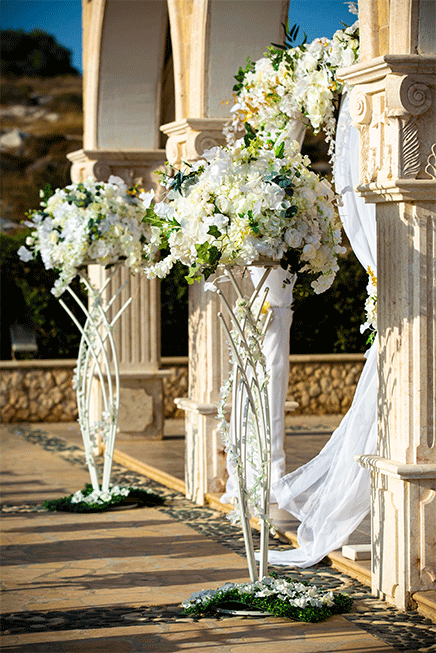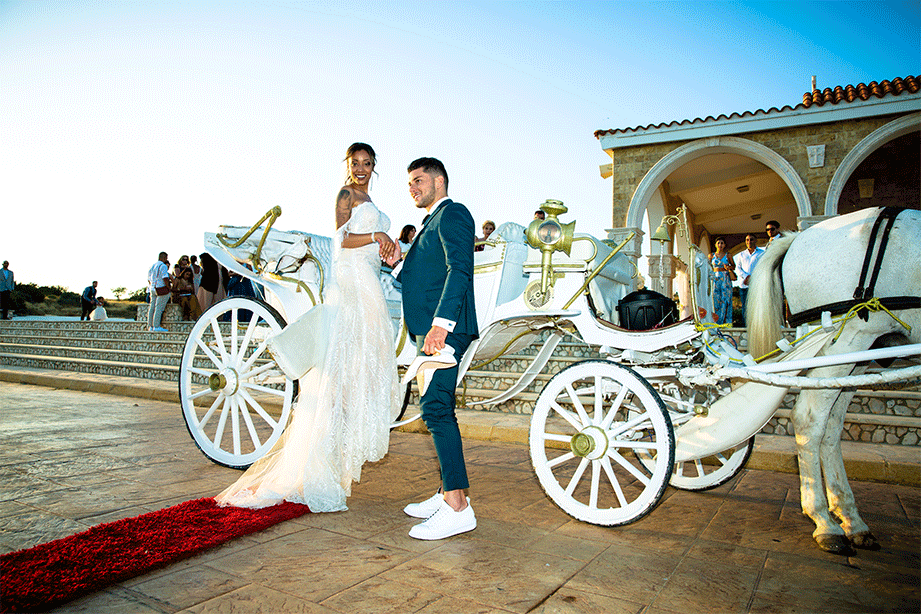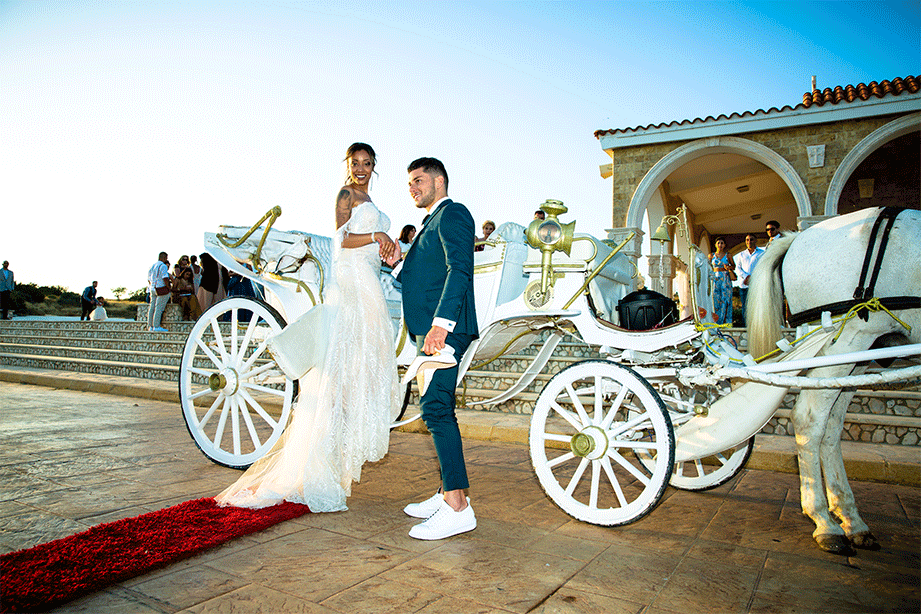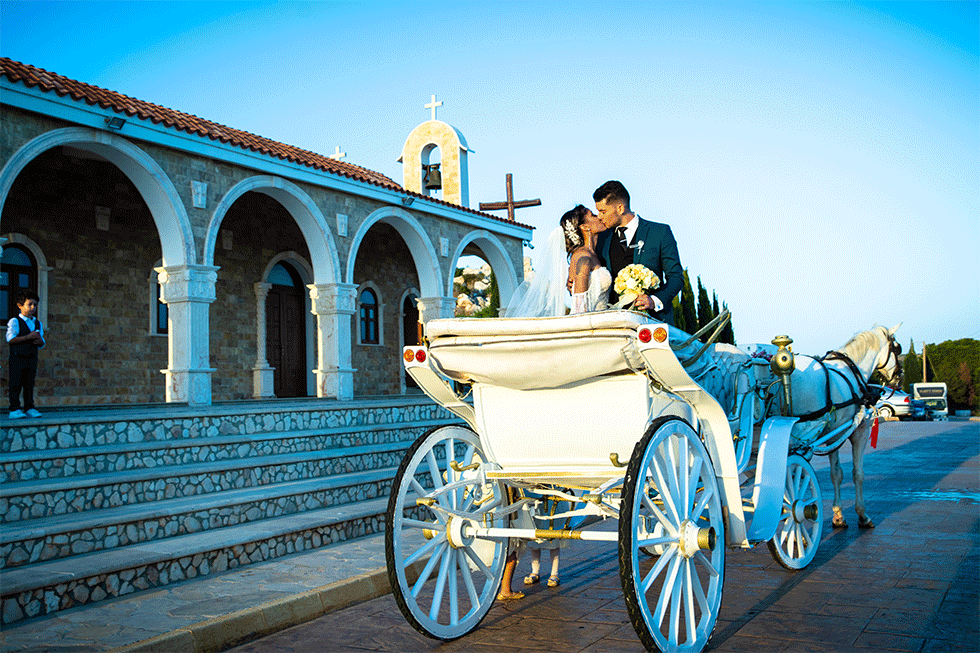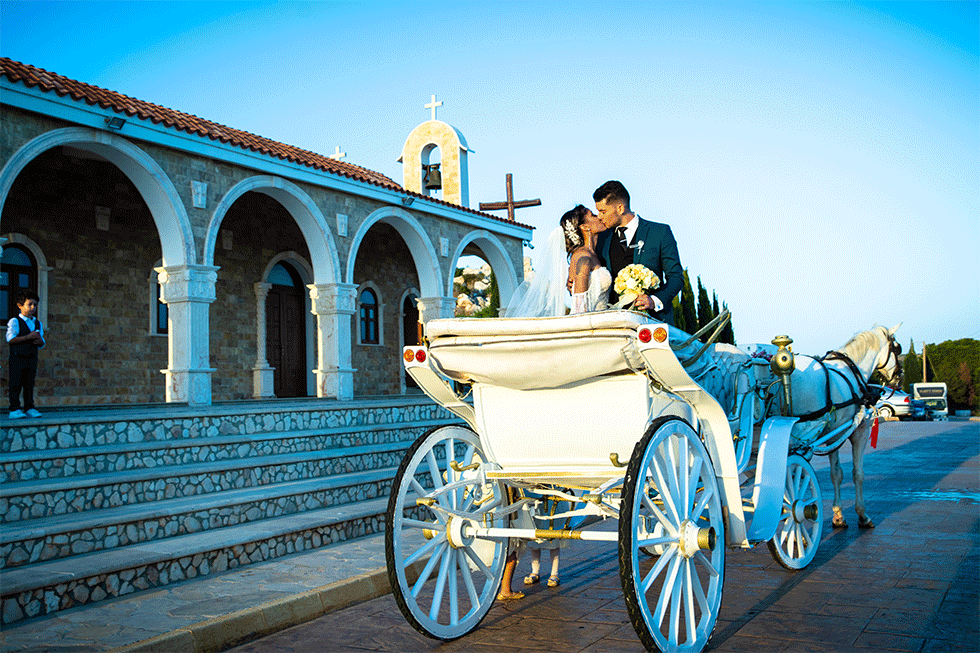 Book your Wedding Date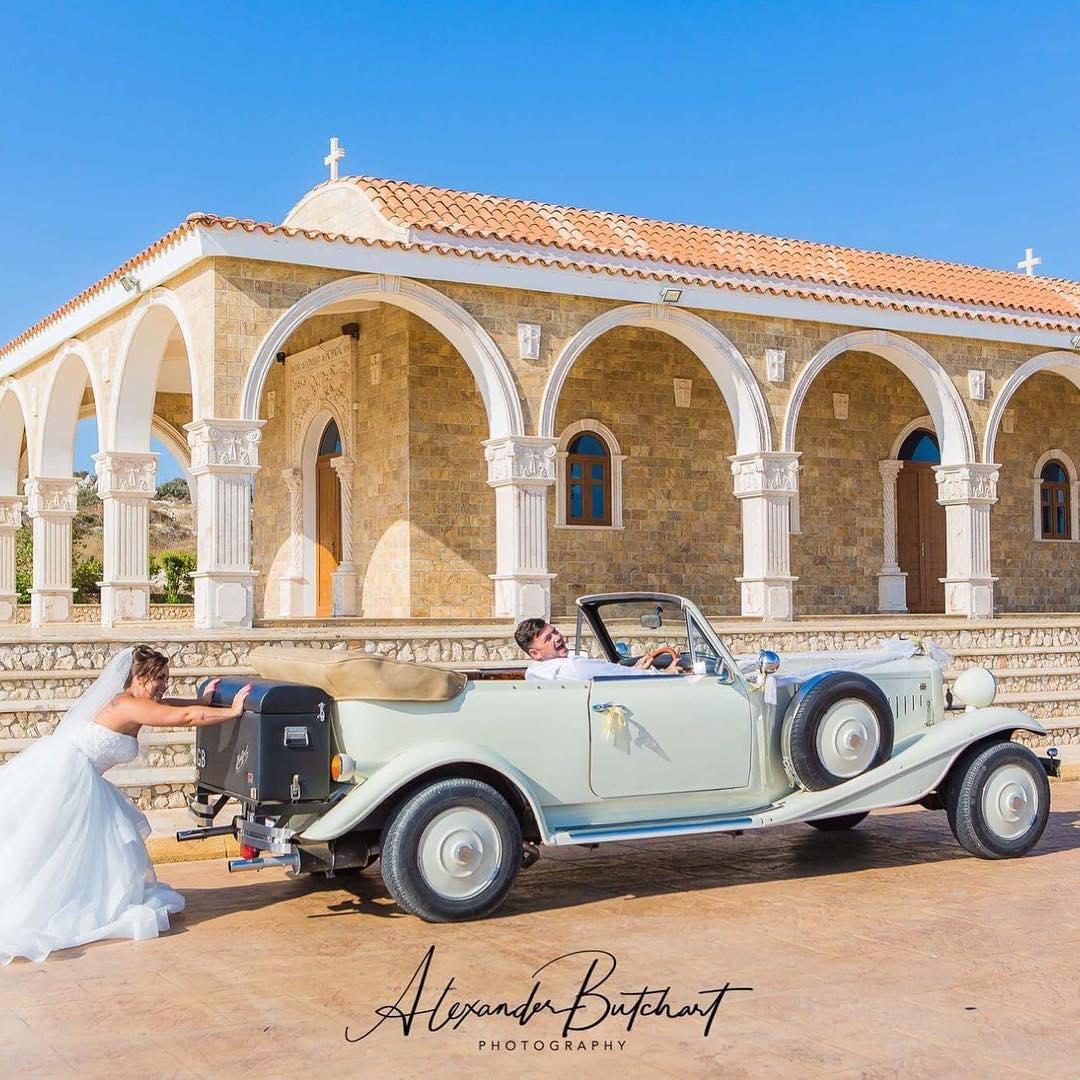 The chapel of Ayios Epifanios is found on the Eastern side of Ayia Napa and it was built on the Southern side of a rock, over the ruins of an older chapel. It is dedicated to the Byzantine Bishop of Salamis, Ayios Epifanios. After undergoing restoration, the ruins and the Holy Water were unveiled and are now both accessible by visitors. From this spot, there is an astonishing panoramic view of "Paliochori, a Byzantine settlement which was destroyed during the Arab raids from 632 - 964 A.D., but its ruins exist up to now. A new, large church was built next to the old chapel with the initiative of the Clergy, the Ecclesiastical Commissions and the Ayia Napa Municipality.
Ceremony venue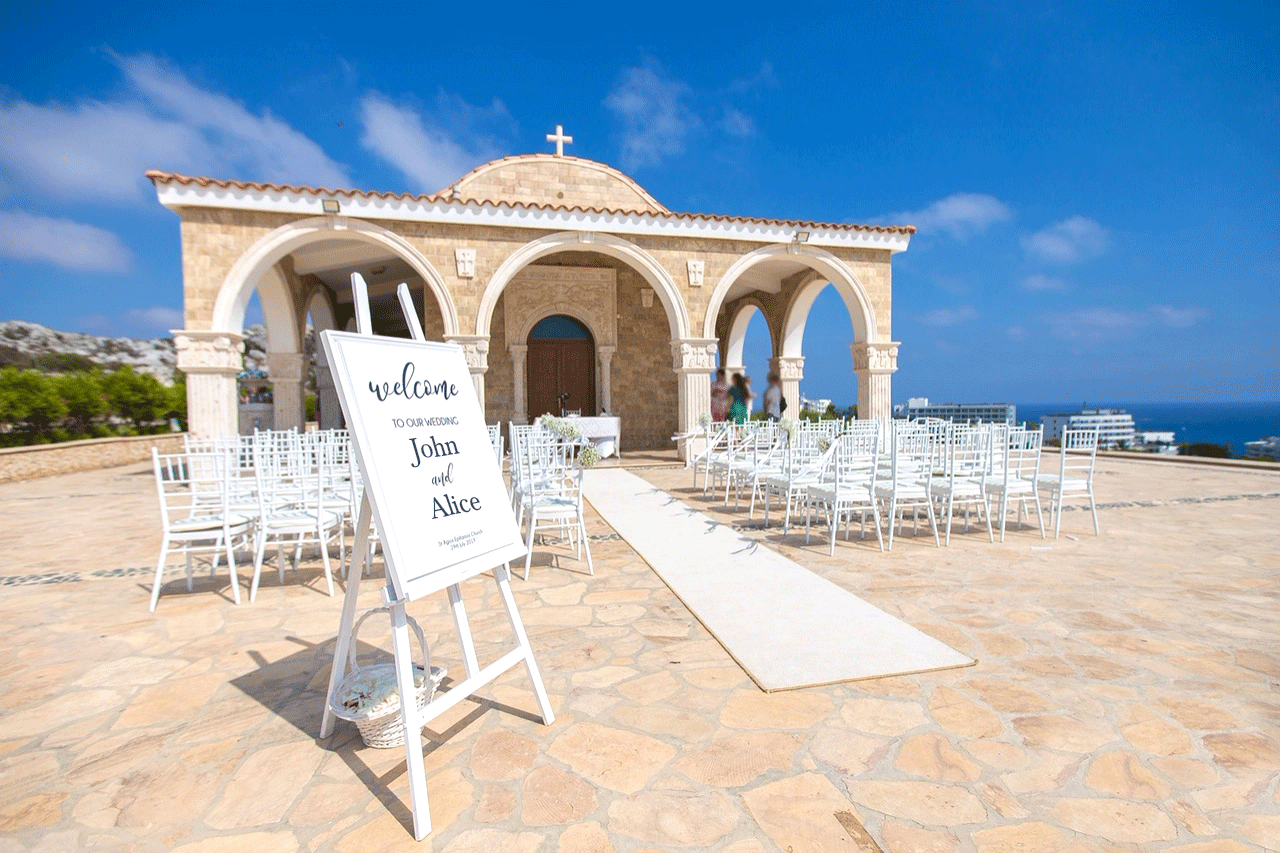 One can be amazed by the look of Cross on the Hill, the cave of Ayios Epifanios and out the old Church of Ayios Epifanios. The main characteristic of this venue is that the couple will have as a background the panoramic view of Ayia Napa. It's an amalgamation of the natural endowment and Byzantine history.
Furthermore, it has an easy access from the main road of Ayia Napa.
*Important Note - Please read below
Municipality Fee:
€282.00 (Monday - Sunday)
Venue Fee:
€350.00 ( Monday - Friday)
€550.00 ( Saturday )
€900.00 ( Sunday)
* An additional fee of €50.00 will occur for ceremonies taking place after 17:00
Banqueting venue

A handful of restaurants can be found not far from the venue Ayios Epifanios where you can host your wedding lunch or dinner. You can contact our live chat for more information.
How are venue fees settled when booking via BookYourWeddingDay.com?

If your travel agent makes the booking, the venue fee may be included in your package.
If you book online yourself, contact the hotel/venue as soon as you receive your booking confirmation to settle the required venue fee.