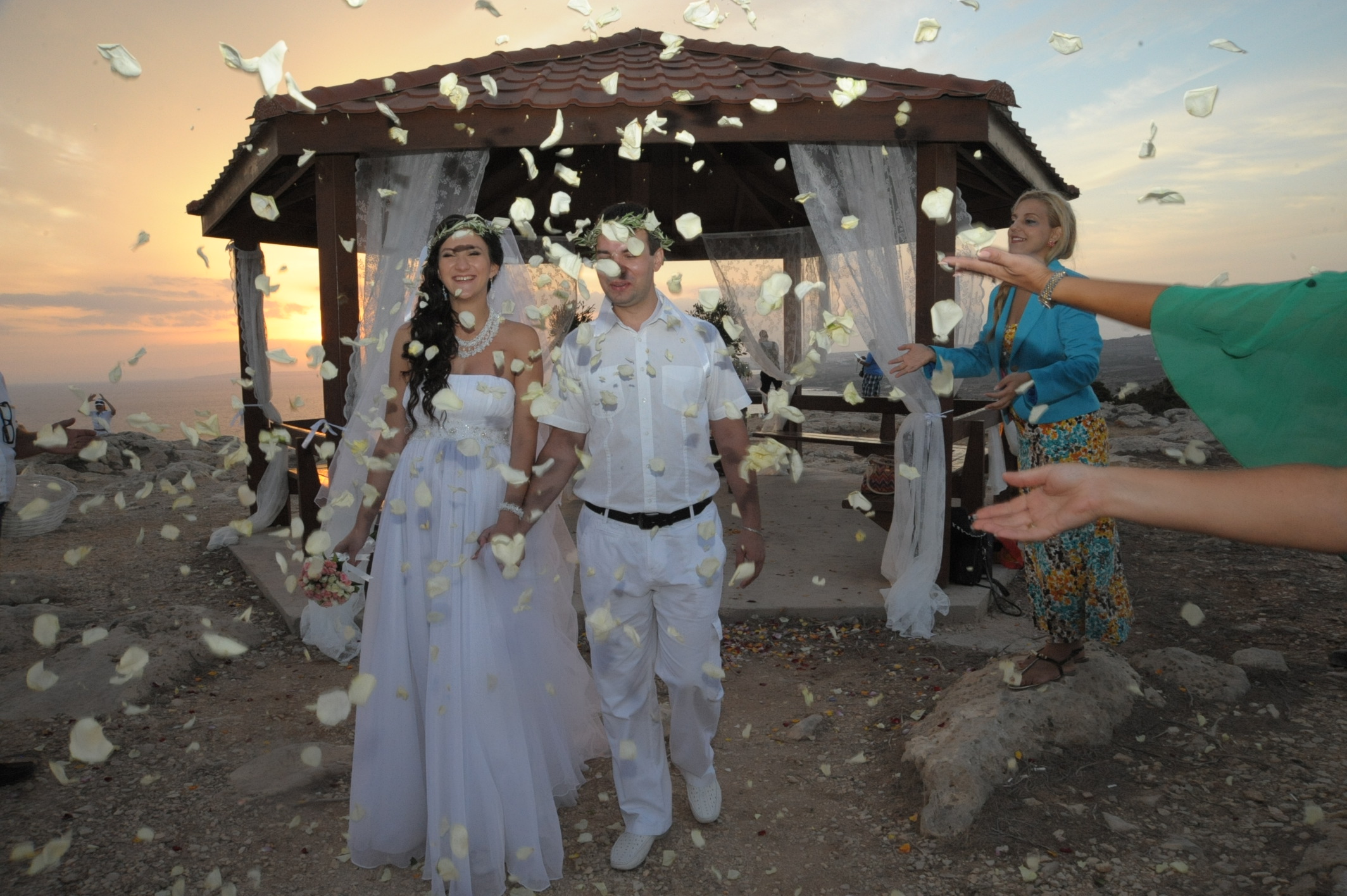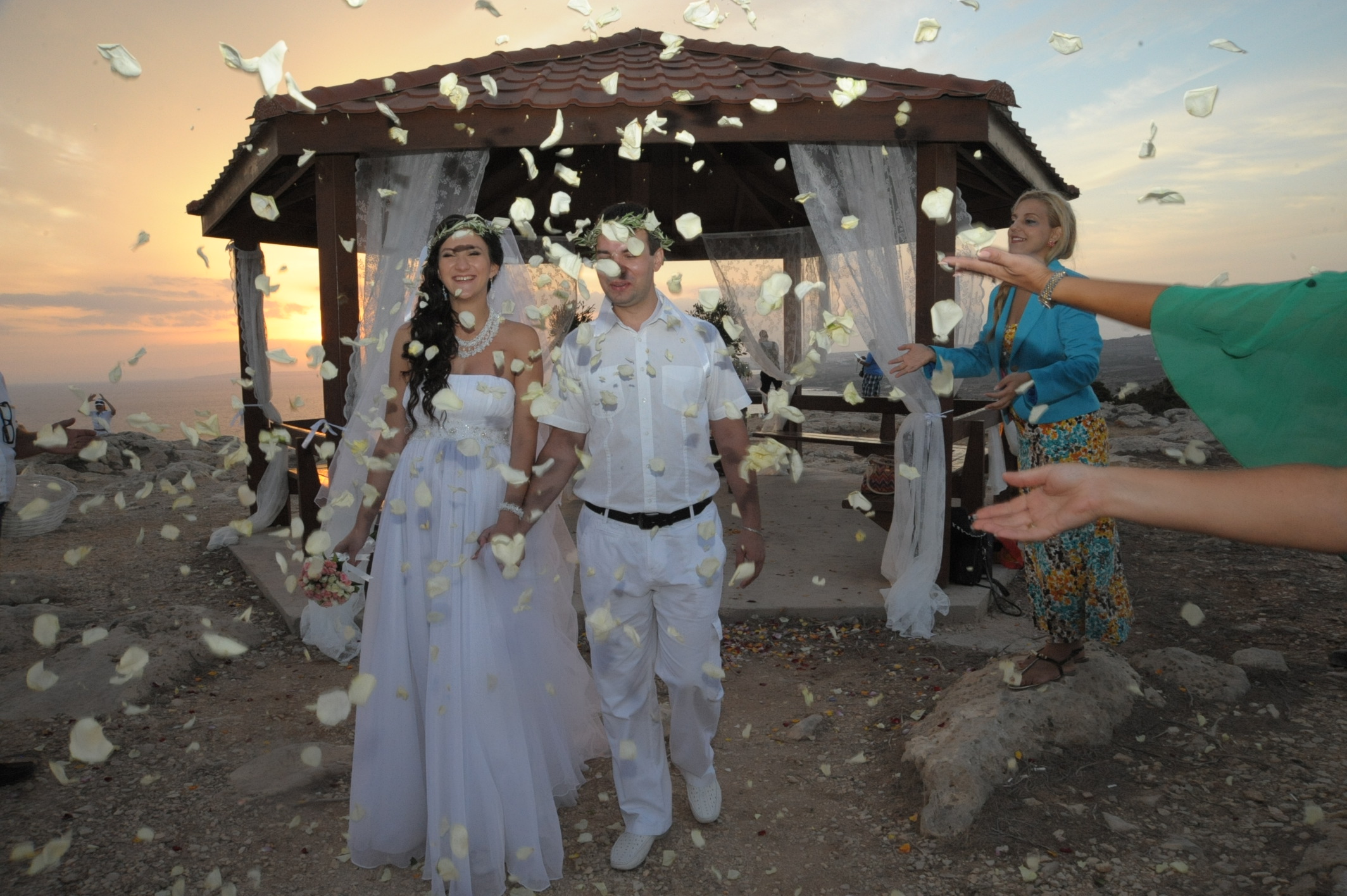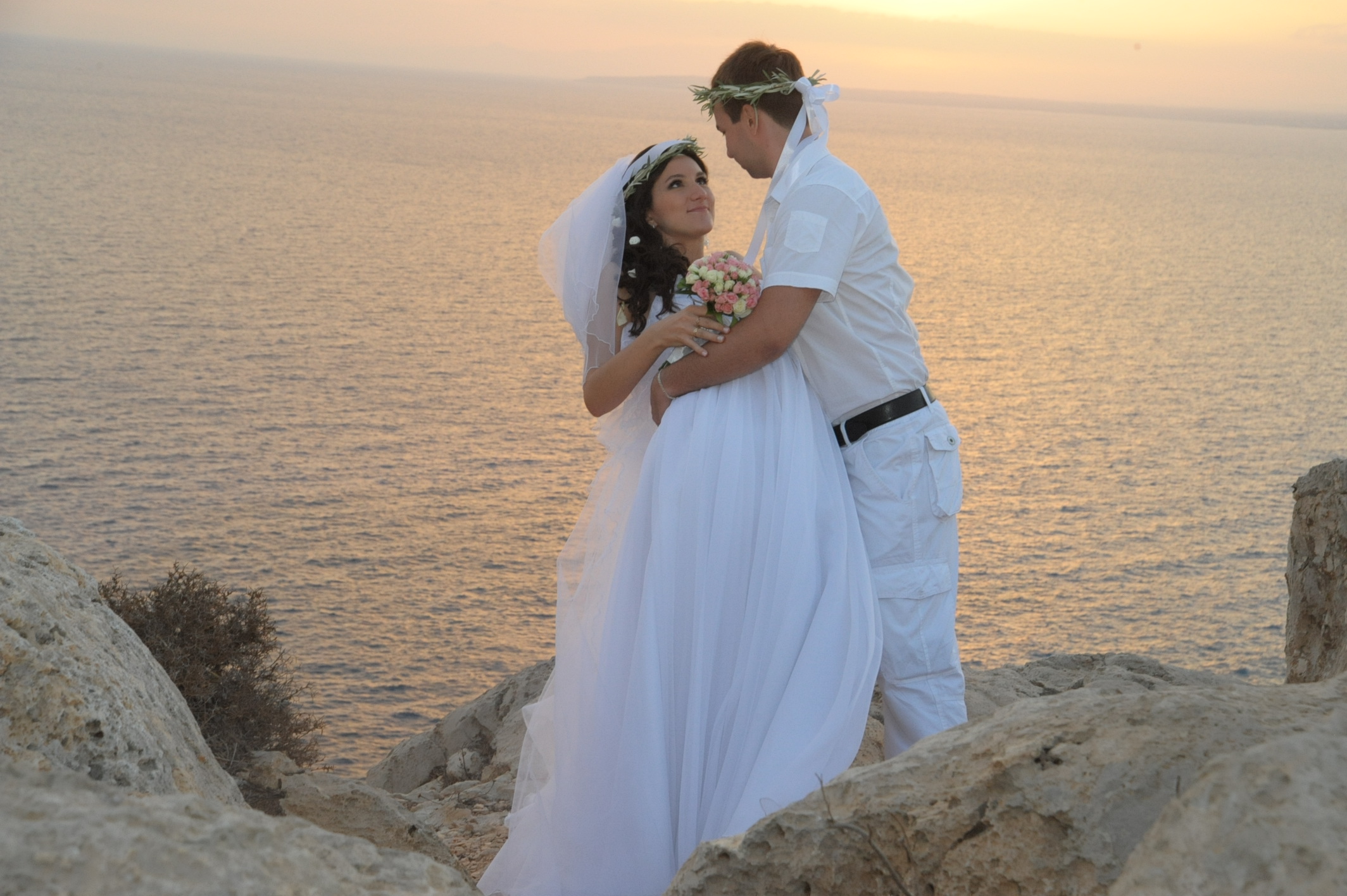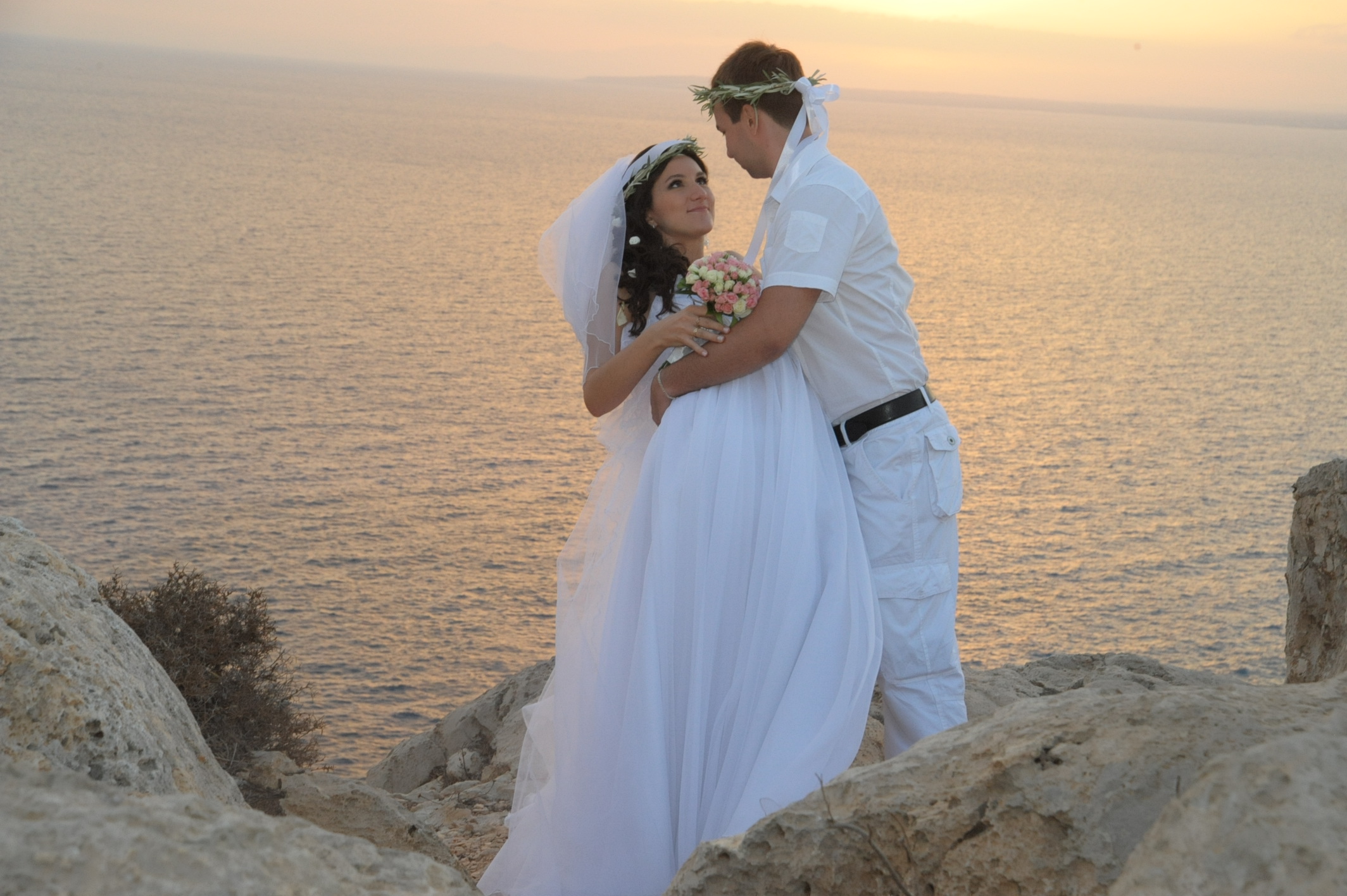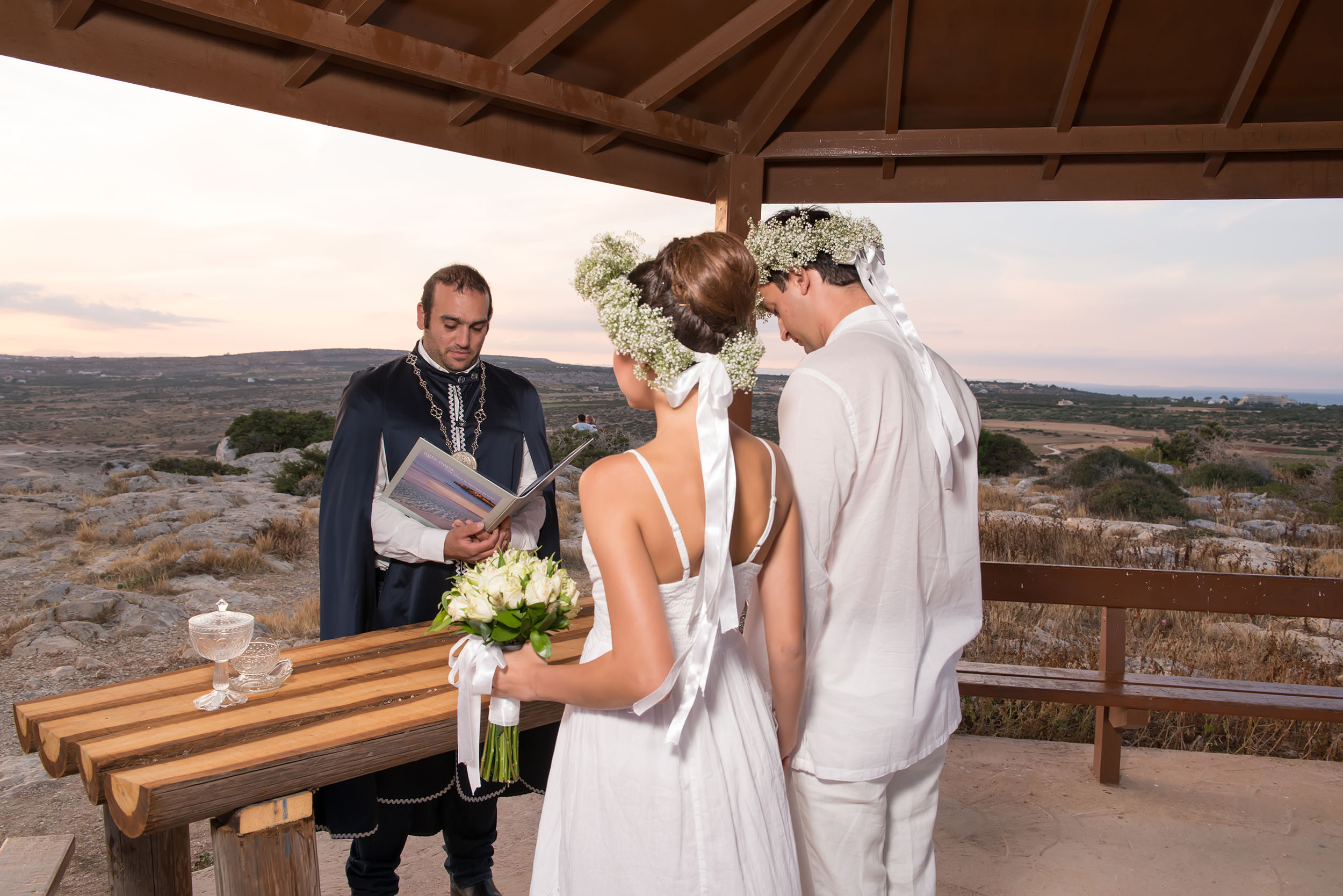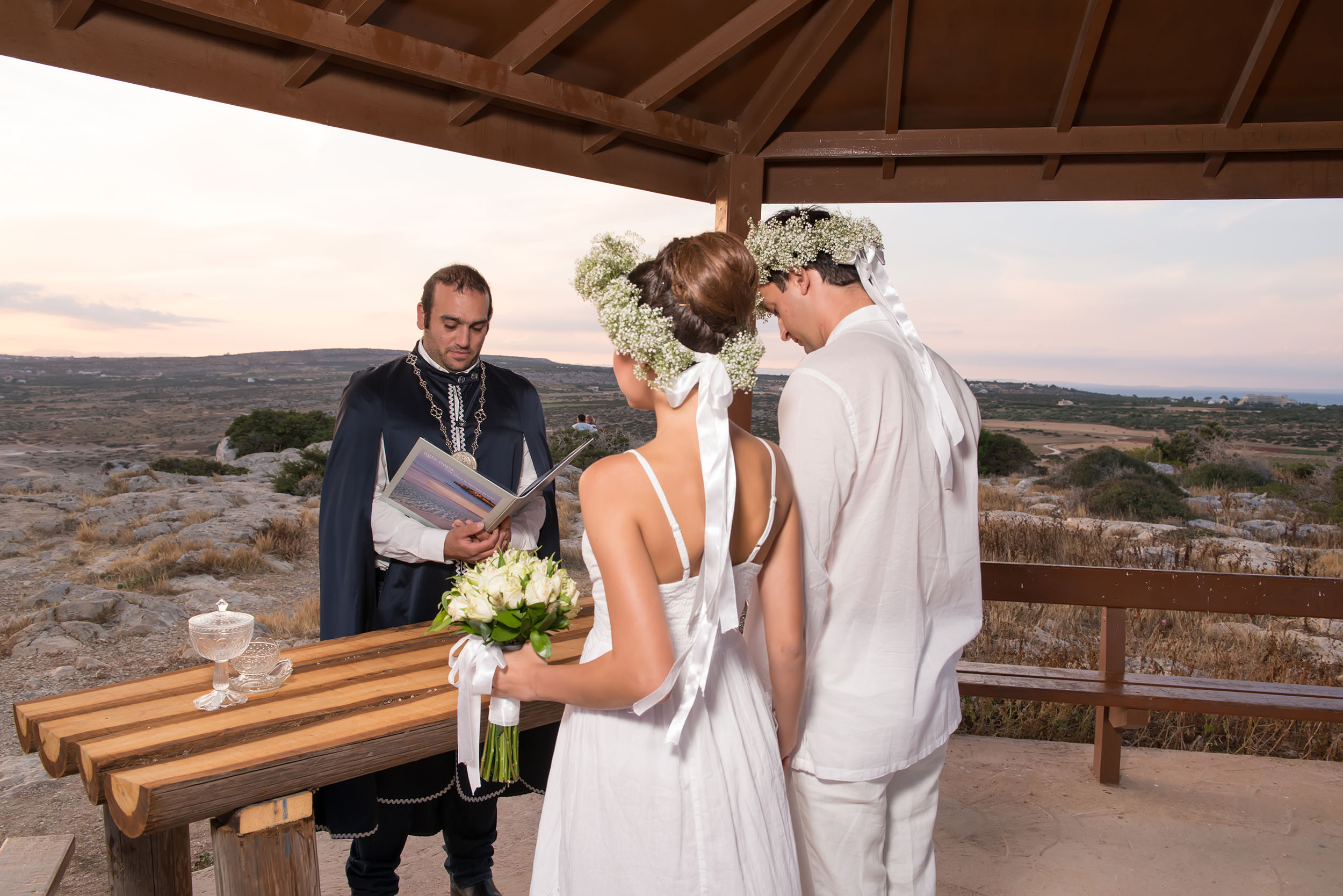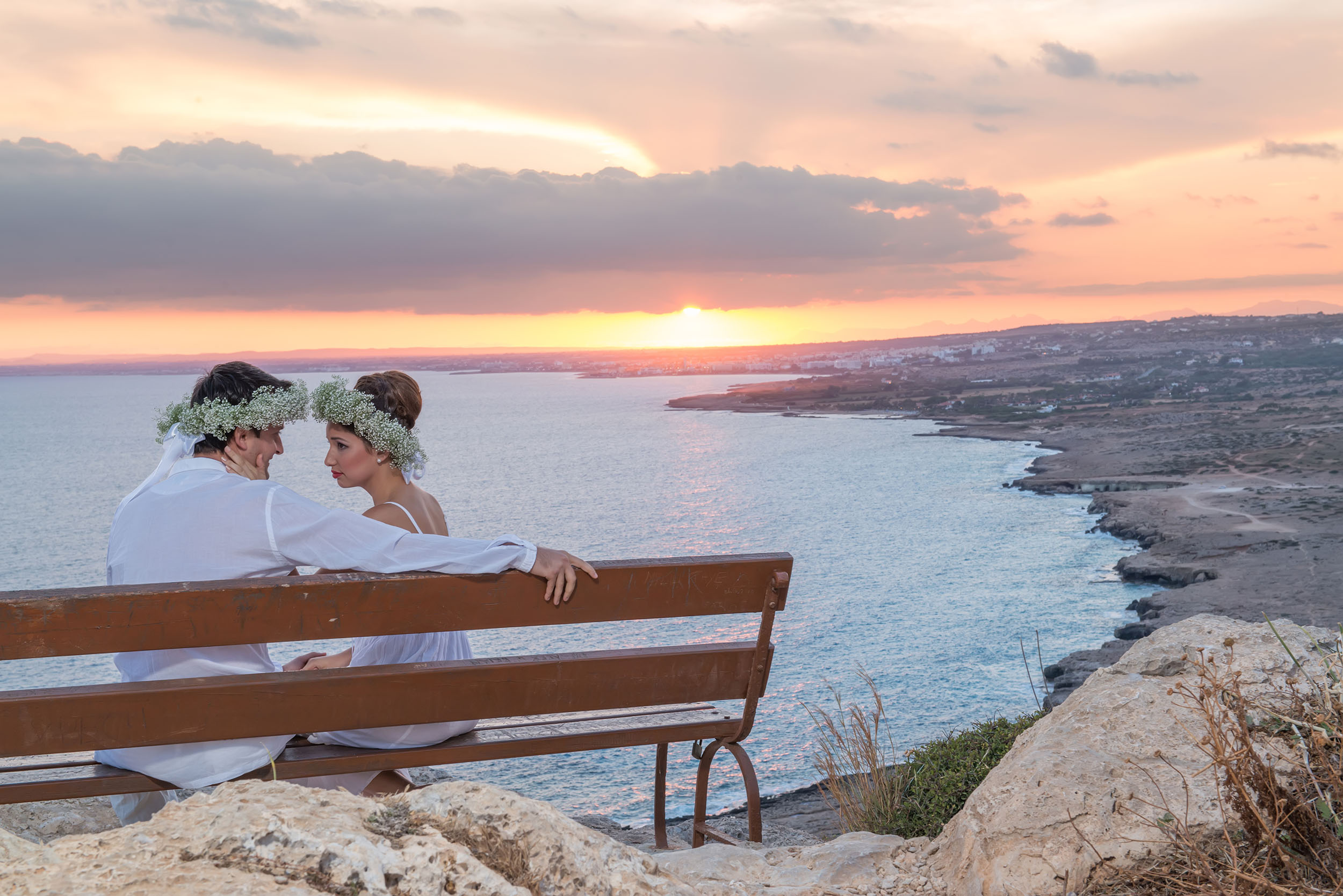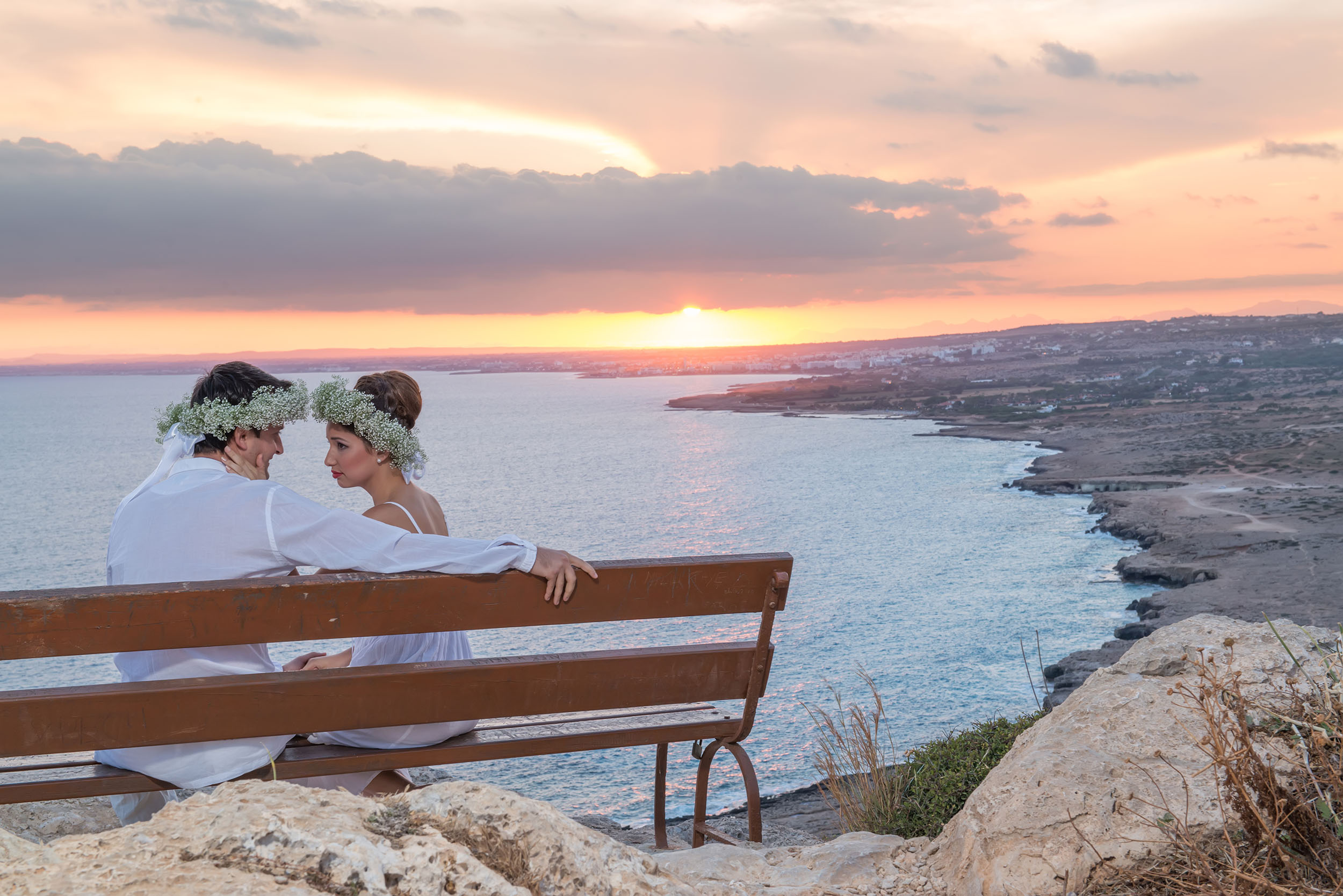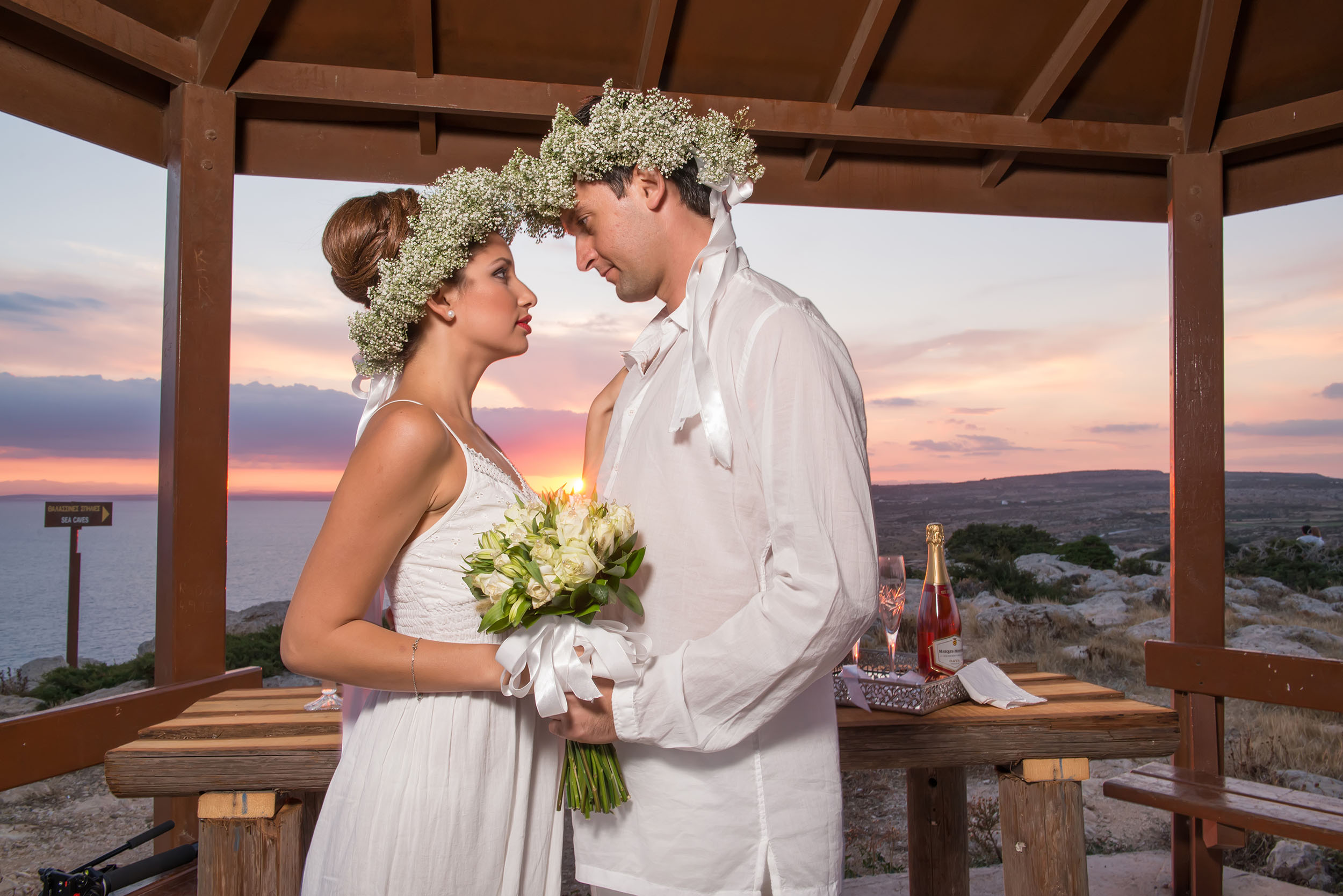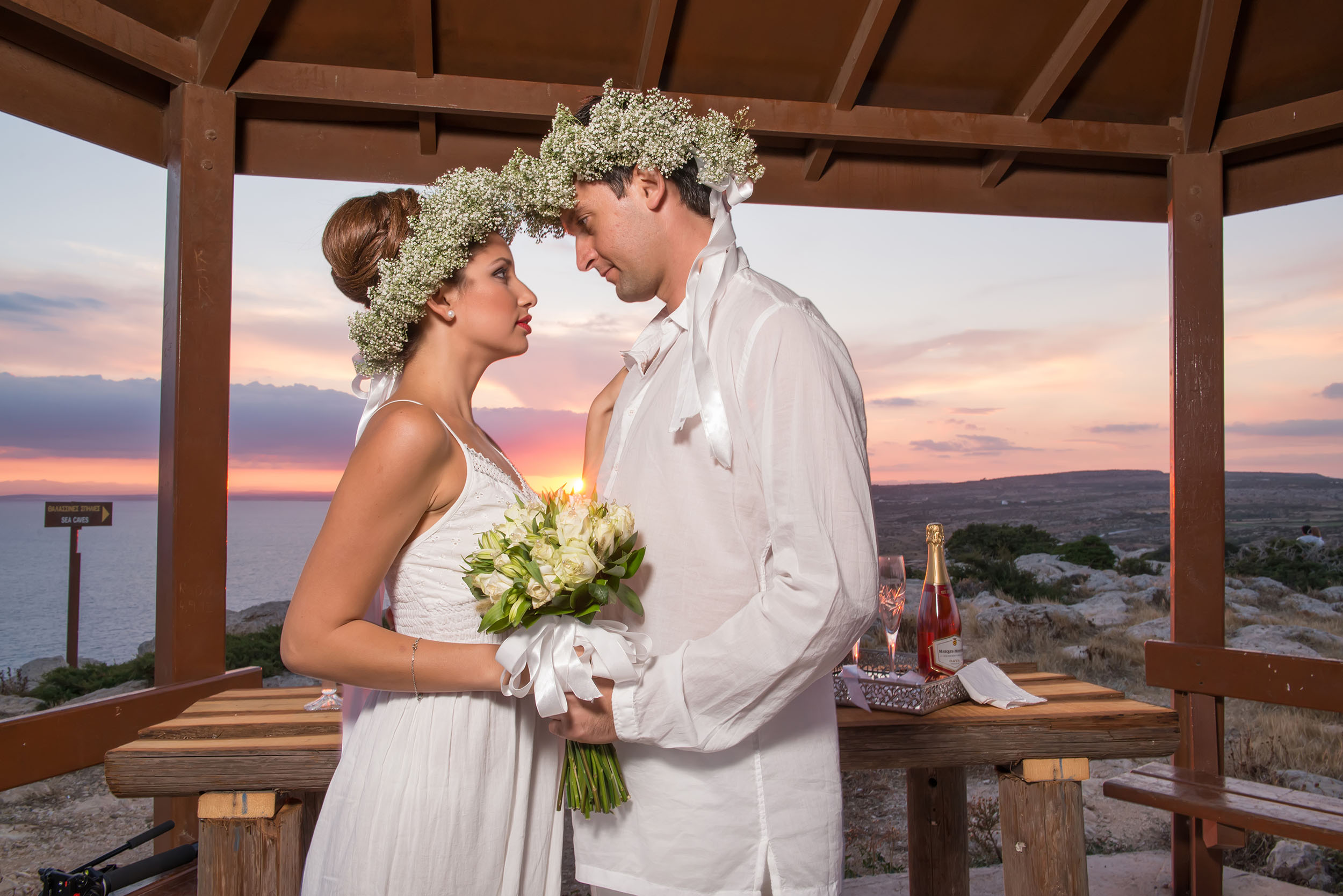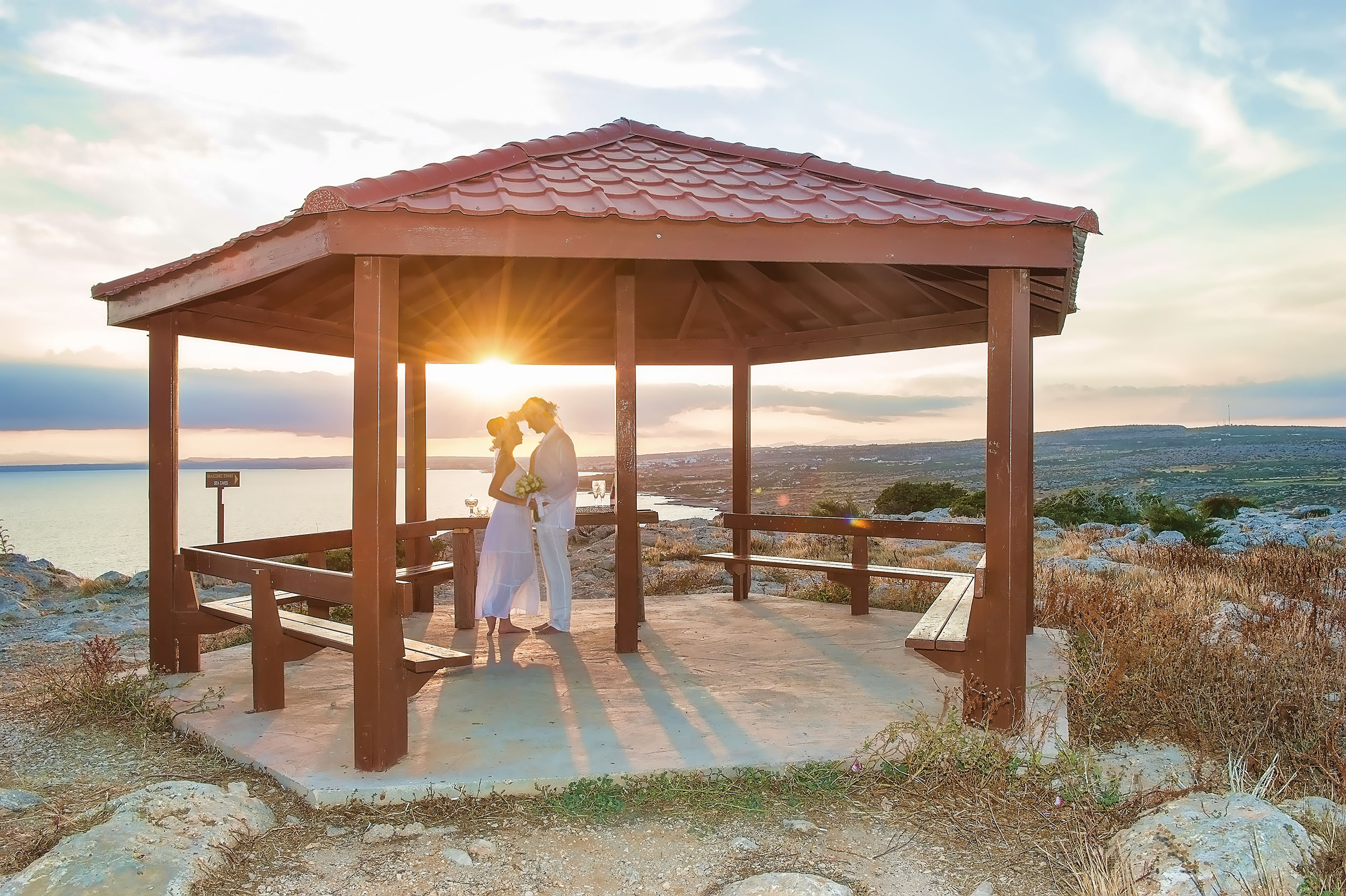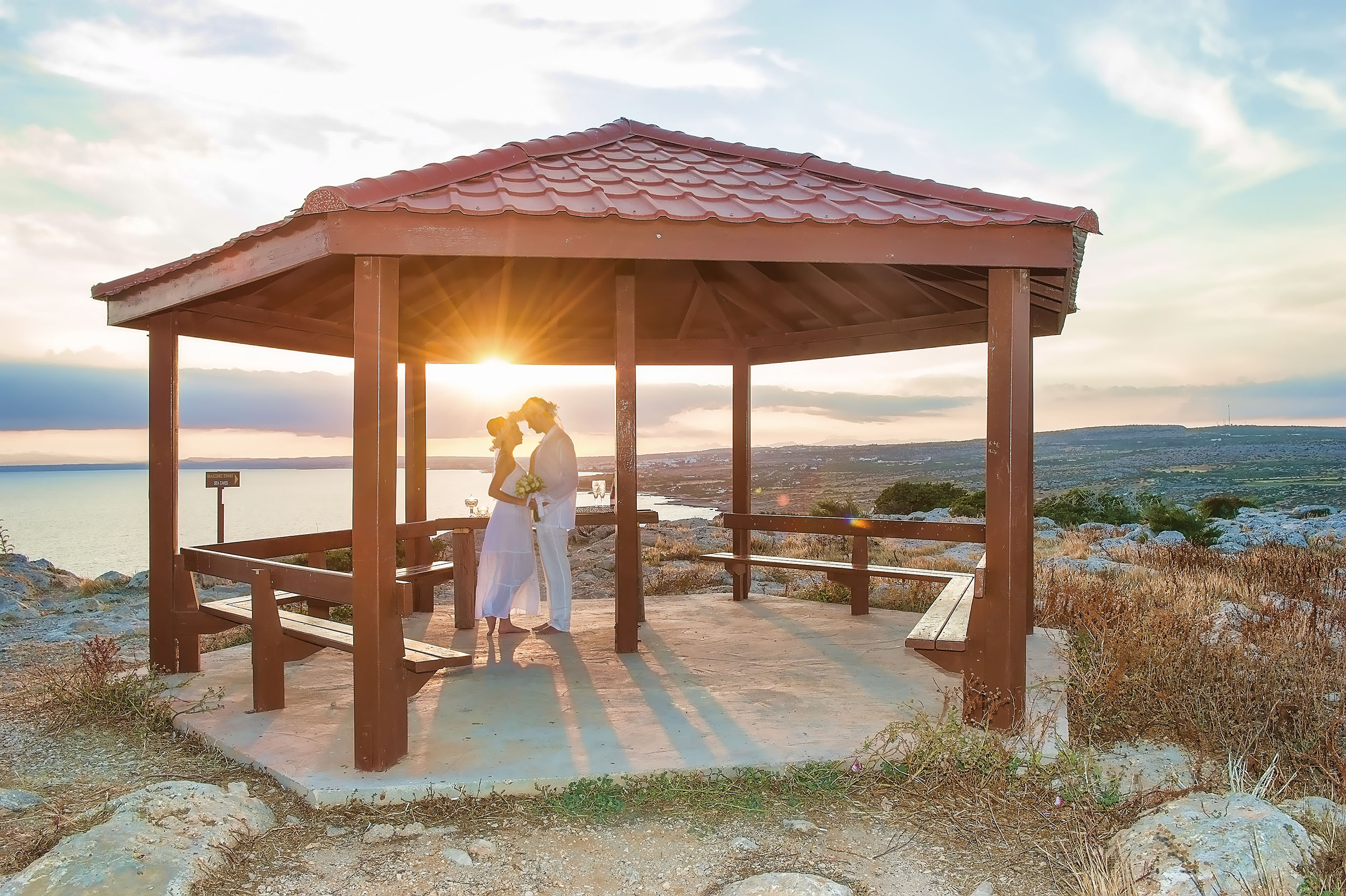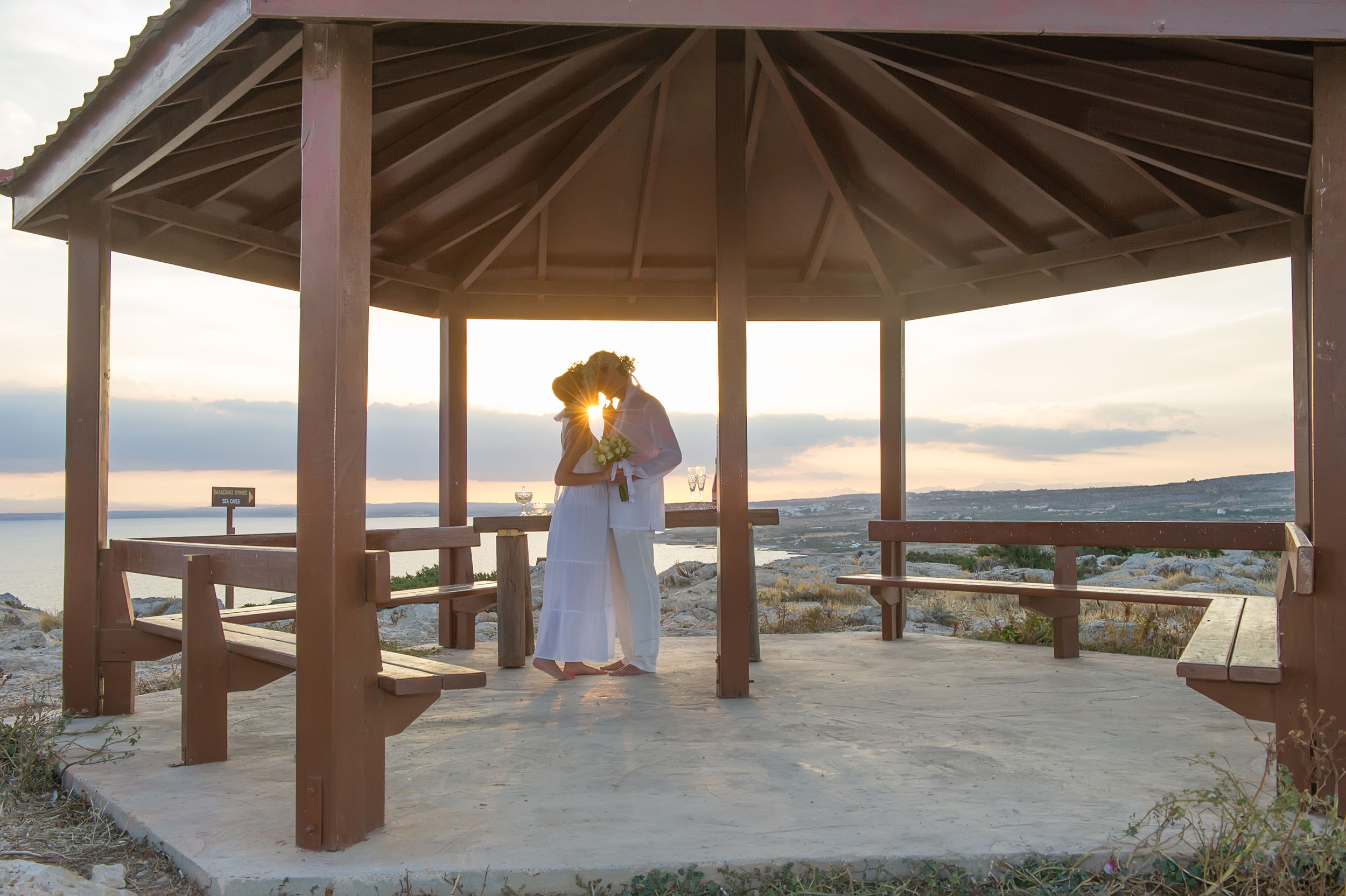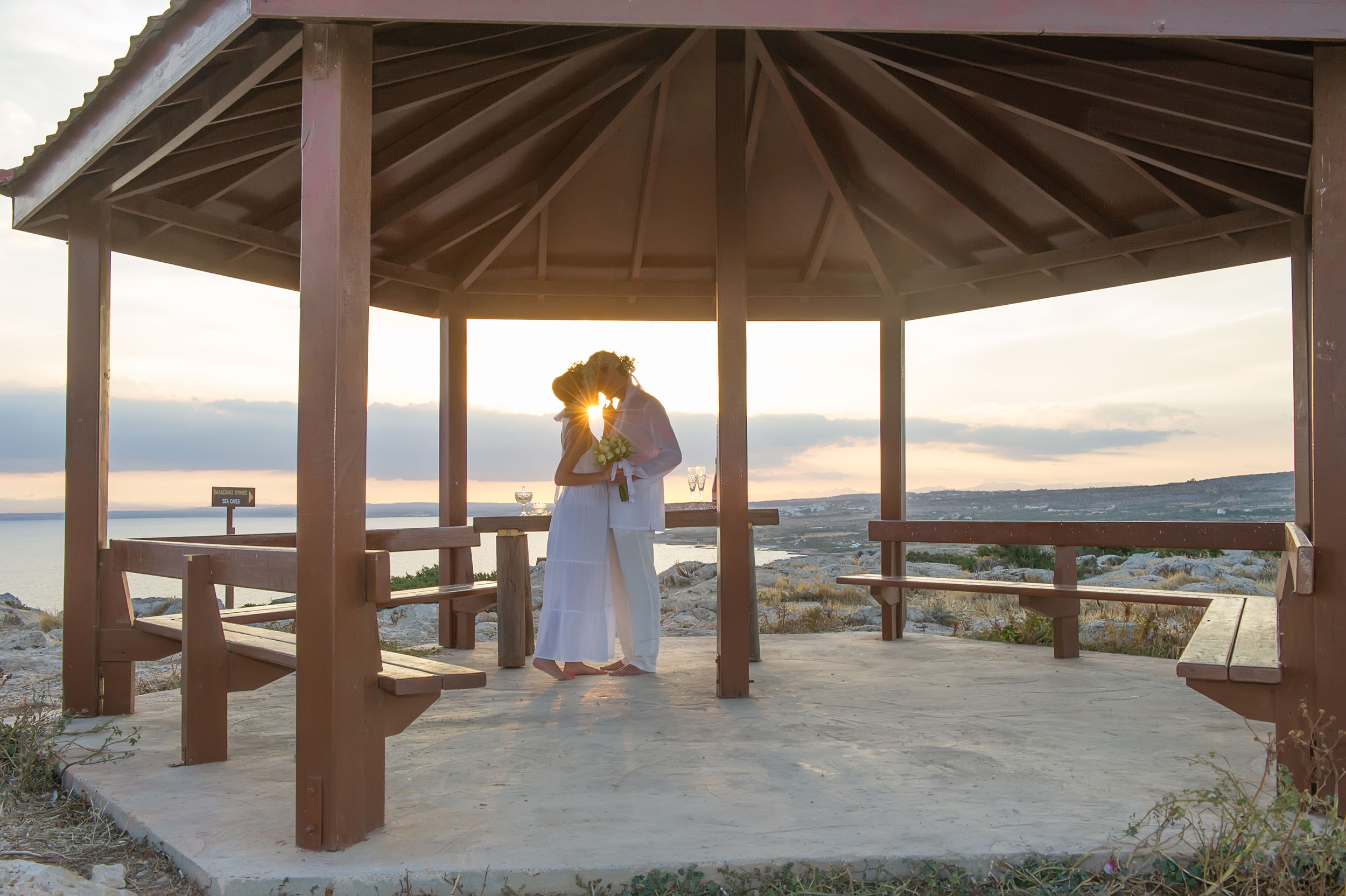 Book your Wedding Date
The beach "Ammos tou Kampouri" is situated kilometres East of Ayia Napa's centre. It is mostly a rocky beach with a small sandy part in the centre. It is covered with soft golden sand and the waves are usually of average intensity. It is situated between the Sea Caves of Ayia Napa (1 kilometre) and the Limnara beach (2 kilometres).
Ceremony venue

There's a lot to be said for a special beach wedding. Make promises on Kampouri Beach and you'll wed on a stretch of golden sand, looking out towards the Mediterranean sea. Vows are exchanged underneath a rustic wooden gazebo. It's on the edge of the beach, right on the seafront, so you'll have the waves in earshot. And you guests will catch you become husband and wife from wooden benches, just behind you.
A sea coastal venue, decorated with a romantic concept. Get married on a fabulous beach having the blue colours of the sky, of the sea and the golden sandy beach as background scenery. Is a small private beach, a secret sea edge, very romantic for a wedding and is known for its gorgeous natural environment and the big sea tree, which we call it "Almiritzi" in Cyprus. The access from the coastal road, after Kryou Nerou coastal road, is very easy. We offer classic wedding decoration , we can provide 40 extra decorated chairs and in the venue there is a sculpture also, created by the Ukrainian sculptor Serhi Sbitniev by the name"Leda and the Swan" and a fishing boat as well, characteristic feature of the old Ayia Napa, which was a fishing village before.
*Important Note - Please read below
Municipality Fee:
€282.00 (Monday - Sunday)
Venue Fee:
€300.00 ( Monday - Friday)
€500.00 ( Saturday )
€800.00 ( Sunday)
* An additional fee of €50.00 will occur for ceremonies taking place after 17:00
Banqueting venue

A handful of restaurants can be found not far from the venue Cape Greco where you can host your wedding lunch or dinner.
How are venue fees settled when booking via BookYourWeddingDay.com?

If your travel agent makes the booking, the venue fee may be included in your package.
If you book online yourself, contact the hotel/venue as soon as you receive your booking confirmation to settle the required venue fee.