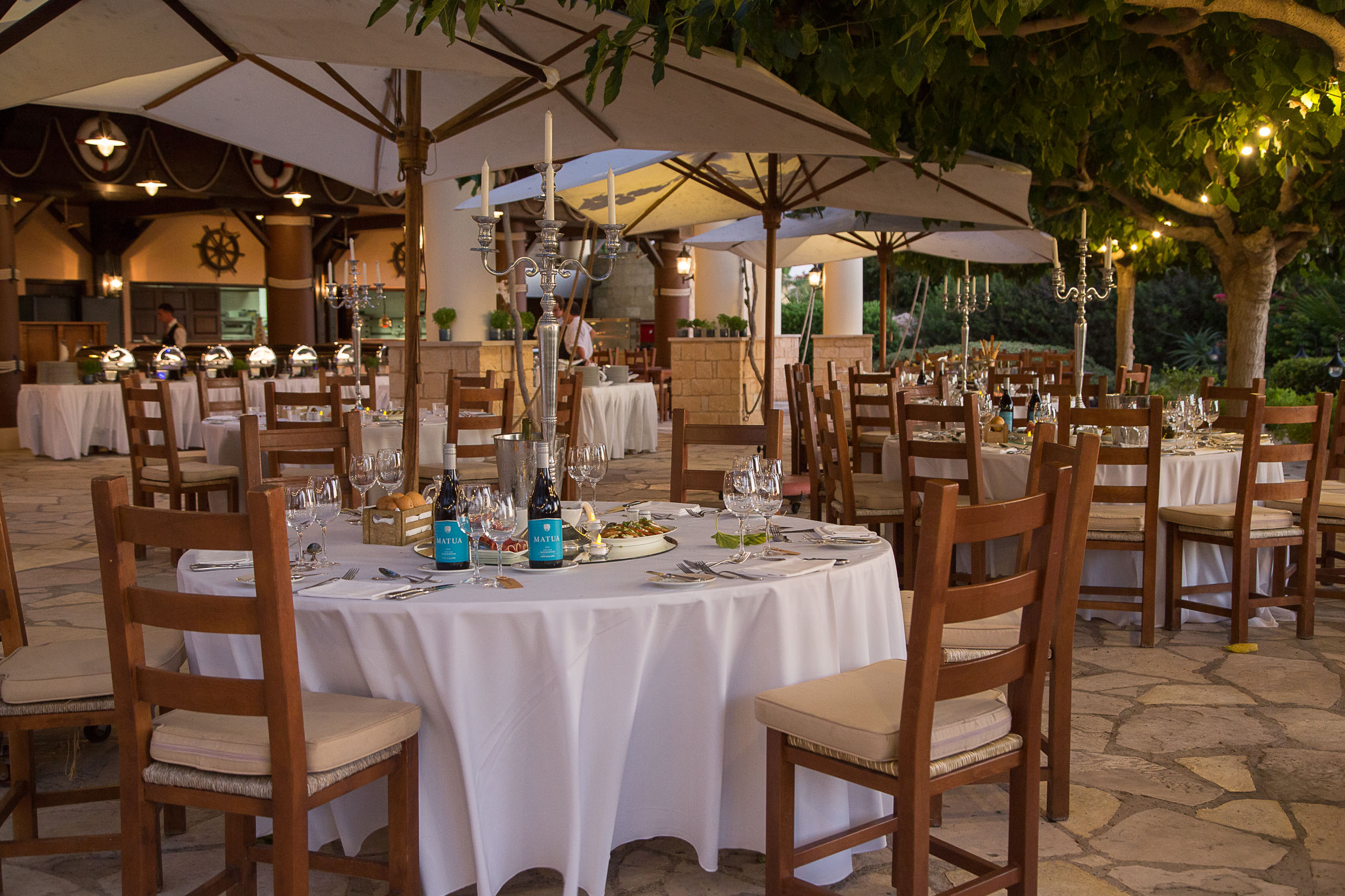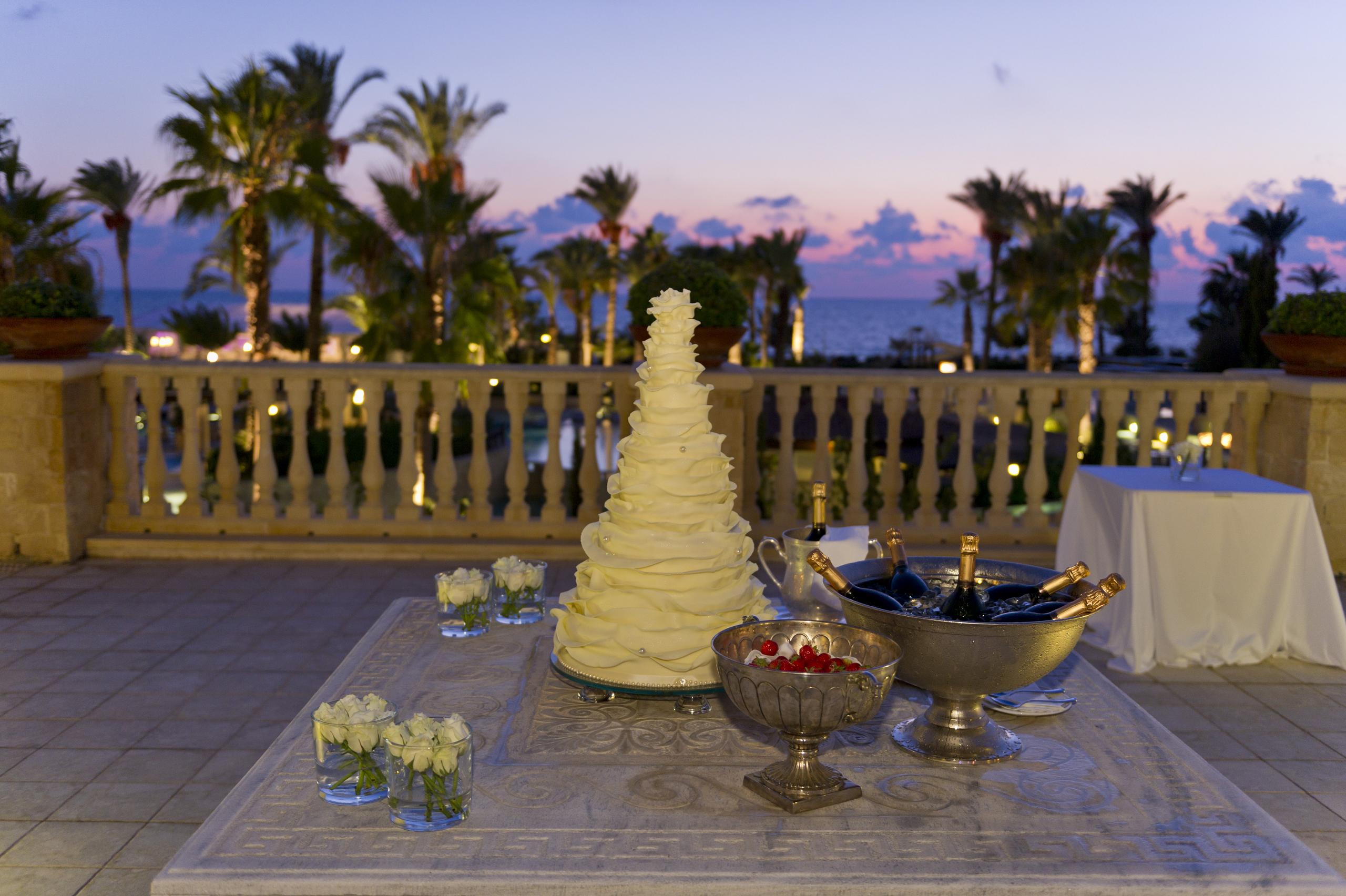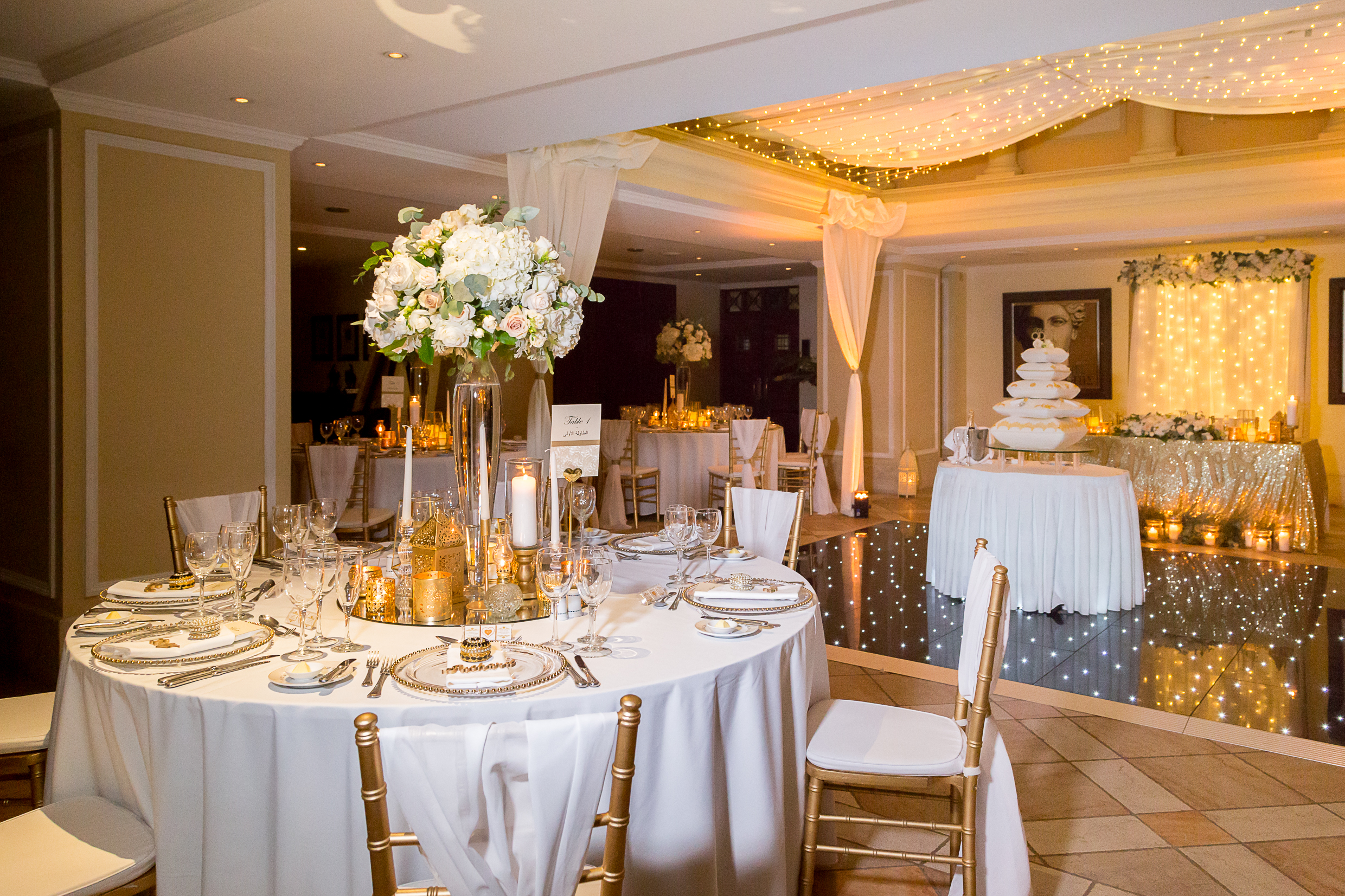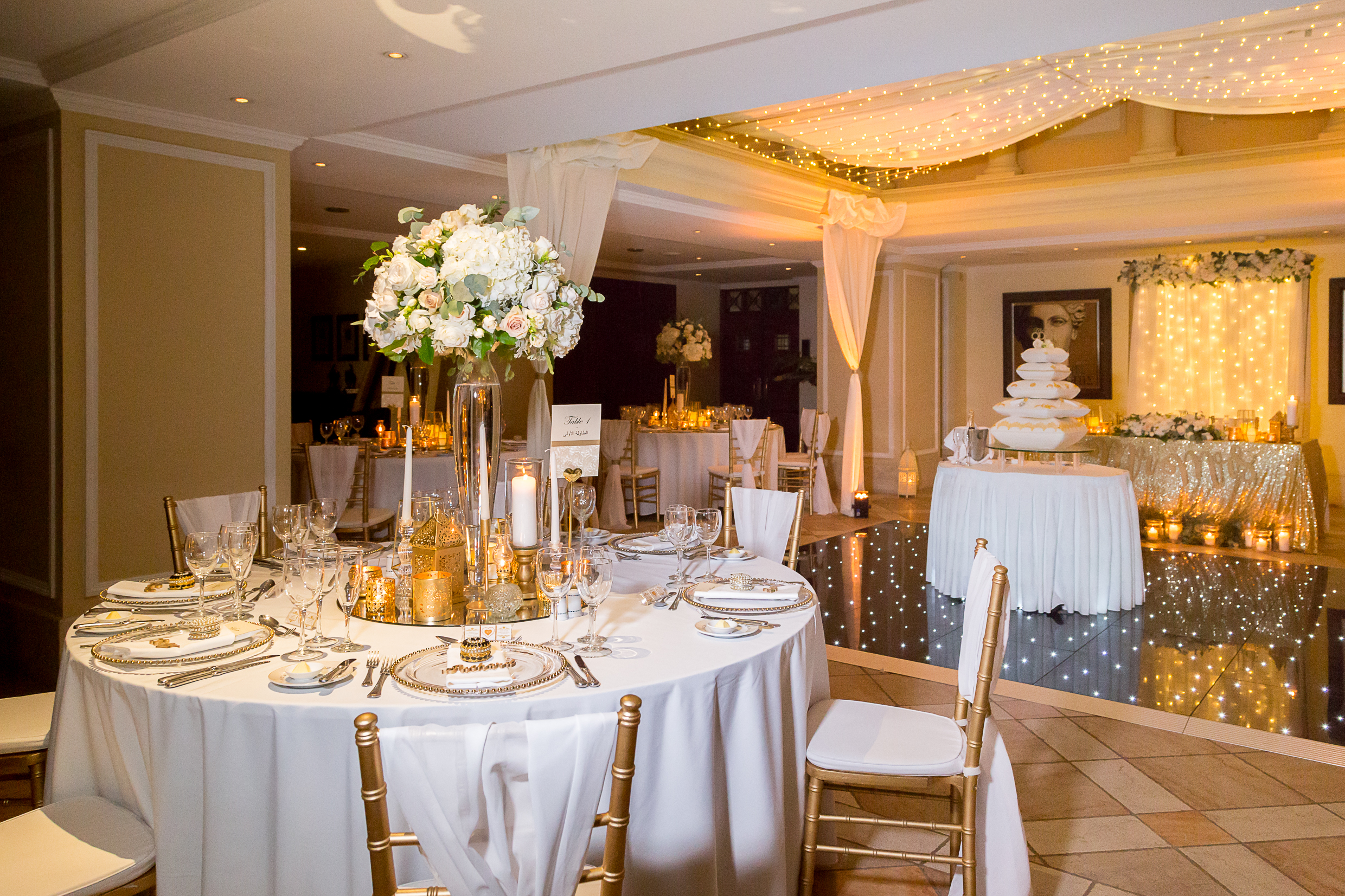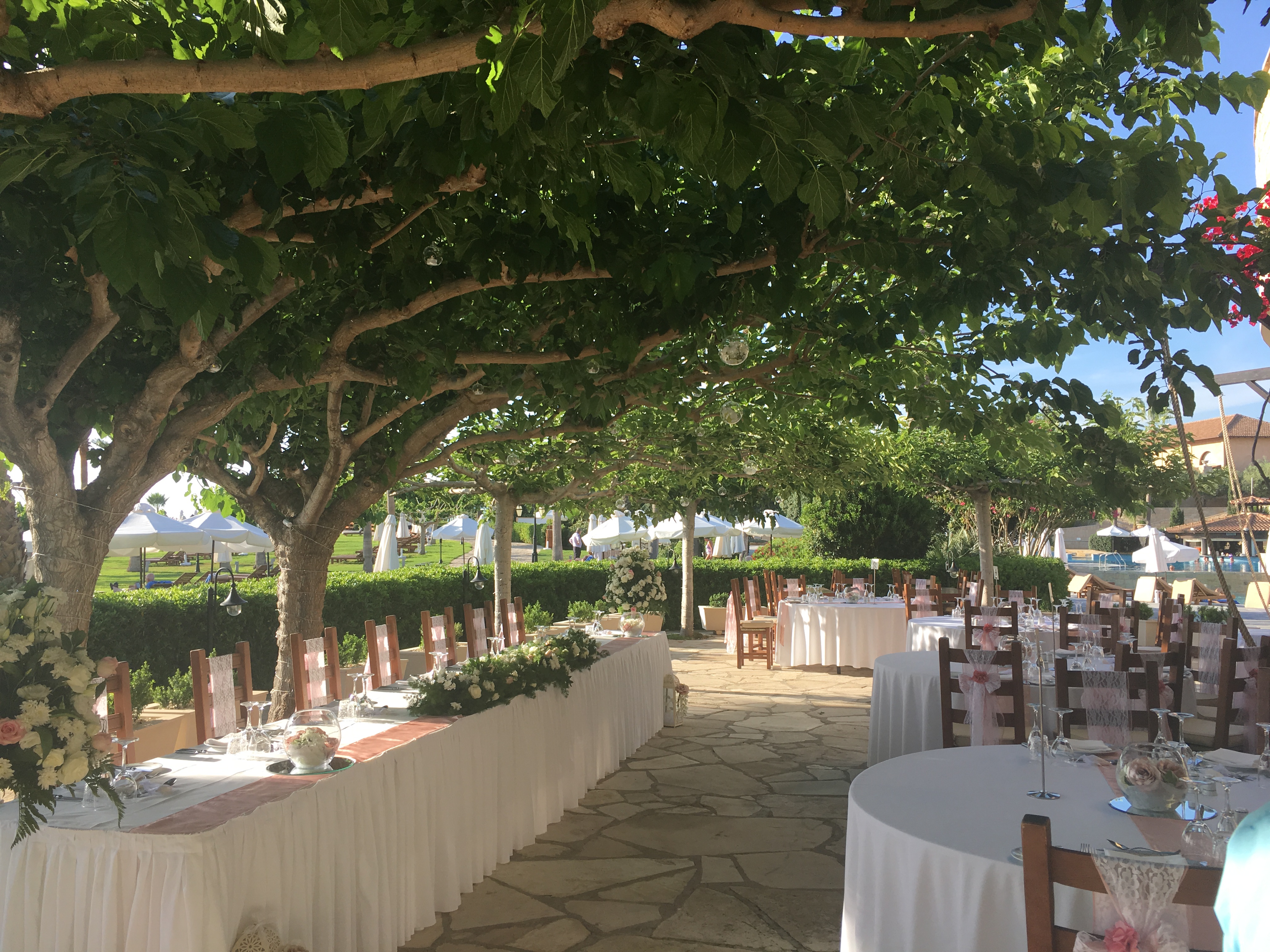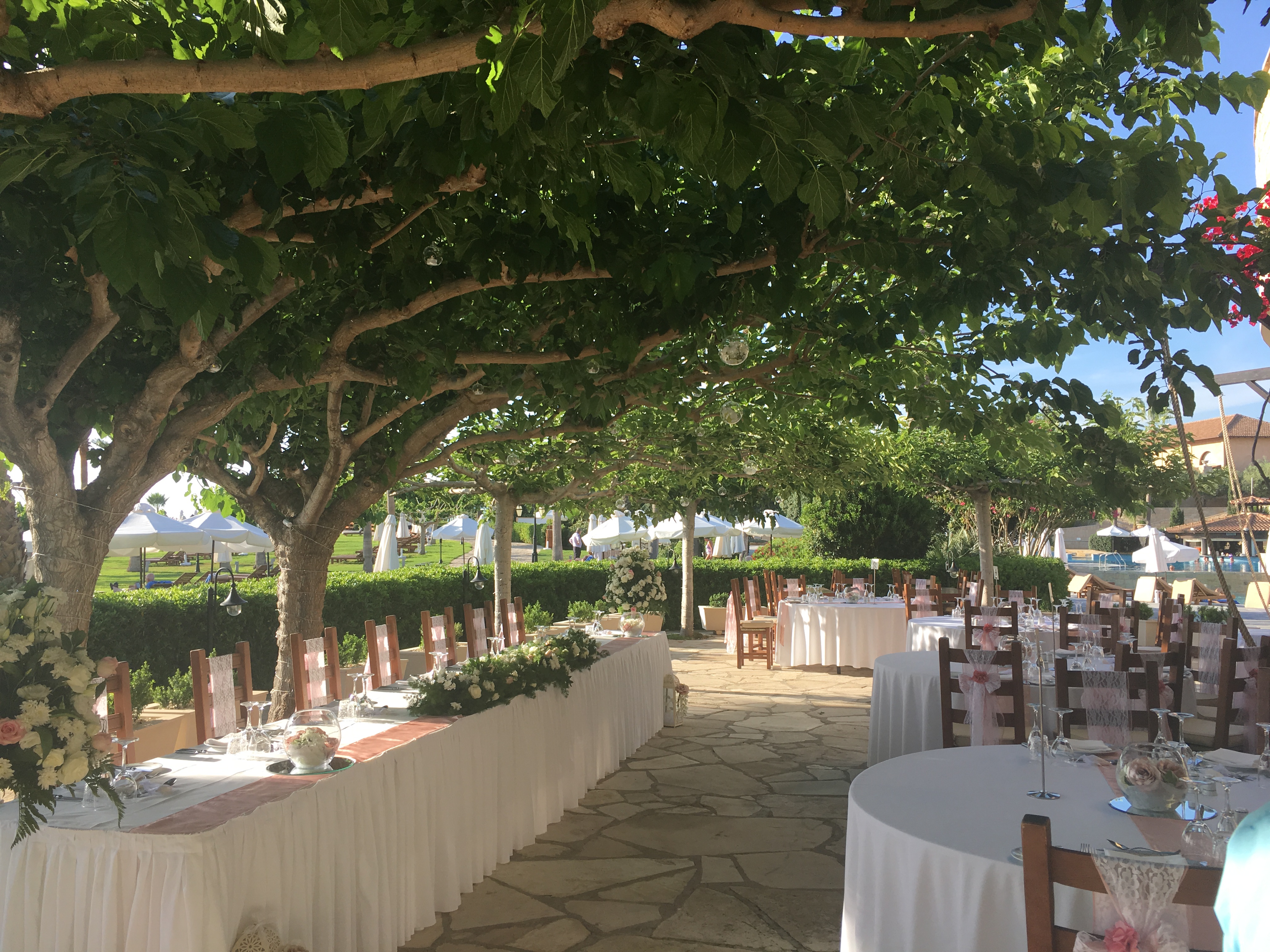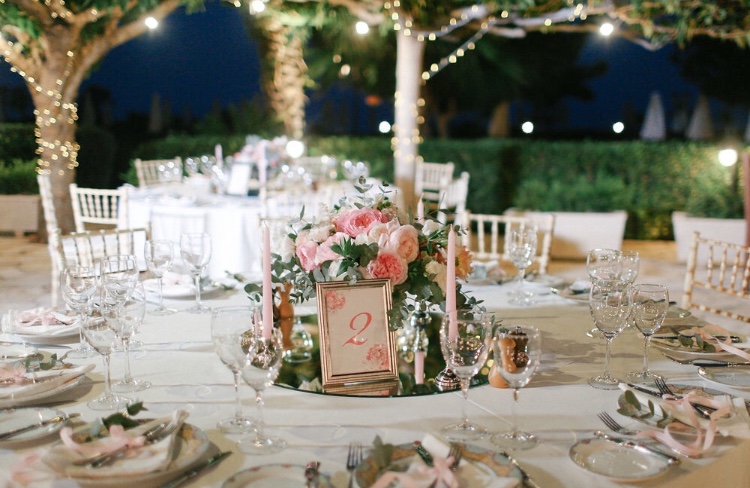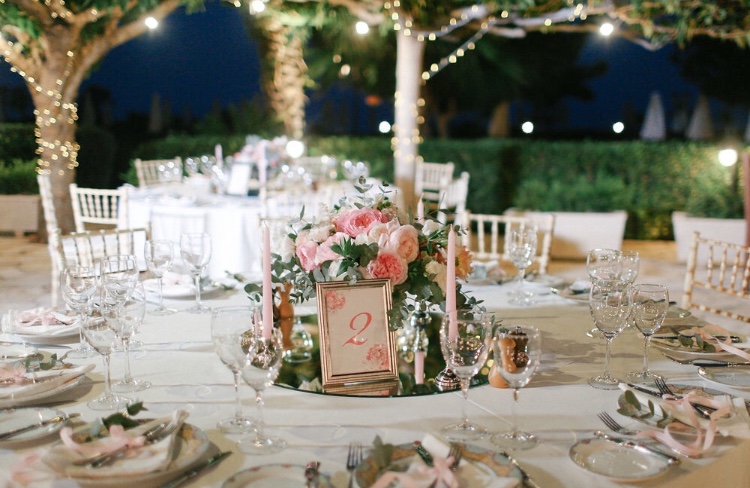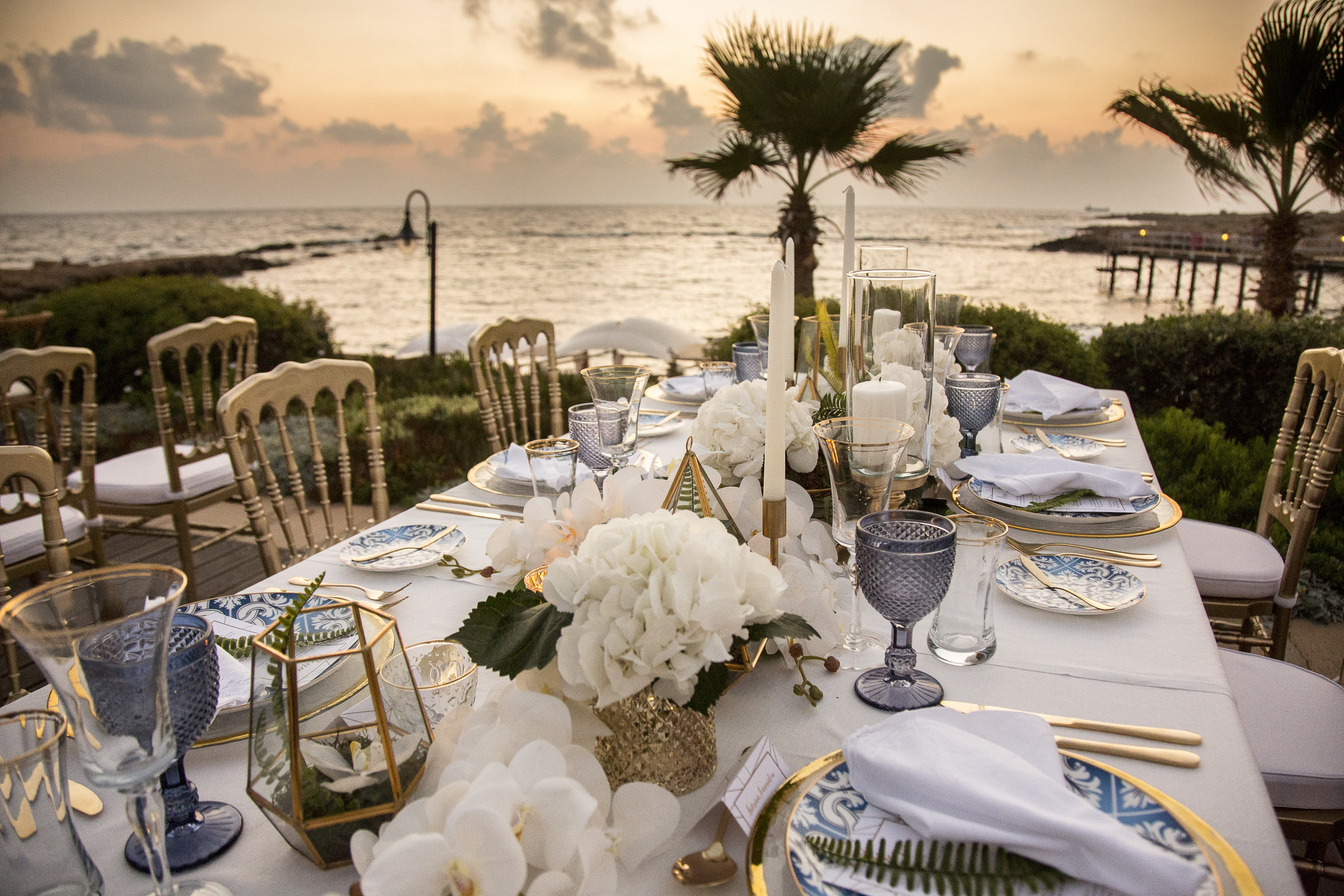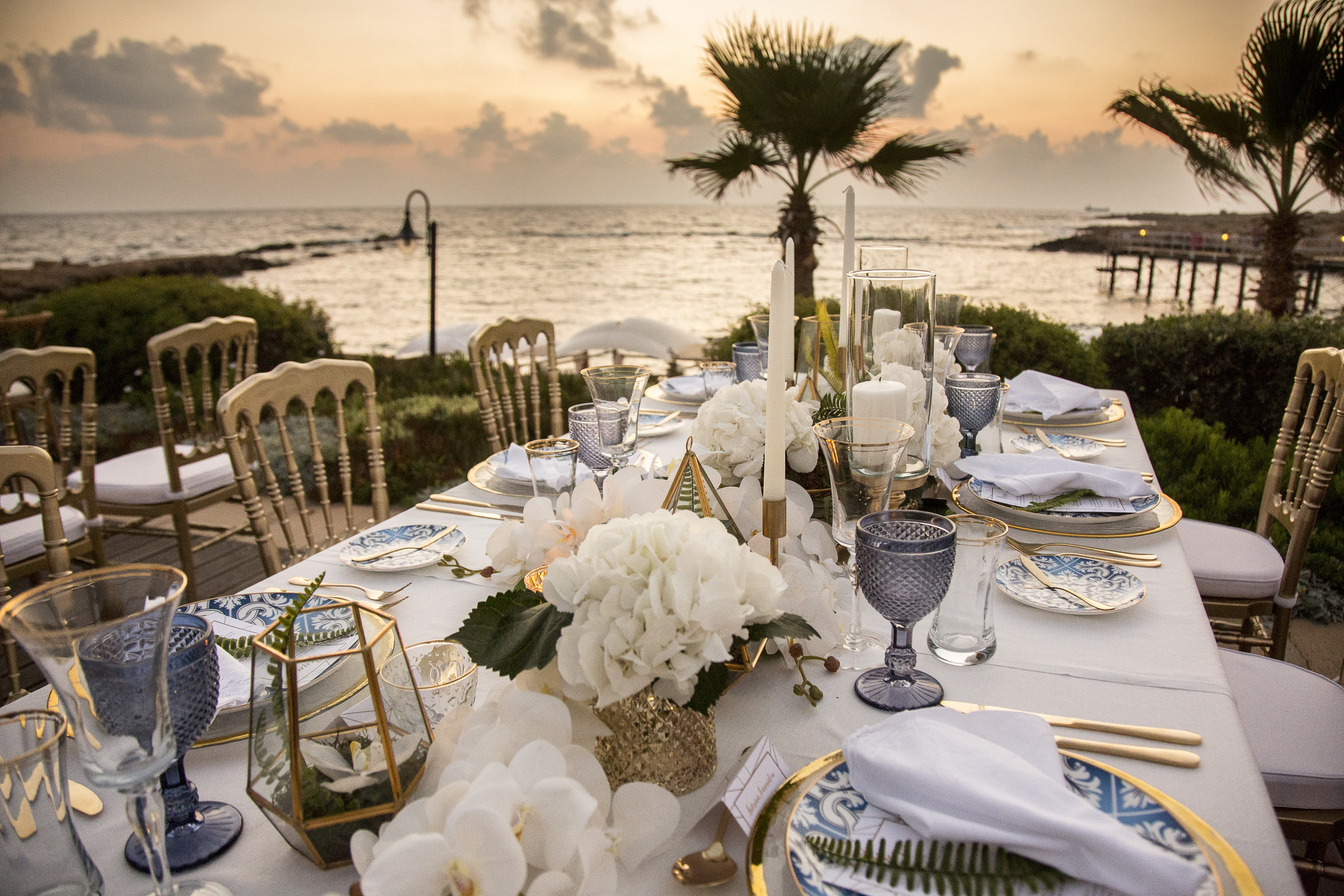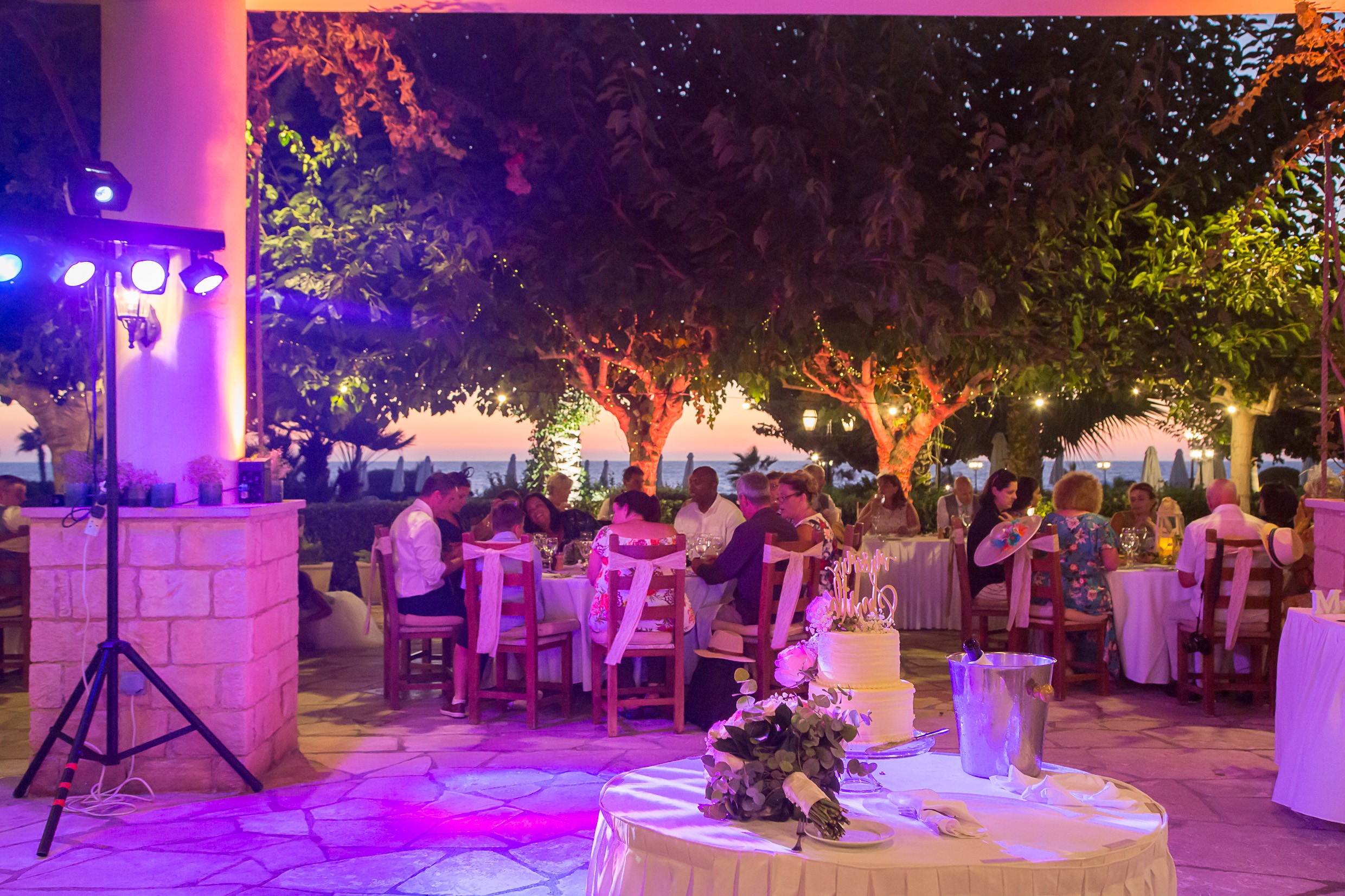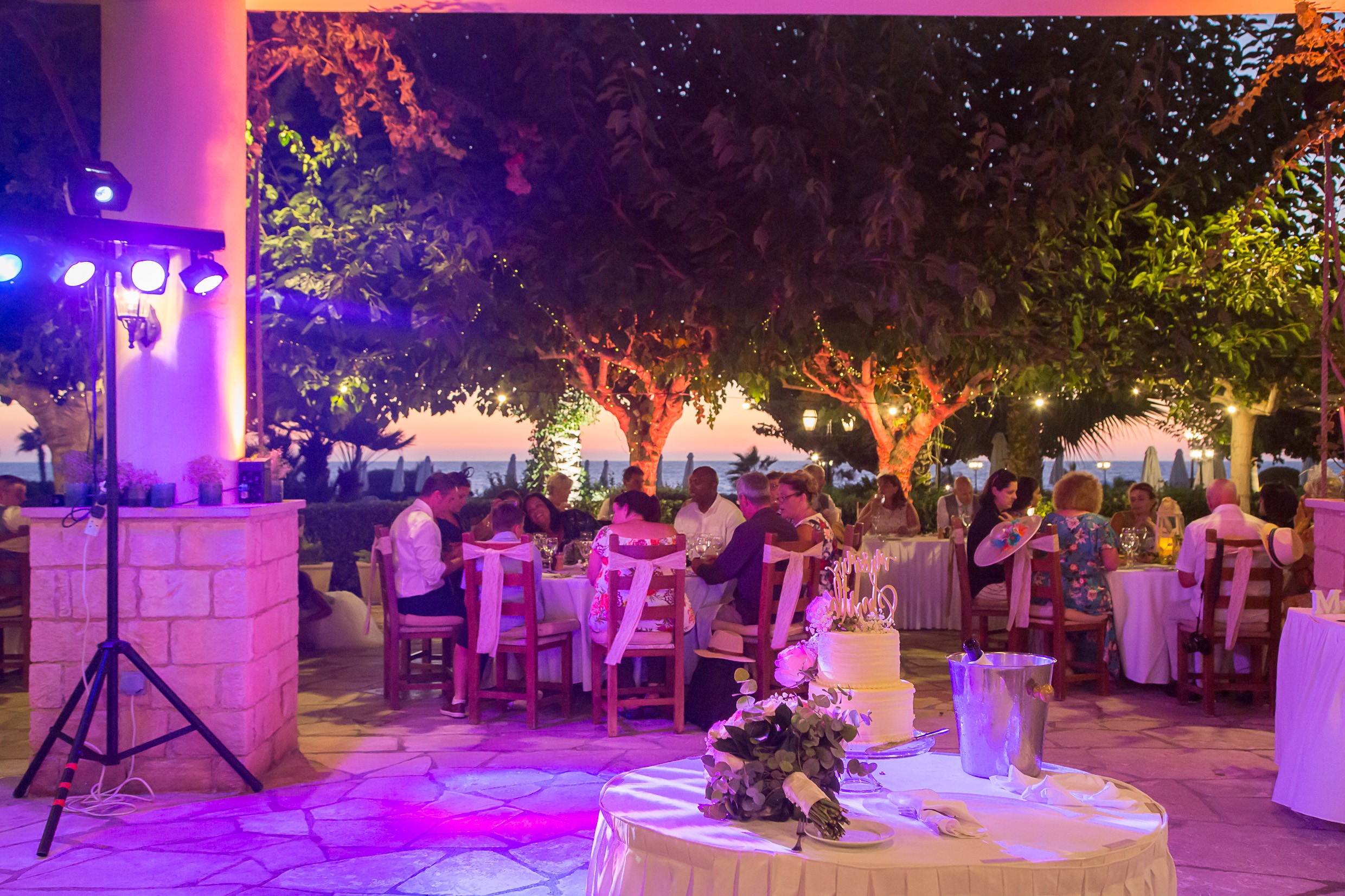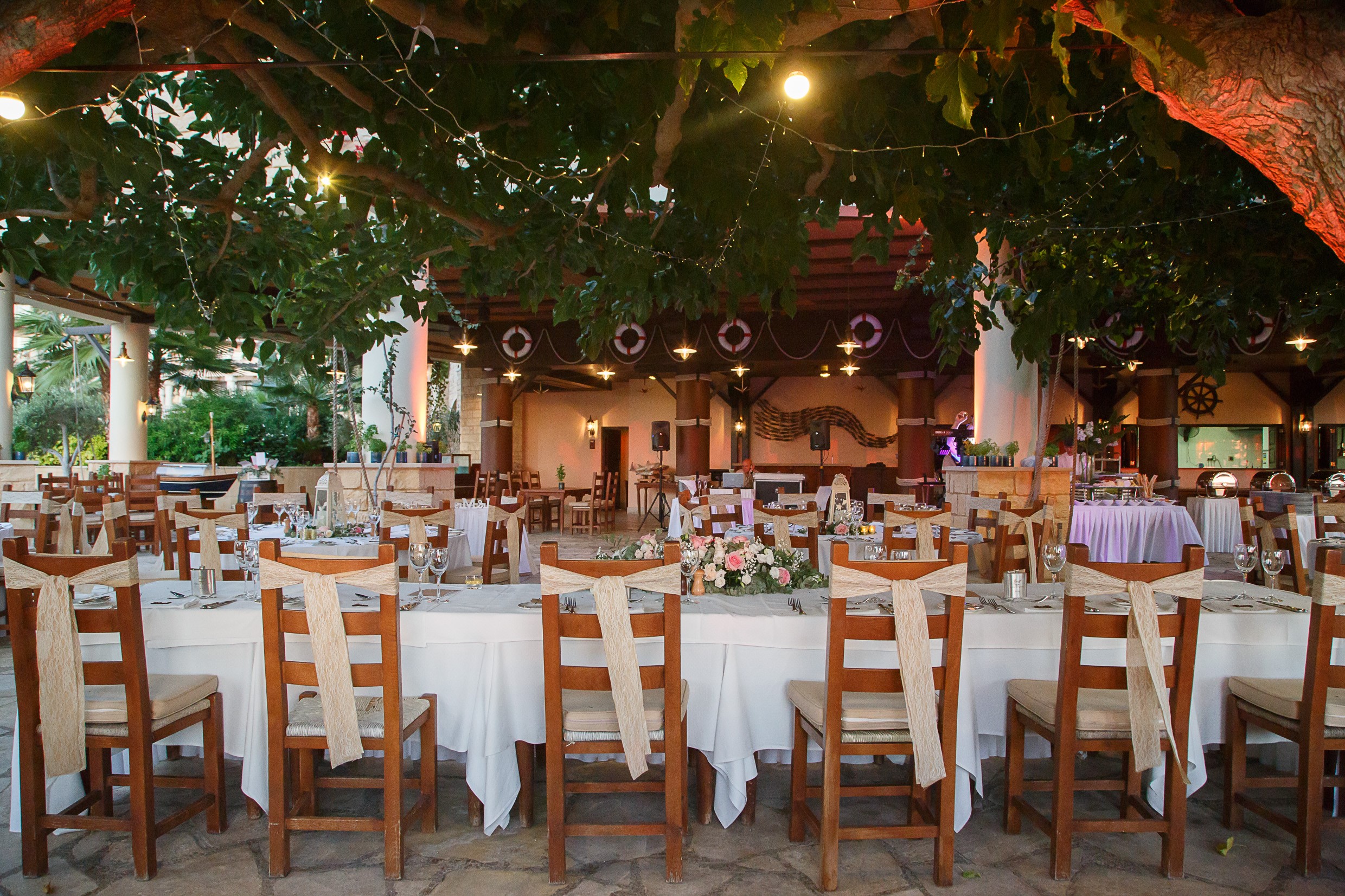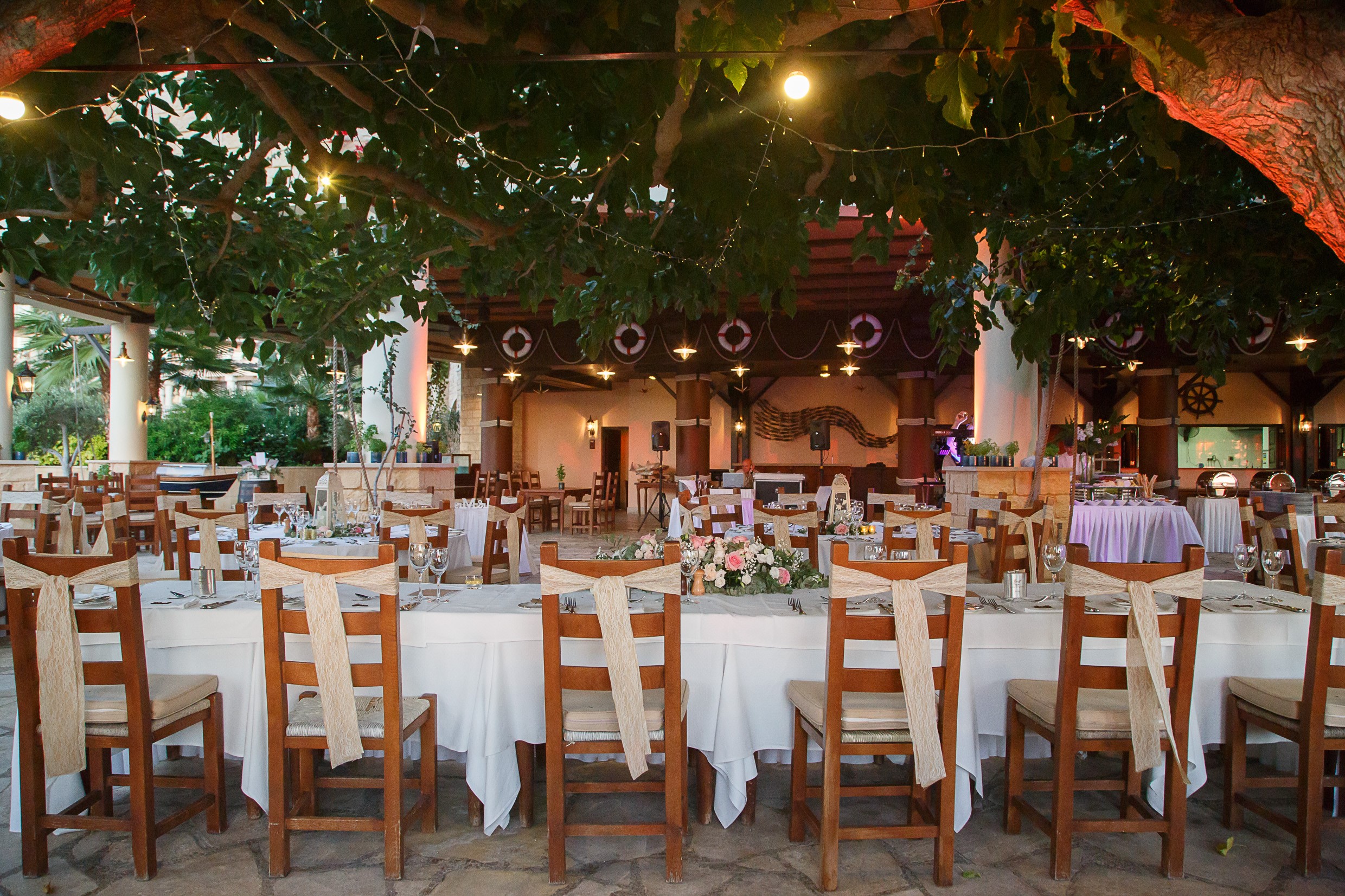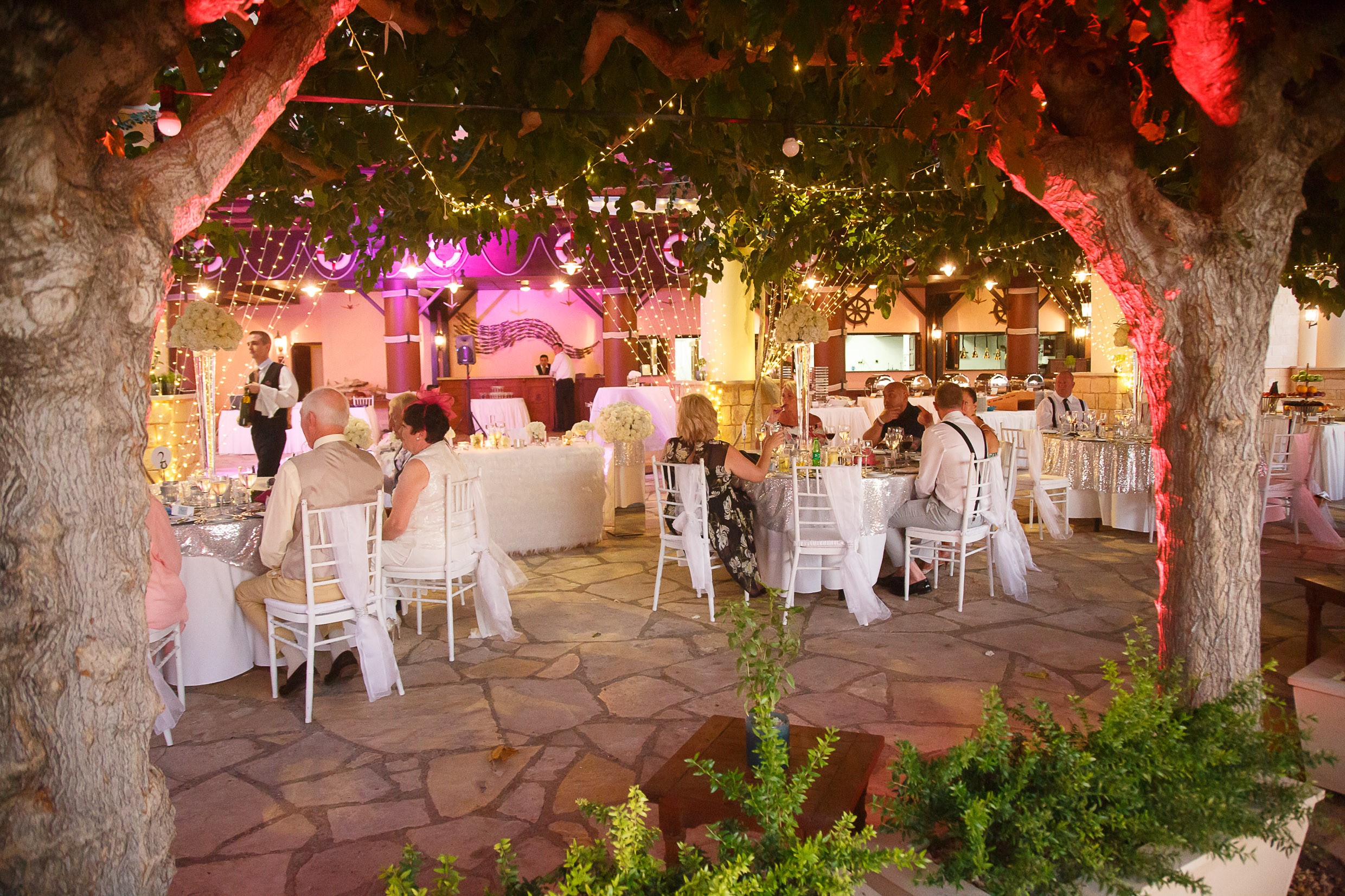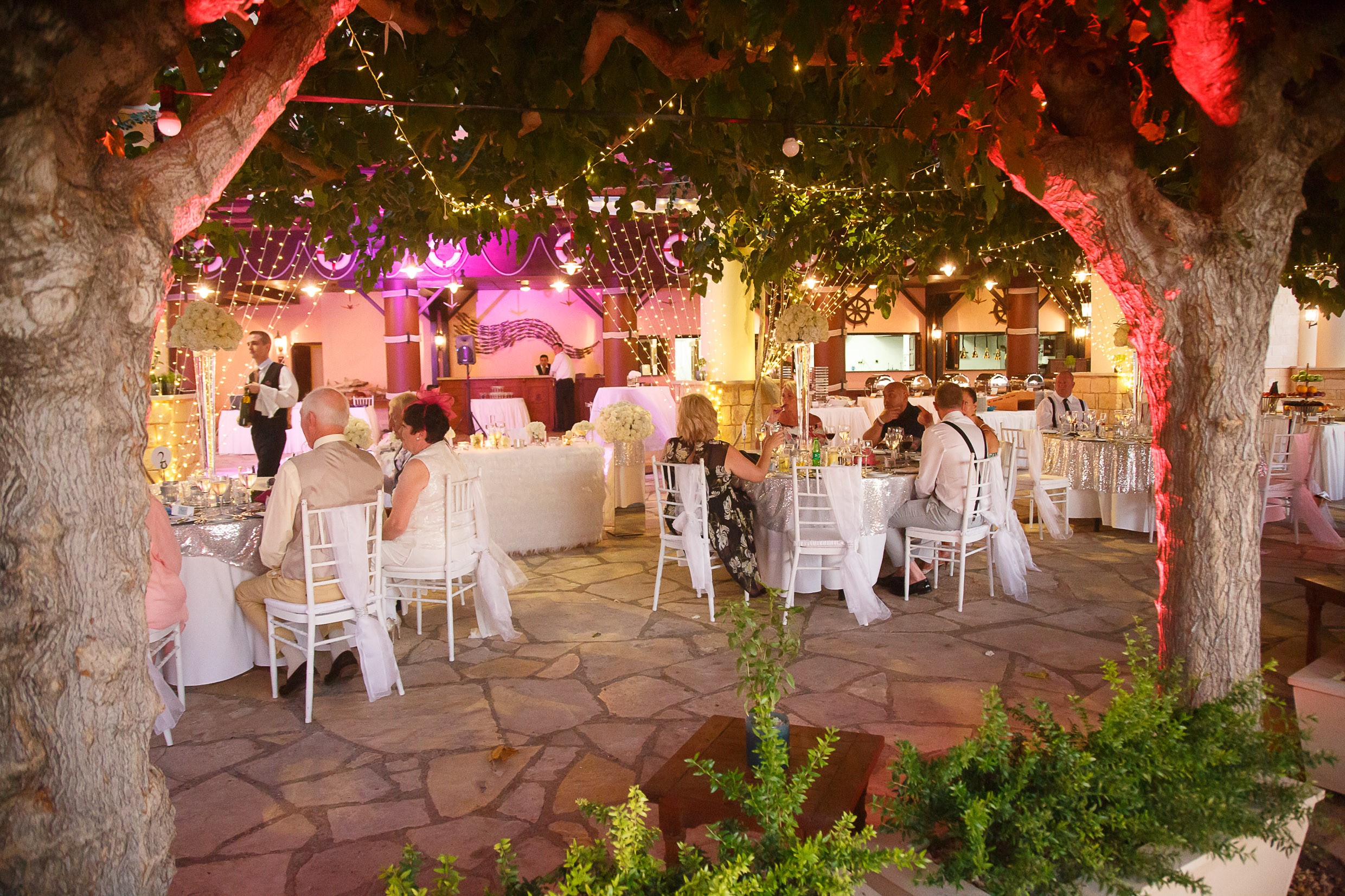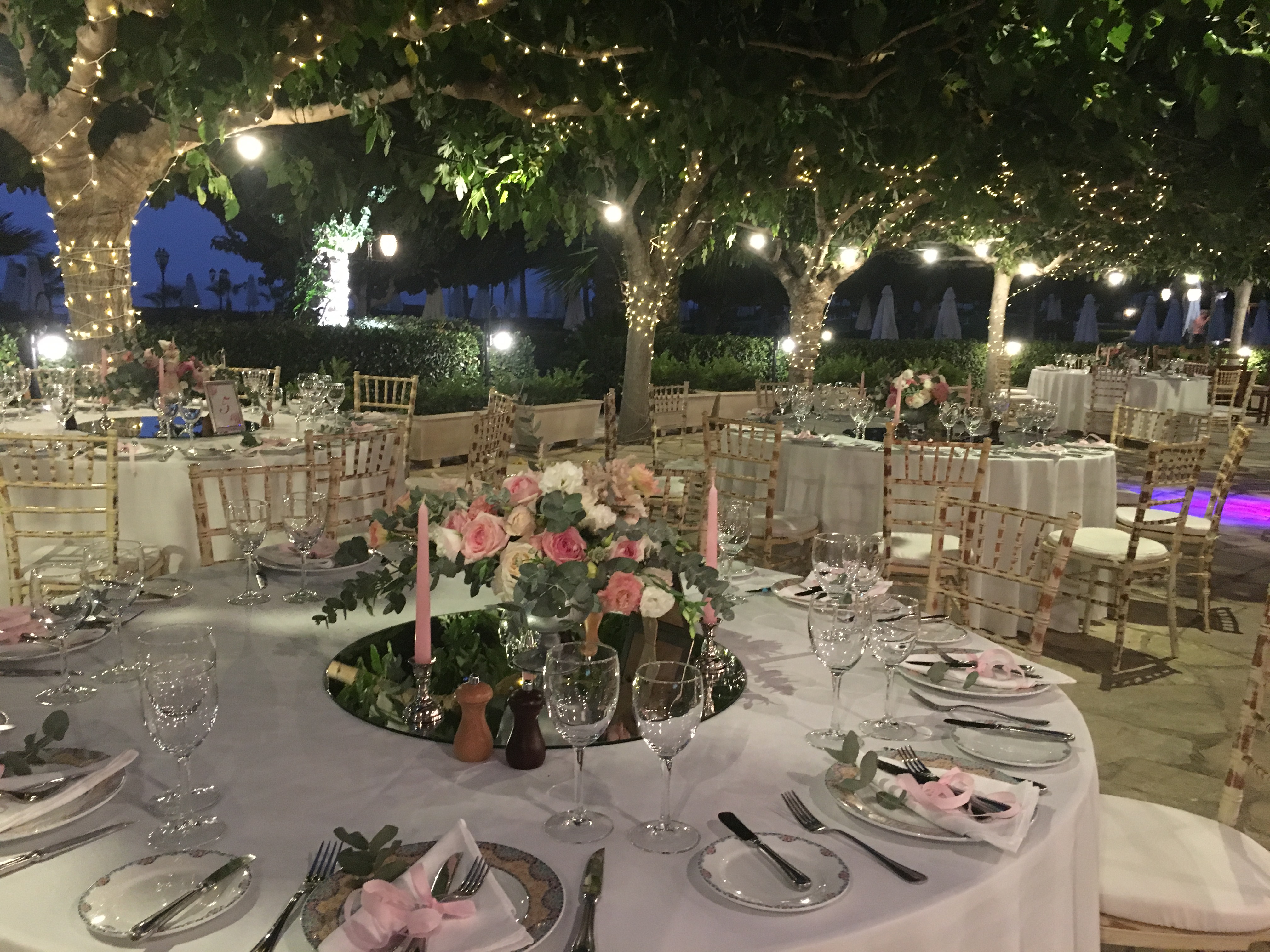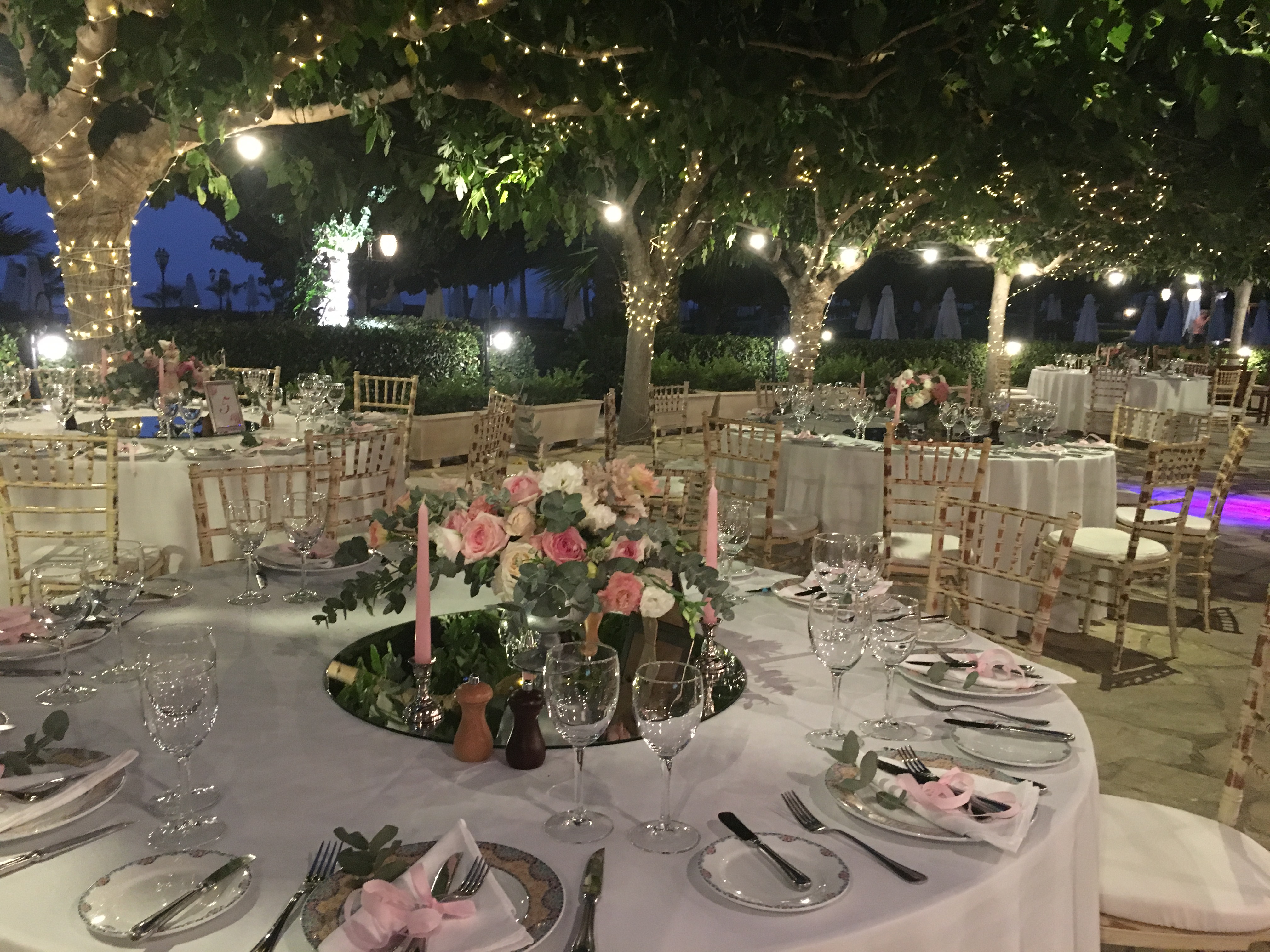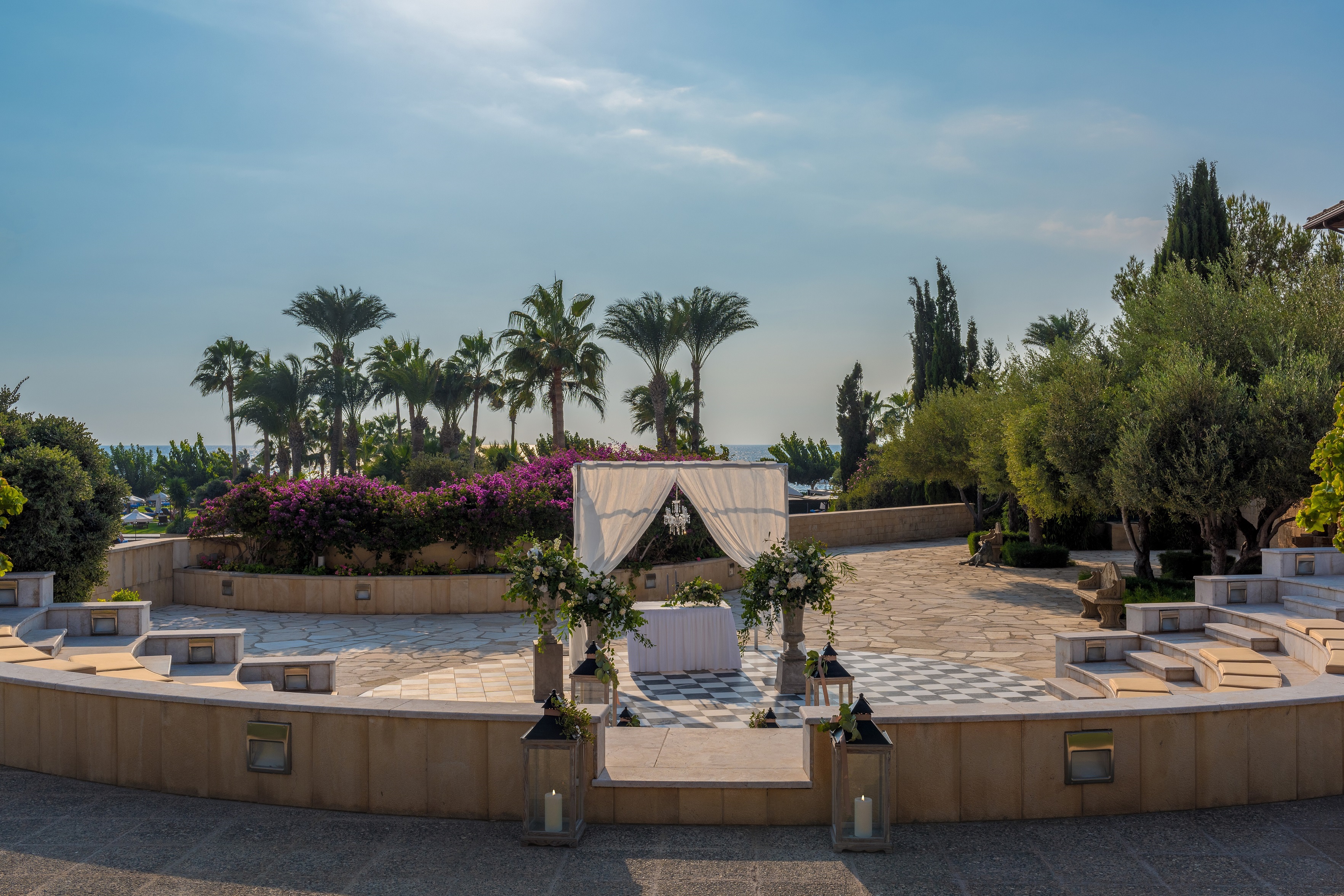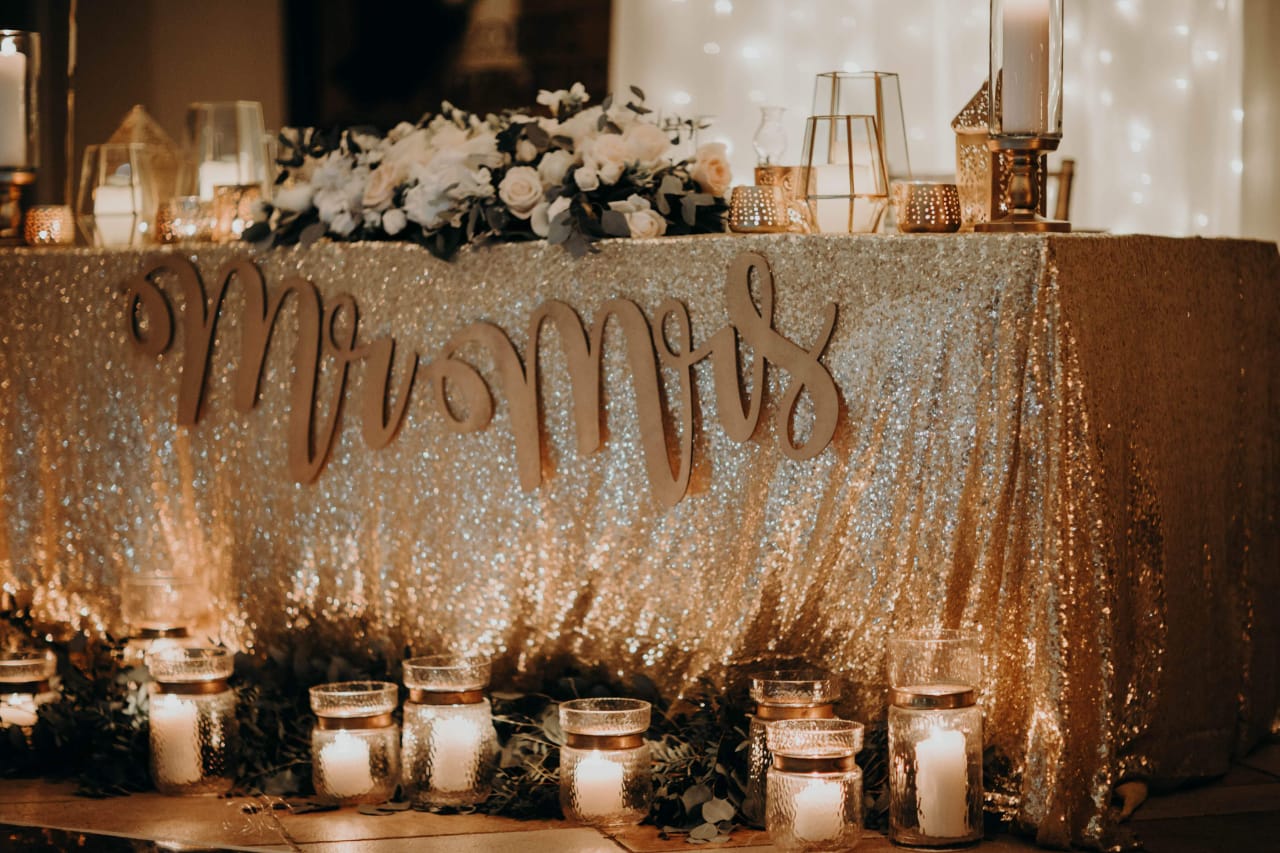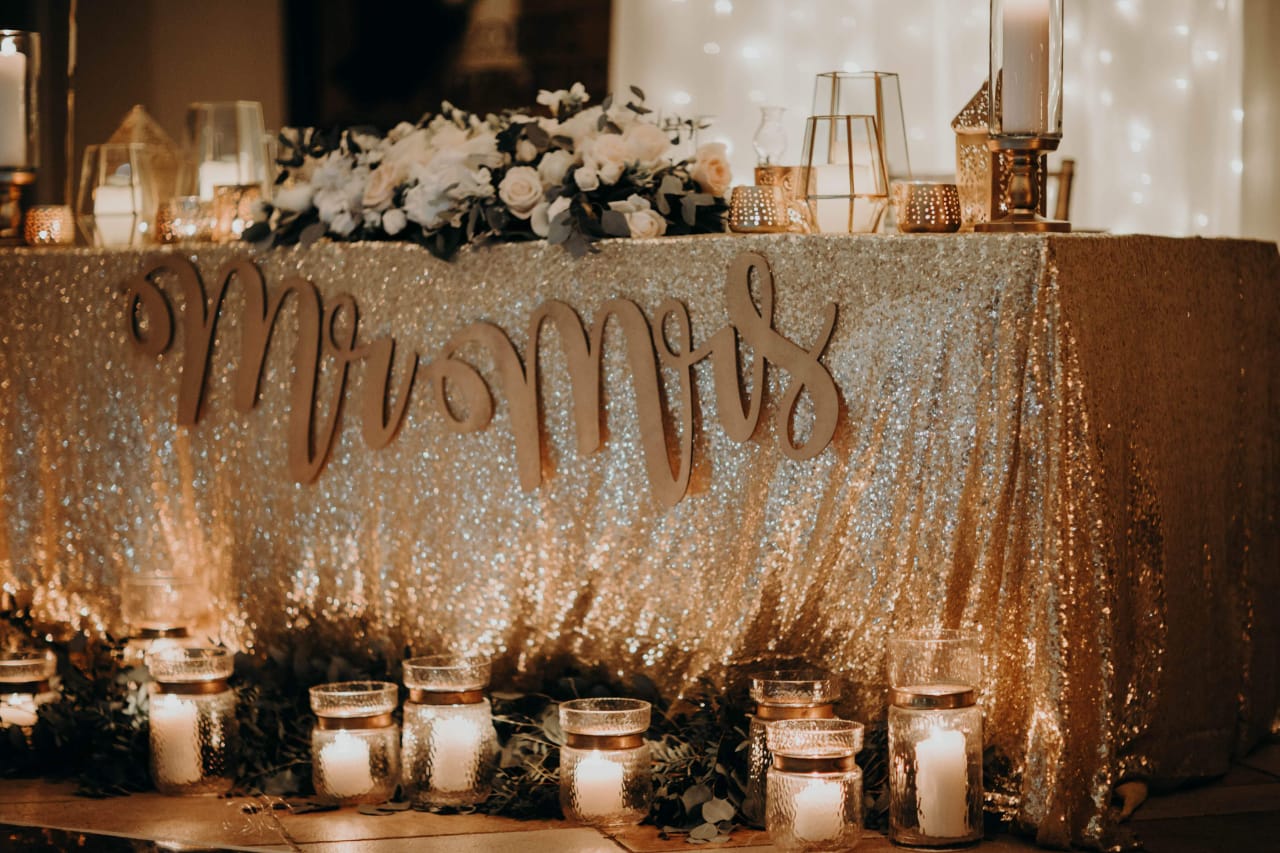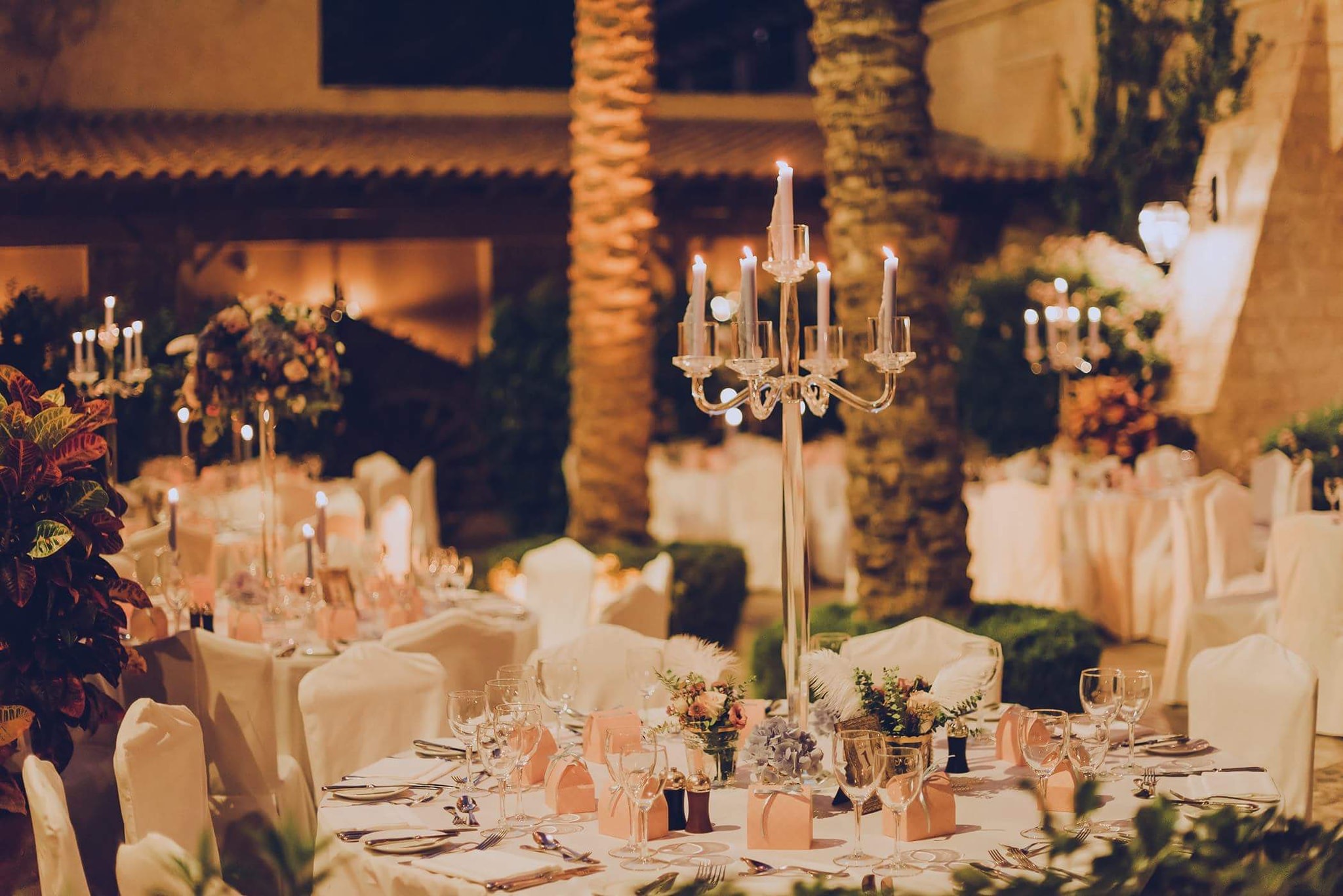 Book your Wedding Date
Facilities:

24h Room Service

Babysitting services

Bathrobe & Slippers

Beach bar

Beachfront

Beauty services

Body treatments

Car rental

Chapel/shrine

Children's playground

Coffee/tea facilities

Concierge

Entertainment

Facilities for disabled guests

Fitness centre

Free parking

Free WiFi

Garden

Hairdressing salon

Hot tub/jacuzzi

Indoor hot tub/jacuzzi

Indoor swimming pool

In-room safe

Kids' club

Massage

Mini Bar

Mini Market on site

Outdoor hot tub/jacuzzi

Outdoor swimming pool

Pool bar

Private beach area

Restaurant (à la carte)

Restaurant (buffet)

Room Service

Sauna

Scuba diving

Shops (on site)

Shuttle/taxi service (surcharge)

Snack bar

Spa and wellness centre

Spa lounge/relaxation area

Steam bath

Tennis court

Turn down service

Yoga classes
The Elysium is a five star deluxe hotel with a world class Spa which offers an entirely unique approach to planning your wedding in the sun.
Boasting the advantages of a Mediterranean island like Cyprus, the Elysium is a perfect destination for all seasons. With our private beach, unparalleled views and array of amenities, it is ideal for both a couple's romantic getaway, and especially as a desirable venue for Cyprus weddings and honeymoons.
Situated next to the ancient Tombs of the Kings, the Elysium is 'A SANCTUARY FOR THE BODY AND SOUL'. The hotel offers a harmonious blend of luxury, tranquility and seclusion; colonnades, mosaics, waterfalls and pools form an elegance echoed by a discreet and gracious welcome. Journey through time and discover hidden delights and timeless treasures...
A wedding at the Elysium 5 star hotel is the ultimate event; it is the beginning of a new life together with your partner and our tailor made approach makes this venue the perfect location for getting married in style on the island of love - Cyprus. Here we take pride in creating events as individual and unique as you both are. Whatever the size - small and intimate or a grand celebration on a large scale - our team of dedicated professionals will make sure that this special day unfolds flawlessly... Take a look and see just what we mean https://youtu.be/NYxnqoH4tWs
* Once we receive your booking a non-refundable deposit of €450.00 is required to secure your wedding in paradise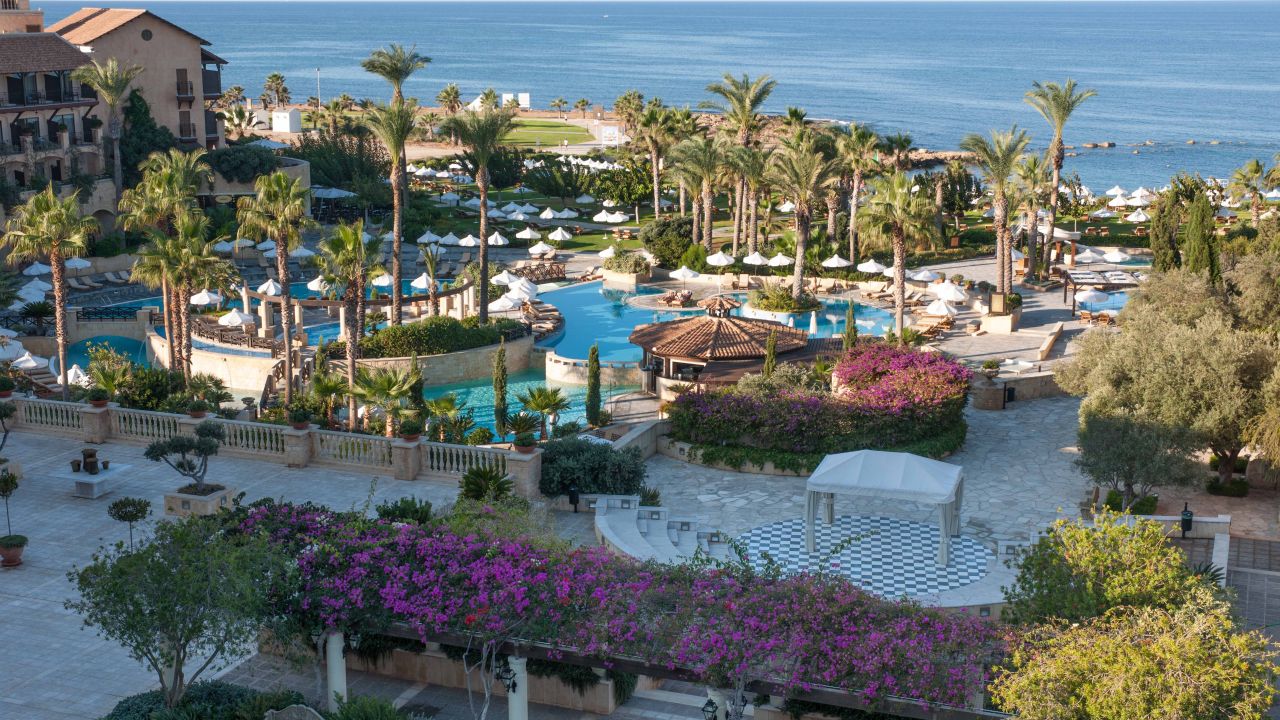 Ceremony venue

Armed with vision and vitality, our dedicated wedding specialist is on hand to ensure that your day is nothing short of perfection. Start by choosing a backdrop for your 'I Do's".
ORPHEUS AMPHITHEATRE
With views of the sea and sunset, this ancient style amphitheater can hold up to 90 persons seated outdoors. The ceremony is held under a beautiful white wedding gazebo (3x3m). A ceremonial table with white skirting and cushions for the guests to sit on are provided as well. Choose to make your entrance down a white or red carpet laid on the central steps, framed with lanterns.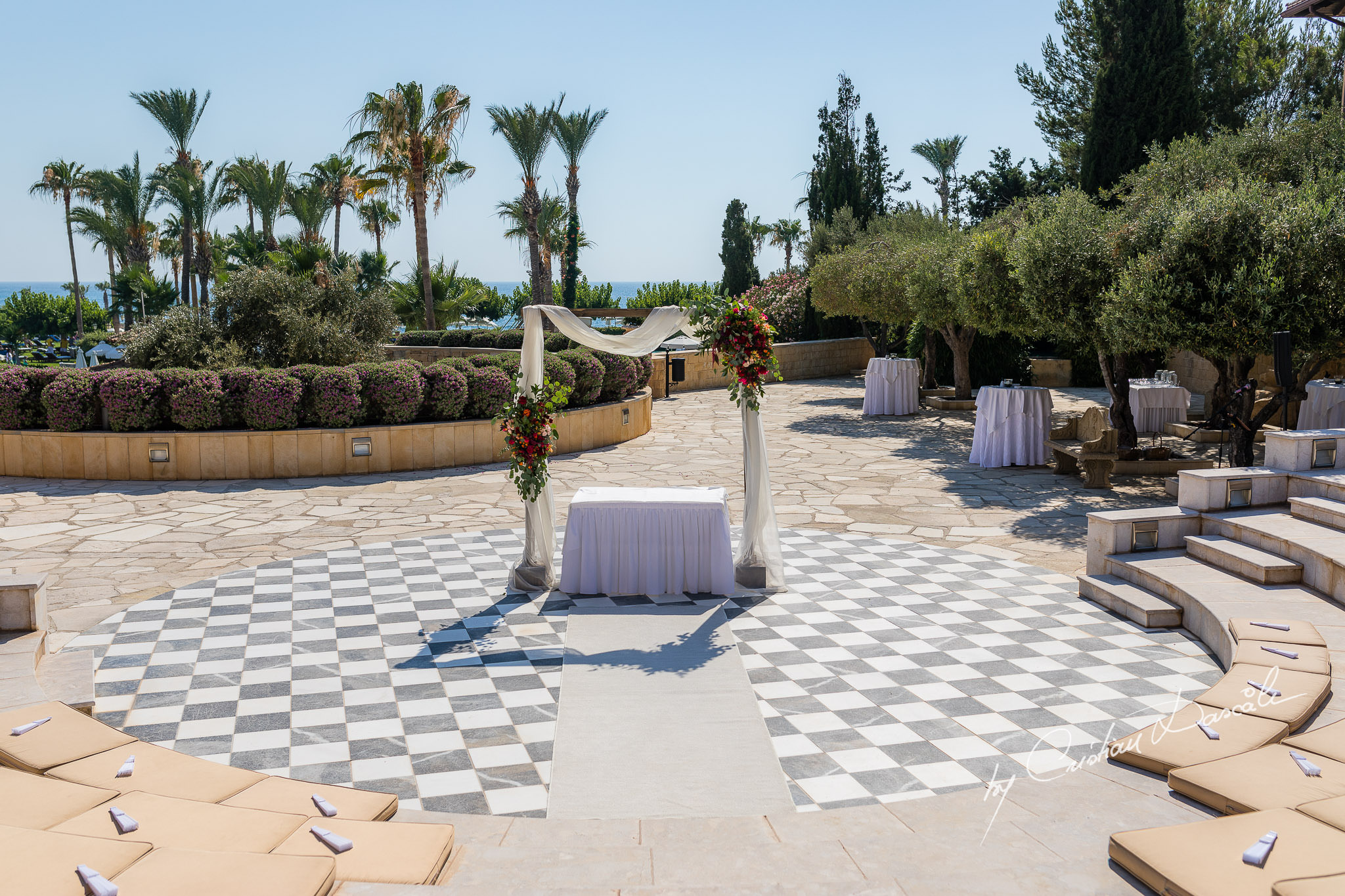 LIFE GIVING SOURCE CHAPEL
Our very own Chapel situated at the front of the hotel can comfortably hold 30 guests seated inside for a religious service or alternatively say your vows as the sun sets with the quaint and traditional stone chapel as the perfect backdrop with your guests seated outside. Make your grand entrance to the alter with a white or a red carpet. The ceremony can be held under a beautiful white wedding gazebo if you chose to be outside (3x3m). A ceremonial table with white skirting and dressed chairs for the guests are provided as well.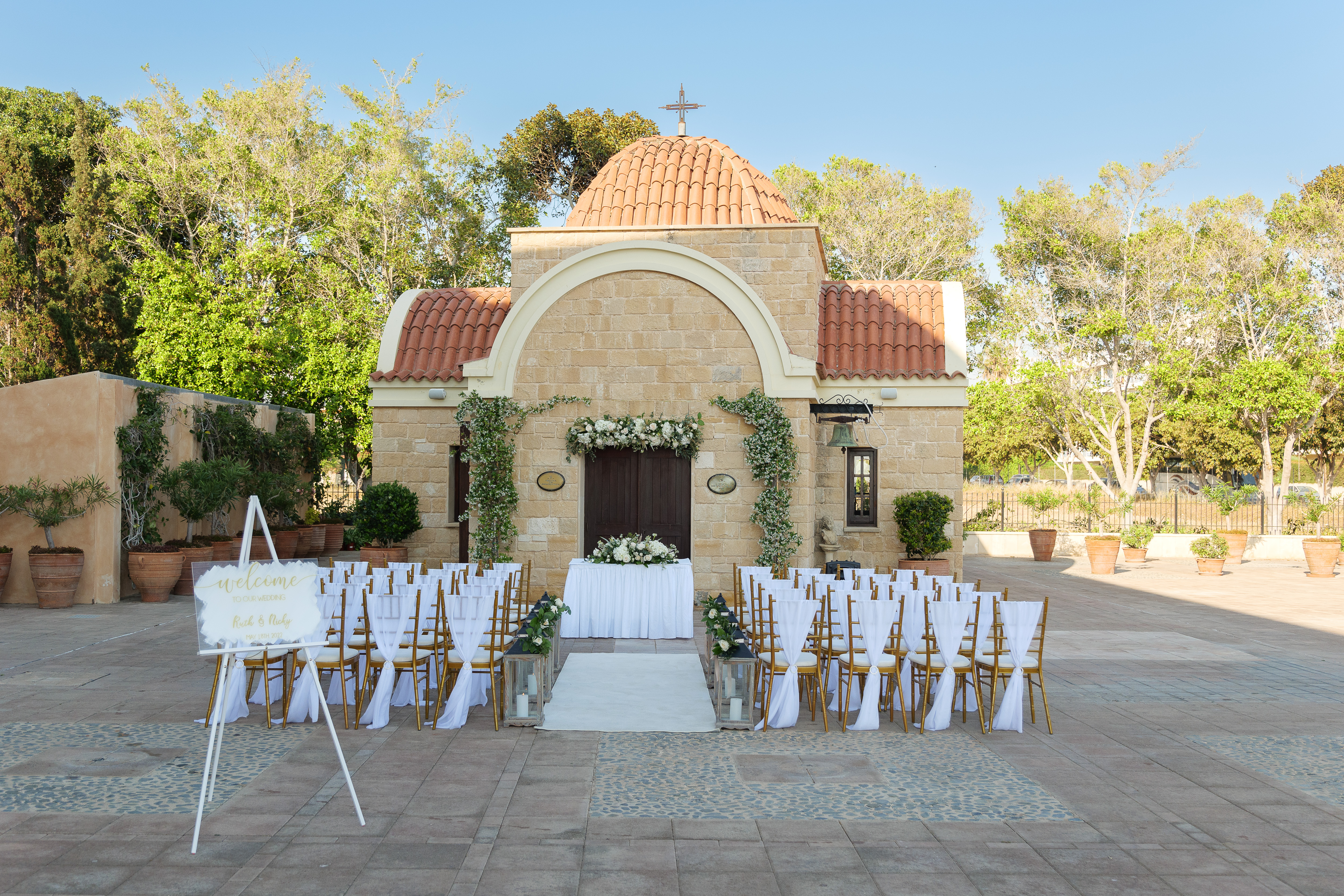 SUNSET PIER
What could be more romantic than saying I Do looking out in to the sunset with the waves gently lapping below? Our sunset pier offers dramatic beach side romance with luxurious simplicity. The wooden deck, white gazebo and blue sky give you the perfect Cypriot surroundings without any effort or we can create an idyllic ceremony venue adorned with tropical flowers for your very own slice of paradise. Intimacy is key here with up to 20 of your nearest and dearest gathered round for the exchange of vows.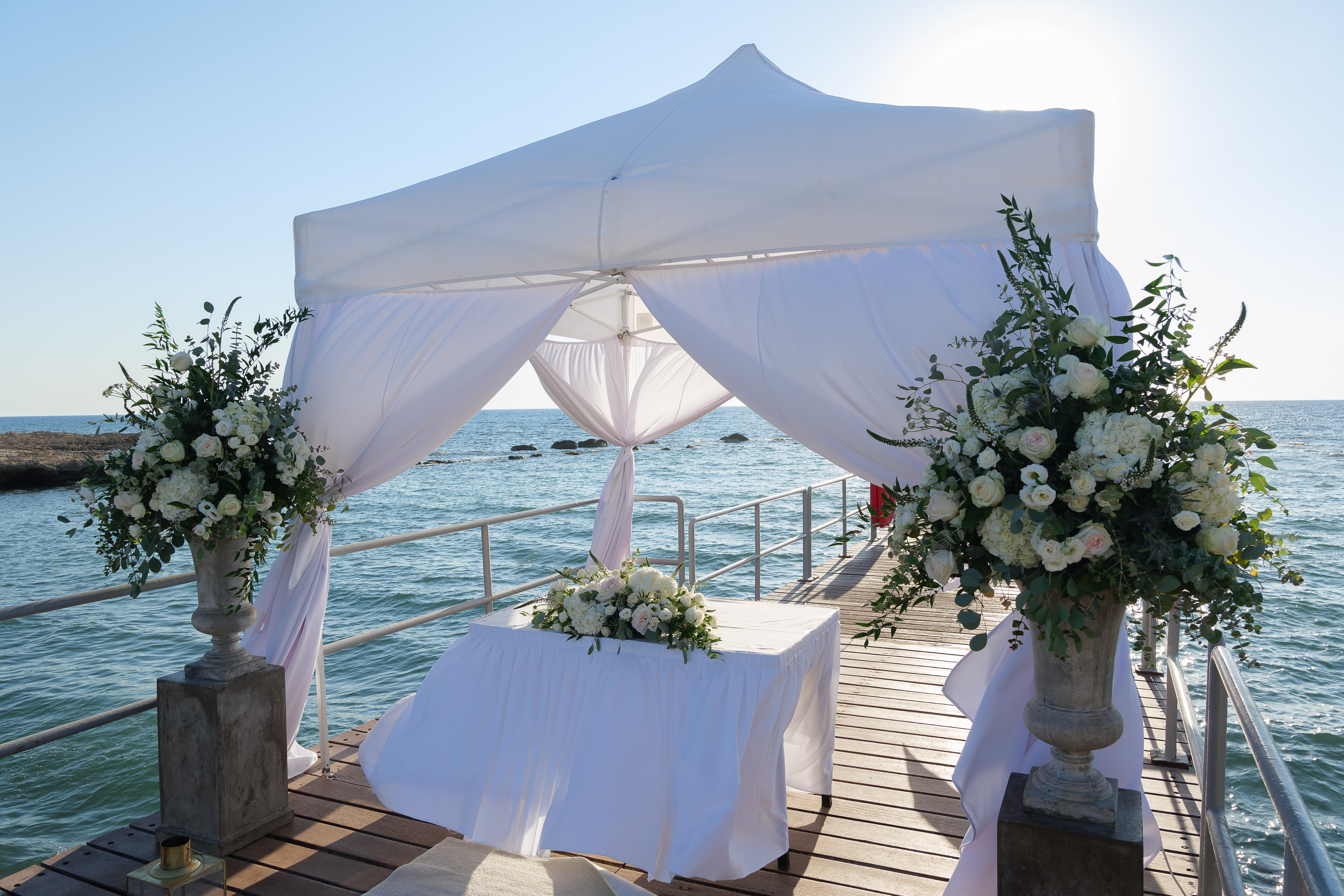 ATRIUM (In case of bad weather)
This indoor venue will ensure your ceremony is successful and memorable. Your entrance will be a grand one along our red or white carpet while vows are exchanged at our ceremonial table dressed with white skirting. Dressed chairs are provided for your guests as they look on.
Banqueting venue

VENUES FOR COCKTAIL RECEPTION
LIBRARY TERRACE
Enjoy the lovely sunset view from this outdoor venue. Available throughout the day you and your guests can savour your special day with the sounds of the waves and reflections of the palm trees. A saxophone or some background music finishes off the sublime atmosphere. This large venue can hold up to 350 persons and it also makes the perfect viewing platform for fireworks!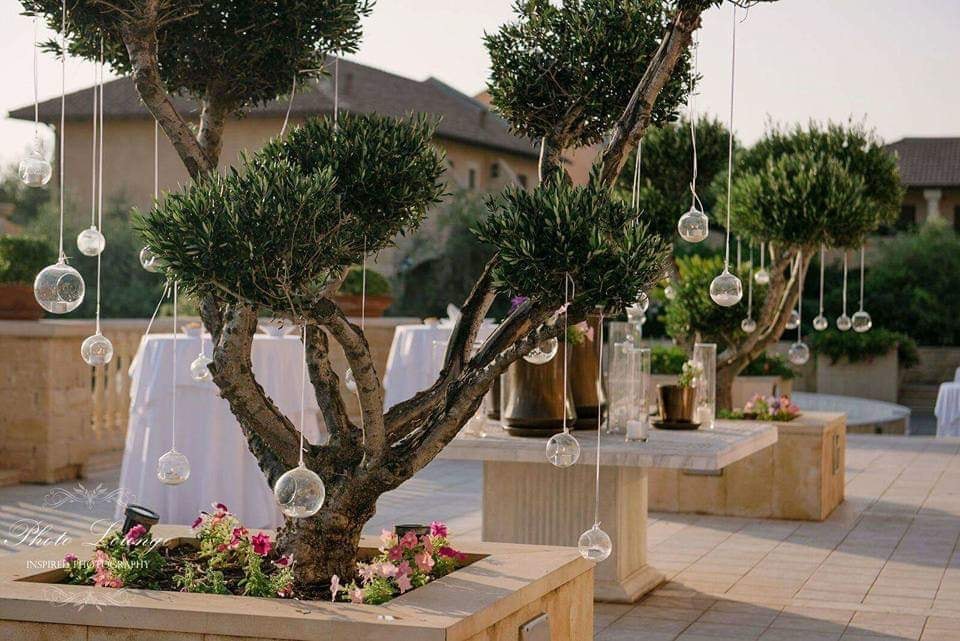 ORPHEUS AMPHITHEATRE OLIVE TREES
After you are Mr & Mrs, toast to your new beginning under the welcoming shade of our olive trees. The perfect venue for you and your guests to unwind, relax and take memorable photographs after the formality of the ceremony. Surround yourself with candles as the sun goes down before moving in to dinner... Romance comes alive under the silver leaves in this location! Music is permitted and is the ultimate accompaniment to your canapes and refreshments here.
ATRIUM
The atrium is an indoor venue with its floor mosaics, urns, buttresses and timber roof to the east. It can hold private events up to 150 persons. This venue is available throughout the day until 23:00hrs. Music permitted until 23:00hrs.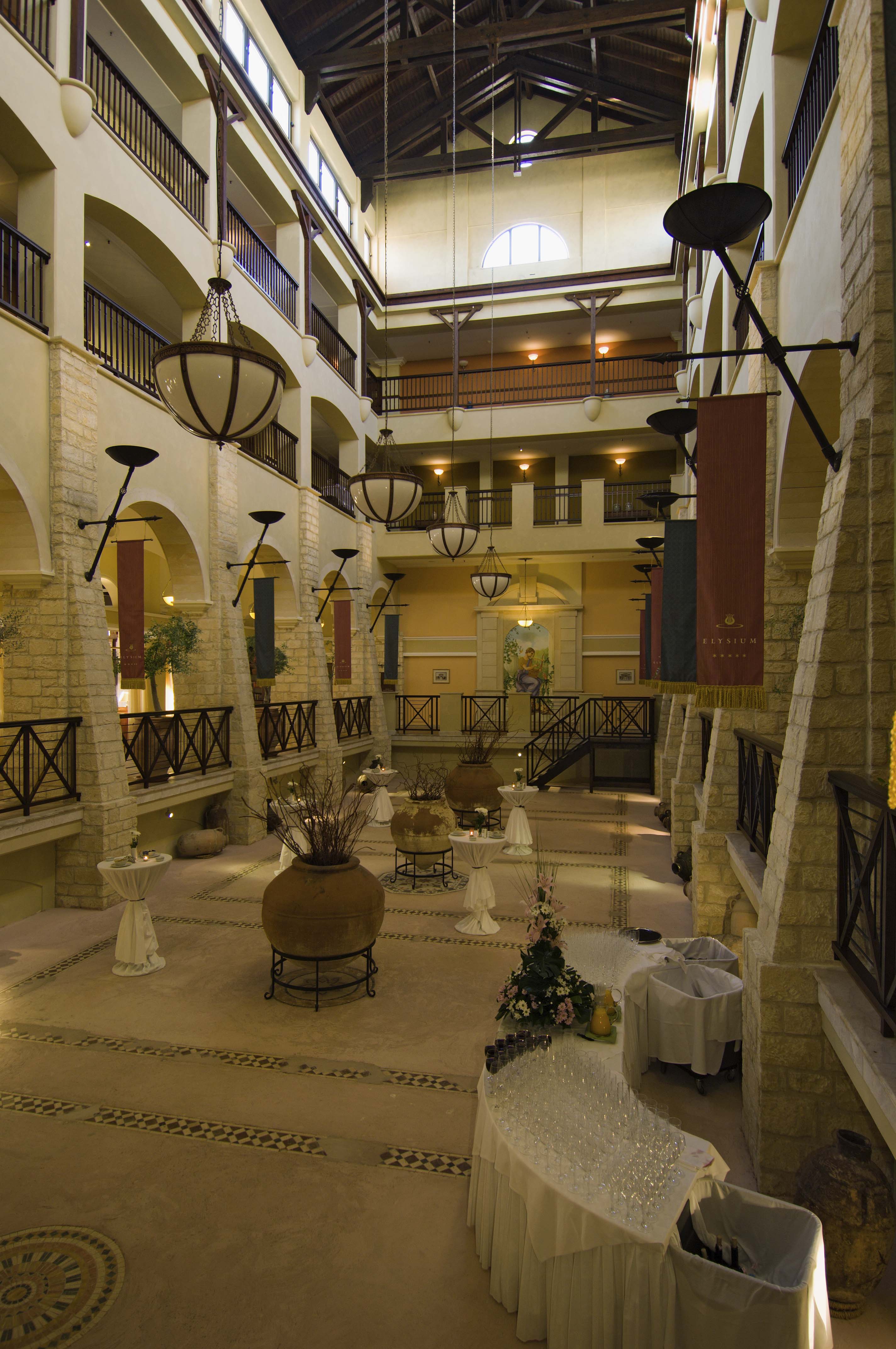 VENUES FOR DINNER RECEPTION
MESSINA BRASSERIE
The beauty of this room is the sense of intimacy it delivers with the interior design featuring classical wall arches inset with antique gold mirrors, there is also a panelled effect roof and marble flooring. Just imagine the shimmering light of candles reflecting from the marble floor and mirrored walls. Available for private events up to 50 persons, it offers guests a quality space that fits those whose desire is for a smaller, but still very attractive venue. With music permitted until 01:00hrs guests can dine on their meze or set menu before partying the night away.
BASILICA FOYER
This indoor venue with its Byzantine incorporated elements is ideally suited for private events up to 60 persons. Music is permitted until 01:00hrs and will accompany your set menu or buffet. The adjoining terrace is perfect for a breath of fresh air when you need to escape the heat of the dance floor!
BASILICA BALLROOM
The Basilica Ballroom is a spacious pillar-free function hall with a private entrance. The hall's exceptional design resembles an arcade basilica with an old Byzantine tapestry motive woven into the carpet. Having a wedding abroad does not mean compromising on grandeur in this venue! It is available for private events up to 300 persons. Music is permitted until 01:00hrs and will accompany your set menu or buffet.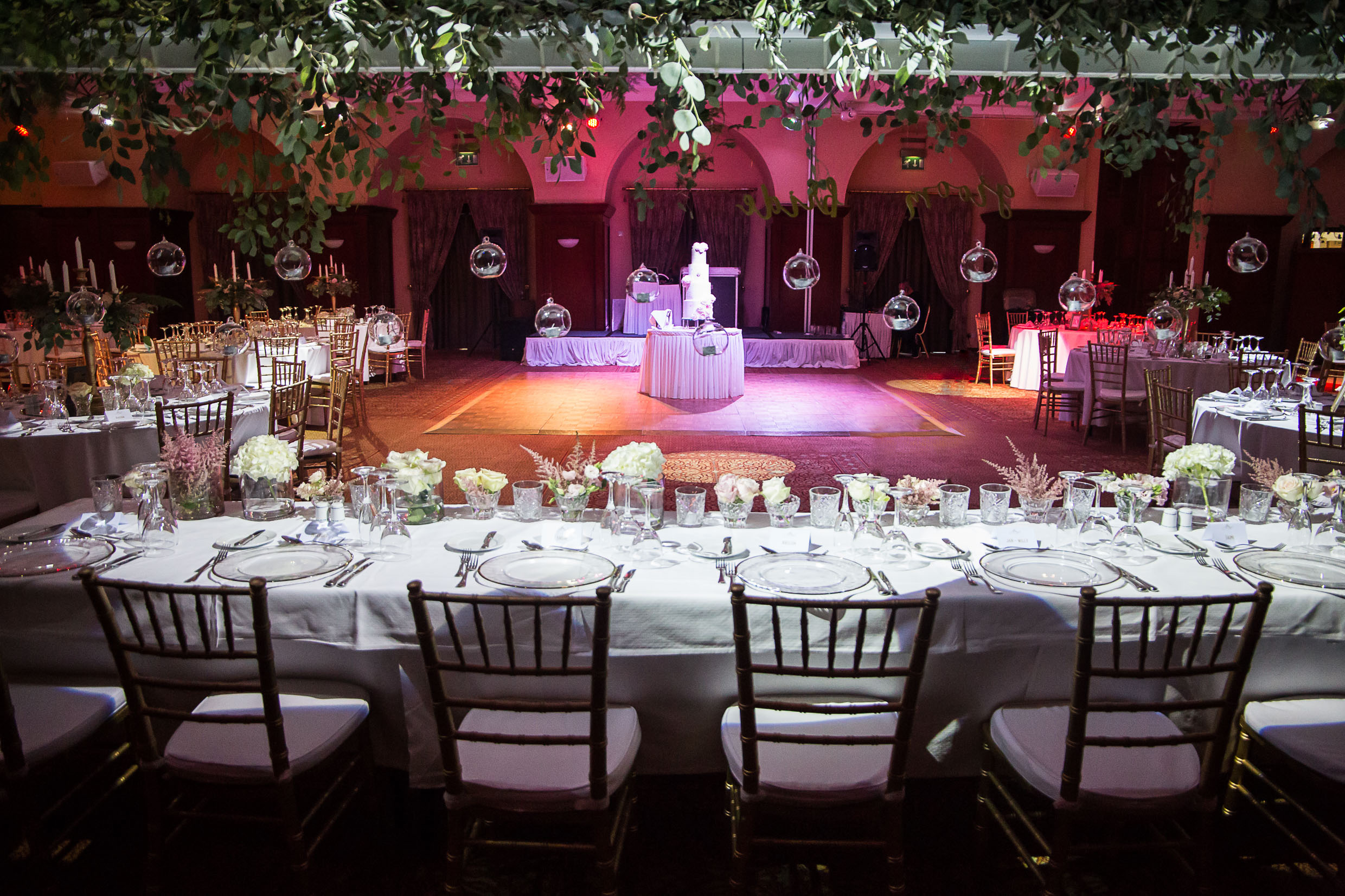 MEDITERRANEO RESTAURANT
Only a few steps from the sea, you can enjoy the open kitchen and the traditional wooden furniture that enhance this inviting restaurant's ambience. A place where traditional décor is combined with a touch of class. Our open-air restaurant is available for a minimum of 30 persons up to 120 persons. Music is permitted until 23:00hrs, with a set menu, buffet or meze available.

SUNSET PIER
Ideal for those smaller parties looking to gather round and celebrate such a memorable day in a secluded and cosy atmopshere, our pier is available as a dining venue for up to 12 guests who will be treated to impeccable service and mouthwatering dishes prepared in front of your eyes by your very own personal chef! Sip champagne as you take your seats to watch the sunset and hear the sizzle of the BBQ that awaits...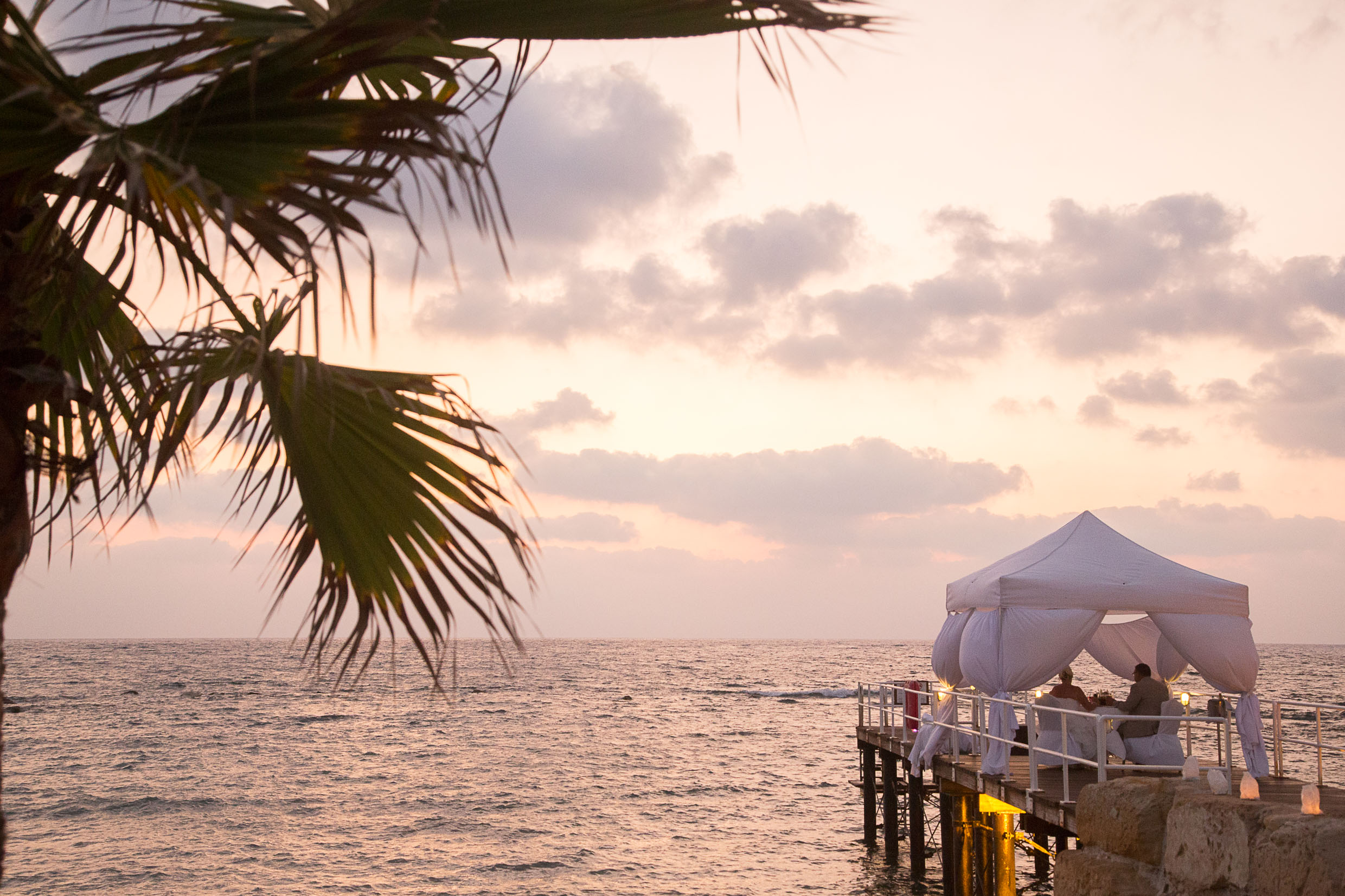 SEA FRONT VENUE
Brand new for 2019, our sea front venue brings all the style and quality you would expect from a wedding at the Elysium down to the beach. Suitable for parties from 24 to 64 people, you can now dine under the stars and dance with the sand between your toes. Our specially created packages for this venue ensure that no detail is missed, from the exquisite food to the romantic decor. Our DJ can create the perfect atmosphere for your celebrations until 00:00.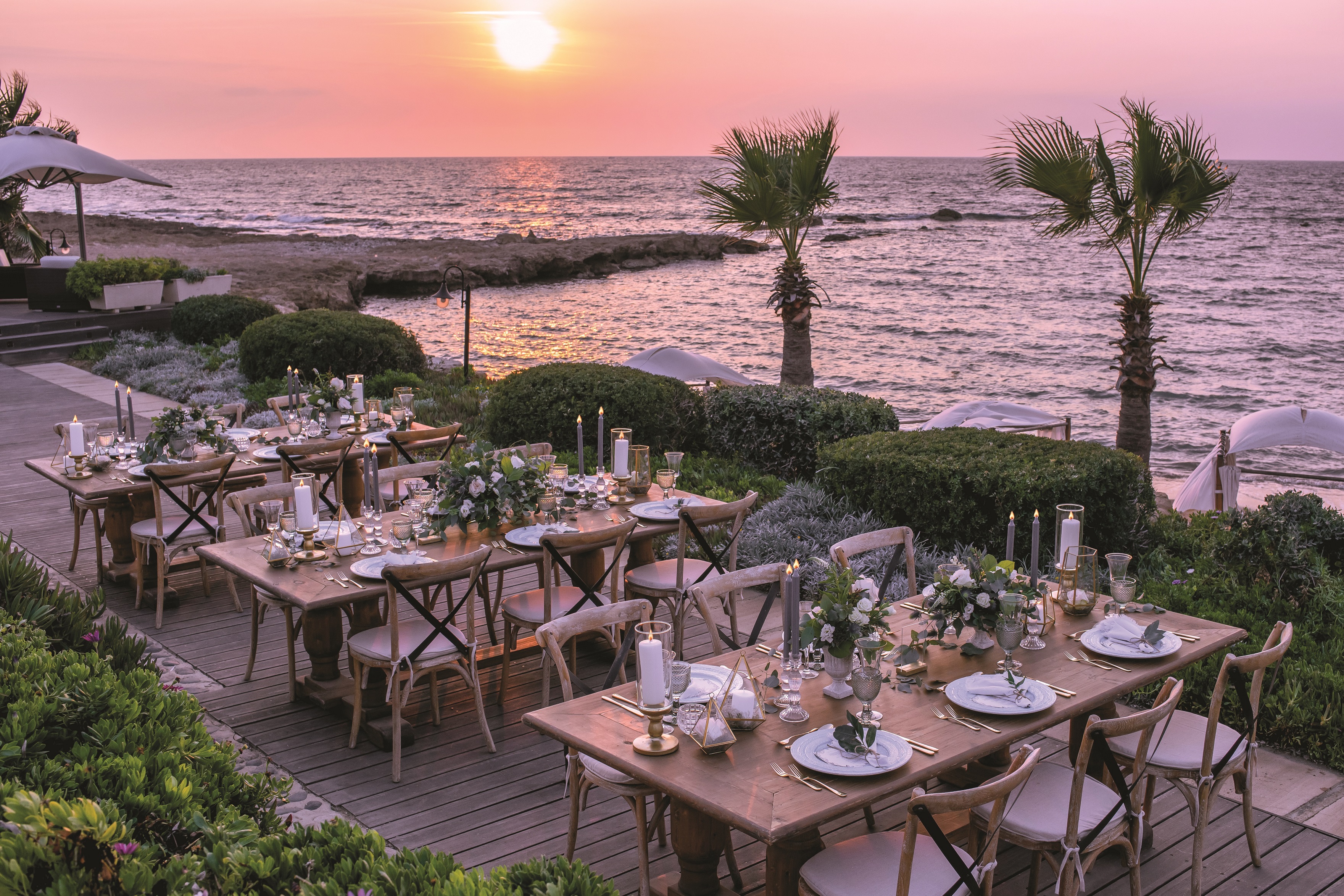 How are venue fees settled when booking via BookYourWeddingDay.com?

If your travel agent makes the booking, the venue fee may be included in your package.
If you book online yourself, contact the hotel/venue as soon as you receive your booking confirmation to settle the required venue fee.