St. Nicholas Chapel Amorgos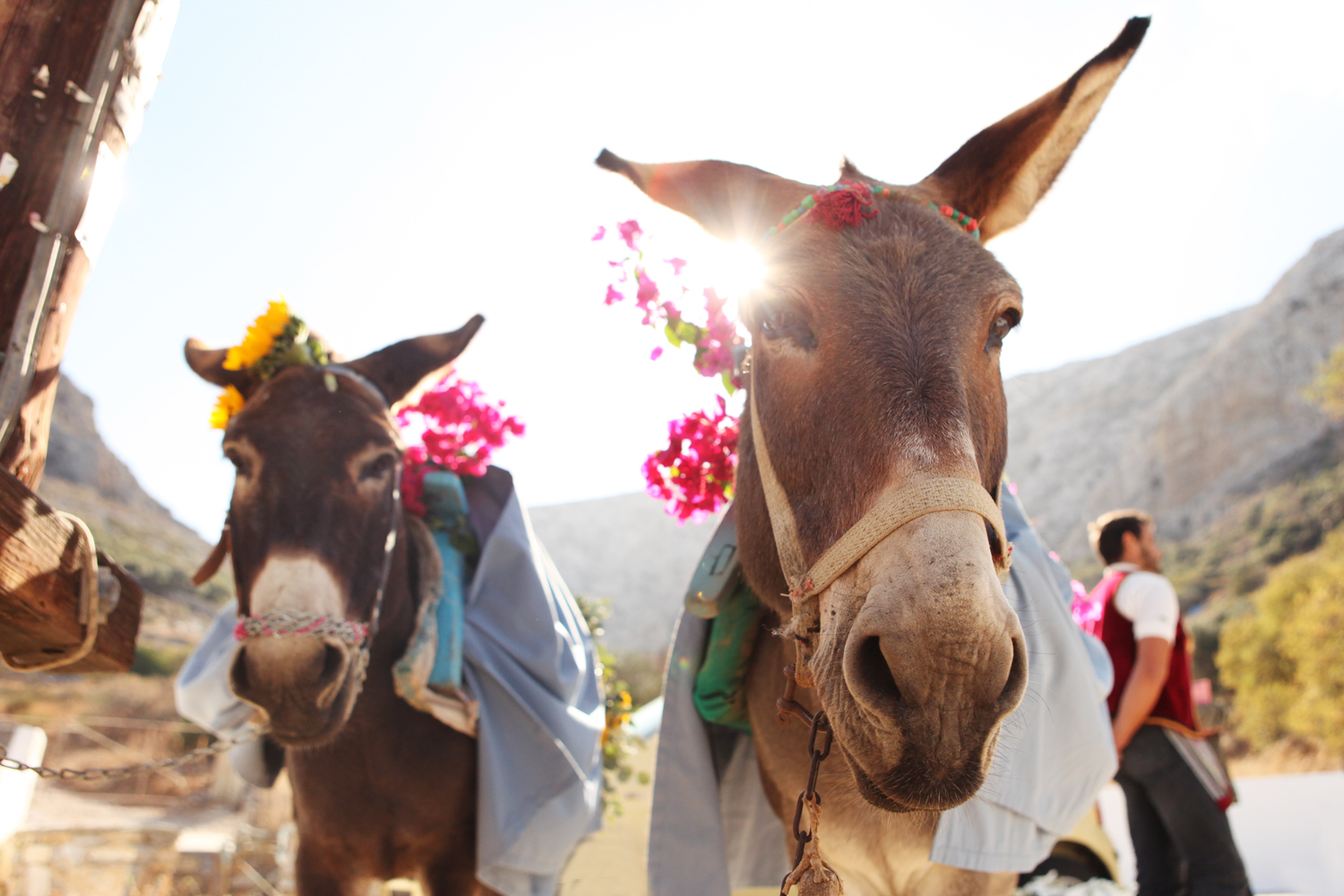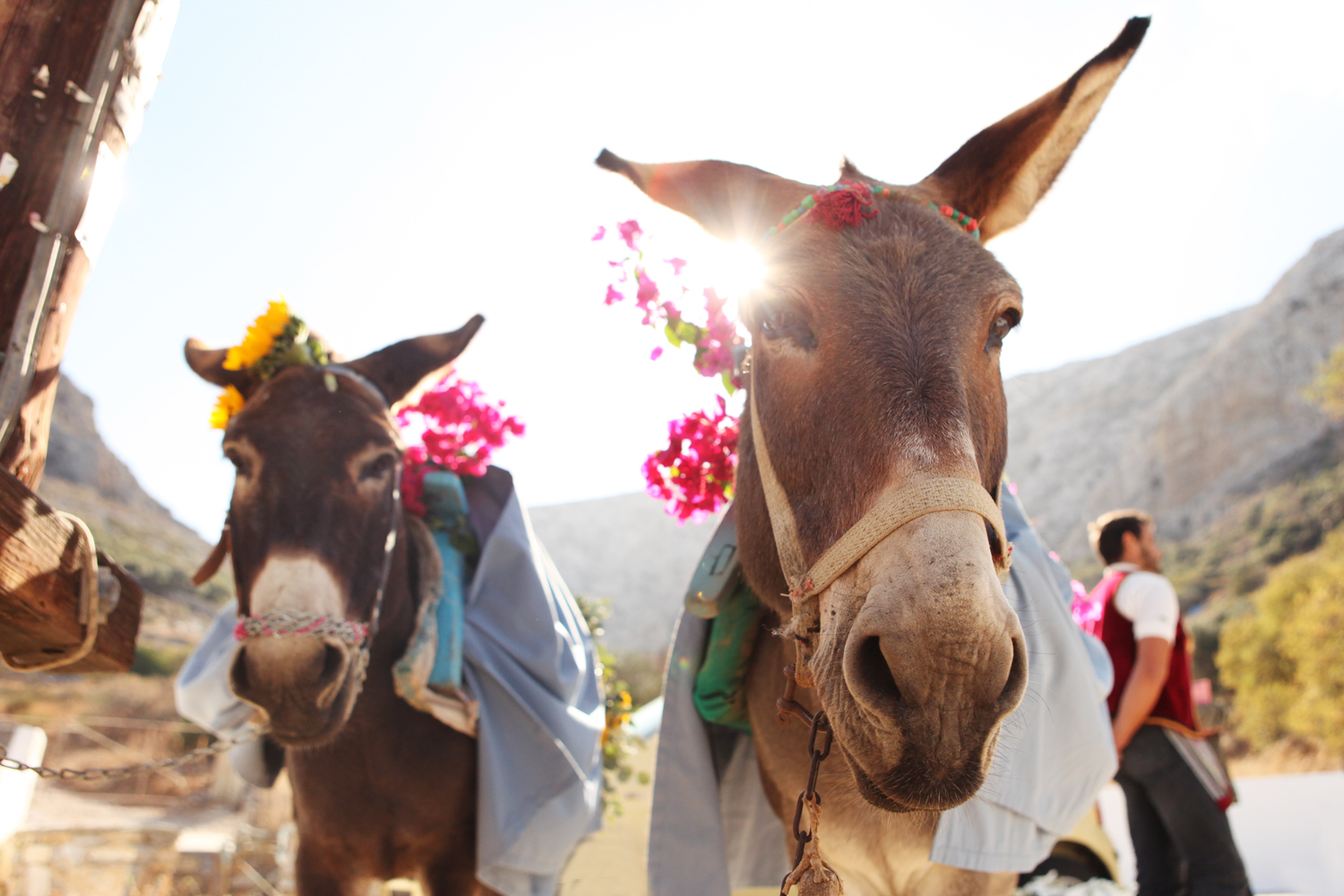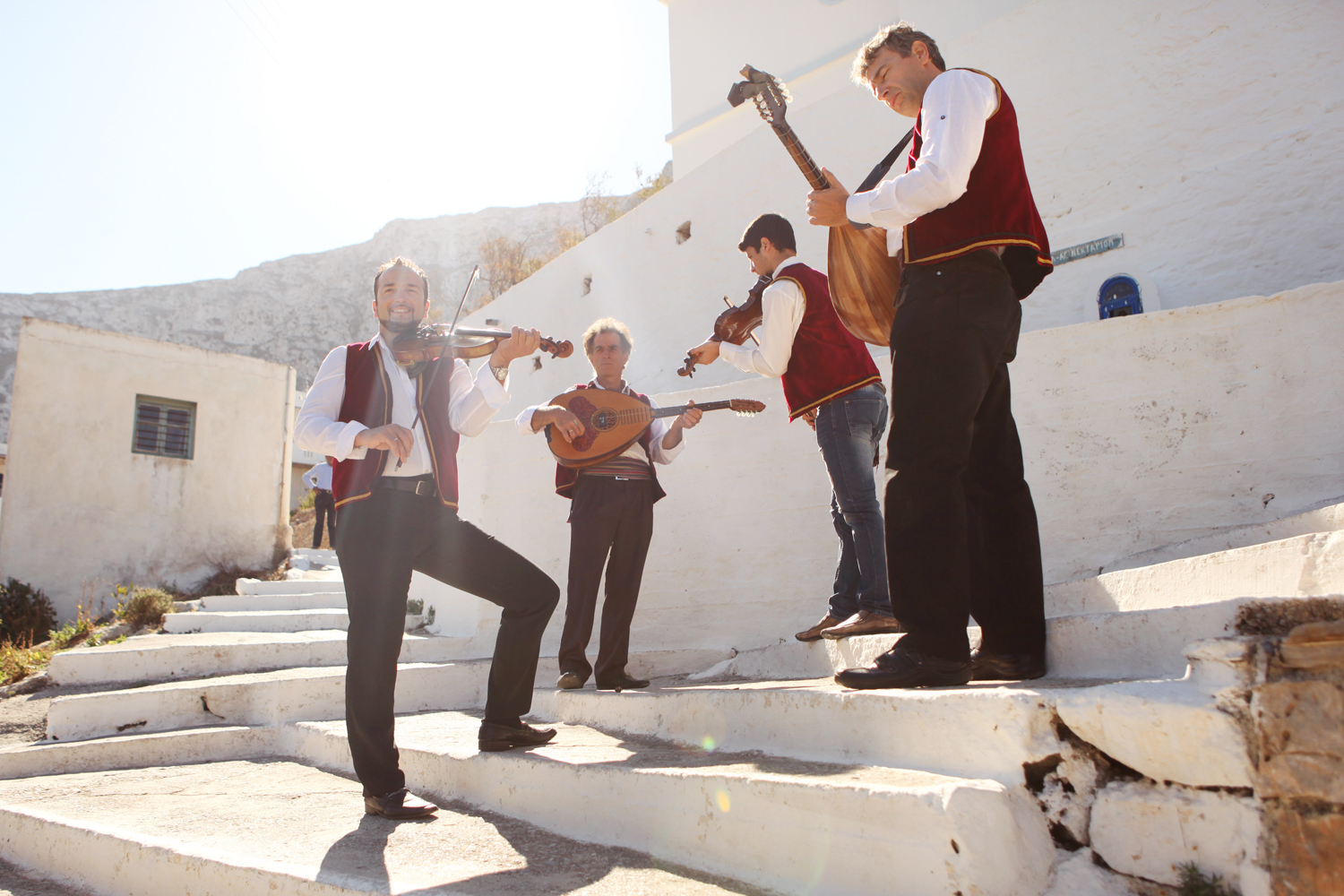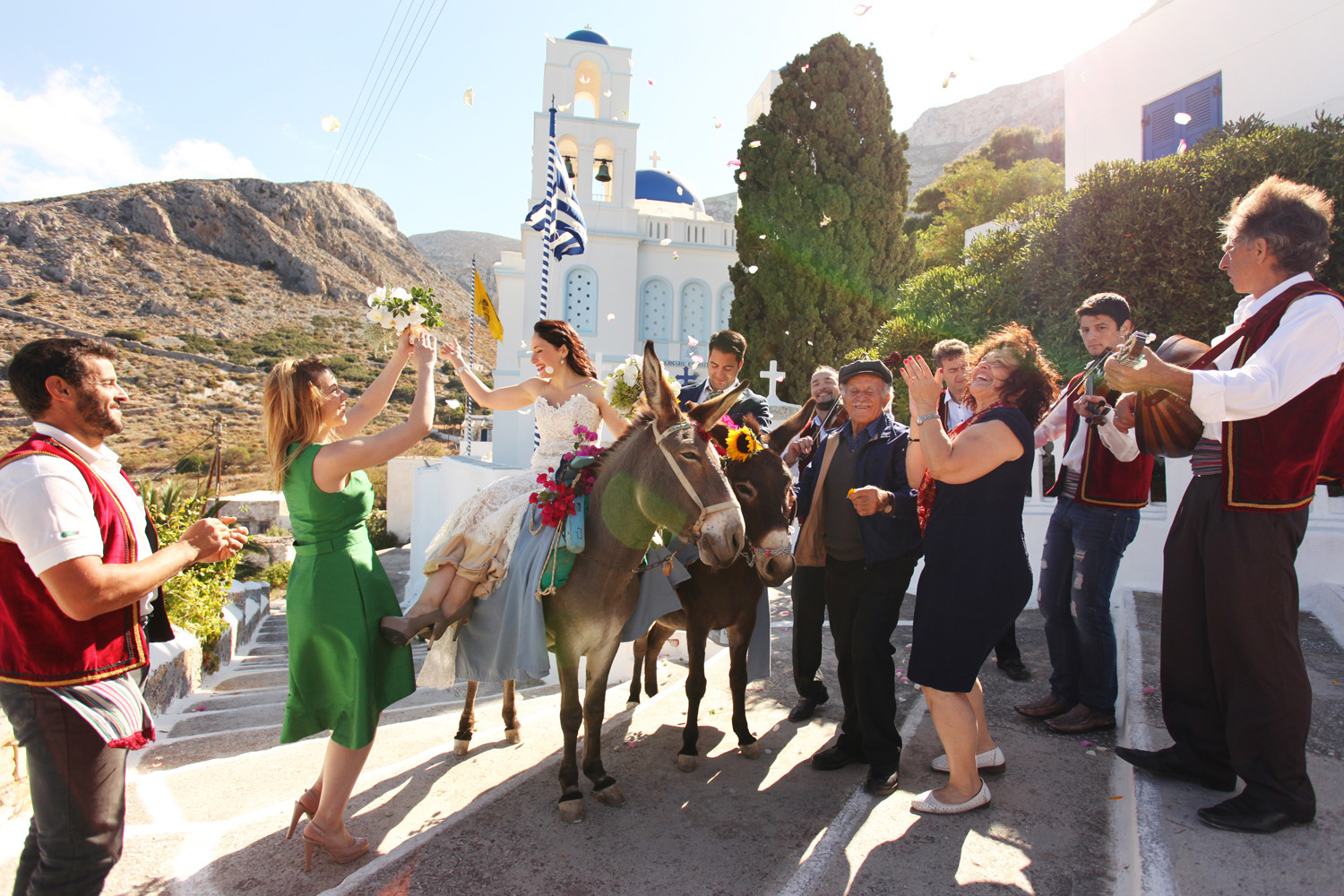 Book your Wedding Date
St. Nicholas Chapel could be the ideal spot for your wedding. The chapel is by the olive groves. Imagine wonderful views, the bride and groom arriving by horse and escorted by local musicians to their marriage ceremomony venue. How exotic and exciting is this!
https://www.youtube.com/watch?v=Efbmzm-zRCs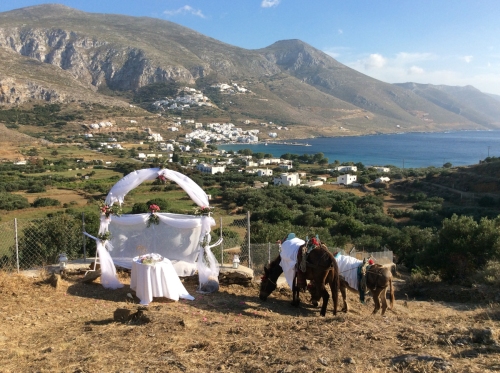 Ceremony venue

"Tie the knot" in a romantic and secluded spot, at the St. Nicholas Chapel by the olive grows.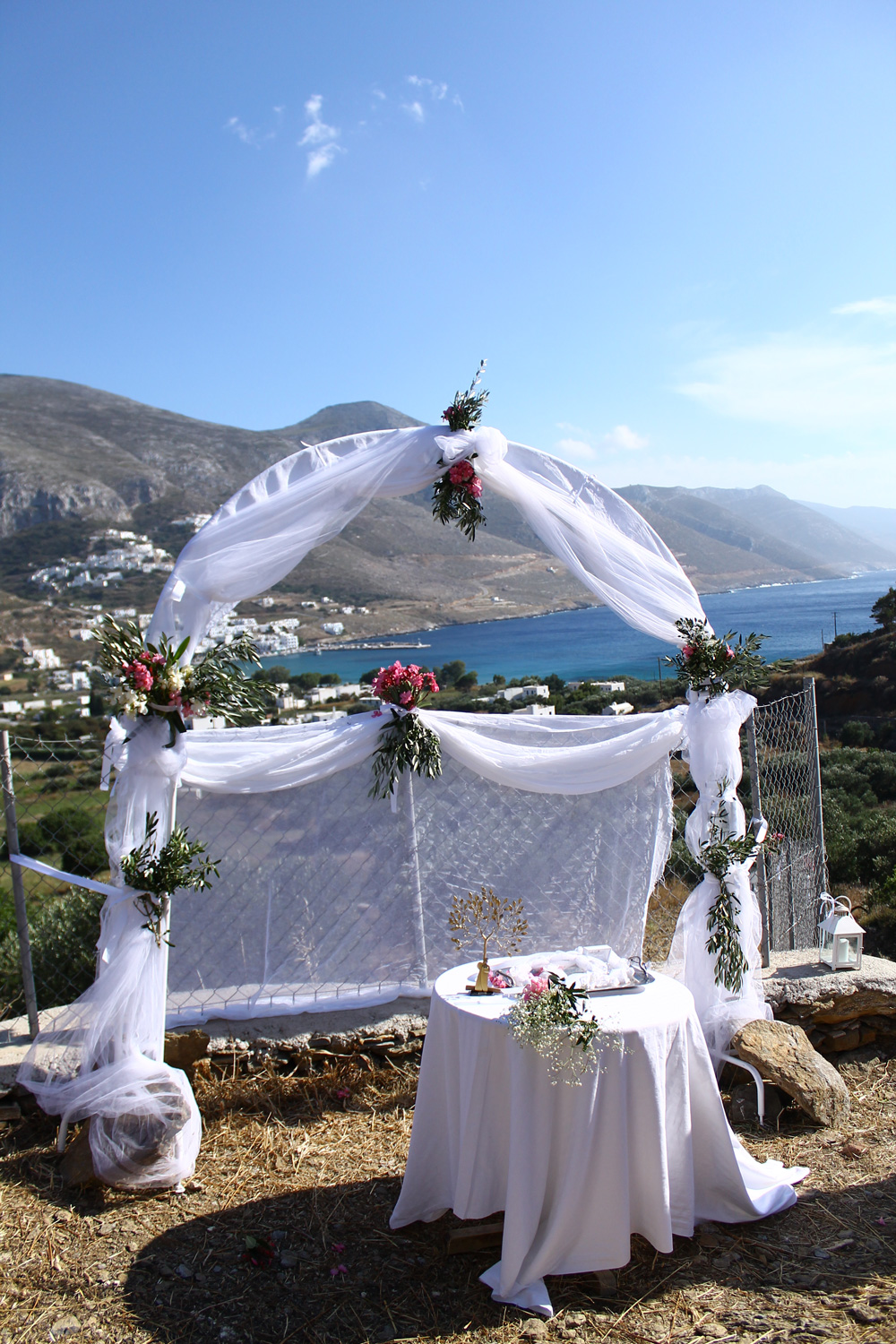 Banqueting venue

AEGIALIS HOTEL AND & SPA POOLSIDE PANORAMA
The pool area has several sitting arrangement options, depending on the size of the wedding group (up to 350 guests).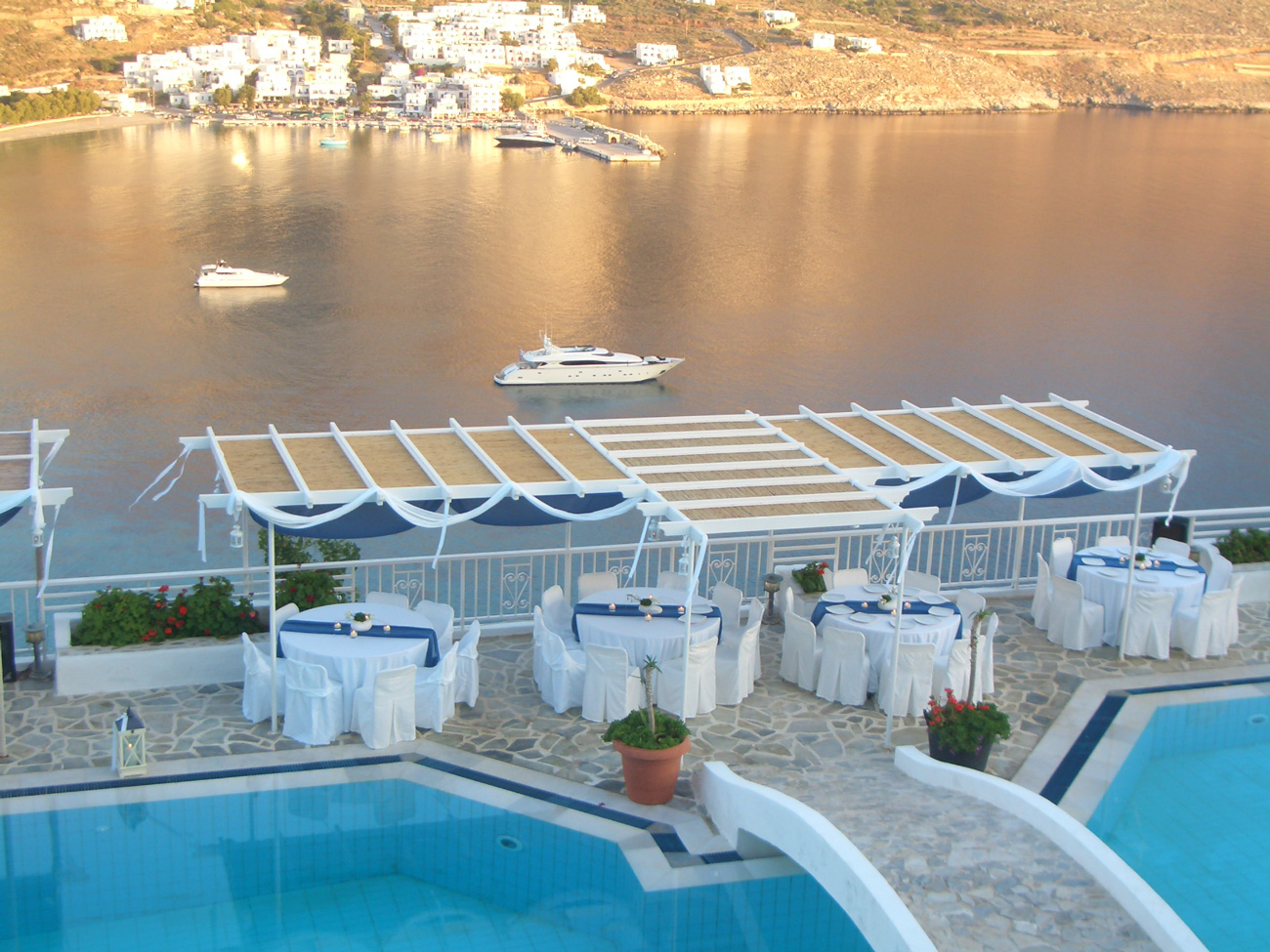 AEGIALIS HOTEL LOUNGE TERRACE
With great views, this venue can hold up to 100 guests.


AMBROSIA GALLERY RESTAURANT TERRACE
Open or enclosed with glass, the Abrosia Gallery Restaurant Terrace is ideal for up to 150 guests.
NISSI BEACH RESTAURANT
Adjucent to the beach of Aegiali, with great sea views and immediate access to the water, there is a big open space for up to 200 people, with an outdoors bar. The indoors space is for up to 70 people and offeres big variety of decoration options. Nissi beach restaurant is suitable for beach parties as well.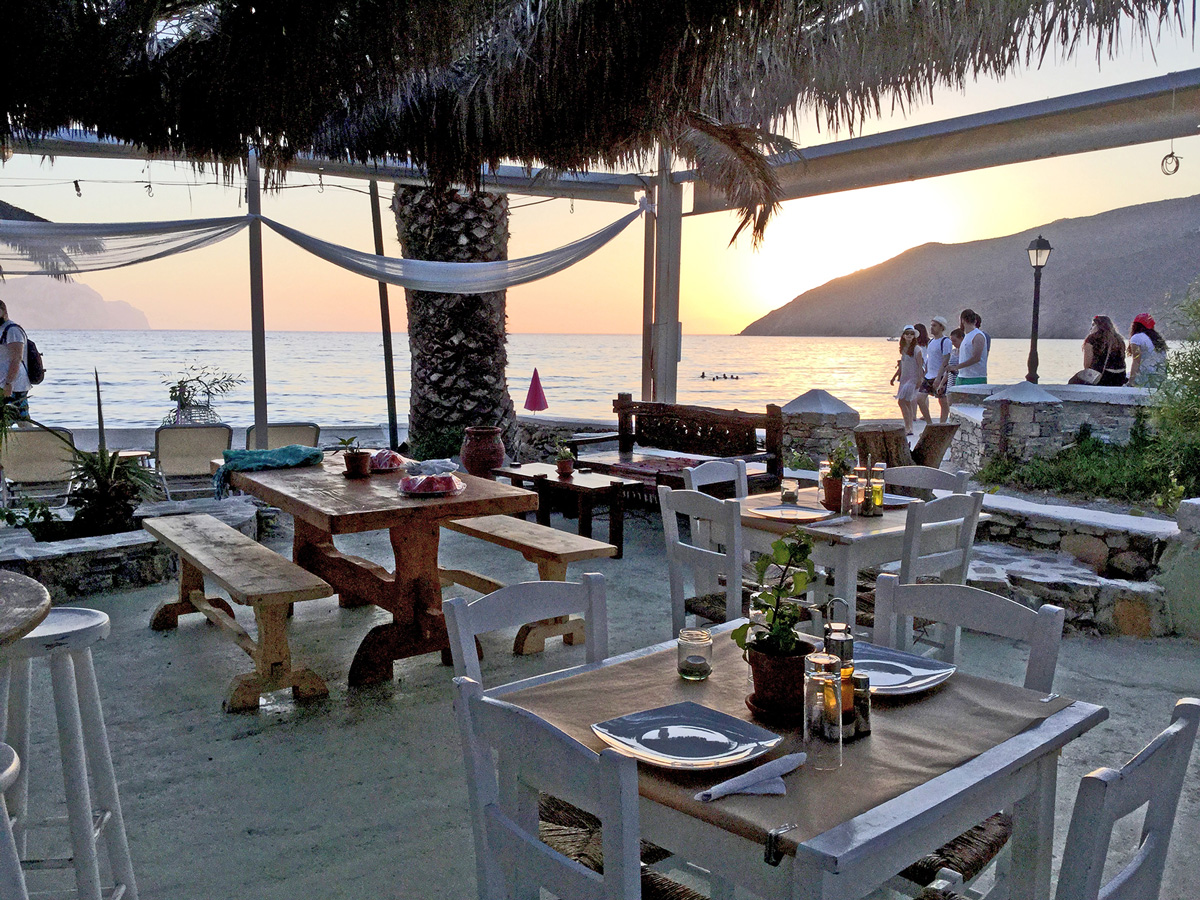 How are venue fees settled when booking via BookYourWeddingDay.com?

If your travel agent makes the booking, the venue fee may be included in your package.
If you book online yourself, contact the hotel/venue as soon as you receive your booking confirmation to settle the required venue fee.