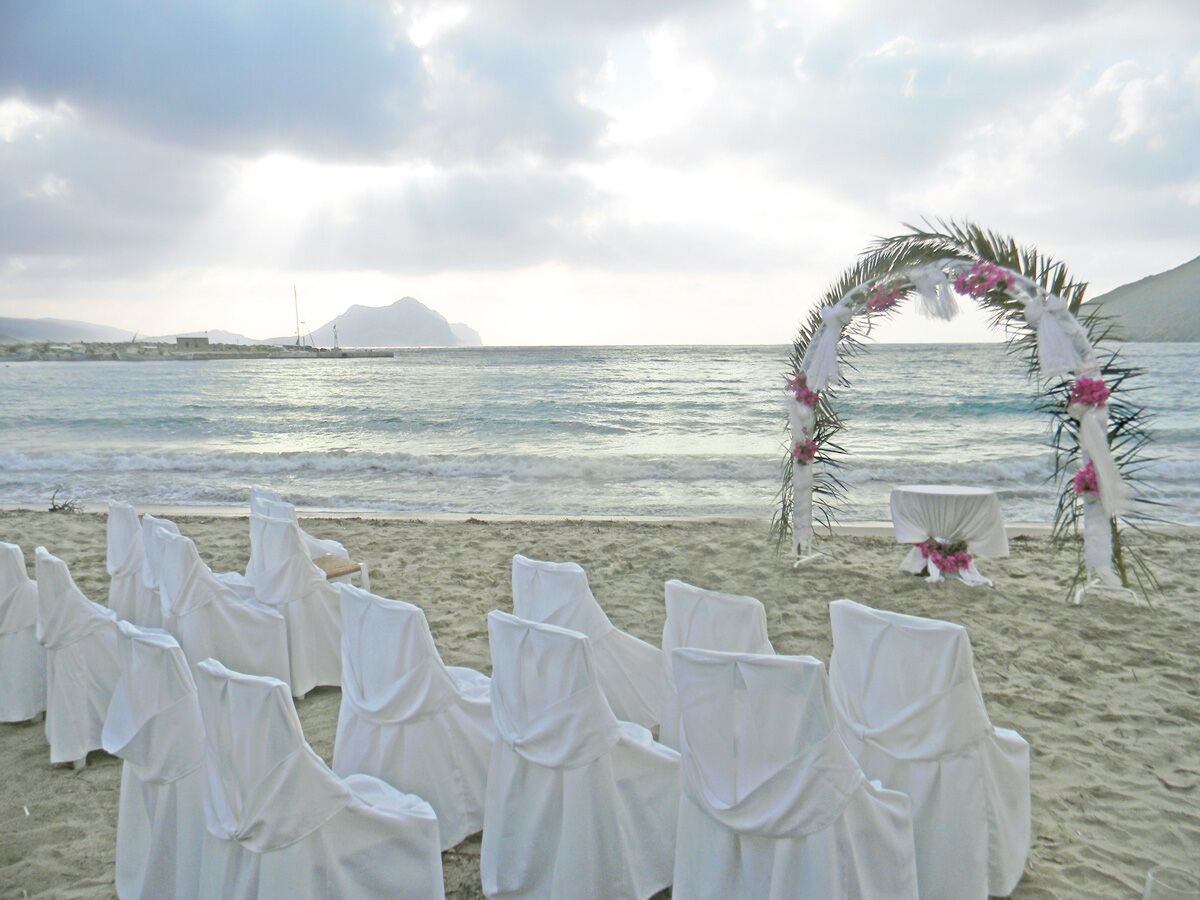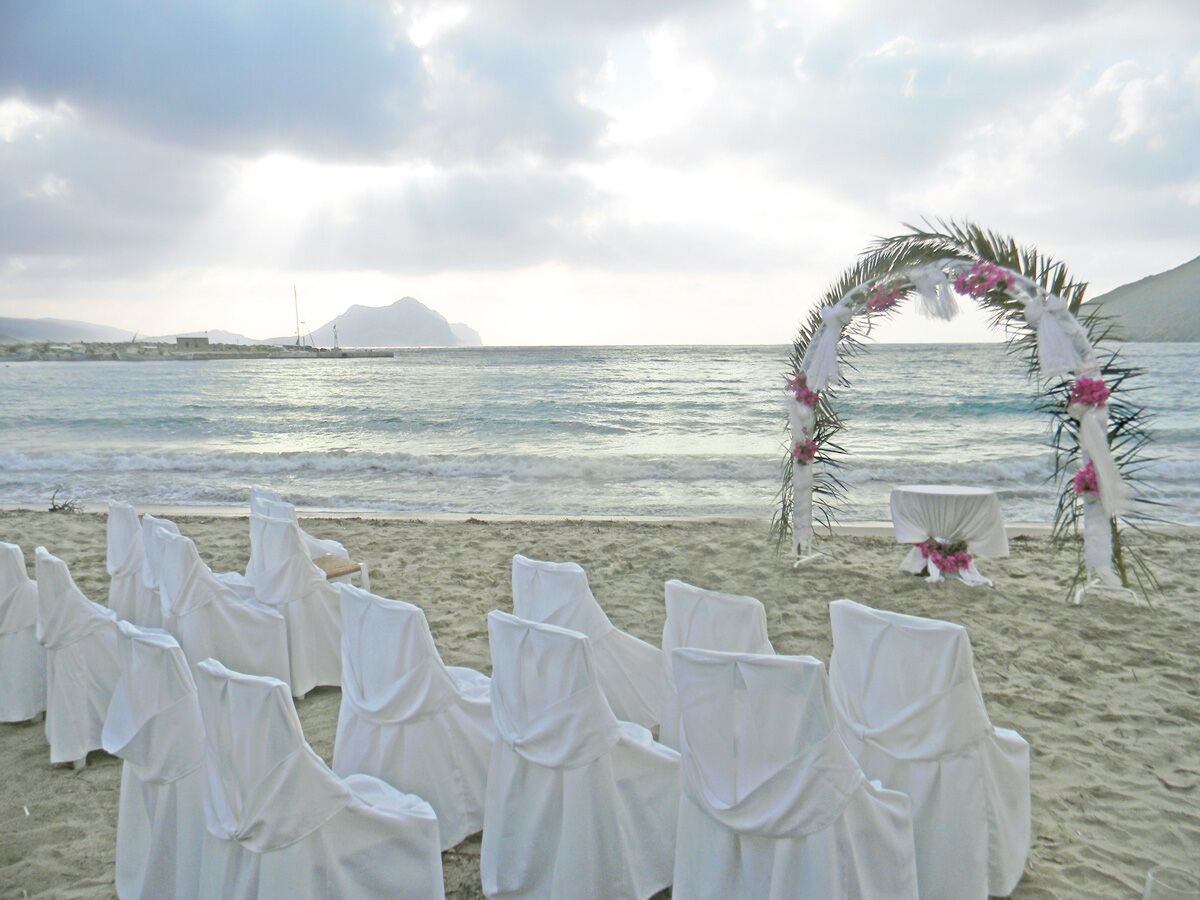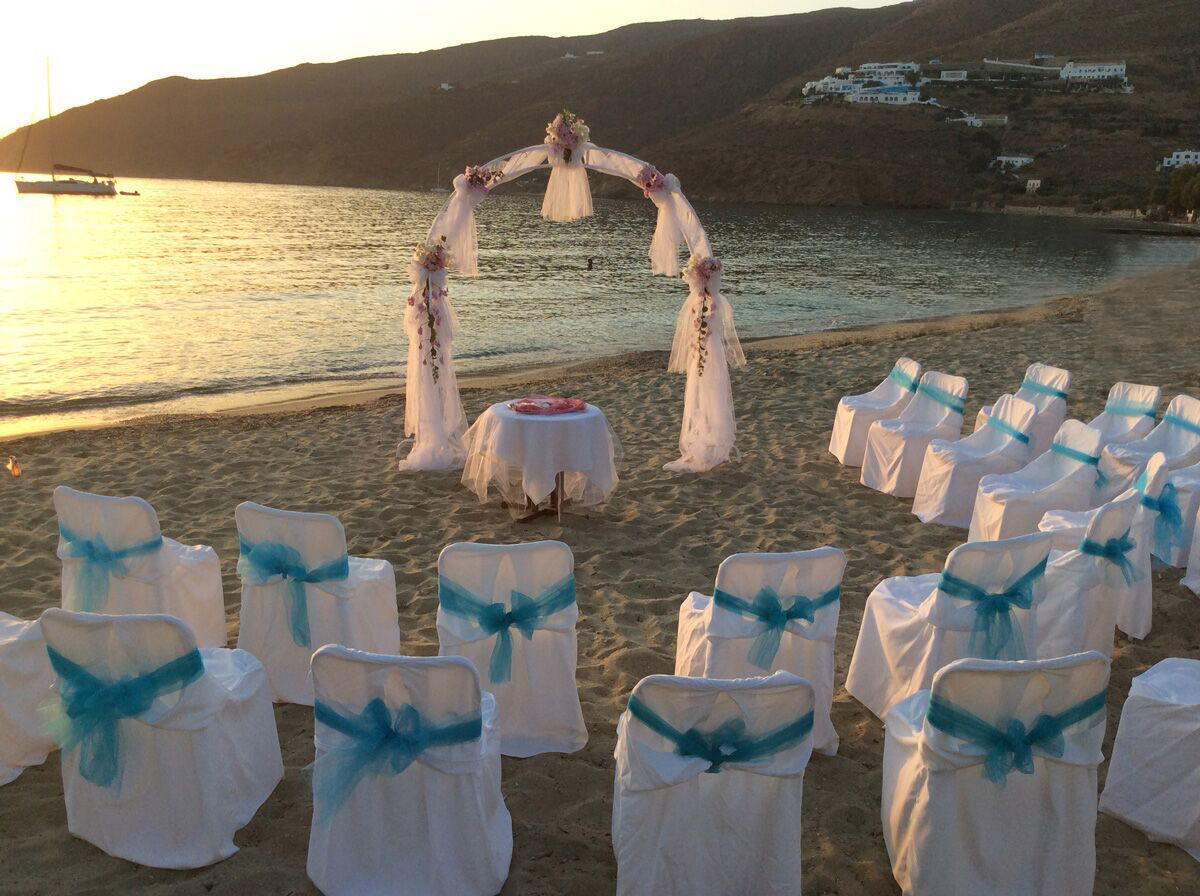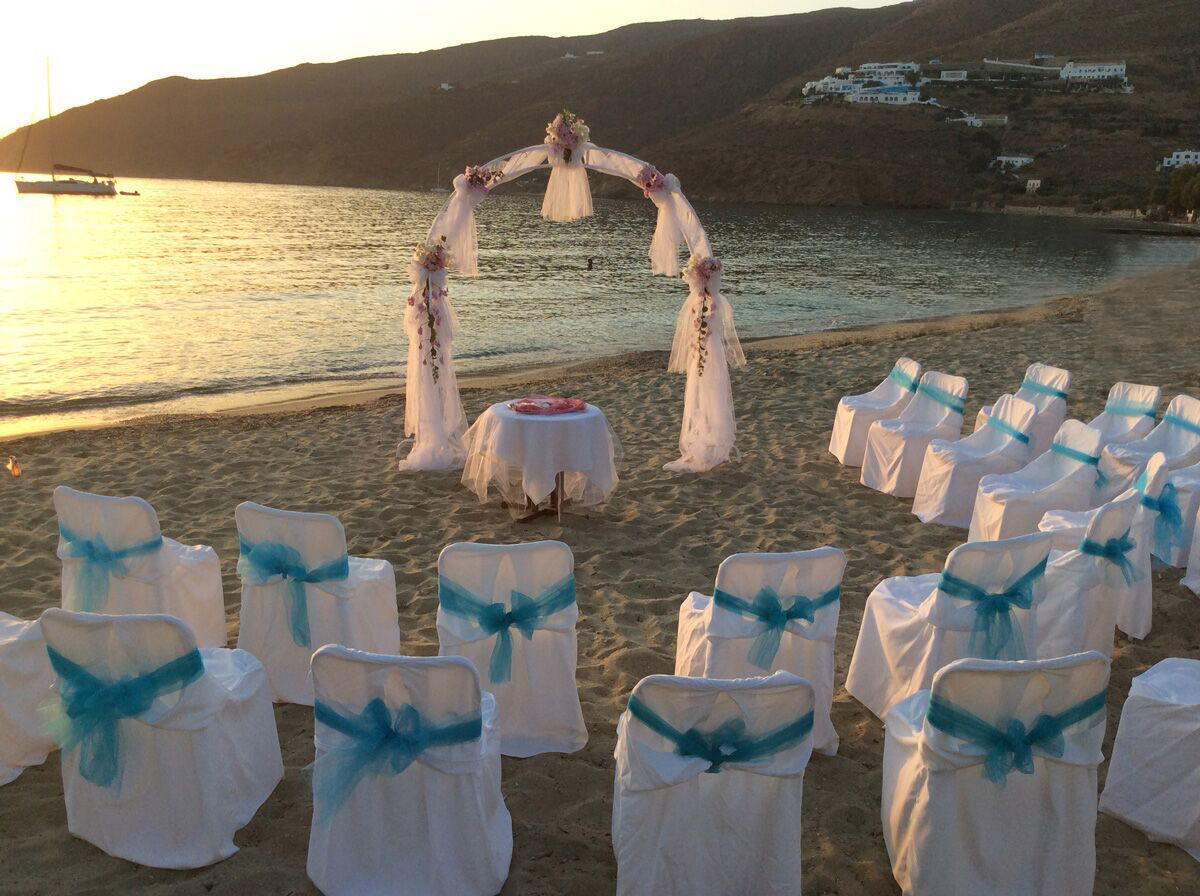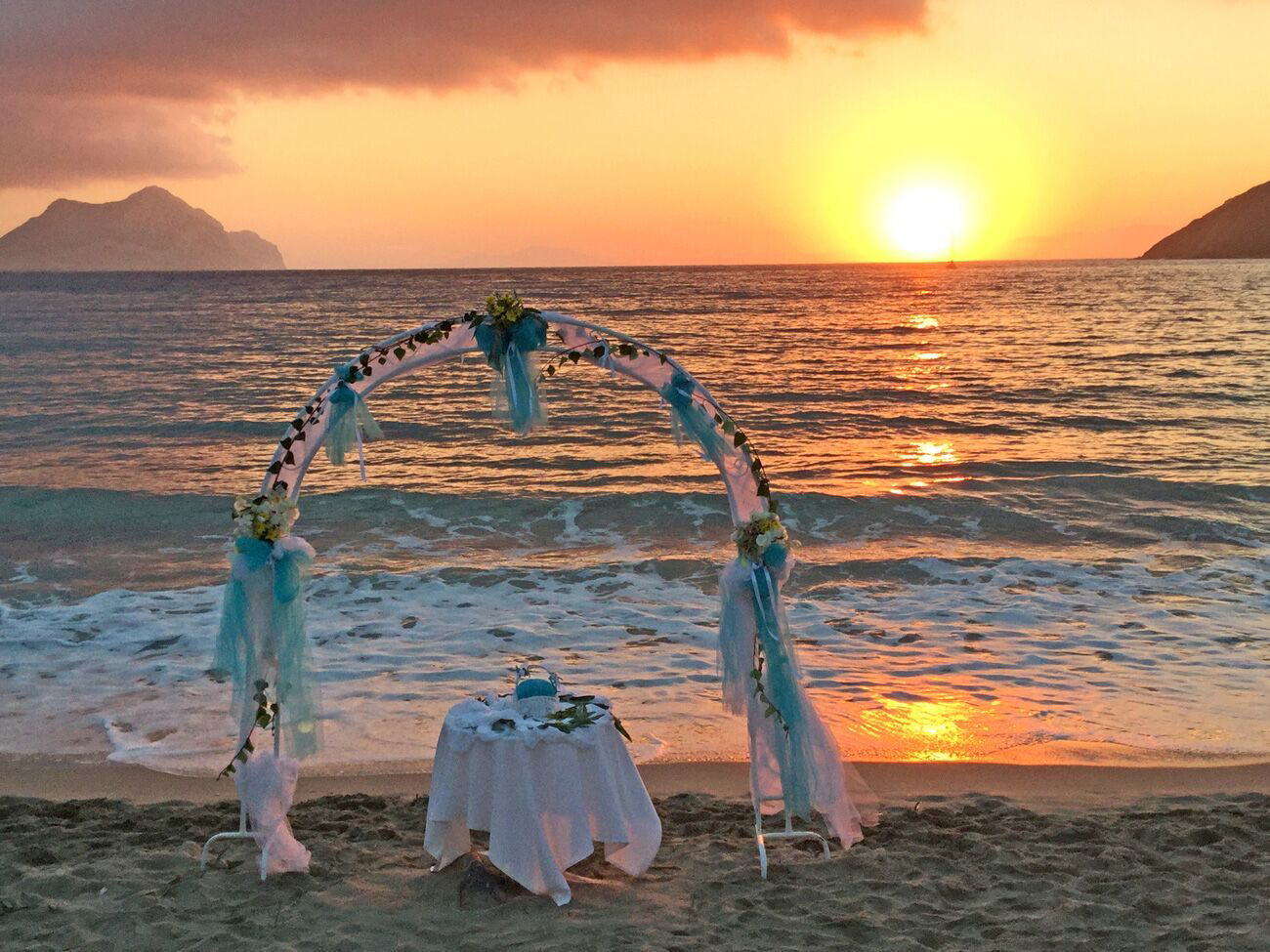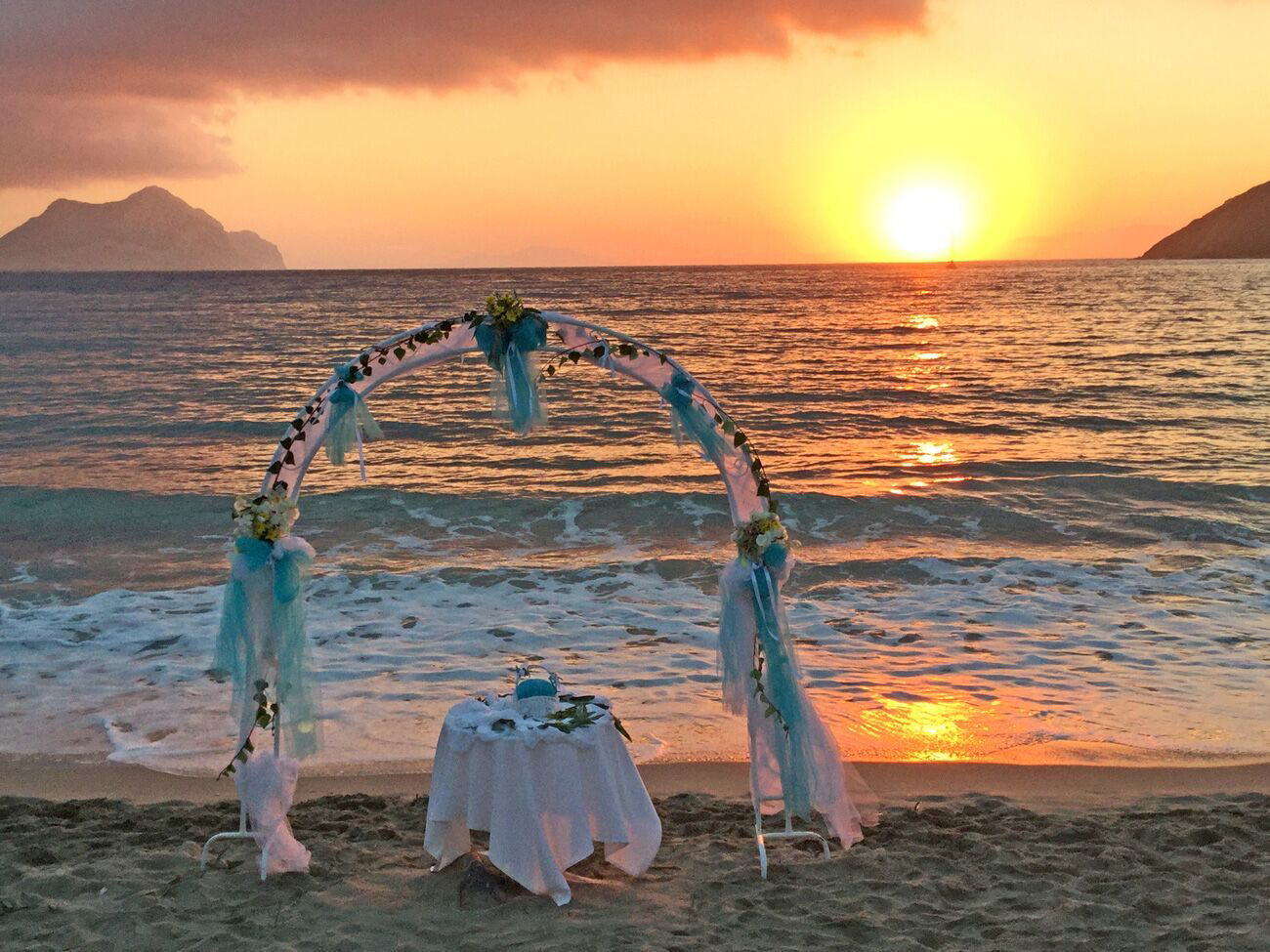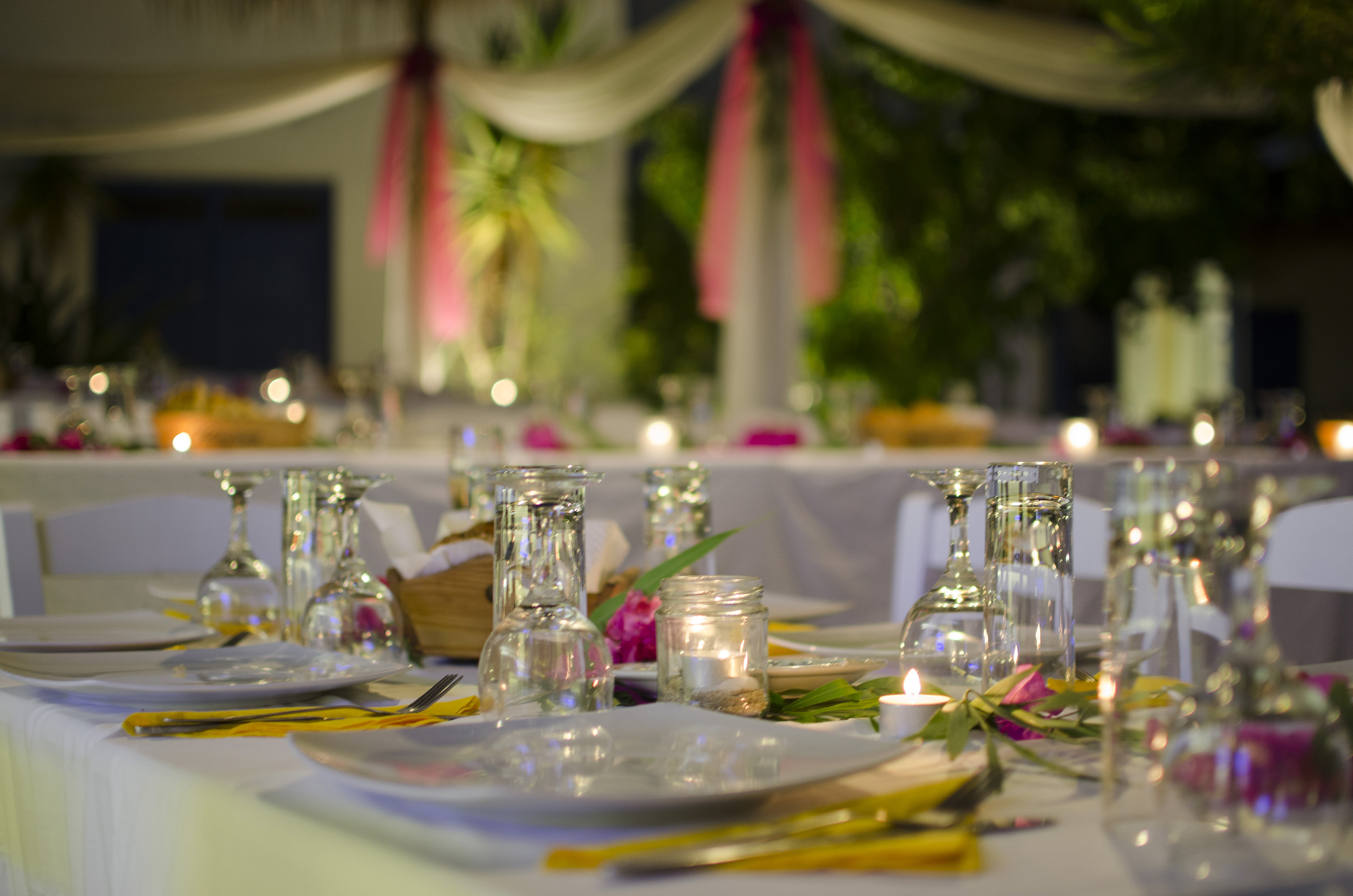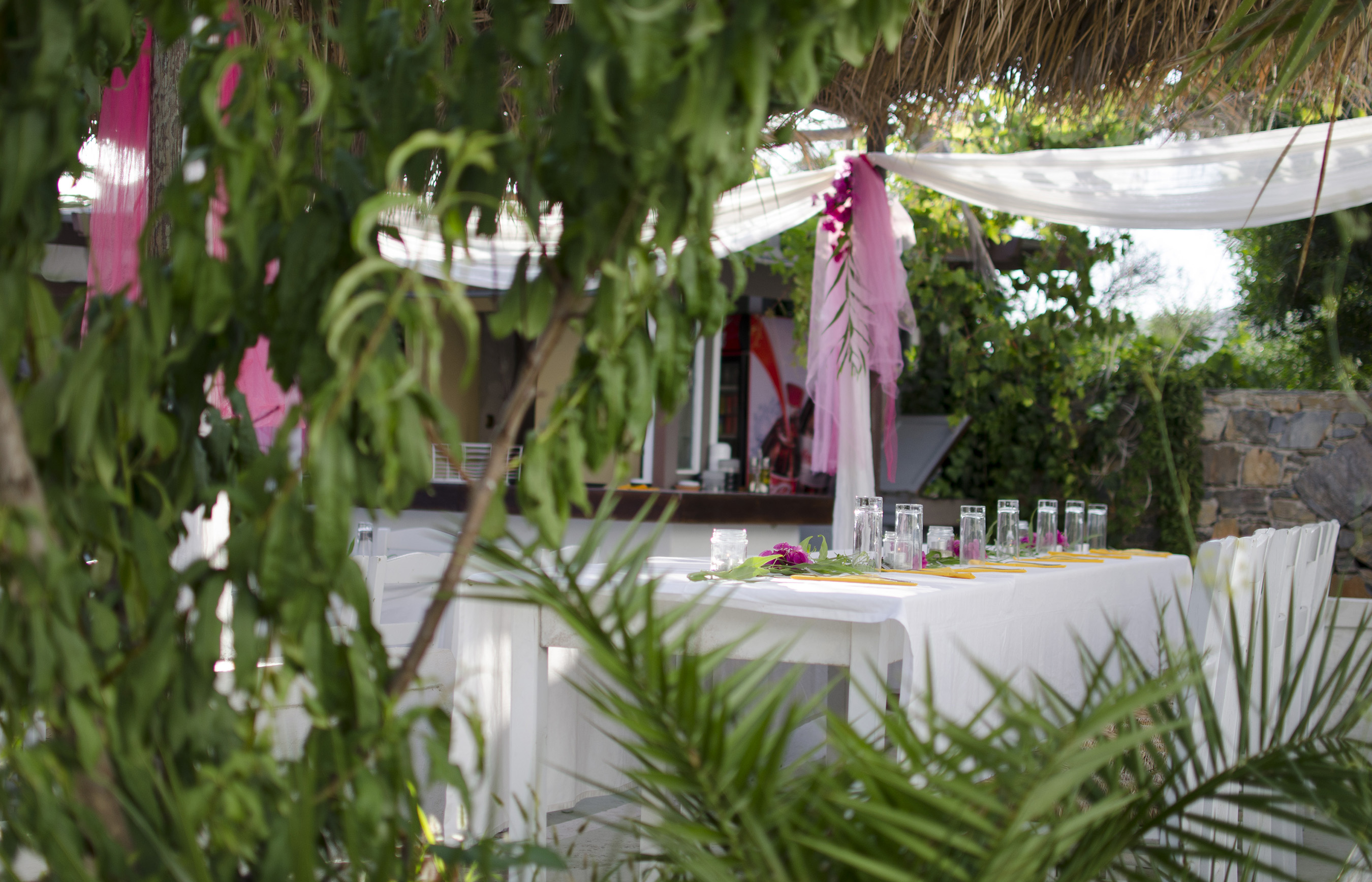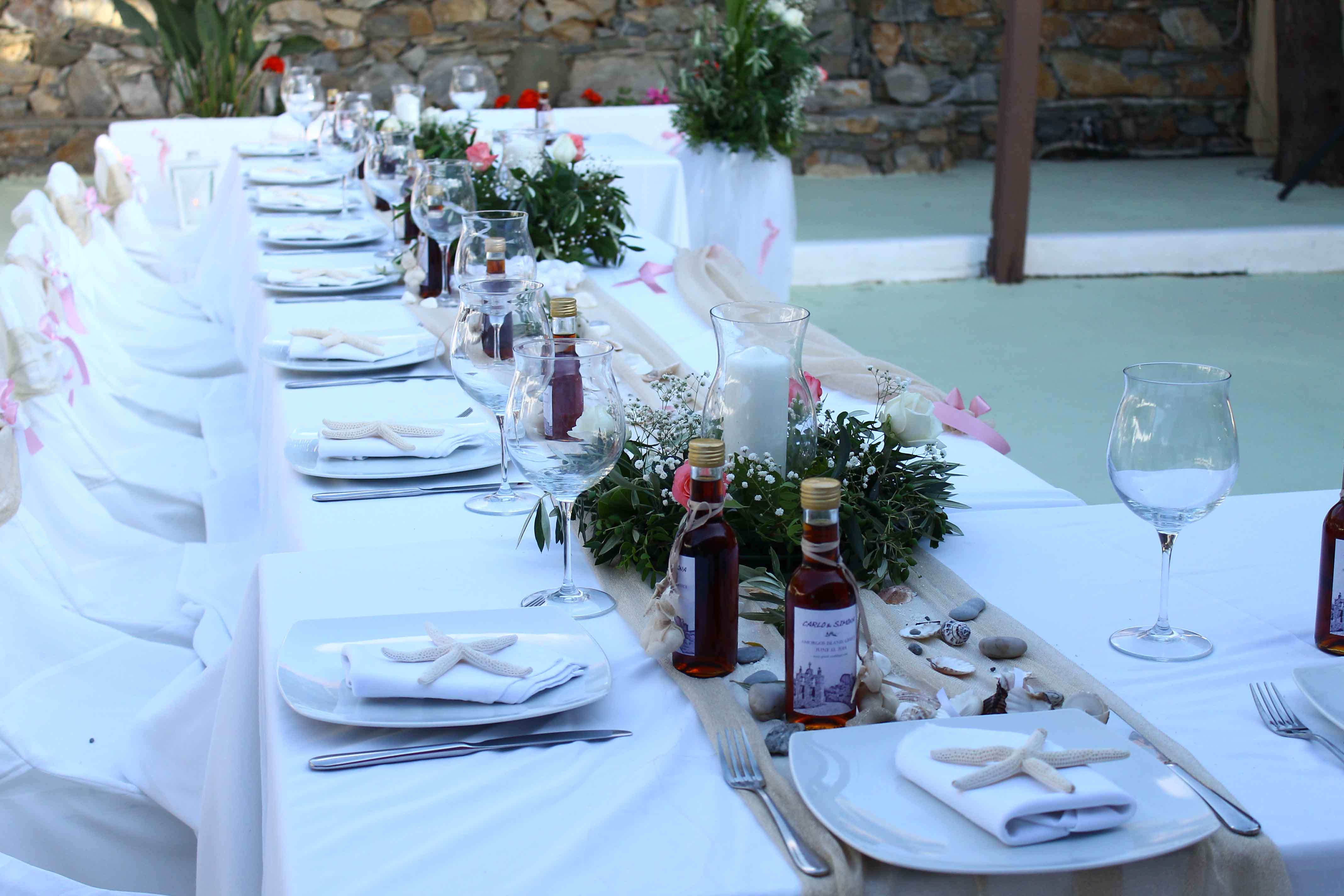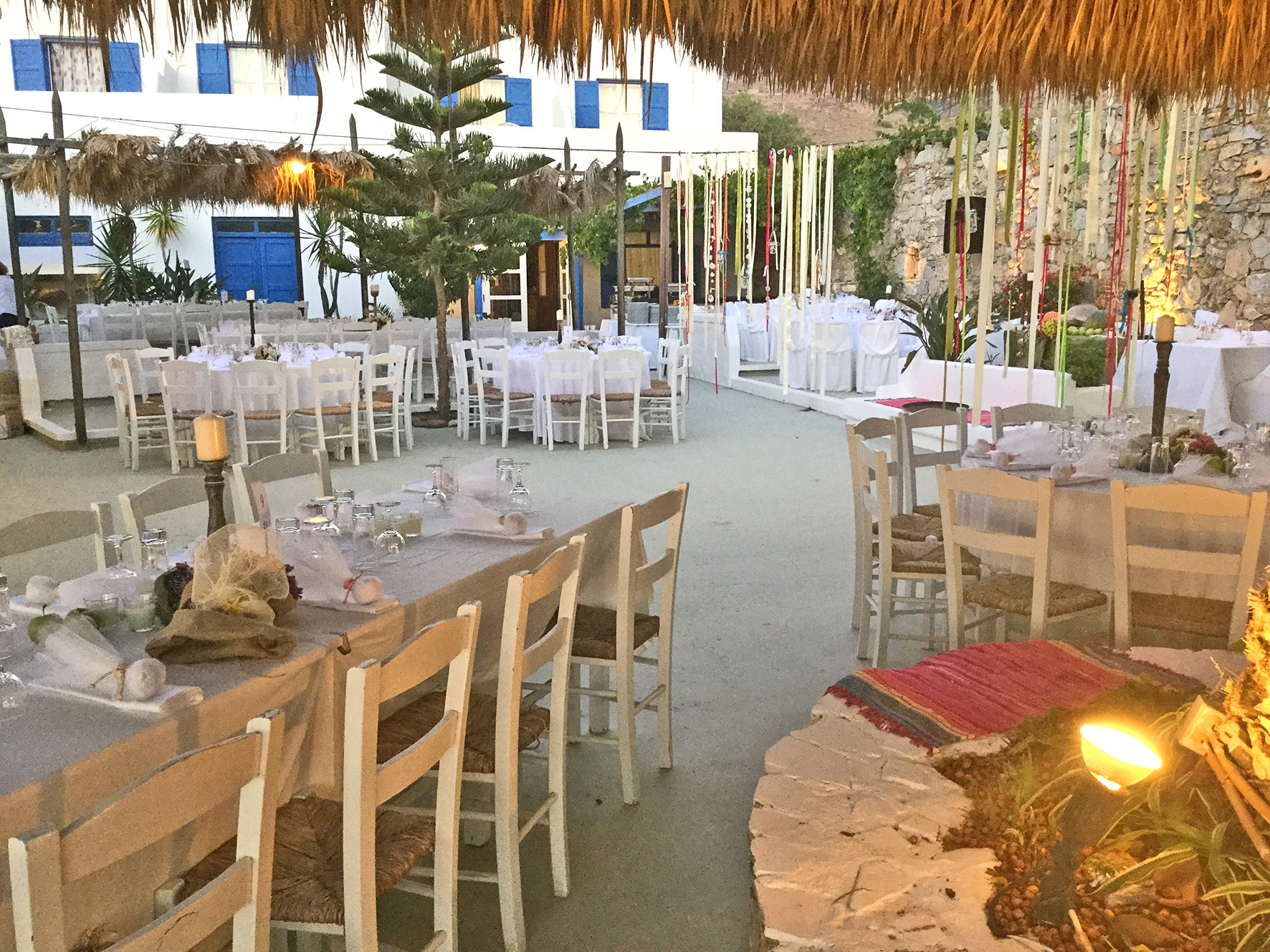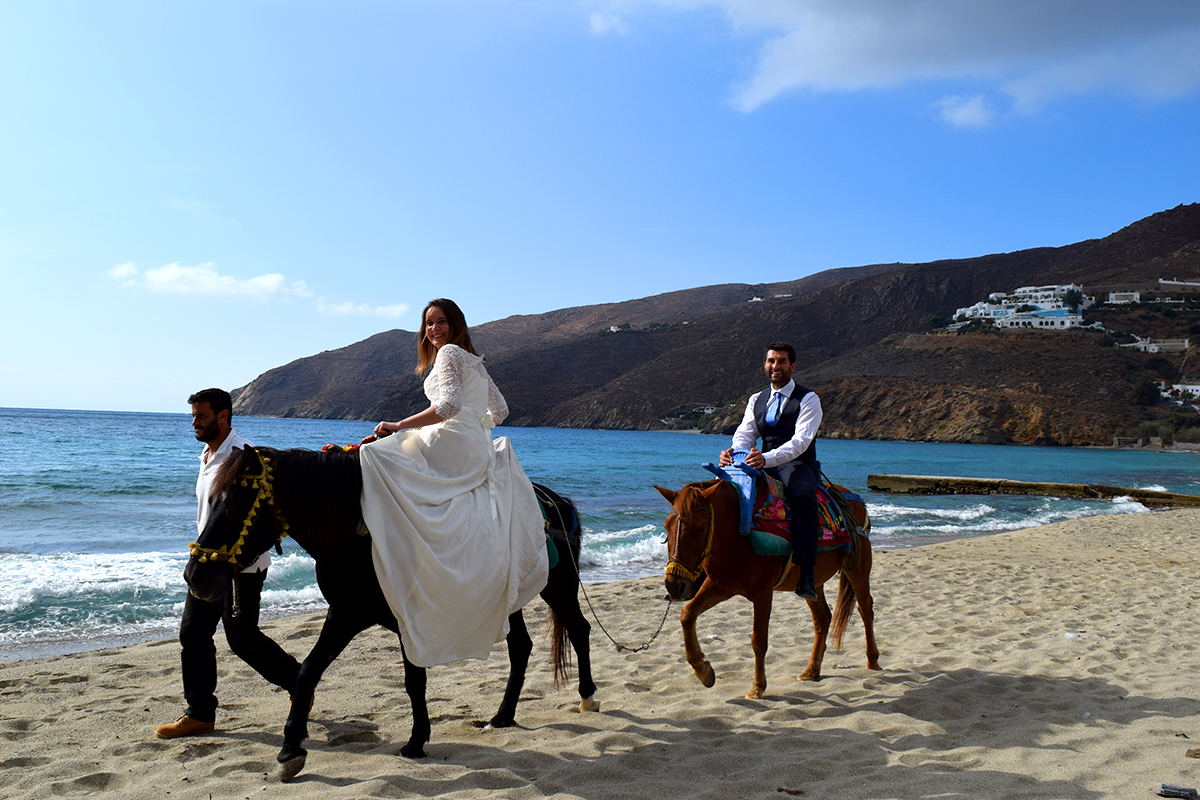 Book your Wedding Date
The Aegiali Beach is located in front of the Nissi Beach Restaurant where the couple can have a sunset or mid-day wedding. There is the possibility of horse riding arrival of the future newlyweds, joined by local musicians.
https://www.youtube.com/watch?v=Efbmzm-zRCs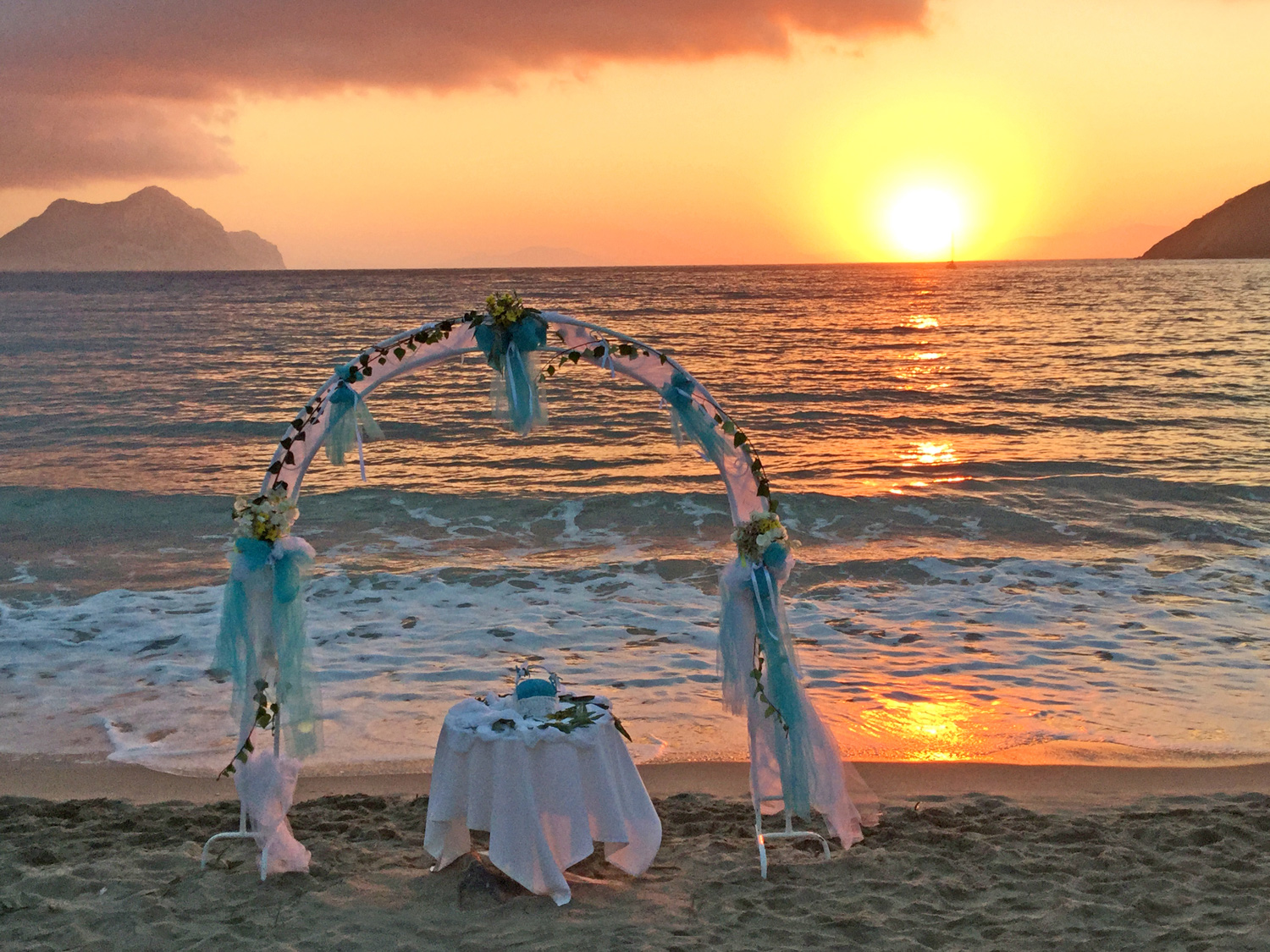 Ceremony venue

BEACH VENUE
Imagine the perfect sea view where you can celebrate your special day. This beautiful venue is right on the beach where an arch and a table are decorated to the colors of the couple's choice.
Waves lap gently on the sand,inviting you to indulge in a moment to refresh and sooth your feet.As the sun lowers behind you,warm golden hues infuse the surrounding hills and faces your guests who have gathered to share your special moment.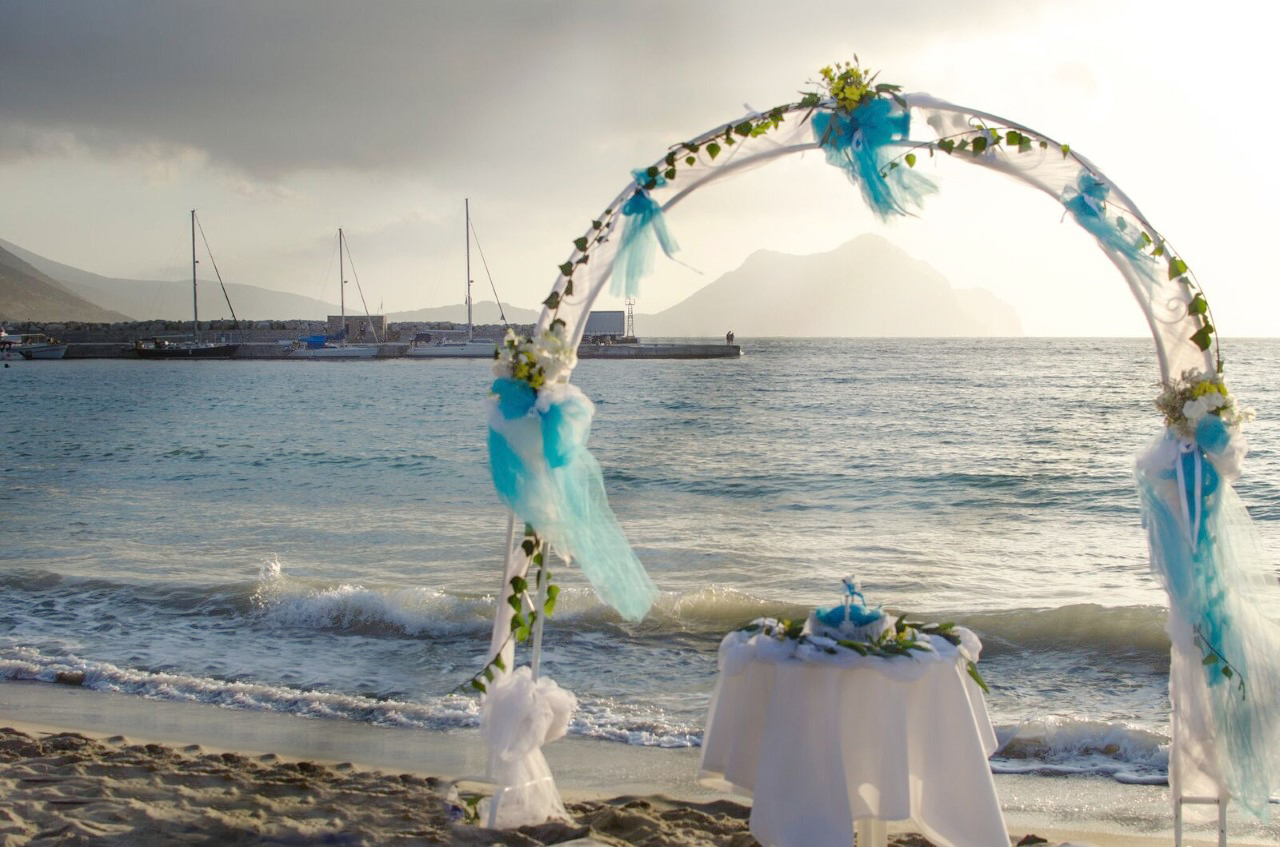 Banqueting venue

AEGIALIS HOTEL & SPA POOLSIDE PANORAMA
Several sitting arrangement options, depending on the size of the wedding group (up to 350 guests).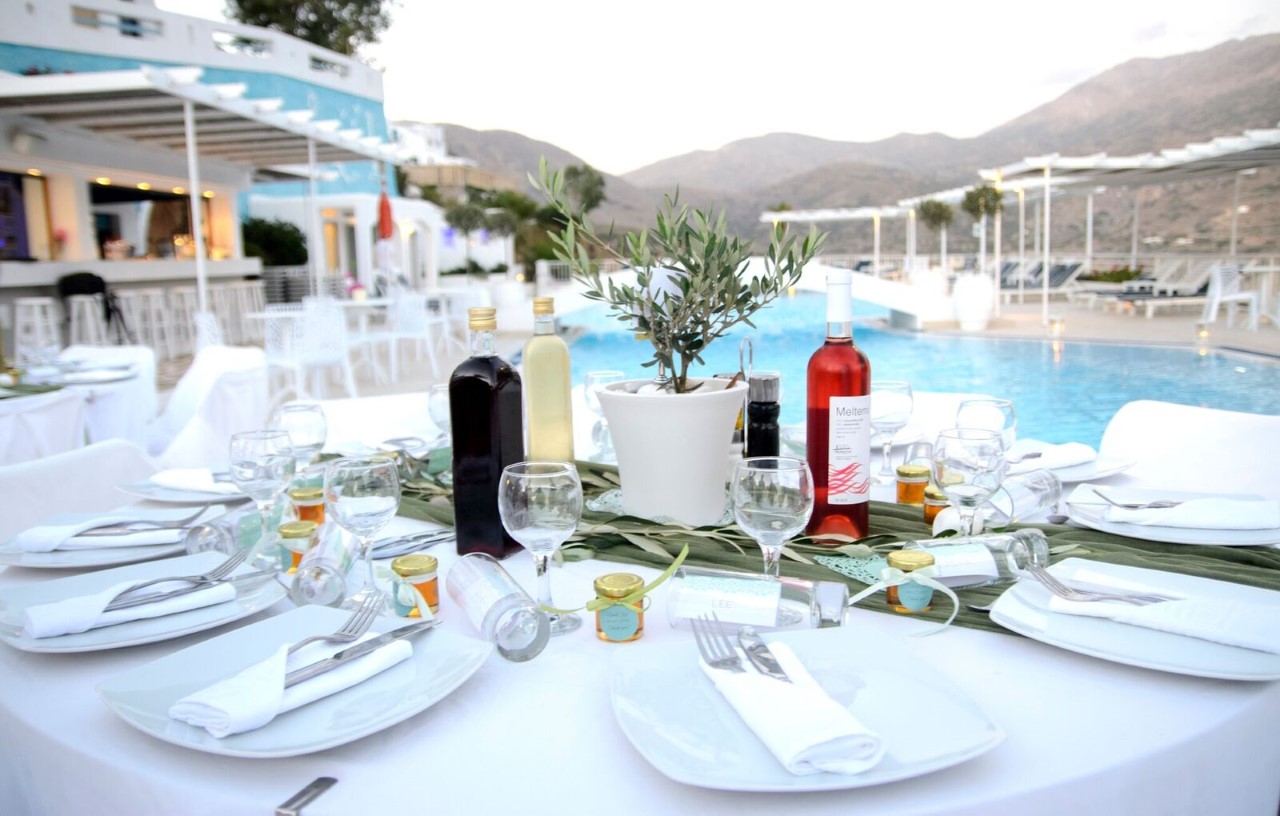 AMBROSIA GALLERY RESTAURANT TERRACE
The terrace has the possibility to be open or enclosed with glass. The venue can hold up to 150 guests.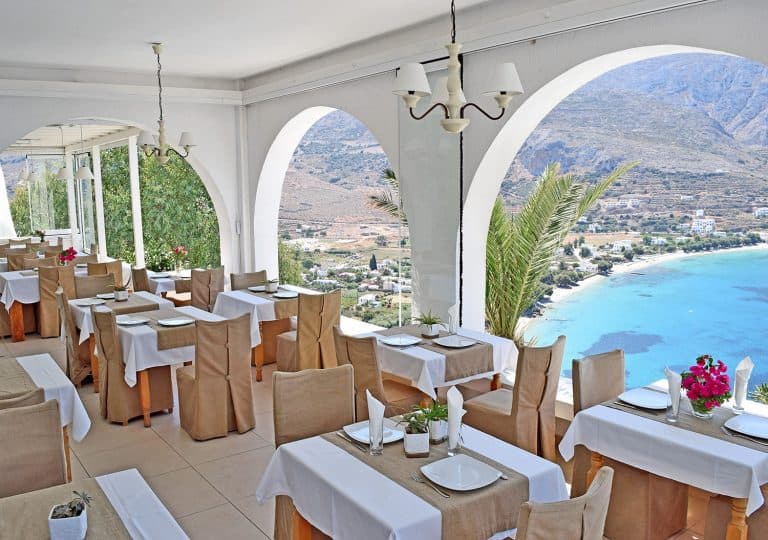 NISSI BEACH RESTAURANT
Adjucent to the beach of Aegiali, Nissi Beach Restaurant has great sea views and immediate access to the water. There is a big space for up to 200 people, with an outdoors bar. The indoors space is for up to 70 guests. Big variety of decoration options is offered and it is suitable for beach parties as well.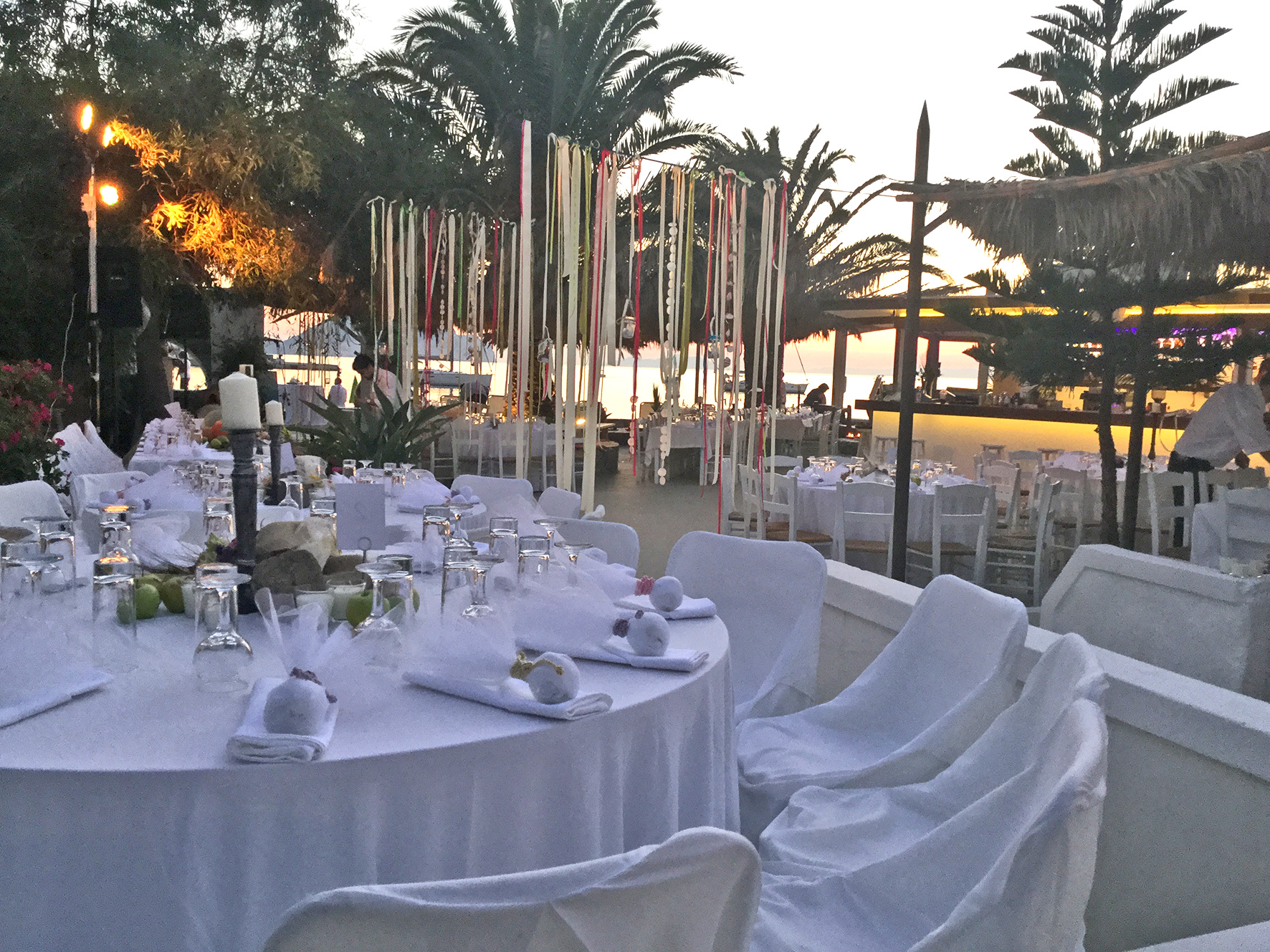 How are venue fees settled when booking via BookYourWeddingDay.com?

If your travel agent makes the booking, the venue fee may be included in your package.
If you book online yourself, contact the hotel/venue as soon as you receive your booking confirmation to settle the required venue fee.