Kipriotis Panorama Hotel & Suites Kos


















Book your Wedding Date
Facilities:

Fitness centre

Free WiFi

Hairdressing salon

Outdoor hot tub/jacuzzi

Spa and wellness centre
Prepare yourself for one of the most spectacular views on the Mediterranean coast from Greece's Dodecanese islands all the way to the coast of Asia Minor. The Kipriotis Panorama Hotel stands true to its name, lying serenely on a green hill a few minutes' walk from the beach and offering visitors a captivating view of the sea and surrounding nature. Overall the Panorama represents an excellent option for couples or friends, as well as for business people who also look forward to quality leisure time.
Important note:
Please note that there is a minimum stay of 7 nights
Ceremony venue

PANORAMA POOL
Luxury wedding right next to our pool with panoramic view full of sky-blue colours.
RED SKY BAR WEDDING
The ultimate view for a wedding ceremony overlooking the island and the sea from the hotel's penthouse - Ceremony ends latest by 17:30 hrs.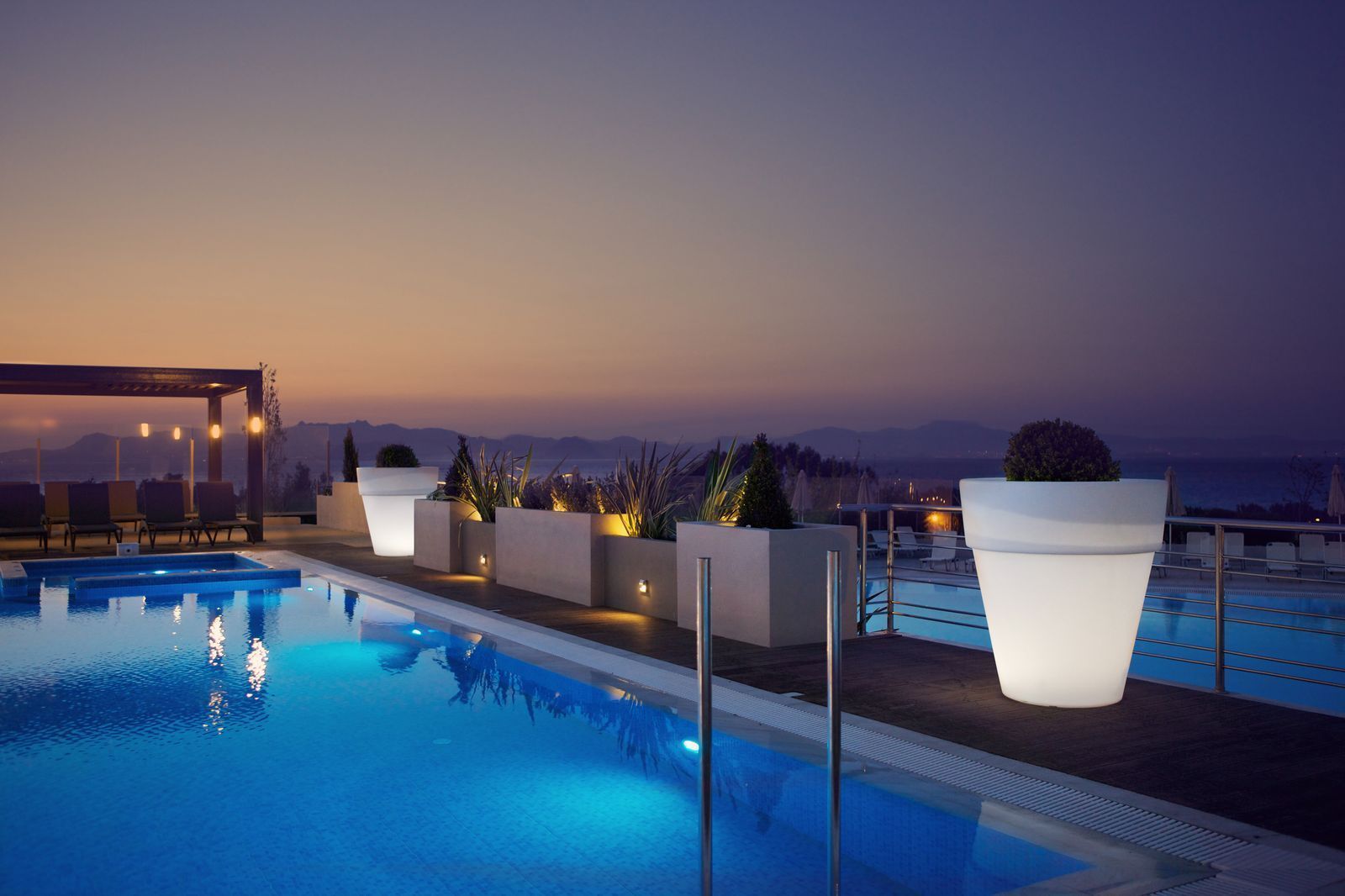 Banqueting venue

After your Wedding Ceremony, the second most important event is your Wedding Dinner!
Have you imagined something elegant and simple, with reserved tables in one of the All Inclusive Restaurants?
Would you like to have a Buffet or a Set Menu Dinner on the beach, by the pool or another unique venue in one of Kipriotis Hotels?
Do you prefer a standing Cocktail Reception with an Open Bar and finger food, dancing and mingling
Many options are available at Kipriotis Hotels. Take your pick and let us do the rest!
ARIADNI RESTAURANT
Our All Inclusive/Buffet Restaurant
ELEGANT WEDDING RECEPTION BY THE POOL
A reserved area next to Trito Restaurant, by the hotel's main pool.
TRITON RESTAURANT ARCADE RECEPTION
At one side of Triton Restaurant, under the beautiful stone arcade.
DELUXE POOL RECEPTION
A private area at one of the hotel's pools, where we can create a dream dinner reception just for you.
COCKTAIL BOAT TRIP
The best way to enjoy your wedding in Greece. Not just by the sea but travelling on a traditional vessel. Even Poseidon would be jealous!
How are venue fees settled when booking via BookYourWeddingDay.com?