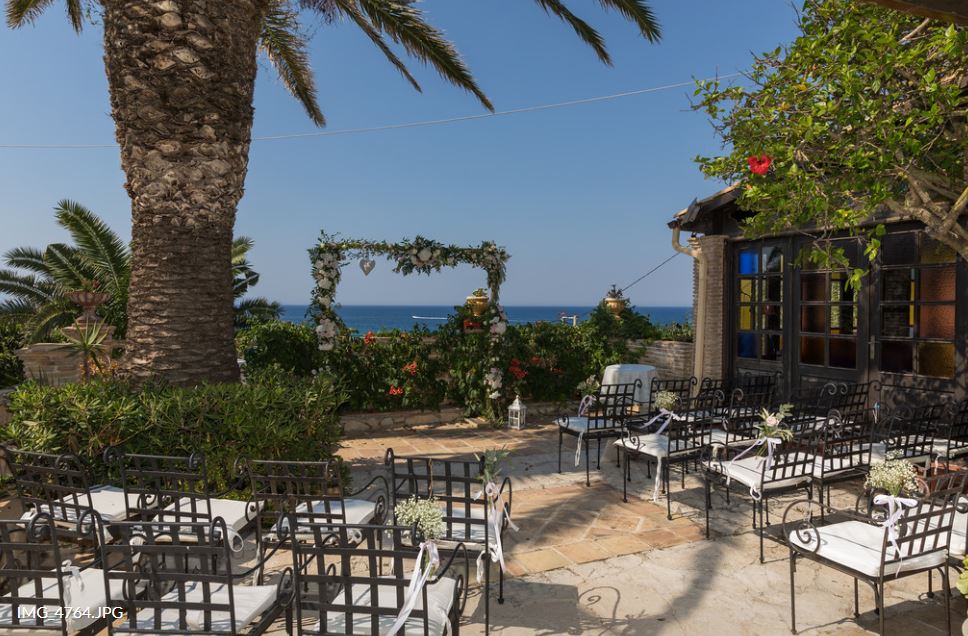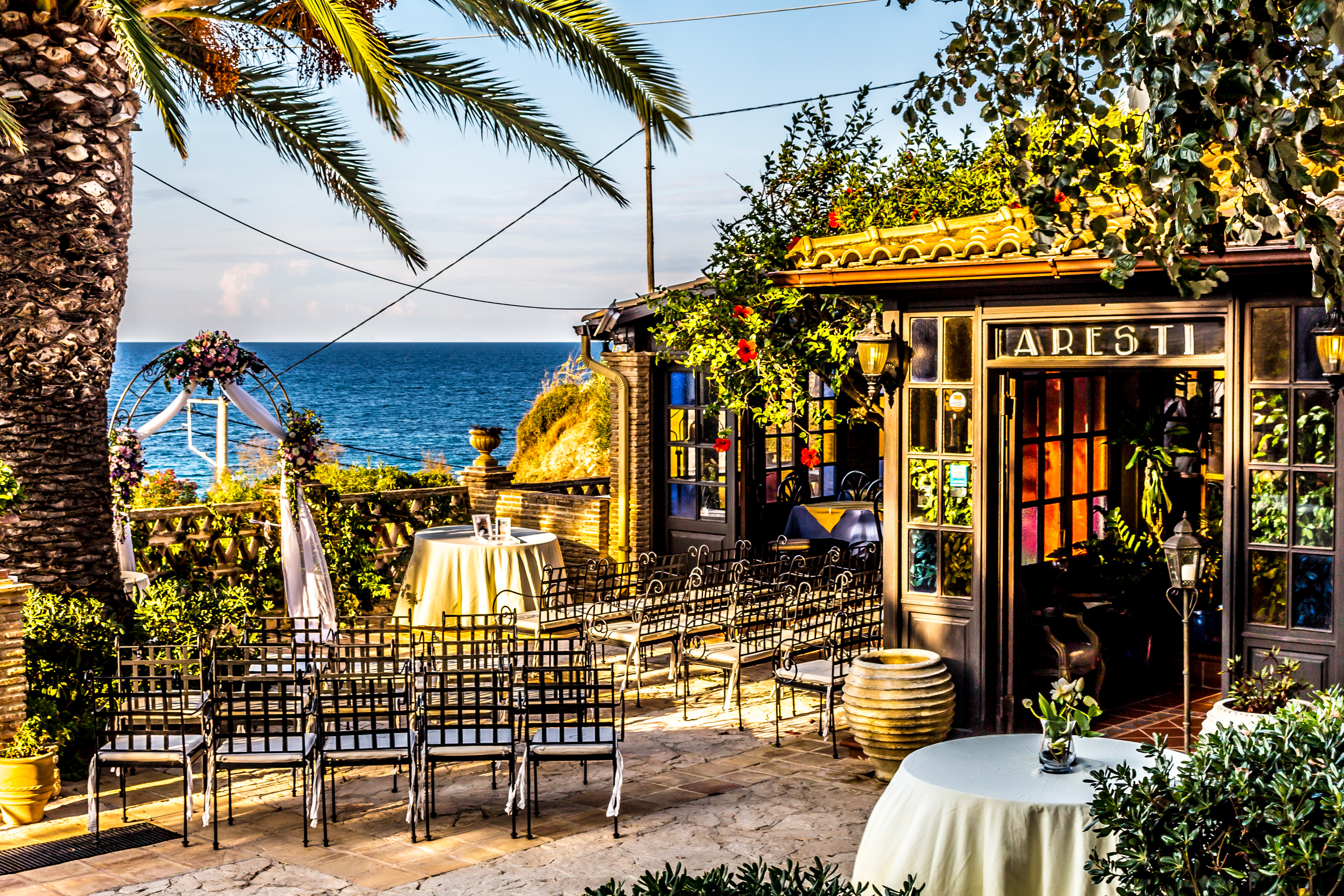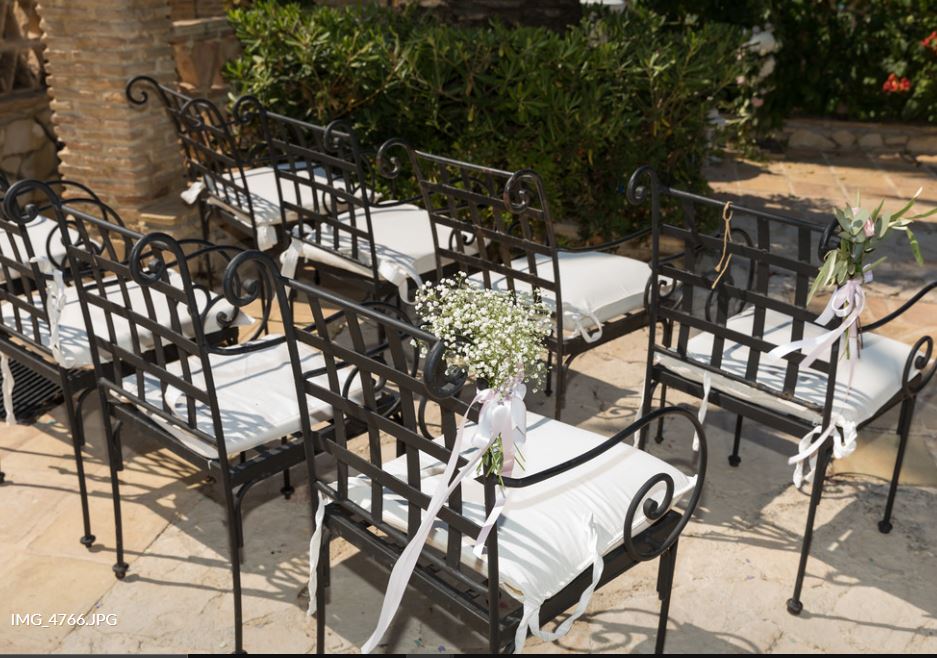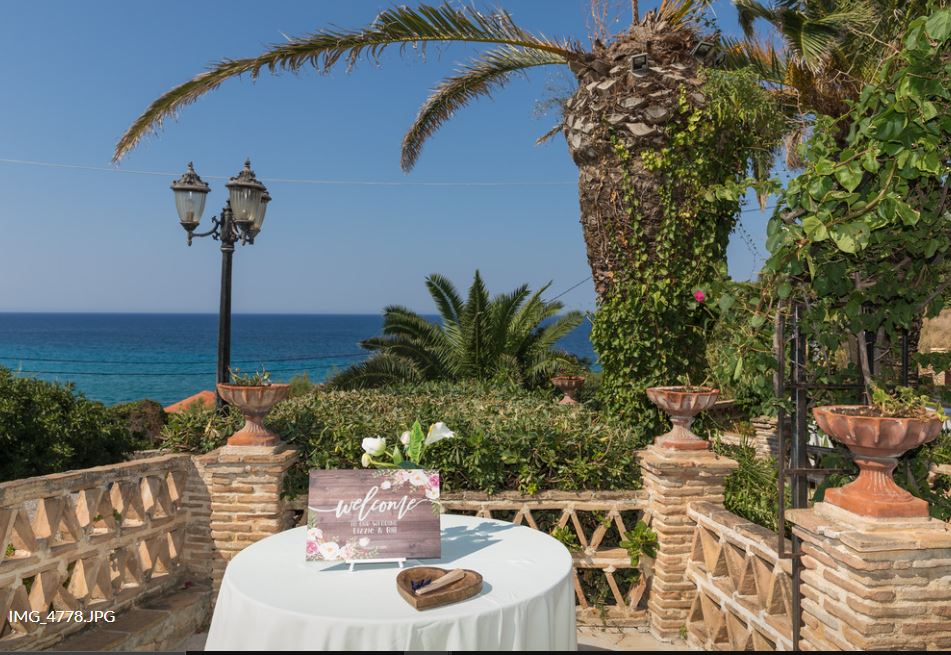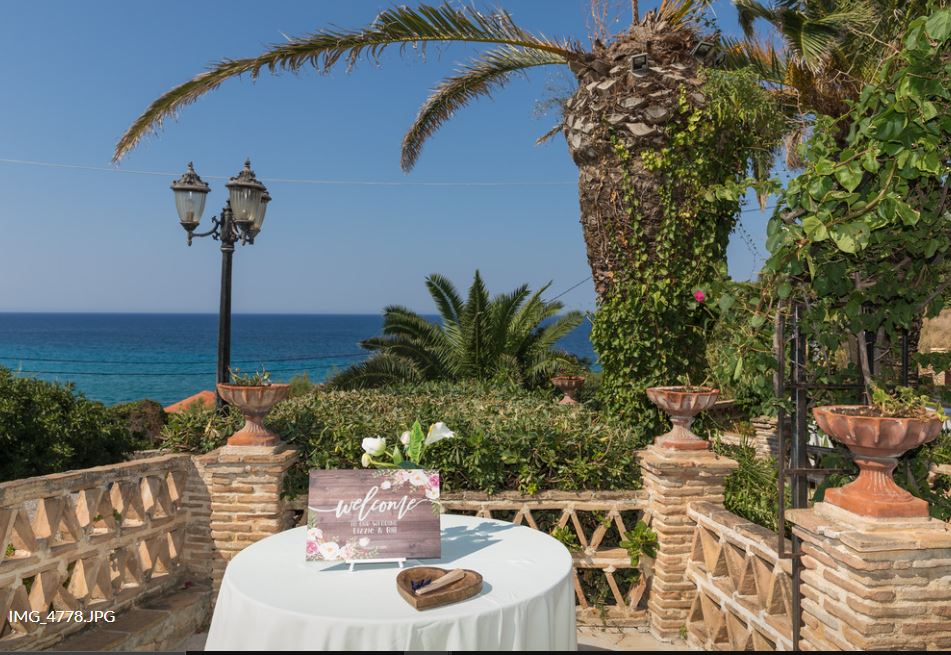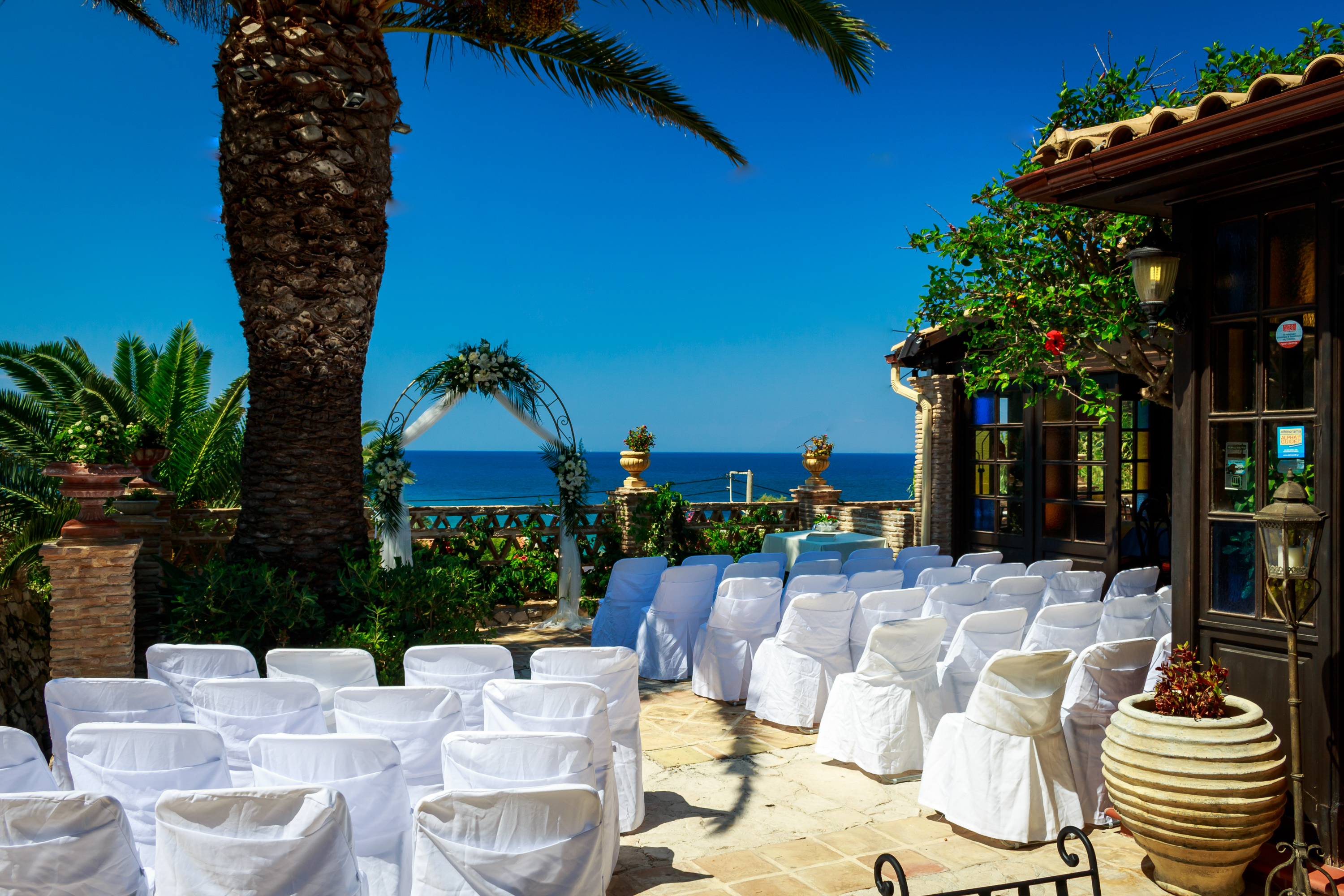 Book your Wedding Date
Facilities:

Free parking

Free WiFi

Garden

Restaurant (à la carte)
In Zakynthos on the well-known Red Rock (kokkinos Vrachos) of Xenopoulos, beside the Krioneri Lighthouse, in 1979 John and Soula Stamiris decided to renovate their old traditional mansion. By 1990 with the help of the Zakynthian architect, Nikos Lycouressis, they created the Piano-Bar Restaurant Aresti. Its unique architecture, the traditional local materials used -stone, brick, wood- the popular technicians who worked with much care and lone, its colours, the granny's old Zakynthian furniture and the paintings by D. Konstantopoulos and K. Maroyda , led to the unique beauty of Aresti.
Ceremony venue

AGIOS DIMITRIS CHURCH
With a charming little stone built church and large beautifully landscaped gardens the Aresti in Agios Dimitris is by far the most romantic, stylish and idyllic place for your wedding.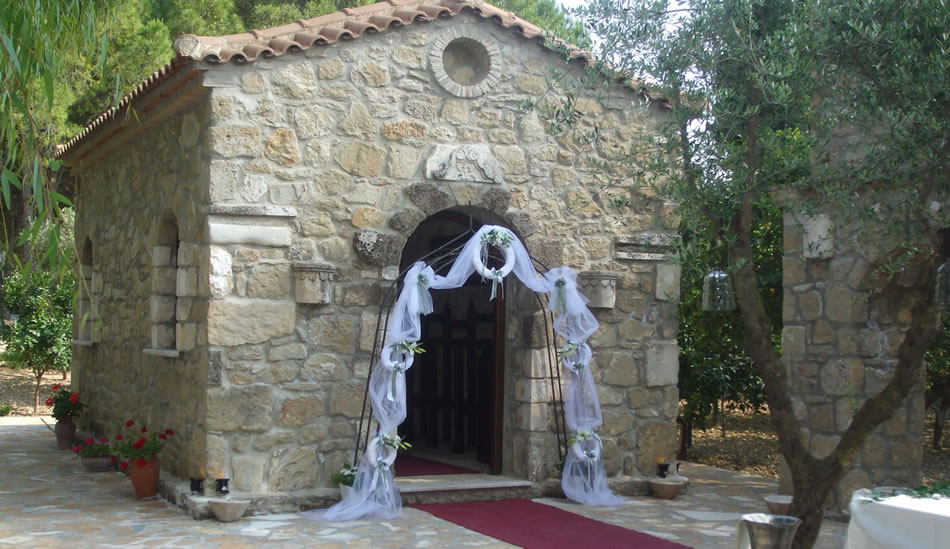 ARESTI RESTAURANT
Aresti restaurant provides the perfect scenery in which to host your next social event. In summer the cool garden with lovely sea views forms a magical setting in which to receive your guests. In winter, the closed banquet room with the open fireplace will help you to celebrate every important event with the luxury it deserves.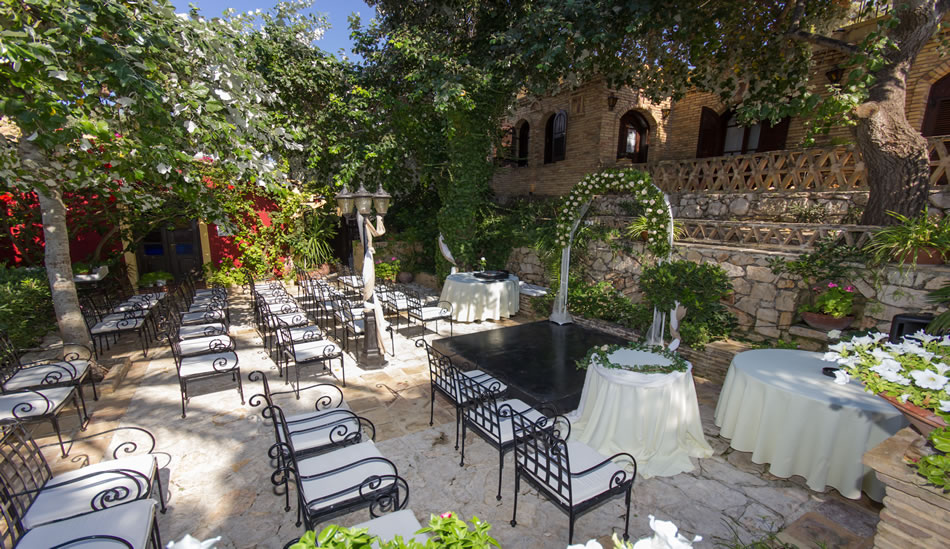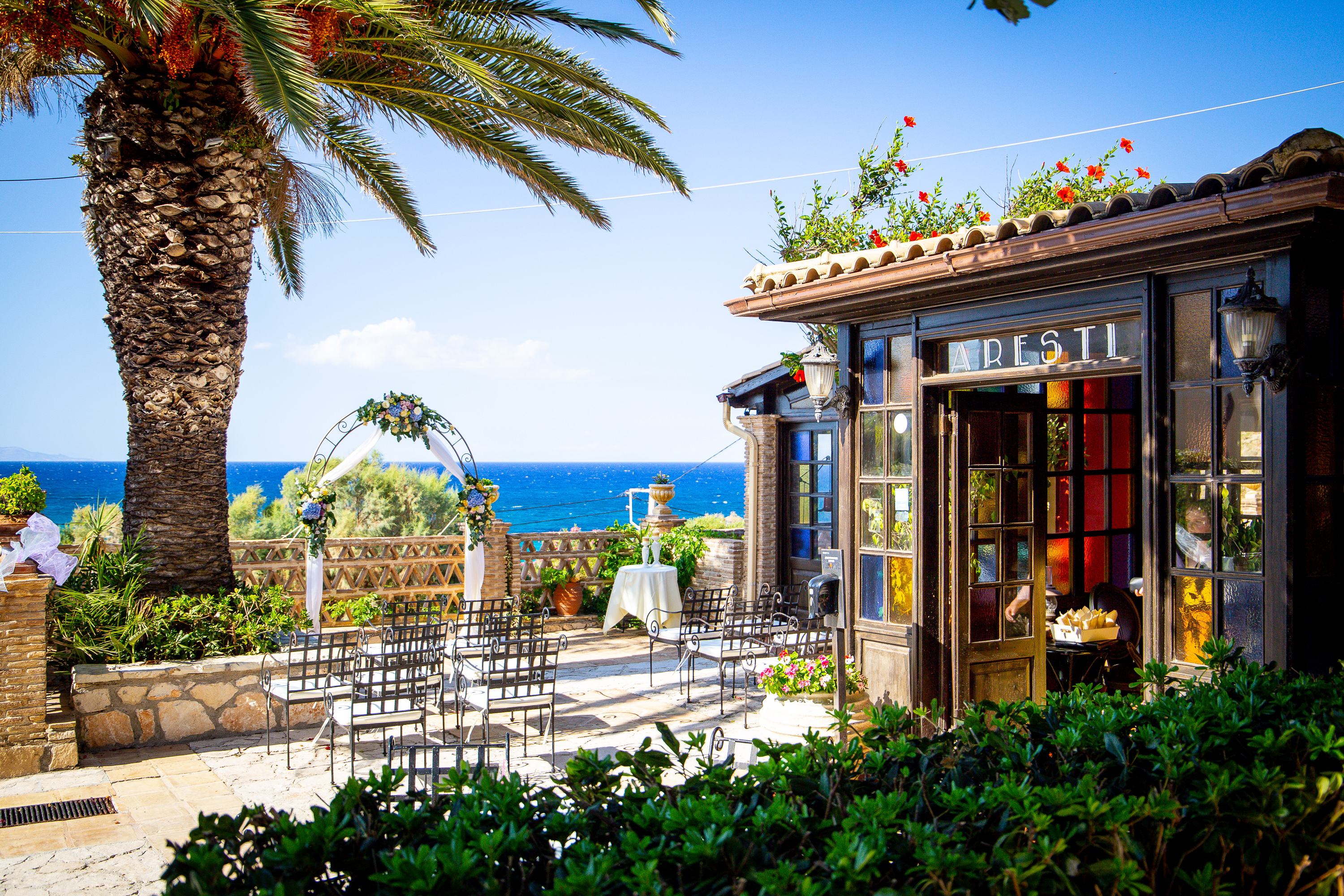 Banqueting venue

ARESTI RESTAURANT
At Aresti restaurant you can enjoy local dishes like Zakynthian casseroled beef, rooster ragu, rabbit in lemon sauce, Aresti pork, pot roast lamb all prepared in the traditional way with pure ingredients, produced in our Aresti farm at St. Demetrios. Aresti restaurant can hold from 12 to 160 guests.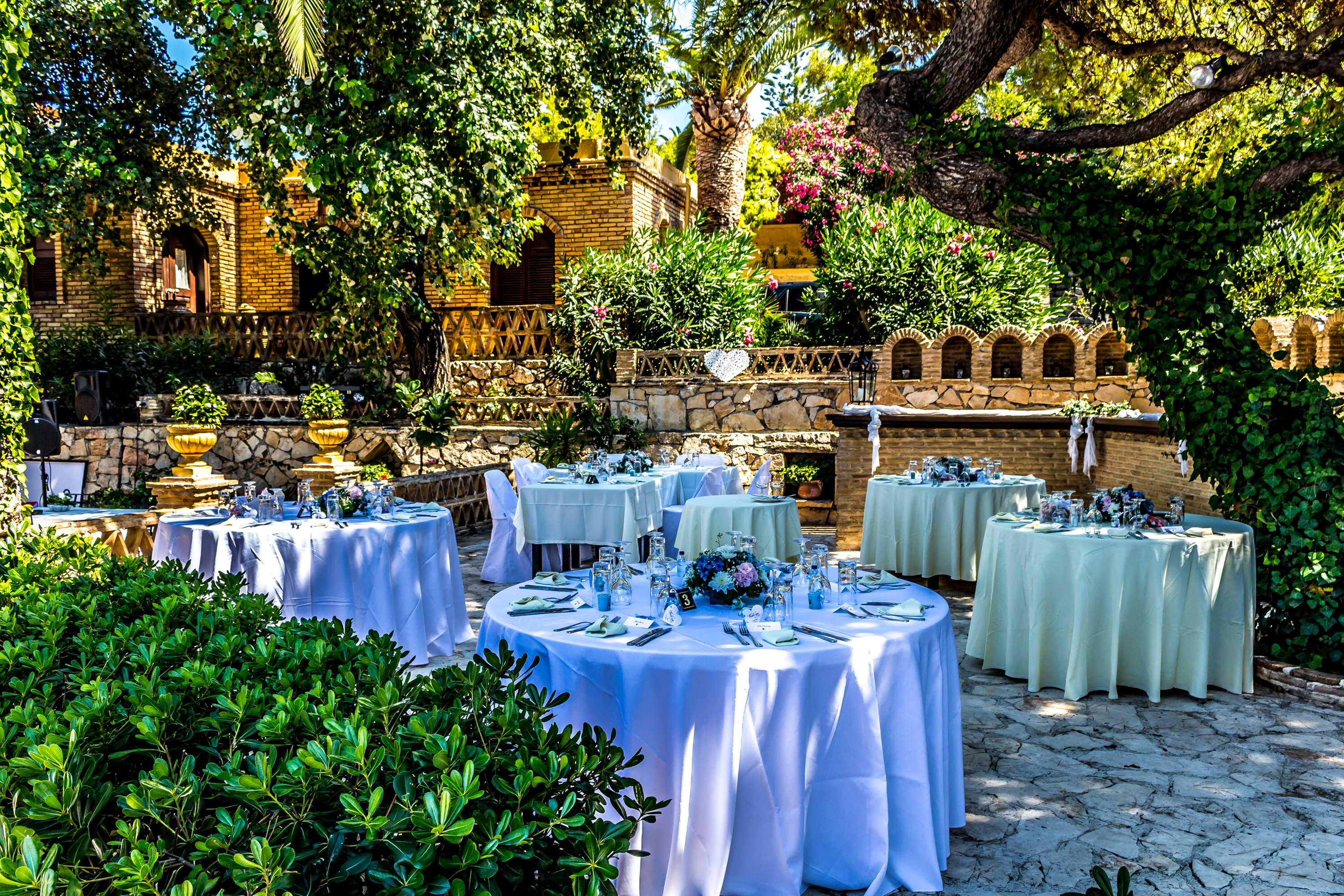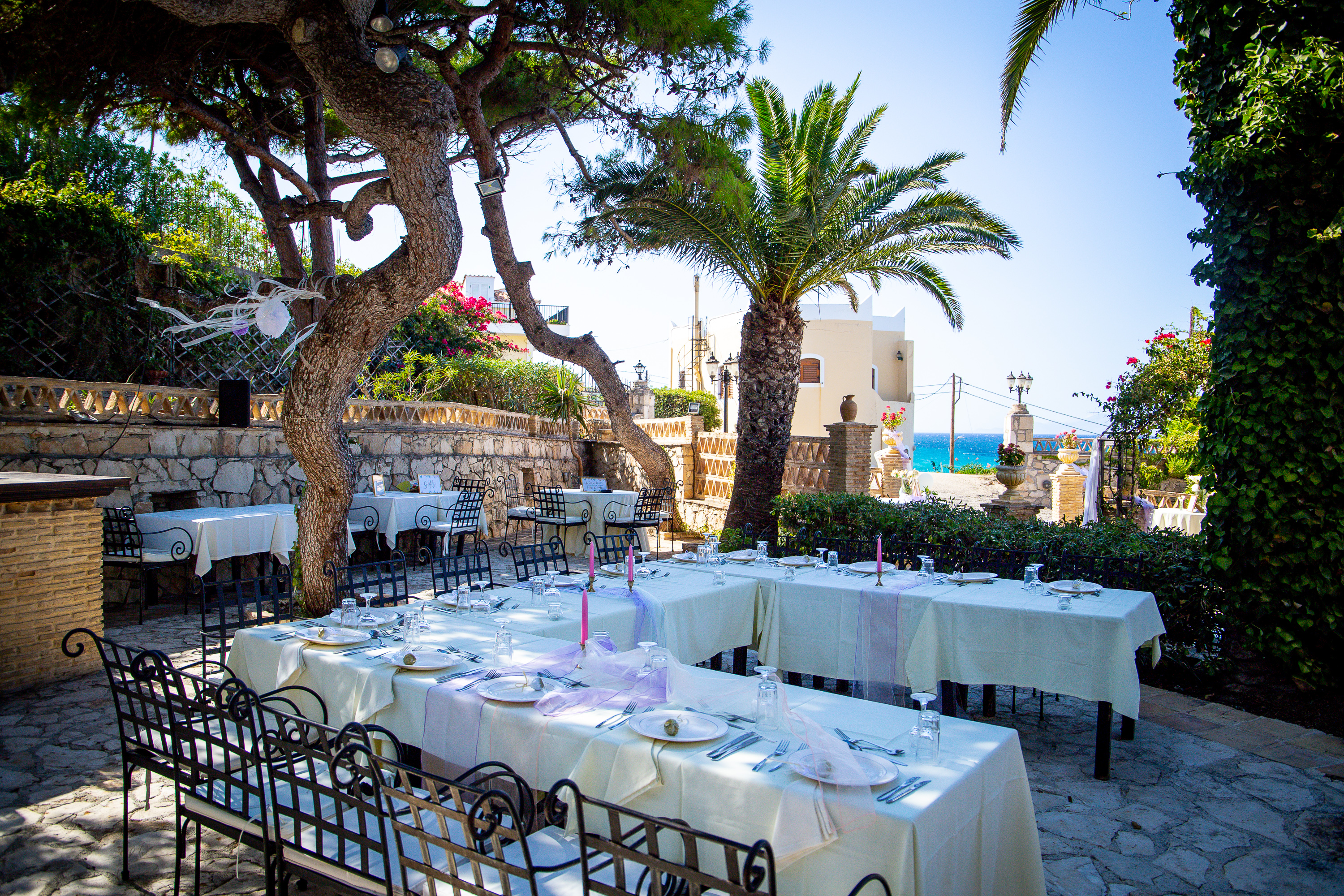 Important Notes:
Please note that Aresti Restaurant has a minimum 15 pax. Contact [email protected] for any enquiries regarding banqueting services at the Aresti Restaurant.
In case a wedding is booked and then cancelled the cancellation fees are 100,00 euros
In case of unpredictable weather conditions, the restaurant can accommodate in a covered area up to 70 guests.
How are venue fees settled when booking via BookYourWeddingDay.com?

If your travel agent makes the booking, the venue fee may be included in your package.
If you book online yourself, contact the hotel/venue as soon as you receive your booking confirmation to settle the required venue fee.