Aphrodite's Rock-Petra tou Romiou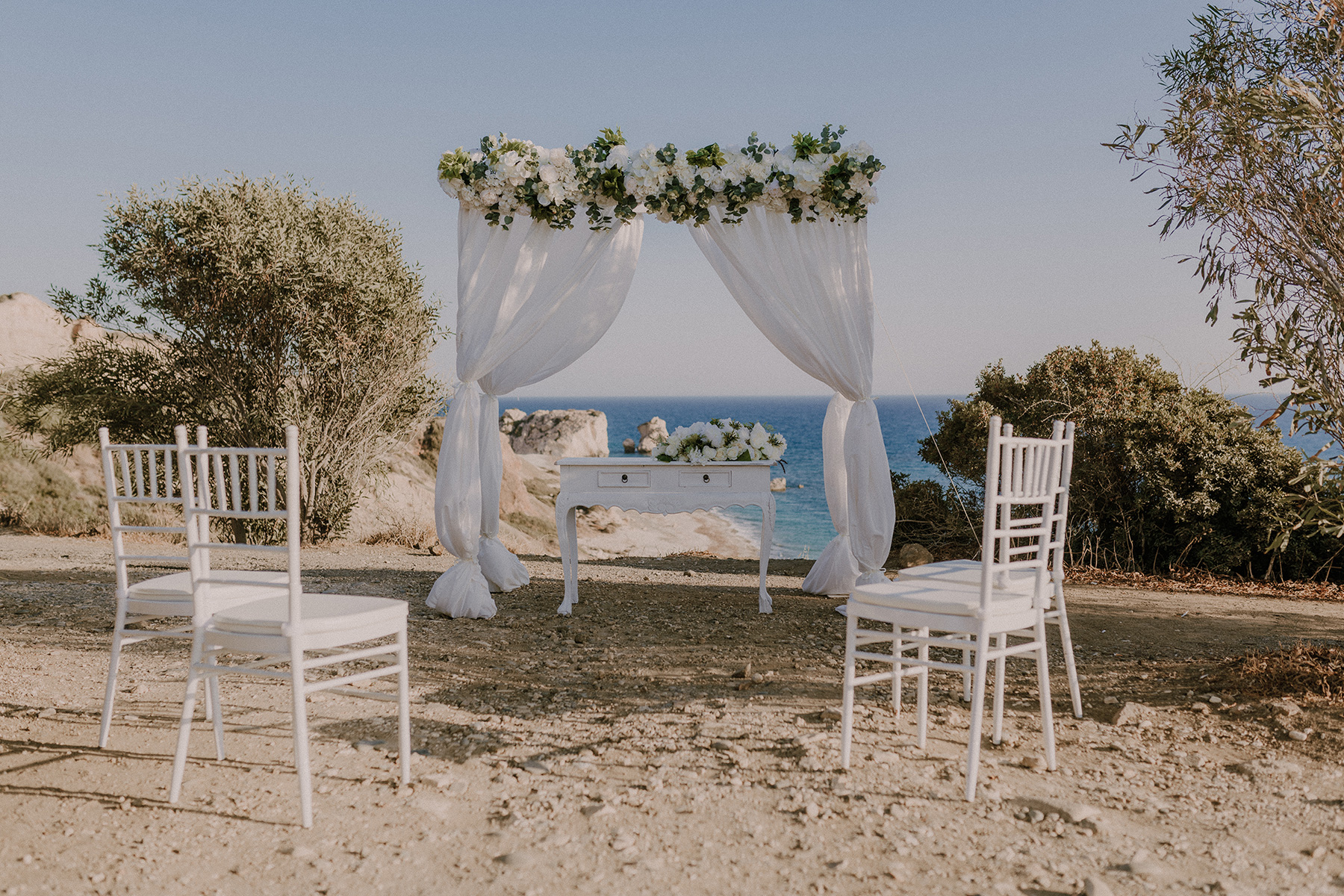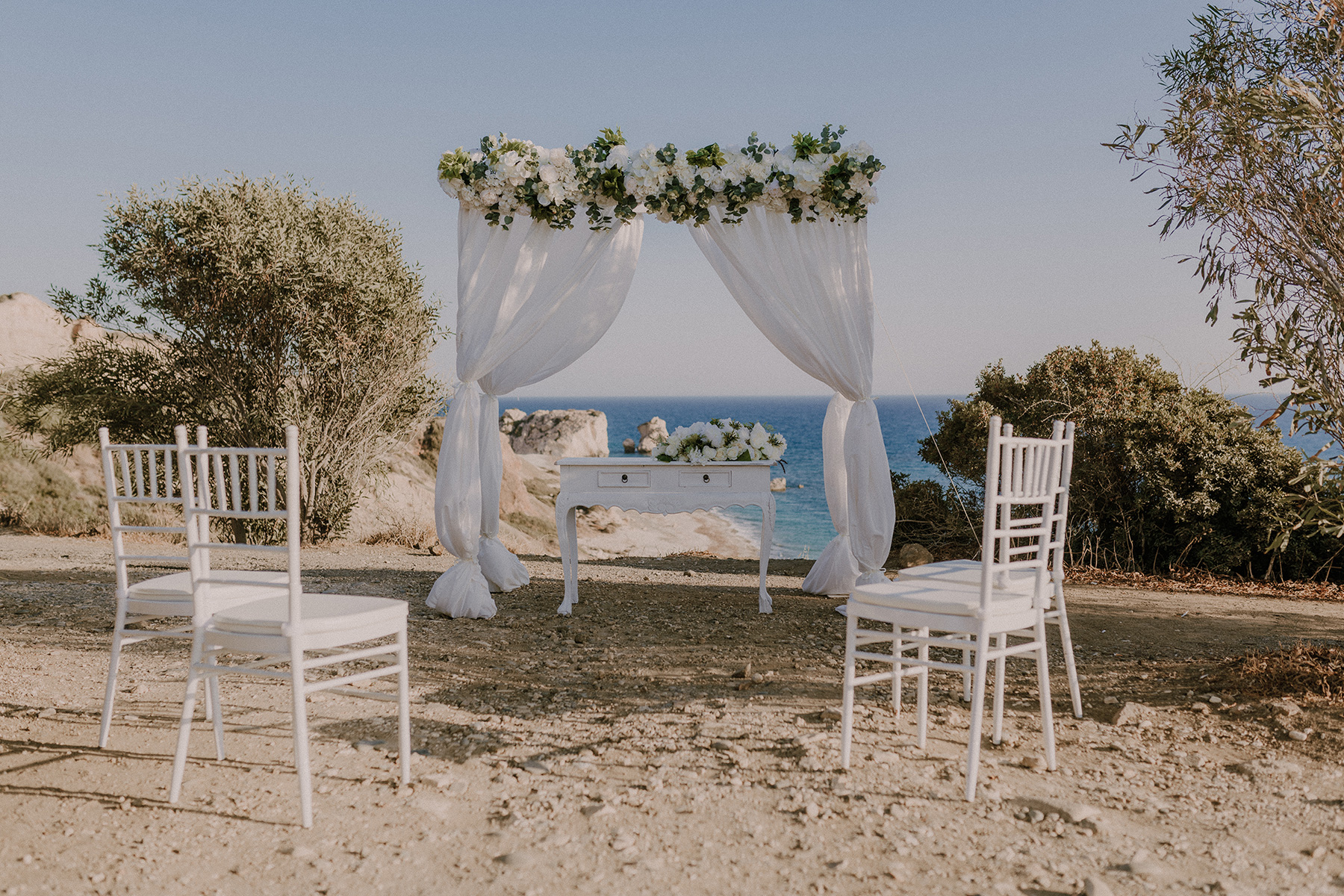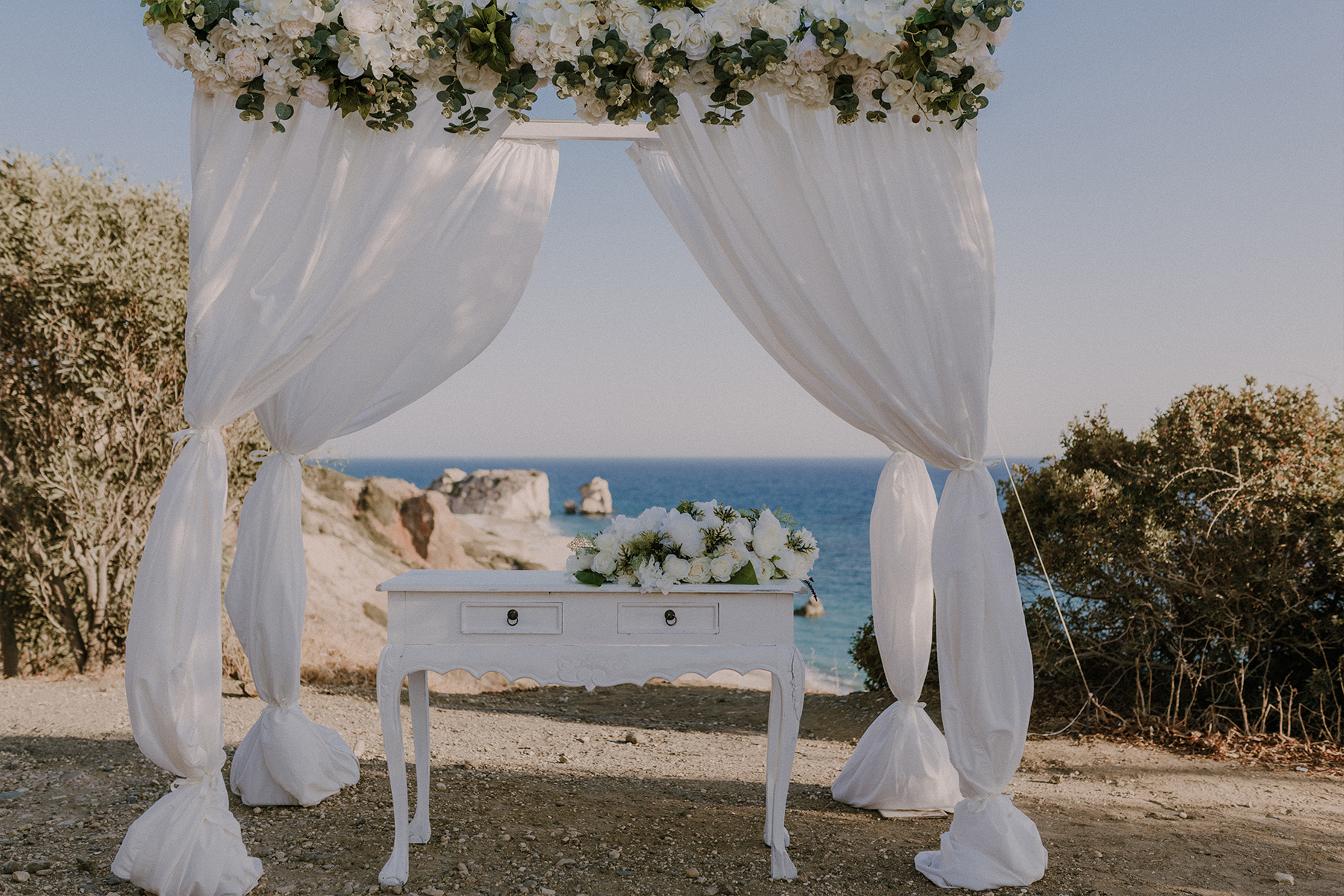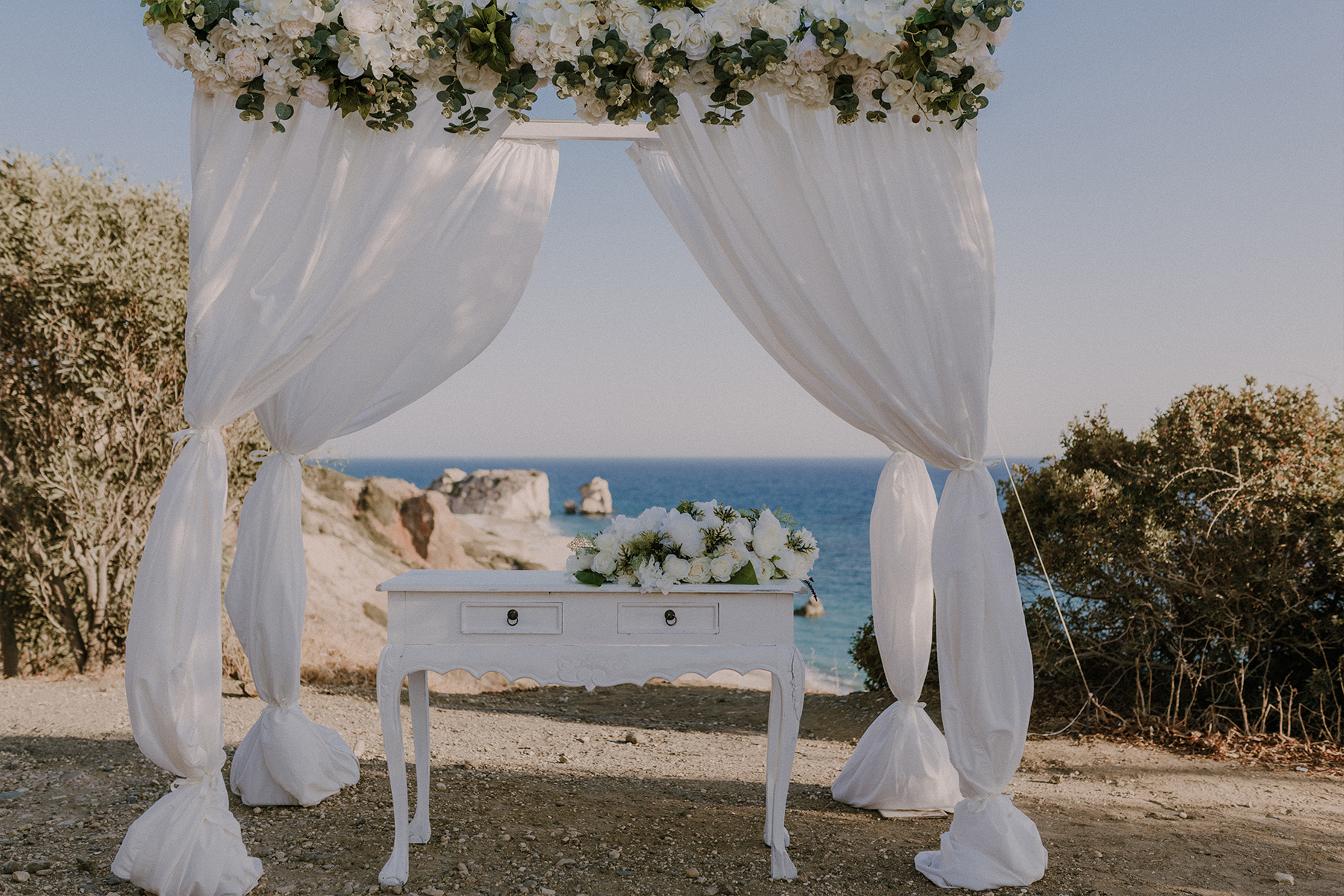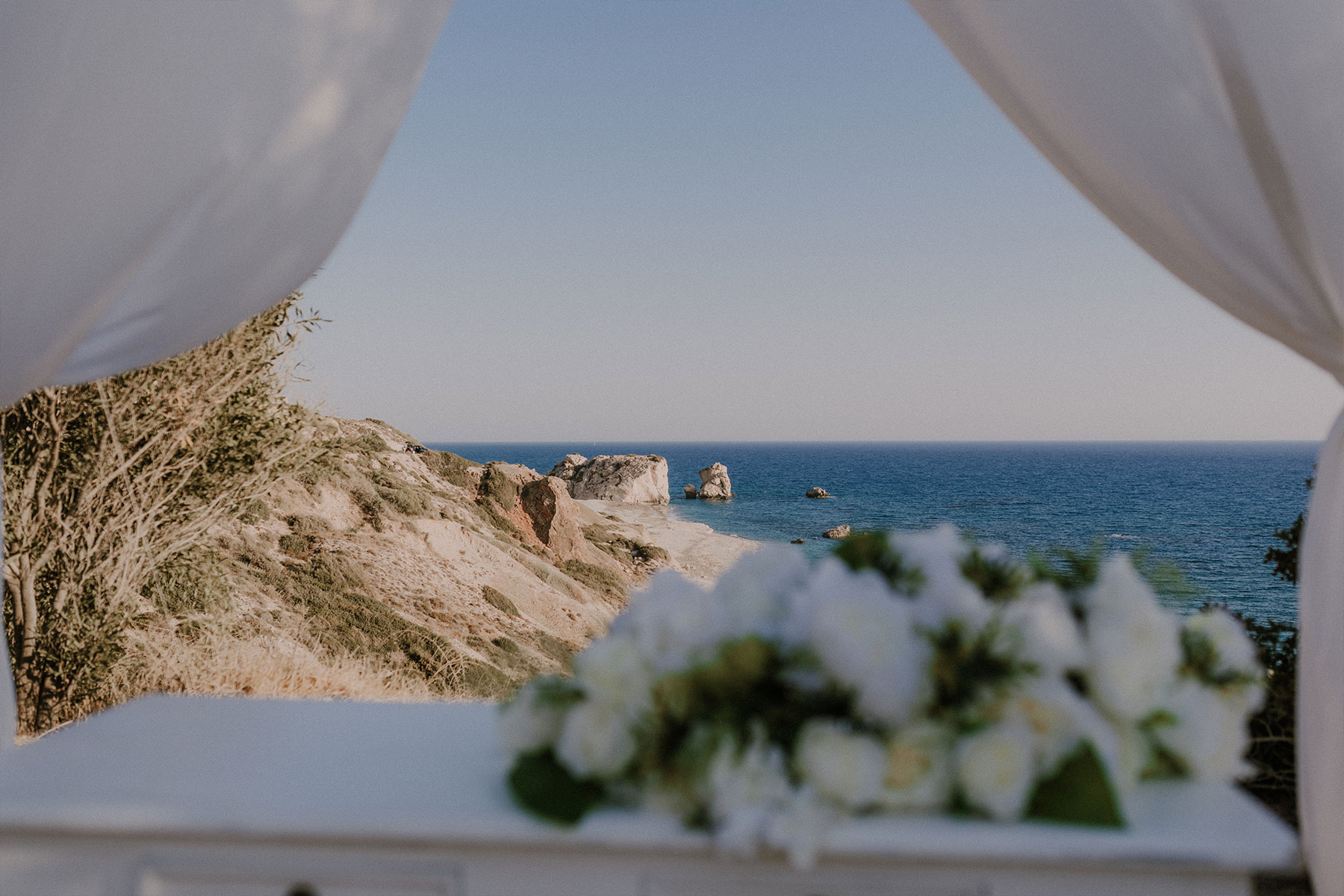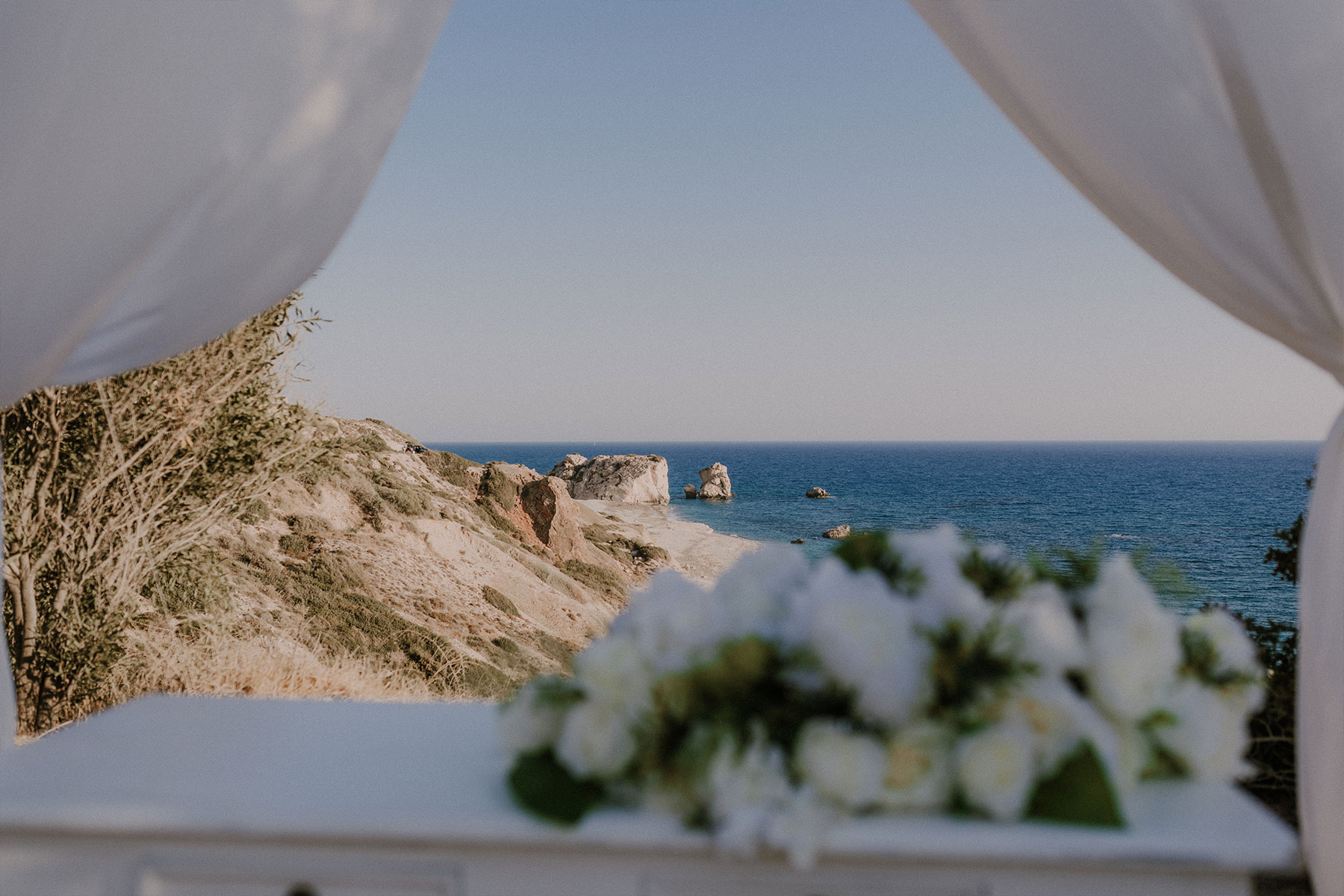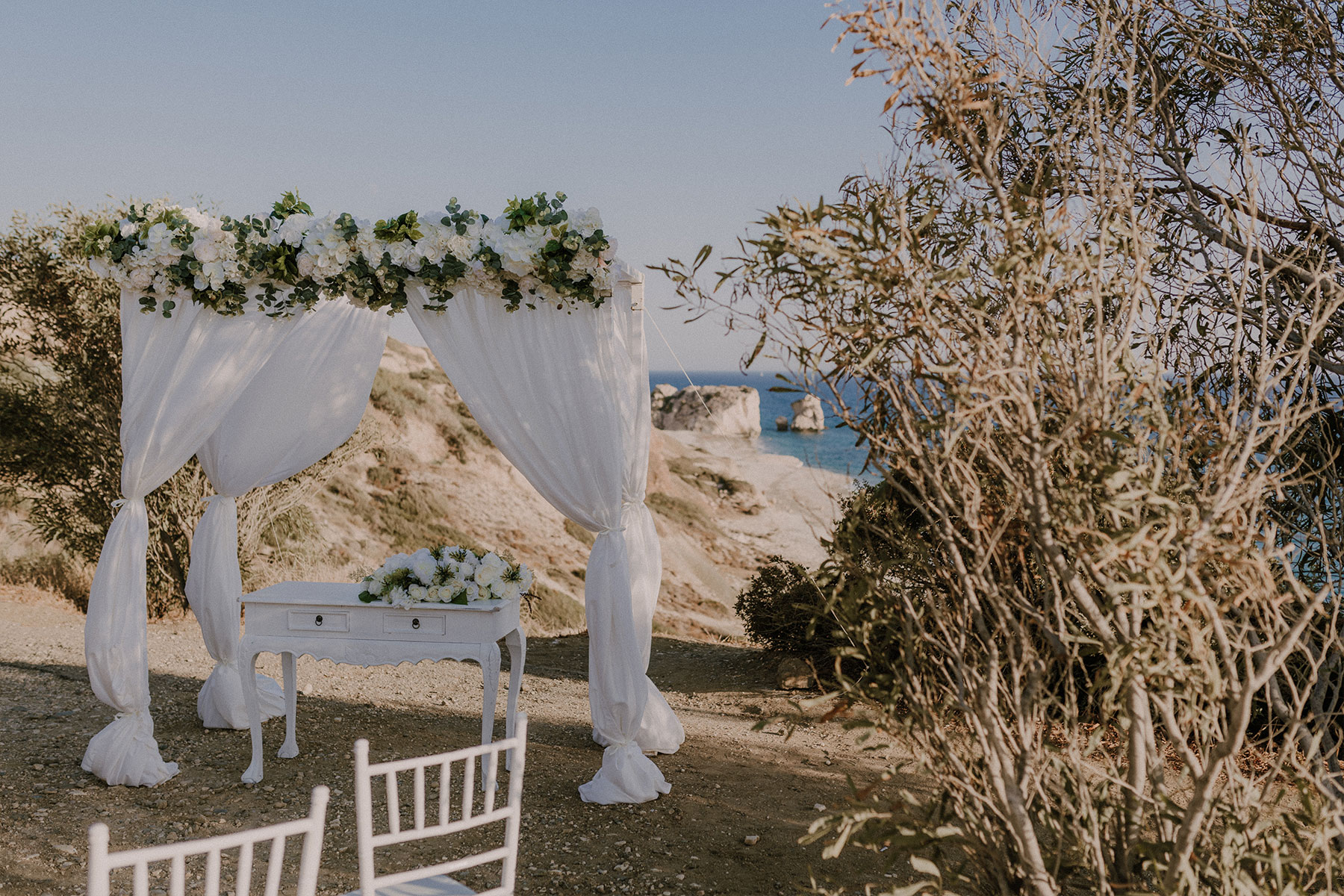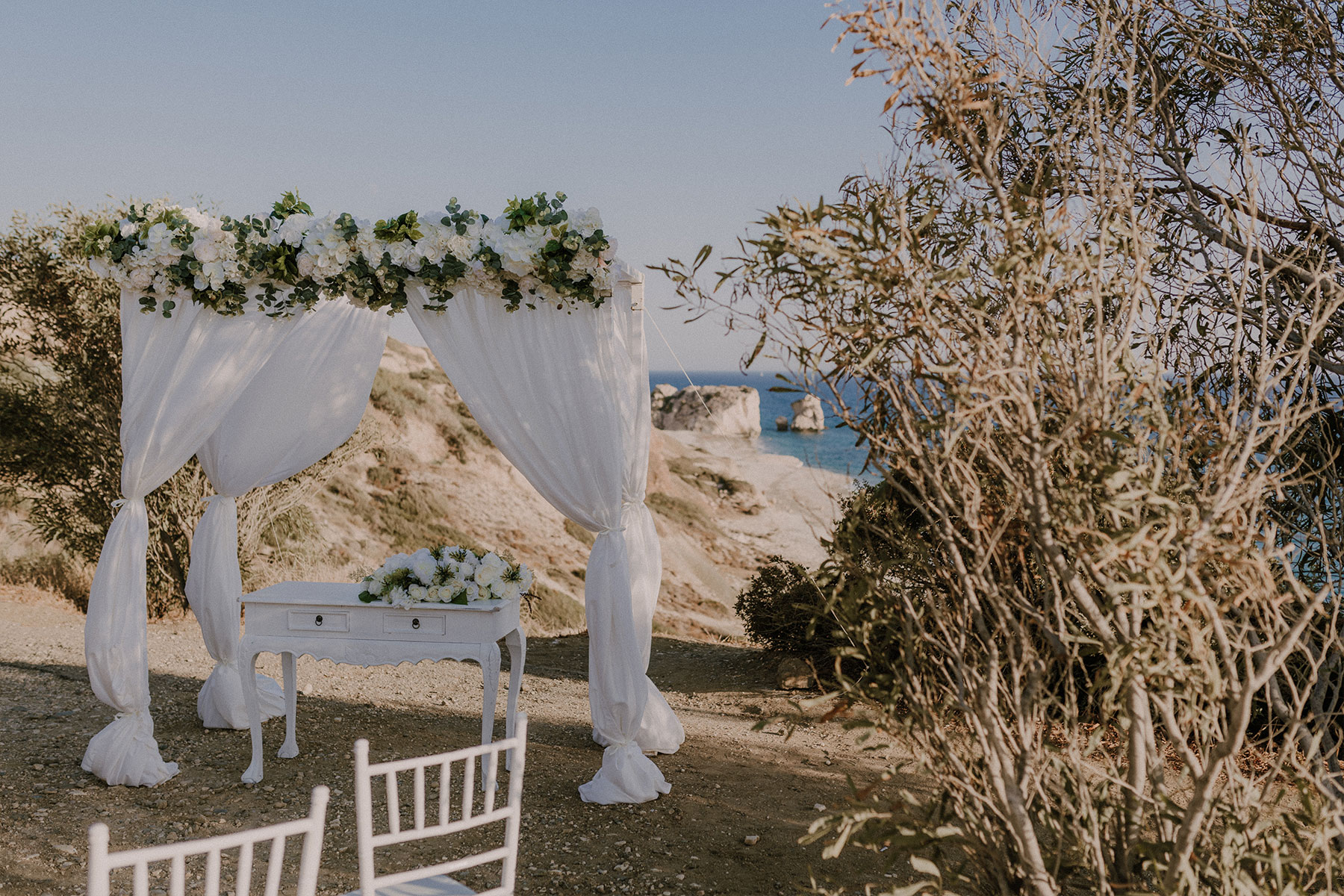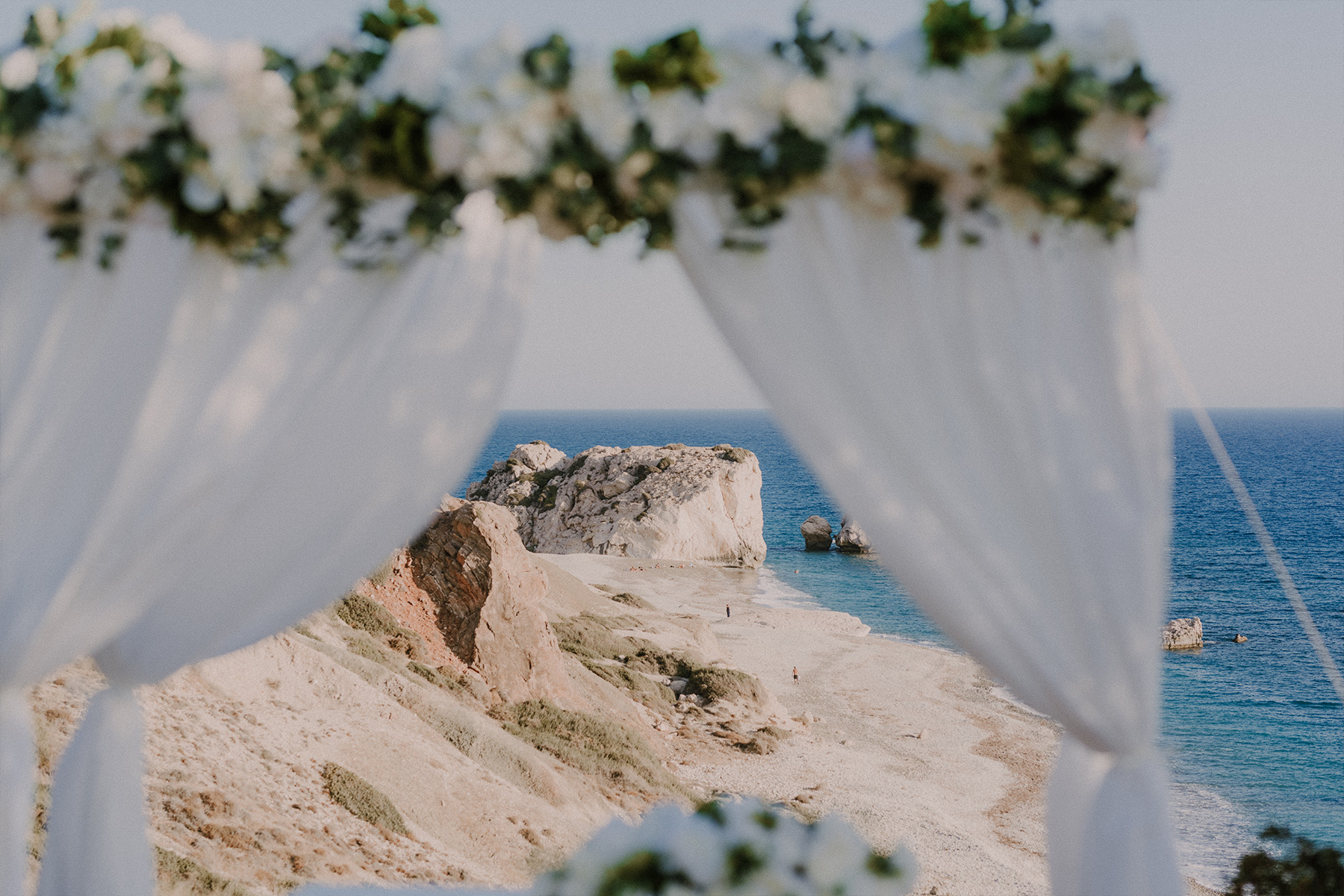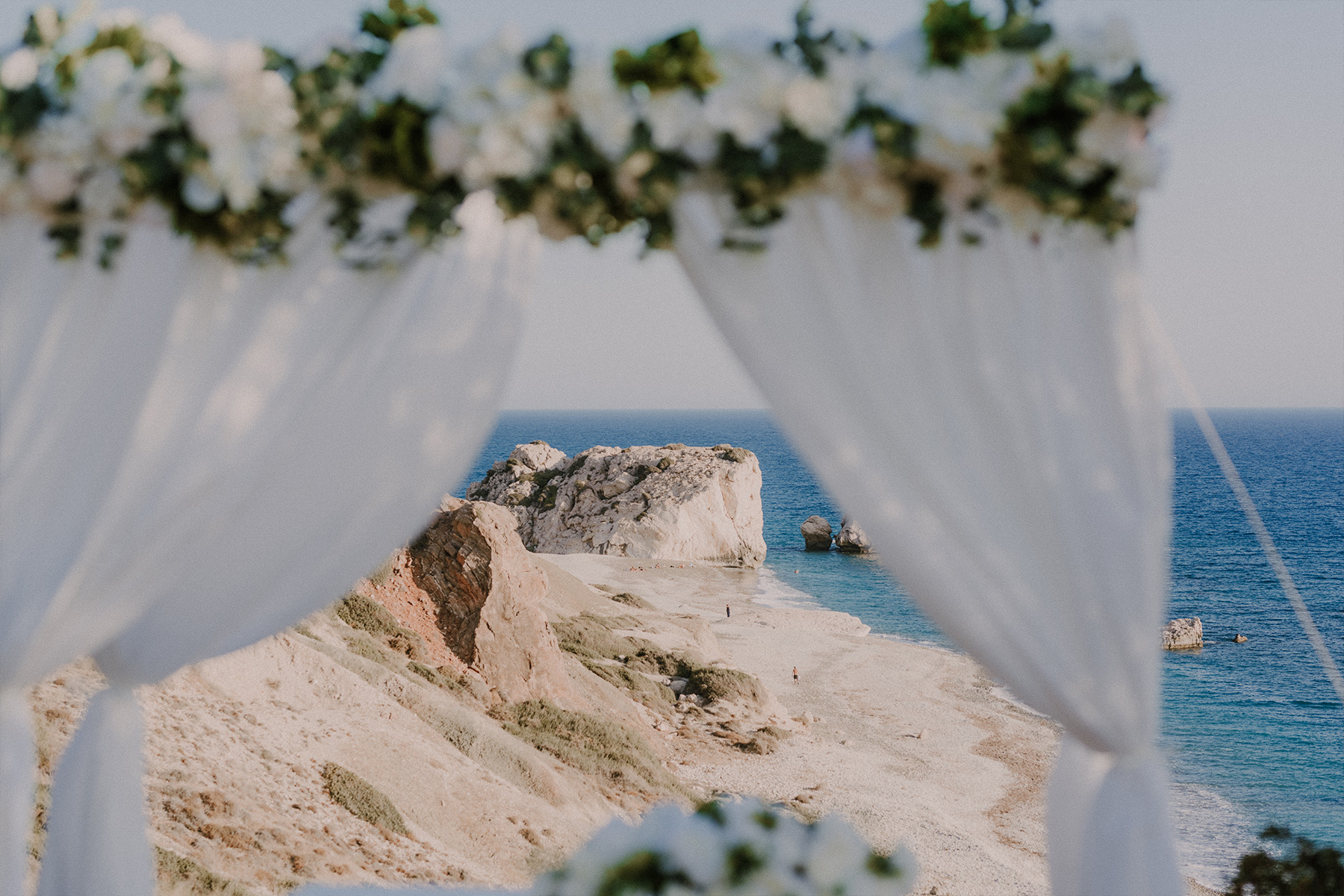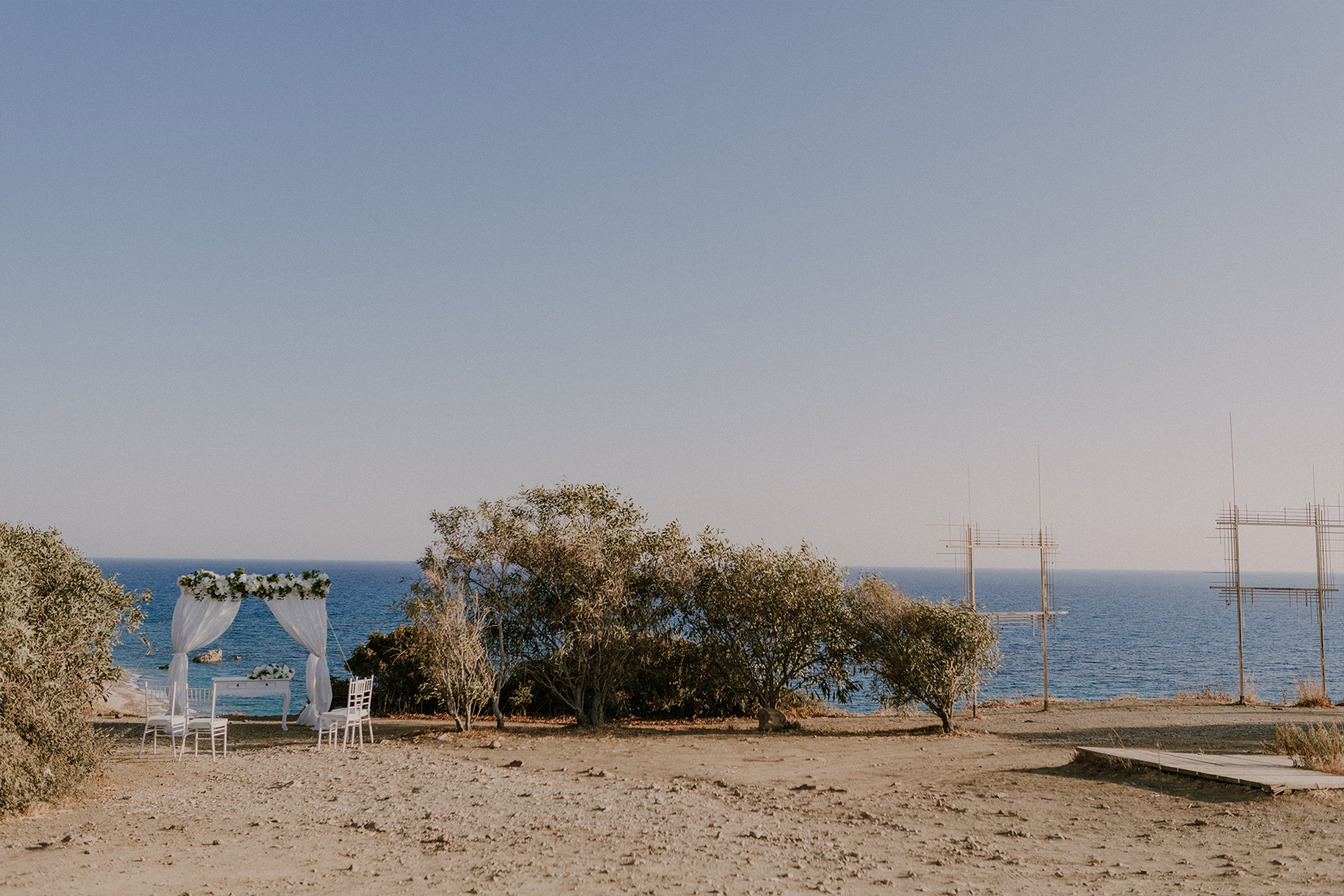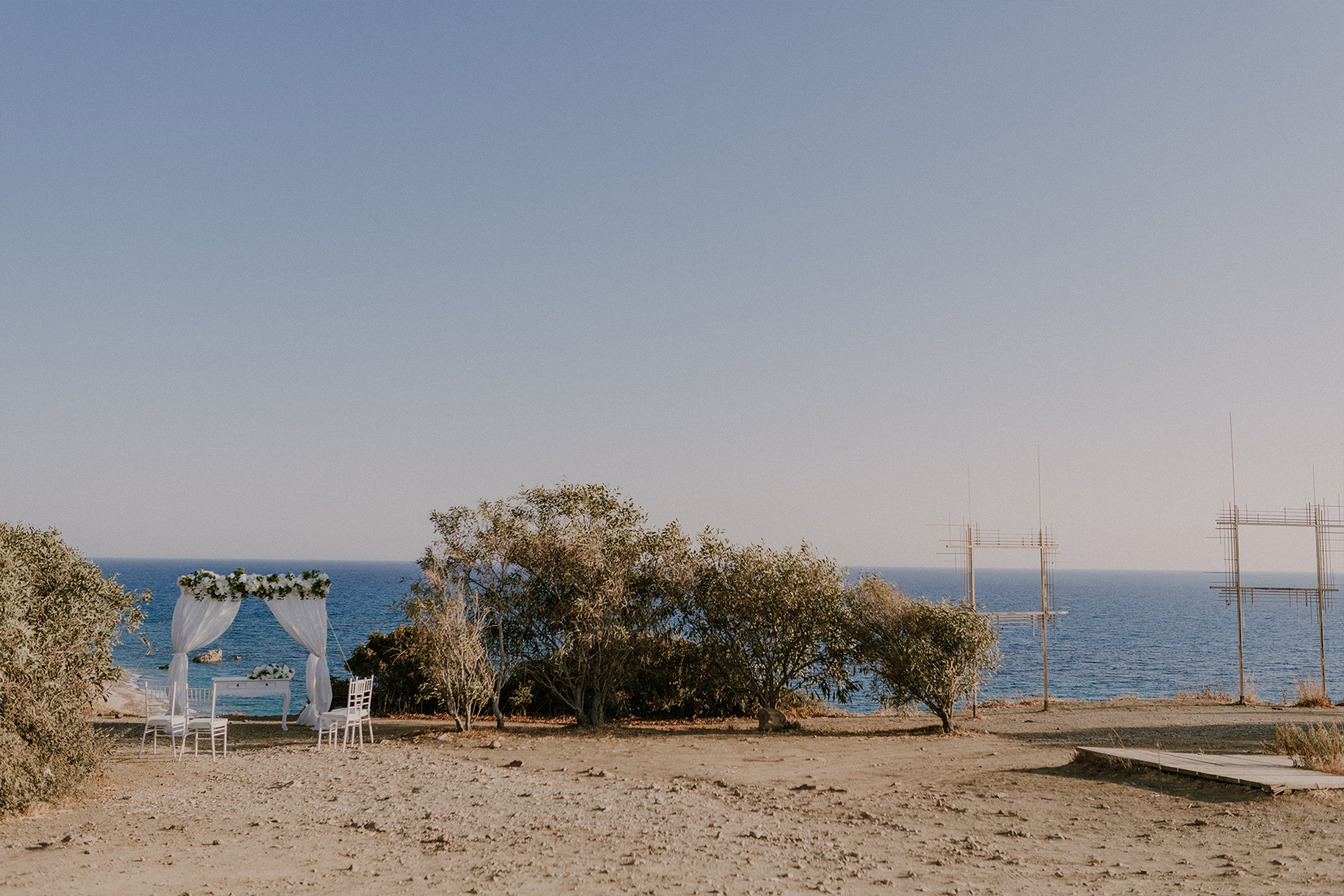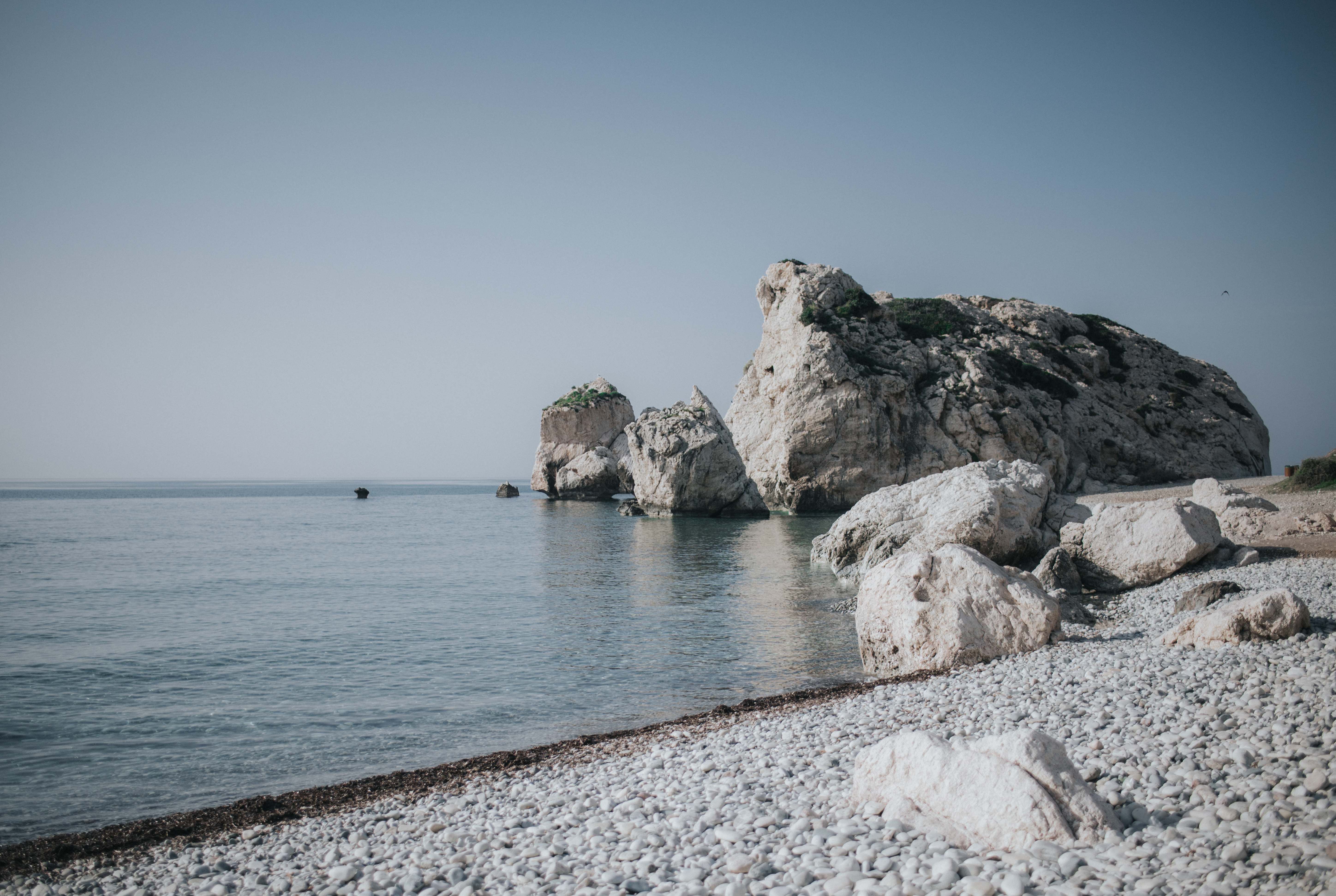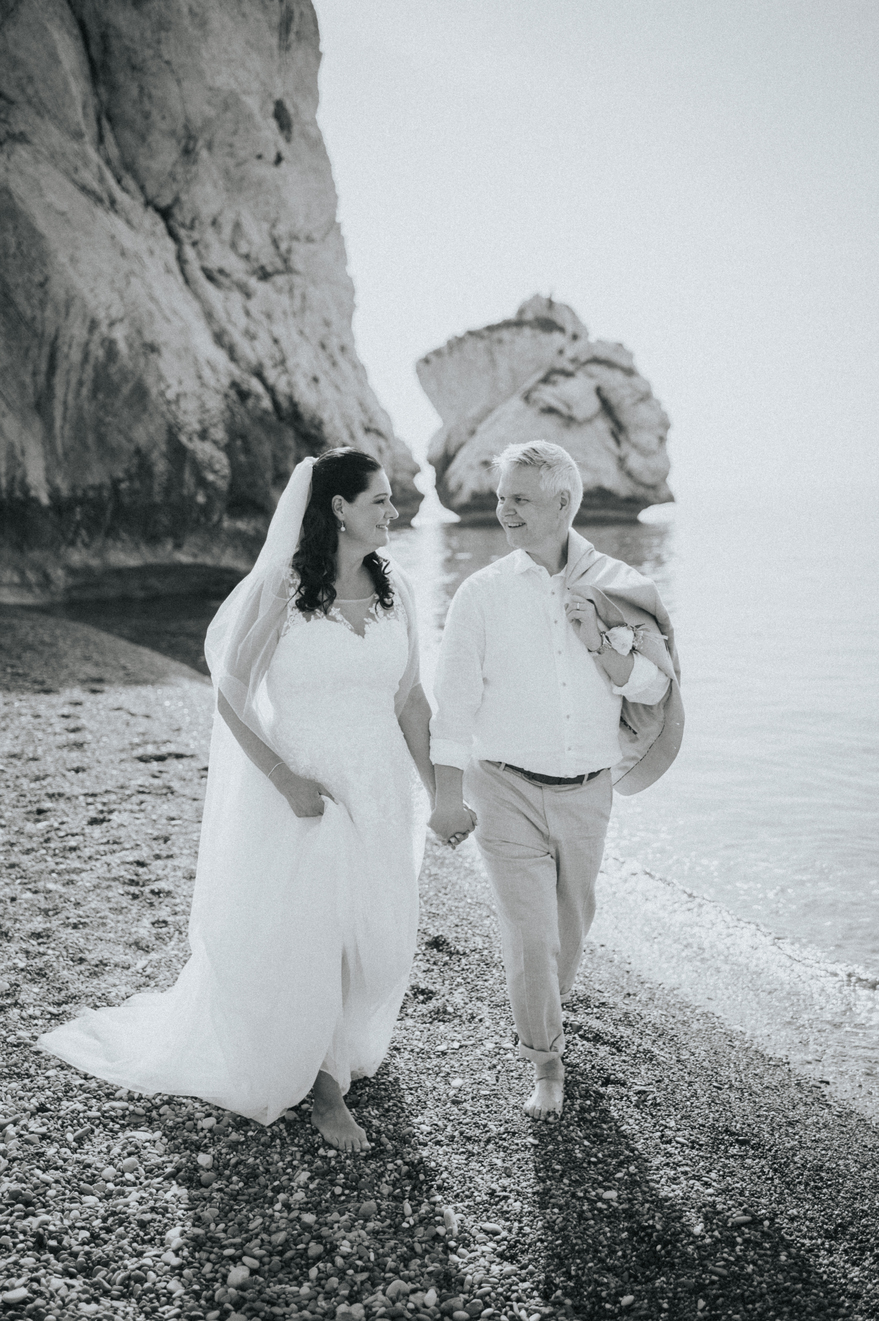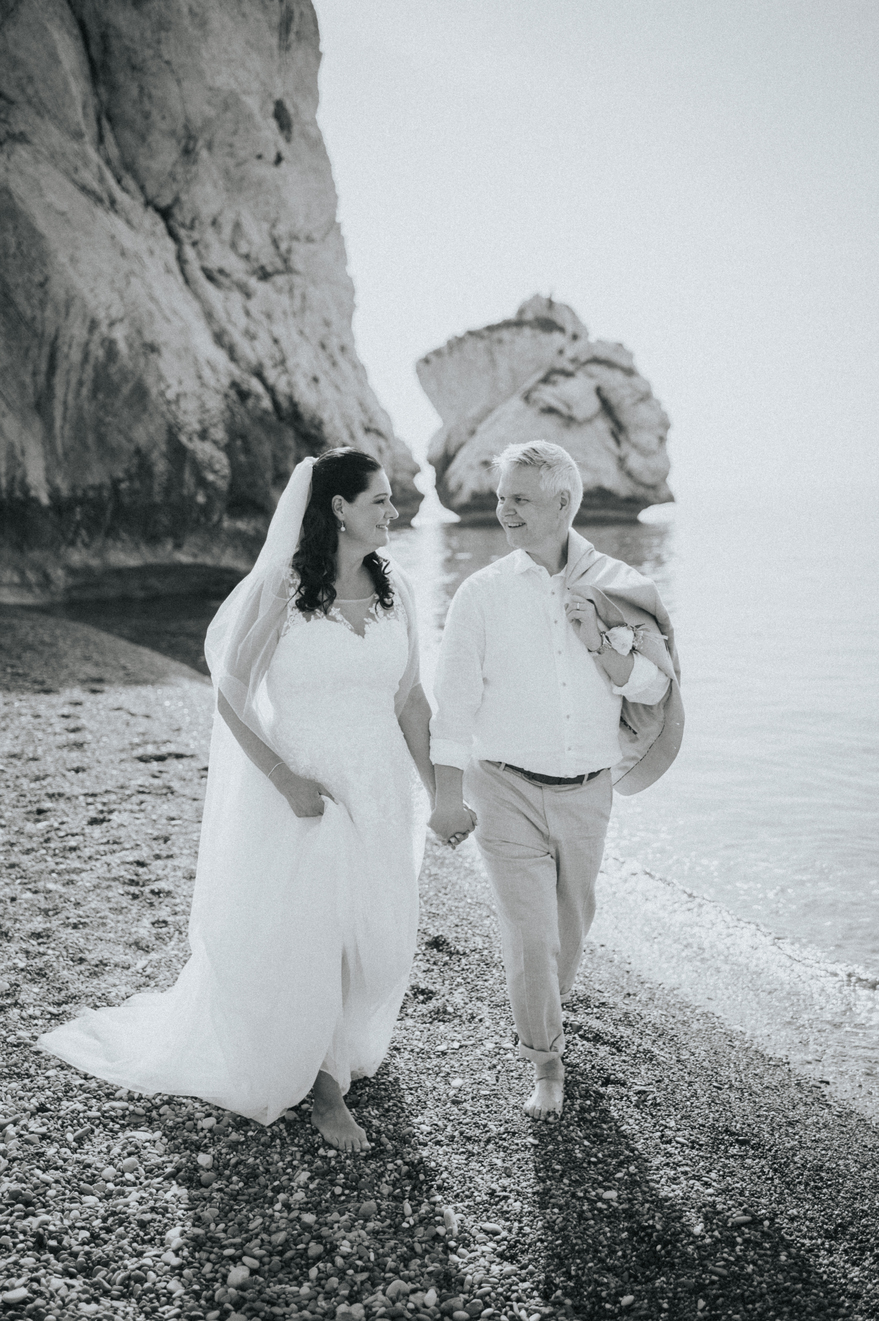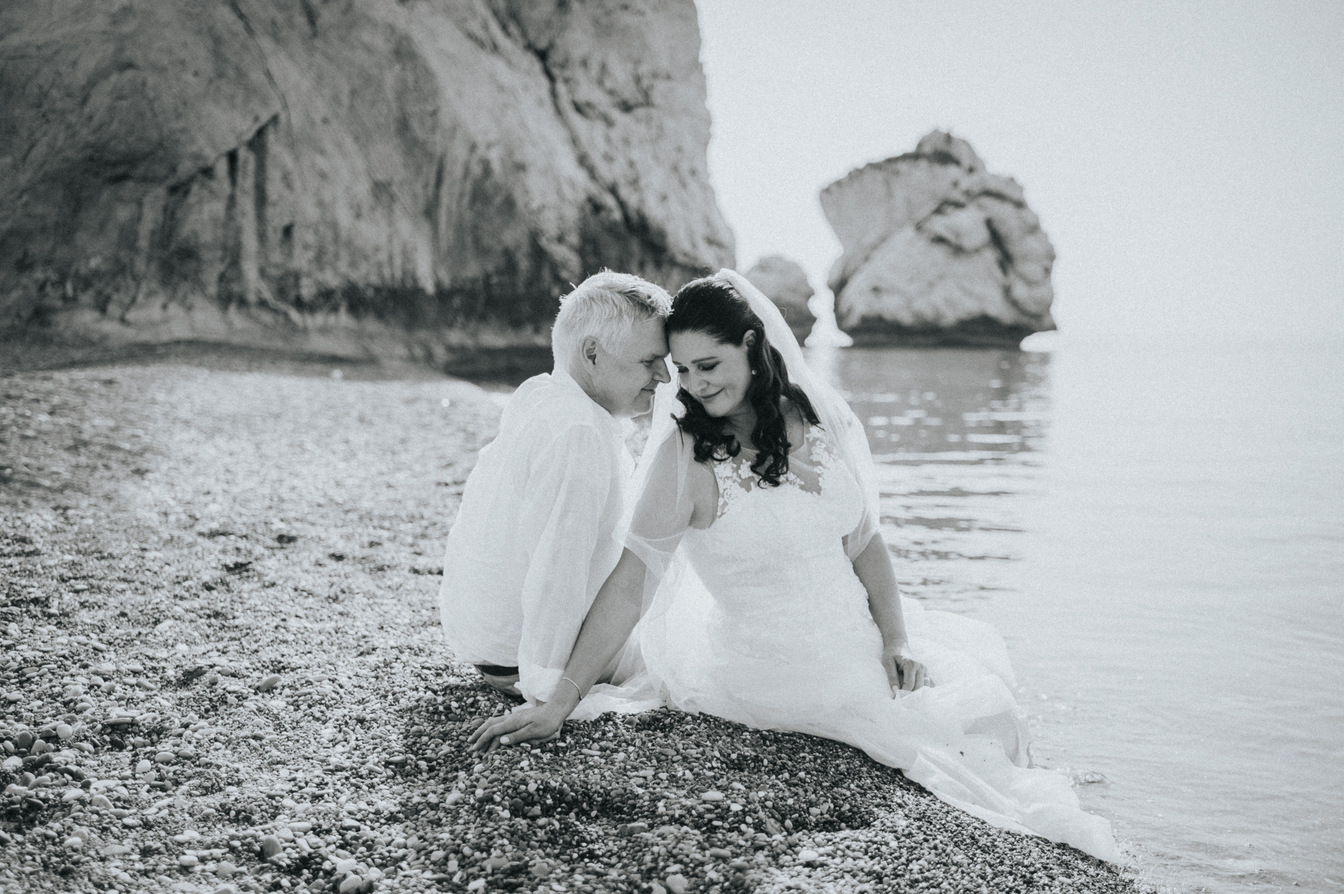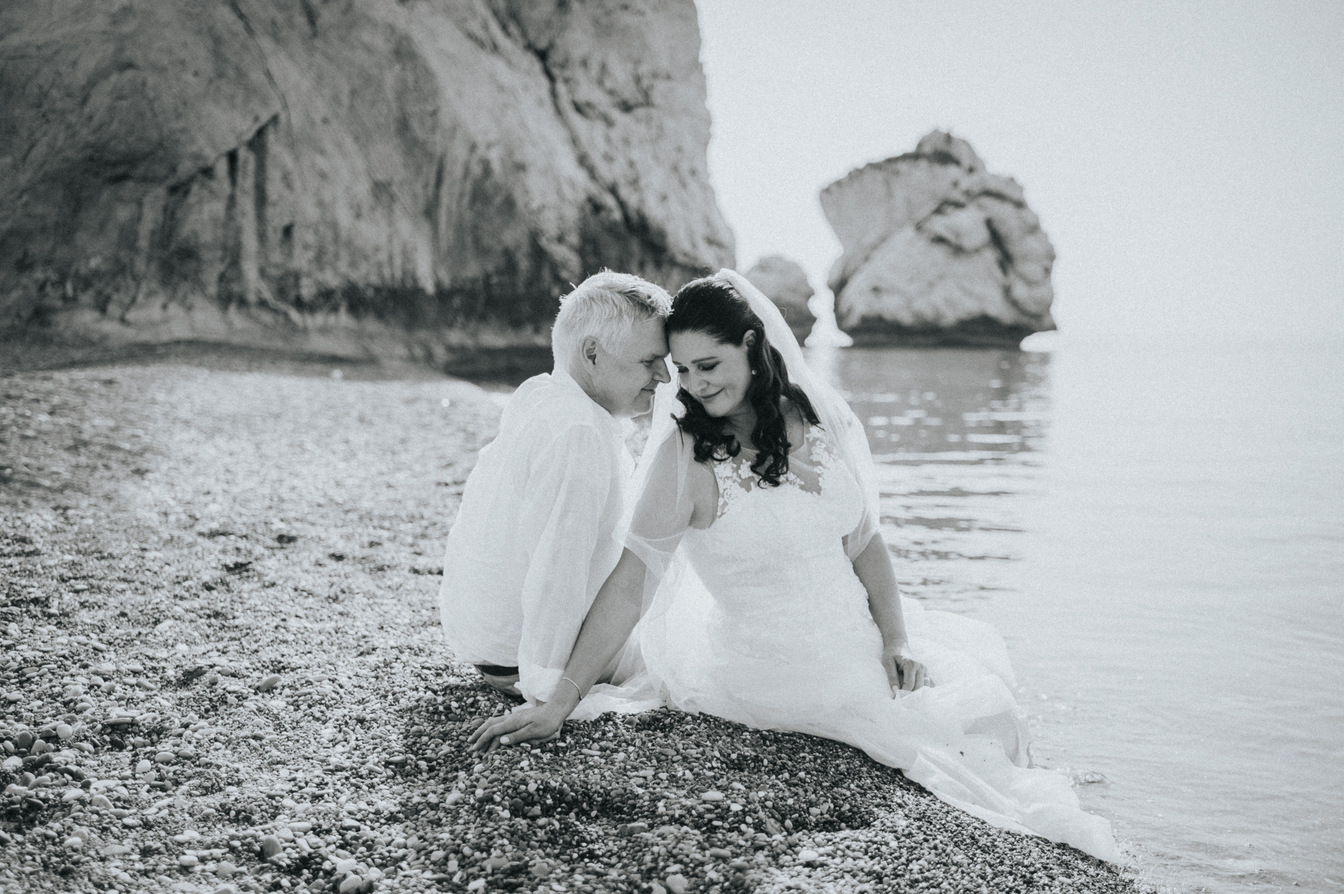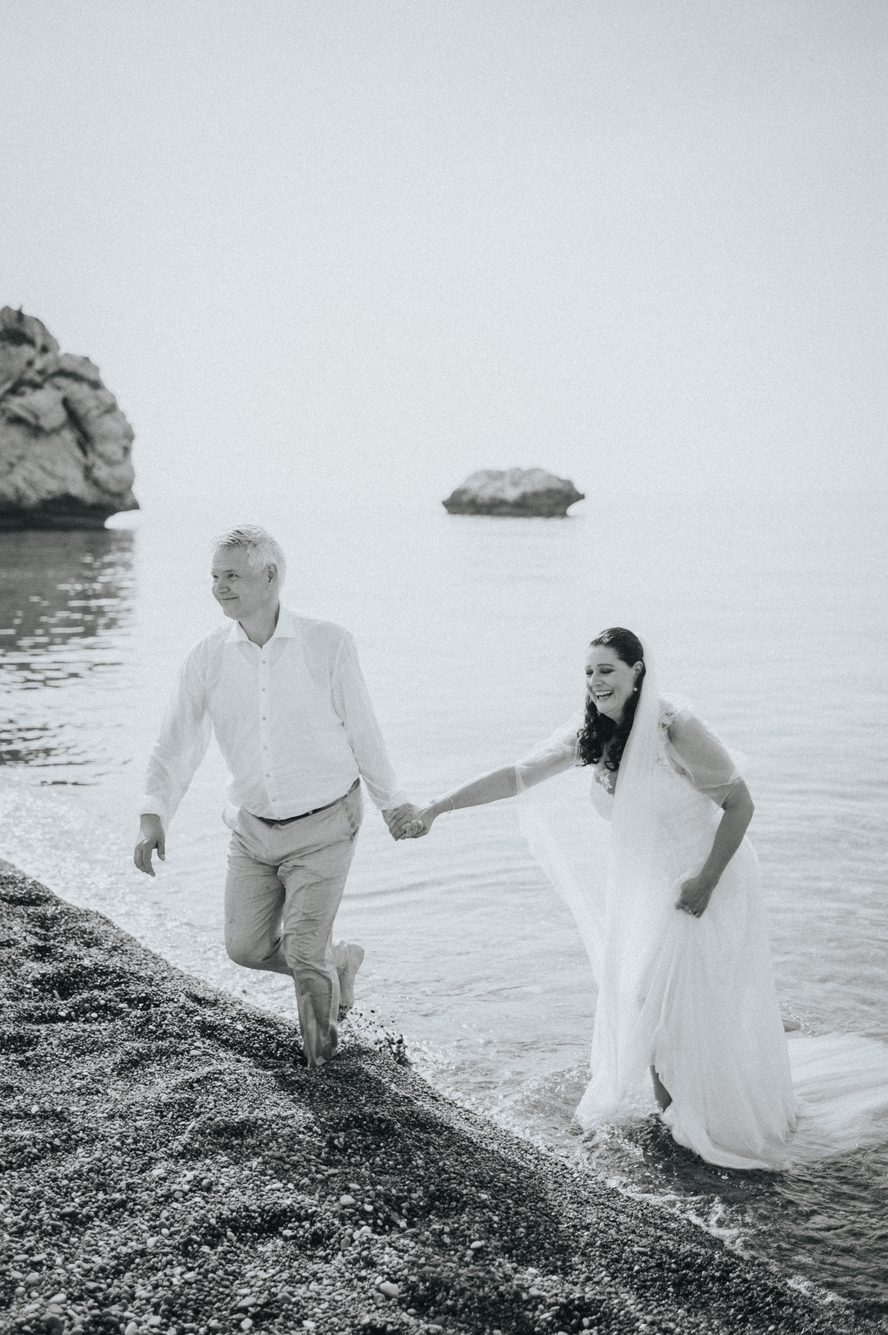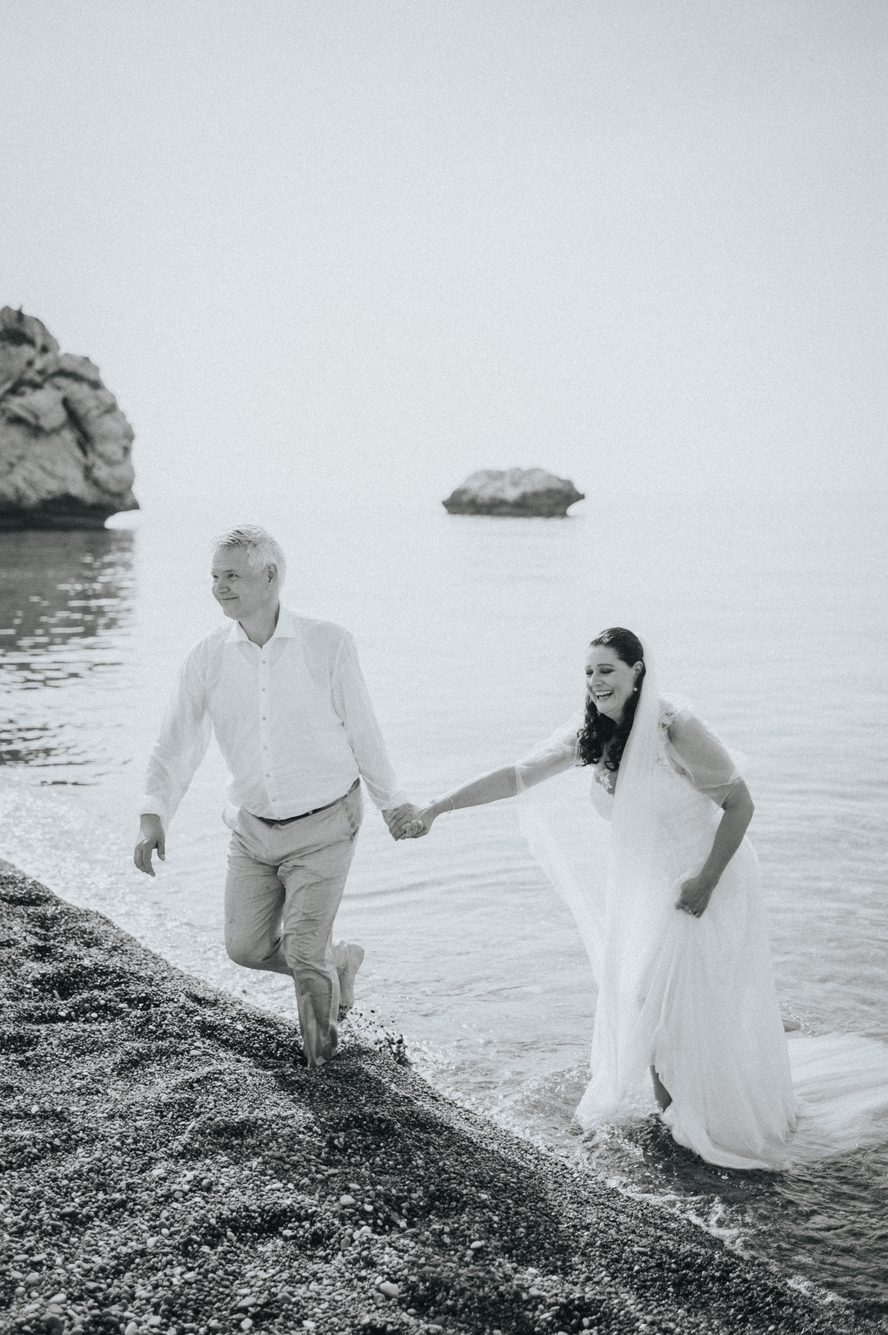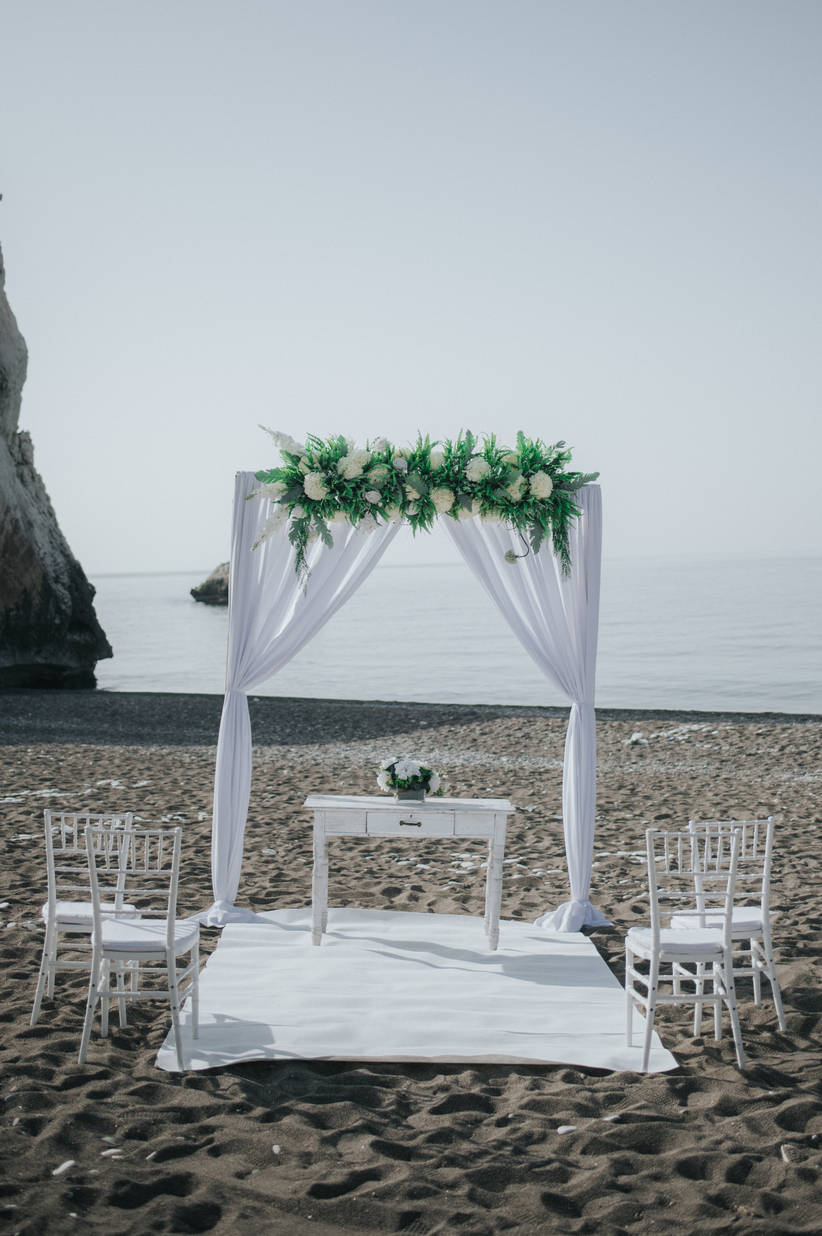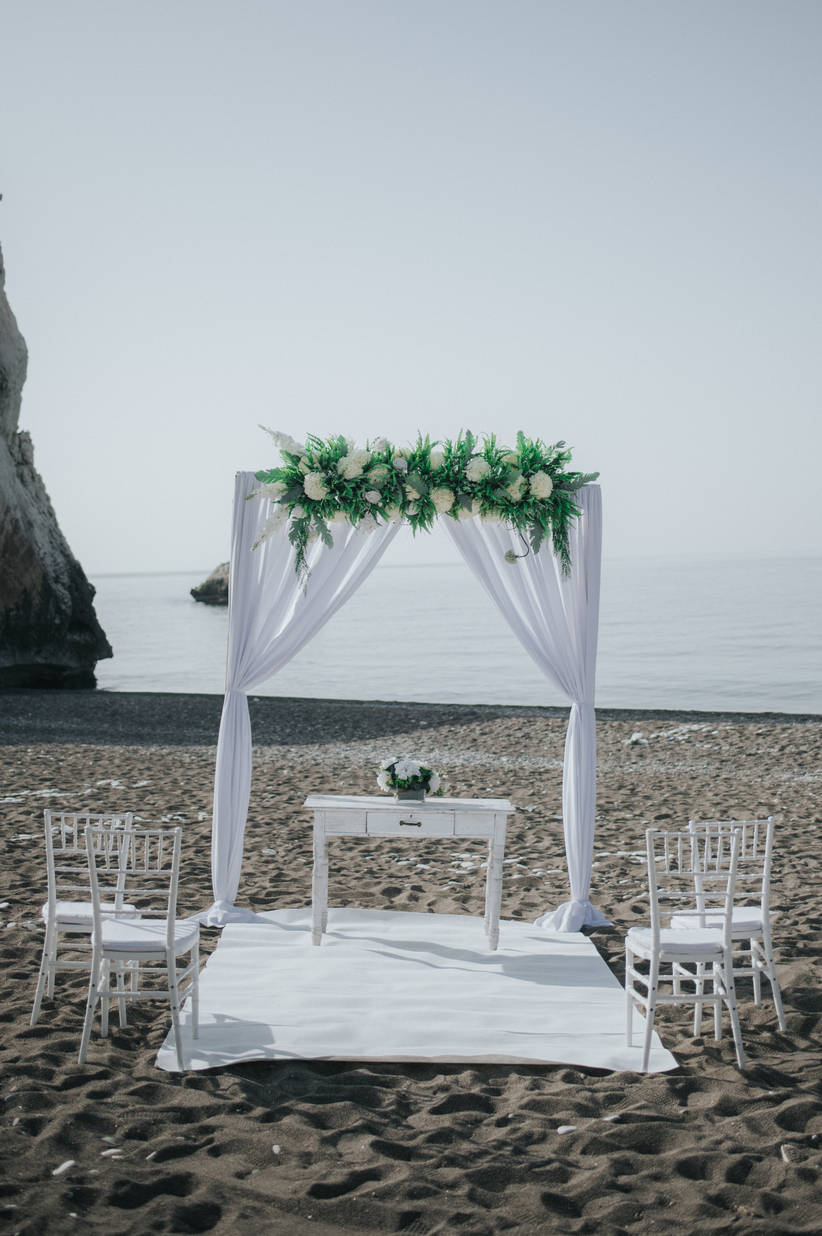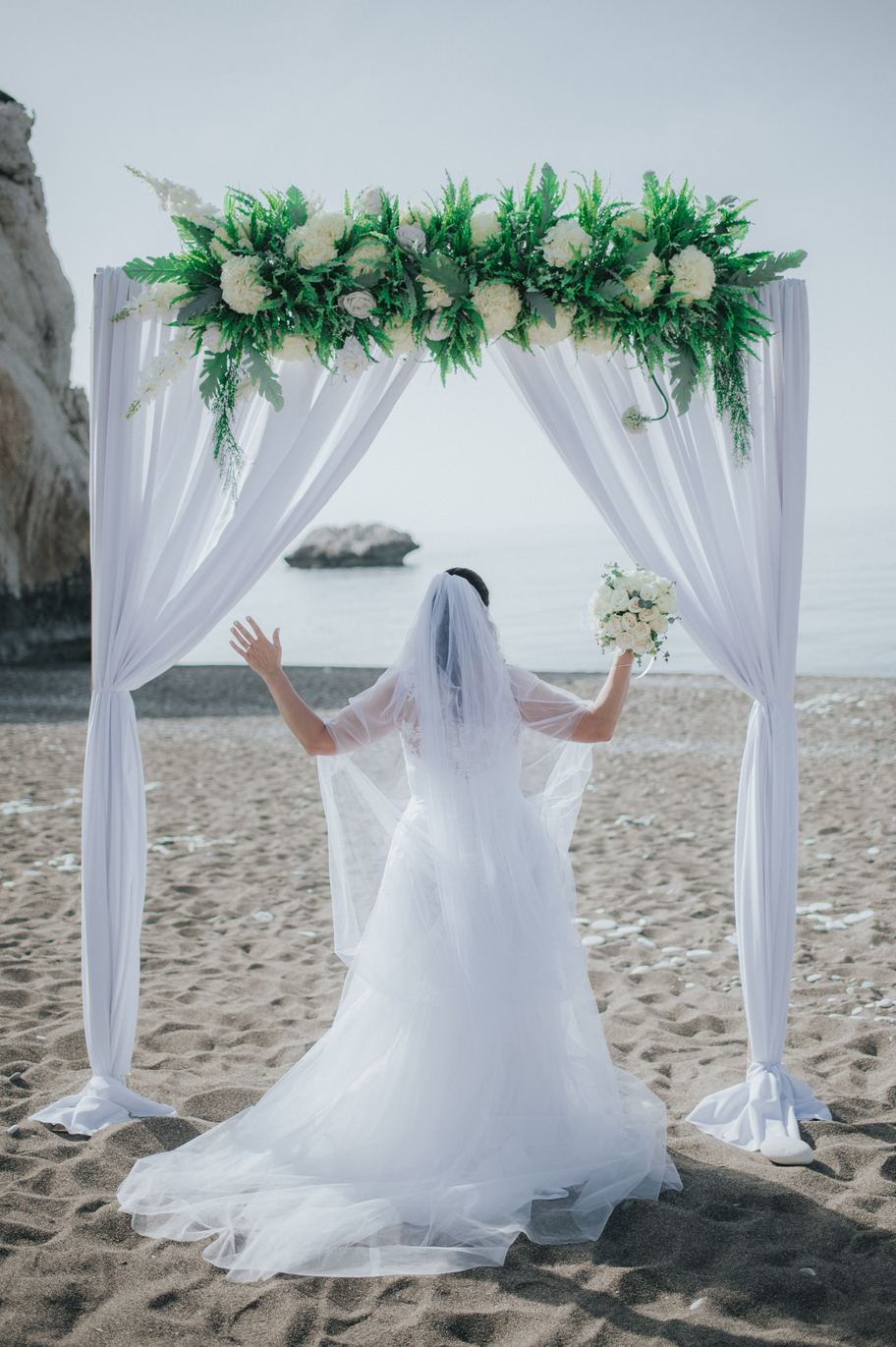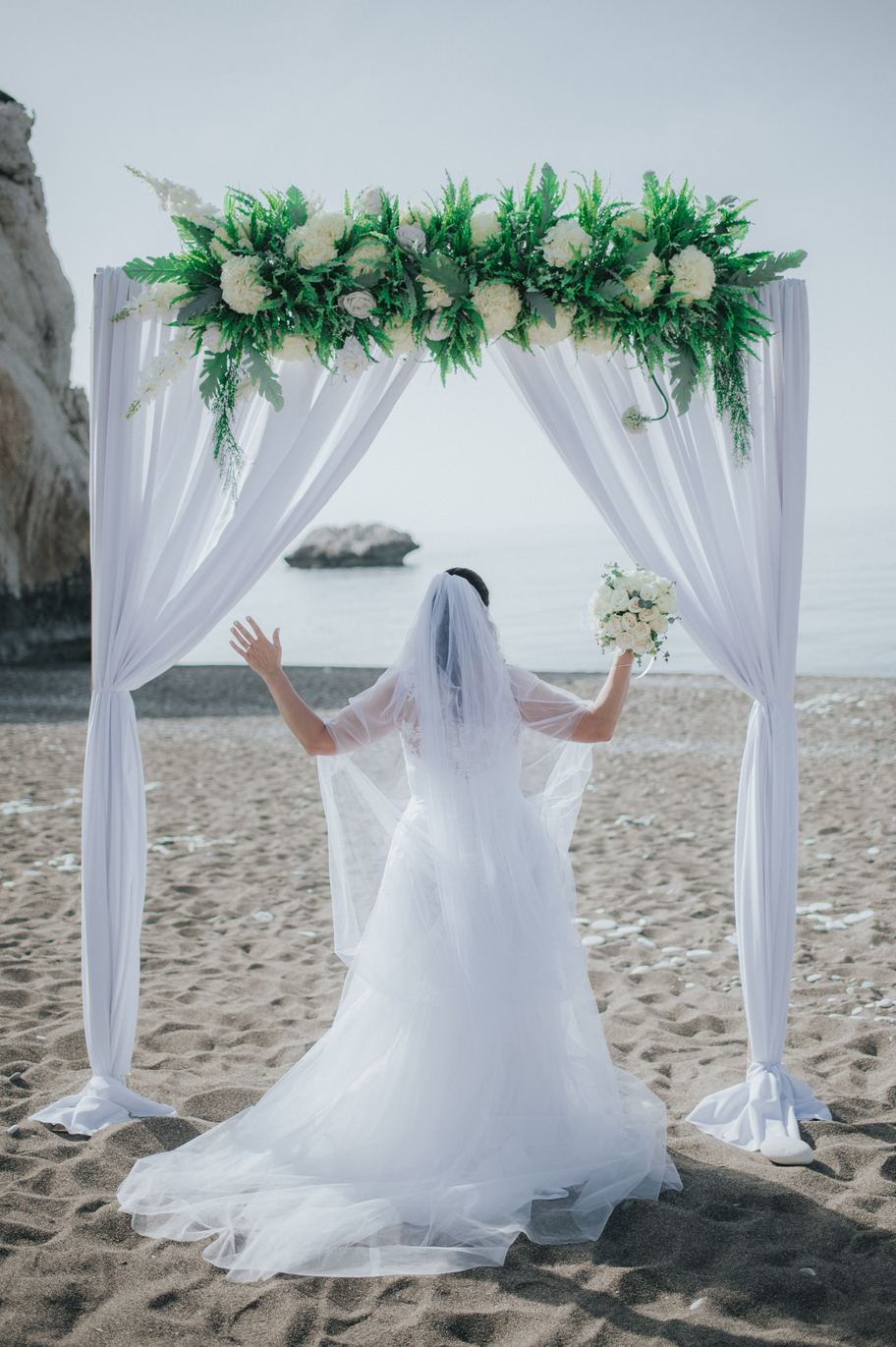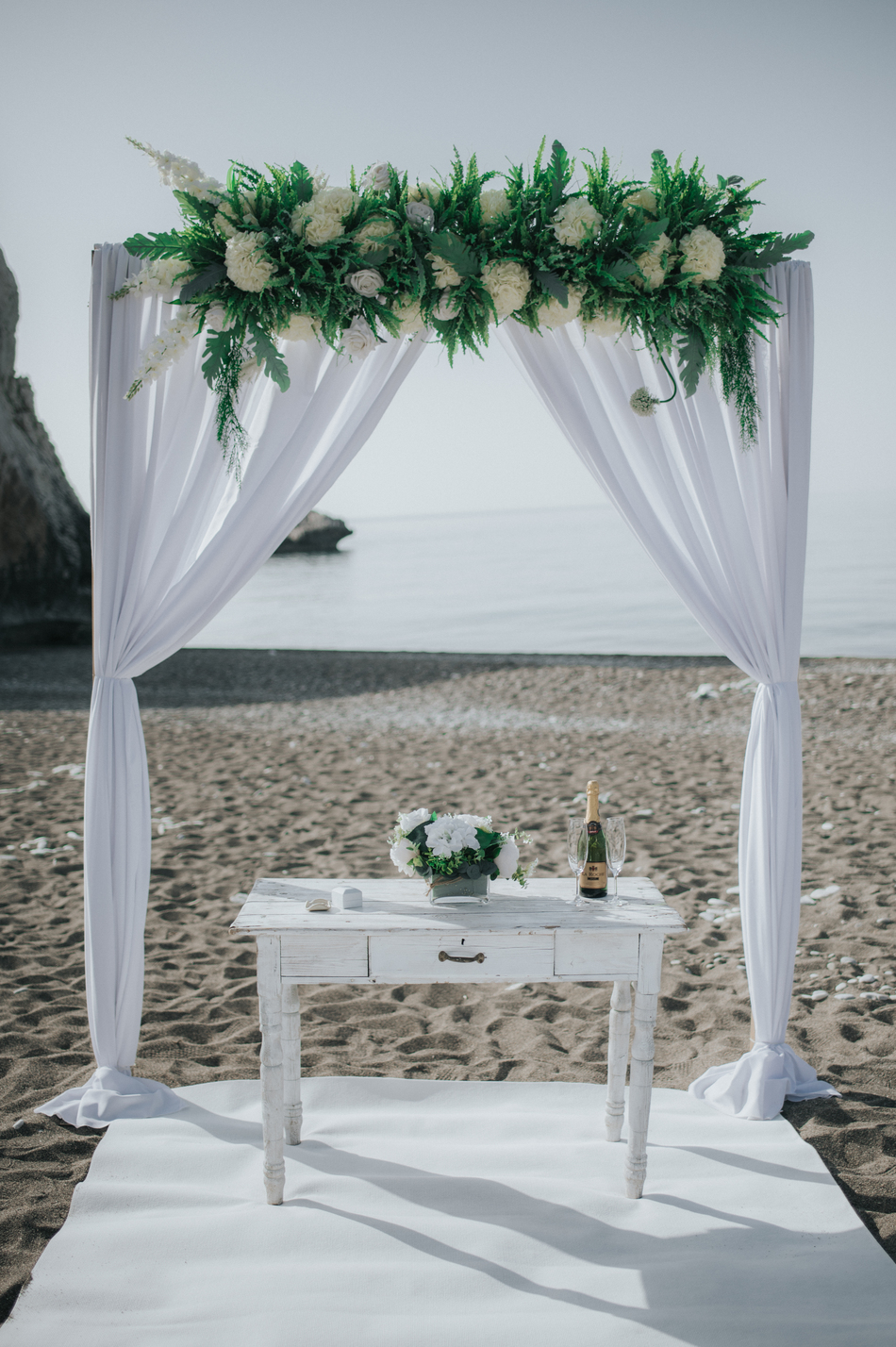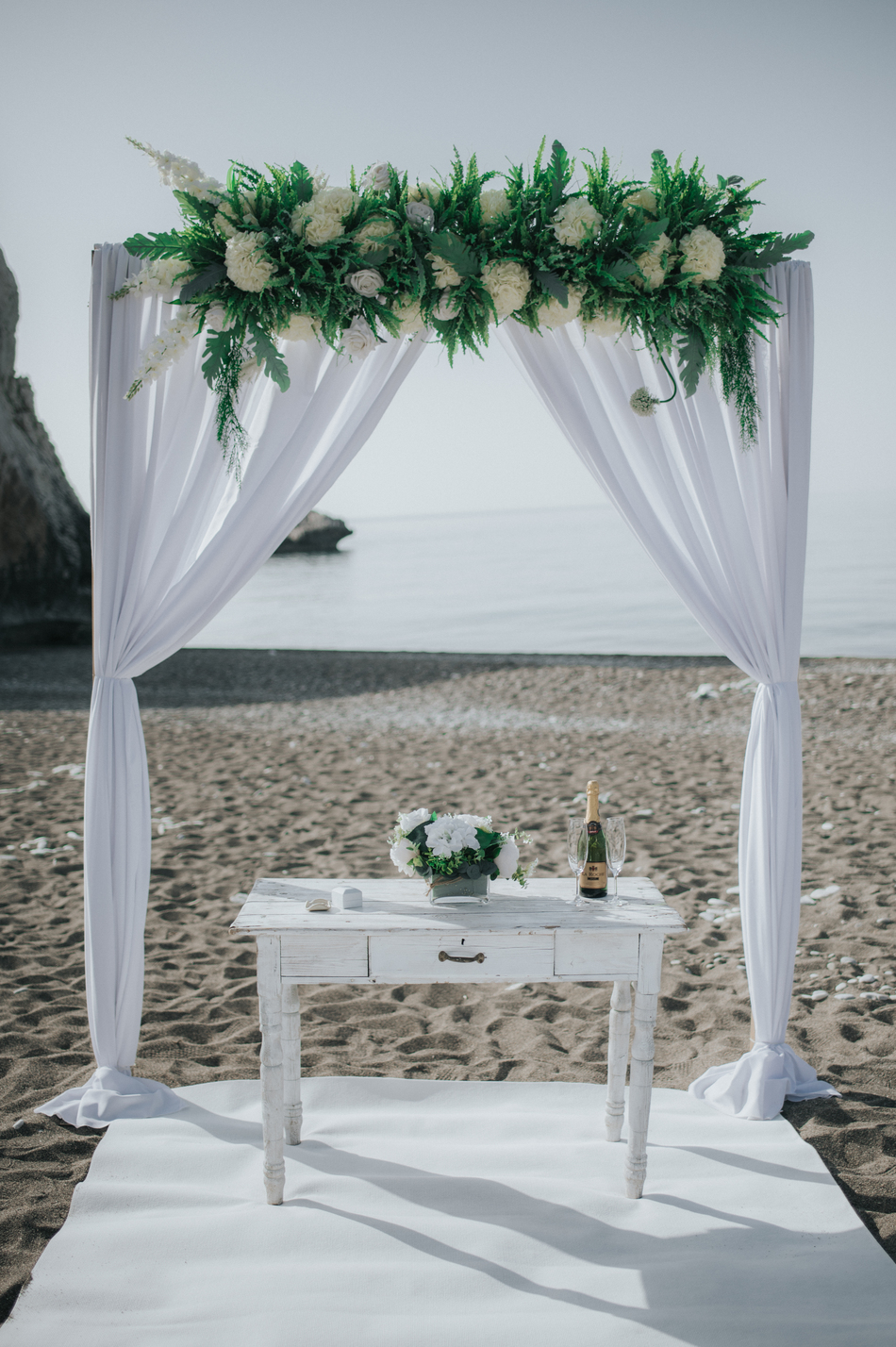 Book your Wedding Date
Interesting geological formation of huge rocks off the southwest coast in the Paphos district forms one of the most impressive natural sites of Cyprus.
According to legend, here is the place where Aphrodite rose from the waves. The Greek name, Petra tou Romiou, "the Rock of the Greek", is associated with the legendary Byzantine hero, Digenis Akritas, who kept the marauding Saracens at bay with his amazing strength. It is said that he heaved a huge rock into the sea, destroying the enemy's ships.
It is said that in certain weather conditions, the waves rise, break and form a column of water that dissolves into a pillar of foam. With imagination, this looks for just a moment like an ephemeral, evanescent human shape. The site is on the Aphrodite Cultural Route.
Ceremony venue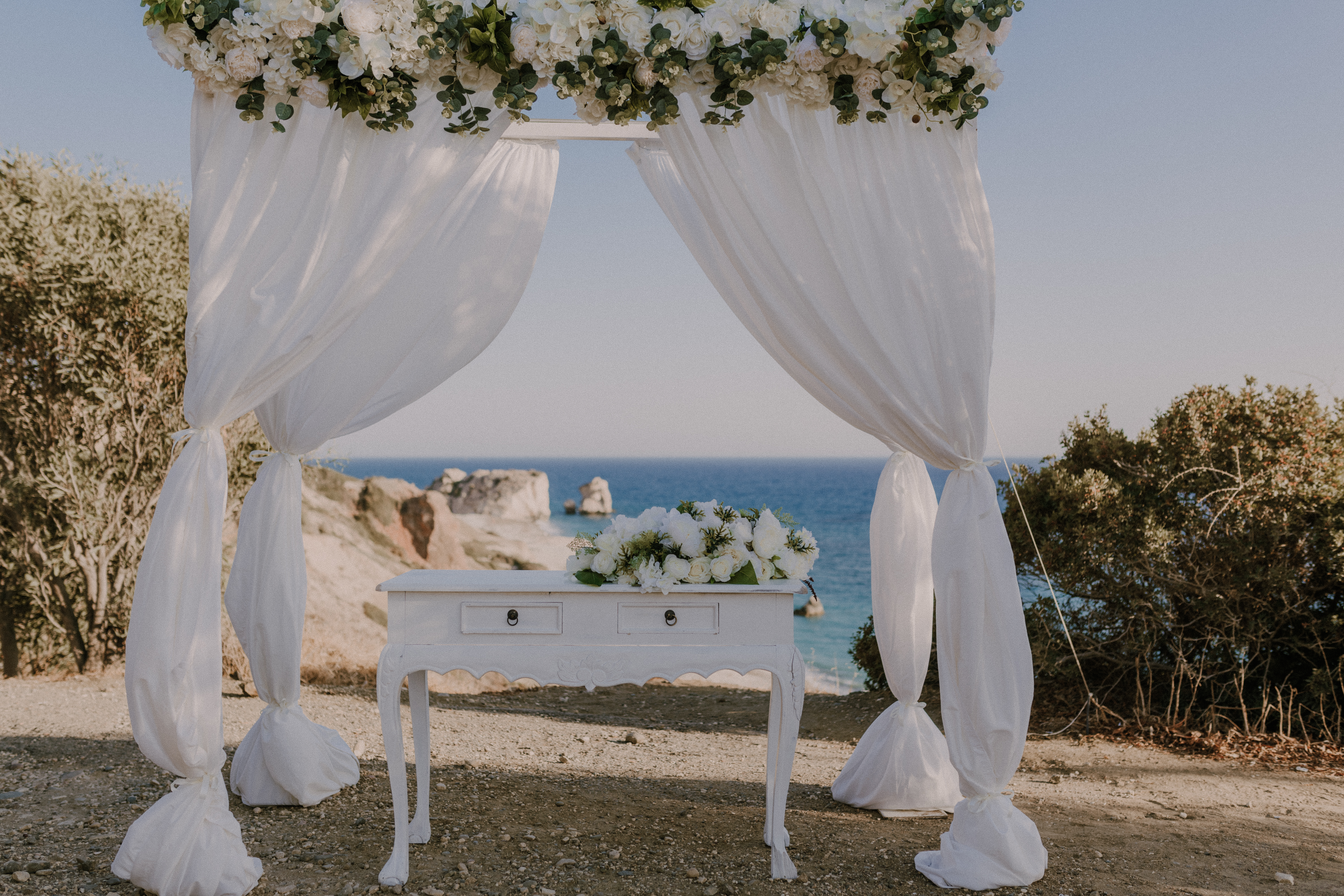 No place could be better to get married than the birthplace of the goddess of love! The perfect beach setting to exchange vows with your loved one.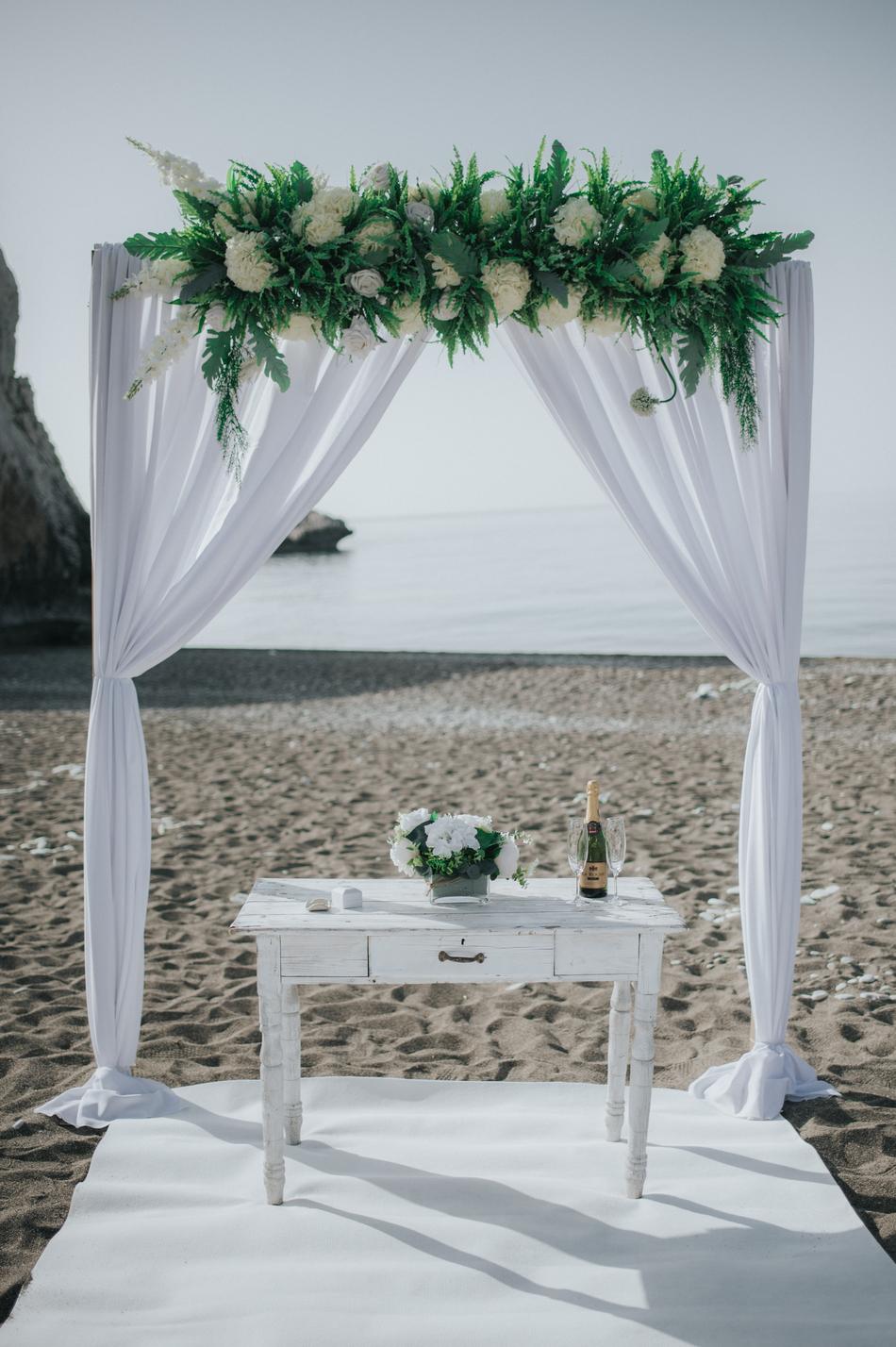 ---
Municipality Fee: €632.00
Banqueting venue

As the venue does not offer banqueting, your wedding reception can take place at one of the amazing restaurants in the area, or at your hotel premises.
How are venue fees settled when booking via BookYourWeddingDay.com?