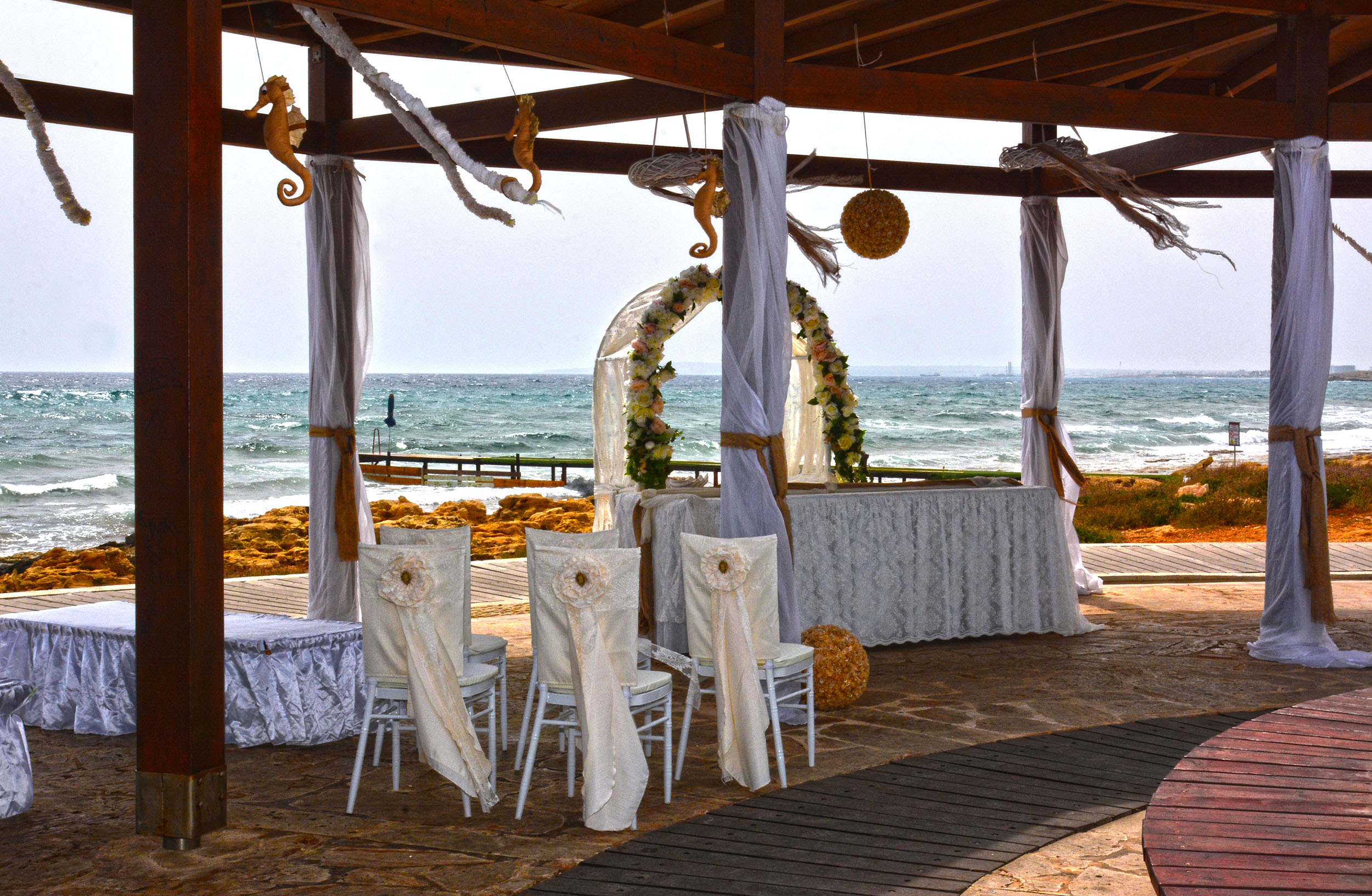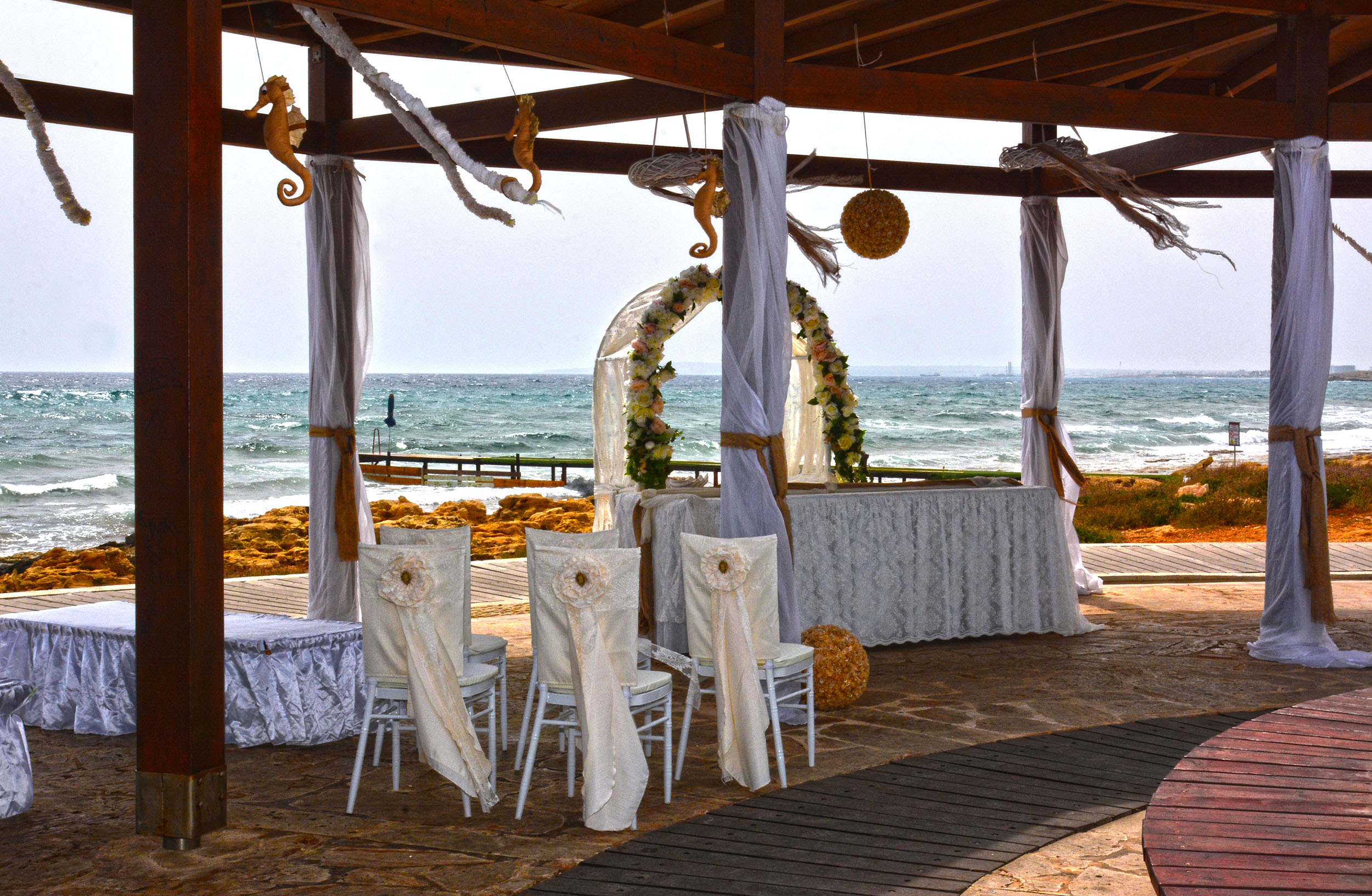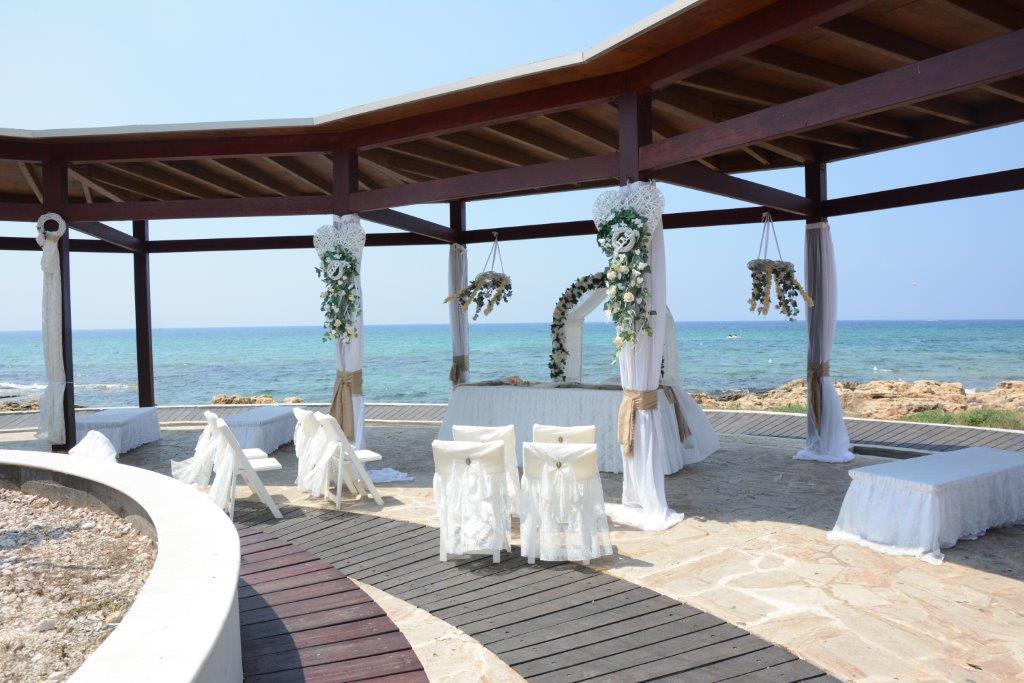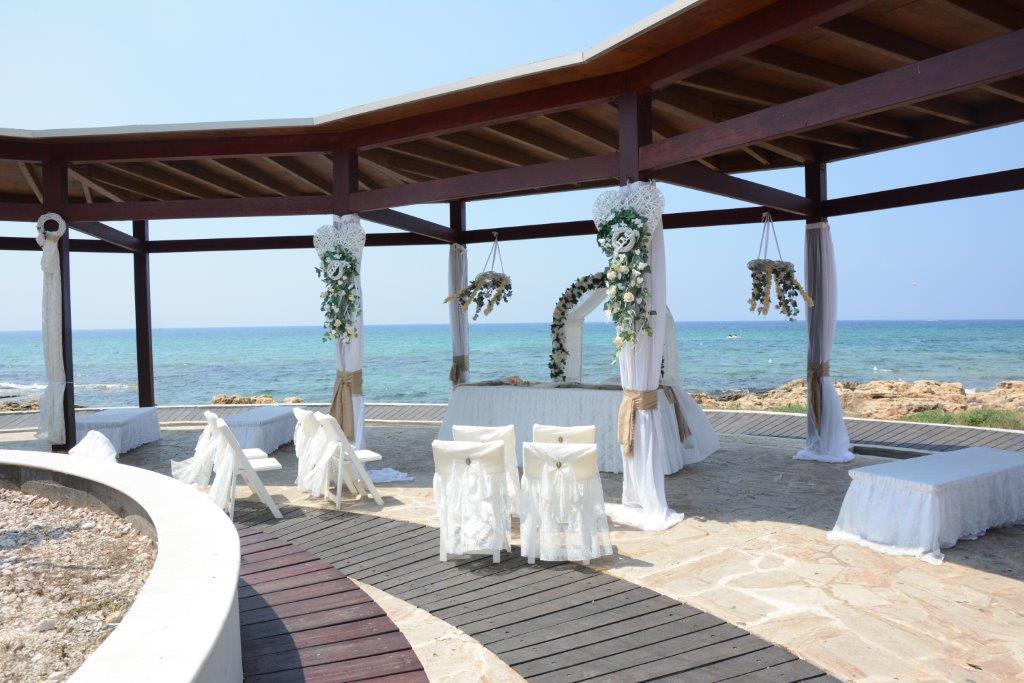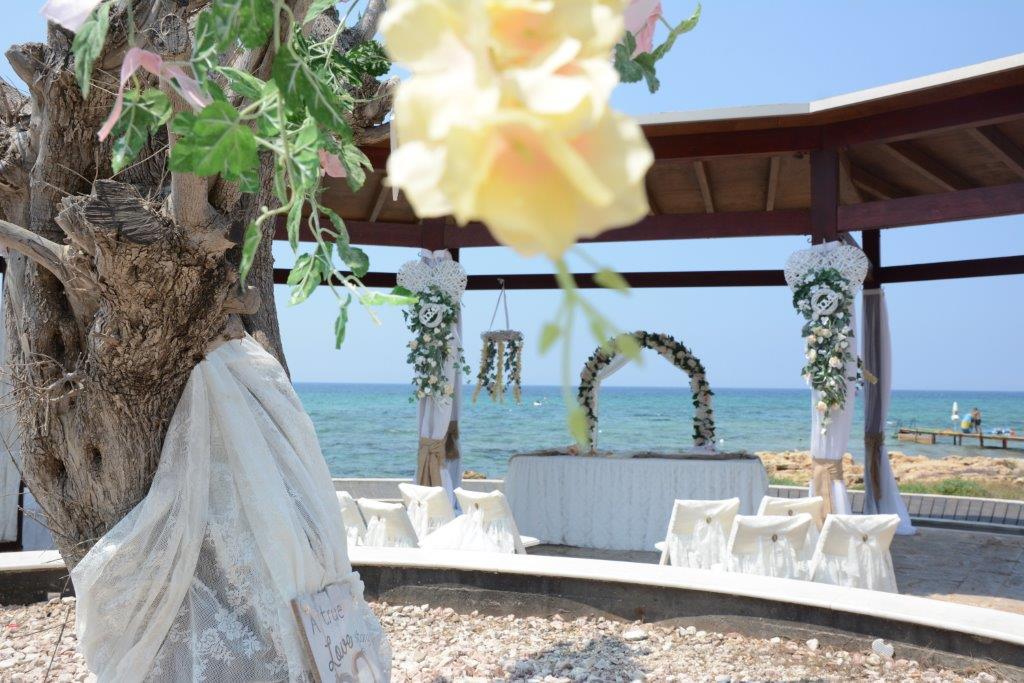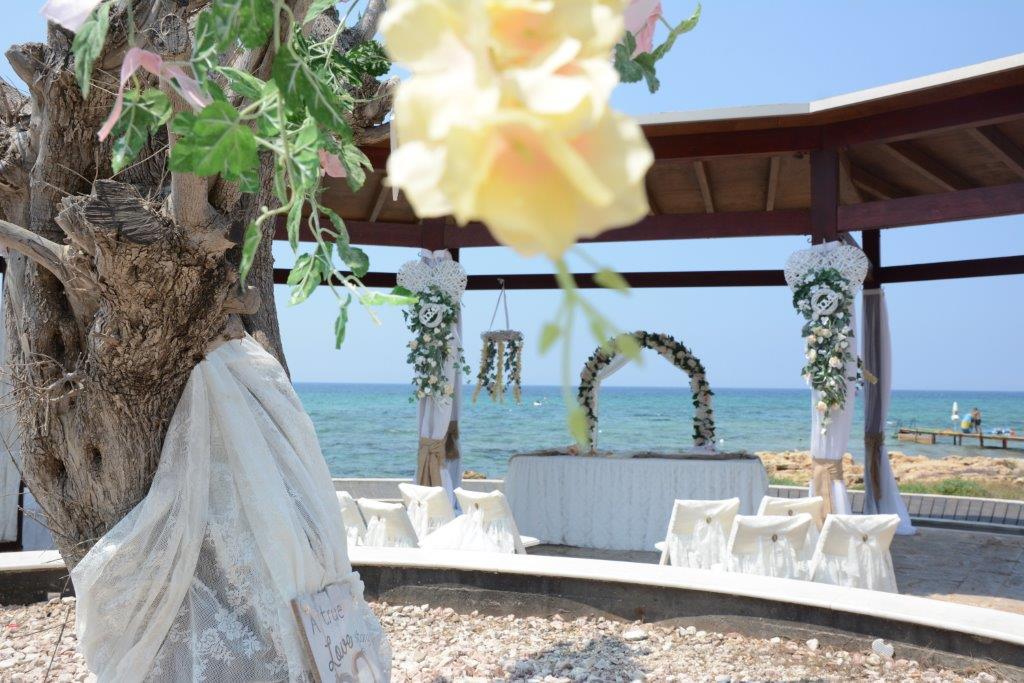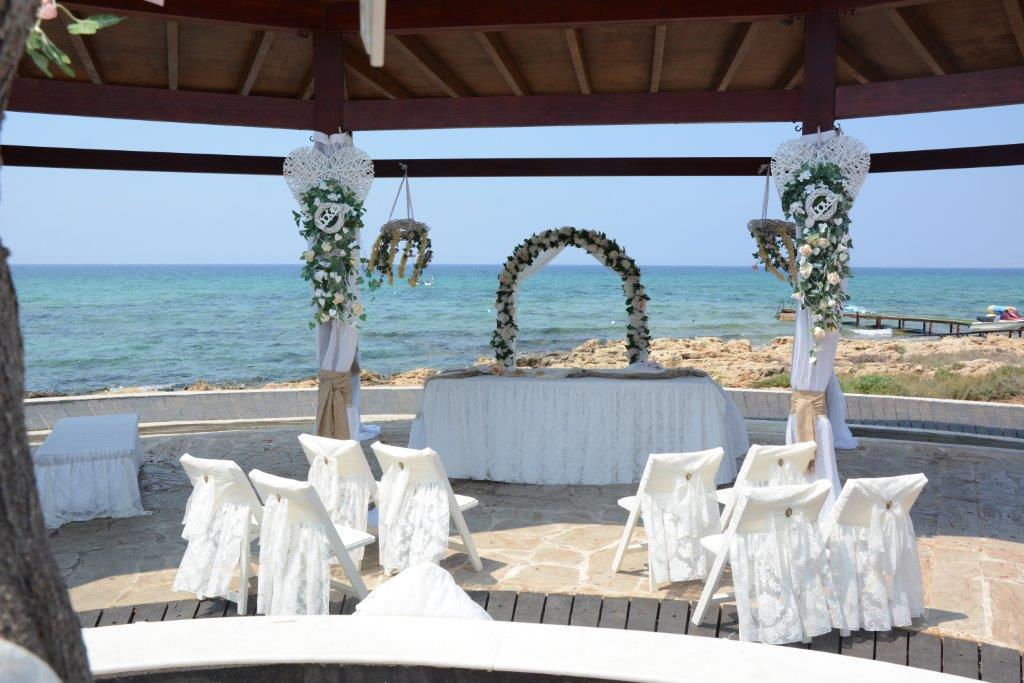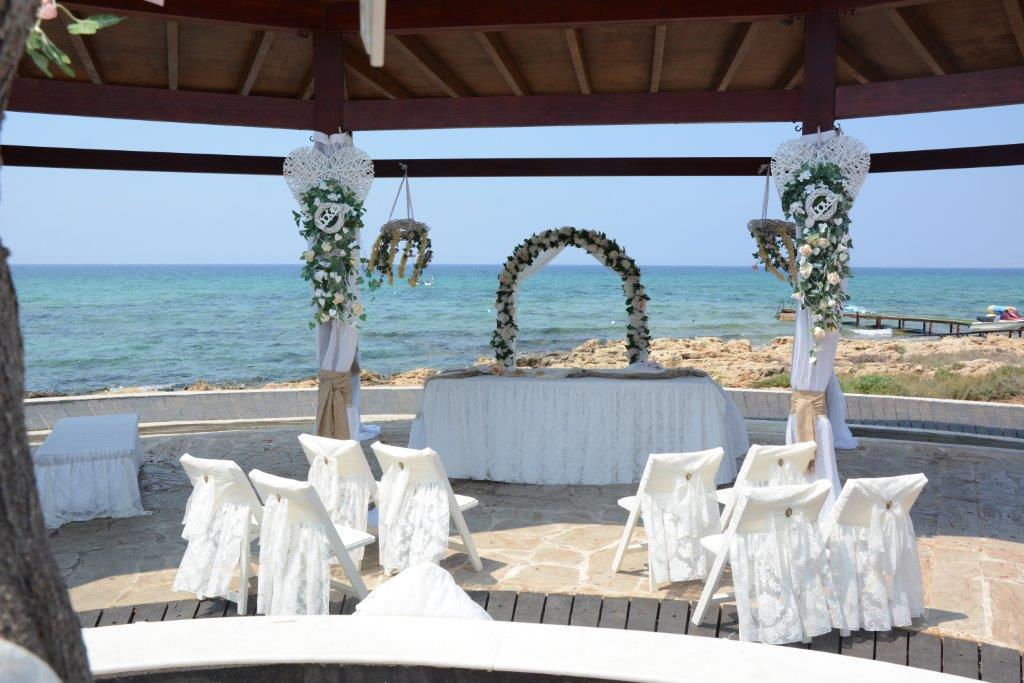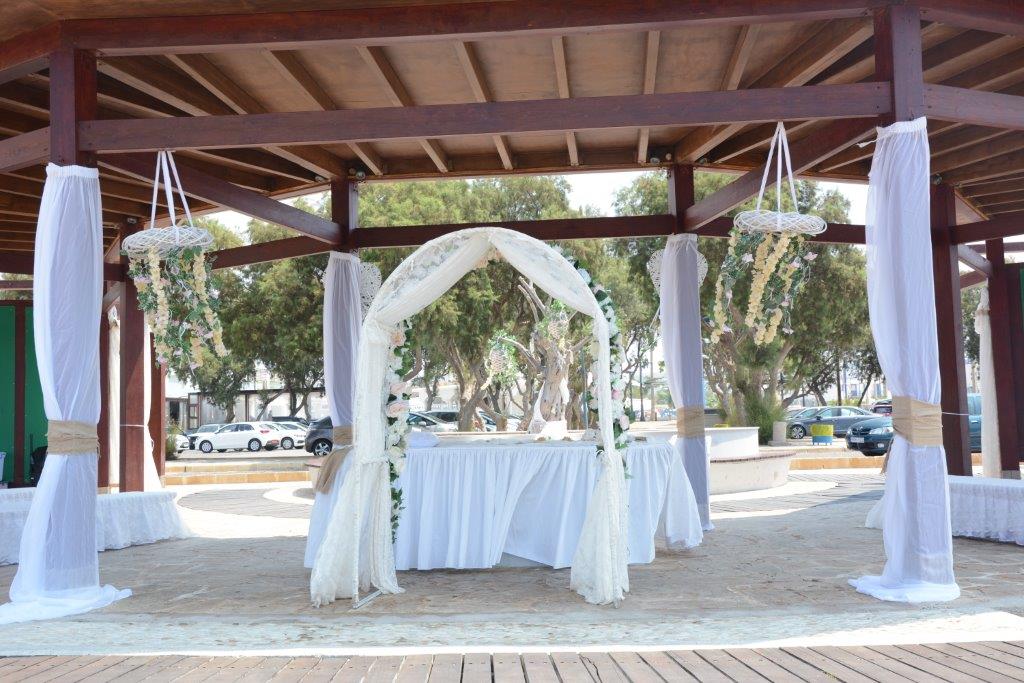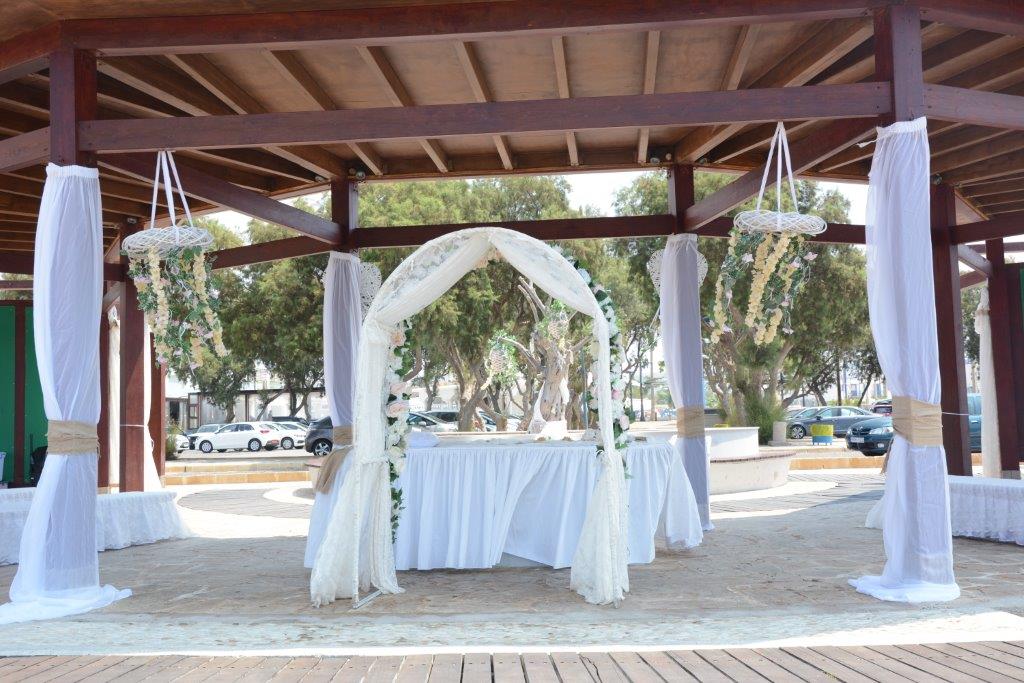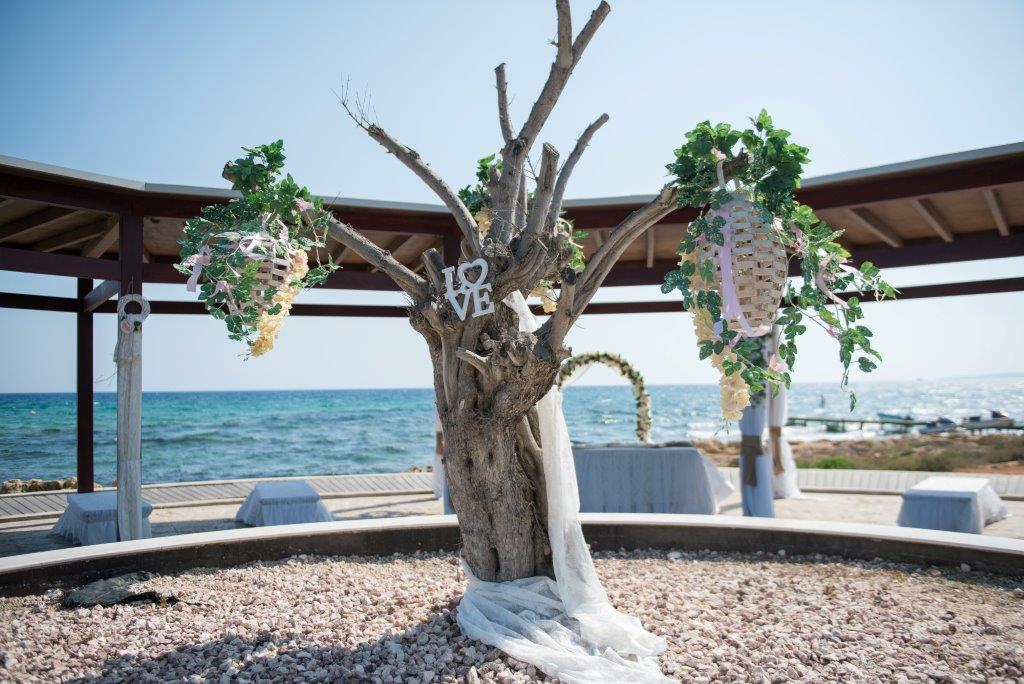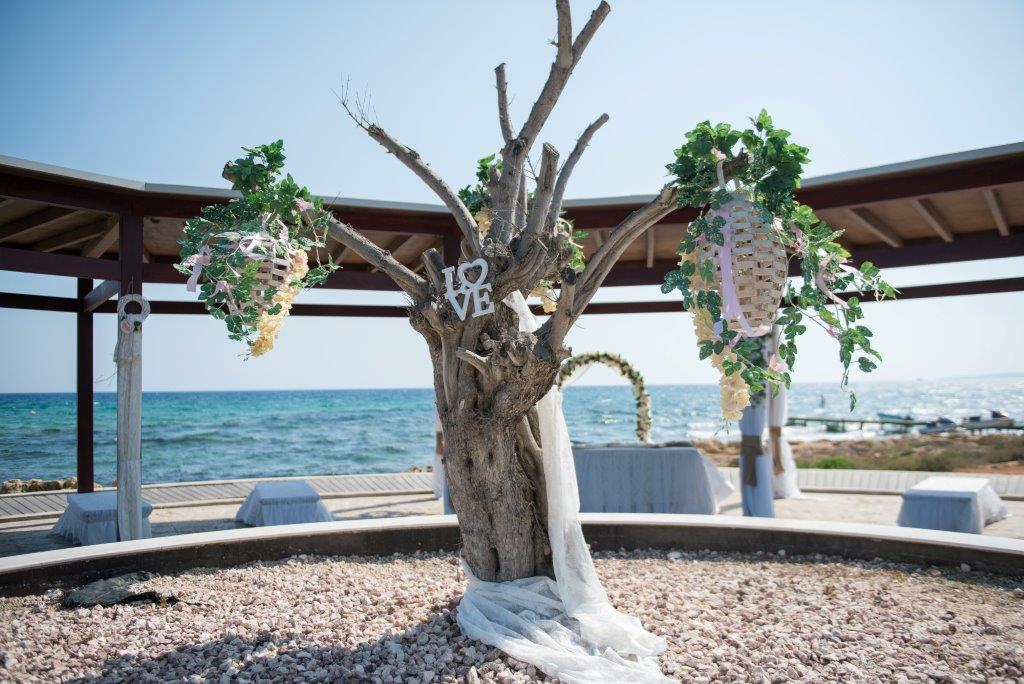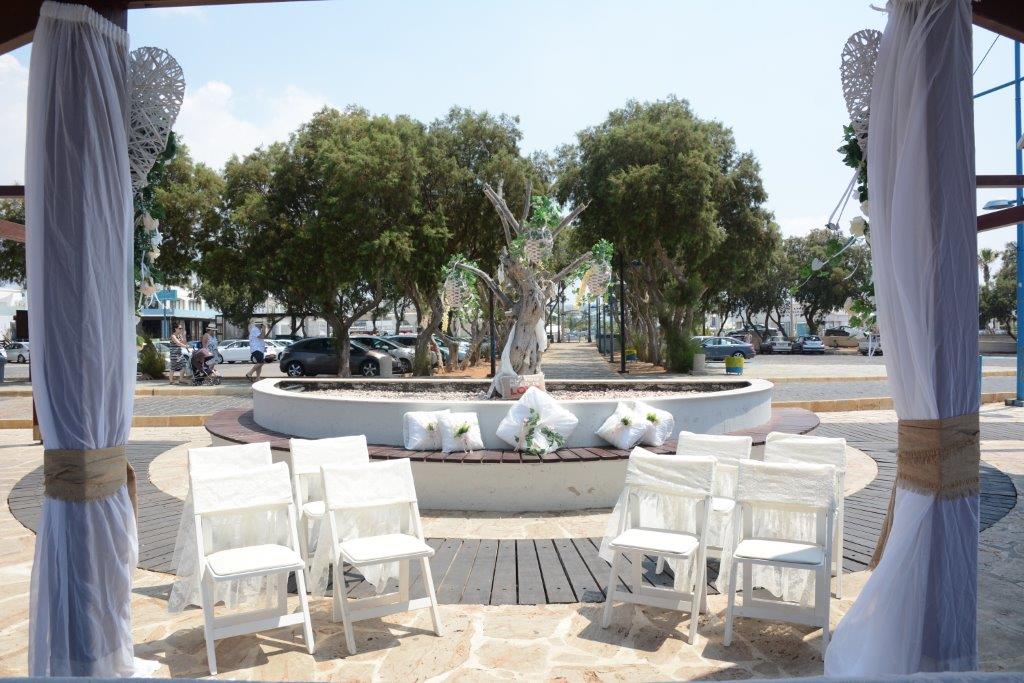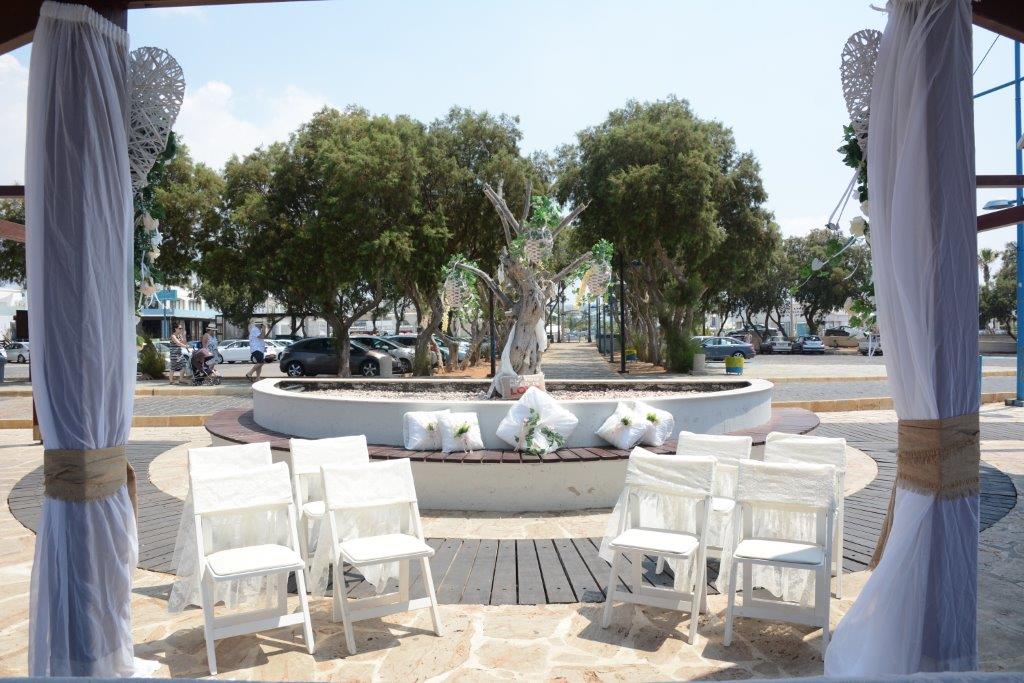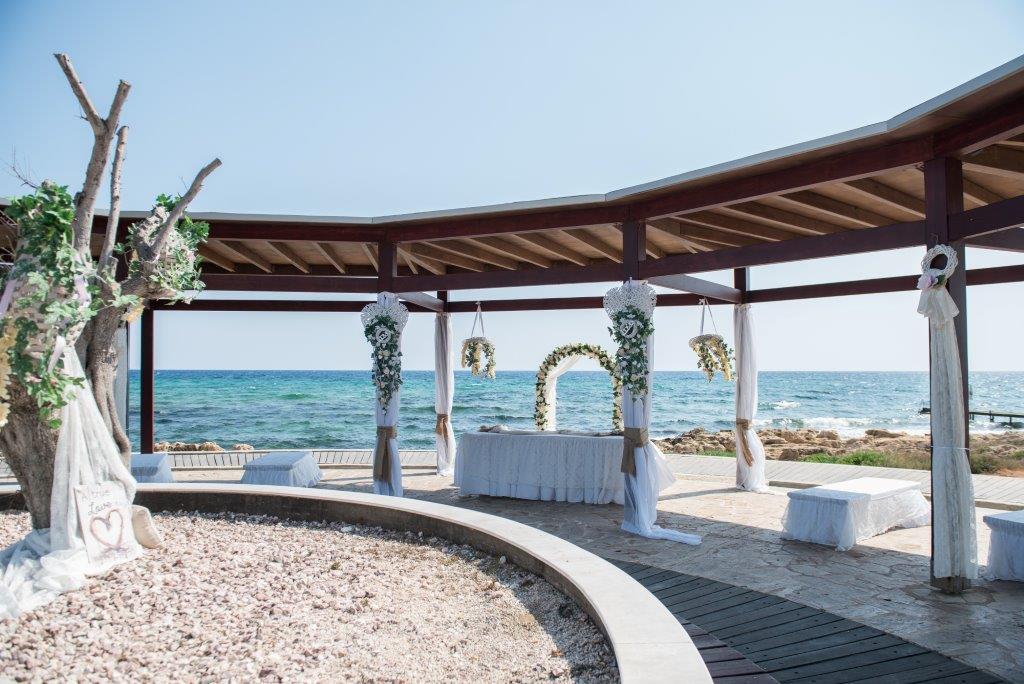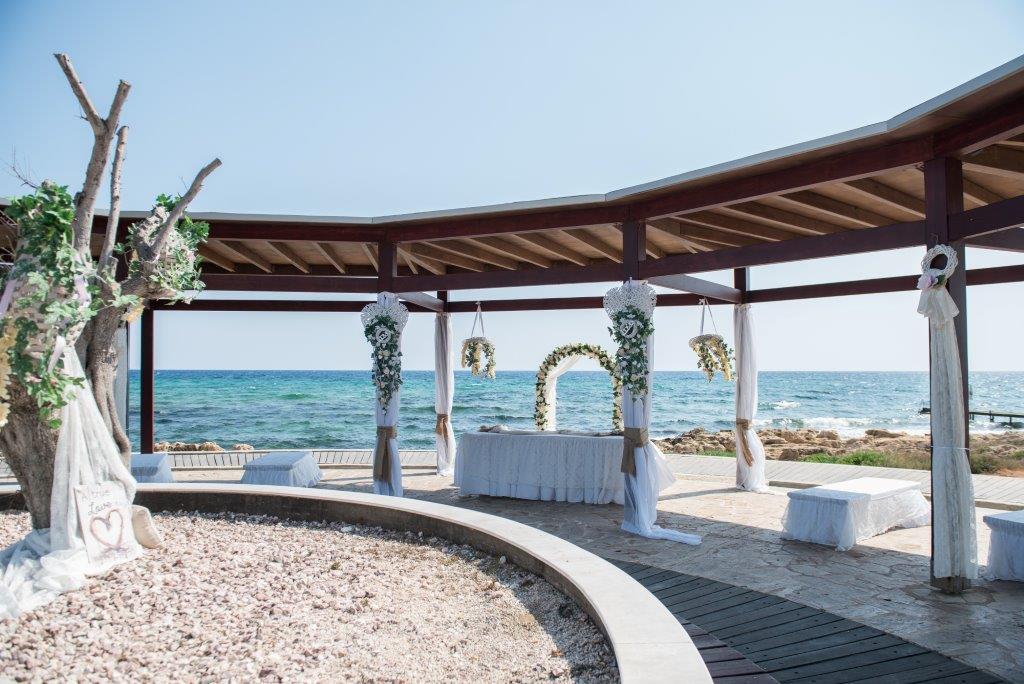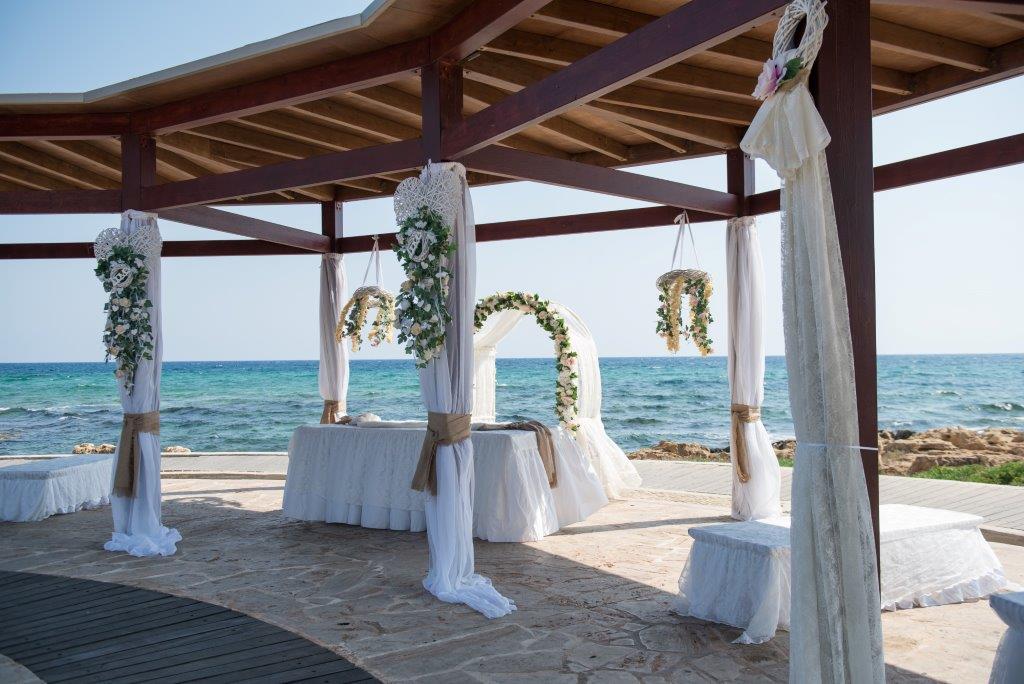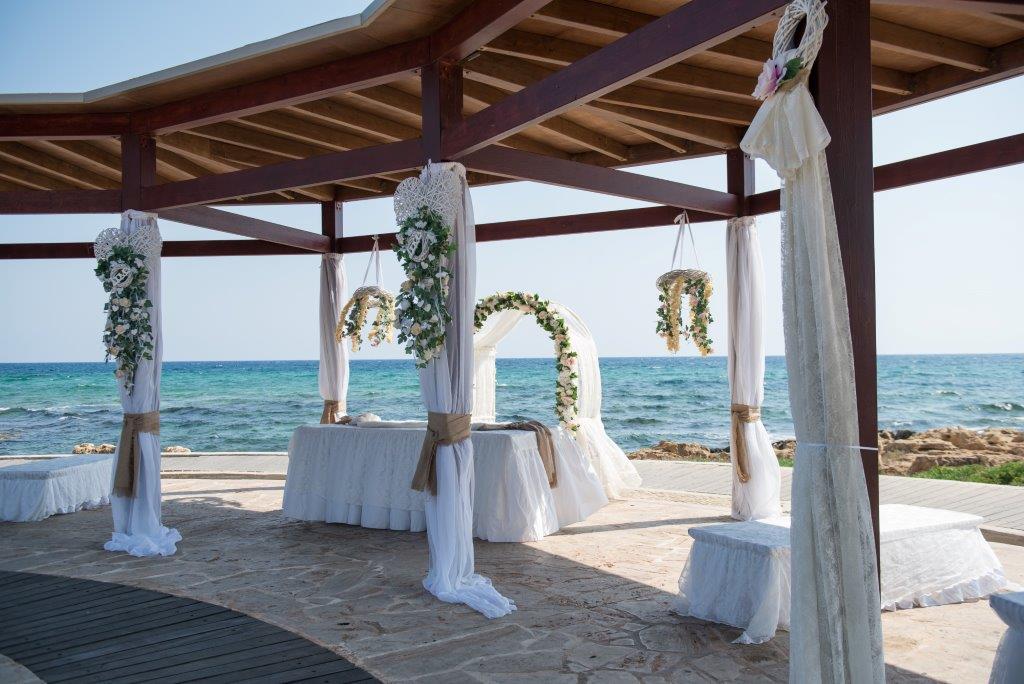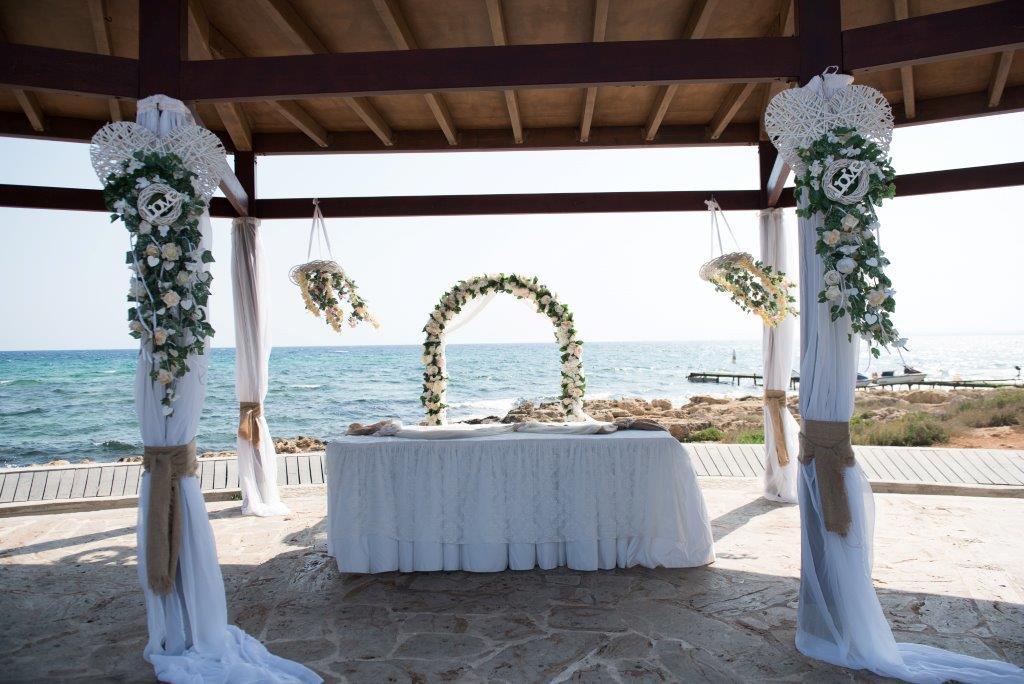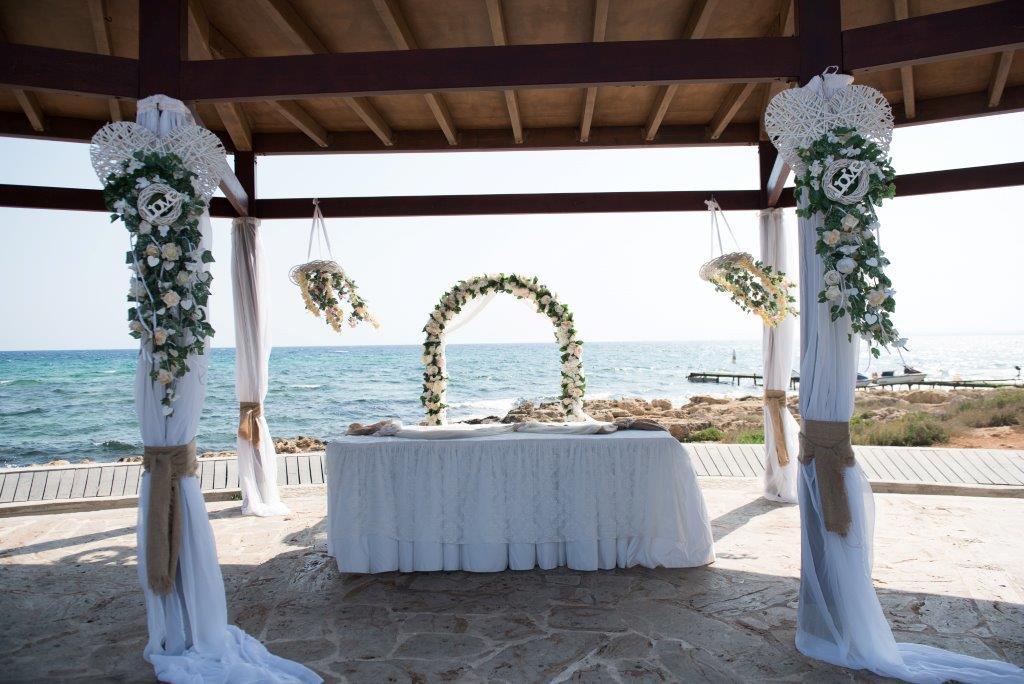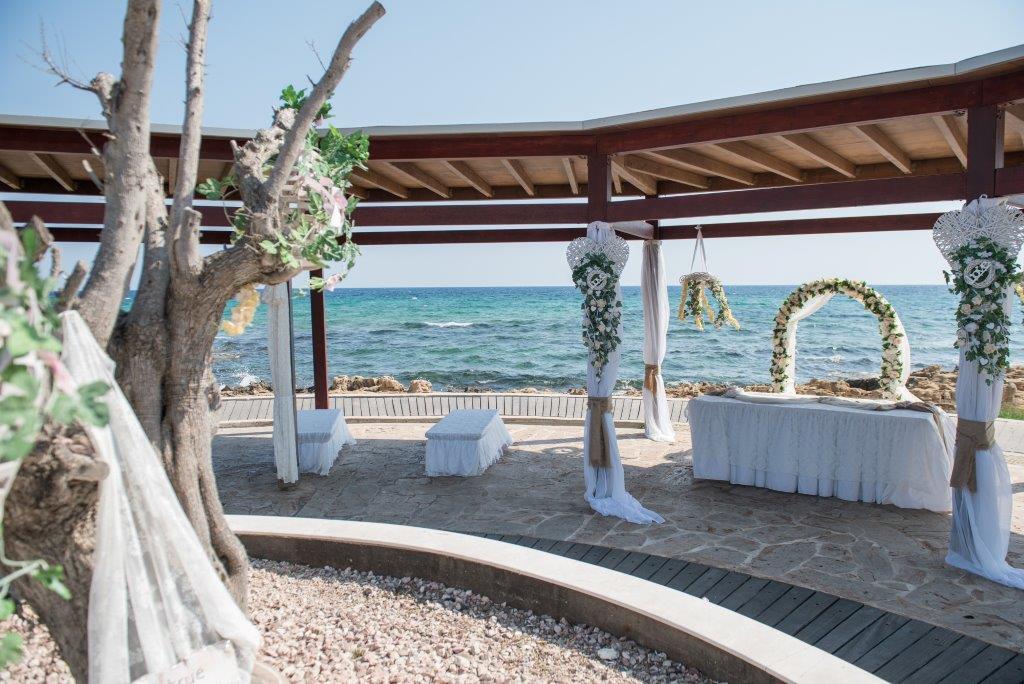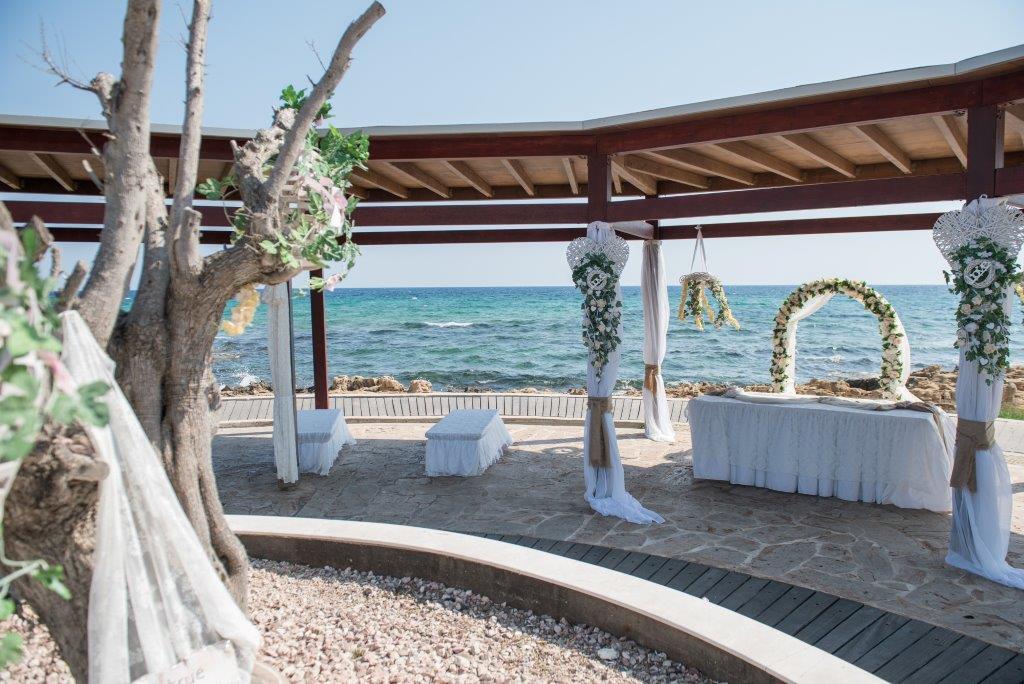 Book your Wedding Date
A traditional and stylish place located on the coastal side of Ayia Napa, close to the Harbour overlooking the waters of the Mediterranean Sea.

Ceremony venue

Lots of couples who get married overseas like to keep the ceremony true to the place they're in, and the Poseidon Venue lets you do that. It's a simple, rustic wooden gazebo, just a few steps from Ayia Napa's waterfront, and its been given a seaside theme. You'll spot seahorse murals and fish sculptures hanging alongside bohemian white muslin. As you make your promises, your guests will watch from wooden benches behind you. And, thanks to the gazebo's location, you'll look out towards the Mediterranean Sea as you exchange vows.
The Location of Poseidon Venue is in the Heart of the Harbour and the couple will have the chance to exchange it's vows under the sunset.
Exchanging vows on a romantic decorated in white ceremony venue will be once of a lifetime unforgettable moment. All eyes will be on you with the magnificent backdrop of the Mediterranean Ocean.
*Important Note - Please read below
Municipality Fee:
€282.00 (Monday - Sunday)
Venue Fee:
€200.00 ( Monday - Friday)
€400.00 ( Saturday )
€600.00 ( Sunday)
* An additional fee of €50.00 will occur for ceremonies taking place after 17:00
Banqueting venue

A handful of restaurants can be found not far from the Poseidon venue where you can host your wedding lunch or dinner.
How are venue fees settled when booking via BookYourWeddingDay.com?

If your travel agent makes the booking, the venue fee may be included in your package.
If you book online yourself, contact the hotel/venue as soon as you receive your booking confirmation to settle the required venue fee.