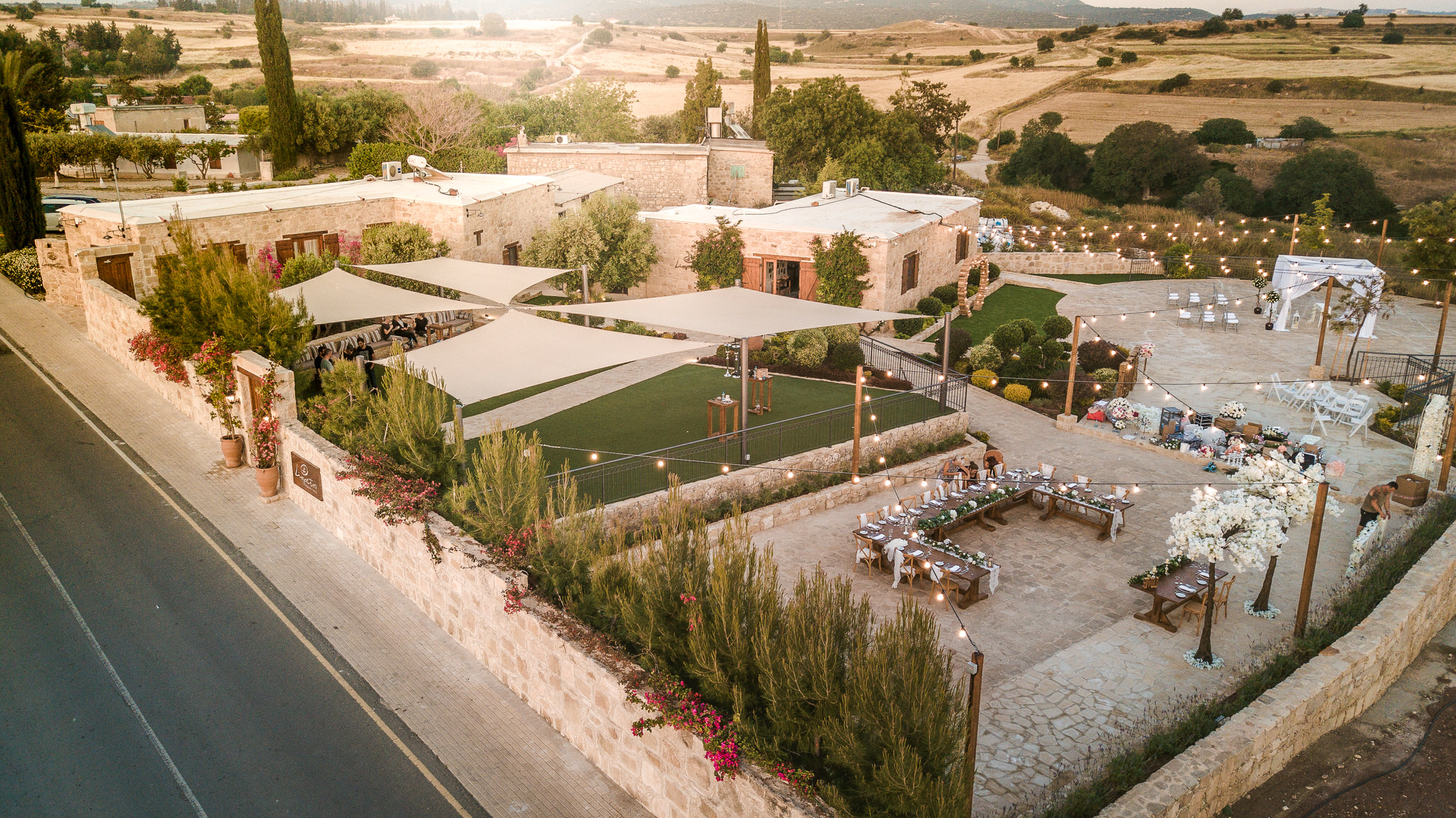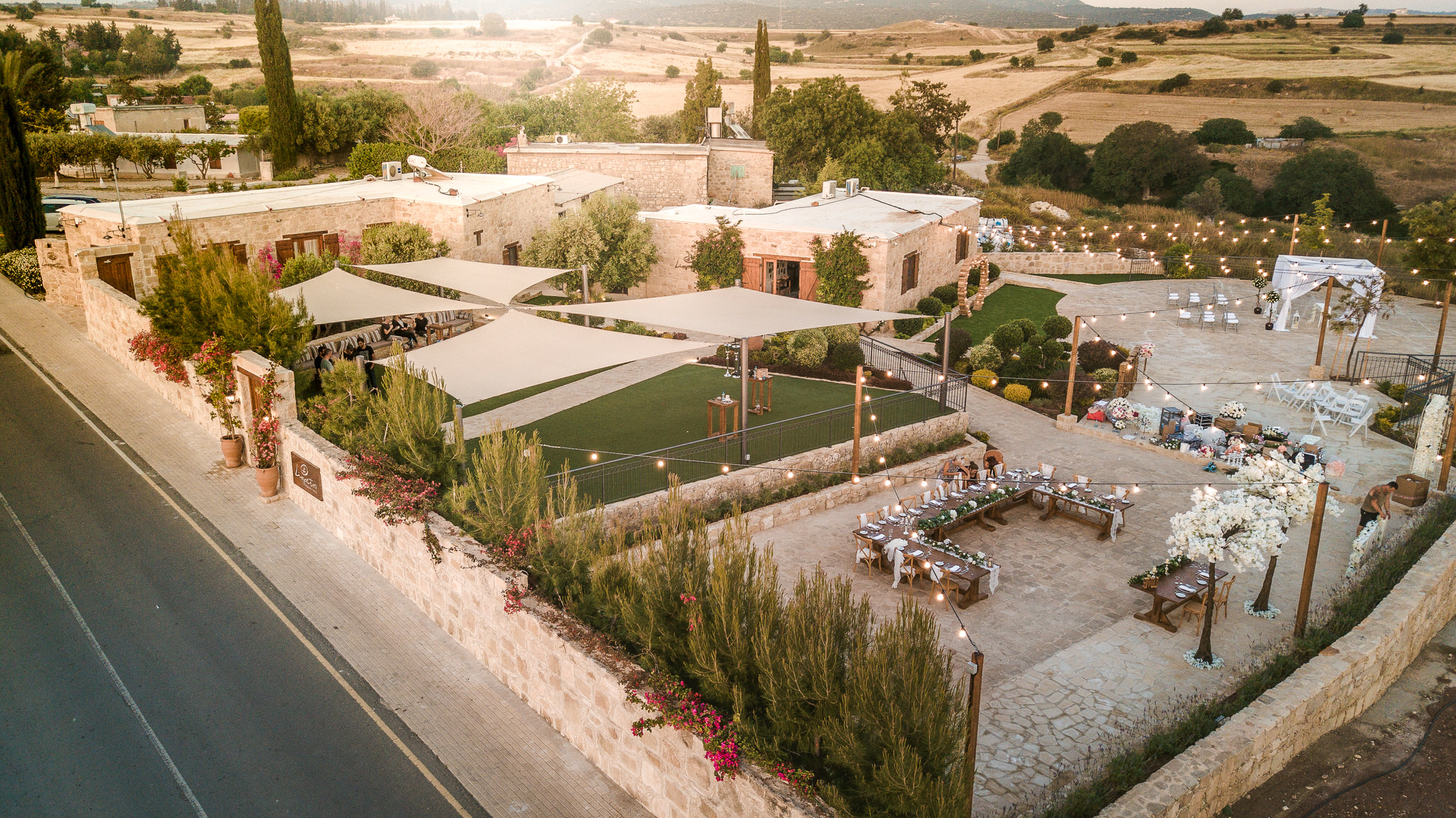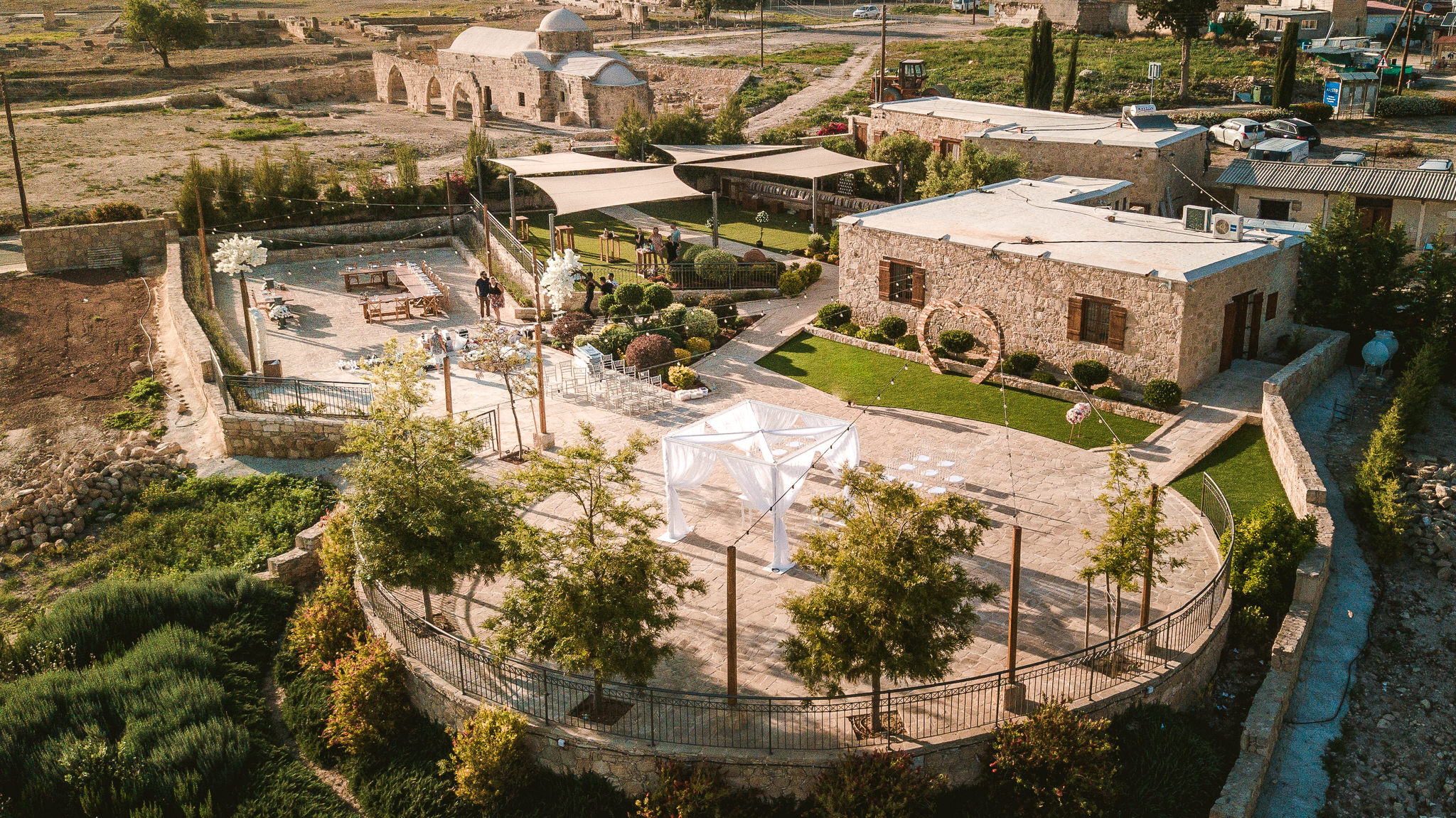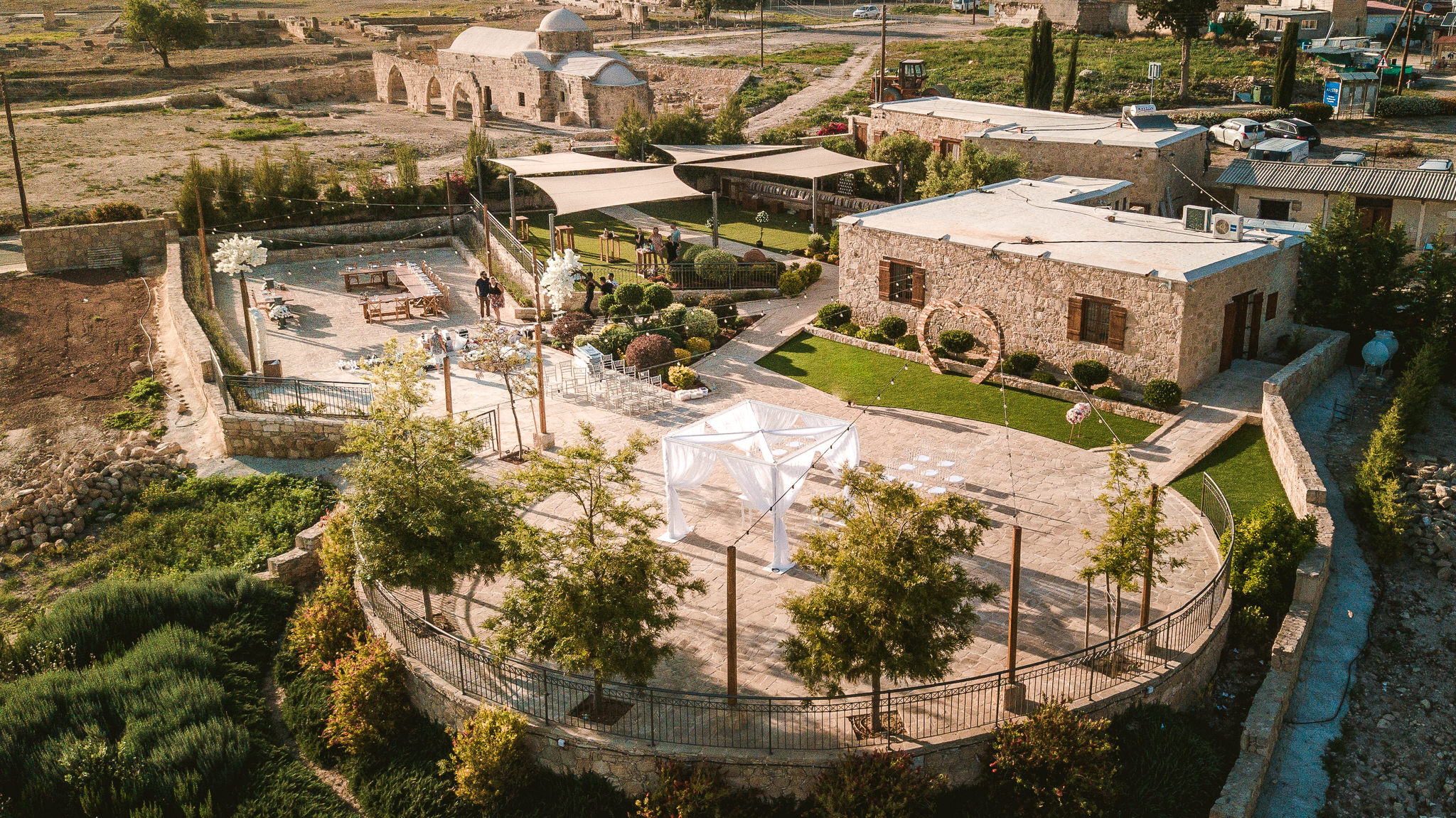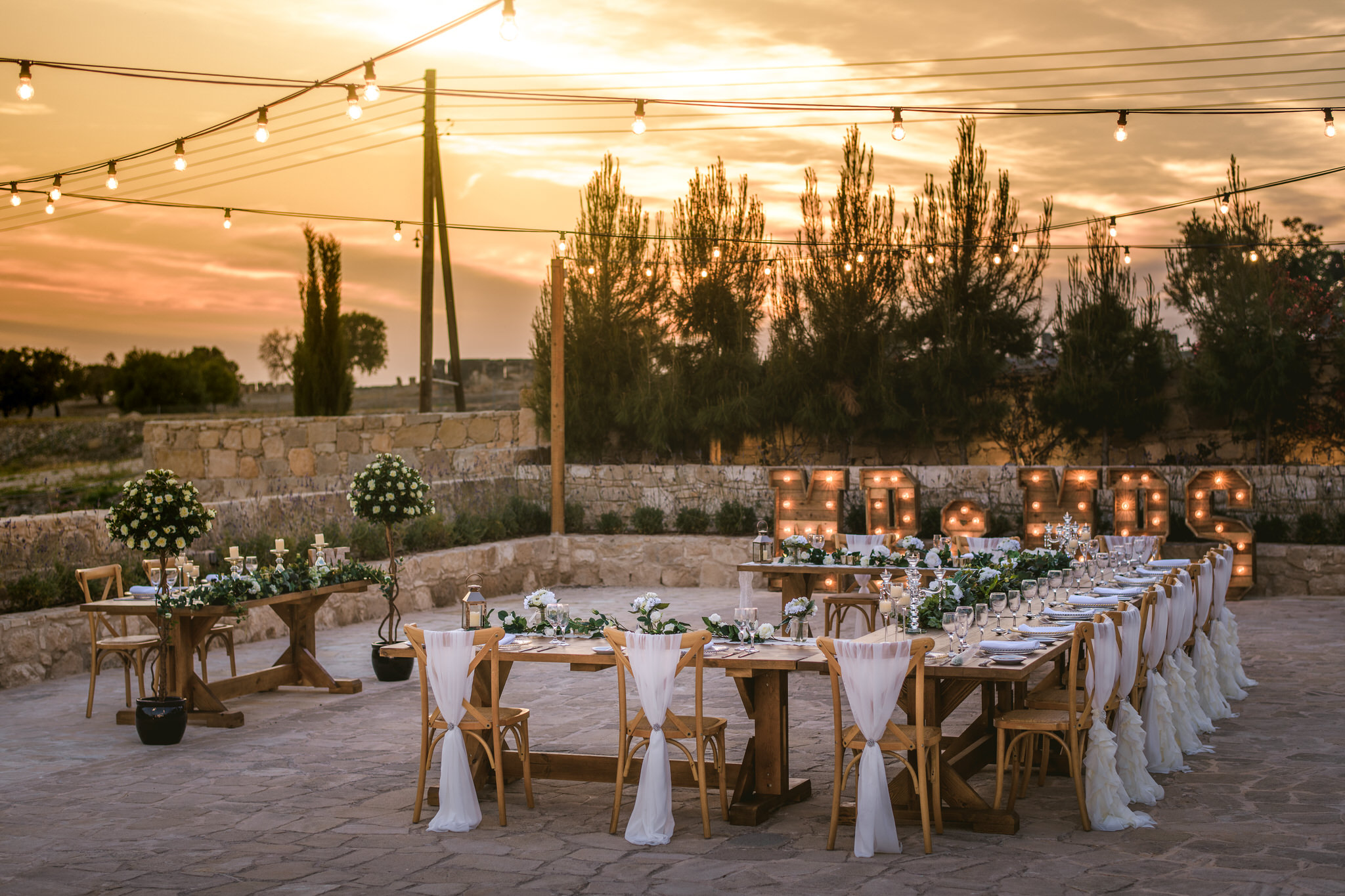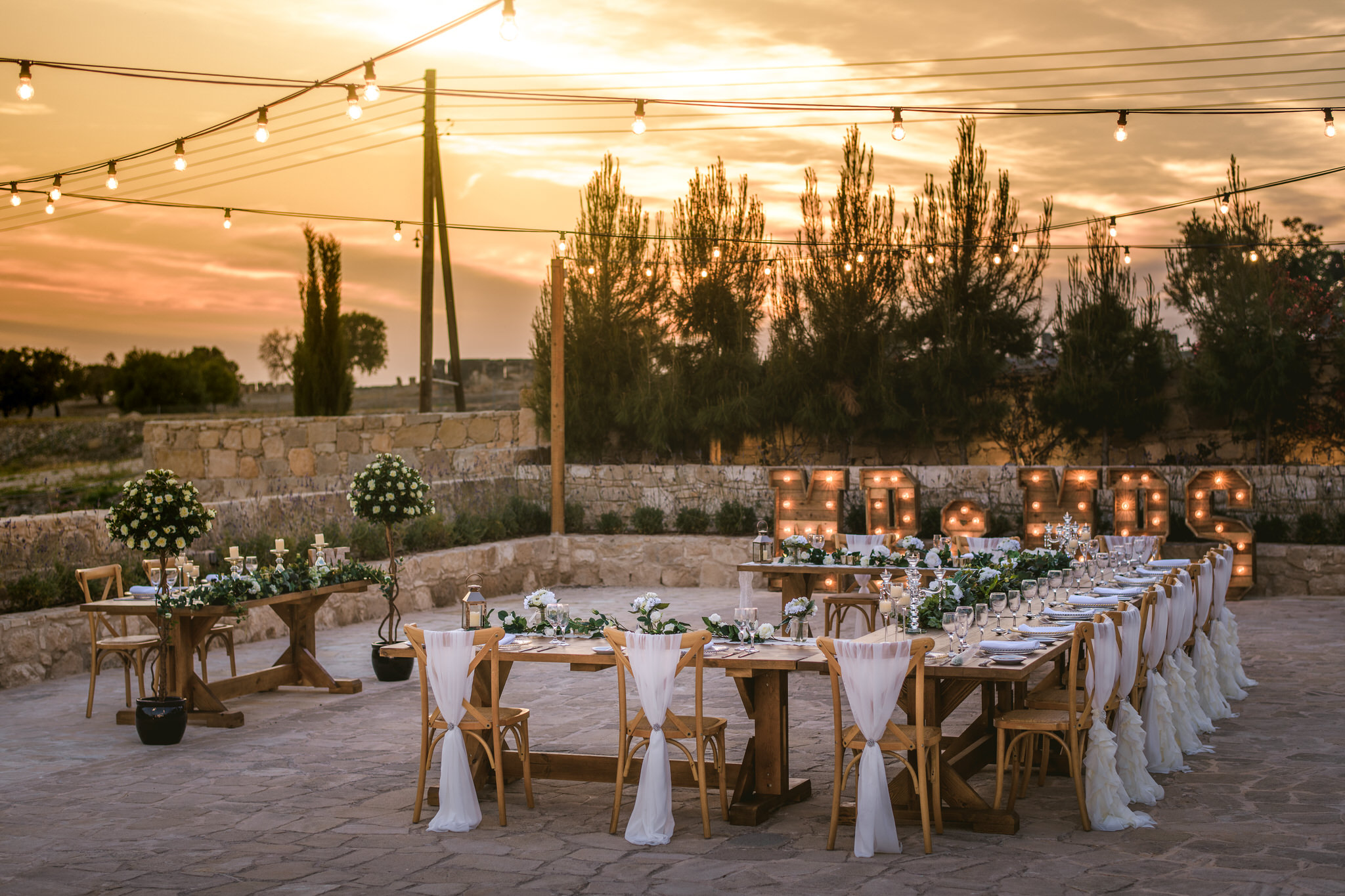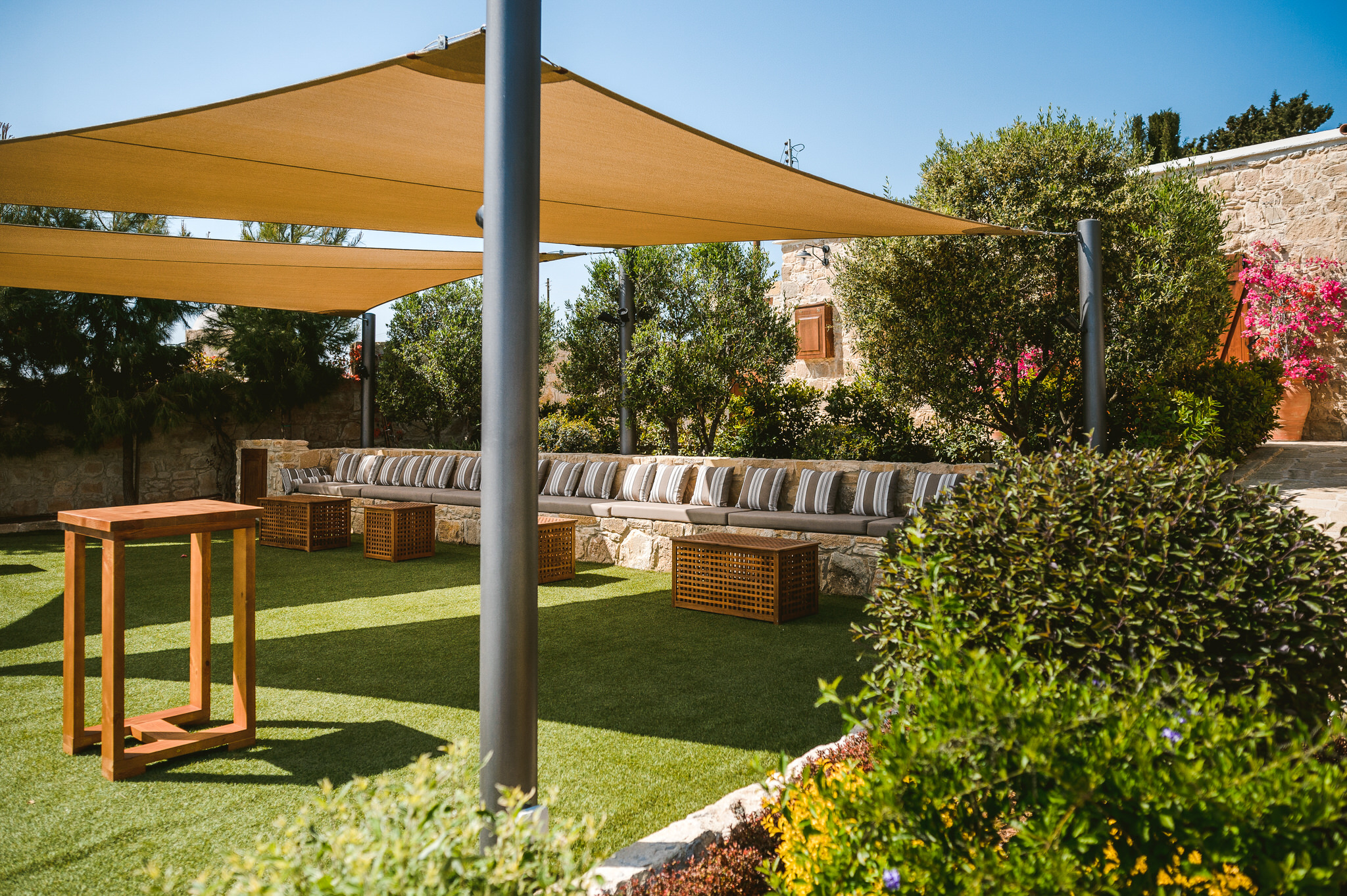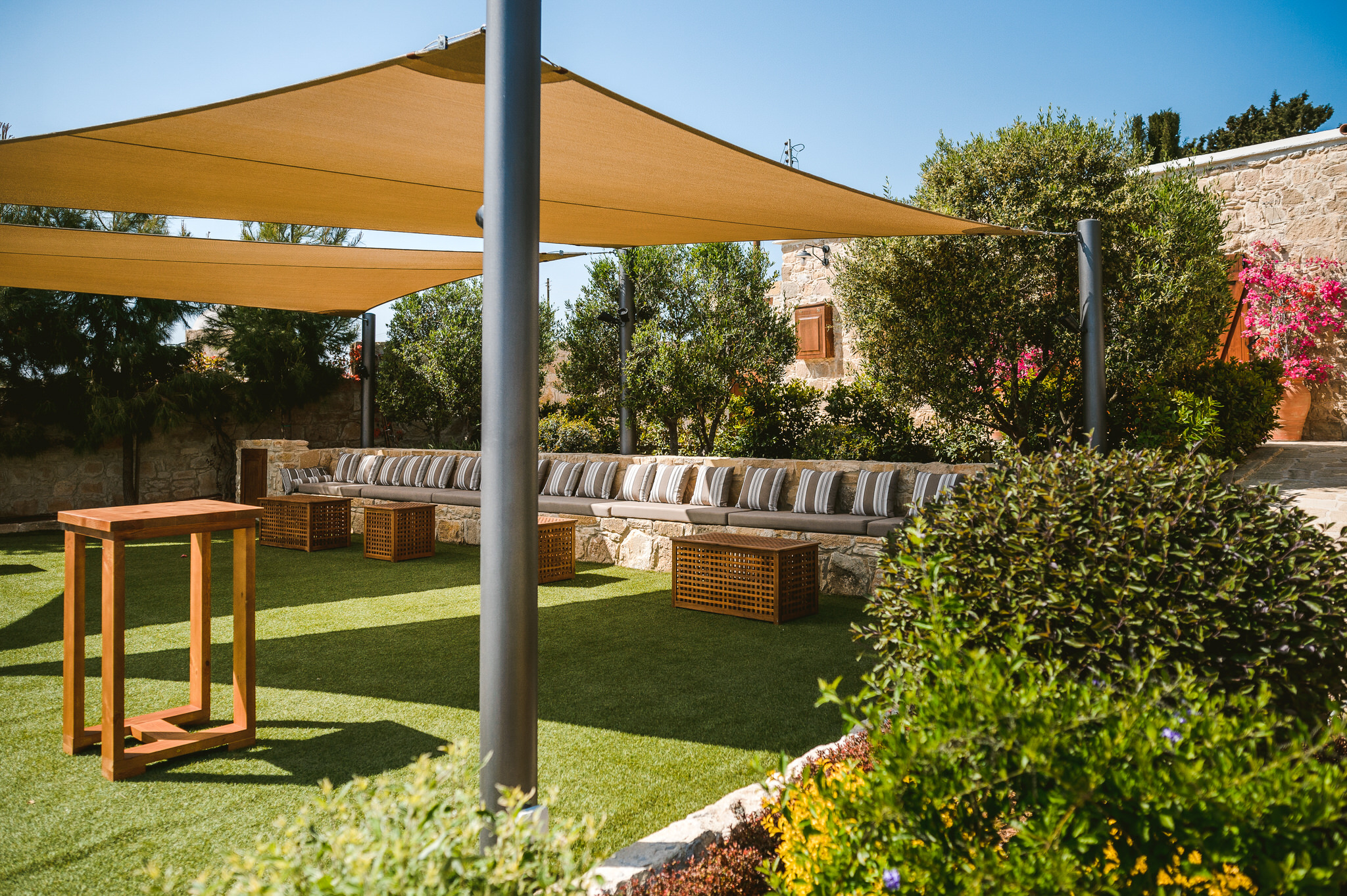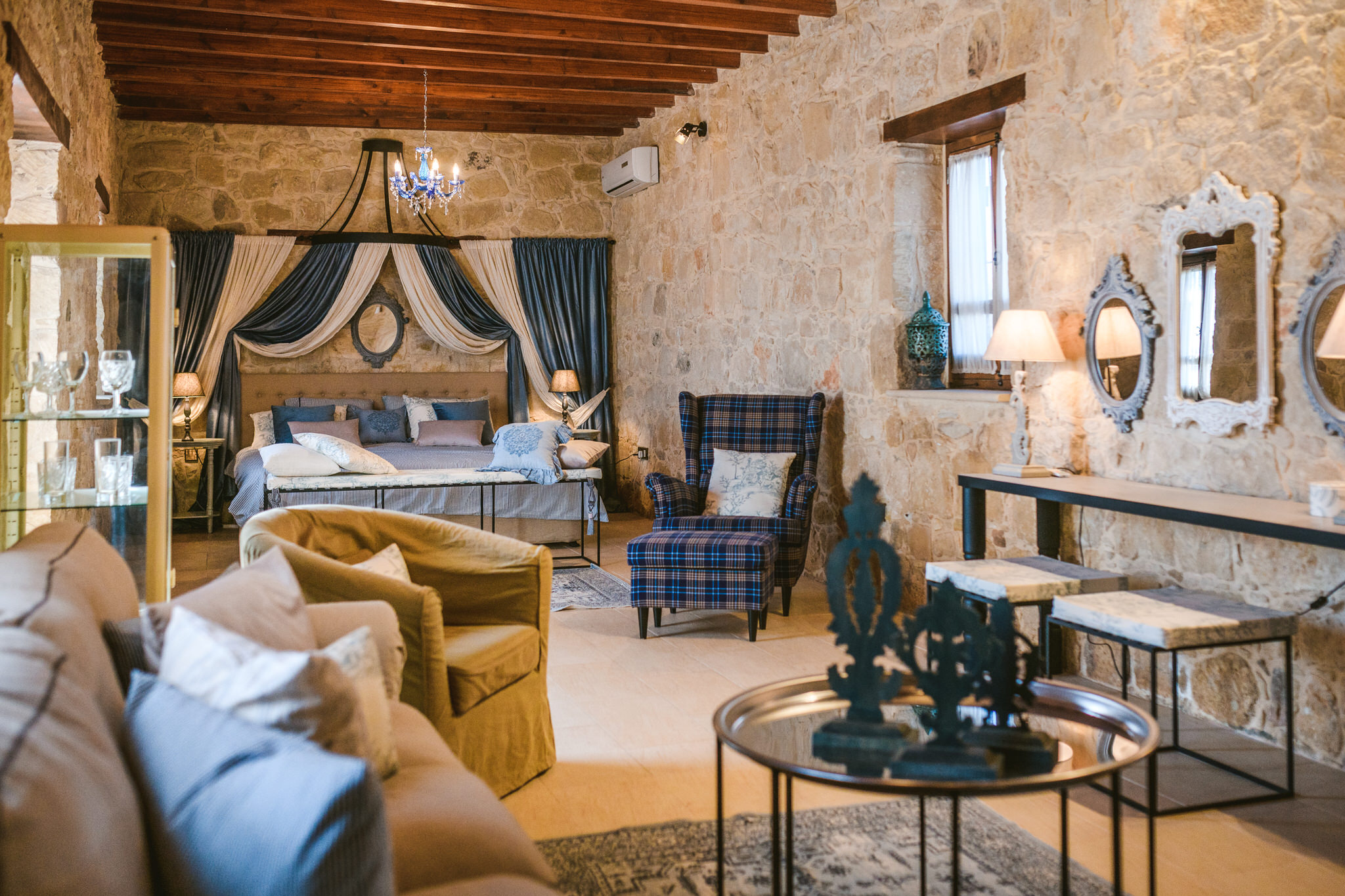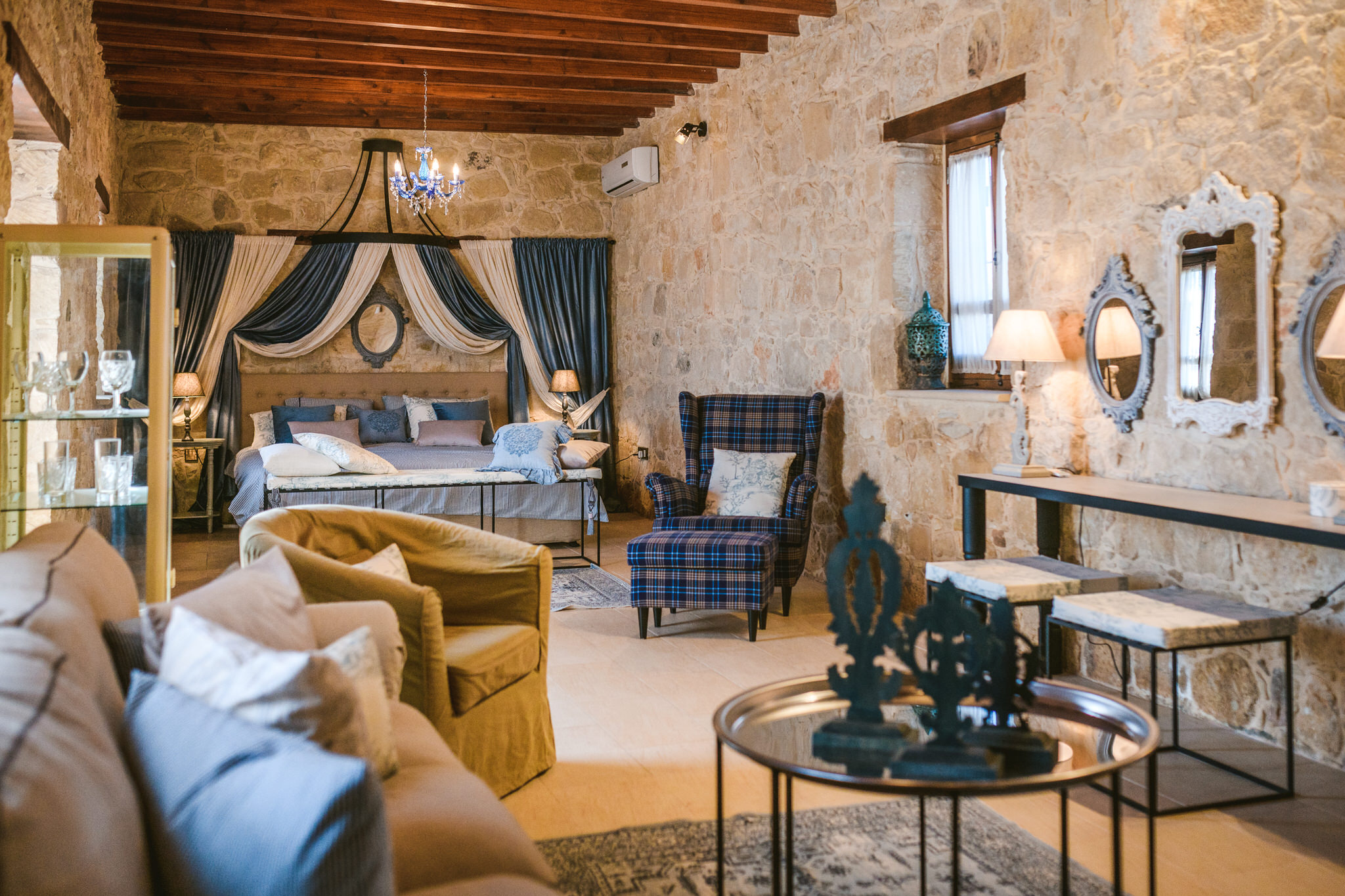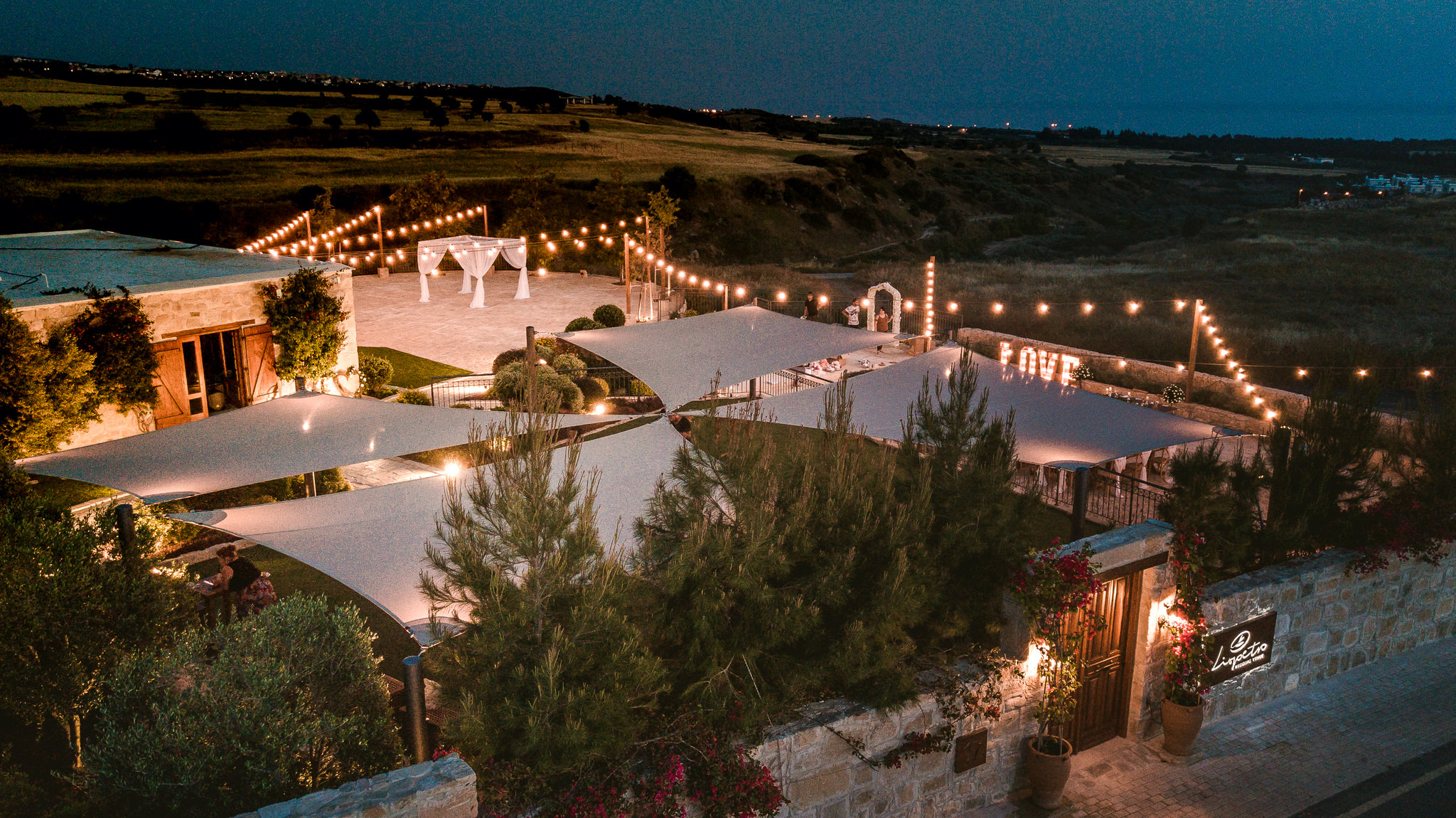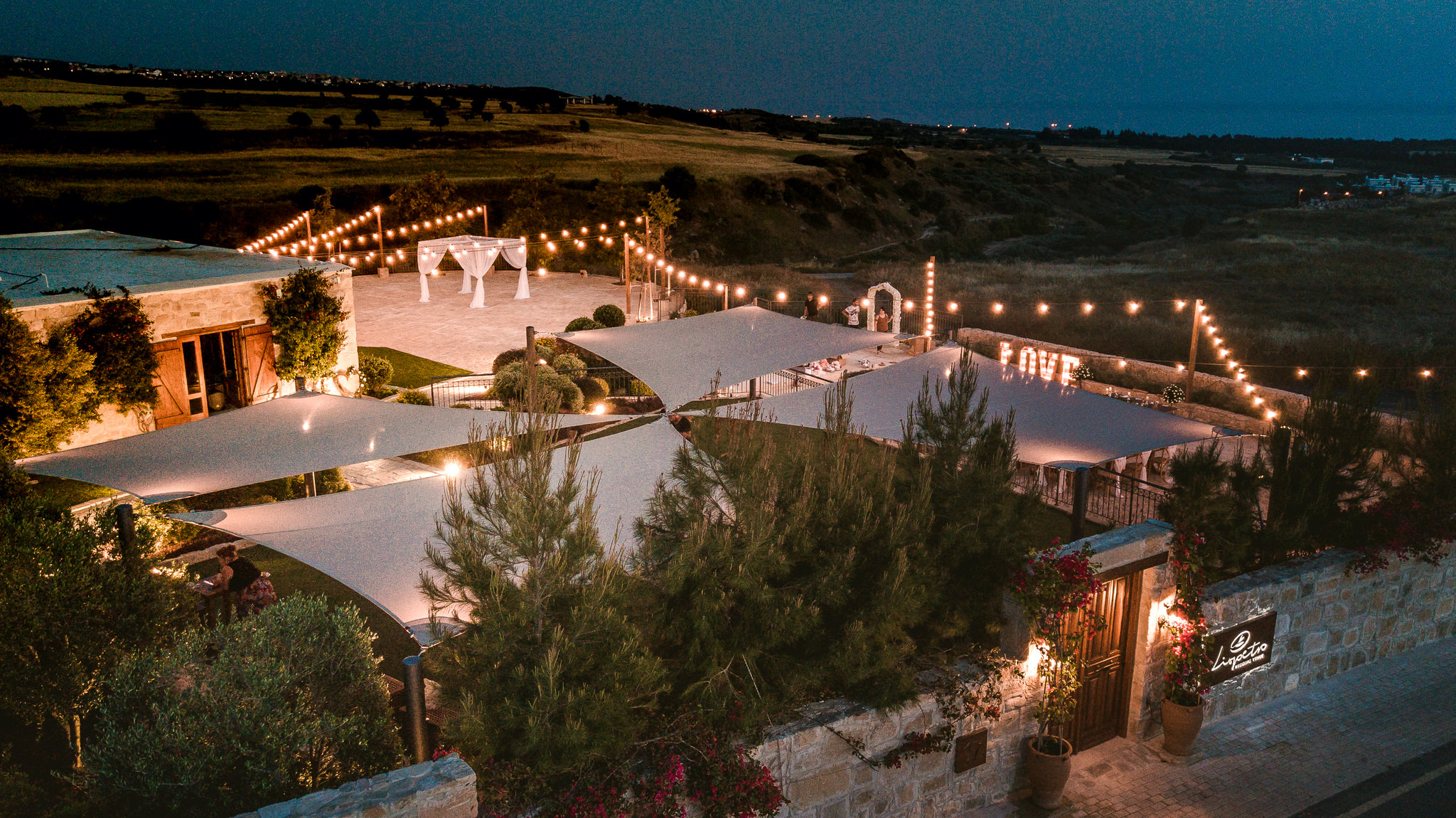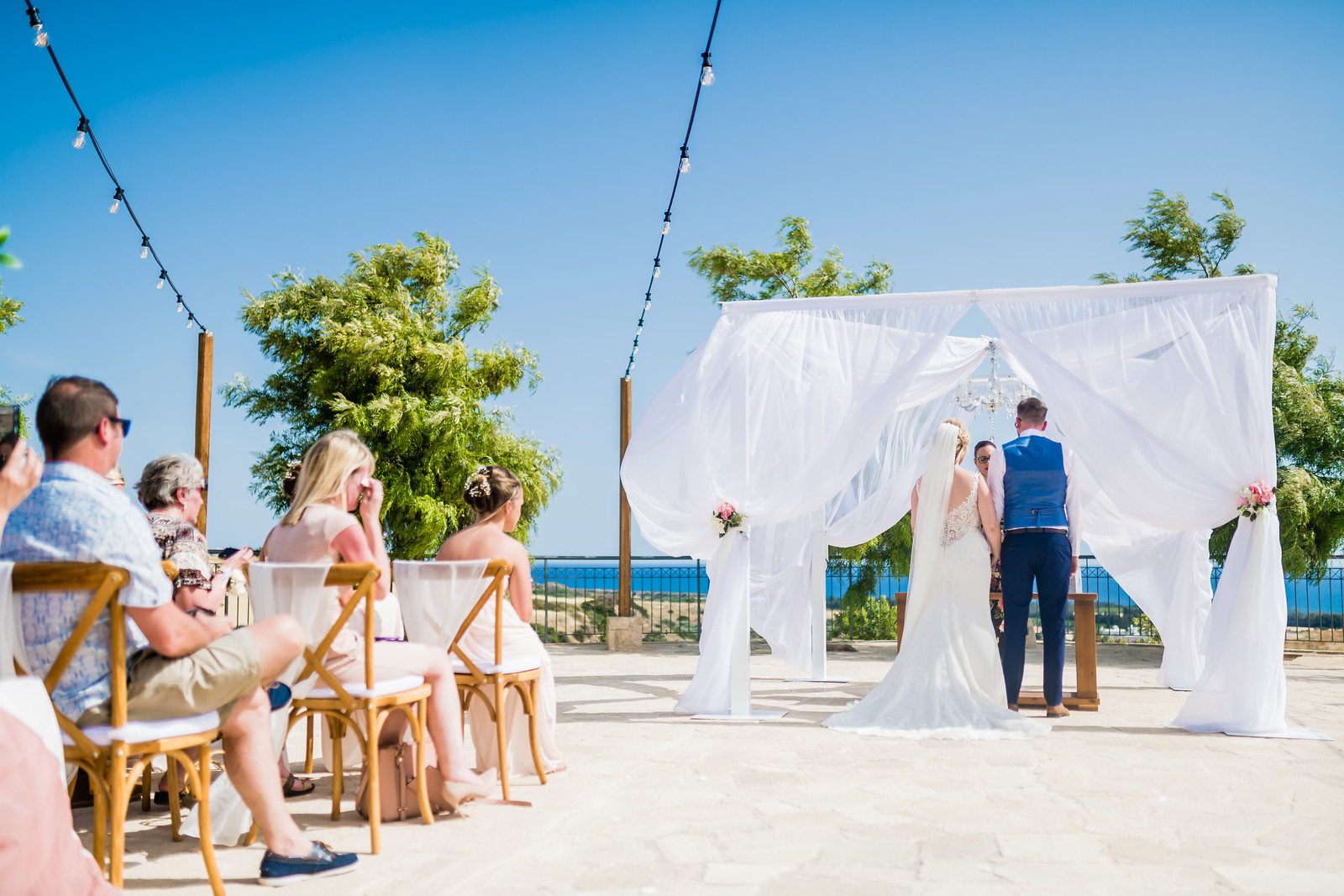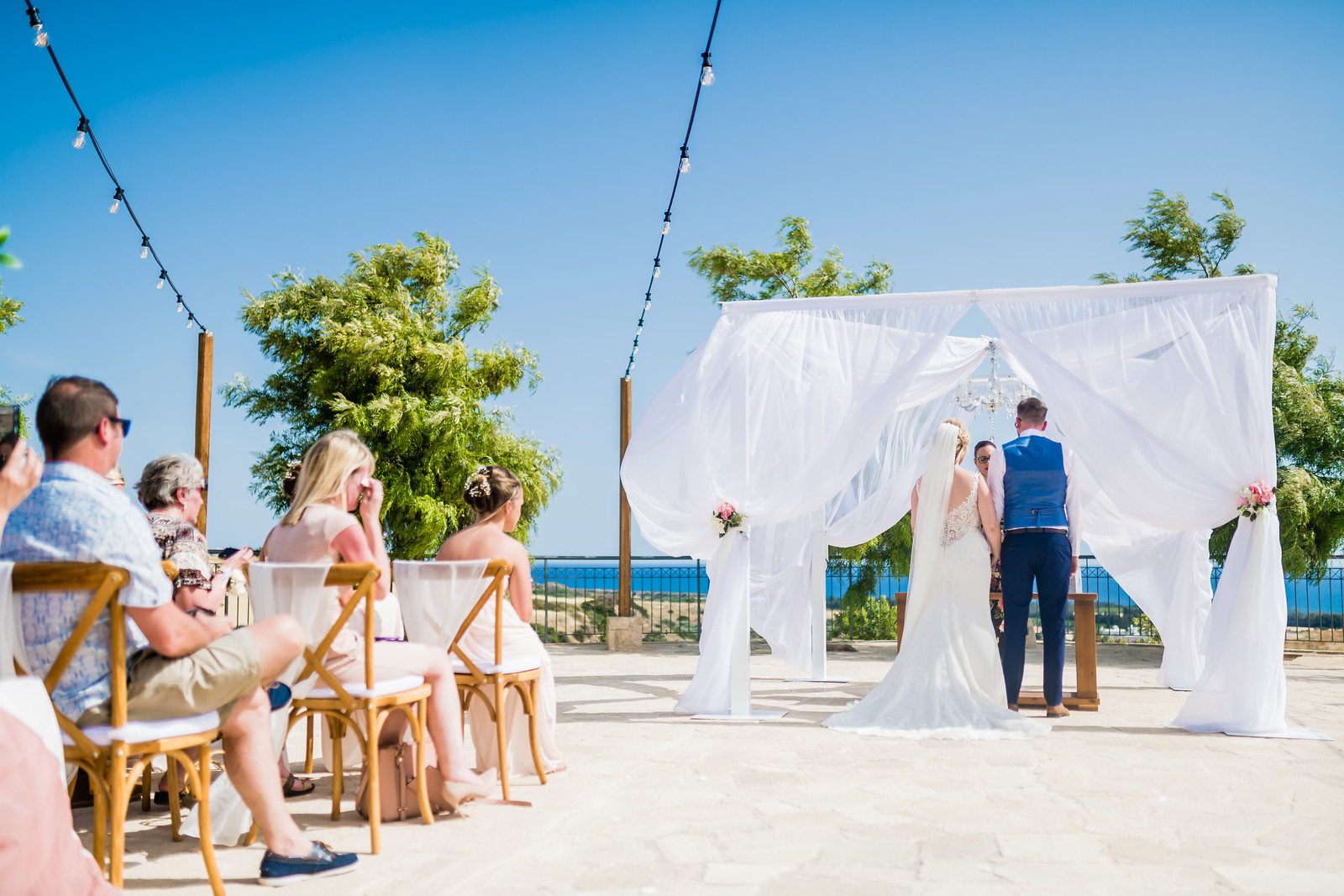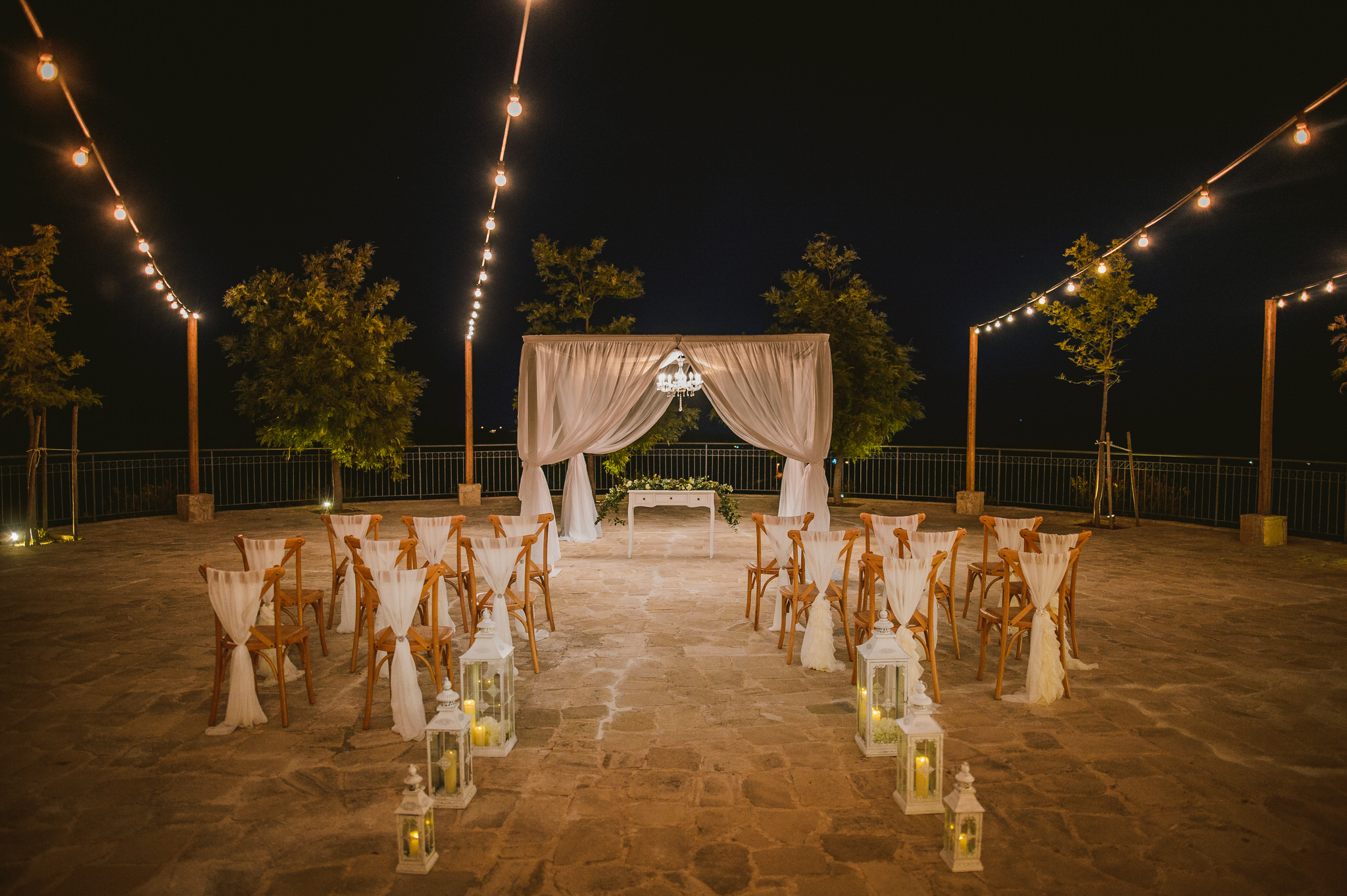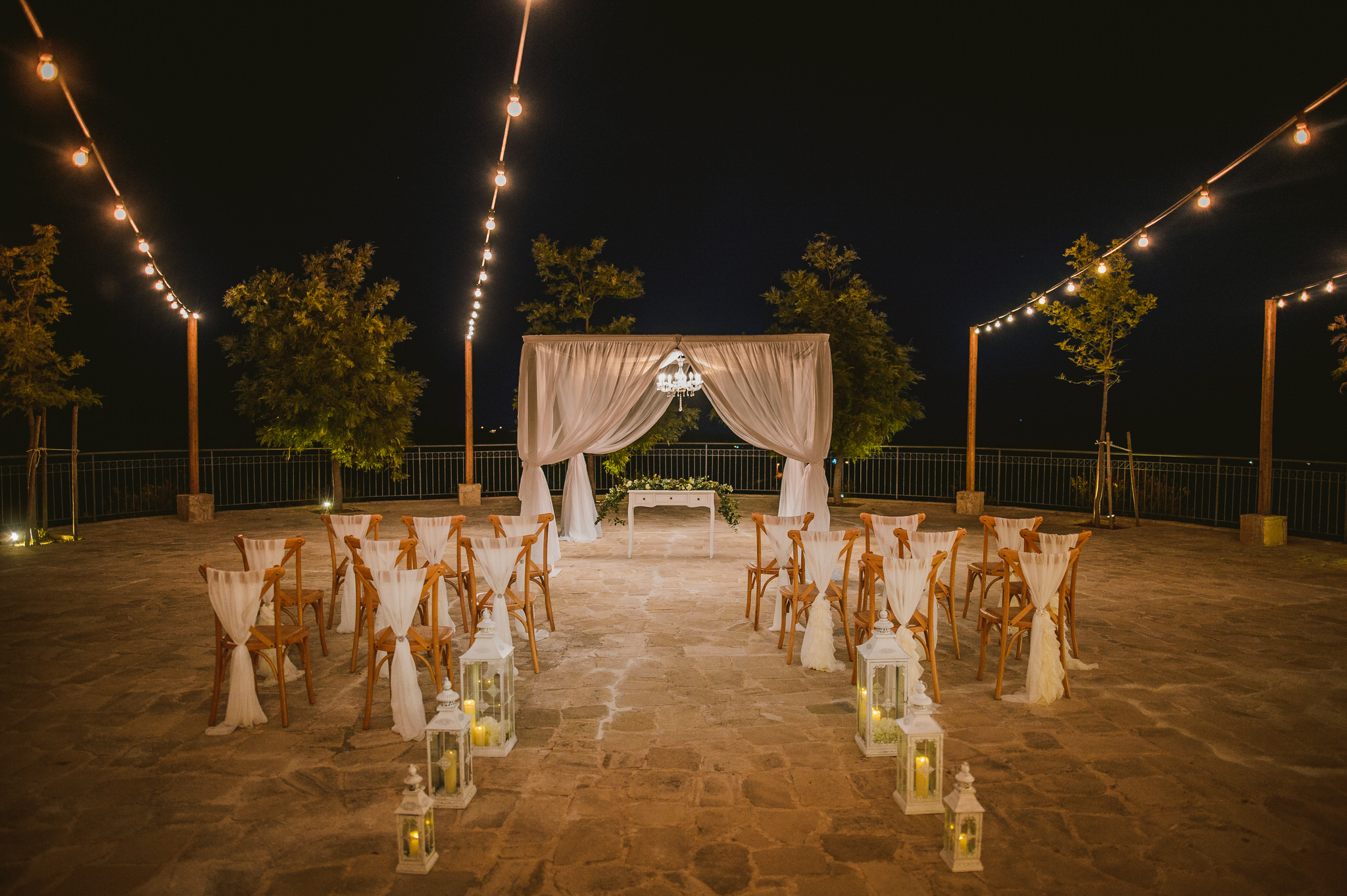 Book your Wedding Date
Facilities:

Facilities for disabled guests

Free parking

Free WiFi

Garden
Situated in the village of Kouklia, sits the ultimate rustic wedding venue of Cyprus, made completely from stone and wood, Liopetro Venue. With stunning views of the Mediterranean Sea, our venue is surrounded by beautiful gardens and set on archaeological grounds that are infused in history.

Based on the renovation of two old farm buildings dating back to the 16th Century, meticulous work has been carried out to ensure that the venue's additions have been done so using only traditional building materials and techniques.

Completely private and away from any inquisitive eyes, Liopetro offers a bespoke exclusivity for your Wedding day within the gated stone walls in the Cyprus countryside. If you're looking for a rustic touch of Cyprus matched with some of the best menus from the finest local ingredients and a Wedding day that will be planned to perfection, then look no further.

Stand under their breathtakingly white draped gazebo with its azure backdrop of the coast for your vows for your civil wedding ceremony at this venue. Alternatively, across from the venue, you will discover Panagia Odigitria, an ancient church from the 12th century where your Orthodox or Anglican Wedding are welcome to be held.

Whilst there is no accommodation available at our venue, your Bridal preparations are welcomed in our onsite Liopetro Bridal Suite where you can not only catch glimpses of your wedding coming together but also begin the walk to your aisle too.
Ceremony venue

At Liopetro Venue you can make the wedding of your dreams … Make your wedding ceremony special for you and your guests, in a magical, serene, traditional landscape with a rustic touch that is needed to show off the luxury through the ancient Cyprus architecture … Combine your ceremony with high quality canapés, cocktails and of course enjoy some of the best menus in Cyprus, made especially for you, always using only the finest ingredients… Our professional wedding planners can prepare everything for you, so that you won't need to worry about anything!
In order for us to make Liopetro Venue even more special, we do only one wedding reception per day. So your special day is just for you…
Ceremony time can be changed upon request and to the Town Hall's availability.
Banqueting venue

From little details to grand plans, nothing is too much trouble for us. Your event will be planned with seamless perfection, because everyone involved, from events planners and chefs to waiting staff are here to ensure your event has the grace, style, look and quality you deserve.
For more information regardind hire venue fee and menus please contact support@bookyourweddingday.com
How are venue fees settled when booking via BookYourWeddingDay.com?

If your travel agent makes the booking, the venue fee may be included in your package.
If you book online yourself, contact the hotel/venue as soon as you receive your booking confirmation to settle the required venue fee. For information related to the venue fee/Terms & Conditions and Wedding Packages please click here.